Top 3 Alternatives To BigCommerce Enterprise
Contributor

UPDATED

Like many Americans, I spend most of my time aimlessly wandering the web. Unlike most, I spend much of that time reading customer comments on eCommerce shopping carts.
Here's what my wanderings have told me: A lot of e-tailers are incredibly frustrated with BigCommerce (see our review). When BigCommerce made a huge pricing change in April of this year (2016), a few of you found yourselves paying for BigCommerce's enterprise level plan. And you didn't even know you were an enterprise level business!
Maybe you're one of those clients, wondering if BigCommerce Enterprise (see our review) is worth the price. Perhaps you weren't affected by the pricing change but are so fed up with BigCommerce that you're willing to switch to literally anything else (caps lock warriors, I'm looking at you). Or maybe you have no experience with BigCommerce at all; you're just checking out your options.
Whatever the case, I'm here to show you a few alternatives to BigCommerce Enterprise. All three have areas where they match or surpass (I'll use the terms meet or beat) BigCommerce Enterprise's capabilities, and other areas where they fall short.
Before we get into our alternatives, here's a quick summary of BigCommerce Enterprise's features.
Of course, there's more to know about BigCommerce Enterprise, most of which you can read in our full BigCommerce Enterprise Review, but that should be enough information for now.
Now, onto our comparison.
But first a quick note: Because pricing for enterprise solutions is always flexible depending upon the size and needs of your company, we will exclude pricing in our comparison of these shopping carts. Of course, pricing is an important factor that you'll have to keep in mind when you make your decision. I highly recommend contacting every shopping cart you're considering to find out what pricing will look like for you.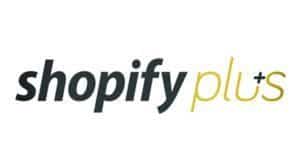 If you've looked into enterprise level eCommerce at all, you've heard of Shopify Plus (see our review). Over 275,000 stores worldwide use Shopify in some form or other, so you could say it's a popular choice, and it is one of the shopping carts we love best here at Merchant Maverick. In terms of enterprise carts, Shopify Plus is the most similar available alternative to BigCommerce Enterprise.
Shopify Plus's ease of use and elegant pre-made themes echo the hassle-free approach that BigCommerce Enterprise advertises. In fact, I would go so far as to say that Shopify Plus does it even better.
Here's how Shopify Plus stacks up next to BigCommerce Enterprise
Meets or Beats
Falls Short
While Shopify Plus does have some disadvantages, most of them can be solved with the addition of an application. Admittedly, all of those apps can add up to big bucks (in which case, you might consider one of the two other shopping carts below). Regardless, Shopify Plus is still a notable competitor, and a compelling alternative to BigCommerce Enterprise. If you're looking to keep the ease of use and simplicity that BigCommerce offers, Shopify Plus is an excellent choice.
Read our full review of Shopify Plus here.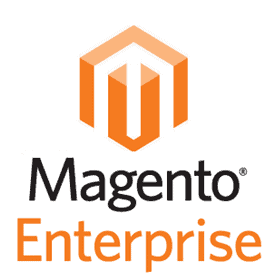 Unlike Shopify Plus, Magento Enterprise Cloud Edition (see our review) (Magento ECE) is not at similar to BigCommerce Enterprise. Instead of offering usability, Magento ECE provides functionality. You don't need to add on loads of apps to make your store function the way you want it to. Most features come built-in.
Magento is one of the most commonly used eCommerce software on the market, supporting 240,000 stores worldwide.
Magento ECE is PaaS (Platform as a Service) as opposed to SaaS (Software as a Service). This basically means that Magento ECE comes with a slightly lower level of support. Read more on the difference between PaaS and SaaS here.
Here are some other ways that Magento ECE and BigCommerce Enterprise compare.
Meets or Beats
Falls Short
As far as enterprise shopping carts go, Magento ECE is one of my personal favorites. Granted, it doesn't have the ease of use that BigCommerce Enterprise offers, which may be a determining factor for some folks. However, if you have the ability to hire a web developer (or a small team of them) Magento ECE is a stellar option.
For more information, read our Magento Enterprise Cloud Edition Review.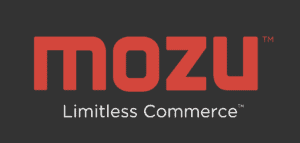 Mozu is Volusion's solution for enterprise clients.Mozu was created over the course of 230,000 development hours and launched officially in September, 2013.
Much like Magento ECE, Mozu is all about customizability. There's a lot Mozu has to offer, but in order to use the platform to its full extent, you can expect to hire a web developer (or two).
Here's how Mozu compares with BigCommerce Enterprise.
Meets or Beats
Falls Short
Although Mozu does not come with the simple dashboard and clean themes BigCommerce Enterprise clients enjoy, it does come with a strong features set that drives conversion. And if you want a unique storefront and don't mind putting in a little extra effort, Mozu is a good choice.
Read our full Mozu Review for more information.
Final Verdict
Ultimately, you have to decide what sort of shopping cart you want: one that's just like BigCommerce Enterprise, or one that's radically different.
If you're looking for BigCommerce Enterprise's fraternal twin, Shopify Plus is the way to go. But if you want something far removed from BigCommerce Enterprise (and you don't mind the web development involved), Mozu and Magento ECE are more up your alley.
And, like I've been saying this whole time, please, please call sales representatives from each shopping cart you're considering. Yes, waiting on hold is annoying, but it's important to get pricing information early on in process, as it could be the deciding factor in which cart you end up choosing.
If you're still looking for more information, you might check out a few of my comparison articles for a big picture perspective on enterprise shopping carts. Good luck!