Top 3 Alternatives To Impress.ly
Expert Analyst & Reviewer

UPDATED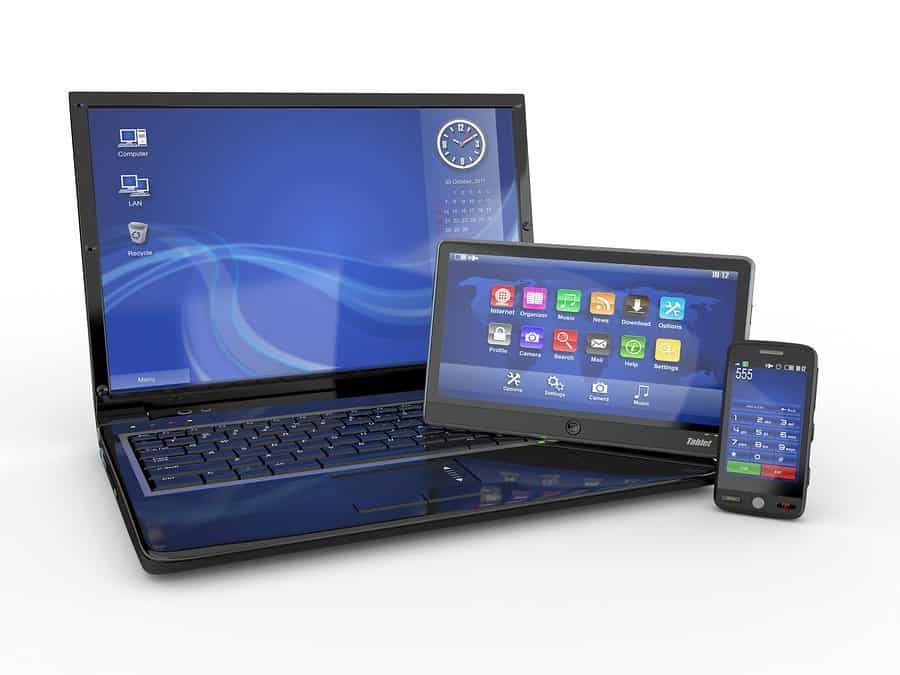 "As goes life, so goes website building."
— Abraham Lincoln
The trend towards simple, mobile responsive website builders has been apparent for some time now. The reasons why are self-evident. With pressures on our time and money seemingly on a permanent growth spiral, the vast majority of us are left to digest the fact that we must do more with less. Those of us launching an eatery or a photography portfolio site aren't likely to be up for hiring a team of web designers, and the steady migration of internet traffic to smartphones means that website builders catering to the mobile experience are where the action is.
On reviewing Impress.ly (see our review), I found just the sort of innovative approach to website building that the industry should welcome. Taking your content in whatever form it currently exists, whether it be from your Facebook Business page, your existing website, or whatever you upload, Impress.ly automatically creates a mobile responsive website for you that behaves like a native app. Further editing of your Impress.ly site can be done from both your desktop and your mobile device.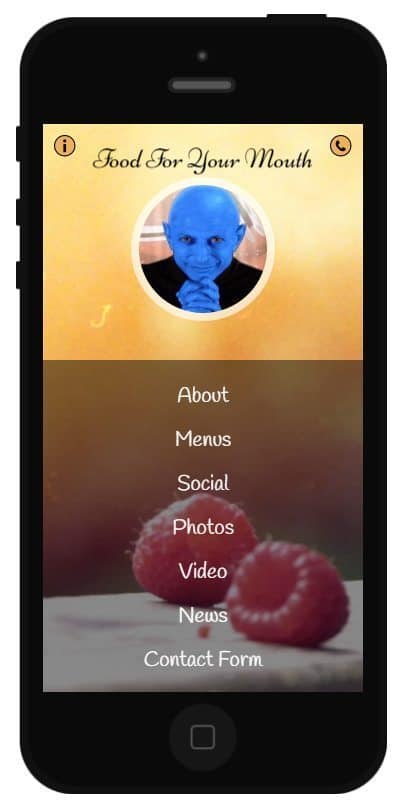 Though it offers a promising glimpse into the future of website building, there are reasons why one might opt to go with a competitor. Impress.ly was launched in December 2015, and thus is not yet fully-featured. What's more, Impress.ly's association with the Endurance International Group is enough to give one pause, given EIG's involvement with such skeevy web-hosting horrorshows as eHost and IdeaHost. However, the editing model of Impress.ly is one that deserves attention as the focus of our existences moves from the rectangles on our desktops to the rectangles in our pockets.
Here's the story on some website builders that offer a similar combination of simplicity and mobility.

With mobile responsive websites and a mobile app for editing, Weebly (see our review) stands out as a website builder well-positioned for what the future may bring. Launched in 2006 and currently hosting over 30 million websites, Weebly is no small fish in the website builder pond.
Like most website builders, Weebly follows the freemium business model. Here's a quick summary of Weebly's subscription plans:
Free
Unlimited Pages
500 MB Storage Limit
Chat and Email Support
Starter
$8/month
Unlimited Storage
Custom Domain, 1 Year Free
Connect Your Domain
Expanded Stats
Up to 10 Products in Online Store
3% Transaction Fee
Pro
$12/month
Everything Above PLUS:
Phone Support
HD Audio/Video Players
Password Protected Pages & Site Membership – up to 100 Members
Up to 25 Products in Online Store
Business
$25/month
Everything Above PLUS:
SSL Security
Unlimited Site Membership
Unlimited Online Store Products
No Transaction Fee
Sell Digital Goods
Weebly's 23 templates, while not spectacular, are all responsive, meaning your site will automatically adjust to the size of the viewer's screen. As with many contemporary website builders, these templates are generally geared towards restaurants, music, and those in creative-class industries.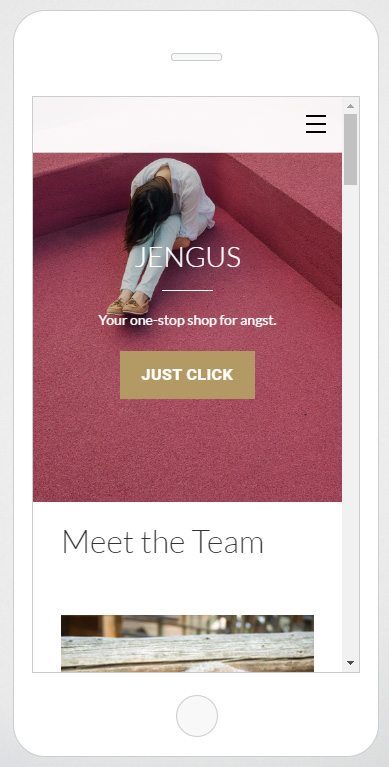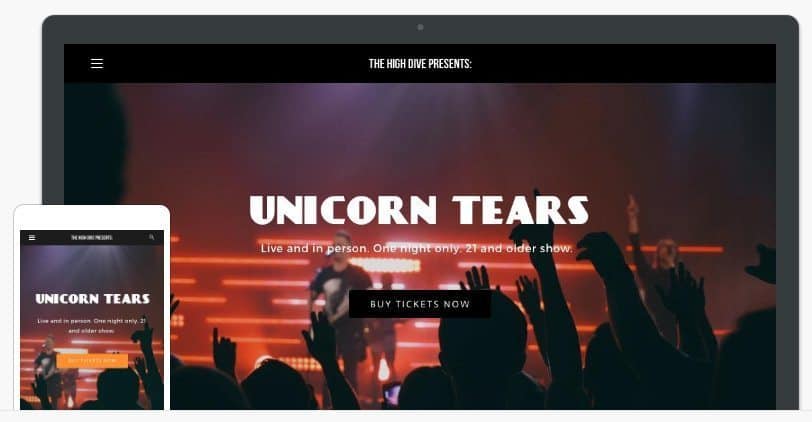 Weebly's editor is a basic drag-and-drop editor – you plop your content blocks onto your site and then arrange them like puzzle pieces. It's dead simple – you'll have no trouble with it. And with Weebly's mobile app allowing for easy on-the-go editing, Weebly is an ease-of-use dream.
All the important features are here: blogging, eCommerce, a contact form, an image editor, and more. Along with all the in-house features Weebly provides, they also serve up 155 third-party add-ons in the Weebly App Center, where you can fill any feature gaps left by Weebly's own solutions. Aside from that of Wix, Weebly's third-party integration collection is unmatched in size. You'll find apps in the following categories:
Marketing
Tools
Communication
eCommerce
Social
Weebly's customer support is regarded as one of the strongest in the field. With live chat, phone support, and an extensive help center, you're highly likely to find the assistance you need.
Read my Weebly review to get the full story.

DudaOne (see our review) is another great choice for those looking for a responsive website builder that caters to the smartphone generation. Though this company lacks an app for mobile editing, they have a number of features that enhance the experience for page viewers on the go.
The fact that DudaOne's creators named their company Duda after The Dude from The Big Lebowski earns them an additional few points in my book.
Here's a quick rundown of what DudaOne offers:
Free
Unlimited Access to inSite
Limited Analytics and Tracking
10 Product Store
Business +
$7.12/month
Full Analytics and Tracking
Email Support
No Ads
Developer Mode (HTML/CSS)
Multi-Language Website
Business + eCommerce
$11.25/month for 100 Product Store
$18.37/month for 2500 Product Store
30+ Payment Providers
Unlimited Product Categories
Product Reviews Integrated with Facebook
Here's a few of DudaOne's 67 responsive templates: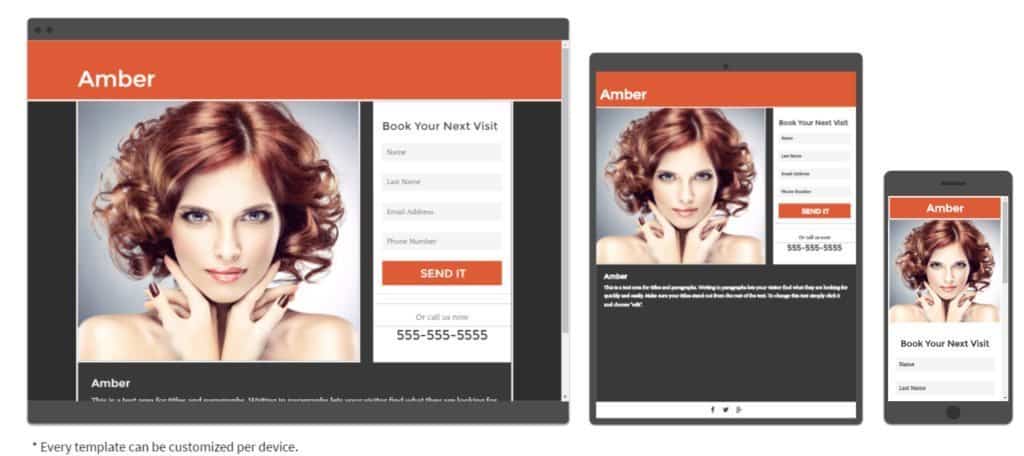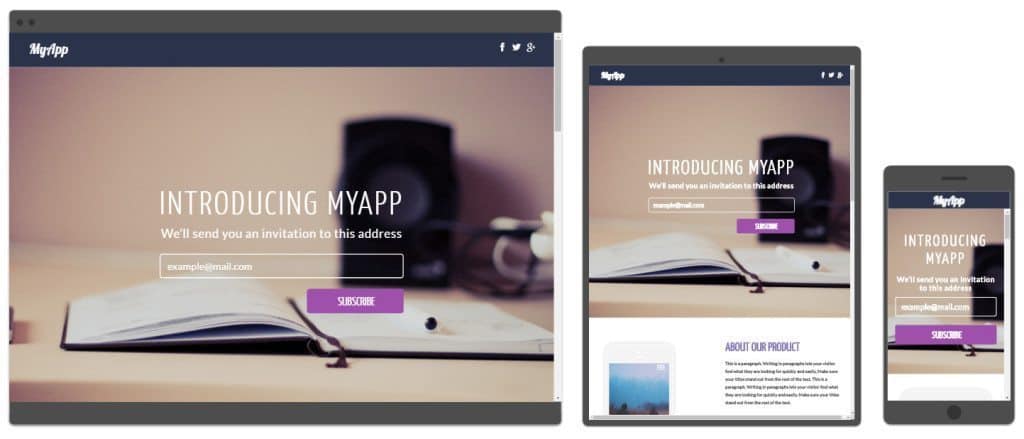 One thing that distinguishes DudaOne from the competition is the generosity of the level of features offered to free subscribers. Not only do you get access to the Store – eCommerce is usually reserved for paid users of website builders – but you also get to use inSite, which is a powerful tool reserved for premium subscribers. inSite lets you create individualized elements that pop up only when certain conditions are met. Visitiing your site at a certain time of day, on certain devices, or from certain locations will trigger a personalized element to display. For instance, you could have your site display a "click-to-call" button during business hours and a contact form during non-business hours. It's a remarkable feature to include at the free level, and is ideally-suited to enhancing the mobile experience.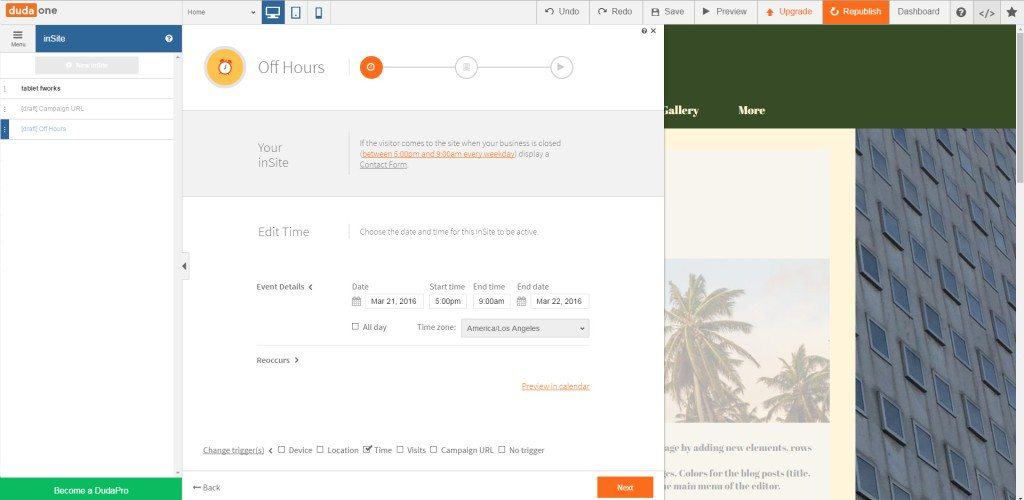 Other DudaOne features include blogging, a highly customizable contact form, and, for the restaurateur, menus and a dining reservations widget called OpenTable. DudaOne presents an especially strong package if you're in the business of feeding people.
DudaOne's customer service is limited to a knowledge base, and, for paying customers, email support.
Read more about DudaOne in my review here. There's lots of Lebowski references. You'll love it.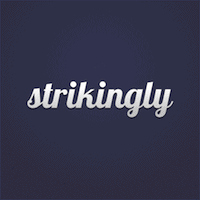 In keeping with my highlighting of website builders that take an innovative approach to responsive website creation, I wanted to throw Strikingly (see our review) into the mix. One of the few Chinese companies in the website builder field, Strikingly is devoted to creating a particular kind of long, scrolling one-page website that lends itself well to mobile navigation (these aren't your one-page sites of yesteryear).
These are the packages Strikingly offers:
Free
Unlimited Free Sites
5 GB Monthly Bandwidth
Simple Store – One Product per Site
Strikingly Branding
Limited
$8/month
Connect Custom Domain
Two Limited Sites (Limited meaning more features than Free, fewer than Pro)
Unlimited Free Sites
50 GB Monthly Bandwidth
Free Domain & Email (yearly plan only)
Simple Store – 5 Products per Site
Pro
$16/month
All of the Above PLUS:
Three Pro Sites
Unlimited Free Sites
Unlimited Bandwidth
Simple Store – 100 Products per Site
Multiple Pages (up to 10 pages per site)
Strikingly App Store
No Strikingly Branding
Password Protect Your Site
Invite Collaborators
Strikingly's 28 templates are on par with the offerings of other responsive website builders, catering largely to freelancers and small business owners.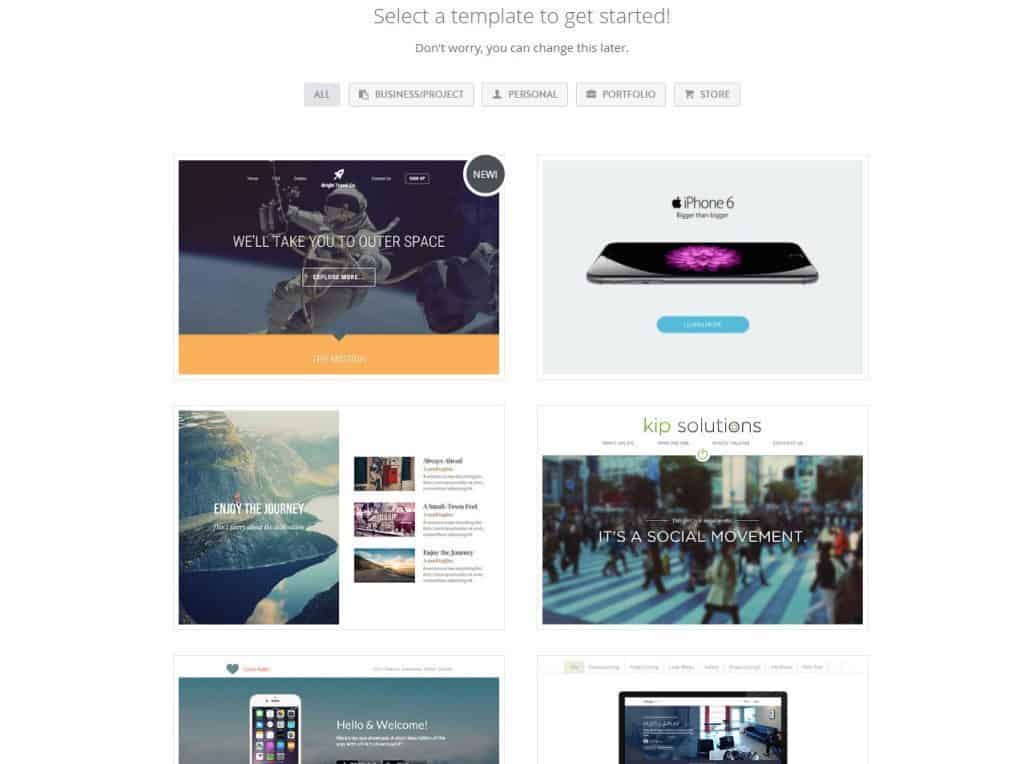 Like I said, Strikingly specializes in one-page sites. Your site will be comprised of a series of sections. Each section will be linked to at the top of you site as if they were individual pages. It's not a setup that works well if your site visitors will be needing to jump back-and-forth between sections frequently, but for sites where the content tends to be consumed sequentially, it can work well.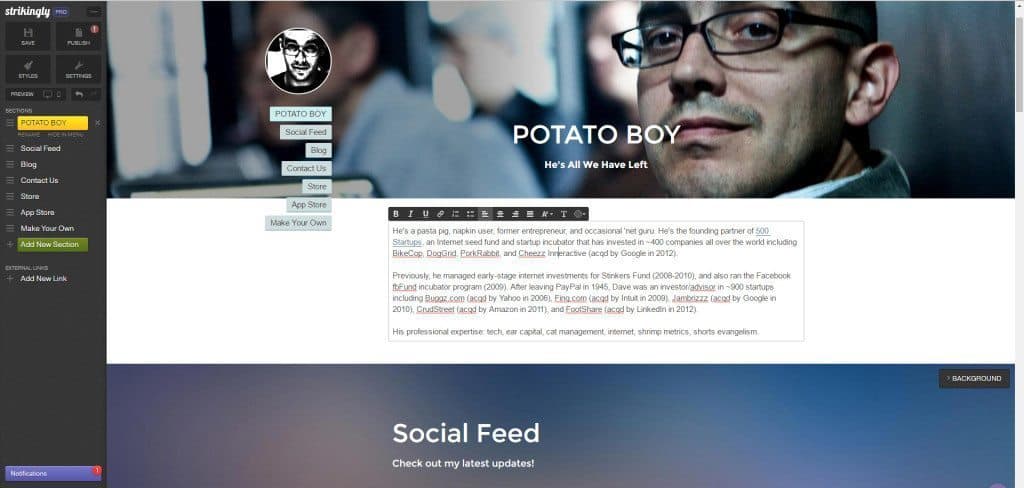 Features available through Strikingly include blogging, eCommerce, a rather basic contact form, and an image editor. For functionality not covered by Strikingly's in-house widgets, an App Store with third-party apps is available. While its collection of add-ons isn't nearly as extensive as that of Weebly, it is nonetheless a healthy set of additional features:
An HTML editor
A PayPal button for receiving payments
An Ecwid store
Google Maps
Baidu Maps
Google Calendar
Wufoo forms
Newsletter tool from MailChimp
Facebook comments
SoundCloud
Celery eCommerce
Disqus
Eventbrite (a ticket selling tool)
Google Form
SlideShare
Pinterest
Medium
Scribd
Typeform surveys
Sadly, while Strikingly does have a mobile app available, it can't be used to edit your Strikingly site.
As for customer support, Strikingly gives users extensive options – there's a knowledge base, video tutorials, a user forum, email help, and live chat. The live chat was prompt, helpful and friendly with me when I tried it. This is somewhat unusual for a young, small-ish website builder like Strikingly, so kudos to them for that.
Read my Strikingly review if I've managed to pique your interest.
Conclusion
In the course of writing about website builders for Merchant Maverick, I've probably said some variation of "Mobile responsive websites are the future" a couple hundred times, so I probably don't need to say it again. It does happen to be true, however. In that spirit, should you find yourself looking for a mobile-centric, simple website builder like Impress.ly but in need of a more mature set of features, you'd do well to have a closer look at Weebly, DudaOne and Strikingly. As always, I'll be on the lookout for more website builders of this particular bent, so don't touch that proverbial dial!