Top 3 Alternatives To Shopify Plus
Contributor

UPDATED


When it comes to enterprise eCommerce platforms, you can expect to deal with a lot of sass . . . . er, SaaS. Software as a Service (SaaS) has been on the rise for the past few years, largely because SaaS platforms are a whole lot easier to get up and running.
Shopify Plus (see our review) is one such platform. As an enterprise shopping cart, Shopify Plus offers all of the qualities SaaS platforms do best: a reliable 99.9% uptime, scalability, and versatility. Shopify Plus is an excellent choice for many merchants who want to expand their online stores. With its easy-to-use dashboard and elegant themes, this cart can be a simple solution to the complexities of online selling.
Although Shopify Plus is a great platform for many, you may find that it isn't exactly right for your company. While this software has the most to offer in terms of ease-of-use, it is somewhat limited in feature depth and customizability. So, if robust functionality and completely flexiblility is what you want out of a shopping cart, Shopify Plus won't be your first choice.
In this article, we'll be comparing Shopify Plus with three other leading enterprise eCommerce solutions. We'll see which features are on par with (or better than) Shopify Plus's offerings, and we'll also take a look at the areas in which they fall short of Shopify Plus's standard.
But before we do that, let's first get a general idea of what Shopify Plus is like.
Shopify Plus is the enterprise version of the über popular shopping cart, Shopify. Shopify hosts over 275,000 stores worldwide and has facilitated $17 billion worth of sales. With big names like Wikipedia on board, Shopify Plus is more than a little successful.
Here's a snapshot of what Shopify Plus does best.
Beautiful Pre-made Themes: There are over 100 fully mobile responsive designs available in Shopify's Theme Store. 26 of them are free, and the rest are priced between $140-$180.
A Plentiful App Market: Shopify's App Market consists of over 1000 apps and integrations.
Ease of Use: Shopify Plus uses Shopify's basic dashboard, which is among the simplest on the market. It won't be hard for you or your marketers to navigate features from the admin. Request a Free 14 Day Trial to try it out for yourself, no credit card required.
Theme Editing: You can edit your template using Shopify's coding language, Liquid. You can also make changes at the HTML/CSS level.
Payment Gateways: Shopify Plus integrates with over 70 payment gateways. Shopify also offers its own Shopify Payments. If you choose to go this route, you may benefit from some discounted rates on credit card transaction fees.
Priority Customer Support: Shopify Plus assigns each merchant a Merchant Success Manager, who helps communicate with Shopify and advocates for additional features.
SEO: With Shopify's Traffic Control App, you can transfer all of your previous traffic to your new site, without a drop in SEO.
Although Shopify Plus has a lot to offer, it is certainly not perfect. These are some areas in which Shopify Plus could use some improvement.
No One-Page Checkout: Single page checkout simplifies the purchasing process for your customers. Shopify Plus does not yet have a feature for single page checkout, though they do have an add-on available. (It's called CartHook, and it costs $300/month.)
No Filtered Search: Shopify Plus does not include a filtered (faceted) search feature. Filtered search helps your customer locate what they need quickly and easily. It is, however, available as an app.
Liquid: While most reviews I've seen say that Liquid is fairly easy to figure out, I can imagine that learning a new coding language is frustrating for some developers.
Limited Discount Features: It's only possible to create discounts with one condition. For example, you cannot create a 10% discount on all tee-shirts over $20. You can create a discount of 10% on all tee-shirt OR a discount of 10% on all products over $20, but not those two conditions together.
For more information on Shopify Plus, try our full review.
Otherwise, keep reading to see how other enterprise shopping carts measure up to Shopify Plus.
Note: Because pricing varies from merchant-to-merchant for all enterprise solutions, I will exclude pricing from this comparison. Of course, understanding pricing is an important part of your decision making process. I advise calling sales representatives from each shopping cart you're considering for a pricing estimate.
BigCommerce Enterprise

Of all of the enterprise solutions on this list, BigCommerce Enterprise (BC Enterprise) (see our review) is the most similar to Shopify Plus. BC Enterprise offers hassle-free service with an easy-to-use admin, pre-made themes, and priority customer service.
Check out how BC Enterprise's top qualities are similar to those of Shopify Plus.
As Good or Better
Ease of Use: Like Shopify Plus, BC Enterprise comes with a simple dashboard. All of the basic functions are readily-available and easy to work. Try out BigCommerce with their Free 15 Day Trial.
Beautiful Themes: BC Enterprise recently unveiled 21 new Stencil themes. Each theme comes with several variations ("styles"), which result in a total of 160 different looks. These themes look just as good as Shopify's and they're easy to edit using the Stencil Theme editor. If you want to customize your site further, you can do that by making changes in the HTML/CSS.
WYSIWYG Editor: A WYSIWYG (what you see is what you get) editor lets you update storefront content from the admin, without touching any code.
Conversion Features: Features like filtered search, one-page checkout, and abandoned cart notifications guide your customers toward purchase.
Estimated Tax and Shipping Rates: Estimated tax rates are automatically generated with built-in Avalara Tax. An integration with Shipper HQ lets your customers see shipping quotes before they checkout.
Plenty of Integrations: With 265 integrations available, BigCommerce's apps store is not too shabby. Of course, it's nowhere near the size of Shopify's Apps Store, but I'm willing to bet that BigCommerce has enough to meet your needs.
Prioritized Call Routing: BC Enterprise comes with priority customer service; your calls and concerns will be answered sooner.
Reduced Credit Card Rates: If you use PayPal (Powered by Braintree), you can enjoy reduced credit card rates per transaction. Granted, the rates aren't quite as good as those of Shopify Payments, but it's better than nothing.
Falls Short
Extra Expense for Account Manager: You are eligible for a Strategic Account Manager, but it's going to cost you extra.
Limited Support on Customizations: If you customize your site at the HTML/CSS level, you're less likely to receive technical support from BC Enterprise.
Recent Pricing Change: In April 2016, BigCommerce put a new pricing schema into effect. This new pricing plan is based on sales volume and has pushed several merchant into higher pricing brackets. Merchants who were once paying $29/month are suddenly paying hundreds monthly for almost identical services. As you can imagine, many customers are upset and angry about this pricing change.
Essentially, BC Enterprise matches Shopify Plus in its features and usability, but falls short in customer service. So, if you can forgive their customer service mishaps and you want a shopping cart that's just like Shopify Plus, BC Enterprise may be your choice.
Read our full review of BigCommerce Enterprise for more information.
Mozu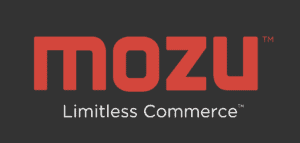 If you're after a shopping cart that's just like Shopify Plus, BC Enterpise is the best alternative. However, if you're interested in something radically different, a platform like Mozu is a better way to go.
Mozu is not the easy-to-use dream that Shopify Plus seeks to be. Mozu does not tote usability; its rally cry is customizability. With Mozu, you can build your site from the ground up.
Here's what Mozu offers.
As Good or Better
Faster Loading Pages: Mozu claims its pages load faster than those hosted by other servers. Take a look at this video.
Hypr Theming Engine: Mozu's Hypr Theming Engine helps your developers build your site on top of Mozu's mobile responsive blank theme.
Open-Source Documentation: A REST API and seven open-source SDKs (Software Development Kits) make customizations and integrations a little bit easier.
Wide Features Set: Filtered search, one-page checkout, customer segmentation, and personalized promotion features are all available with Mozu. Click here to tour their "Platform" pages that explain more.
Account Manager: Each merchant is designated an account manager, without any additional costs.
Falls Short
No Pre-Made Themes: With Mozu, the idea is to build your own site. There aren't any themes to help you along the way (besides the mobile responsive blank theme), which could be a good or bad thing depending upon your ability to hire a web developer.
Not Easy to Use: Okay, so you're going to need a developer; it isn't really optional. All large changes and 3rd-party integrations require some pretty serious know-how.
No Abandoned Cart or Blog Features: While neither feature is built-in, you can add on both with apps.
Only Ten Payment Gateways: Granted, you can always build your own connections with the API, but it's nice to not have to. Ten options are a little limited.
Limited Add-Ons: There are 85 add-ons in the Mozu Marketplace. Like always, you can build your own connection, but you'd probably rather not.
Mozu is a strong competitor in terms of features and flexibility. But remember: It isn't a user-friendly platform. If you don't want to work with code and you can't hire someone to code for you, Mozu is not the right approach. However, for those that don't mind a little HTML in their diets, Mozu is a good option.
Magento Enterprise Cloud Edition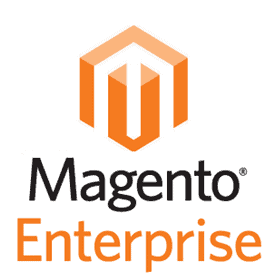 Like Mozu, Magento Enterprise Cloud Edition (see our review) (Magento ECE) is far more interested in customizability than usability. Introduced in April 2016, this feature rich platform is the sparkling new, web-based version of Magento's Enterprise Edition.
With over 240,000 stores signed on, Magento is one of the most commonly used eCommerce platforms. They also serve more Internet Retailer Top 1000 merchants than any other shopping cart, making Magento somewhat of a giant in eCommerce.
Unlike every other platform on this list, Magento ECE is not SaaS; it is PaaS (Platform as a Service). Basically, this means that Magento ECE comes with a slightly lower level of service, though I don't see all that much of a difference. Read more on SaaS and PaaS here.
Take a look at how Magento Enterprise stacks up next to Shopify Plus.
As Good or Better
Endless Features: Magento ECE includes more features than I've seen in any other shopping cart. There are features for customer segmentation, filtered search, drag-and-drop merchandising, and functions for creating every sort of discount. Click here for the whole list.
Fully Customizable: You can customize everything about Magento ECE, from the storefront to the admin. Use this feature to re-arrange your dashboard and streamline your actions.
Apache Caching: Caching management helps load pages faster.
Open-Source Documentation: There's also a REST API.
WYSIWYG editor: If you don't want to get into the code, there's a WYSIWYG editor to help you update content.
Manage Multiple Sites: Do it all from one admin.
Falls Short
Not Easy to Use: Magento ECE has a steep learning curve; it takes a while to really get the hang of the platform. But, once you finally figure it out, there are a lot of features at your fingertips.
Extra Expense for Extra Support: Magento ECE does offer an Account Management Team, but you have to pay for their help.
No Ready-Made Themes: Like Mozu, Magento ECE offers only a mobile responsive blank theme. It's up to you (and your web developers) to make it your own. There are a few third party themes available for purchase in the Magento Marketplace, but they tend to be messy and bland.
Fewer Apps: Because Magento ECE uses the newly-released Magento 2.0, only 51 add-ons are currently compatible with the platform. I imagine this number will increase soon.
Ironically, Magento ECE's biggest problem with ease-of-use is caused by its best asset: all of the features available. Magento ECE is the platform that does it all. So, if you think Shopify Plus is okay, but just doesn't do enough, give Magento ECE a try.
For more information on Magneto Enterprise Cloud Edition, read our full review.
Final Thoughts
Hopefully, one of these three alternatives has piqued your interest. If so, I highly recommend reading our complete review the cart(s). I also recommend getting in touch with sales representatives at each company; they will ask you a few questions about the size of your business and then be able to estimate a price range for you.
On the other hand, if you still think Shopify Plus is the best platform for your store, that's great too. Shopify Plus really does offer some of the best support and usability on the market.
Whether you chose a simple platform or one with versatility, a click-and-publish theme or a build-it-yourself, a SaaS solution or a PaaS, I wish you and your business the best in your endeavors.
Click Here For the Full Shopify Plus Review