Top 3 Basecamp Alternatives
Contributor

UPDATED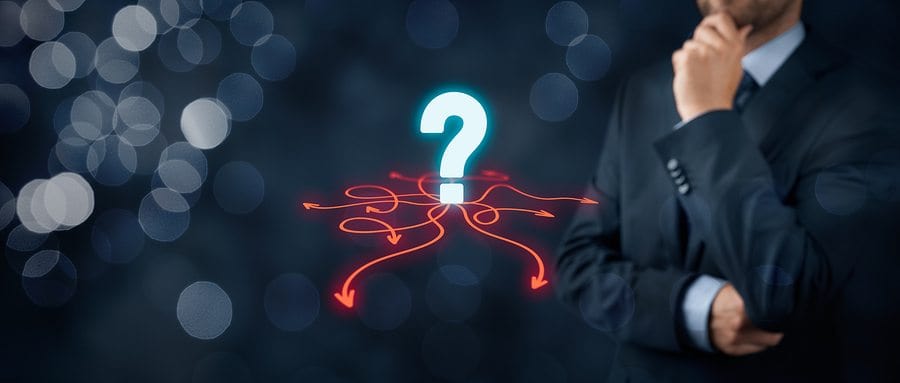 Basecamp alls itself "everyone's favorite project management app," and I think this description is largely accurate. Affordable, reliable and easy-to-use, Basecamp is by far the most popular project management software to date, with more than 2.5 million accounts and a 97-percent customer satisfaction rate.
In case you were wondering, Basecamp is also one of the oldest applications of its kind. Originally branded as 37signals, Basecamp was founded in 1999 by Jason Fried, Carlos Segura, and Ernest Kim. The firm initially focused on web design, but after releasing its innovative cloud-based project management app to the public in 2004, Basecamp became the company's exclusive focus.
Personally, I love Basecamp because of its remarkable simplicity and ease of use. Basecamp is also an established company that is not going to disappear overnight, along with your data. However, older isn't always better, and depending on your project management needs, simpler isn't always better, either.
For project managers who require more than basic PM features, a Basecamp alternative may provide a better fit. Basecamp is notably lacking in advanced features such as reporting, budgeting, and accounting, and it does not offer time-tracking or live customer support. Furthermore, it is not customizable. If you think you may have outgrown Basecamp and are looking for a more feature-rich PM application, try one of these top Basecamp alternatives on for size. For more information on the platform, check out our full Basecamp review.
1. Teamwork

Teamwork (see our review) was launched in 2007 and has since undergone numerous improvements to become a leading tool to manage projects and teams. Its users include the likes of PayPal, Pepsi, and eBay. Like Basecamp, this project management application is entirely web-based and easy to use. While it doesn't have nearly as many users as Basecamp, I would consider Teamwork, in some ways, a better application.
Some of Teamwork's notable features are as follows:
Integrated time tracking
Highly rated iPad and iPhone apps
User-friendly dashboard
Recurring Tasks, Subtasks, task priorities
As for its cons, minimal customer support and compatibility problems with McAfee, Internet Explorer and Windows 8 have been cited.
Why Choose Teamwork Over Basecamp?
The main reason I think most people choose Teamwork over Basecamp is for its time-tracking capability, which for some businesses is a necessity. Teamwork is also customizable, which means you can incorporate personal or company branding. Another advantage is that it is even cheaper than Basecamp, and offers a free plan, which allows two projects, 10 MB of storage and unlimited users (Basecamp plans start at $20/month). Additionally, Teamwork offers discounts to nonprofits and educational organizations. Finally, though Teamwork doesn't have the best customer support of the companies listed, it does offer live chat support, which is more than what Basecamp provides.
2. ProWorkflow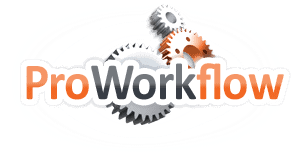 ProWorkflow (read our review) is a New Zealand based company with a global subscriber base. With users in 100 countries, ProWorkflow is well-established and brings a "Kiwi" mentality to project management. While a little more on the spendy side, ProWorkflow offers many of the features Basecamp is missing, including time tracking, analytics, and more. And it does it all with one of the best-designed User interfaces I have seen!
Why Choose ProWorkflow Over Basecamp?
A couple of things that really set ProWorkflow apart from Basecamp (and other, simpler project management apps) are the resource management and invoicing features. Powerful resource management tools allow you to schedule staff with confidence, ensuring no one has too much work on their schedule. Invoicing capabilities potentially eliminate the need for dedicated invoicing software, and, since they are native to ProWorkflow, they work easily and smoothly.
I would choose ProWorkflow over Basecamp if I were in a medium tech or manufacturing firm, needing to schedule employees based on tasks and track the billable time on those tasks. If you are working in a team of five or fewer, ProWorkflow will be cheaper than Basecamp (assuming you use the middle pricing level), but if you have a larger team or want to pay for a higher subscription, it will cost you more.
3. LiquidPlanner

LiquidPlanner (read our review) is another great contender if you crave more features than Basecamp's bare-bones service. LP's executives, made up of former employees from Google, Microsoft, and Expedia, have a wealth of experience in software development, and this experience shows in the company's product. The firm was founded in 2006 and today has more than 1,400 professional customers, including Nissan and Marriot. In other words, some really rich people have vouched for the service so you know it's not crummy.
LiquidPlanner's one-of-a-kind approach to scheduling is task-oriented and allows you to prioritize among projects. Its intricate algorithm takes into account things that will delay the project, offering a realistically estimated time-range for project completion rather than a set date. Time-tracking, sub-task checklists, great customer support, and a multitude of research and reporting tools are a few more reasons to choose LiquidPlanner.
Some downsides, based on what I've read from users of the service, include a weak mobile app and no over-budget alerts.
The standard fee for LP is $29/user/month, or $24/user/month if you commit to the service for a year.
Why Choose LiquidPlanner Over Basecamp?
Similar to ProWorkflow, LiquidPlanner offers advanced project management tools that run circles around Basecamp's minimalist service. Notably, LiquidPlaner's service includes time-tracking and analytical reporting capabilities, whereas Basecamp does not. Live customer support is another advantage. Overall, I would say that LiquidPlanner is a great app if you have multiple ongoing projects and are looking to not only manage projects but to improve your entire team's efficiency and productivity. LiquidPlanner also generously provides a 50 percent discount to nonprofits and free service to educators.
Final Thoughts
One of the first of its kind, Basecamp is a tried-and-true project management app. However, its feature set is rather limited. Whether you have a specific need Basecamp isn't meeting, or you simply want to see what else is out there, it is a smart idea to test-run some Basecamp alternatives.
Teamwork, ProWorkflow and LiquidPlanner each offer a free, 30-day trial, allowing you to try out these services with no risk. Granted, it will take a little time to learn how to use some of the unique features these services offer, but I believe your ROI could be well worth it.