Top 4 Alternatives To iContact
Expert Analyst & Reviewer

UPDATED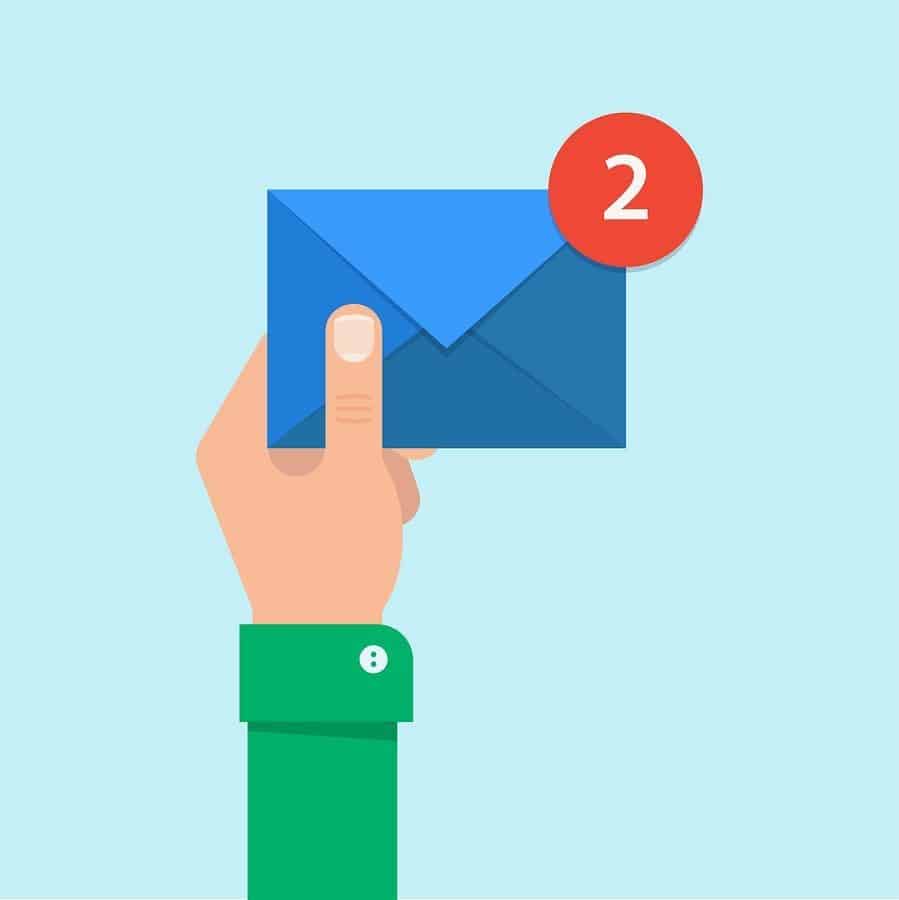 You and iContact (see our review) have been together for a while, maybe even moved in together, bought a couch. It's been a good relationship, but now it's starting to look like you and your ESP (email marketing service provider) are having different ideas about where your business is going and what its needs are.
The truth is that there are a lot of ESPs out there that can cater to a diverse range of mailing list sizes, campaign creation needs, and advanced features. Many of them also offer free trials (and, more rarely, free plans), so you can take them for a test drive before committing.
Before recommending alternatives to iContact, let's take a look at its strengths so that we can get a better idea of what you're used to:
Simple UI: iContact caters, in large part, to businesses that have had little previous exposure to email marketing software. While many ESPs have attempted to simplify their interfaces in recent years, iContact's clocks in on the simple side.
Customer service: Many iContact users report having good experiences with support and customer service. Most ESPs have decent learning resources, but strong, human-powered support can't be taken for granted.
Integrations: Sooner or later, most businesses will want to integrate their email marketing with a program like Salesforce to help manage their customer base. Many ESPs integrate with Salesforce and similar programs, but not all of them do it as smoothly as iContact does.
Low cost: iContact comes in on the cheap side in terms of cost
With that in mind, let's take a look at some of iContact's competitors to see what they have to offer.
It wouldn't be a huge stretch to call the peculiarly named AWeber (see our review) the next logical step in the evolution of your company's marketing campaigns.
Like iContact, it's a program designed for simplicity and ease-of-use that you should have no trouble picking up in short order. And like iContact, AWeber caters primarily to smaller businesses with relatively small contact lists.
As one of the best ESPs in its class, you can be fairly confident that AWeber will meet your needs.
Why You Should Switch to AWeber:
AWeber goes a bit farther than iContact in delivering a fairly complete tool set for small email marketing campaigns. At every tier you'll have access to the product's full suite of features, which includes a huge library of templates, strong reporting tools, and always-useful autoresponders.
If you find yourself saying "I like iContact, but I wish it would ___," there's a pretty good chance AWeber fills in that blank.
Why You Shouldn't:
Unfortunately, AWeber also has the distinction of being one of the pricier small business ESPs, although in comparison to iContact, the better buy is dependent upon how large your contact list is: AWeber is, at some levels, as expensive or even cheaper, while also delivering more value for the dollar.
On the other hand, iContact scales to mid-and-large scale businesses more smoothly than AWeber does, so if your business is literally outgrowing iContact's Basic plans, you may feel similarly constrained by AWeber.
2. Mailigen
If you haven't heard of Mailigen before, don't feel bad. It's a pretty young service that flies a little bit below the radar. It is, however, worth keeping an eye on.
Like AWeber, Mailigen aims to be a complete platform for smaller businesses, offering all of the tools necessary to get the job done while cutting out all the unnecessary fluff that stands in the way of mastering the program.
Where it deviates a bit from both AWeber and iContact is that it can, potentially, offer a few very advanced options for those brave enough to dive into their emails' HTML.
Why You Should Switch to Mailigen:
As you'll be spending money on your email marketing provider, you'll be happy to hear that Mailigen undersells iContact across the board, while also giving you access to its full feature set. There is some a la carte buying you can do to add additional users and extra assistance from the team, but the functionality is there at the base price.
Among the more unique features that should grab your attention is the ability to tag any part of your email as a dynamic element, which will then allow you to swap those elements in and out of emails customized to your particular clients. There's definitely a learning curve to it, but being able to access that kind of feature at Mailigen's price point is rare.
Also, if you want to send texts as part of your campaign, Mailigen lets you buy SMS credits to do just that.
Why You Shouldn't:
Mailigen is pretty easy to use, but it's decidedly a step up in complexity from iContact and not quite as user-friendly an experience. It should be noted that you can get Salesforce integrated by using Zapier or similar services, but it's not quite the same as what iContact offers.
If there's an email marketing service provider more open to constructive criticism than SendinBlue (see our review), I have yet to encounter them. Shortly after my review of the service, I was contacted by a representative who wished to inform me that they'd taken action to correct several of the problems I'd mentioned in my review.
I'm mentioning this because, while it's a bit newer and rougher around than edges than some of its competitors, it is a company that seems intent on offering the most quality service they can at a very competitive price.
Why You Should Switch to SendinBlue:
The pricing tiers may look a bit unfamiliar to you if you're used to list-based pricing–you pay for a certain number of emails per month rather than the size of your contact list–but for most users, the math will probably come out pretty well for SendinBlue users.
You'll get a great editor, the ability to send SMS texts and transactional emails, and decent reporting tools.
Why You Shouldn't:
SendinBlue offers some advanced features, but is missing a fairly important one: split-testing. There are ways around that with integrations, but it's definitely a hole in SendinBlue's otherwise impressive arsenal.
And speaking of integrations, SendinBlue comes up lacking in that department. Like Mailigen, you can work around its weaknesses with Zapier, but it won't be quite the integration experience iContact offers.
If SendinBlue, Mailigen, or AWeber sound intriguing but still a little bit scary, you may want to consider Benchmark.
As one of the bigger names in the business, Benchmark (see our review) has a well-established pedigree and a reputation for being welcoming to new, smaller businesses with modest email needs. That said, Benchmark also serves some pretty big corporate heavy-hitters and can deliver higher-level functionality when you need it.
Why You Should Switch to Benchmark:

Like most of the other options I've presented, Benchmark offers a cheaper service and, like SendinBlue, also offers a free plan.
Not only that, but you're getting quite a bit of functionality for that price, as you're able to access advanced features like split-testing and surveys no matter how much money you spend.
Why You Shouldn't:
There isn't too much bad I can say about Benchmark, but no program is perfect. One of the complaints I came across that seemed very specific to Benchmark was its rather draconian anti-spam policy, which seemed to catch a fairly high number of innocent victims. Basically, if your spam score goes above a certain level, Benchmark will suspend your campaign with little warning.
The company also has no refund policy, so keep that in mind when you decide how many months you plan to use it.
Summary
If you're becoming frustrated with your bulk mail service, take heart in knowing that it's an industry full of healthy competition and intriguing alternatives. iContact does a great job of introducing new users to the concepts and basic features of email marketing, but there are plenty of other companies who will be more than happy to welcome you into their customer base.