Top 5 Easiest Website Builders
Expert Analyst & Reviewer

UPDATED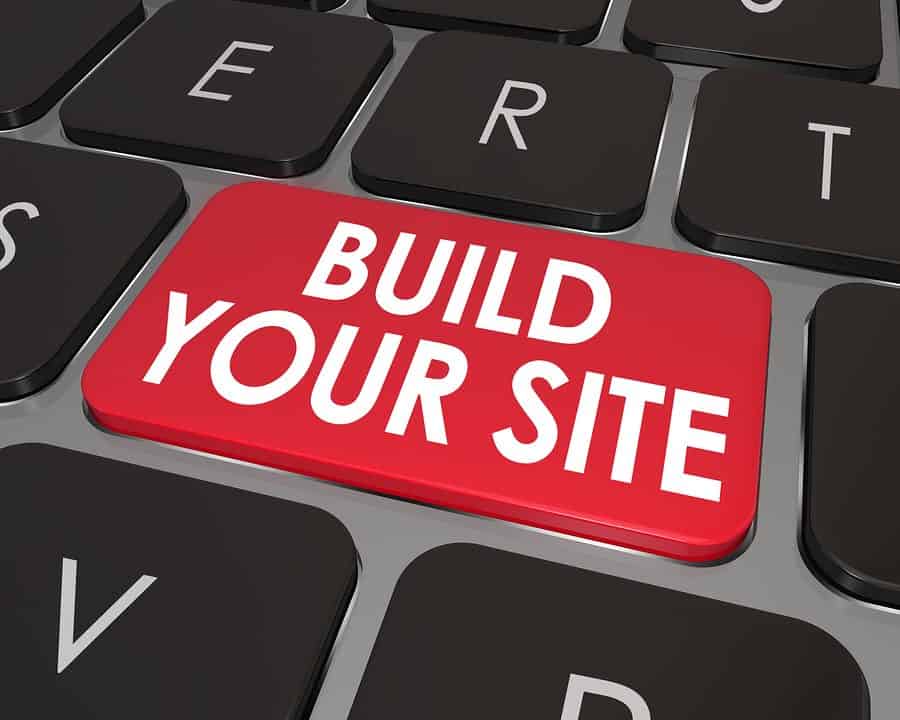 There was a time when building a website was the province of web designers. If you didn't have any coding skills, there was really nowhere else to turn. This situation created an exceedingly high barrier to entry for would-be site owners, as web designers don't come cheap (and if they do, that's problematic in itself). Thankfully, the modern website builder arose from the ether, providing people the world over with the means to get their ideas online (and, more importantly, providing me with an income as a website builder reviewer).
Website builders come in different shapes and sizes — different strokes for different folks, after all — but one trait common to most of them is that they try to be simple enough to use without requiring special knowledge or an exhaustive learning process on the part of the user. A website builder is a utilitarian tool intended for people whose lives are focused on things other than web design. People with businesses to run, thoughts to blog, and bills to pay. For them, the website is a means to an end, not an end in itself. It only makes sense that for many of those trying to get a site up and running, ease of use is not just a factor in choosing a builder, but the primary factor.
Let's take a closer look at the products vying for the title of Easiest Website Builder.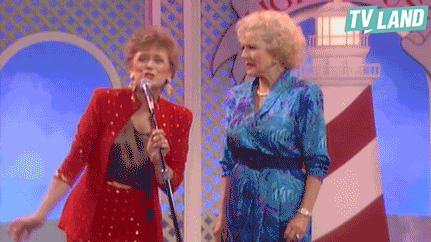 1. Weebly

Of the Big Three website builders (Wix, Weebly, and Squarespace), Weebly's (see our review) platform is the simplest and most intuitive. With 40 million users around the globe, a free plan for newbies, and highly-rated mobile apps for on-the-go editing, Weebly is truly a website building solution for the masses.
Here's what they offer you thirsty website jockeys:
Free Plan
Drag & Drop Website Builder
Display Weebly Ads
Free Hosting – Weebly.com Subdomain
Search Engine Optimization
500MB Storage Limit
Chat and Email Support
Community Forum
Lead Capture
Starter
$8/month
All of the above PLUS:
Personal Domain – FREE for the first year
Unlimited Storage
Connect Your Domain
Advanced Site Stats
Customizable Footer
Remove Weebly Ads
$100 Google Ad Credit
Up to 10 Products in Online Store
3% Transaction Fee
Integrated Shopping Cart – Links to "checkout.weebly.com"
Pro
$12/month
All of the above PLUS:
Phone Support
HD Video & Audio
Video Backgrounds
Password Protection
Site Search
Site Membership – Up to 100 Members
Up to 25 Products in Online Store
Business
$25/month
All of the above PLUS:
SSL Security
Unlimited Site Membership
Member Registration
Unlimited Products in Online Store
0% Transaction Fee
Checkout on Your Domain
Digital Goods
Inventory Management
Shipping & Tax Calculator
Coupons
Performance
$49/month
All of the Above PLUS:
$96 Email Marketing Credit
Real Time Shipping Rates
Abandoned Cart Emails
Gift Cards
5 Email Campaigns per Month to 500 Contacts per Email
All prices given are based on annual subscriptions. You can sample the features of the paid plans freely for 14 days.
Naturally, Weebly's creation process starts with choosing a template, of which there are many attractive options.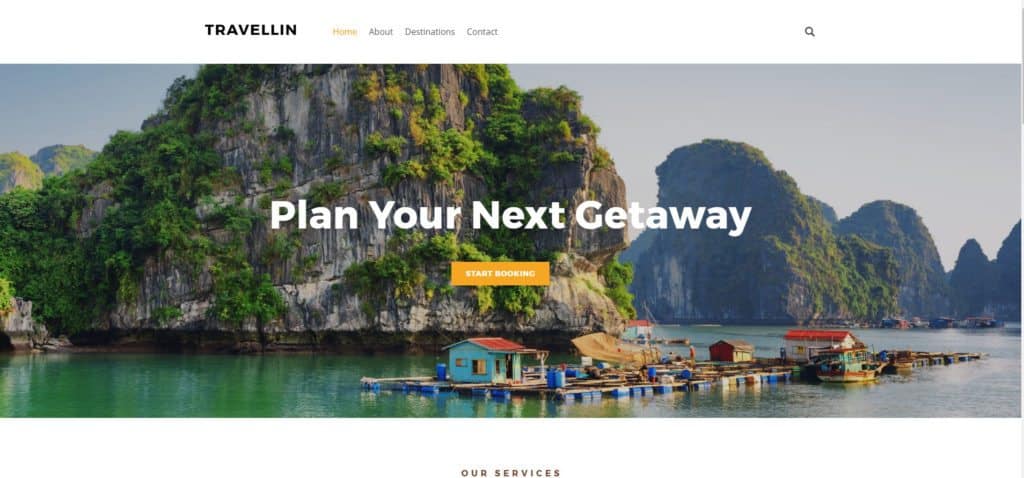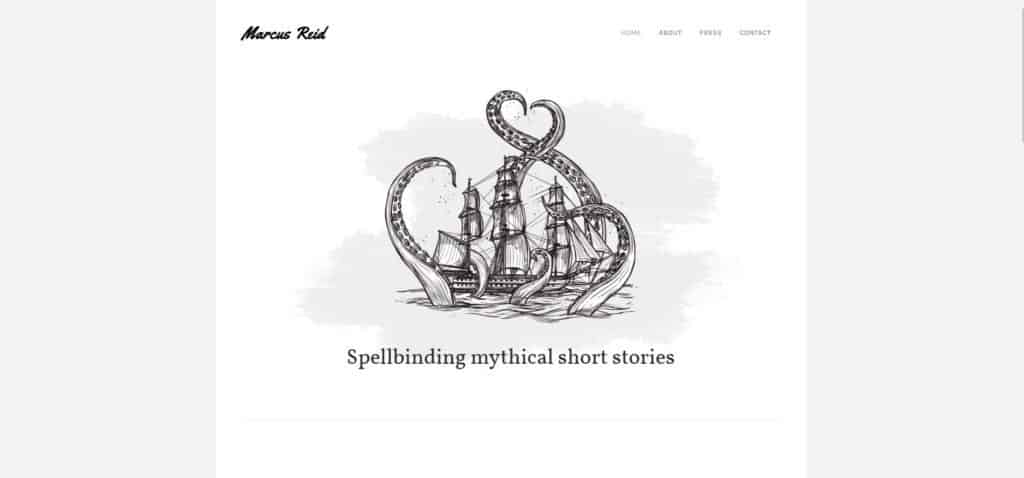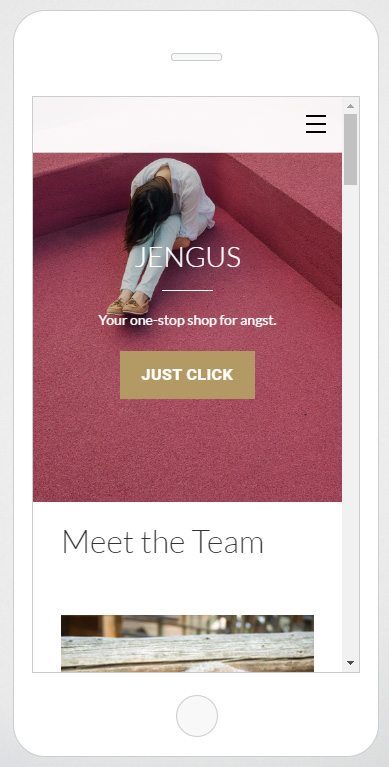 Weebly's website editing is as easy as pie. You probably won't even need any kind of explanation, but I'll give you one anyway. Along the top bar, you'll find the Build tab; this brings up all the various elements you can add to your site along the left side of the editor, including text boxes, images, video, contact forms, and social media icons. Click on one of these and drag it over to your page, and the editor will highlight where you can drop it (where you can drop it will depend on your chosen template). It really is that simple.
If you go along the top bar from left to right, the Pages tab is first. This tab lets you reorder, rename, and add to the pages on your site. Next comes the Theme tab, which gives you styling options and lets you switch templates entirely. The Store tab enables you to set up your online store – a robust eCommerce tool available to paying Weebly customers. The Apps tab brings you to the Weebly App Center, a collection of 208 third-party widgets that will allow you to do just about anything you want with your site that isn't already covered by the built-in feature set. The Settings tab lets you adjust your general settings, set SEO options, change your blog settings, and more.
Weebly's platform is perhaps the most representative of the modern website builder. It may even be fairly described as generic. However, there's no denying Weebly's supreme ease of use. For those new to website building, looking for something easy that won't cut into the rest of their busy lives, it's hard to think of a more suitable product. Weebly: A website builder for the rest of us!
Read my Weebly review for further info.
2. XPRS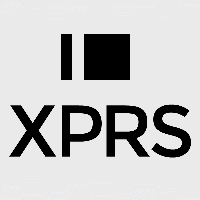 In contrast to Weebly's position near the top of website building's popularity hierarchy, XPRS (see our review) has a significantly lower profile in the industry. Launched in 2015 by parent company IM Creator as an updated, mobile responsive version of their website builder, XPRS has attracted the attention of reviewers for its elegant simplicity as well as its easy functionality.
FREE
Free URL (imxprs.com/free/username/)
50 MB Storage
Access to the Template Collection
Basic Support
Premium
$7.95/month (annual plan)
All of the Above PLUS:
Connect to Any Domain
Unlimited Storage
Unlimited Bandwidth
10 Custom Email Addresses
Premium 24/7 Support
Pro & White-Label
Starts at $350/year
Remove XPRS branding and get your own branded website builder
Reseller control panel and tracking
PRO Support
IM offers a 14-day money back guarantee on all XPRS annual plans.
XPRS's 100+ templates are a bit on the formulaic side, but they're perfectly respectable and professional.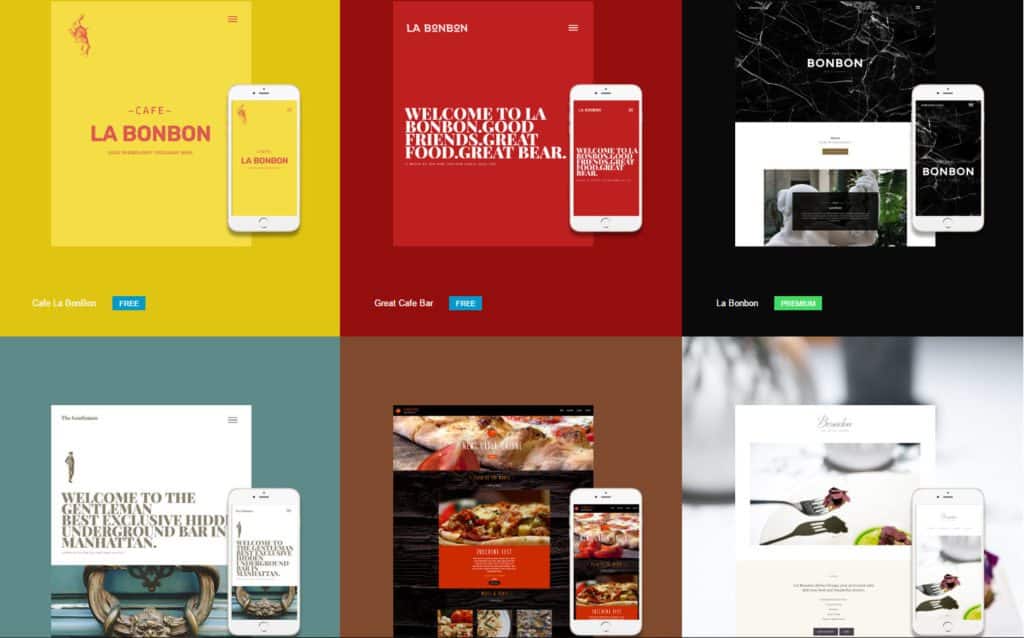 XPRS is so easy to get into that you won't even have to sign up for an account before delving into the editor. Once you're in, you'll find that your site is comprised of "stripes" – horizontal rows of content. Roll over your site and you'll see a plus symbol pop up when you get to a "seam" between your stripes. Click on this plus symbol and you'll choose from the following categories:
Header
Projects
Services
Features
Gallery
Pricing
Team
Article
Text Block
Bio/CV
Store
Blog
Forms
Slideshow
Social
Call-To-Action
Testimonials
Logos
Maps
Widgets
Elements
To build your site, all you'll need to do is add whatever stripes you wish, swap out the dummy content of each stripe with your own content, and voilà! You've got a website. Congratulations.
XPRS features include a somewhat disappointing blog, an online store, and a form builder. You'll also find the following integrations:
Google Analytics
Google Maps
Google Calendar
YouTube
Vimeo
SoundCloud
OpenTable
Shoprocket
Facebook Comments
Social media links (FB, Pinterest, Twitter, Instagram)
Check out my XPRS review to get the whole story.
3. Duda

Duda's (see our review) responsive website builder, formerly known as DudaOne, is another strong contender for the coveted title (which, granted, I just made up) of Easiest Website Builder. In 2010, two entrepreneurs launched an effort to bring intuitive, mobile responsive website building to the people. They named their company Duda after The Dude from The Big Lebowski. I've been sympathetic to them ever since I read this.
Duda is currently home to nine million websites. Here's what Duda offers you budding site builders:
Free
Natively Responsive Website
Unlimited Access to inSite
Limited Analytics and Tracking
Web Hosting on Amazon Cloud
Community Support
Branded Duda Domain
Duda Ads
10 Product Store
PayPal, Stripe & Global Gateway Payment Providers
Two Product Categories
Order and Customer Management Tools
Business +
$14.25/month
All of the Above PLUS:
Full Analytics and Tracking
Email Support
Custom Domain (no branding)
No Ads
Secure Connection (HTTPS)
Site Backup
Chrome Push Notification
Developer Mode
Multi-Language Website
Business + eCommerce
$22.50/month for 100 Product Store
$36.75/month for 2500 Product Store
All of the Above PLUS:
30+ Payment Providers
Unlimited Product Categories
Product Reviews Integrated with Facebook
Duda accepts payment via credit card and PayPal. (Yet inexplicably, they don't accept personal checks. Who would have guessed?)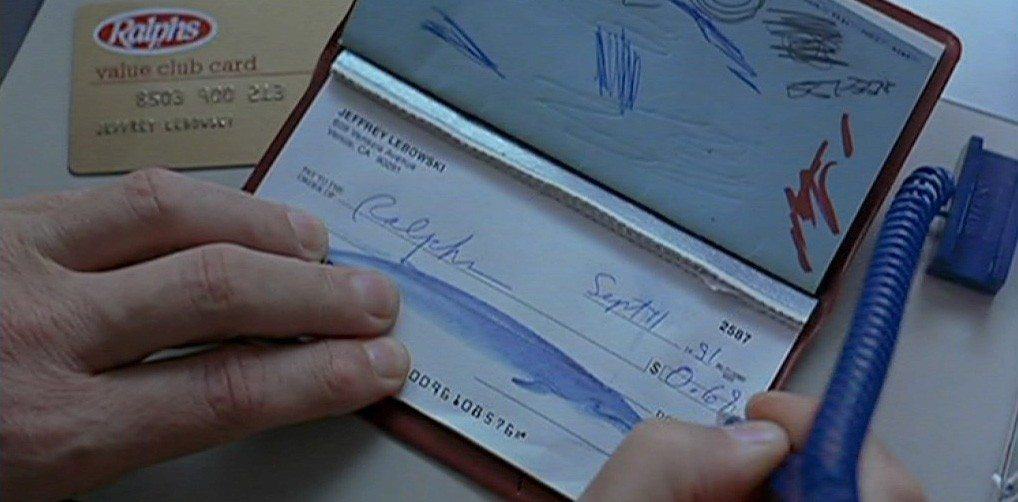 Duda's 85 templates are bright, clean and easy to wrap your head around.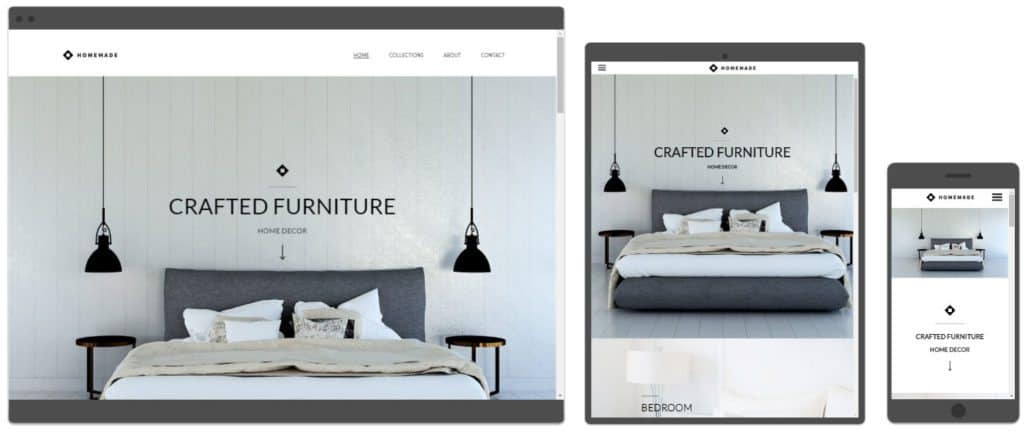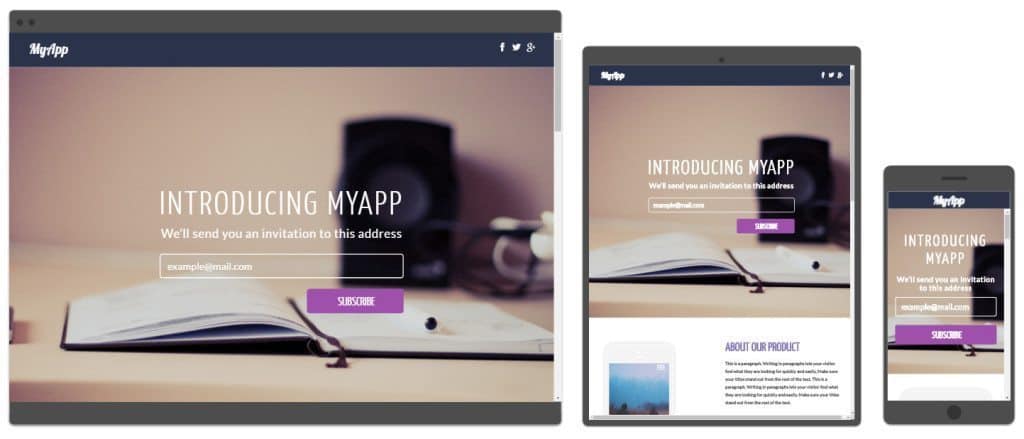 Duda's editor has buttons running down the left of the screen that let you do all that needs to be done.
Design: This button lets you change the styling of your site, as well as alter the layout of your site in tablet and mobile format.
Pages: Click here to add pages and/or popup windows to your site. You can also rearrange your pages and adjust individual SEO settings.
Widgets: Here's where you access all the bits and pieces that are available to drag onto your site wherever you wish. You can either add individual elements to your page piece-by-piece or add blocks of curated content arrangements, a la XPRS. I like that you get to choose which building method best suits you.
Content: This button lets you import images, files, contact information etc. into Duda where you'll have easy access to your content in one central place.
Personalize: Here's where Duda really shines. The Personalize button lets you set up "rules" for your site. Duda describes this system thusly: "Our personalization rules work on a system of triggers and actions. When the conditions of a trigger are met, an action occurs that personalizes the website for that visitor. Use personalizations to create 1-to-1 conversion driving experiences for website visitors based on time of day, device type, geolocation and more." This sounds complex, but it's not. It's a system that enables you to, say, display a click-to-call button on your business's home page during business hours and a contact form when you're closed. It's simple and powerful.
Store: Set up your online store.
Blog: Set up your blog.
Options: Customize your site SEO, connect with Google Analytics, back up your site, and more.
When it comes to easy website building, Duda abides. My full Duda review is here.
4. SITE123

Having only just recently launched, SITE123 (see our review) is already making waves in the industry with its super-simple one page site creator. With one page sites, all your content appears on a single long page; navigation links take you to various specified sections of your site. These kinds of sites are well-suited to mobile viewing. What's more, SITE123 has managed to come up with an editing system even simpler than drag-and-drop!
These are the website building packages SITE123 offers:
Free
500 MB Storage
1 GB Bandwidth
Subdomain
eCommerce – 10 orders per month
Basic
$9.80/month
10 GB Storage
5 GB Bandwidth
Connect Your Domain
Free Domain for 1 Year
Remove SITE123 floating tag
Advanced
$15.80/month
All of the Above PLUS:
30 GB Storage
15 GB Bandwidth
Remove SITE123 floating tag + static footer
2 Mailboxes
eCommerce – 50 orders per month
Coupons
Professional
$21.80/month
All of the Above PLUS:
90 GB Storage
45 GB Bandwidth
5 Mailboxes
eCommerce – 500 orders per month
SITE123 is so simple that you don't even need to choose a template at the beginning. You just pick one of the following categories for your site:
Business
Restaurants & Food
Event
Blog
Photography
Music
CV & Portfolio
Creative Arts
Medical
Sports
Technology
Fashion & Beauty
Design
Handyman Services
Online Store
Other
…and SITE123 then assembles a site for you! The images and widgets used are dependent on the type of site you chose.
Like I said, SITE123 doesn't use drag-and-drop editing. Their system is even simpler. Instead of dragging elements and features onto your page and placing them where you wish, you just add a "page" to your site (I put "page" in quotes because it's really just a horizontal block of content akin to what XPRS gives you). You can then arrange these content blocks as you wish. You edit these content blocks by clicking the "edit" button next to the content block in question. This then brings up a discrete editing window that allows you to control every aspect of said content block, but in a way that never leaves you confused.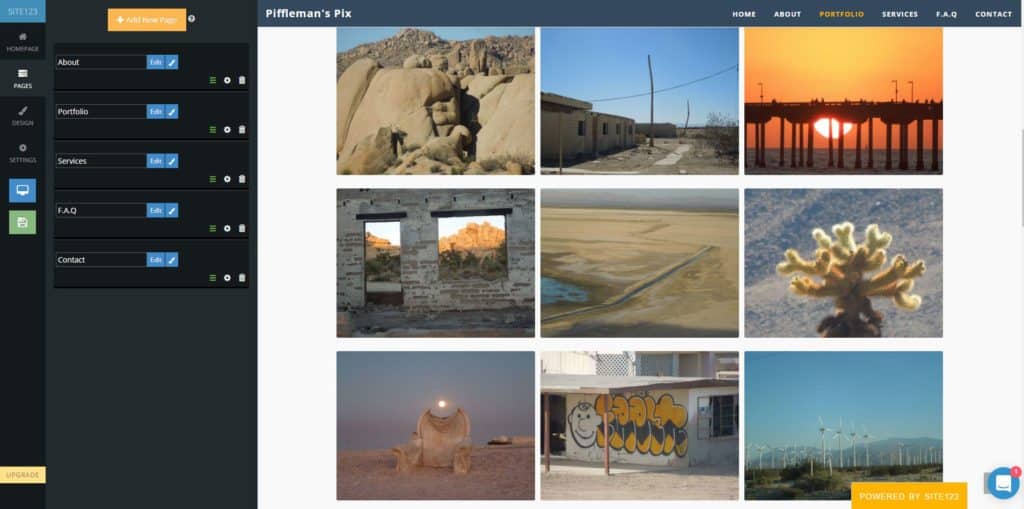 There's a reason why SITE123 has attracted such buzz in its short life. Don't let the spammy name fool you. Read my SITE123 review to learn more.
5. Voog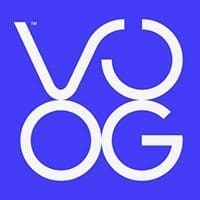 Voog (see our review) is an Estonian website builder that focuses on mobile responsiveness and stripped-down simplicity. It has perhaps the lowest profile of the website builders listed in this article, but I thought its brand of easy-peasy site building deserved some attention here.
Unfortunately, Voog has no free subscription plan. When you set up your Voog account, you gain unrestricted access to Voog's Plus subscription plan, which you can use freely for 30 days without having to enter credit card information. At the end of the trial period, you'll have to choose from between the following plans:
Standard
$6.33/month (annual and two-year plans)
$8.45/month (monthly and six-month plans)
2 GB Storage
3 Users, 30 Pages, 3 Languages
Custom Domain
Password-protected Pages
Fully Customizable Design
API Access & Developer Tools
Plus
$10.56/month
All of the Above PLUS:
10 GB Storage
Unlimited Pages
Custom Domain for FREE
Database Tool
Premium
$41.17/month
All of the Above PLUS:
All Resources Unlimited
Complete Online Store
No Sales Transaction Fee
Priority Support
Full SSL Connection
Custom CDN
Voog's templates are pretty basic but should serve photographers, restaurateurs, and the travel industry well.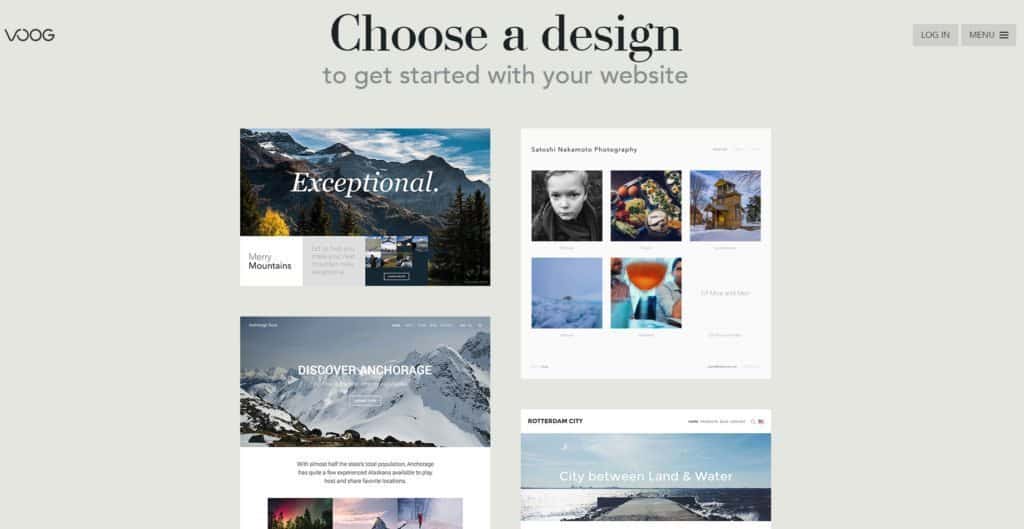 Unlike you'll find with most website builders, Voog's controls aren't arranged on the left side of the editor. Rather, they are laid out underneath it. That's about the only thing that might throw you off – Voog's editor is extremely easy and intuitive. The editing buttons are as follows:
Add: The Add button lets you select individual elements for your site, which you then add drag-and-drop style.
Files: Here, you can add photos, logos and the like to your account.
Content: The Content button leads you to a set of options, including options to manage your blog and your online store, reorder your pages, and adjust your language settings. Voog lets you display your site in just about any language on Earth — which language your site visitors will see will depend on their location.
Stats: From here, you can view your site statistics! Weird, huh?
Settings: This is where you go to adjust your global site settings, buy and/or import domains, add users with editing privileges, adjust your site's design and style, and switch templates.
Voog is so easy that you could design a passable website almost by accident. Take a look at my Voog review for a more in-depth look at this Baltic website builder.
Final Thoughts
Website builders aren't usually problematic from an ease-of-use perspective. After all, these products are designed specifically to allow people without web design degrees to build and maintain a website. Nonetheless, I've identified the five website builders that implement this ethos most effectively for even the layest of the layman.
Now get out there and build a website! It won't hurt. I promise.