Top 5 Salesforce Alternatives
Expert Analyst & Reviewer

UPDATED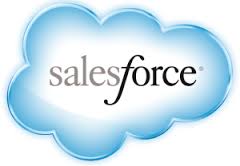 In the world of CRM (customer relationship management) solutions, or even the wider arena of cloud-based software, Salesforce is a freaking giant. With revenues of more than $3.05 billion in 2013 and an even bigger sales figure expected for 2014, this cloud-computing veteran is still a growing force to be reckoned with, 15 years after its founding.
Assuming you're at least a little bit interested in this software behemoth's rise to preeminence, Salesforce was founded in 1999 by Marc Benioff, Parker Harris, Dave Moellenhoff, and Frank Dominguez as an SaaS (software as a service) company, specializing in sales automation. The company went public on the New York Stock Exchange in 2004. In 2012, Forbes ranked Salesforce as the most innovative company in America. Today, Salesforce has assets totaling more than $9.15 billion and you could say that it is one of the most recognizable names in software, period.
Salesforce's fully cloud-based CRM tools are highly rated and wide-ranging, making Salesforce a top-ranking CRM solution for medium to large businesses. Nevertheless, if you own a smaller business, you probably don't require all of the myriad features Salesforce offers, and may prefer an alternative solution that comes with a prettier price tag.
Besides being more affordable, some Salesforce competitors offer additional advantages that might fit for your organization's needs better than Salesforce's tools. Let us review some of the top Salesforce alternatives to help you choose the best CRM program for your business.
1. Zoho CRM
Considering that the company has never acquired any loans, venture capital, or angel investors, I'd say Zoho's success is pretty impressive. You might be surprised to learn that Zoho was actually founded before Salesforce, in 1996, but as an IT and telecom company. In 2005, the firm rebranded itself and later shifted to productivity apps, including its excellent, feature-rich CRM.
Even though it was founded three years before SalesForce and hasn't made nearly as much money, you don't necessarily have to think of Zoho CRM as SalesForce's older but less successful cousin. Zoho CRM distinguishes itself from its competitors by its multitude of powerful features as well as its incredibly affordable price. Zoho is suitable for any size of business, though it's geared toward larger organizations. Some of its many features include inventory management, a document library, dynamic pipeline tracking, and social media connectivity.
Why choose Zoho CRM over Salesforce
To be completely honest, the main reason to choose Zoho CRM over Salesforce is that it is much, much cheaper. In fact, the only cheaper CRMs are the few that are available for free. As follows are Zoho CRM's pricing plans (For comparison, Salesforce's most popular plan is the $125/user/month "Enterprise" solution):
Entrepreneur: Free, up to 3 users
Standard: $12/user/month
Professional: $20/user/month
Enterprise: $35/user/month
Considering that Zoho can compete head-to-head with Salesforce on most features, I'd rate Zoho CRM as an excellent, more affordable Salesforce alternative, even for larger businesses.
2. Solve360
If you're the type of person that values coolness and simplicity (e.g., the typical iPhone user) this CRM might be for you. Solve360 is a young, edgy CRM developed with small businesses, including freelancers, in mind. You get a good sense of the company's edgy attitude by visiting the sleek Solve360 website. Its inherent hipness aside, Solve360 also delivers a top-notch CRM experience.
Solve360 is incredibly easy to use and has no hardware or software requirements, other than a working web browser and internet connection. Some of its notable features include pre-integrated cloud applications such as MailChimp and Constant Contact, email linking, reporting, custom fields and category tags, templates for automating repetitious activities, and a mobile app that integrates client information with incoming calls.
Why choose Solve360 over Salesforce
Solve360 is a great choice over Salesforce if you are a small business but don't want to miss out on advanced features. Plus, it is a lot cheaper to use if you have a small sales team. Pricing breakdowns are as follows:
Basic – $39 / month, 3 users
Plus – $69 / month, 6 users
Select – $100 / month, 4 users
Pro – $149 / month, 18 users
Moreover, this program is simpler to use than Salesforce and will not require much, if any, training for your sales team, allowing you to get your CRM system up and running at speed. If you run a young-minded, cutting-edge business, you might also appreciate Solve360's cool flair.
3. Contactually
I believe the old saying "It's all who you know" could not be more true when it comes to business, and Contactually takes this theory – that contacts are your most valuable business asset – quite seriously. Contactually is a relatively new, small company, but its contact management-focused services have already amassed quite the following. Contactually was founded just a few years ago and has fewer than 20 employees – who serve tens of thousands of users.
Easy-to-use and proactive in its approach to CRM, Contactually is the perfect CRM for managing your communications. Some of its top features include fully customizable contacts, automatically generated tasks, a convenient resource library, pipeline tracking, and "Buckets" (a smart way to organize contacts into groups).
While it does not include complex marketing features or advanced sales analytics, Contactually is cheaper than Salesforce's higher-tier packages, and can be a great addition to your CRM tools if you don't require these more complex features or if you don't mind using multiple CRM programs.
Why choose Contactually over Salesforce
Contactually could not be considered "cheap," but it is less expensive than Salesforce's upper packages. Here's Contactually's three-tier pricing breakdown:
Premium: $19.99/user/month
Small Business: $39.99/user/month
Enterprise: $99.99/user/month
You could also argue that Contactually is better than Salesforce at managing contacts because relationships are this CRM's area of specialty. Contactually is exceptionally intelligent software, which analyzes your daily communication patterns to develop daily tasks that help you stay on top of your customer communications at all times. (Salesforce is not quite as "smart" in this way).
Another benefit of Contactually is that in addition to using it in the cloud, you can also download the program to work locally, for simplified use on your smartphone.
4. Capsule CRM
Founded in 2008, Capsule is another relative newcomer on the CRM scene. This CRM is an example of a small business that caters to other small businesses. Despite its small size, Capsule's strong CRM functionality combined with its low prices and API architecture make this CRM a top Salesforce alternative for smaller firms.
Capsule offers all the standard CRM features (contact management, sales pipeline, email organization, task management, history tracking), which work in harmony to deliver a high-quality CRM experience. However, the main area where I think you'll find Capsule shines is its seamless integration with other software, thanks to the program's API architecture. Some of the programs Capsule interacts with include:
FreeAgent
Wufo
Freshbooks
MailChimp
Why choose Capsule over Salesforce
Like most of the Salesforce alternatives on my list, Capsule offers more bang for your buck than the leading CRM. Hey, Capsule even offers a free plan. Its two plans are as follows:
Free Plan
Support for 2 users
250 contacts
Somewhat limited (10MB) storage
Premium Plan
$12 per month per user
Multiple users
Support for up to 50,000 contacts
2GB of storage per user
Besides being cheaper, Capsule offers excellent integration with other CRM software. Compared to Salesforce, Capsule could be a better fit for your small business, especially if you already use other sales software tools.
5. SugarCRM
The final CRM on my list, SugarCRM, may be the most viable Salesforce competitor of all. Like Salesforce, SugarCRM is a leading CRM solution – SugarCRM has more than 1.5 million users and annual revenues approaching $1 billion. However, unlike the other leading CRM, SugarCRM has the distinction of being an open-source solution.
While, at $150/user/month, SugarCRM's priciest package is more expensive than Salesforce's popular Enterprise package (Salesforce's second most-expensive package), I think SugarCRM might be worth it if you prefer the flexibility and customizability of an open-source solution.
Though many small businesses use SugarCRM, it is a fully featured CRM geared for larger businesses, and might be overkill for smaller firms and novice CRM users. Sugar's exhaustive list of features includes sales force automation, real-time pipeline management, marketing management, open architecture and API to integrate add-ons (or use add-ons you created yourself), and per-user customization.
Why choose SugarCRM over Salesforce
I would recommend SugarCRM as the open-source Salesforce alternative for larger firms that have experience with CRM and want to build a more bespoke solution to perfectly match their business's needs. SugarCRM has the advantage of offering third-party Google Apps support, and it also offers both on-premise and cloud-based editions. At $150/user/month, the full SugarCRM experience costs only half that of the most expensive Salesforce package.
Conclusion
Salesforce is an excellent cloud-based CRM solution; however, it's not for everybody. Cheaper price, better ease of use, simpler features, and more customizability are some reasons many businesses choose Salesforce alternatives to meet their CRM requirements. If you're considering replacing Salesforce or are just starting out with CRM and are not sure which program you'll like the best, it's a good idea to try out several different solutions. Salesforce offers a free trial of its services, as do all of the Salesforce alternatives mentioned in this article; some even offer free accounts. Use these risk-free opportunities to try out as many Salesforce competitors as your heart desires and find out which one is a winner for your sales team.
Do you use one of these Salesforce alternatives? Let me know about your experience in the comments!