Find A Better Fit For Your Shop With These 8 Shopify Alternatives
Expert Analyst & Reviewer

UPDATED
Advertiser Disclosure: Our unbiased reviews and content are supported in part by
affiliate partnerships
, and we adhere to strict
guidelines
to preserve editorial integrity.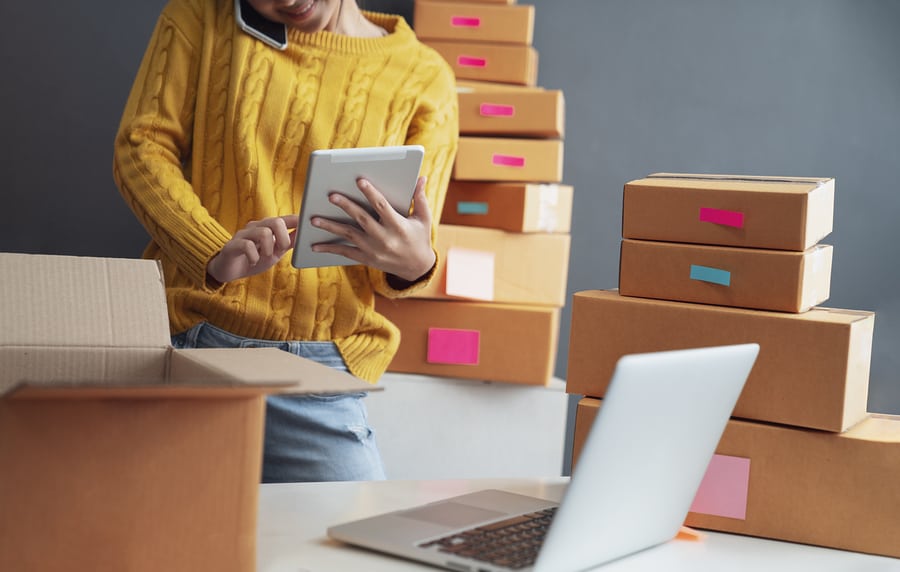 Shopify may seem hard to beat when you're looking for an all-inclusive eCommerce platform. There are plenty of good reasons why Shopify is an industry leader. The platform's flexible and scalable tools are easy to use, and a subscription includes web hosting and security. Shopify is competitively priced and offers countless integrations, while the platform itself can accommodate almost any kind of business as it grows. Is it any wonder that Shopify competitors often seem to come up short?
Here's the thing, though. Shopify may be the most popular option out there, but that doesn't mean it's the best option for every user. There are other sites like Shopify that may fit your business better. In fact, for many users, Shopify misses the mark in some key ways. Add-ons and integrations are necessary for most users, because Shopify's built-in functionality is limited. Those add-ons can get costly. While many users give customer support options high marks, at times the system gets overloaded. More importantly (for many), Shopify charges transaction fees on every sale you make on the platform — unless you use Shopify Payments to process your transactions. That takes a bite out of profits that many merchants can't afford. And let's not forget about Shopify's product restrictions. If you're selling certain products, you won't find a welcome there.
If you're looking for Shopify alternatives, for these reasons or any other, you've landed in the right place. This post will explore some alternatives to Shopify that just might provide a better option for building your eCommerce business.
Learn More About Our Top Picks
Company
Summary
Next StepsSummary
Best overall Shopify alternative with the best built-in eCommerce features.

Best overall Shopify alternative with the best built-in eCommerce features.

Best fully-customizable open-source Shopify alternative.

Best fully-customizable open-source Shopify alternative.

Best cloud-based option with stronger features than Shopify.

Best cloud-based option with stronger features than Shopify.

Best eCommerce software with multiple hosting options.

Best eCommerce software with multiple hosting options.

Best free Shopify alternative.

Best free Shopify alternative.

Show More Options
Best Shopify alternative for eCommerce sites with blogs.

Best Shopify alternative for eCommerce sites with blogs.

Best Shopify alternative for B2B and wholesale.

Best Shopify alternative for B2B and wholesale.

Best Shopify alternative for international selling.

Best Shopify alternative for international selling.

Show Fewer Options
Read more below to learn why we chose these options.
The 8 Best Shopify Alternatives
There are plenty of Shopify alternatives for those looking for an eCommerce platform. Not every Shopify-like platform deserves your attention, though. That's why we've put together a list of the best Shopify alternatives that provide great eCommerce tools and value for your money including BigCommerce, 3dcart, and more.
1. BigCommerce
BigCommerce


---
Best overall Shopify alternative with the best built-in eCommerce features.
The folks at Texas-based BigCommerce have built one of the most robust SaaS eCommerce platforms available. We gave BigCommerce a 5-star rating and consider this shopping cart a strong choice, particularly for high-volume businesses. It is packed full of features and its pricing is comparable to Shopify's.
Known for its strong features, ease of use, and quality customer support, BigCommerce definitely deserves your consideration as a Shopify alternative. There are some limits to your ability to customize your eCommerce site, and we wish that BigCommerce didn't automatically bump you up to a pricier subscription level once your revenue hits a certain point, but overall, BigCommerce is a winner.
Pros
No transaction fees
Loads of built-in features
Numerous integrations
Easy to use
Single page checkout
Cons
Limited customization
Customer support can be inconsistent
Revenue caps on plan levels
Pricing
BigCommerce offers three paid plans ranging from $29.95/month to $299.95/month. You can choose to pay on an annual or monthly basis. Naturally, the pricier plans offer more features. BigCommerce also offers an Enterprise plan with features tailored for enterprise-level businesses.
One thing that separates BigCommerce from Shopify is each plan's built-in revenue caps. If your company's revenue exceeds your plan threshold, you will automatically be bumped up to the next-highest level plan. You'll gain access to more advanced features, but it would be nice if the choice were yours and not BigCommerce's.
Features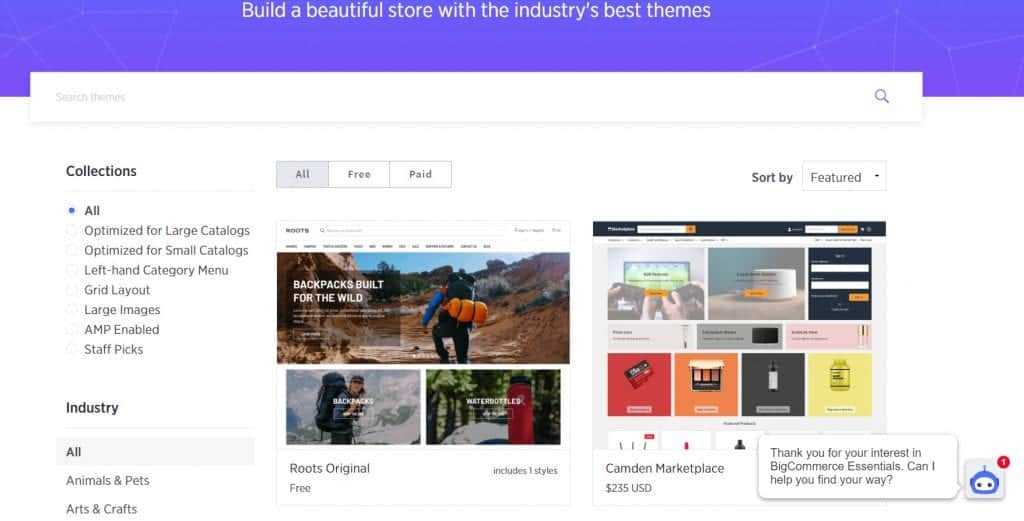 BigCommerce serves up loads of well-designed features, and more are being added all the time. Compared to Shopify, a larger proportion of BigCommerce's features are offered in-house rather than as integrations (though BigCommerce does offer a sizable third-party app collection as well)
Here are just some of what BigCommerce has to offer:
Product options and unlimited variants

Inventory management

Digital products

Multiple storefronts
Social media integrations
Native POS

Built-in blog

Faceted search

SEO tools

Abandoned cart saver

One-page checkout

Dropshipping features

Stored credit cards

Automatic tax calculations

Free advanced shipping features

Multi-currency and multi-language
Of course, some of these features are reserved for those with a higher-level subscription.
BigCommerce VS Shopify
BigCommerce is better than Shopify if:
You don't want to pay transaction fees
You want an eCommerce platform with more out-of-the-box features
You have the skills (or a developer) to edit BigCommerce templates with code
The big advantage BigCommerce has over Shopify is that BigCommerce does not charge its own transaction fees. With Shopify, you'll be paying anywhere from 0.5% to 2% of each transaction in Shopify fees, depending on your subscription level. BigCommerce does not do this.
Another difference between Shopify and BigCommerce is the fact that your eCommerce website templates are more easily edited with Shopify than with BigCommerce. Shopify's site editor is drag-and-drop, while BigCommerce's editor is not — so you'll have to possess some coding knowledge or add an extension like Page Builder so you can make changes to the design of your template.
BigCommerce also has more "out of the box" features when compared with Shopify. If you want plenty of options and integrations that don't cost extra, BigCommerce may be a better choice for your business than Shopify. Check out our complete BigCommerce VS Shopify comparison for a more in-depth look at these shopping carts.
2. Magento
Magento


---
Best fully-customizable open-source Shopify alternative.
Launched in 2008, Magento is a free, open-source shopping cart that works best for midsize to large vendors. In contrast to Shopify, Magento is downloadable rather than cloud-based, which means you'll need to find your own hosting. Magento is powerful, scalable, and feature-rich, but it's not for newbies — it's a better choice for established businesses that want full control over their online stores and have the capital to pay for their own hosting, web design, and security.
Comparing Shopify with Magento is difficult, because there are significant differences between the platforms. Where Shopify is a cloud-based, all-inclusive eCommerce solution, Magento is open-source software that lets you build a fully customized website. The bottom line is this: if you're looking for an eCommerce solution that is fully customizable and has strong features, but that takes some skill to implement, consider Magento.
Pros
Free to download
Great feature set
Highly customizable
Highly scalable
Active global user community
Cons
Developer skills needed
Difficult to learn and set up
No customer support (only user community support)
Pricing
Magento is free to download. Sounds pretty remarkable, right? Of course, there's no such thing as a free lunch, so while Magento itself may be free, you'll still need to pay for domain names, web hosting, an SSL certificate for security, payment processing, and any add-on and integrations you may require. And unless you personally have the professional skills necessary, you'll likely have to hire a developer and a theme designer as well.
Considering all this, it's not really possible to make a direct comparison of the costs involved, but if your Magento store is large and complex, you could easily end up spending much more than you would with Shopify.
Features

Magento's platform comes with loads of built-in features, with plenty of others available as extensions and integrations. Due to the fact that Magento is open-source, independent developers are continuously releasing new extensions, so your integration options will always be expanding.
Here is just a sampling of Magento's built-in features:
Multiple websites and stores
Flexible coupons
Multi-tier pricing
Landing pages for categories
Product bundles
Persistent shopping card
Polls
Wish lists

Related products, up-sell and cross-sell

SEO tools

Tax tools
CAPTCHA functionality
Virtual products
Layered/faceted navigation
Product comparison, with history
Multiple images per product

One-page checkout

Built-in reporting features

Bulk import and export

Unlimited product attributes

Guest checkout

Google Analytics integration

Shipping integrations
Assisted shopping
Customer address book with unlimited entries
Order history with status updates
Magento VS Shopify
Magento is better than Shopify if:
You want the most customizable eCommerce platform possible
Your mid- to large-sized business is able to handle Magento's complexity
You want more built-in features than Shopify provides
With Magento and Shopify being so different from each other, direct comparisons are a bit difficult. Shopify is an all-in-one cloud-based eCommerce platform while Magento is open-source downloadable software that doesn't come with hosting, security, payment processing, etc.
The bottom line is that Magento's nearly infinite customizability makes it an ideal solution for mid- to large-sized businesses with the capacity to deal with the complexities of setting up and maintaining a Magento online store and the resources to afford developers and designers. Such businesses may want to go with Magento over Shopify. For less well-resourced businesses and startups that place a higher priority on ease of use and simplicity, there's no question that Shopify is the way to go.
Read our complete Shopify VS Magento comparison for more details.
3. Shift4Shop (formerly 3dcart)
Shift4Shop


---
Best cloud-based option with stronger features than Shopify.
The eCommerce platform known as 3dcart has undergone some changes following its purchase and rebranding as Shift4Shop. The good news is that it's still a solid shopping cart option that's definitely worth looking into and evaluating for your online store. Shift4Shop even offers a fee-free subscription, fully loaded with advanced features, for those willing to use the platform's in-house payment processor.
Shift4Shop remains a much smaller outfit than Shopify, but it stands out because of its abundance of strong features — both built-in and available as separate integrations. Shift4Shop is an eCommerce platform that is definitely worth your consideration.
Pros
Generous free plan
No transaction fees
Flexible, robust features
Highly scalable
Cons
Reputation concerns with in-house payment gateway
Inconsistent customer support
Revenue limits
Pricing
Shift4Shop offers five subscription levels, with pricing currently ranging from $0/month to $229/month, though your rate may vary based on whether you choose to pay month-to-month or annually.
Shift4Shop does not charge a per-transaction fee in any of its plans. For this, we applaud Shift4Shop and cast a side-eye at Shopify!
Features
Shift4Shop includes more built-in features than does Shopify, thus reducing the need to make costly integration purchases. However, if you do need additional functionality, Shift4Shop does offer an app store with hundreds of integrations, though the total number is less than what Shopify offers.
Here are just some of the many built-in features sported by Shift4Shop:
Unlimited products, variants, and categories
User accounts with permissions
Secure hosting
Mobile-ready themes
Homepage carousel slider
Product images with zoom
Content management system
Product Q&A
Single-page checkout
Persistent carts
Digital downloads
Product reviews
Gift wrapping module
Upsell and cross-sell features
Pre-orders
SEO tools
Wish lists
Gift certificates
Coupons and discounts
Store credits
Newsletters
Reward/loyalty program
Waiting list and back-in-stock alerts
Multi-channel selling
Dropshipping
3dcart VS Shopify
Shift4Shop is better than Shopify if:
You want more out-of-the-box features
You don't want to pay transaction fees
You are willing to use Shift4Shop's in-house payment gateway
Shift4shop and Shopify are pretty similar in terms of the structure and pricing of their offerings, with the exception Shift4Shop's free option. Both shopping carts are appealing to and will work well for similar kinds of businesses. What we can say is that Shopify is a bit easier to use and generally has more attractive/modern website templates, while Shift4Shop comes with more features out-of-the-box, thus making it less likely you'll need to buy add-ons.
Essentially, though there are differences between the two, it comes down to personal preference, as both platforms are superb for businesses of all sizes. Read our Shopify VS Shift4Shop (formerly 3dcart) comparison for more information.
4. PinnacleCart
PinnacleCart


---
Best eCommerce software with multiple hosting options.
PinnacleCart is a SaaS eCommerce platform that comes fully loaded with features and still boasts incredible usability while costing only slightly more than Shopify.
One nice aspect of PinnacleCart is that you can get your own all-in-one eCommerce website with included hosting or you can use the platform while taking it to another web host. Additionally, you can purchase a licensed copy of the software to use on your own server.
Pros
Great feature set
Hosting available or use your own server
Scalable
Excellent UI design
Cons
Limited customer support
Moderate learning curve
No POS integration
Pricing
PinnacleCart offers three subscription plans. Most users will opt for the $79.95/month plan or the $199.95/month plan. For enterprise-level businesses, PinnacleCart offers an Enterprise plan, for which you'll have to negotiate custom pricing with the company.
Pricing is based on traffic and storage. You'll be moved up the subscription ladder as your eCommerce site garners more traffic.
If you want to purchase a licensed copy of PinnacleCart to use on your own server, it'll cost you. PinnacleCart does not currently disclose the price of this, but in the past, the company charged $1,495 per domain.
Unlike Shopify, PinnacleCart doesn't charge any transaction fees. Woohoo!
Features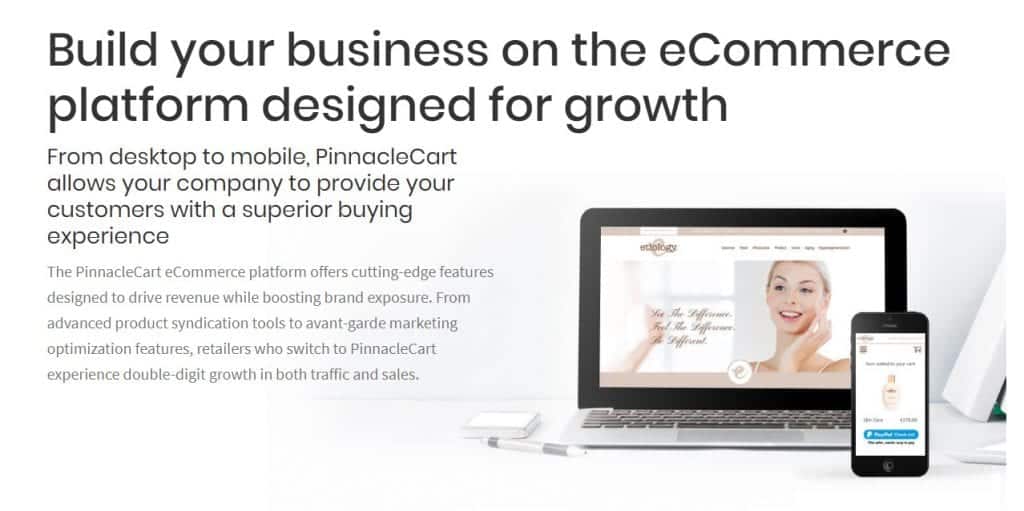 PinnacleCart has an extensive list of built-in features — far more than Shopify. Let's run down the list:
Product image zoom

Unlimited product images
product reviews
Recommended products
Quantity discount feature
Filtered search
Inventory tracking
Out-of-stock notifications
Special fields for different marketplaces
Global attributes
Physical, digital, and service-type products
Omni-channel selling
reCaptcha
Language features
Multi-currency
Social sharing
Gift messaging
One-page checkout
Sell on existing websites
Extensive SEO tools
One thing about PinnacleCart is that while it does offer an app center with integrations, its offerings are much less extensive than Shopify's. Of course, with PinnacleCart having more built-in features than Shopify, you may not need to add much.
PinnacleCart VS Shopify
PinnacleCart is better than Shopify if:
You don't want to pay transaction fees
You want more out-of-the-box features
You want to pay PinnacleCart to build an eCommerce website for you
Pinnacle Cart offers notably more features than Shopify out-of-the-box. For example, you can enable one-page checkout and list unlimited product attributes. These features are available at all price points.
If you like the idea of using a cloud-based SaaS platform for online eCommerce but don't want to pay an extra per-transaction fee for using the platform, you might prefer PinnacleCart to Shopify. However, it's easier to build your site and edit your template with Shopify. With PinnacleCart, you may need to hire a designer or pay PinnacleCart to build a custom site for you.
5. Ecwid
Ecwid


---
Best free Shopify alternative.
Already have a website set up? Want to sell a few items on your blog? Ecwid is an inexpensive alternative to Shopify that may help you create the eCommerce site you need.
Ecwid is an eCommerce widget that easily incorporates into almost any website. Just add your products to your admin panel and copy-paste a few lines of code into your website. Within minutes, you'll have a store set up!
Even better, if you're looking to sell 10 items or fewer, you can use Ecwid totally free of charge. If your inventory is larger, you can choose from three affordably priced plans.
Pros
Inexpensive
Free plan available
Easy to use
Add a shop to your existing website
Well-suited for startups on a budget
Cons
Not suited for large businesses
Basic design tools
Only one free template available
Pricing
You can use Ecwid for free, which is truly remarkable for a cloud-based all-in-one eCommerce platform. Of course, you'll only be able to sell up to 10 items. Ecwid also offers three affordably priced paid plans ranging from $15/month to $99/month. You can get a discount if you pay annually as opposed to monthly. What's more, you'll pay no transaction fees — not even with the free plan!
Features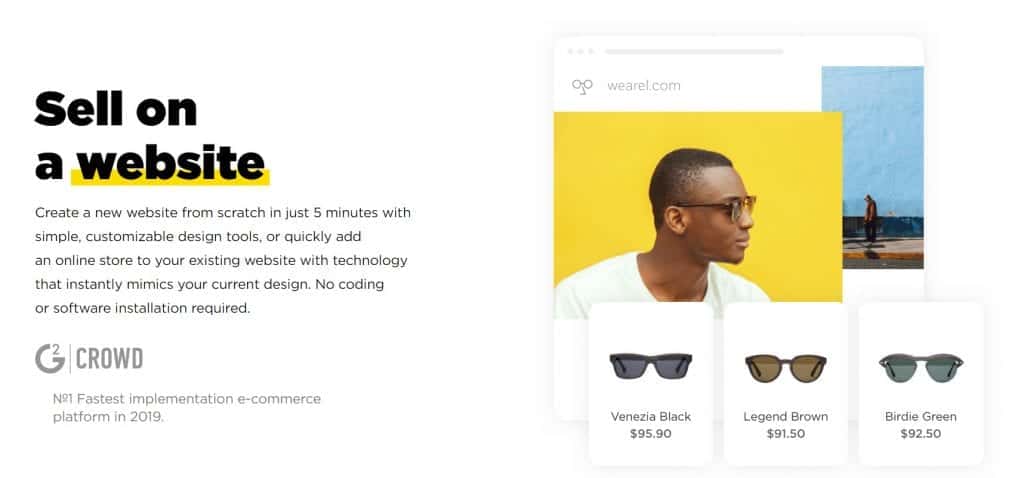 Ecwid comes with a generous number of robust features for such an easy, inexpensive shopping cart. Let's take a look:
Unlimited bandwidth
Automatic updates
Sell digital goods
Real-time shipping rates
Sell across multiple websites
Social media and marketplace integrations
In-person selling
Create a self-branded app for your store
Inventory/order management
Abandoned cart recovery
Mobile store management app
Analytics and reporting
SEO tools
Real-time shipping rates
Automatic tax calculations
Guest checkout
Ecwid VS Shopify
Ecwid is better than Shopify if:
You want a less expensive or even free alternative to Shopify
You don't want to pay transaction fees
You want a small online shop and don't mind Ecwid's product limits
Ecwid is great for sellers who already have an online presence. With Ecwid, you can easily add a store to your website at a relatively low cost. Ecwid charges no transaction fees and has a fully-functional free plan for merchants who want to sell 10 products or fewer.
Bigger sellers will want to go with Shopify instead, however. Ecwid places limits on the number of products you can sell under all but its most expensive ($99/month) plan, while Shopify lets you sell an unlimited number of products at all levels.
6. WooCommerce
WooCommerce


---
Best Shopify alternative for eCommerce sites with blogs.
Want to start selling on your WordPress website? WooCommerce is a free open-source WordPress shopping cart plugin that is free to install and use with any WordPress account. WooCommerce integrates with a number of payment gateways and doesn't charge any additional card transaction fees.
You can download numerous extensions and add-ons to extend WooCommerce's basic functionality, though most of these are not free. You will also have to pay for your own WordPress hosting.
Pros
Both WooCommerce & WordPress.org are free
Very customizable
Many integrations available
Scalable
Cons
Limited customer support
Steep learning curve
Add-ons often necessary
Pricing
WooCommerce is free to download and install, as is the WordPress.org software. Of course, you'll still need to pay for hosting, a domain, an SSL certificate if your host doesn't include it, and paid add-ons or themes you use. Don't forget about any web development and site maintenance you may require, assuming you're not handling that yourself.
Features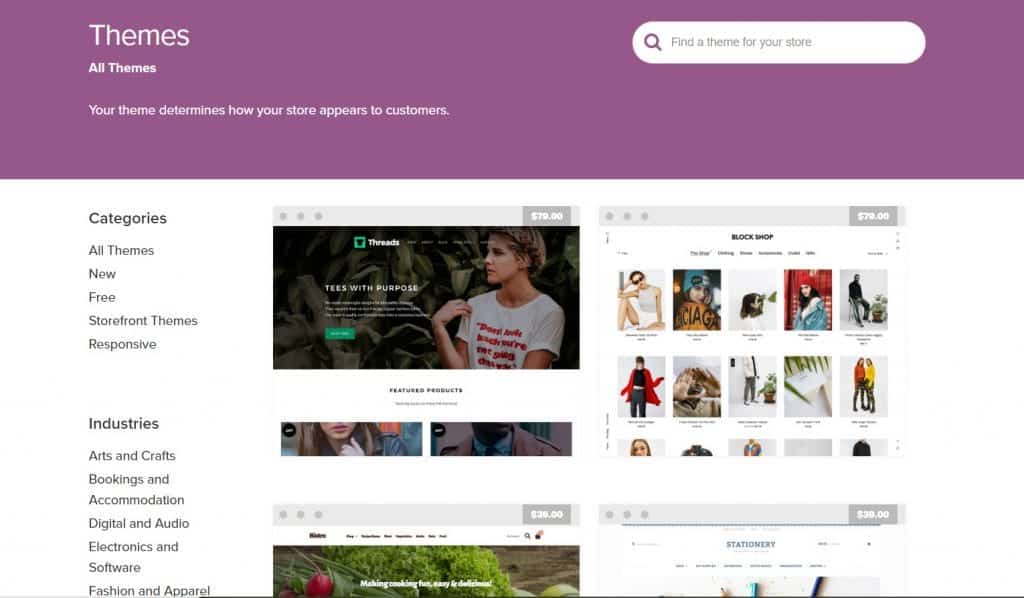 Here are some of the features included for free with WooCommerce:
No monthly service charge
Seamless WordPress integration
Mobile-friendly design
Developer-friendly
Sell physical and digital products
Inventory management
Shipping options
SEO
Checkout options
Coupons and discounts
Enable product reviews
Analytics
Geo-location support
If you're looking for additional features, you'll probably have to purchase add-ons.
WooCommerce VS Shopify
WooCommerce is better than Shopify if:
You don't want to pay transaction fees
You already use and like WordPress
You want the flexibility an open-source platform provides
For businesses with WordPress websites, WooCommerce offers the freedom and flexibility of an open-source solution. It also allows you to keep your data independent of any third-party software platform. Of course, this means using WooCommerce involves much more complexity than using Shopify.
With a WooCommerce WordPress site, in order to get all the features Shopify offers, you will likely have to subscribe to various plugins that bill you monthly. However, with WooCommerce, any add-on features you need are available as one-time purchases or for free, which will save you money in the long run.
Looking for a more detailed comparison? Check out our WooCommerce VS Shopify comparison to see which is better.
7. Zoey Commerce
Zoey Commerce


---
Best Shopify alternative for B2B and wholesale.
Zoey, often referred to as Zoey Commerce, is a cloud-based platform with a particular focus on B2B/wholesale selling.
Zoey matches Shopify in usability, and at the same time provides comprehensive functionality comparable to an open-source shopping cart. It's one of our favorite solutions. Unfortunately, in order to access that top-notch software, you'll have to spend a bit more than you would with Shopify.
Pros
Advanced features
B2B/wholesale features
Attractive templates
Well-designed UI
Superb design tools
Cons
Expensive
Not ideal for direct-to-consumer sales
Limited customer support
Pricing
In the past, Zoey has offered three subscription plans, ranging from $299/month to $699/month — that's significantly more expensive than Shopify's subscription plans. However, the company now makes would-be users contact Zoey for a price quote that's based on the number of users and customer accounts needed.
One thing that hasn't changed: Zoey does not make users pay a transaction fee per sale.
Features

Zoey comes with a very expansive feature set, particularly for B2B companies. Here's some of what you'll get:
Drag-and-drop theme editor
Abandoned cart reporting
Faceted search
Pricing segmentation
Built-in blog
Real-time reports
Real-time shipping rates
Inventory management
Omnichannel rules
International sales tools
Advanced SEO tools
Google Analytics
Net terms and credit limits
Vendor accounts
Tiered pricing
Restricted access
Restrict site access
Generate quotes
Table view for products
Advanced quick ordering
Custom shipping & payments by customer group
Zoey vs Shopify
Zoey is better than Shopify if:
You don't want to pay transaction fees
You want more built-in functionality than Shopify offers
You want a platform focused on B2B/wholesale businesses
Like many other eCommerce Shopify alternatives, Zoey does not charge transaction fees.
More important, Zoey offers much greater functionality than Shopify — and it does so without sacrificing usability. Zoey comes with advanced features like faceted (filtered) search and restricted customer access for B2B selling.
Zoey even competes with Shopify when it comes to site design. Zoey offers a drag-and-drop editor that lets you alter any and every aspect of your storefront. Needless to say, we are impressed. If you have the budget, take a look at Zoey.
Get Started With Zoey Commerce
8. PrestaShop
PrestaShop


---
Best Shopify alternative for international selling.
Launched in Paris, PrestaShop is an internationally-focused eCommerce platform. The company offers a free open-source downloadable package, much like Magento. The company once offered a cloud-based package as well (PrestaShop Ready), but it is not being offered at this time.
Implementing PrestaShop as an eCommerce solution requires technical knowledge, so you'll likely have to hire a developer to assist you.
Pros
Free to download
Highly customizable
Many integrations
Excellent support materials
Strong user community
Cons
Expensive customer support
Developer skills required
Pricing
PrestaShop is free to download and use to run your store. However, you'll need to spend some money to make a functional shop, including paying for hosting, domains, and any feature add-ons you may need. You may also find hiring web developers and designers to be necessary.
PrestaShop also offers over 2,200 mobile responsive website templates, priced between $75 and $740 each.
Features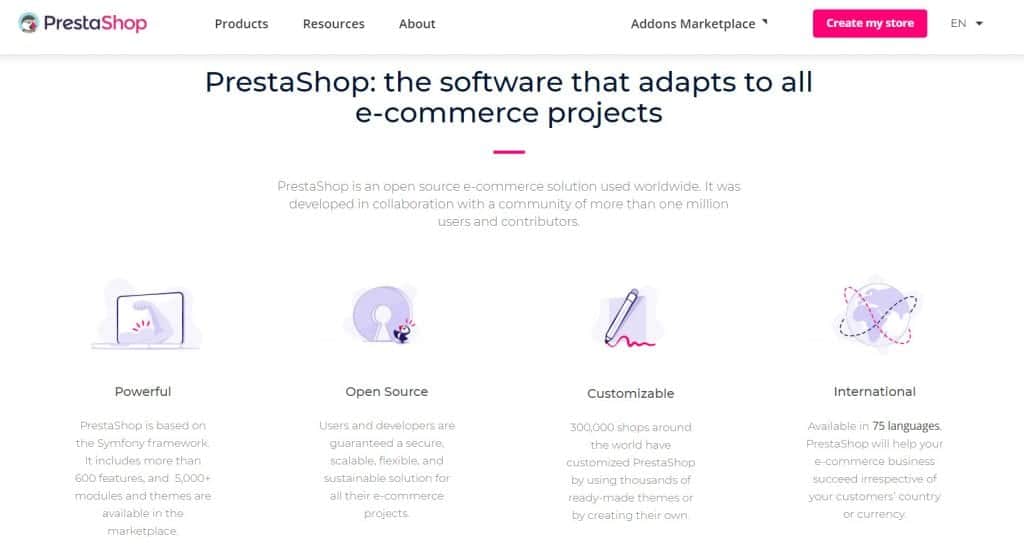 PrestaShop comes loaded with plenty of solid eCommerce features:
Sell internationally

Unlimited listings

Digital products

Multi-channel selling

Bulk import/export

One-page checkout

Gift-wrapping

Coupons and discounts

Inventory features

SEO features

Estimated shipping

Automated emails

Developer tools

Abandoned cart notifications
PrestaShop also offers almost 4,000 integrations in its add-on marketplace. So you're highly unlikely to be unable to find the features you need.
PrestaShop VS Shopify
PrestaShop is better than Shopify if:
You don't want to pay transaction fees
You want an internationally-focused eCommerce package
Your business has the capabilities to capitalize on PrestaShop's complexity
PrestaShop is definitely more difficult to implement and to use than Shopify, so factor that into your decision-making. However, for a company that has the resources, PrestaShop is a supremely customizable shopping cart solution with an expansive feature set, an enormous and growing add-on marketplace, a huge collection of templates, and a focus on international sales.
Looking For One Of These Shopify Competitors?
The above just offers a sampling of the best alternatives to Shopify. You'll find many other contenders out there competing for your business.
BigCartel
One popular option is BigCartel, a cloud-based platform that is inexpensive (like Ecwid, it offers a free plan), very easy to use, and is well-suited to startups. However, as the feature set is relatively limited, and the platform isn't very scalable we decided to leave it off our list. BigCartel could be an okay option for certain smaller sellers, but it is not as robust as some of the other options on this list.
Selz
Selz is a simple, easy-to-use eCommerce option with a free plan. However, sometimes software is too simple, and that's the case here. Selz may work for smaller merchants, especially for artists, writers, musicians, and all kinds of startups. However, its limited functionality and potential expensive transaction fees are probably not worth it for many online sellers.
Squarespace
If you were expecting to see the popular website builder Squarespace on this list, you probably aren't alone. Squarespace isn't on this list because it's technically a website builder, not a shopping cart. However, Squarespace does have some eCommerce features you can add to your website.
Squarespace is a good, affordable option for small business owners who want an attractive website to market their company and sell their products. Read our complete Shopify VS Squarespace comparison to see if Squarespace is better than Shopify for your business's needs.
Shopify Alternatives FAQs
Choosing The Shopify Alternative That's Best For You
Is Shopify the best option for you, or are there Shopify alternatives out there that could meet your business's needs better? That's a question only you can answer.
The key takeaway from this comparison is that while Shopify is an awesome SaaS shopping cart, it certainly isn't the only fish in the sea. Anyone looking to create an online store should evaluate several Shopify competitors before choosing the one that ticks all the boxes for them. Fortunately, many of these shopping carts offer a free trial, allowing you to test a number of platforms before you sign up for your top choice.
Want even more eCommerce platforms to choose from? Start by taking a look at our shopping cart flowchart to see which platforms might be right for your business.
In Summary: The 8 Best Shopify Alternatives