Which Website Builders Have The Best Templates?
Expert Analyst & Reviewer

UPDATED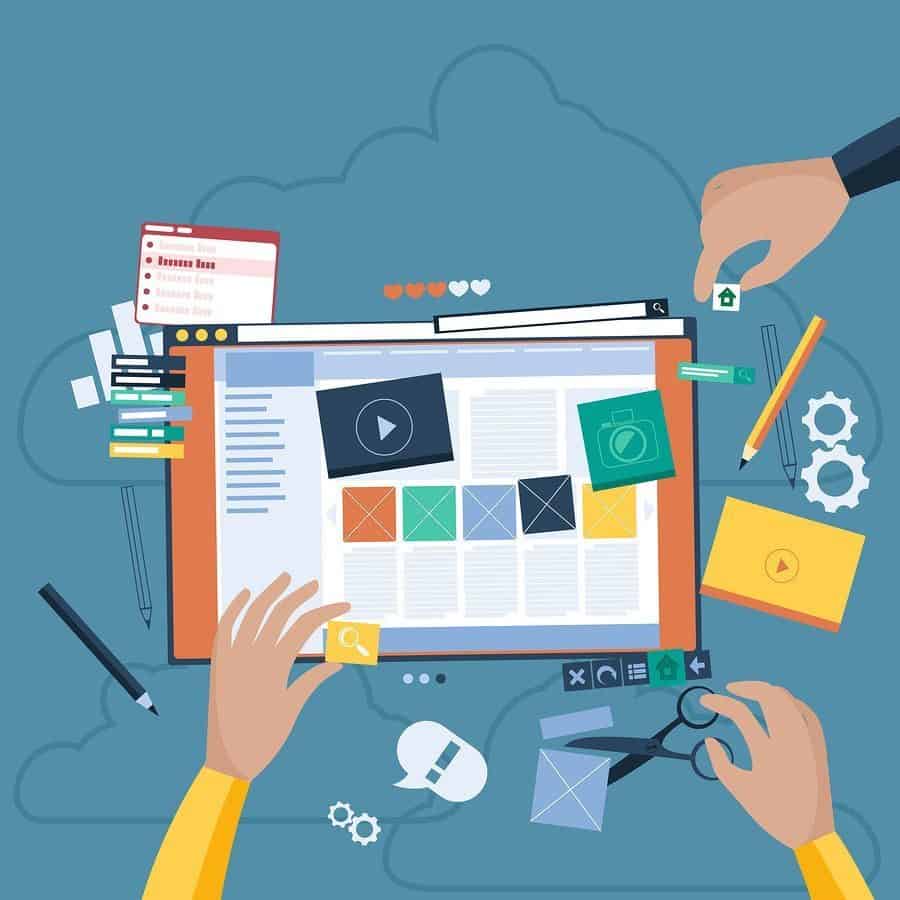 Perhaps you consider yourself a bit of a DIY wizard. Eschewing safety nets and training wheels, you display the telltale tendency of the go-getter to fetishize a stringent conception of self-reliance. You eat Grape Nuts straight out of the package. You keep getting tickets for not wearing your seat belt. You only play video games at the highest difficulty setting. When your car breaks down, you try to fix it yourself. When your appendix bursts, you try to fix it yourself. You're spunky. You like your oatmeal lumpy.
Perhaps you're building a website and are inclined to tackle this pursuit with the same approach, because this is a challenge, and these colors don't run. You skip past the templates presented to you after you sign up with a website builder, because templates are a crutch for the weak of spirit, and probably part of a nefarious big government conspiracy to promote template dependence, high tax rates, and vaccinations. Give me a blank template or give me death!
For most people, however, this approach will be unnecessary and counter-productive. Most of you, statistically-speaking, aren't web designers. Speaking more broadly, design talent is simply not widely distributed. Remember what most personal websites looked like before the advent of templates? You had to consider yourself lucky if they didn't either make you gag or cause your computer to crash.
There's no shame in admitting to a lack of aesthetic savoir faire. I can hardly dress myself, much less create a website from scratch that doesn't look ghastly. That's why template quality and selection is such an important factor when choosing a website builder. By providing a solid foundation for your online efforts – be they creative or business-related – a well-designed template leaves you free to concentrate on your ideas and your content. These areas are likely to be your strengths anyway, so it only makes sense that you should focus on them.
Which website builders offer up the best templates to help you present your hopes and dreams in the most appealing way possible? Take my hand and I will show you the way.
Topping the list of the finest templates in the website builder industry is Squarespace (see our review). Squarespace is the website builder of choice for quite a few companies (particularly those of the "creative class" bent), and with their template selection, it's easy to see why.
Check out some of these slick Squarespace templates: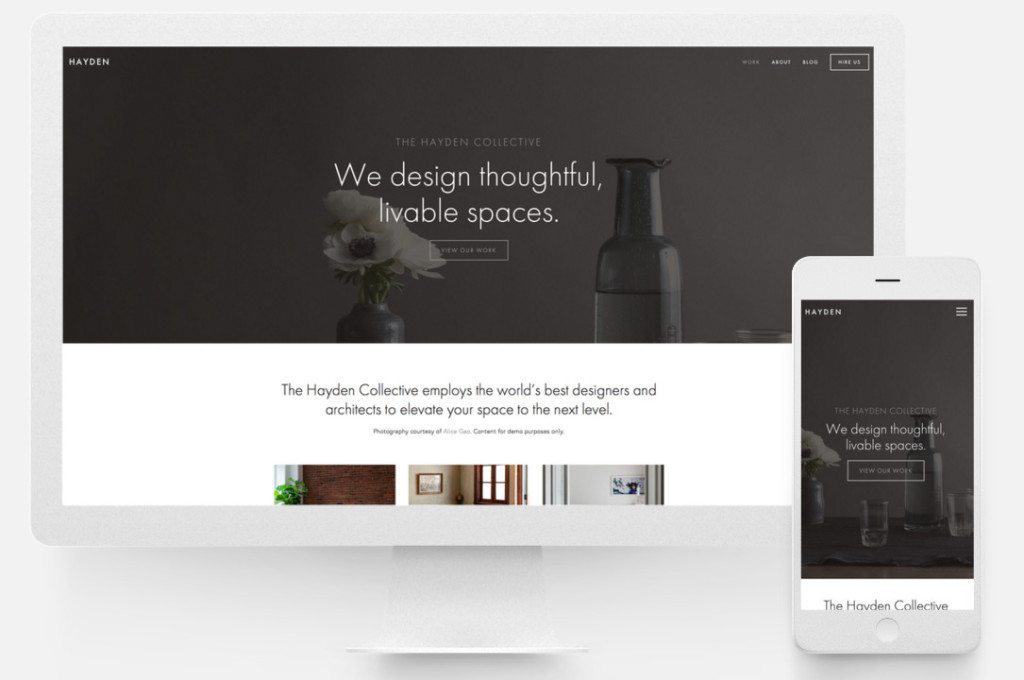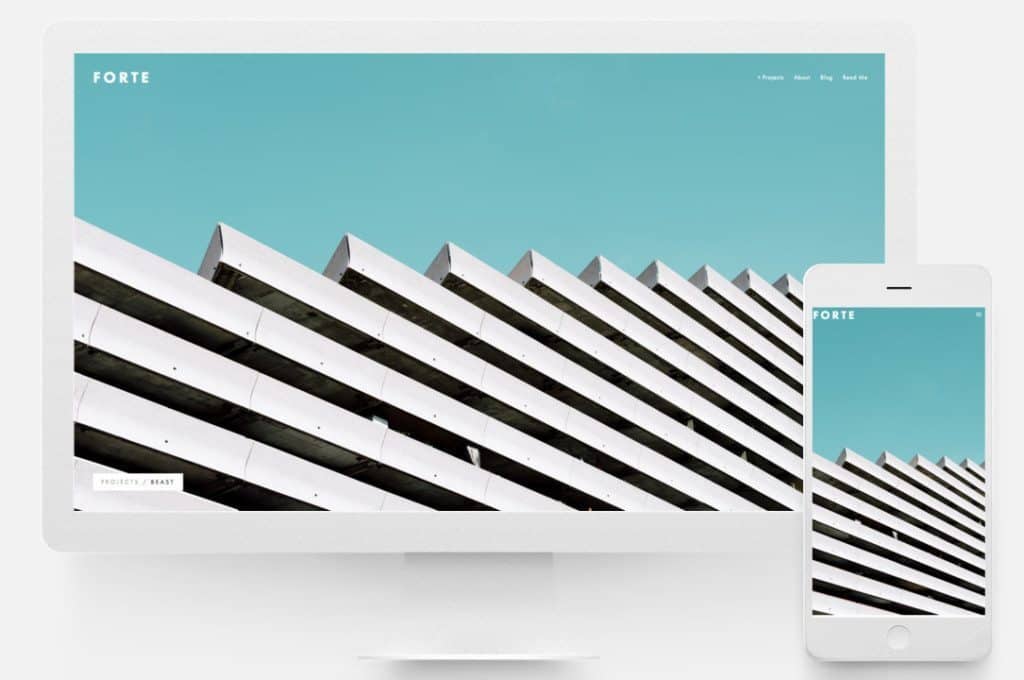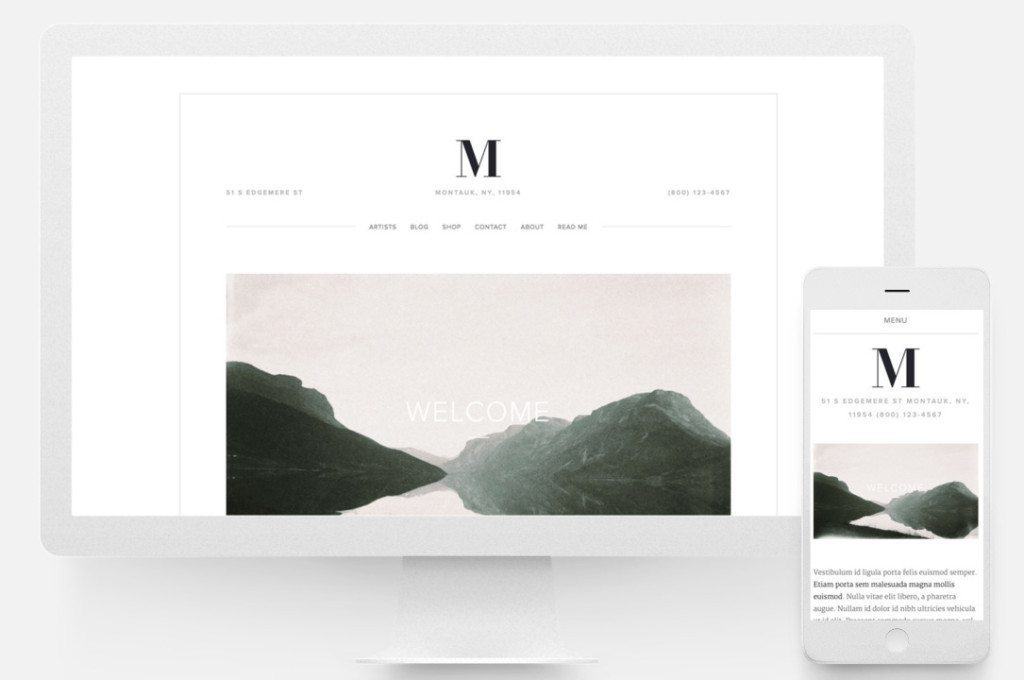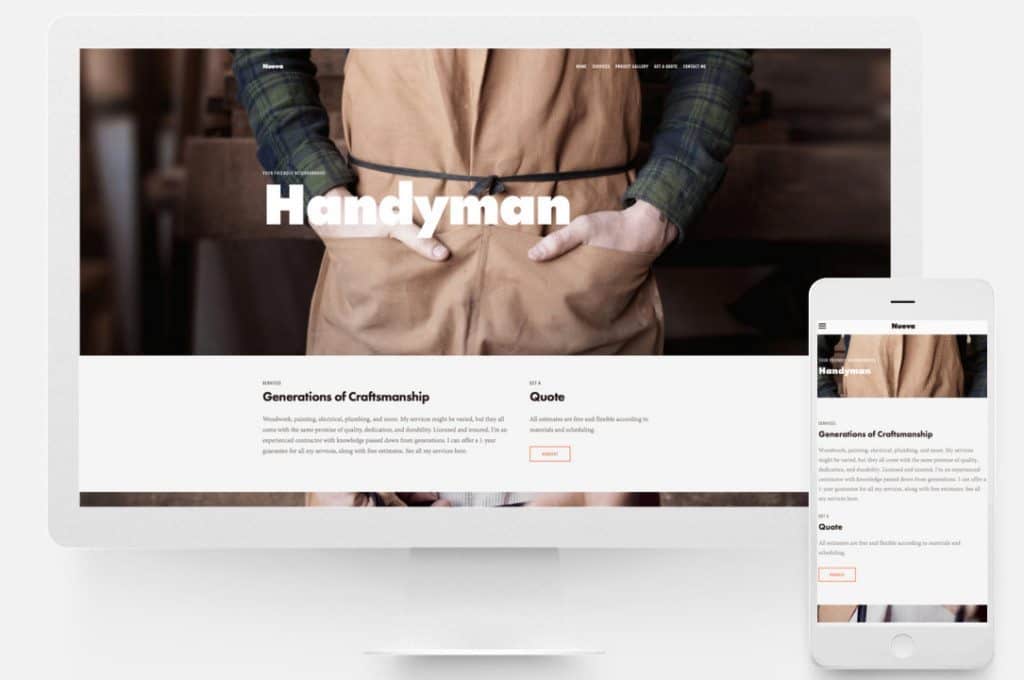 As you can see, Squarespace's templates are all mobile responsive, and will display beautifully on whatever device one uses to view them.
Squarespace's website plans give you 41 templates to choose from, divided into the following categories:
Businesses
Portfolios
Blogs
Musicians
Restaurants
Weddings
Personal
The only critique I could make of Squarespace's templates is that there aren't more of them! Thankfully, the company has been adding more as time goes on. Read my Squarespace review to learn more about this top-rated website builder.
Let's move on to another website builder with outstanding templates.
Wix's templates are noteworthy for two reasons: the first is that they look outstanding, and the second is that there are so many of them available! Wix (see our review) gives you 283 – yes, 283 – templates to choose from. Template-wise, Wix is an embarrassment of riches. Here are but a few examples.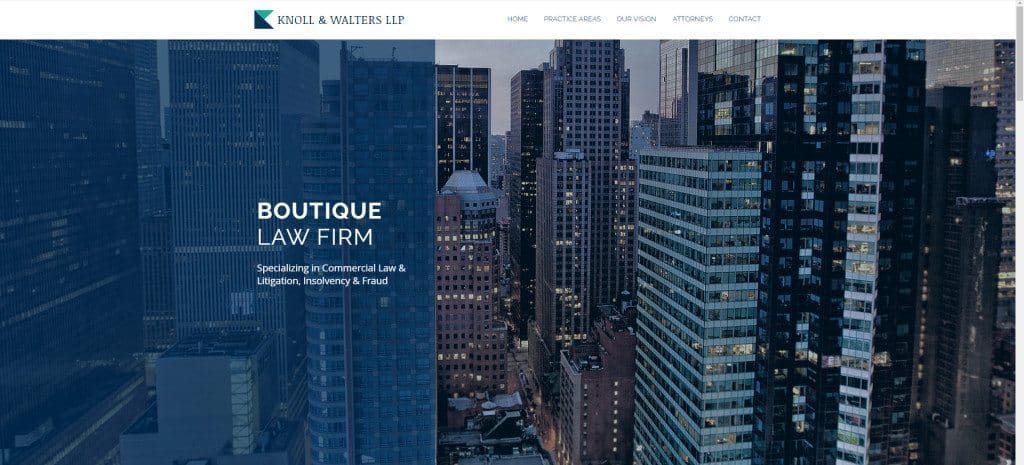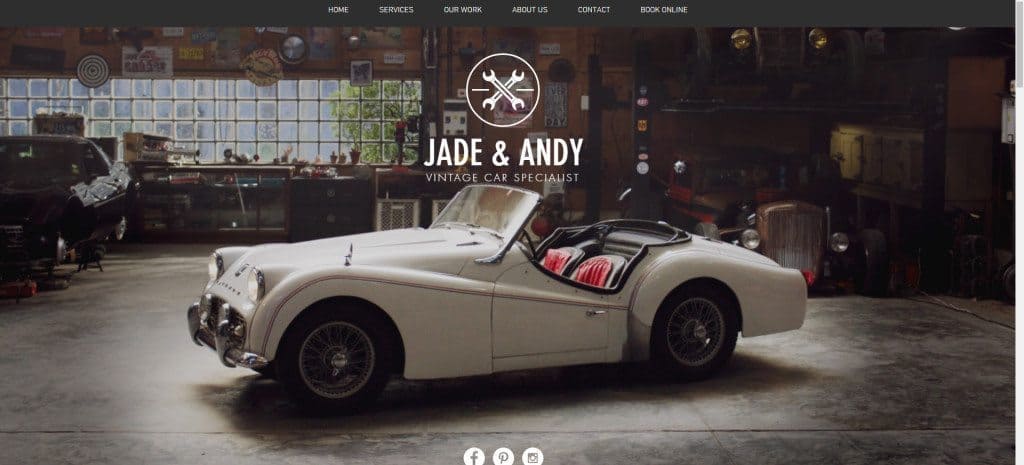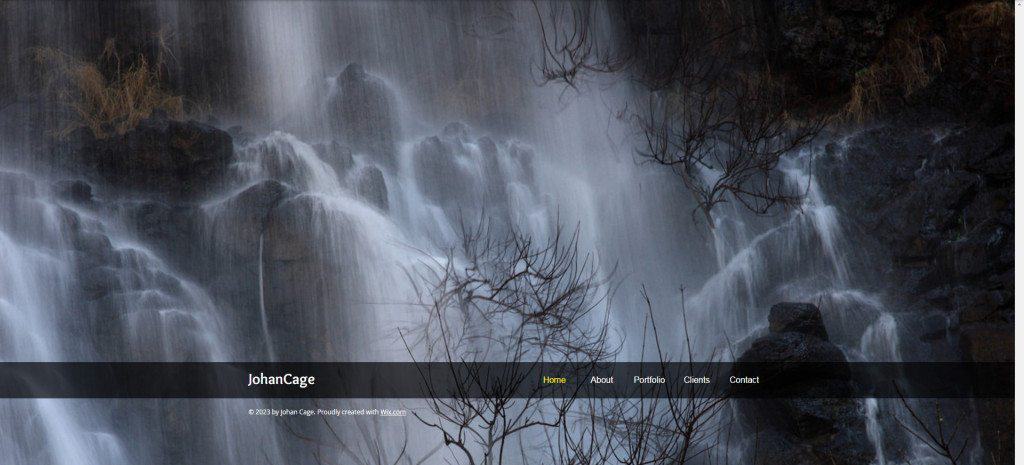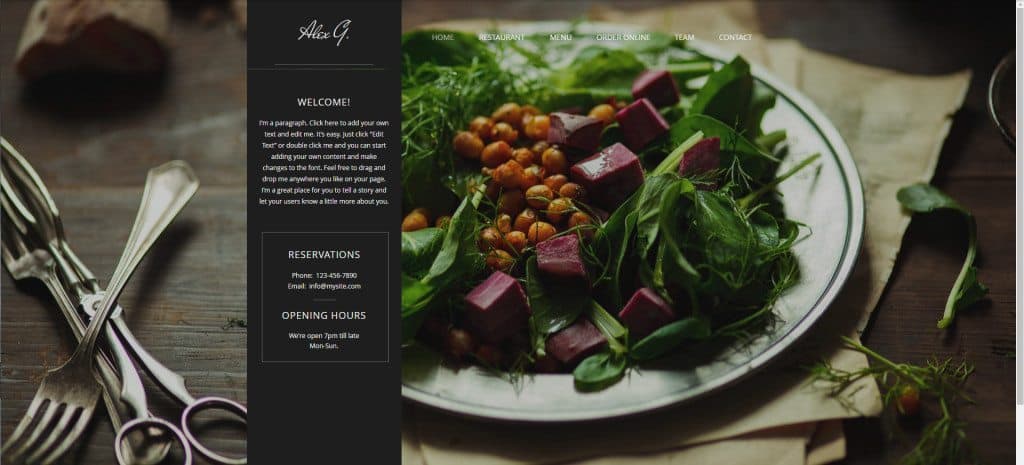 Wix divides its templates into the following categories:
Business
Online Store
Photography
Music
Design
Restaurants & Food
Accommodation
Events
Portfolio & CV
Blog
Health & Wellness
Fashion & Beauty
Community & Education
Creative Arts
Landing Pages
Each category is further divided into several subcategories, so you shouldn't have much trouble finding a template amongst Wix's vast selection that suits your particular needs.
The only point on which one could criticize Wix's templates is that they aren't fully mobile responsive. When you create your Wix website, a separate site (one that retains all the style options of your desktop site) will be created for viewing on mobile devices. Your mobile site will likely look great, but it's not always seamless – some customers have reported having issues with getting their Wix site to look right on tablets, for example.
Read my Wix review to learn more about this company's hugely popular website builder.
Who's up next in the Template Hall Of Fame, you ask?
DudaOne (see our review) is one of my favorite website builders for several reasons. The first and most important reason is that the creators named their company Duda as an homage to The Dude from The Big Lebowski. The second is that they let you set up a website, complete with an online store, for free (I plead guilty to liking free things). The third reason: their stylish, mobile responsive templates. Here are some examples of DudaOne's attractive templates: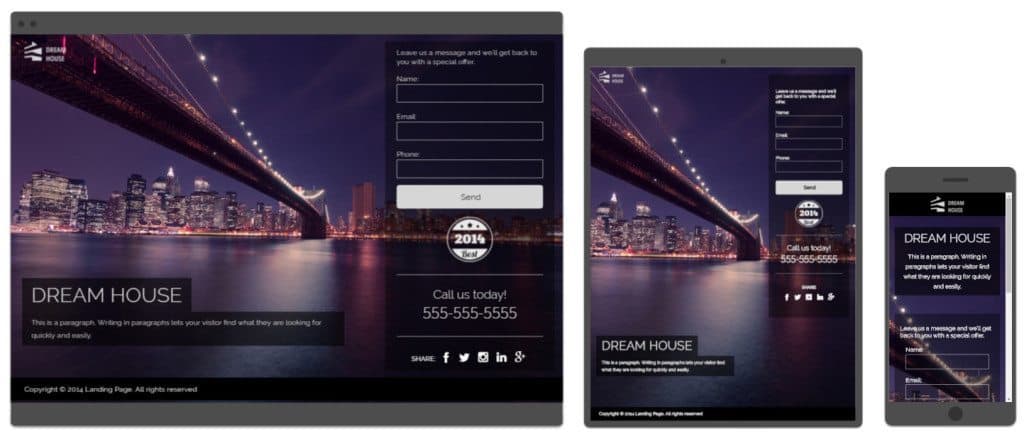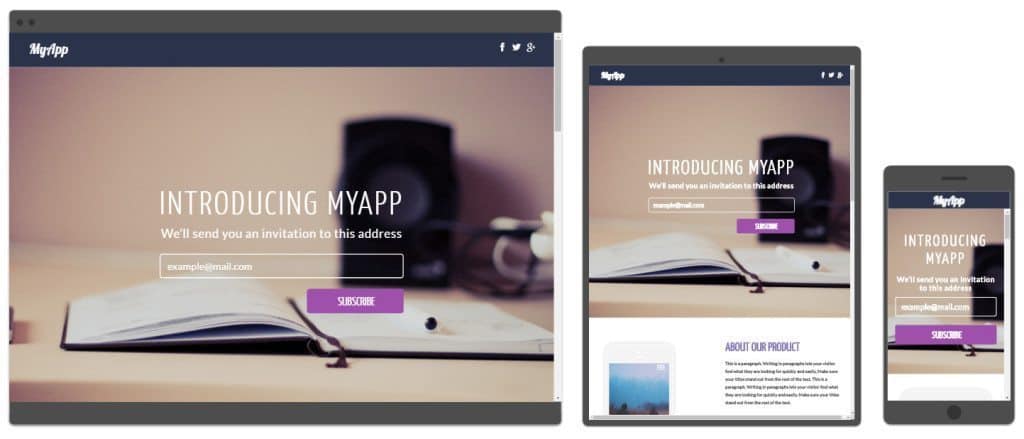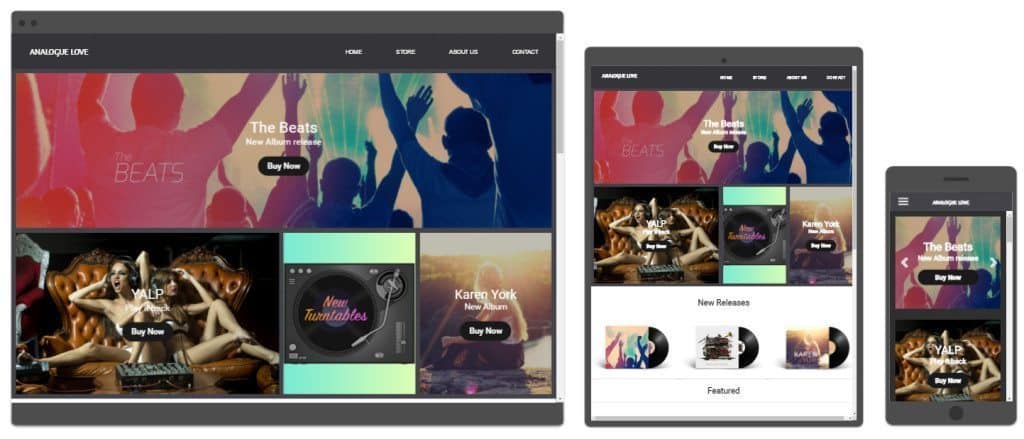 DudaOne's 70 templates are categorized as follows:
Popular
Business
Restaurant
Portfolio
One Pager
Store
Blog
Blank
Check out my DudaOne review and get the full story on why DudaOne abides.
Here's another website builder whose templates make them worthy of a spot on my list.
Weebly (see our review) is an intuitive, contemporary website builder with a great collection of templates. It's fully mobile responsive, and even provides an app with which you can edit your site from a mobile device, which I love. It's a site builder that feels well-positioned to take on the future.
Here are some examples that demonstrate the sort of templates Weebly brings to the table: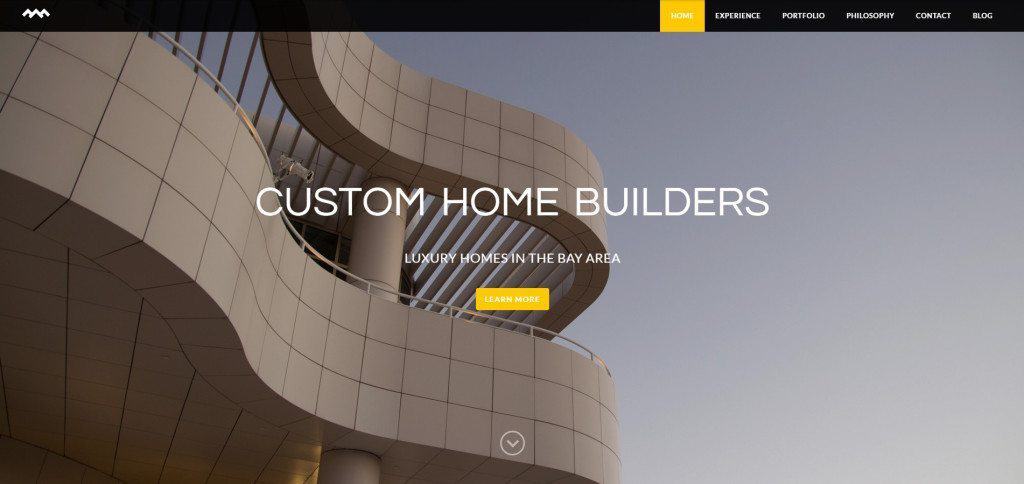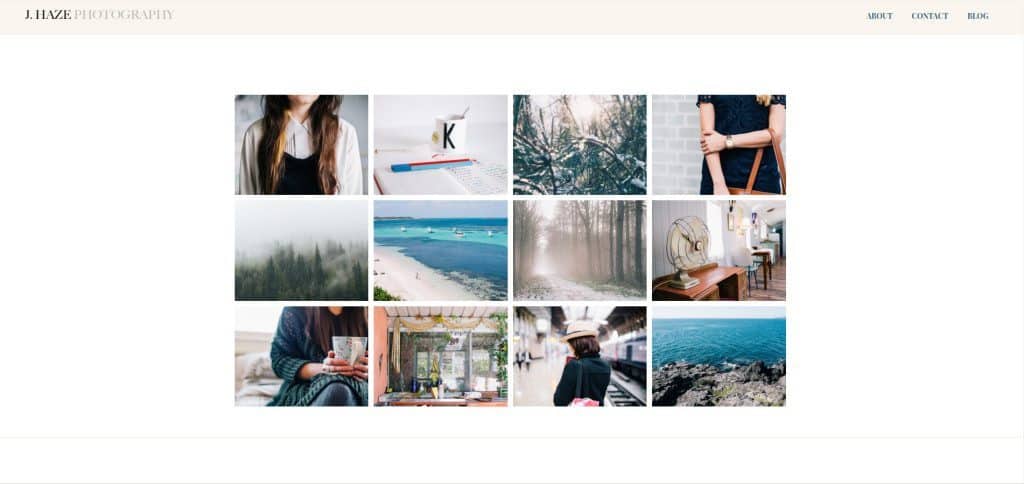 Weebly breaks down its 60 templates into the following categories:
Featured
Business
Online Store
Personal
Events
Blog
Portfolio
Read my Weebly review to see how well Weebly stacks up against the field.
Conclusion
Notwithstanding all the other factors that go into making a website functional and appealing, the aesthetics will be the first thing your site visitors will notice, and thus will inevitably leave an impression in the minds of your would-be clientele. You'll want your site to look professional, inviting, and perhaps even fun. If you haven't had extensive web design training, you'll be largely reliant on the quality of the templates provided by your website builder. The right template will induce your visitors to view your digital efforts the way you'd like them to be viewed. To that end, Squarespace's templates are widely acknowledged as being the class of the industry. Wix, DudaOne and Weebly are also strong options in this regard. What's more (for those of you with tight budgets), unlike Squarespace, these three all offer free subscriptions.
Good templates are your friend. Don't be ashamed to take advantage of them. Save your hard work for the book, not the cover.