Wix VS Squarespace
Editor in Chief

UPDATED
Having a strong online presence is essential these days, whether you're trying to run a business, promote your brand, or simply provide information to the community. Unfortunately, most people lack the skill to develop a website themselves and don't want to drop thousands of dollars on a professional web designer. For many small business owners and bloggers, the best solution is to use an online website builder (you can read about the pros and cons of website building software here). Recently, software developers have begun to make tools that can help even the most tech-phobic users design effective websites. Using the pre-made templates, widgets, and simple drag-and-drop editors now provided by programs like Wix or Squarespace, virtually anyone can build a compelling website.
Wix (see our review) is one of the leading free website builders available today. The company was founded in 2006 by Avishai Abrahami, Giora Kaplan, and Nadav Abrahami, who were frustrated by the difficulty of designing a new website for their start-up. Fed up with traditional design tools, the three decided to create new software that would allow them – and anyone else – to build custom websites with relative ease.
Though best known for its sleek, user-friendly editor, Wix is also celebrated for offering a wide range of add-ons and integrations. Wix currently powers 90 million websites in 190 countries, with 45,000 new sites being created on a daily basis. The company has expanded a great deal over the last decade and now has offices in Tel Aviv, New York, and several other locations around the world.
Wix isn't the only successful online web builder around, however, and one of its fiercest competitors is Squarespace. Conceived in 2004 by Anthony Casalena (who was a student at the time), Squarespace was initially run out of a university dorm. Despite its humble beginning, Squarespace has gone on to become one of the most popular website builders on the market, and now has offices in New York, Portland, and Dublin.
Squarespace (see our review) is an undeniable powerhouse in the CMS and website building industries. The software has been almost universally acclaimed by critics and customers alike for emphasizing aesthetic appeal and fostering a style-oriented approach to drag-and-drop web design. Millions of people worldwide have used Squarespace to custom-build their websites, including well-known corporations like Sony, Target, and HBO.
Direct comparisons of the scale of the two companies are difficult, as Squarespace doesn't release their subscriber numbers, though there is one measure that offers us a comparative glimpse: Wix employs 1200 people while Squarespace employs 580.
Clearly, Wix and Squarespace are both reputable and effective website builders, but each has a distinct focus and its own set of flaws and highlights. So how can you tell which one is best for you and your unique situation? Let's compare some key features and find out.
Web-Hosted or Licensed:
Wix and Squarespace are both web-hosted.
Hardware and Software Requirements:
Wix and Squarespace require internet access to function and support most modern browsers. Their respective mobile editing apps require either an Apple or an Android mobile device.
Pricing:
Winner: Tie
Ostensibly, Wix is free to use for anyone, anywhere. But…while I appreciate the company's gesture of goodwill in offering no-cost services, I think we all know there's no such thing as a free lunch. If you don't want Wix ads and a Wix domain or require advanced features, you must upgrade to one of the four available paid plans. The most basic plan starts at $9.08/month. It doesn't differ too much from the free option, but you do get to connect your existing domain (should you have one), plus 1 GB bandwidth, 500 MB storage, Google Analytics, and access to the Menu Builder and other features of Wix Restaurants. The next plan, at $12.08/month, offers a bit more storage and bandwidth while removing the Wix ads and giving you your own domain, free for one year. $19.92/month gets you the Unlimited plan, which includes additional eCommerce features, along with the Site Booster app for advanced SEO. If you're willing to go whole-hog, you can pay $75.25/month for the most expensive VIP plan, which offers 24/7 phone support, 20 email campaigns a month, unlimited bandwidth, and 20 GB storage.
Should you decide to start accepting payments in your online store, you'll need one of the three Wix eCommerce Premium plans. At $16.17, $24.92, and $34.92/month respectively, these plans give you $300 worth of ad vouchers, two premium apps (worth $108), and an escalating level of professional support.
Odd pricing aside (c'mon, nine dollars and eight cents a month?), Wix's paid plans are quite reasonable and relatively inexpensive (aside from the VIP plan), and all plans (even the free one) come with unlimited pages and access to hundreds of templates. By contrast, Squarespace's cheapest plan limits you to 20 pages.
Wix accepts payment via major credit card (Mastercard, Visa, American Express, and Discover). By signing up for a yearly plan, you can save up to 45% off the cost of a regular subscription. Users who cancel within 14 days receive a full refund, no questions asked. Happily, even if you cancel a premium plan after that two-week grace period, your website will not be erased. It simply reverts back to the free version, with Wix ads and a Wix domain. Nothing is taken away or added without your consent; you always have full control over your website.
Squarespace does not have a no-cost option, but it does offer a free 14-day trial, no credit card required. If you need more time to work on your site before committing to a subscription, you can take advantage of a one-time, seven-day extension of your trial. There are four pricing plans, all of which come with 24/7 customer support, unlimited storage and bandwidth, and eCommerce integration. The first two plans are for personal websites, businesses, and small-scale sellers, while the latter two are specifically for larger online stores. For $12/month (all prices based on annual subscriptions) you can get the Personal Plan, which includes 20 pages, galleries, or blogs, along with unlimited storage and bandwidth — this is more generous than Wix's cheapest plan, though more expensive. You'll also be able to sell an unlimited number of products per month and get your own domain (free for one year) and SSL security. The Business Plan is $16/month, and for that, you get unlimited pages, galleries, blogs, and contributors. You'll also get a professional Gmail and G Suite account (free for the first year), $100 in Google AdWords credit, and a lowering of the sales transaction fee from three to two percent. Note that Wix has no transaction fees beyond what the payment processor charges.
Squarespace's two Online Store plans, at $26 and $40/month respectively, give you access to the full spectrum of advanced eCommerce features, label printing via Shipstation, and integrated accounting via Xero. These plans also drop the Squarespace transaction fees.
Squarespace accepts payment via Visa, Mastercard, JCB, Diner's Club, and American Express. You can cancel your plan at any time, but there are no refunds issued for month-to-month plans. Unlike Wix, if you cancel your service, Squarespace will immediately take down your site.
In terms of pricing, there is no clear winner between Wix and Squarespace. Both companies offer reasonably inexpensive, feature-rich plans. Wix has a free option and comes with unlimited pages, but Squarespace is better suited to online retail. The best choice is the one that makes the most sense for your business.
Business Types Supported:
Winner: Wix
Wix provides literally hundreds of different templates, so customers from any industry have an opportunity to find and choose the perfect layout. There are thirteen main template categories:
Business & Services
Music
Entertainment
Online Store
Blog
Hotel and Travel
Restaurant & Hospitality
Photography
Creative Arts
Design
Retail & Fashion
One-Pager
Personal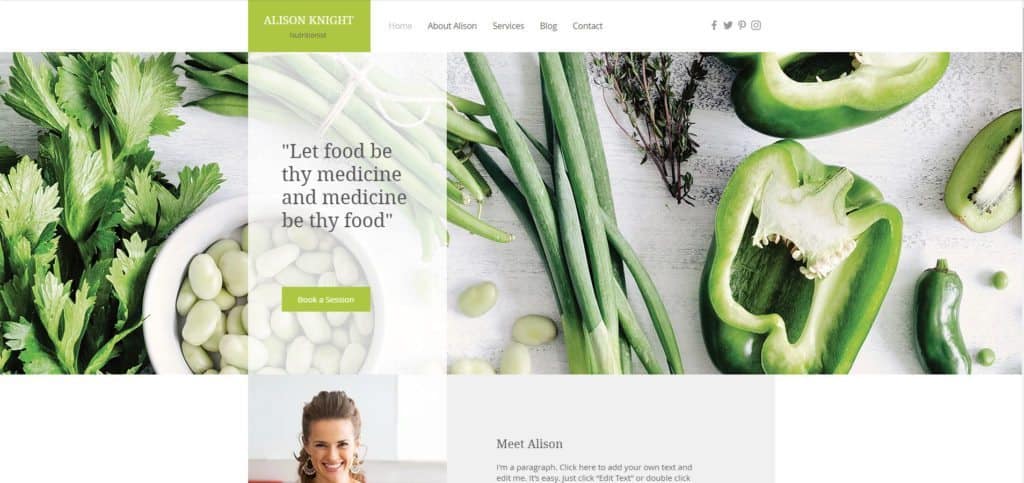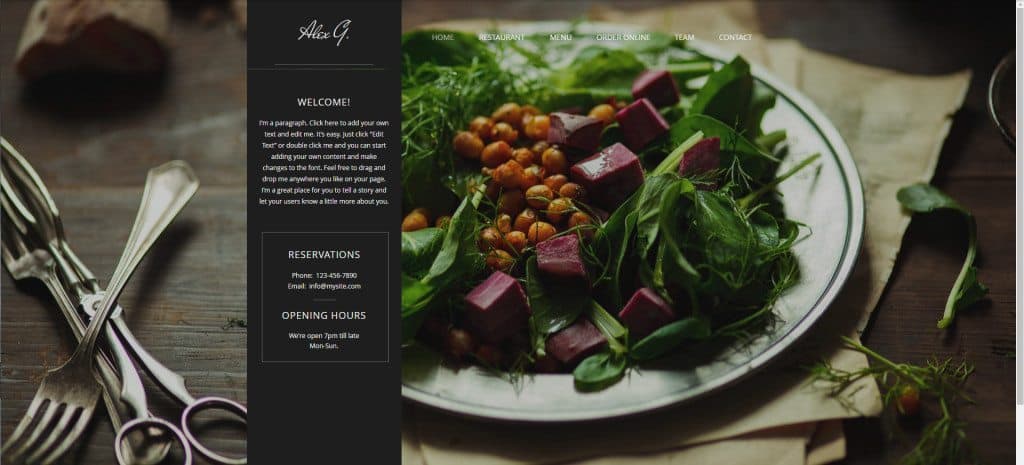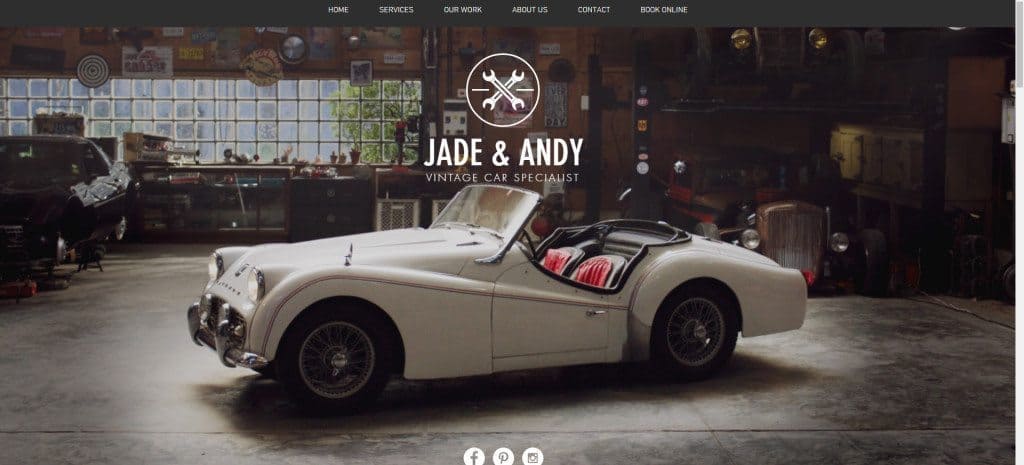 Under each of these primary categories are dozens of sub-categories that can help you pinpoint the exact look and feel you'd like for your site. Wix is highly adaptable software and has a sort of universal charm. No one type of person or business seems more or less suited for the service.
Squarespace is pretty flexible as well and accessible to anyone with a "do it yourself" attitude, though considering its emphasis on aesthetics and visual appeal, it is most well-suited for the following:
Stores
Photographers
Bloggers
Artists
Restaurants
Musicians
Weddings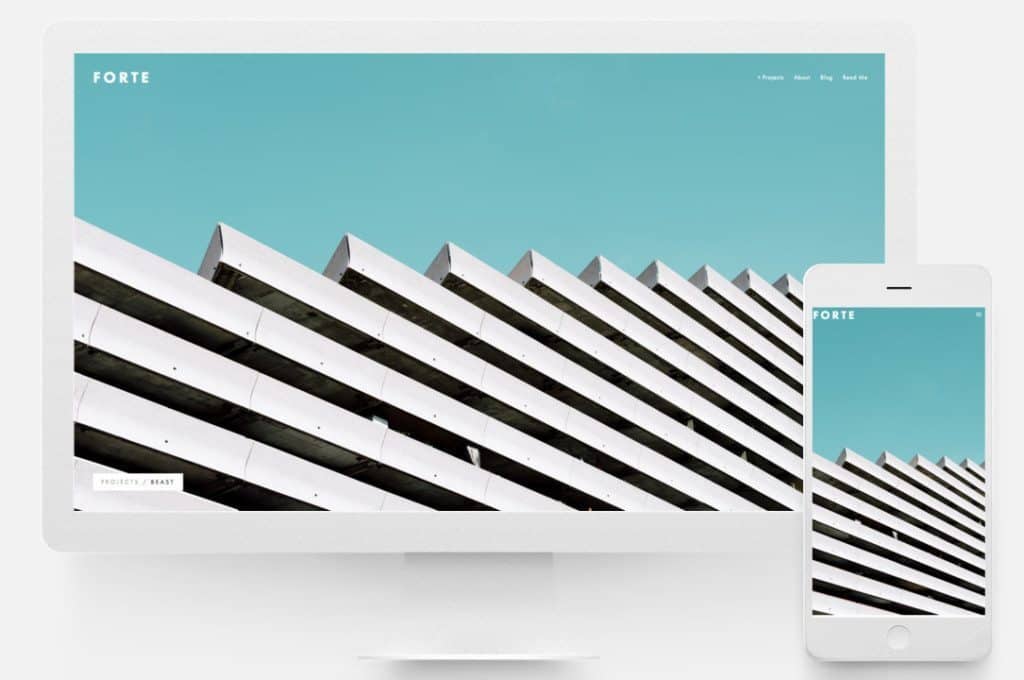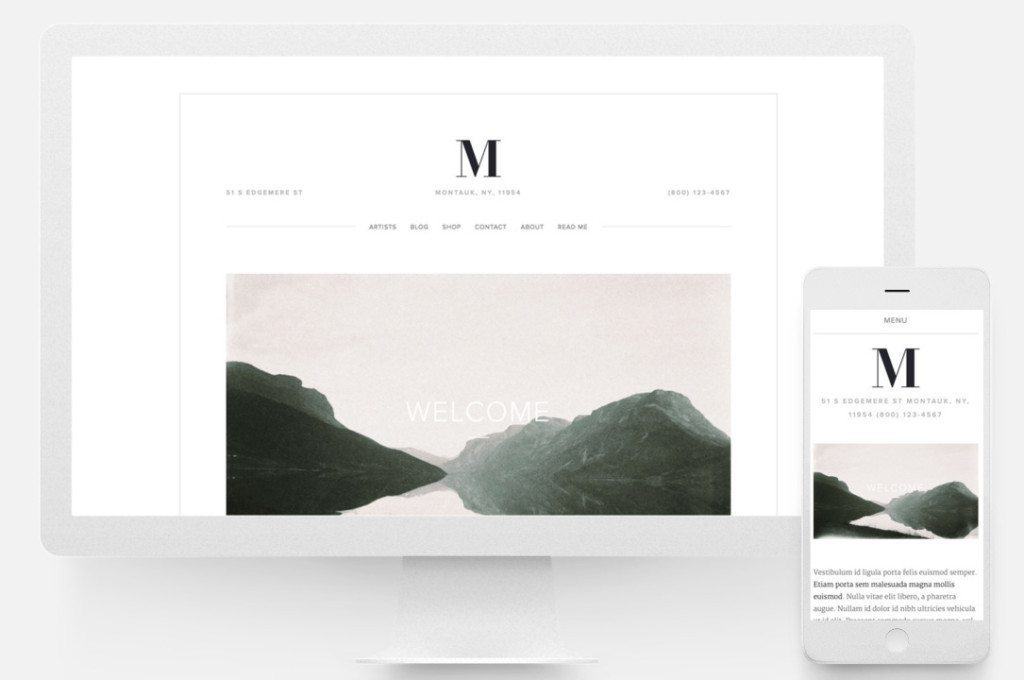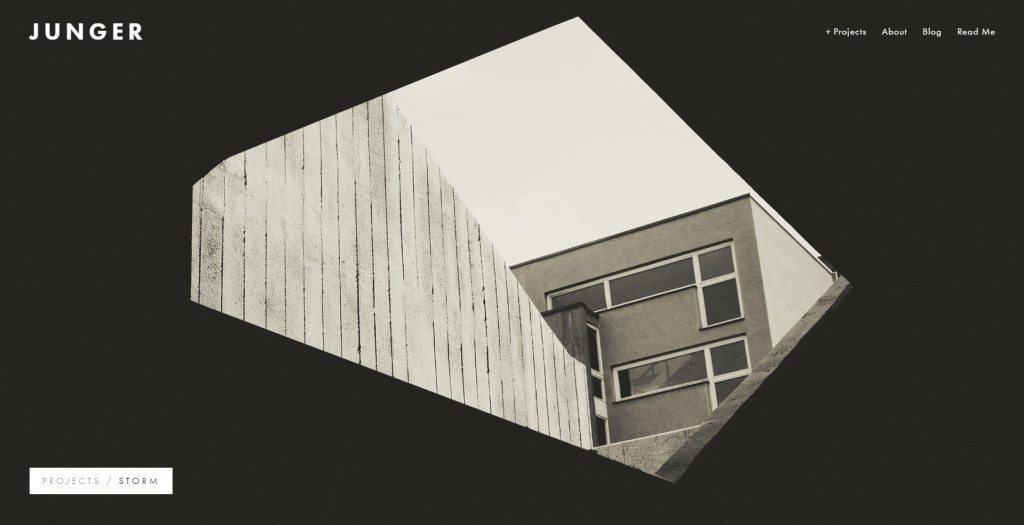 Squarespace may be targeted primarily at the above industries, but it's fair to say that the templates provided are highly customizable and could be tailored to fit nearly every business. Furthermore, Squarespace's templates are second-to-none when it comes to aesthetics, and are widely regarded as the class of the industry. However, Wix offers a larger selection and better variety of templates and comes out slightly ahead in this category.
Ease of Use:
Winner: Wix
In general, Wix is simple, intuitive, and easy-to-use. You don't need any special skills or knowledge to use this software; it's not hard to become a Wix maven, as long as you have a willing attitude and basic computer skills. The editor itself is especially user-friendly, equipped with clear buttons/functions and drag-and-drop capability, and the interface is so self-explanatory that you should be able to learn everything within a few hours (or a few days at the most). Additionally, Wix makes things easier for customers by providing excellent tutorial videos (usually associated with a specific editing tool so you can learn as you go along), a previewing feature (which lets you view your website as though it is live), an easily configurable shop, and a basic, intuitive blog manager.
If you're looking for a website building experience so easy you'll hardly even have to do anything, Wix has you covered there as well. When you start creating your Wix site, you'll have the option of either using Wix's standard editor or taking advantage of Wix's new Artificial Design Intelligence (ADI) system to have a site created for you. ADI will pull existing content from your social media profiles (or wherever your content may be) to automatically generate a website for you, which you can then edit with a tool that's even simpler and easier then Wix's regular editor.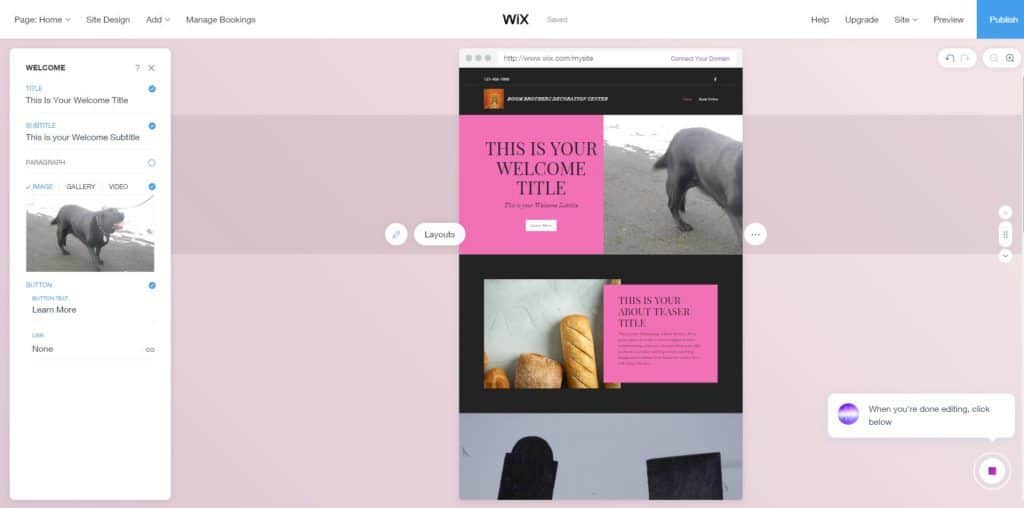 Squarespace excels in ease-of-use as well, especially when it comes to its simple, yet powerful editor. It's easy to customize your templates with the style editor, which has been designed to maximize the visual appeal of your website. The blog editor has a smooth posting process, and the shop is a breeze, both to set-up and to run. Overall, Squarespace provides a seamless and intuitive website editor, and you probably won't have a lot of problems with it.
When all is said and done, both Wix and Squarespace have many user-friendly components, but Wix generally provides a smoother, easier website building experience — particularly if you let Wix ADI do the heavy lifting.
Product Features:
Winner: Tie
Wix's premium plans come with lots of valuable features, like built-in integration with Bigstock photos (which provides you with an alternate method of uploading images). If you're a premium user, you get access to bonuses like Google Analytics as well as integration with Google maps, Flickr, and major social media platforms such as Facebook and Twitter. You also have the option to add PayPal buttons to your site. One Wix feature I particularly appreciate is the ability to integrate your blog with the rest of your website. This allows you to display blog posts on the sidebar of your site, among other things. In addition, there is a fantastic mobile editor which lets you modify your site for mobile devices.
Squarespace has fairly similar features. Like Wix, Squarespace integrates with a service that lets you search for and upload stock photos. Getty Images provides 40 million images that you can license for your site at $10/piece. Also like Wix, Squarespace has a "Device View" which allows you to resize your screen and format your site for a mobile device, plus an array of iOS mobile apps. Wix has a fairly simple shop, but Squarespace offers a robust eCommerce system, complete with shipping options. It also gives you the option to add announcement bars to your site so you can stream news or post shop deals, greetings, and/or video links on the top of your homepage.
Again, the choice between Wix and Squarespace is largely a matter of your personal requirements. Wix has more built-in integrations with practical application for businesses, like Google Analytics, Facebook, Twitter, and PayPal. Squarespace doesn't really have an answer for the Wix App Market's hundreds of add-ons. On the other hand, Squarespace is more suited for eCommerce and might be the better option if you are running a retail operation.
Web Design and Editing:
Winner: Squarespace
As I mentioned above, with Wix you get access to hundreds of well-designed templates for everything from blogs to retail or hospitality businesses. It's worth noting, however, that once you choose a template, you're essentially stuck with it. Later on, if you can't make the template look right or work the way you envisioned, you have a choice between making edits or starting from scratch with a new site. You cannot transfer information from one template to another.
Once you've chosen a template, you can get to work. Wix's HTML5 Editor is clean, self-explanatory, and flat-out fun to use. The menu consists of five main categories (and a lot of sub-categories as well), and it is easy to navigate. This editor allows for precise design changes using simple drag-and-drop techniques. Some more advanced users are disappointed that there is no option to use HTML injection or script editing, but for the layperson, Wix brings a healthy balance between ease-of-use and functionality. Personally, when using Wix's editor I always have a strong sense of confidence and feel that I am fully in control of what's happening. And while the Wix ADI engine will create an attractive site automatically with an absolute minimum of fuss, I find the resulting sites to be just a bit on the blocky/clunky side when viewed on a laptop. Wix ADI sites are perhaps best suited for viewing on mobile devices.
Squarespace falls far behind Wix in terms of the number and variety of templates offered. Fortunately, Squarespace templates are extremely well made and are characterized by chic, modern designs – way ahead of the competition in terms of visual appeal and artistic sensibility. If Wix templates can be compared to nice clothes from Target, then Squarespace templates are designer models from Saks Fifth Avenue.
You have a good deal of creative control with the Squarespace style editor, and the world is your oyster as long as you know what you're doing. If you're really good, you don't even have to use a template. Those of you with previous coding experience will be thrilled to know that Squarespace provides a unique Developer Tool. Provided you already have a good handle on CSS and HTML coding, this tool has almost limitless potential, and since you'll likely be starting from a blank template, there are very few restrictions to hinder your creative vision.
Wix and Squarespace both have excellent editors and a decent selection of template options. That said, Squarespace is a bit more focused on design and visual appeal and has a more sophisticated editor, so it gets the win for this category.
Integrations and Add-Ons:
Winner: Wix
Without the benefit of many built-in integrations, the Wix HTML5 Editor falls a bit flat. The good news is that you can always grab what you need from the Wix App Market, a shining example of what third party integration can bring to any website. Because any old developer can create and share add-ons in the App Market, it gives other Wix users the opportunity to expand and diversify their websites as well. Some of the most popular integrations available include online shop expansions (like the Etsy app), the Wix Hotels premium booking system, live Instagram feeds, website profile systems, and a variety of other site boosting applications (such as Site Booster).
With some notable exceptions, Squarespace itself is sadly lacking in 3rd-party integrations, but if you're desperate you can find some on Squarefront, "the largest Squarespace resource on the web." Squarefront lets you integrate your site with Google Apps, various shopping cart mechanisms, online payment processors, and so forth. Squarefront is currently working on a new batch of add-ons, including a Bitcoin payment processor, a one-click Skype call button, and Google Play Store mobile-ready buttons, though these have not yet been released to the public.
Wix comes with some basic integrations and has an App Market that is officially associated with the company, so it wins this category, no contest. I have nothing against Squarefront, but I personally feel more comfortable buying integrations from an official source.
Payment Processing:
Winner: Wix
The Wix store offers payment processing through a handful of vendors, including:
As it stands, Squarespace offers two payment processors: Stripe, which collects $0.30 + 2.9% of every successful transaction, and PayPal, whose fees vary by location. Even though Stripe and PayPal have great reputations and are secure and reliable, it would be nice to have a few more options. There's no question that Wix has a better selection of processors.
Customer Service and Technical Support:
Winner: Wix
In theory, Wix attempts to keep users feeling as cared for as possible, but these attempts are not always as effective as they should be. Unlike most other website-building services, Wix does not offer 24/7 live-chat or provide an email response system. The company does provide a toll-free number which customers can call with questions or to request help with technical issues. The phone hotline is good in a pinch, but be aware that you could possibly be put on hold for an unspecified amount of time; priority support is given to those with paid plans, especially the VIP plan. There is a "Scheduled Call" system, on the other hand, which allows you to book your own time and date for callbacks, and that is a much better bet.
Additionally, on the Wix website, there is a support center full of articles, best practices, and FAQs to help with most general questions or problems, as well as a community forum. It's true that the company does not provide quite the level of service I would expect, but I have noticed Wix staff posting to several sites in response to negative reviews and complaints. This is a positive sign, I think, and an indication that Wix values the happiness and overall satisfaction of their customers.
Squarespace's customer service is a crap shoot; depending on who you ask, the support team is exemplary or terrible beyond belief. Personally, I sent off a few questions to the email support team regarding a few technical glitches and have yet to hear back from them. I was also unable to get through to the live chat team.
In light of my own experiences, I recommend consulting the Squarespace Q&A Community site when confronted with an issue that requires any amount of technical support. It is a good resource and easily accessible. Neither company is exactly a paragon of customer service, but Wix has fewer flaws in my book.
Negative Reviews and Complaints:
Winner: Tie
There are a number of users who have experienced problems with Wix, ranging in severity from trouble unregistering credit card information to computer crashes. Many of these negative reviews are fairly harsh and one can't help but wonder why the same problems keep popping up with multiple users.
Most people's problems with Squarespace concern customer support issues and frequent bugs and glitches. Unfortunately, I can testify that bugs and glitches are far too common, and when it comes to customer service, some users have complained that once you start paying for your Squarespace website, you'd better be ready to say "bye-bye" to any legitimate customer support provided by the company themselves.
Positive Reviews and Testimonials:
Winner: Wix
People who have used Wix for several years claim that as good as it is, it's only gotten better with time, while others say that it's by far the best builder they've ever used. Some even go so far as to claim that Wix is the greatest drag-and-drop website building service on the face of the earth. In addition to actual customer feedback (which is plentiful), many in-depth software review sites have also characterized Wix as an outstanding piece of software.
Squarespace users are most impressed with the flexibility and user-friendliness of the software. Many have commented favorably about the robust eCommerce features offered, and everyone is impressed with the scope and grace of the style editor.
Squarespace has its share of devotees, but it doesn't receive quite the amount of love and adulation that Wix seems to inspire in its users. Another measure we can use here is each company's average customer rating on Trustpilot. On this count, Wix gets a 6.9 out of 10 while Squarespace currently scores a dismal 2.0 out of 10.
Final Verdict on Wix vs Squarespace:
Winner: Wix
It should come as no surprise that Wix is my pick in this particular battle of the website builders. Squarespace is great, don't get me wrong, but it doesn't have Wix's quirky charm or mass appeal. Yes, Squarespace has gorgeous templates and an excellent store feature, but Wix offers a lot more than just good designs and eCommerce. When you consider the hundreds of integrations available through the Wix App Market (including Google Analytics, SoundCloud, Flickr, PayPal, and social media platforms), it's not hard to see why this builder is on the top of the heap. Wix speaks to so many needs and so many industries. Not only is it easy to use, it is a pure joy to work with. If you want a tool that can take the drudgery out of building your website and entertain you at the same time, then Wix is the website builder for you.