The Complete Guide To WooCommerce Pricing
Expert Analyst & Reviewer

UPDATED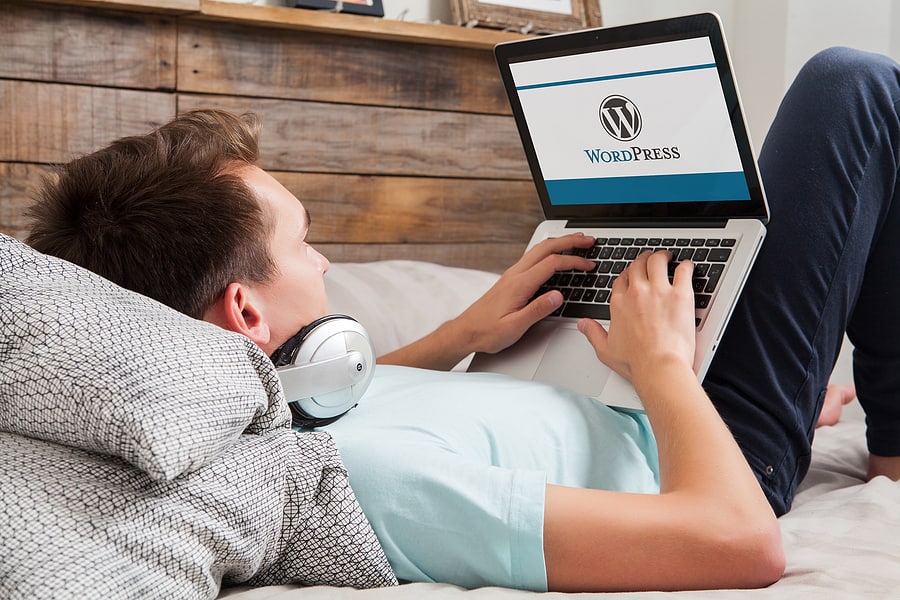 Everyone knows there's no such thing as a free lunch. But is there a free solution for business owners looking to make money through a WordPress site? WooCommerce is a free shopping cart platform created specifically for WordPress. If you're already using WordPress, or if you like the way WordPress looks and works, WooCommerce should be on your shortlist for eCommerce options.
However, although the software is free, there are numerous costs associated with running WooCommerce, some of which are unavoidable. Before you decide whether the plug-in is right for your needs, you must first understand exactly how much you'll end up paying
How Much Does WooCommerce Cost?
Managed WordPress hosting for WooCommerce costs between $25 to $241 each month. WooCommerce pricing starts at $25 per month for the Startup plan and rises to $95 per month for the Growth plan. You can upgrade to the Scale plan for $241 per month. Those prices are based on annual payment.
WooCommerce Pricing
Yes, WooCommerce is free software. But you'll need more than the software to actually run a WooCommerce store. So how much can you expect to pay? Two costs are unavoidable whenever eCommerce is your goal: site hosting and domain fees. It should come as no surprise with a customizable platform like WooCommerce that you can find a plan that fits your budget.
WooCommerce costs depend on a range of options that you can choose to add or avoid. You can purchase a domain from your site host or from your preferred registrar; expect to pay at least $10 to $16 each year.
If you'd rather look outside WordPress for site hosting, you have a range of options, described below. All prices for hosting are based on a 12-month subscription and include a start-up discount. Prices will be higher if you choose to pay month-to-month, and you'll pay more for your subscription after the first year ends.
Additional WooCommerce Fees
Outside of domain fees, the main cost you can't avoid is site hosting. Again, you have a range of options, with a range of price tags. You can start by considering one of these WordPress-hosted plans for seamless integration with WooCommerce features.
Startup Plan: $25/Month & Up
For one site
25,000 visitors per month
10 GB storage
500 GB bandwidth/month
Automated SSL certificate and SSH gateway
Growth Plan: $95/Month & Up
10 sites included
100,000 visitors per month
20 GB storage
200 GB bandwidth per month
SSH gateway and imported SSL certificates
Scale Plan: $241/Month & Up
30 sites
400,000 visits per month
50 GB storage
500 GB bandwidth per month
SSH gateway and imported SSL certificates
For more advanced users, WordPress offers two Premium plans as well, with options for up to 100 sites, up to one million visits per month, and up to 1,000 GB bandwidth per month. All WordPress hosted sites come with 24/7 support and a range of free available add-ons.
You'll find that WooCommerce also integrates easily with a variety of partners offering service at different levels, based on your needs. Here are a few of the top hosts.
SiteGround: From $2.95/Month
Limited to a single site, though you can add more for an additional monthly cost
WordPress, WooCommerce, and the standard Storefront theme (or template) preinstalled
Includes SSL and PCI compliance
10 GB storage
10,000 visits per month
Bluehost: From $3.95/Month
Works best with single sites
Comes with WordPress, WooCommerce, and the standard Storefront theme (template)
Includes SSL certificate and Google verification
Unmetered bandwidth
50 GB storage
Five email accounts
Dreamhost: From $16.95/Month
100,000 visits per month
30 GB storage
Unmetered bandwidth
SSL certificate preinstalled
All prices above are based on a 12-month subscription. Prices will be higher if you choose to pay month-to-month, and you'll pay more for your subscription after the year-end.
WooCommerce also asks you to choose between free and paid themes, or templates. You have multiple options for free and paid themes. Paid themes offer more ways to personalize your site and stand out from the competition, and paid sites are also better in terms of customer service. Expect to pay from $20 to $100 each year, depending on the theme you choose.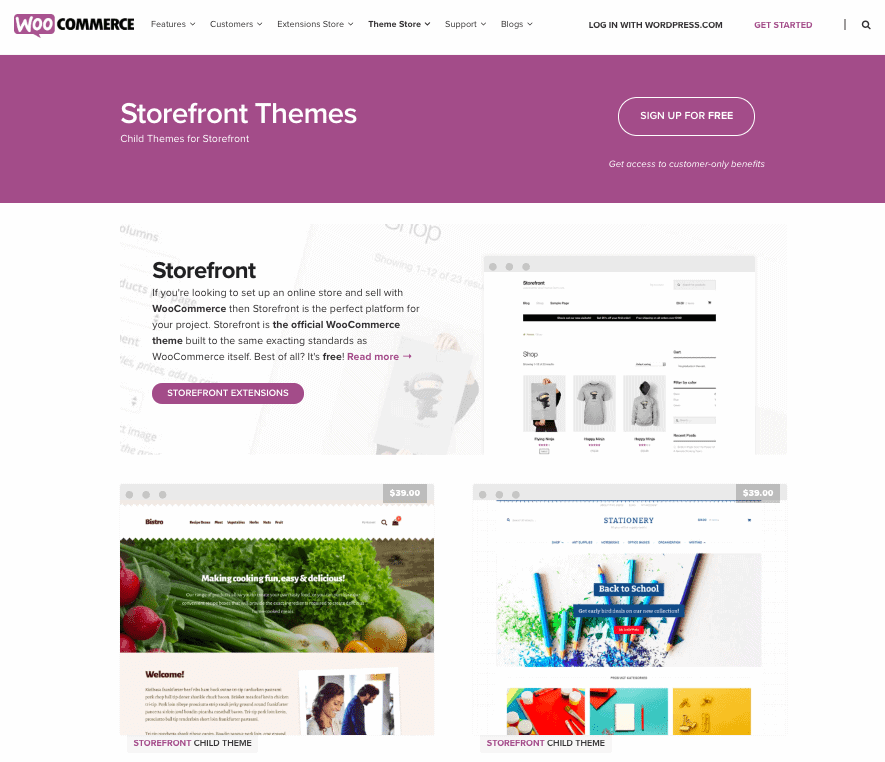 WooCommerce Integrations & Add-Ons
Once you pay for your domain and site hosting, the free WooCommerce plug-in is enough to get your store up and running. However, you'll find many great apps you can integrate with your site. Although each integration will come with a cost, the price may be well worth it depending on your ultimate goals.
Payment Processing
WooCommerce Payments, at $0, is designed by WooCommerce itself and allows you to process secure transactions via major credit and debit cards. You can easily view and manage your transaction from your WordPress dashboard. There are no monthly fees, and transaction fees start at 2.9% plus 30 cents per transaction.
PayPal's Pro version will cost you $35 per month and a transaction fee of 2.9% plus 30 cents.
Stripe offers a WooCommerce extension with no monthly fee and the standard 2.9% plus 30 cents transaction fee. Stripe allows you to accept Apple Pay.
Amazon & eBay offer a plugin you can use to list and sell items on Amazon.com and on eBay. It's free to download and use for 14 days. Plans include Flexi, which costs $29 per month, charges a 1.9% transaction fee, and allows unlimited orders; Starter, at $59 per month and no transaction fees for up to 250 orders per month; and Pro, which costs $99 per month, has no transaction fees, and allows up to 750 orders per month.
Shipping
One area where WooCommerce shines is in the number of useful shipping extensions you can add to your site. Here is just a sampling:
Shippo allows you to sign up for free and easily imported orders, compare rates from a variety of carriers, print professional shipping labels, find tracking information, and sync info to WooCommerce. You'll have access to discounted rates from carriers like USPS and DHL Express.
ShipStation's WooCommerce plugin, available for a free 30-day trial and starting at $9 per month, lets you make 50 shipments a month using branded labels and packing slips. Plans extending up to $159 per month add capacity all the way to 10,000 packages per month, with customized labels. Read our full ShipStation Review.
TradeGecko offers a free two-week trial, with subscriptions starting at $39 per month. TradeGecko includes inventory management tools and lets you create invoices and shipping documents. It also integrates with QuickBooks Online.
Accounting & Tracking
You have the option to add a plugin to help you sync orders and track payments through WooCommerce.
QuickBooks Sync for WooCommerce lets you automatically sync WooCommerce and QuickBooks. It's compatible with QuickBooks Online, Desktop, and POS. The software is free but you'll need a free or paid account with MyWorks. That's free if you ship up to 20 orders per month, $39 per month for up to 1,000 orders per month, or $69 for unlimited orders.
Xero will cost you $79 per year to handle all your site's accounting functions, including bank reconciliation and financial reporting — and even inventory tracking. You can set up automatic invoices for your eCommerce site, and Xero will sync with your WooCommerce store to keep everything straight.
Sales Analysis for WooCommerce, at $129 per year, has tools you can use to analyze your site's performance and growth and to refine your sales strategy around best-selling products and profitable areas. Reports are easy to find on your WordPress Dashboard.
These are just a few of the many integrations that work with the WooCommerce platform. There are too many to list, but if you haven't seen the right one here, or if you want to add marketing, subscriptions, or store management, check out the extension store on WooCommerce and you're likely to find what you need for your site.
How To Save On WooCommerce
Choosing WooCommerce is a step in the direction of savings, since it's hard to beat the free price tag. With so many options, though, it's easy to see how you could add on…and add on…and add on — until your "free" eCommerce platform costs more than you intended it to. Fortunately, you don't have to let that happen. Start with these money-saving tips.
Pay Annually
Advertised fees for hosting and integrations almost always assume an annual subscription, not monthly. Choose the pay-by-month option for WordPress's Startup hosting, for example, and you'll pay $30 per month, or $360 per year. You can save almost 17%, or $5 per month, when you take the annual subscription. Yes, you'll have to pay $300 upfront, but the savings add up over time, so if your budget allows, always choose the yearly price.
Test Drive
WooCommerce plugins and most outside integrations typically include a free trial period you definitely should take advantage of. Before you pay for a month or a year, test out the app and make sure it's right for you. That's especially important when you have a lot of options to choose from. You may discover that one of the more expensive options really is what you need, but you're just as likely to avoid paying for some bells and whistles you'll never use.
Choose Free For Now
WordPress and WooCommerce work together seamlessly and there are quite a few free (or very low cost) integrations available. There's a built-in inventory management system, a shipping calculator for customers on the shopping cart page, built-in SEO tips, and more. It's easy to start with a free option and upgrade later if you find it's not meeting your needs.
Is WooCommerce Right For Me?
With a wide range of prices for hosting and integrations, WooCommerce is a good option for anyone who wants a personalized eCommerce site.
Choose WooCommerce If …
You already have a WordPress site or know how to use it
You want the ability to add on to your site and you learn and grow your sales
You're new to eCommerce and will appreciate built-in support
You're an experienced online seller and know how to add integrations to maximize your site
You want to sell physical and/or digital products
The Bottom Line: Calculating The Cost Of WooCommerce
WooCommerce doesn't offer one-size-fits-all pricing, because your business needs are unique. With so many options, it's easy to overload your site. Our advice? Set a budget for how much you want to spend upfront, then subtract the annual costs absolutely required to make your site hum. Use your remaining budget to have fun designing your eCommerce site with WooCommerce. Remember to create lines in your budget for these key items.
Domain fee
Hosting
WooCommerce theme
Integrations and add-ons
Don't be afraid to take a chance with WooCommerce. With more than 3.3 million users — and counting — it's a platform with broad appeal and versatility for all kinds of users. Build your site carefully, test-drive options for free whenever you can, and start with low-price choices and upgrade as needed. Your WooCommerce site won't really be "free," but when you start bringing in sales you'll likely become convinced of its value.