Wix VS WordPress: The Complete Comparison
Expert Analyst & Reviewer

UPDATED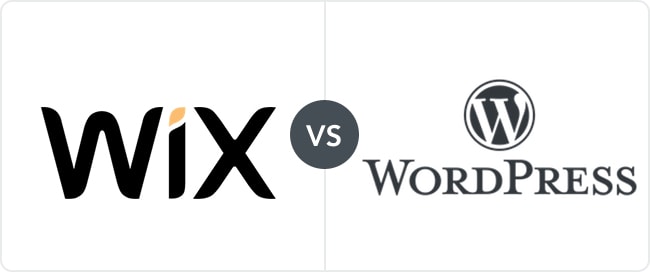 Wix
WordPress
Pricing
Free to $49/month
Free to $45/month
Features
Excellent
Excellent
Ease Of Use
Excellent
Good
Customer Support
Good
Good
Reviews & Complaints
Fair
Excellent
Integrations
Excellent
Excellent
Best For
Small businesses looking to build an attractive and relatively simple website for their customers
Small- to mid-sized businesses looking to build a large/complex website, businesses in the publishing industry, and businesses needing a high degree of website customization
Next Step
Visit Site
Read Review
Visit Site
Read Review
When you're looking to build a website for your small business, there are a number of ways you can go about accomplishing this. You can have a web designer — or a team of web designers — build your business a website from scratch. This is the most expensive route to take, and one which, for the vast majority of small businesses, constitutes overkill.
Alternately, you can build your business website in-house. One way to do this is to use one of the many DIY cloud-based website builders out there. Of these, Wix is arguably the best and inarguably the most popular worldwide (over 180 million users in 190 countries at last count). Wix has a lot to offer small businesses looking to build a functional and attractive website without paying an arm and a leg. Wix offers its own web hosting and domain names, over 600 thoughtfully-designed templates, eCommerce, blogging, and a vast array of add-ons (both third-party and in-house).
WordPress is another website building tool popular with businesses of all sizes. Technically, it's a CMS (content management system), not a website builder. A study by w3techs.com found that 38.8 percent of all websites worldwide are powered by WordPress — a truly remarkable number. Unlike Wix, it's open-source, meaning it's far more customizable and adaptable to whatever you want to do with it. It's also able to handle much larger websites than Wix can reasonably accommodate. It also comes in two different forms: a self-hosted version available for free at WordPress.org, and a freemium version that includes hosting which is available at WordPress.com. This comparison (along with our WordPress review) is based on the WordPress.com version, as it is the version most small business owners will have an easier time with.
Despite their fundamental differences, I thought it would be helpful to compare Wix vs WordPress, as these services represent two of the most popular ways to build a website and get it online. As the two services differ so significantly, neither one can be said to be the best solution for everybody.
With this article, we're going to sort out who stands to gain from using Wix and who stands to gain from using WordPress.
Wix VS WordPress
When considering Wix vs WordPress for your business website, think about your business needs. For a relatively simple and attractive site to promote your business, offer online restaurant ordering, or simple eCommerce, use Wix. For larger, more customizable sites (especially if you're in the business of publishing), use WordPress.
Wix Overview
When you use Wix (see our full Wix review for the complete rundown) to build your website, everything is taken care of in-house. You just sign up for a Wix site and start building. Wix sites can cost nothing at all to upwards of $49 per month, depending on the package and features you get; Wix hosting is provided for free on Wix's domain, and if you want your website to have its own custom domain (one that doesn't contain the word "wixsite"), you can get one from Wix. Custom domains are for free for the first year. After that, you'll have to pay upwards of $14.95 per year.
Like most website builders, Wix is designed to be easy to use for everybody, not just coders and web designers. You can freely drag and drop elements onto your site, and the only knowledge required is how to use a mouse (or trackpad or whatever). When you want to add features to your Wix site, you can choose from 251 feature "apps" in the Wix App Market. These apps range in cost from free to upwards of $30-$40 per month.
Creating a website with the Wix platform is fun and intuitive. You can use their standard website editor and begin by selecting a Wix theme and then editing it, but if you want an even higher degree of hand-holding, you can use Wix ADI (Artificial Design Intelligence) to have a website automatically created for you using the content you import into Wix. Either way, building a Wix site is easy and anybody can do it. This simplicity of function is by design. It's why the company exists.
If you just want a simple, attractive website to promote your business, if you run a restaurant or hotel, if you're a photographer or musician, or if you're building a small online store, Wix is a great website builder option.
Pros
Free and paid plans offered
Hundreds of great templates
Excellent ease of use — easier than WordPress
Special feature packages for restaurants, hotels, photographers, and musicians
Cons
Free plan is quite limited
You may need paid add-ons that add to your total monthly cost
Numerous public complaints
WordPress Overview
In the Wix vs WordPress showdown, WordPress is a more powerful and flexible platform than Wix, but it takes considerably more work to build and maintain a WordPress site. While coding knowledge is not an absolute requirement (at least not with WordPress.com's software — the self-hosted version at WordPress.org is another matter), it will definitely prove helpful if you have any.
You can build a site for free with WordPress.com, but in order to monetize your site, gain access to a wide variety of WordPress-compatible plug-ins (including WooCommerce), get a WordPress domain without any branding, or upload custom WordPress plug-ins and themes, you'll need to spring for a paid subscription plan.
Building a website with WordPress software is a different process than building a website with Wix. WordPress is a CMS initially designed to create blogs, and while WordPress's blogging platform is second to none, building a website with WordPress isn't as seamless as it is with Wix. However, it isn't as complex as building a site using WordPress.org's software.
If you're building a sizable online store, a large, complex website with lots of pages and lots of data, or you're in the business of blogging/publishing, check out WordPress.com — it likely has what you need. (I should mention that if you're a high-volume publisher, you may be better served by WordPress.org's self-hosted, infinitely customizable software.)
Pros
Great for blogging/publishing
Free and paid plans offered
Very customizable and scalable
You can install your own custom plugins and themes with a Business subscription or above
Cons
Free plan is quite limited
Site creation isn't as easy as it is with Wix
You'll need a Business subscription or above to get rid of the WordPress branding on your site
Features
Despite the fundamental differences between the two products, Wix and the hosted version of WordPress both offer many of the same essential website features. This shouldn't come as a huge surprise, as modern website builders are generally expected to perform many of the same essential tasks nowadays. Still, there are some differences.
Blogging
Blogging is the original raison d'être of WordPress, so it should come as no surprise that WordPress handles blogging more deftly than just about any other website platform. Consider the fact that with WordPress, the editing interface itself was originally designed for blogging. This means that adding whatever you want to a blog post — a form, a payment button, business hours, etc. — is very easily accomplished. You'll also get WordPress blogging features like categories, tags, RSS, a commenting section, built-in social media sharing, built-in sitemaps for SEO, and more. Schedule posts for future publishing. Password-protect individual posts. If it's blogging-related, you'll almost certainly be able to do it.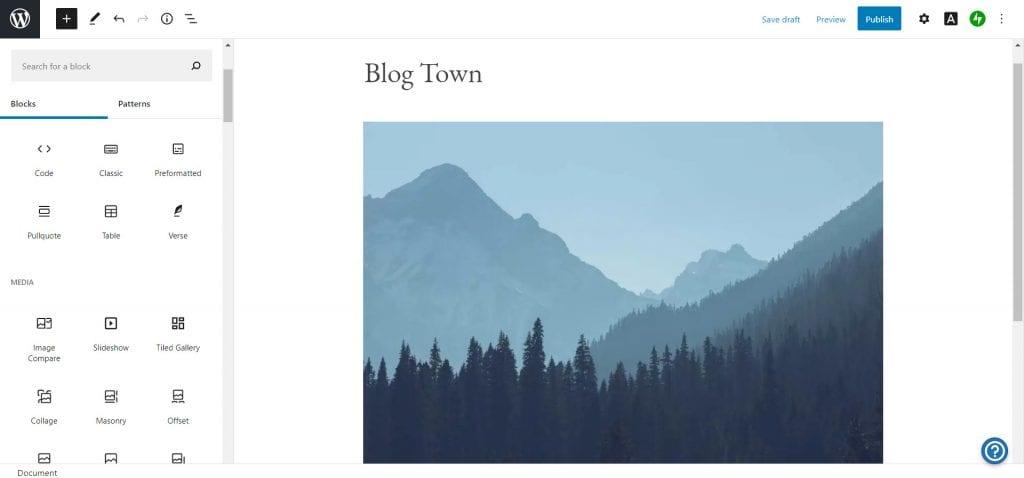 Wix offers a robust blogging system as well. As with WordPress, you'll get features like post scheduling, categories, tags, the ability to add images & videos, and built-in social media sharing.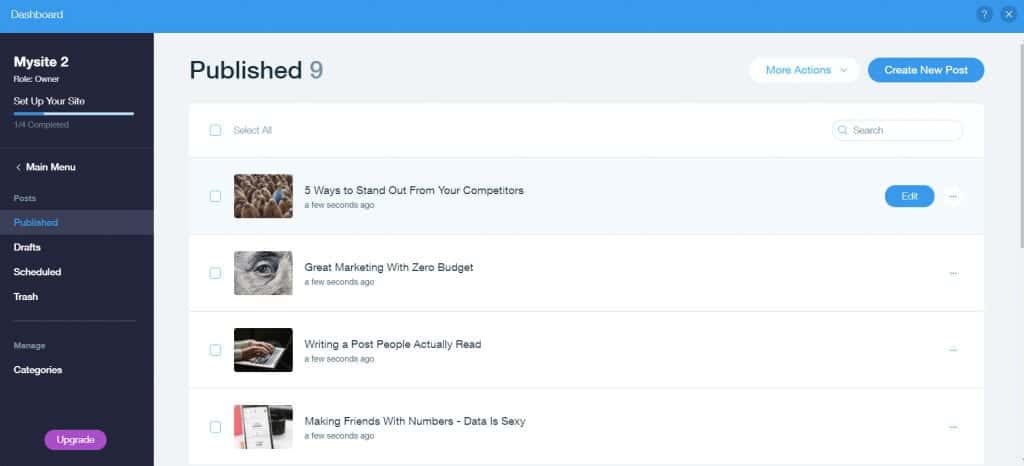 However, with Wix, you won't get the same level of fine-grained control over your blog as you will with WordPress, so if blogging is your passion, I'd go with WordPress.
eCommerce
To create an online store with either Wix or WordPress, you'll need a paid subscription.
Wix's online store gives you enough features and options to run a small- to mid-sized eCommerce outfit. You can sell both physical and digital products, you won't have to pay any Wix platform fee per transaction, and you'll have access to a large library of eCommerce templates. From basics like product images & variants, SSL encryption, and SEO to more advanced features like abandoned cart recovery emails, Wix eCommerce has a lot to offer online merchants.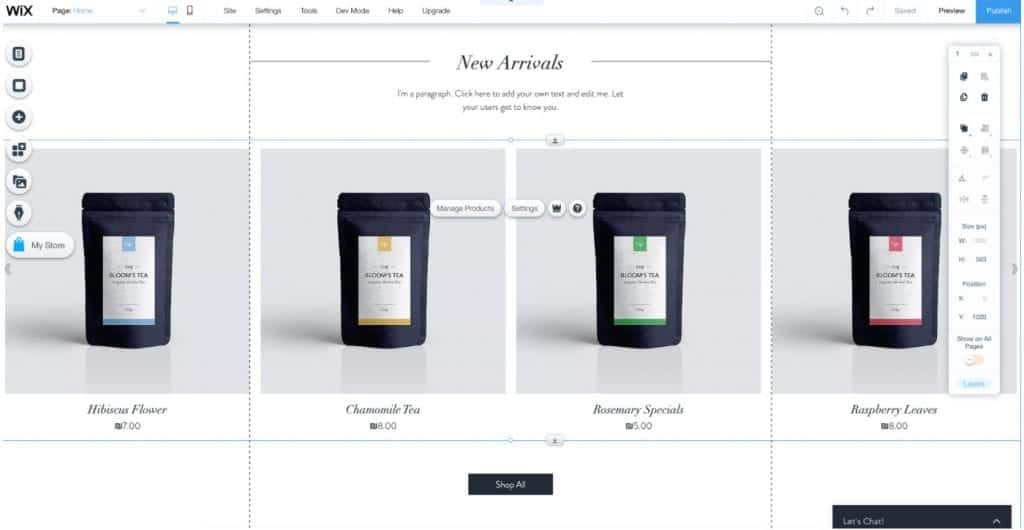 However, when it comes to eCommerce, WordPress has an ace up its sleeve in the form of WooCommerce. Created by WordPress.com's developer, WooCommerce is an open-source shopping cart plugin that comes standard with an eCommerce-tier WordPress subscription. With WooCommerce, you'll get inventory management, shipping & tax options with geo-location support, and the ability to integrate into any WordPress.com theme. For larger online stores, WordPress's WooCommerce-powered online store gives you more bang for your eCommerce buck than Wix.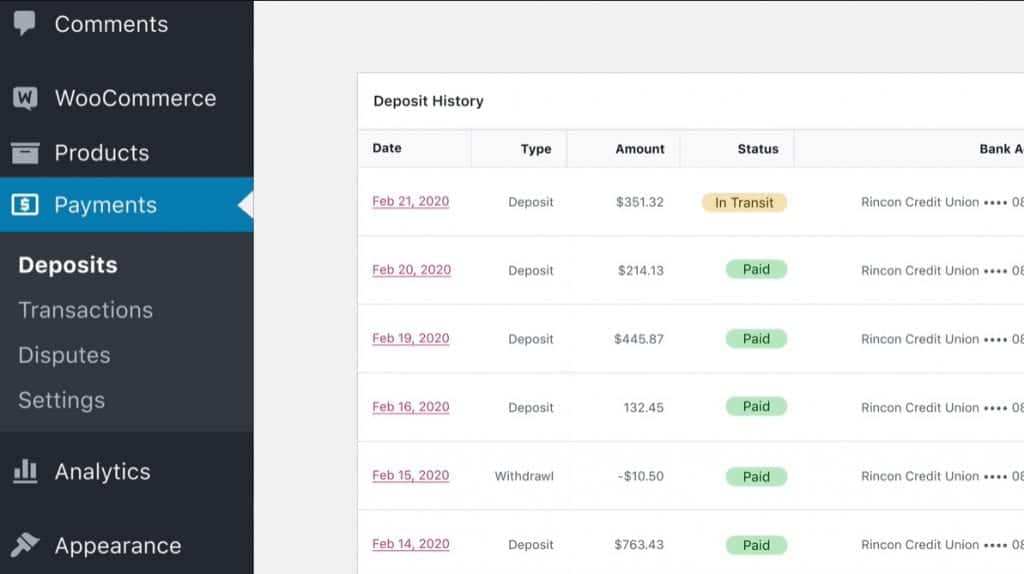 In addition, with a WordPress Business subscription (one tier down from an eCommerce subscription), you'll be able to integrate with several different eCommerce plugins. And with a Premium subscription (one tier further down), you'll at least be able to offer simple PayPal elements for accepting payments.
CMS System
One prominent difference between Wix and WordPress is that WordPress is a full CMS, which facilitates scalability and helps you and your team keep your website fresh and updated with new content. While Wix has some CMS-like functions, it is not a CMS.
Pricing & Fees
First, let's discuss Wix's cost. As I said earlier, you can build your own Wix websites for free. You won't get anything fancy (like eCommerce), and you'll have to carry Wix branding in your URL and your site pages, but hey, it's a free website with unlimited pages. As for paid plans, Wix offers 8 of them — more than most website builders. Wix divides its paid plans into "Website" and "Business & eCommerce" plans. The four Website plans range from $14/month to $39/month while the four Business & eCommerce plans go from $23/month to $49/month (not counting the exclusive Enterprise plan for which you'll have to negotiate Wix website cost with the company).
See our Wix pricing article for more details.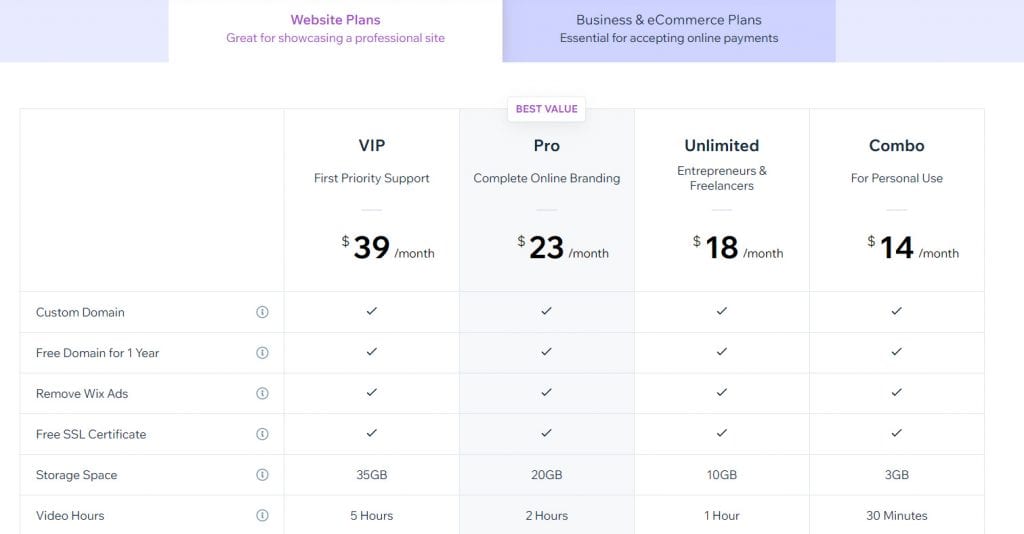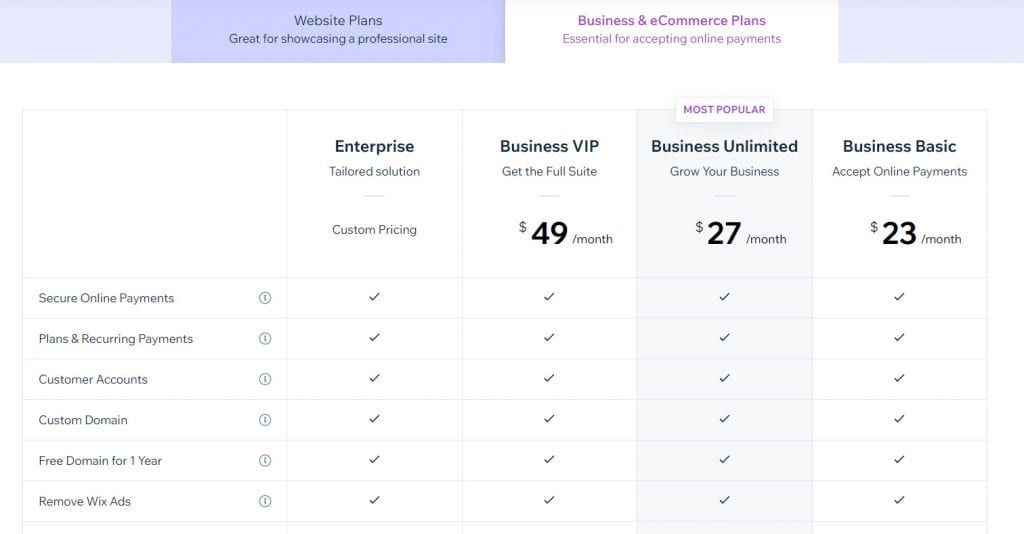 Let's now discuss WordPress's cost. The WordPress pricing model is similar to that of Wix. WordPress.com offers a free plan along with five paid plans. The free plan is very light on features and makes you carry WordPress ads, but it's good enough for a simple blog. Of the five paid plans, four of them are intended for small businesses. They range from $4/month to $45/month. There's also a VIP plan for enterprise businesses, though its pricing starts at $1,700 per month, so it's not really intended to be a small business solution.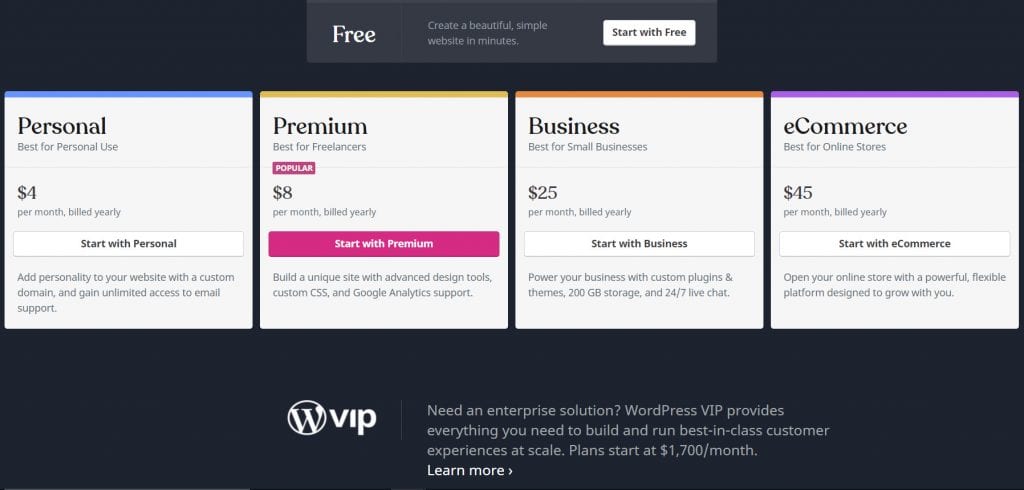 Depending on your needs, you'll probably be paying more than just the cost of the plan, regardless of whether you choose Wix or WordPress. That's because many of the feature add-ons and integrations your business may need will require their own subscriptions. Likewise, if you buy your own domain, both Wix and WordPress include a free year of domain use, but you'll have to pay an annual domain fee each subsequent year.
Additionally, if you want email addresses matching your domain, both Wix and WordPress offer email through G Suite (WordPress also offers email through Titan Mail), but you'll have to pay for a G Suite account (or a Titan Mail account). And if you set up an online store with either Wix or WordPress, you'll have to pay payment processing fees on each transaction. Processing fees tend to be around 2.9% + 30 cents for each transaction, though this can vary a bit depending on the payment processor you choose.
All else being equal, you'll likely be paying a similar amount whether you use Wix or WordPress to build and host your website.
Ease Of Use
It's hard to beat Wix on the ease of use front. In an industry full of services devoted to making website building palatable to ordinary folks, Wix still stands out for its user-friendliness. The editor is pure drag-and-drop simplicity, and if you want even more guidance, you can always use Wix ADI and have a site created for you using the information and images you upload.
WordPress isn't quite as user-friendly as Wix, but neither is it as impenetrable as you may have heard it is (the hosted version isn't, at least). The block-based editor provided by WordPress.com isn't quite as seamless to use as the Wix editor, but it's certainly learnable if you're prepared to spend some time with it.
Customer Service & Support
Wix offers quite a few different forms of customer support. For direct support, the company offers email support, callback support (in which you request a support call and receive one later on — it's available in 8 languages), the company's social media channels, and, for VIP subscribers, direct phone support. There's also a help center, YouTube tutorials, and community forums. Unfortunately, there's no live chat.
Unlike Wix, WordPress.com reserves its direct support channels for paying customers. With at least a Personal subscription, you'll get email support. Live chat support is offered to Personal and Premium subscribers during business hours — Business and eCommerce subscribers get 24/7 live chat. There's also a knowledgebase, community forums, video tutorials, a product update blog, and training courses available via email. WordPress doesn't offer phone support.
Reviews & Complaints
It's undeniable that Wix gets a lot of flack from users on review sites. The complaints often mention the customer service and the fact that a Wix annual subscription auto-renews and doesn't seem to offer refunds on unintentional auto-renewals. Others complain of slow loading times for their site pages and encountering glitches and bugs while working with the software. All in all, the volume of complaints isn't that unusual for a company with such an enormous user base, though that doesn't mean it doesn't speak to flaws in Wix's services.
Positive reviews of Wix most often mention its supreme ease of use and the quality of Wix templates.
WordPress.com gets, on average, higher marks from users on average than does Wix, though several complaints often arise. Some cite the editing interface as being relatively clunky compared with other modern website builders. Other WordPress reviews note that the number of features offered for free is constantly shrinking as more aspects of the product get moved behind the paywall. The lack of phone support also comes in for criticism.
On the positive side, WordPress's blogging is universally acclaimed, WordPress templates (usually known as themes) are praised for their elegance and high quality, and it has been recognized for being much easier to work with than the self-hosted version of the software available at WordPress.org.
Integrations
This is where both Wix and WordPress shine. The Wix App Market contains over 250 apps — free and paid — that should help you fill most of the feature gaps you might encounter in the core product.
If that sounds like a lot of apps, well, WordPress's add-on ecosystem is many times larger. However, you'll need at least a Business subscription to access the thousands of plugins in the WordPress directory. Pricing varies quite a bit, with the most expensive WordPress plugins being much more expensive than the priciest Wix apps. Installing WordPress plugins can be more complex than adding Wix apps as well.
The Key Differences Between Wix & WordPress
Despite having diverging origins, Wix and the hosted version of WordPress now share a lot in common, though there remain some key differences. Let's go over those differences.
Ease Of Use: Simply put, Wix is easier to use than WordPress. This doesn't mean that WordPress is terribly difficult to get into, just that the average business owner is likely to have an easier time with the Wix website editor, all things considered.
Site size: WordPress is able to accommodate larger websites more easily than Wix. Users find that Wix websites with large numbers of pages tend to be sluggish when loading.
Add-ons and plugins: While both Wix and WordPress have lots of integrations available, WordPress has far more available than does Wix. However, it can be more challenging — and require more technical know-how — to integrate add-ons into your site with WordPress.
CMS: If you have a team of contributors and you require CMS functions to maintain and built your website, WordPress may be for you. Unlike WordPress, Wix is not a CMS.
Is Wix Or WordPress Better For My Business?
Let's go over when you should use Wix vs WordPress. For many, the choice will come down to personal preference. Others will find that their particular circumstances fit one platform over the other.
Choose Wix If…
Wix is best for:
Small businesses just looking for a simple website to advertise their presence
Restaurants
Photographers
Musicians
Choose WordPress If…
WordPress is best for:
Online stores
Blogging/Publishing
Large sites with lots of pages and/or data
Comparing WordPress VS Wix: The Final Verdict
You'll notice I haven't proclaimed a winner in the great WordPress vs Wix standoff. That's because the question of which platform is best depends entirely on your particular circumstances. Is WordPress capable of producing a cleaner, faster, more adaptable, more thoroughly-featured website than Wix? Is its eCommerce-tier subscription, which serves up WooCommerce, a superior online store solution to Wix? Clearly, the answer is yes to both questions.
Now, if you search online, you'll find scores of developers and designers who react with palpable anger whenever anybody suggests that a website builder like Wix might be a better choice for someone than WordPress. You'd think they were recommending Taco Bell over a Michelin three-star restaurant.
At the risk of incurring the wrath of this segment of the web, I'm going to recommend Wix over WordPress if you're a hobbyist or a small business owner who isn't swimming in VC cash (one caveat: if you're in the business of blogging/online publishing and your website is your small business, go with WordPress). With Wix, you'll get a website that will do just about everything you need it to do, and it won't cost you an arm and a leg, nor will it require an inordinate amount of your time. If your main priority is simply running your restaurant or your hardware store, the convenience of Wix outweighs the undeniable advantages of WordPress.
Agree? Disagree? Let us know in the comments!