About Us
What Is Merchant Maverick?
Merchant Maverick is a comparison site that reviews small business software and services.
Our company was founded in 2009 as a response to the lack of transparency in the financial services space. Many review sites are nothing more than paid advertisements, selling ratings to the highest bidder. That's not how we operate. Our goal is to provide the most honest, accurate, and useful reviews of business products and services around.
Why?
Ultimately, we want to empower entrepreneurs and business owners to make good buying decisions. Our writers and researchers take on the burden of in-depth research so entrepreneurs don't have to, freeing up time for them to focus on running their businesses.
What Does Merchant Maverick Do?
We test hundreds of products each year, from POS systems to payment processing services and lenders. We eat, sleep, and breathe small business, following industry trends, app developments, software and hardware improvements, and more. Then we turn those insights into high-quality, heavily researched blog and video content — all available for free.
The Merchant Maverick Opportunity Grant Program
Every year, through our Opportunity Grant Program, Merchant Maverick issues grants to businesses that lack traditional funding opportunities. The program exists to even the playing field and give a leg up to small business owners who may not have access to bank funding or venture capital.
Who Are We?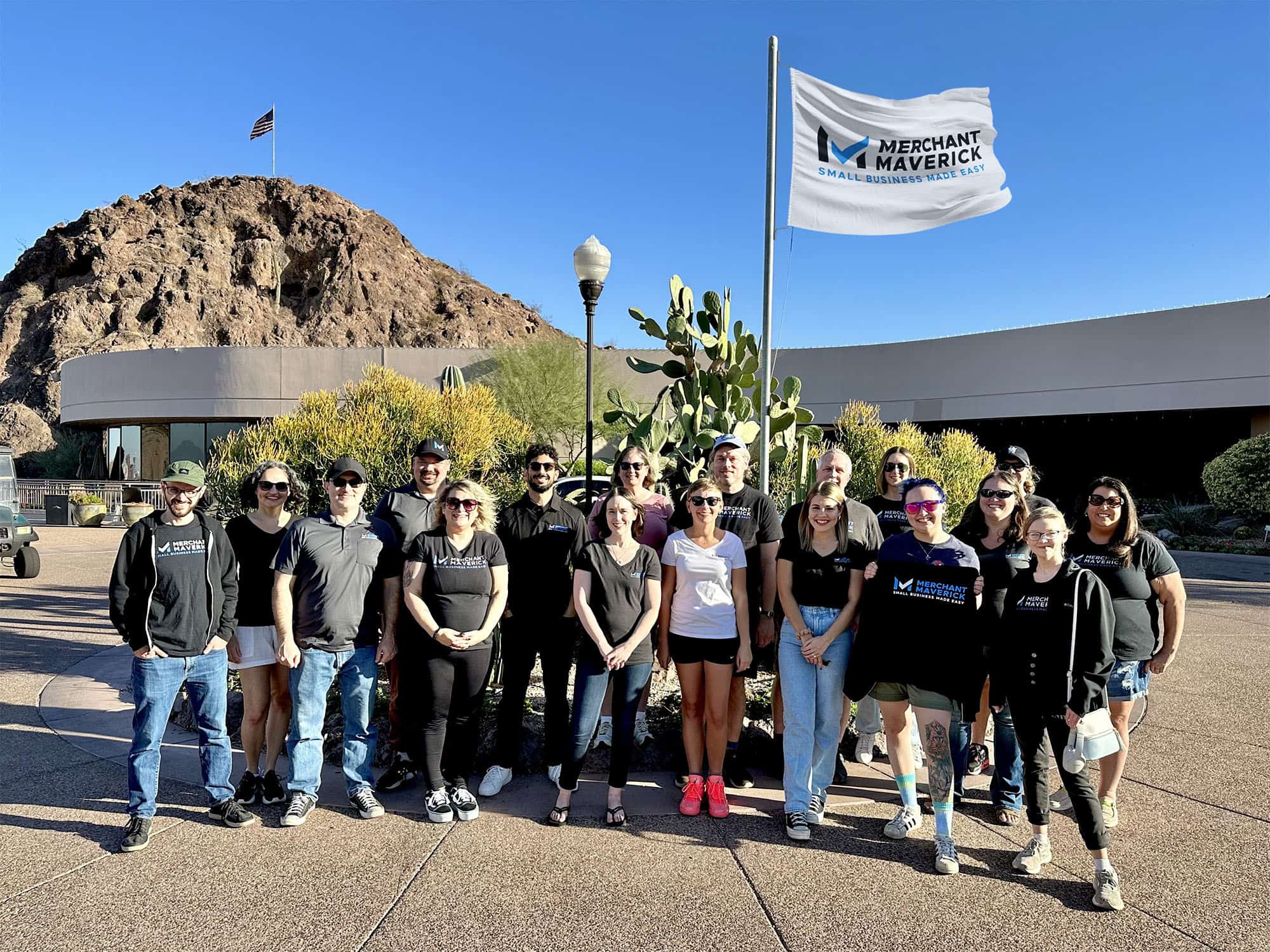 Where Is Merchant Maverick Headquartered?
Though headquartered in California, Merchant Maverick's fully remote team spans the United States and beyond. Some of us are former small business owners who approach the products and services we test from the consumer lens.
What Makes the Merchant Maverick Team Special?
We understand small business needs because we are a small business, with a small team. We have to find payroll software, payment processing, bank accounts, corporate cards, and website builders just like any other business does, and that makes us especially good at answering the tough questions in our reviews.
Why Trust Merchant Maverick With Your Small Business Buying Decisions?
Over the years, Merchant Maverick has written thousands of reviews and helped well over a million business owners, catering to small and medium-sized businesses. Our website covers many core business needs, including credit card processing, point of sale systems, business loans and credit cards, tax credits, accounting, payroll, and more.
Our writers spend 10-15 hours researching each review, studying the vendor's website, testing the product, and interacting with customer service. That hands-on experience is evident in every review.
Merchant Maverick's Mission, Vision & Values
Mission
Our mission is to guide and empower business decision-makers with honest, accurate, and actionable information.
Vision
Our vision is that every business is equipped to make informed buying decisions, driving positive change in the B2B space.
Values
Transparency
Integrity
Trustworthiness
Helpfulness
Fairness
Additional Resources