Need A High-Risk Merchant Account? Here's The 7 Best High-Risk Processors To Work With
When looking for a high-risk merchant account you can expect different pricing and contract terms, but our recommended providers are fair, honest, and transparent.
Expert Analyst & Reviewer

UPDATED
Advertiser Disclosure: Our unbiased reviews and content are supported in part by
affiliate partnerships
, and we adhere to strict
guidelines
to preserve editorial integrity.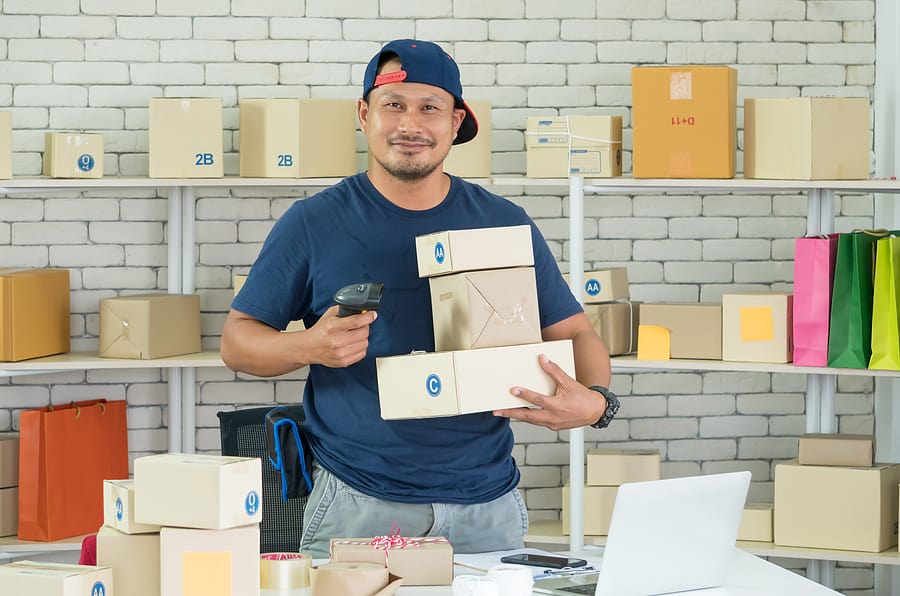 The ability to accept credit cards is a necessity for most businesses these days. While finding the right merchant account provider is a challenge for any business, it's even harder if you're a high-risk merchant. That's where high-risk merchant accounts come into play.
This article discusses why a business might be considered high-risk, what high-risk credit card processing is, and how best to evaluate merchant services providers that cater to high-risk businesses. We'll also profile the seven high-risk merchant processors that deliver the best service for the most reasonable price.
If you're not sure whether your business is considered high-risk or if you're not sure how to evaluate high-risk merchant account providers, read on!
Learn More About Our Top Picks
| Company | Summary | Next StepsSummary |
| --- | --- | --- |
| | Supported Industries: Adult services, CBD, MLM, nutraceuticals/supplements | Supported Industries: Adult services, CBD, MLM, nutraceuticals/supplements |
| | Supported industries: CBD, firearms, vape shops, financial services, shipping | Supported industries: CBD, firearms, vape shops, financial services, shipping |
| | Supported Industries: CBD, telemarketing, online gaming, massage parlors | Supported Industries: CBD, telemarketing, online gaming, massage parlors |
| | Supported Industries: eCommerce, bail bonds, debt services, offshore businesses | Supported Industries: eCommerce, bail bonds, debt services, offshore businesses |
| | Supported Industries: Firearms, vape shops, real estate, gambling | Supported Industries: Firearms, vape shops, real estate, gambling |
Other Featured Options:
Soar Payments: Supported Industries: Credit repair, legal services, pawn shops, CBD
SMB Global: Supported Industries: Travel, online furniture sales, financial services, fantasy sports
Read more below to learn why we chose these options.
What Is A High-Risk Merchant Account?
A high-risk merchant account is a merchant account for businesses that pose a high risk of fraud and chargebacks by the processor. This assessment may be based on the nature of the business, the owner's personal credit and business history, and other factors.
Every processor makes its own high-risk determinations, so a business might be deemed high-risk by one processor but not by another.
Why High-Risk Merchant Services Are Different Than Traditional Merchant Accounts
Naturally, having your businesses labeled "high-risk" is frustrating. While certain business types (adult entertainment, gambling, bankruptcy law firms, etc.) nearly always get the designation, simply having poor personal credit or high average ticket sales can do it as well. See our article on running a high-risk business for a complete list of the business types typically considered high-risk, along with other factors that might get your business that designation.
If a processor declines your processing application because it considers you a high-risk merchant, don't panic. Though you won't be accepted by most of the big names in the industry, you can still find a processor that will work with you. However, you'll pay higher processing rates and account fees, and you'll usually be stuck with a long-term contract and an early termination fee. In some cases, you might also have to put up a rolling reserve.
Don't despair, though — the existence of countless high-risk businesses demonstrates that you can indeed run a successful one. As for high-risk processors, many are shady and exploitative, but there are several honest providers offering quality services as well. We're here to highlight those providers for you.
4 Benefits To Using A High-Risk Merchant Account
While high-risk merchant accounts have their disadvantages, they come with certain advantages as well:
Pros
Fewer restrictions on international transactions
Offer recurring billing
Load balancing for reducing chargebacks and processing higher sales volumes
Increased fraud protection
High-risk processors are, by necessity, experts in risk mitigation. While this comes at a cost, your businesses will nonetheless enjoy these benefits with a quality, high-risk provider.
How To Choose A Reputable High-Risk Payment Processor
If you've been identified as a high-risk merchant or if you suspect you might be one, following these tips should help you find a merchant account that accepts your business and meets your needs:
Check The Processor's Accepted Business Types: While a processor might be a high-risk specialist, that doesn't necessarily mean it serves all high-risk business types. For instance, some high-risk providers will accept cannabis merchants, while others will not.
Look For A Processor That Offers Load Balancing: With load balancing, you can spread your transactions across multiple merchant accounts, which are integrated into a single payment gateway. This carries multiple advantages. For one thing, if one of the accounts drops you, you'll still have the others to rely on. What's more, with multiple accounts, you'll be able to process more on a monthly basis, and your chargeback risk will be reduced.
Read Your Contract Carefully: As most high-risk merchant account providers work with multiple processors, they tend not to list their rates and fees online, as these can vary depending on the merchant account (or accounts) you get matched with. Accordingly, pay close attention to the rates you'll be charged, and make sure you understand any extra fees. Also, while you're not likely to get approved for interchange-plus pricing or a month-to-month contract, it doesn't hurt to ask.
The 7 Best High-Risk Merchant Account Providers
The best high-risk merchant account providers have several things in common, including honest sales practices, a transparent onboarding process, personalized customer service, and equitable contract terms. Rates and fees aren't as low as most low-risk providers offer, but they will be reasonable.
With the above criteria in mind, let's look at seven of our recommended high-risk merchant account providers.
1. PaymentCloud
PaymentCloud


---



Pros
Excellent customer support
No account setup fee
Free credit card terminal
Few public complaints
Cons
No publicly disclosed pricing
PaymentCloud specializes in placing high-risk businesses, relying on a network of third-party processors and acquiring banks to get you approved for an account. You'll need to obtain a pricing quote from the company to find out what it can offer you, but merchants' feedback indicates that its fees and rates are quite reasonable. Best of all, PaymentCloud does the extra work required to accept a high-risk account without charging you any application or account setup fees.
For retail merchants, the company now provides a "free" EMV-compliant credit card terminal with each account — it's free so long as you return it if you close your account or switch providers. PaymentCloud also offers eCommerce merchants access to either Authorize.Net or one of several alternative third-party payment gateways. A free virtual terminal is also available with each account. While its lineup of products and services isn't as robust as some other providers, it offers all the essentials you'll need for a small or medium-sized business.
PaymentCloud enjoys a great online reputation, with both our readers and merchants on other sites giving the company a positive endorsement. Low-risk providers such as Dharma Merchant Services and Stripe Payments routinely refer high-risk applicants to PaymentCloud. Recommendations from such highly regarded providers carry a lot of weight with us.
2. National Processing
National Processing


---



Pros
Full line of Clover terminals and POS systems
Excellent online reputation
Low-cost echeck/ACH payment processing
Cons
"Free" equipment may require a long-term contract
Early termination fee charged for "free" equipment
National Processing is mainly known for its excellent low-risk payment processing services, pairing transparency and low rates with access to the full line of Clover terminals and POS systems. National Processing does, however, also offer high-risk accounts.
National Processing will work with its network of financial institutions to place high-risk merchants, including those in the categories of subscription services, high-volume sales, firearms, and tobacco/vape-related businesses. High-risk merchants will have access to most of the same features National Processing offers to lower-risk merchants, including terminals, mobile payment processing, eCommerce support, and chargeback prevention tools.
Note, however, that the transaction pricing stated on the company's site applies to low-risk accounts. High-risk merchants should expect higher fees. The good news is that high-risk merchants don't have to worry about paying account setup fees, you're still offered interchange-plus pricing, and no long-term contracts. However, there are still early termination fees, especially if there's equipment involved. You'll also pay a monthly account fee of $15 and gateway fees of $0.15 per online transaction.
Get Started with National Processing
3. Easy Pay Direct
Easy Pay Direct


---



Pros
Accepts a wide variety of high-risk industries
Load balancing feature for high-risk merchants
No early termination fees for most merchants
In-house sales team
High-risk specialist Easy Pay Direct offers its proprietary EPD Gateway as its primary product. It also provides full-service merchant accounts for both high-risk and non-high-risk merchants. As always, high-risk merchants will pay higher processing rates and account fees. However, the additional expense is entirely reasonable under the circumstances.
You'll have to pay a one-time account setup fee of $99 to get started with Easy Pay Direct, but the company doesn't charge an early termination fee if you close your account early. We don't normally like account setup fees, but the extra effort required to underwrite your account justifies the expense for a high-risk business.
Easy Pay Direct offers load balancing, which we've discussed in this article. It's particularly helpful for high-risk businesses that often exceed the underwriting processor's monthly processing volume limits. Just be aware that you'll usually have to pay separate monthly fees for each account, so it might not be cost-effective for some merchants. The load-balancing option and the robust features of the company's EPD Gateway make it an excellent option for high-volume businesses with an online sales channel.
Get Started with Easy Pay Direct
4. Durango Merchant Services
Durango Merchant Services


---



Pros
Offers offshore accounts for international merchants
Fair pricing and contract terms
Offers an EMV-compliant mobile card reader
Dedicated account manager for customer service
Cons
Early termination fee in some cases
Durango Merchant Services is one of the oldest and best high-risk merchant services providers. The company has an excellent reputation for honesty, fair rates, and great customer service. Like almost all high-risk providers, Durango uses a quote-based pricing system and doesn't disclose fees or rates on its website. In addition to working with US-based processors and banks, the company can also set you up with an offshore merchant account if you need one.
Durango supports eCommerce merchants through its proprietary Durango Pay payment gateway. This gateway includes all the standard payment and security features you'll need to run a web-based business, including an Authorize.Net emulator mode. Support for retail merchants includes a variety of countertop terminals that accept both EMV and NFC-based payment methods, as well as the iProcess mobile payments system.
All merchants will be assigned a dedicated account manager for all customer-service-related issues. While this can sometimes be problematic outside of regular business hours and when your account manager isn't available, it usually provides a much higher level of service than you'll get from a random customer service representative. Personalized customer service and the ability to work with various domestic and offshore payment processors set Durango Merchant Services ahead of most of its competitors.
Get Started with Durango Merchant Services
5. Host Merchant Services
Host Merchant Services


---



Pros
No early termination fee
No setup or application fees
No monthly minimums
Excellent customer support
Cons
It can be expensive for low-volume merchants
Host Merchant Services isn't a high-risk specialist. While primarily serving low-risk businesses, HMS also accommodates several high-risk business categories. Its interchange-plus-only pricing and a full range of products and services make it an excellent choice if you can get approved. A former web hosting company, HMS is ideally suited for eCommerce merchants. It uses TSYS Merchant Solutions (now part of Global Payments) as its back-end processor.
Retail merchants can choose from a variety of terminals for sale, as HMS does not lease equipment. If you process over $20,000 per month, you may qualify for at least one free EMV card terminal. Mobile processing is also supported through the ProcessNow mobile payments system. The company offers a variety of POS systems as well. eCommerce merchants can choose between the company's proprietary Transaction Express gateway, Authorize.Net, or one of several third-party gateways.
HMS uses interchange-plus pricing exclusively and discloses some standard rates and fees on its website. Be aware that your rates and fees will probably be higher as a high-risk merchant. The company providers 24/7 customer service and has an excellent reputation in this area. If your business falls into one of the categories of high-risk activities that it can accommodate, HMS is an excellent merchant account provider.
Get Started with Host Merchant Services
6. Soar Payments
Soar Payments


---



Pros
Automated custom pricing quote
Automated application process
Fast underwriting
No application fees
Cons
Only works with US-based businesses
Early termination fee
Soar Payments specializes in serving the high-risk community and has very competitive pricing and terms that are attractive to low-risk companies. Soar offers a small selection of terminals but reserves its "free" terminals for low-risk merchants.
Soar Payments is mainly focused on eCommerce services, however. In addition to the Authorize.Net and USAePay gateways, it also offers the NMI payment gateway, which can integrate with most of the more popular online shopping carts. The gateway also integrates with Chargeback Armor, an automated chargeback prevention and response program.
Soar works with about a dozen banks and processors to place high-risk merchants and also offers offshore accounts. Soar uses a quote-based pricing system and does not publicly disclose its fees or rates. Expect a rolling reserve and a monthly minimum to be part of your high-risk account. The company's standard contracts include an initial two-year term, which will automatically renew for one-year periods after that. There's also a $495 early termination fee, but this only applies during the first two years of your contract. Overall, Soar Payments offers very competitive terms for high-risk merchants.
Get Started with Soar Payments
7. SMB Global
SMB Global


---



Pros
Offers high-risk merchant accounts to a wide variety of industries
Offers offshore merchant accounts
Reasonable pricing and contract terms
Excellent customer service
Cons
No mobile app
The website lacks detailed account information
SMB Global specializes in providing merchant accounts to high-risk and offshore businesses, including businesses in the travel industry. The company offers a full range of services for eCommerce merchants, including a choice between the NMI Gateway and Authorize.Net. However, it currently doesn't advertise a mobile processing system or credit card terminals for retail merchants.
Using various back-end processors, SMB Global can approve a merchant account for almost any high-risk business. It has an excellent reputation for fair prices and top-notch customer service. The company doesn't offer any pricing information on its website because it works with so many banks and processors to get you approved for an account. Processing rates, account fees, and contract terms vary widely depending on which back-end processor handles your account.
While you should request an interchange-plus pricing plan, be prepared to accept a tiered pricing plan instead, particularly if you have a low monthly processing volume or haven't been in business for very long. Likewise, you can also expect to have a standard three-year contract with an automatic renewal clause and an early termination fee if you close your account early. A rolling reserve is also likely to be included in your account agreement.
Looking For One Of These High-Risk Credit Card Processing Companies?
While the six providers above represent our top choices for high-risk payment processing, there are other names in the industry that you may recognize. Here are some additional alternatives to consider in your search for a high-risk merchant services provider:
eMerchant Broker
eMerchant Broker is one of the more inclusive high-risk specialists in the industry, able to place many high-risk businesses that might otherwise not get approved for an account at all. However, the company's higher risk tolerance comes at a price. Its processing rates and fees are quite high, even in comparison to other high-risk providers. At the same time, it offers high-quality customer support and has a reputation for honest sales practices, so you should consider getting a quote from the company.
PayKings
PayKings is a reputable high-risk specialist. The company accepts a wide variety of high-risk industries, including CBD merchants. Online reviews of the company are generally quite positive. However, we haven't done a full review of PayKings yet, so we can't make a valid comparison between them and our six top-rated providers listed above.
Instabill
Another viable choice for a high-risk business is Instabill. The company is best known for its willingness to accept merchants in just about every high-risk category. It also offers strong support for offshore merchant accounts. However, rates and fees can be on the high side — depending on which back-end processor is underwriting your account.
BankCard USA
While BankCard USA accepts some high-risk categories, we don't recommend it in most cases. The company's reputation for shady sales practices and poor customer service makes it an inadequate choice for most businesses, including those in the high-risk category. If you're having trouble getting approved for a merchant account with our recommended providers, however, the company might be worth checking out as a last resort.
Other Considerations For Choosing High-Risk Payment Processors
What if the high-risk payment processor you're considering isn't on our list? It doesn't necessarily mean that they're not good. They might be very good for your business's particular needs. Having already discussed some general guidelines on pricing, contracts, and customer support to think through when deciding on a processor, there are some additional factors you might want to consider.
Hardware For High-Risk Processing
By hardware, we mean the equipment needed to process card-present transactions. This could be a standard wired credit card terminal, a wireless terminal, a POS system, or a mobile smartphone-based system with a card reader and an app.
If at all possible, you should buy your equipment outright rather than leasing it. Standard terminal leases run for four years and are noncancelable, so you would have to buy out all of the remaining months of your lease if you close your account.
Many providers now offer a "free" terminal with your account. Be wary of this and read the fine print. While this offer might work out if you only need one terminal, you'll often end up paying a higher monthly account fee. You could also be locked into a long-term contract with a hefty early termination fee.
Accepting Alternative Payment Methods
Though this may seem obvious at this point, you shouldn't accept a magstripe-only card reader. With the switch to EMV, you'll need equipment that can process both magstripe and EMV cards. Most newer processing equipment can also accept contactless payment methods using NFC (such as Apple Pay and Google Pay), which have been gaining in popularity with consumers recently.
High-Risk Payment Gateway & eCommerce Support
If your business has an online presence, you'll need a payment gateway to process your sales transactions. You might also want a virtual terminal to go with the payment gateway, as this will allow you to input card-not-present transactions from any internet-connected device with a web browser. Card readers that connect to your computer via USB or Bluetooth expand the usefulness of a virtual terminal by allowing you to process card-present transactions as well.
You might be able to save processing costs if you steer your customers to pay by ACH/echecks. ACH and echecks aren't suited for every type of high-risk business, but you'll want ACH support if you can incorporate recurring or subscription billing into your business.
As for high-risk payment gateways, most of the larger providers offer their own proprietary gateway. These come with various security features and virtually unlimited customization options. At the same time, they also usually include an "Authorize.Net emulator mode" as a nod to that company's continued domination of the market space.
Most gateways today offer a solid set of security features, including tokenization and encryption. Don't accept any gateway that doesn't provide these critically important features. For high-risk merchants, avoiding chargebacks is especially important. Look for features that attempt to prevent — or at least flag — potential chargebacks before they occur. Services such as Chargeback Armor help detect potential chargebacks. Consider adding them to your account if your provider offers them.
Another important reason to consider a proprietary gateway is the issue of data migration. High-risk businesses tend to change providers more frequently than low-risk enterprises, so it's crucial to be able to take your customer information database with you. Sadly, Authorize.Net charges an inordinately high price to export your customer data to a competing gateway, and it's not alone amongst gateway providers. Learn what your provider's data migration policies are before you sign up.
Why You Shouldn't Choose A Payment Service Provider For High-Risk Merchant Services
Payment service providers (PSPs) allow you to accept credit cards without the need for a dedicated merchant account. PSPs usually come with simple, flat-rate pricing for credit card processing, no monthly fees, and no long-term commitment. Popular PSPs include:
However, all PSPs have strict policies against servicing most high-risk businesses. To evade these policies, some merchants fudge the truth about their business's nature. Don't do this! Lying to your processor about your business will get your account shut down immediately. You'll also probably be placed on the MATCH list, making it far more difficult to get approved by any merchant account provider.
One notable exception is Square's program for CBD merchants. While the processing rates are higher than those for low-risk merchants, they're still reasonable compared to what other high-risk providers typically charge. If you're running a CBD business, consider this option.
Check Out These High-Risk Merchant Accounts For Specific Business Types
If you're looking for more specific recommendations relating to your particular high-risk business type or circumstance, the following resources should give you some further guidance.
The Final Word On High-Risk Credit Card Processing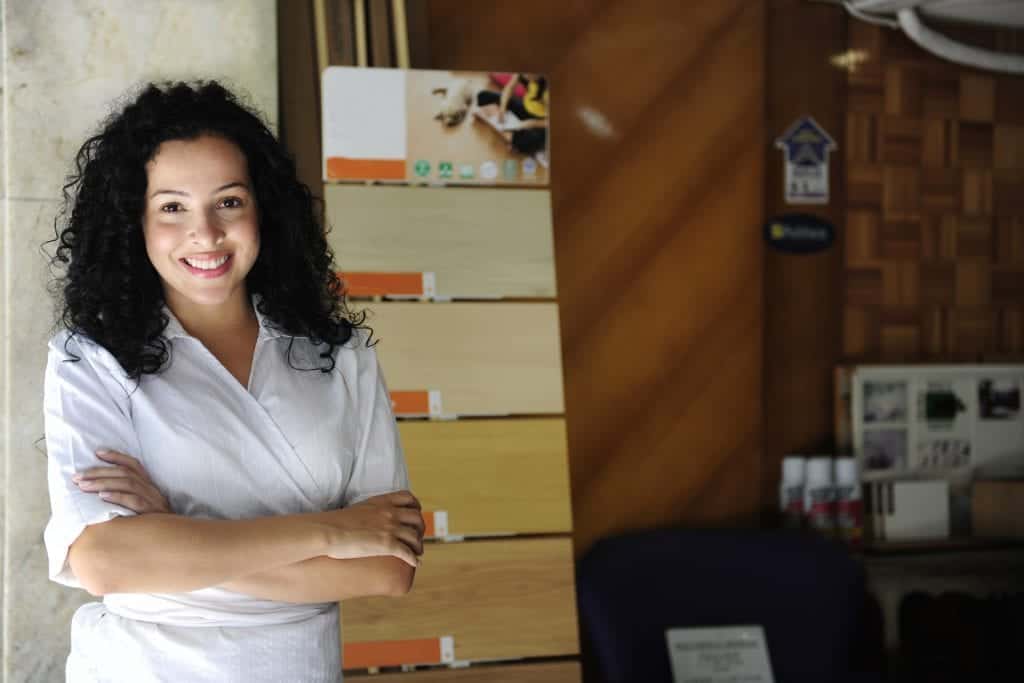 All six of the providers profiled in this article are good choices for high-risk merchants. Which one is best for your particular business will depend on several factors, including your credit history, processing history, and which high-risk business category you fall under.
Here are some final bits of advice:
Do your research ahead of time — talk to sales reps from the companies you're interested in to see what they offer you.
Get quotes from at least three providers before choosing one.
Review your proposed contract thoroughly before signing up.
Check out our payment processing guide if you're unfamiliar with the basics of processing.
The provider with the lowest rates might not necessarily be the best overall choice. Intangible factors, such as better customer support, can make a slightly more expensive provider a better long-term choice.
If you've had any experience with any of our top high-risk merchant account providers, please leave a comment below and tell us all about it.
In Summary: The 7 Best High-Risk Merchant Account Providers