First Data Merchant Services Review (Now Fiserv)
Fiserv offers everything a merchant could need for payment processing, but thanks to high fees and and lengthy contracts, it isn't a great fit for small businesses.
Expert Analyst & Reviewer

UPDATED
Advertiser Disclosure: Our unbiased reviews and content are supported in part by
affiliate partnerships
, and we adhere to strict
guidelines
to preserve editorial integrity.
First Data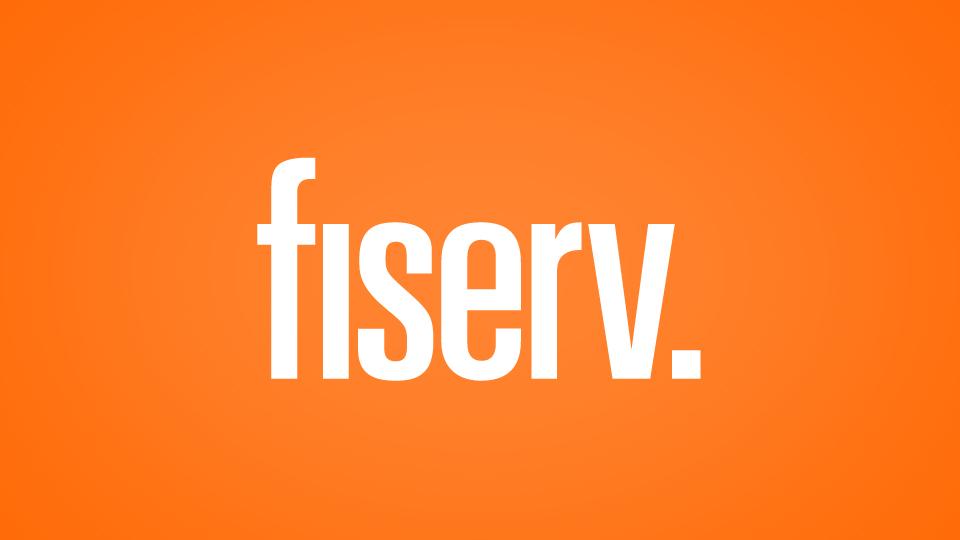 First Data At A Glance
Large, direct processor with well over 100 resellers
Offers full line of Clover terminals & POS systems
Processing rates & account fees not publicly disclosed
---
Pros
Full line of Clover terminal, mobile, and POS systems
Competitive interchange-plus rates available to high-volume businesses
Extensive online knowledgebase
Cons
Overpriced equipment leases
A four-year standard contract with a liquidated damages clause
High recurring account fees
What Is First Data?
First Data, now known as Fiserv following a merger, has built itself into one of the biggest names in credit card processing. Despite its enormous reach and a wide variety of payment tools for businesses, First Data has never been friendly to small businesses.
While the company has a huge network of independent resellers, this review will focus on its direct sales channel. Contract terms can — and usually do — vary from what you'd receive from a reseller.
Fiserv/First Data rates merely as an average merchant account provider (note that in the processing industry, the "average" is pretty lousy). First Data reviews from merchants point out issues with funding holds, poor customer service, and exorbitant fees. Small businesses that like the First Data product lineup — including the Clover POS line — are much better off finding a reputable reseller of First Data's credit card processing services than going to the company directly. We're awarding it a score of 3 out of 5 stars for now. Be aware that this is an average figure because your experience with them will vary quite a bit, depending on your business's size. Large businesses will have a much better experience with the company, while smaller ones will most likely end up paying way too much for services they probably don't need.
Products & Services
As befitting such a huge company, First Data offers every conceivable product and service you might ever need to run your business successfully. These features are all very high-quality, but don't expect them to be a bargain. You'll pay full price, but for many merchants, the cost is well worth it in terms of what they can do for your business. Here's what First Data/Fiserv provides:
Merchant Accounts: First Data is a direct processor, so you'll be dealing with the company for every aspect of maintaining your merchant account. You might not get the personalized customer service that a smaller company can offer, but it provides a measure of stability that a smaller organization can't always give you.
Credit Card Terminals: The company offers a variety of terminals, including both wired and wireless models. First Data's current lineup includes new terminals (such as the FD150) that support EMV and NFC-based payment methods. The FD150 is an upgraded version of the old First Data FD130 and features a faster processor and twice as much onboard memory. The company also offers the RP10, a PIN Pad terminal that can be used with either the FD150 or a third-party terminal. Ironically, the FD150 has PIN debit functionality built-in, so you really don't need the RP10 unless you're using a different terminal. Equipment may be bought outright or leased. While the website does not disclose any pricing, we recommend that you shop around before purchasing a terminal directly from First Data/Fiserv. Many of its resellers can offer you a lower price for this equipment. We also highly recommend that you avoid leasing your equipment, as you'll get locked into a noncancelable contract, which will cost you many times more than what the equipment is worth over the life of the lease. Unfortunately, First Data leases are handled through its subsidiary, First Data Global Leasing (FDGL), one of the industry's worst equipment leasing companies.
Point Of Sale (POS) Systems: One of First Data's most powerful features is the line of Clover point of sale (POS) systems. While the Clover Station (now available in Solo and Duo versions) is the company's flagship product, a smaller model, the Clover Mini, is also available. These products all boast a very impressive set of capabilities. However, you should be aware that they're rather expensive compared to the competition. For example, the Clover Station Solo typically costs around $1,349 or more. You'll also incur a software subscription fee (ranging from $9.95 to $69.95 per month) to use these systems, which is in addition to your monthly merchant account fee. Finally, they're proprietary products, so you can't simply swap out the software the way you can with a tablet-based system.
Mobile POS Systems: First Data also offers the Clover Flex, a portable device that combines point-of-sale functionality with the smaller form-factor of a smartphone. It has a 5" color touchscreen, a built-in barcode scanner, and an integrated thermal receipt printer. The Clover Flex can accept magstripe, EMV, and NFC-based payment methods and can also manage your inventory. First Data doesn't disclose pricing on its website, but Dharma Merchant Services sells this model for as little as $499 plus $15 per month for a wireless data plan.
Get The Best Deal On Clover Products
heading
Payment Depot
Dharma
National Processing
Clover Corporate

Payment Depot

Dharma Merchant Services

National Processing

Official Clover Store

Provides all Clover products

✓

✓

✓

✓

Transparent pricing with no hidden fees

✓

✓

✓

✓

Rate matching and negotiable quotes

✓

✓

✓

Varies

Fair entry-level quote standard

$49/month+

0.00% + $0.05-0.15 markup

$20/month

0.15% + $0.07 markup

(Must process $10K+ per month)

$10/month

0.15% + $0.07 markup

$39.95/month

2.3% + $0.10 for in-person transactions
Mobile Processing: First Data offers the Clover Go mobile payment system, which consists of the free Clover Go app (available for iOS and Android) and a card reader. The card reader supports swipe and EMV transactions as well as NFC-based payment methods. Apple Pay, Google Pay, and Samsung Pay are all supported. The reader connects via Bluetooth, so it will work with newer phones that don't have headphone jacks.
eCheck Processing: With Clover Check Acceptance, you can accept both paper checks, echeck payments, and ACH transfers. While paper checks are declining in popularity as a payment method, this is a beneficial service to have if you still have a lot of customers who like to use their checkbooks. Processing costs are also much lower, although this will be offset by the (undisclosed) monthly fee for the service.
Integrated Omnichannel Payments Platform: In recent years, payment processors have begun to introduce cloud-based proprietary platforms that integrate in-person and online sales, allowing merchants to monitor every aspect of their business from any web-connected device. Fiserv's entry into this growing sector is Carat, which offers more than 30 precertified integrations with existing third-party services. Unfortunately, most of the information disclosed about Carat on the Fiserv website consists of empty marketing fluff rather than concrete, detailed information about what Carat can do for your business. It also appears to be aimed at very large commercial enterprises rather than small businesses.
Payment Gateway: While Fiserv is now steering eCommerce merchants to its Carat platform, it still supports First Data's old proprietary Payeezy Gateway for smaller online businesses. Payeezy has every feature you'll need to accept payments and keep your customers' data secure, integrating with over 70 different shopping carts and accepting payments by credit or debit card, echeck, or PayPal. It also supports multiple currencies.
Virtual Terminal: If you need to be able to key in transactions manually using a laptop or mobile device, the Clover Virtual Terminal is an easy way to do so. This feature doesn't require any additional monthly fees to use, and all transactions are processed at the keyed-in rate.
Website Builder: For the budding eCommerce entrepreneur, the Clover Online Store allows you to build your website and integrate it with the Payeezy Gateway. Web hosting and shopping cart integrations are built-in, making it easy to get set up and start selling online.
Reporting & Analytics: Clover Insights is an app-based reporting solution that offers a variety of analytical data about your business. While this is a standard feature these days, it's still useful if you want to optimize how you run your business.
Security Features: Clover Security (offered through TransArmor) provides optimal data security through end-to-end encryption, which encrypts every transaction at each stage of processing. The Clover Security package includes other features, such as data breach insurance, and costs an extra $19.95 per month.
First Data Canada Merchant Services
First Data/Fiserv is also available to merchants in Canada, and the company maintains a separate Canadian website. Unfortunately, the First Data Canada website isn't any more informative than the US site. There are a few disclosures regarding rates and fees, but these are limited to information about interchange rates and other pass-through fees that are actually charged by the issuing banks. There's also some information about the Code of Conduct for the Credit and Debit Industry in Canada, to which Fiserv has pledged to adhere. If you're a Canadian business owner looking for a merchant account provider that offers excellent service to small businesses, take a look at the best and worst Canadian merchant account providers for small businesses.
First Data Credit Card Processing Fees & Rates
First Data's website contains a tremendous amount of information about its many products and services, but there are no pricing disclosures. There's a reason for this: The company sets prices differently for every customer. The tremendous variability in First Data credit card processing fees makes it all but impossible to list them all. Depending on the nature of your business and your processing history, you might be offered a tiered, interchange-plus, or even a flat-rate pricing plan. Even within those broad categories, there are plenty of variabilities.
Account fees, on the other hand, are a different matter. Many of these fees are standardized, and all merchants will pay the same amount for a particular fee regardless of how big their business is. We'd like to see more transparency on the fees that are the same for everyone.
What can you expect to pay in the way of First Data account fees? You may be charged an application fee when you apply for a merchant account as well as an account setup fee if your application is approved. You'll almost certainly have to pay a monthly account fee, although the amount could vary quite a bit from one business to another. This is one case where larger businesses generally pay more, although they'll save money overall due to the lower processing rates. You can also expect to have an annual fee to cover upgrades, etc. Fees for PCI compliance are also very common, although this is often included as part of the Clover Security package ($19.95 per month). Additionally, there are many other smaller, per-occurrence fees, such as Address Verification Service (AVS) fees, chargeback fees, etc.
Read our complete guide to credit card processing rates and fees for more information. Lastly, be sure to review your contract or merchant agreement thoroughly before you sign up. Most (if not all) of the fees you might be liable for will be spelled out somewhere in the fine print of your contract.
Sales & Advertising Transparency
Fiserv's credit card processing information is now fully consolidated on the Fiserv website. The site itself is quite impressive from a web design standpoint, with lots of flashy graphics and animation. However, it doesn't provide very much information that's useful in making a decision about signing up with the company. It's also pretty obvious that the company primarily caters to very large businesses. Testimonials from users such as Google and Microsoft certainly won't give you a warm fuzzy that Fiserv cares about you as a small business owner. Like many other merchant services providers in the payments industry, Fiserv's website serves primarily as a marketing device rather than a source of specific, useful information. While there's a fair amount of coverage of the Clover product lineup, you won't find detailed specifications or in-depth information about specific features. Pricing information, of course, is nonexistent.
One very positive thing about First Data payment processing is that the company employs a full-time, in-house sales team, so you won't have to worry about dealing with independent sales agents if you contact the company directly. You shouldn't experience the intense sales pressure or the misleading claims you commonly have to deal with when working with independent agents. Nonetheless, you should still negotiate aggressively to get the lowest rates and the best contract terms you can. You definitely should also thoroughly review your entire contract before you sign up for an account.
Contract Length & Early Termination Fee
Getting connected to the Fiserv/First Data processing network can be accomplished by either (1) signing up with the company directly, or (2) signing up with one of the company's many Independent Sales Organizations (ISOs, or resellers). First Data's standard merchant account contracts include an initial contract term of four years, with an automatic renewal clause for successive one-year periods thereafter. However, the contract length is sometimes negotiable, and you might be able to get approval for a shorter initial term. We prefer to see merchant account providers offer month-to-month billing instead of a multiple-year term. It's unlikely that you'll get this from First Data unless your business is very large and you have some serious negotiating leverage.
Long-term contracts almost always include an early termination fee (ETF), and First Data is no exception. Its ETF is equal to your monthly minimum, plus your monthly customer service fee and your monthly account fee, multiplied by the number of months remaining in your contract. This type of liquidated damages clause could conceivably cost you over $1,000 if you close your account within the first year or two of your contract. Fortunately, it's not too difficult to have this clause waived. However, you must negotiate to have it dropped before signing your First Data credit card processing contract. Be sure to keep a written copy of your waiver in case you later decide to close your account.
As for First Data resellers, be aware that some are really good, and many others are absolutely terrible. An ISO can offer you lower rates and fees than you might be able to obtain by signing up with First Data directly. However, they can just as easily charge you higher rates, tack on excessive fees, and lock you into long-term contracts with expensive early termination fees. At the same time, a few resellers offer month-to-month billing with no long-term commitment as a standard feature.
Dharma Merchant Services is one of our favorite processors, mostly because it offers transparent interchange-plus pricing, fair account fees, and month-to-month billing. For most businesses (especially small to mid-sized ones), Dharma can provide you with a much better overall deal than you'd receive by signing up for Fiserv/First Data credit card processing directly. Dharma operates under the philosophy that if you offer your customers services at a lower cost and with fair contract terms, you'll attract more customers overall. And, more importantly, you'll retain more of those customers for the long haul.
Customer Service & Technical Support
| First Data Support | Availability |
| --- | --- |
| Phone Support | |
| Email Support | |
| Support Tickets | |
| Live Chat | |
| Dedicated Support Representative | |
| Knowledge Base or Help Center | |
| Videos & Tutorials | |
| Company Blog | |
| Social Media | |
Very large businesses have a reputation for providing poor, impersonal customer support, and Fiserv/First Data is no exception. While the company offers 24/7 telephone and email support, we've received many complaints from small business owners alleging impersonal, unresponsive support from the company's customer service representatives. Promised follow-up actions fail to happen, forcing merchants to spend hours on hold and repeatedly contacting the company to report a problem that often never gets fixed.
Now, we're pretty sure that big-name clients such as Microsoft never have these kinds of problems. Unfortunately, it's quite clear — even down to how Fiserv's website is organized — that small business owners are treated as second-class citizens and relegated to the back of the line behind the much larger companies that bring in a greater share of the company's revenue. Fiserv is certainly not the only large corporation to behave this way, but it's particularly disappointing given that the company certainly has the resources to do better.
The Fiserv website includes an extensive Merchant Support section, accessible via a 'Support' button on the top menu. Here, you'll find links to Clover support resources (hosted on Clover's website), FAQs, a video library, and other helpful information.
First Data Merchant Reviews & Complaints
Fiserv/First Data has a lot of public complaints, but the overall volume is actually pretty average when you take into account its huge size. Fiserv and First Data still have separate BBB profiles, which we'll address separately.
Negative Reviews & Complaints
Neither Fiserv nor First Data is accredited by the BBB, although Fiserv nonetheless has an A+ rating (First Data's rating is currently an A). First Data's BBB profile — which will eventually disappear due to the merger — currently shows a whopping 595 complaints within the last three years. Of those, 185 were filed within the previous twelve months.
While this is undoubtedly a lot of complaints, it also represents a continuing drop-off in complaint volume since the Fiserv-First Data merger was announced in 2019. Fiserv itself now has 153 complaints over the past three years, with 74 complaints within the past twelve months. We're also starting to see more merchant services-related complaints on the Fiserv profile as merchants come to understand that this is now the correct place to address processing-related complaints.
It's also important to compare the overall number of complaints against the company's client base of 6 million merchants. If you do the math, that means that only 0.012% of them were dissatisfied enough to file a complaint. There are 206 First Data merchant services reviews on the company's BBB profile, with an average of 2.04 out of a possible five stars. Nearly all of the recent reviews have been 1-star ratings. While that's certainly not good, remember that satisfied merchants very rarely take the time to write positive reviews. This is especially true for a site such as the BBB, which is designed primarily to solicit complaints about businesses. The company does deserve credit for responding to every negative review and offering to correct the situation — a practice that not all providers follow.
Complaints on other consumer protection sites tend to be directed at one or more of First Data's resellers and not the company itself. First Data has little or no control over the business practices of smaller companies that resell its products, so, naturally, its complaint volume is very inflated. We also found a significant number of complaints directed at First Data Global Leasing. Looking at First Data credit card processing reviews from merchants who signed up directly for payment processing, we've identified the following common issues:
Overpriced Equipment Leases: As we've mentioned above, leases are handled by First Data Global Leasing, a subsidiary. These leases come with noncancelable four-year terms, meaning that you'll still have to make your monthly lease payment, regardless of the circumstances. You could close your account or even sell your business, but you'd continue to be on the hook for those payments. After four years, not only will you have paid far more than what the equipment is worth, but you also still won't own it. Avoid leasing under any circumstances and buy your terminals. First Data's terminals and Clover POS systems aren't cheap, but they're a lot less expensive than what a lease will cost you.
Excessive Account Fees: These complaints about First Data payment processing mainly come from merchants who didn't bother to read their contracts very carefully when they signed up. First Data charges a fee for just about everything, and most of its fees are on the high side of the industry average. The company sees itself as something of a luxury brand, and it charges accordingly for every service it provides. While larger businesses can afford these fees and will save money overall through lower processing rates, that's not the case for smaller enterprises. If you're a small business owner looking for a cheap merchant account, you've come to the wrong place. First Data merchant services are not for you unless you can sign up through a reputable reseller (such as Dharma Merchant Services or National Processing).
Withheld Funds & Account Terminations: Like any processor, First Data may freeze your funds or even terminate your account if it suspects fraud. Check out our article, How To Keep Your Payment Processor From Holding Funds Or Terminating Your Account: What Small Businesses Need To Know, for tips on preventing this from happening to you.
Enhanced Billback: This billing technique isn't popular with merchants, and it's generated a lot of complaints. There isn't much you can do about it, but you can check out our article, Billback & Enhanced Billback…Buyer Beware, for more information about how it works.
On the positive side, First Data appears to respond to every BBB complaint. It also issues refunds and takes other actions to try to resolve the merchant's issue.
Positive Reviews & Testimonials
The First Data website used to have an entire section devoted to Client Success Stories that included dozens of video testimonials and case studies from satisfied merchants using its services. The videos were very polished and professional-looking but still came across as authentic. Most of the participating merchants focused on the capabilities that First Data's POS (Clover) and other services had brought to their business. Unsurprisingly, there wasn't any mention of the company being the least expensive option for merchant services.
Unfortunately, Client Success Stories is no longer available on the new Fiserv website. In its place, you'll find case studies from several of Fiserv's larger corporate clients, including Microsoft and Google. These case studies aren't particularly relevant to small business owners and don't include any compelling information about why Fiserv is a better choice than its competitors.
Final Verdict
Let's be honest: Huge credit card processors like Fiserv/First Data don't care about your small business. With the bulk of credit card processing fees going to the issuing banks as interchange fees, providers like Fiserv usually make just a few pennies on a typical transaction. Those pennies still add up to huge profits with a large corporate client but aren't worth much at all with a small business. Nonetheless, the small business sector as a whole is too large to ignore. The problem with large, direct processors like Fiserv and others is that they tend not to offer services and prices that are specially designed to meet the needs of their small business clients.
For this reason, we strongly recommend that small businesses steer clear of signing up with Fiserv directly and work with a reputable reseller (such as Dharma or National Processing) instead. You'll have access to the same great Clover terminals and POS systems but at a much more affordable overall cost. You'll also have the freedom that a month-to-month contract provides and usually much better customer support if problems arise.
We also strongly recommend that you avoid leasing any equipment through First Data Global Leasing, which also provides equipment to some of the less-reputable Fiserv ISOs. Don't forget that Clover hardware products cannot be reprogrammed to work with any other processor's payment network (although you should still be able to use them if you switch to a different First Data reseller).
Overall, Fiserv/First Data earns a score of 3 out of 5 stars. This is an average rating because your experience with the company will vary a lot, depending on your business's size. First Data's score is a little higher for large businesses and significantly lower for smaller ones.
Frequently Asked Questions About First Data
---
We've done in-depth research on each and confidently recommend them.
We've done in-depth research on each and confidently recommend them.
To learn more about how we score our reviews, see our
Credit Card Processor Rating Criteria
.