Helcim Review: Does Helcim Credit Card Processing Offer The Best Of All Worlds?
Helcim is one of the best merchant services providers out there for both Canadian merchants and US-based businesses.
Expert Analyst & Reviewer

UPDATED
Advertiser Disclosure: Our unbiased reviews and content are supported in part by
affiliate partnerships
, and we adhere to strict
guidelines
to preserve editorial integrity.
Helcim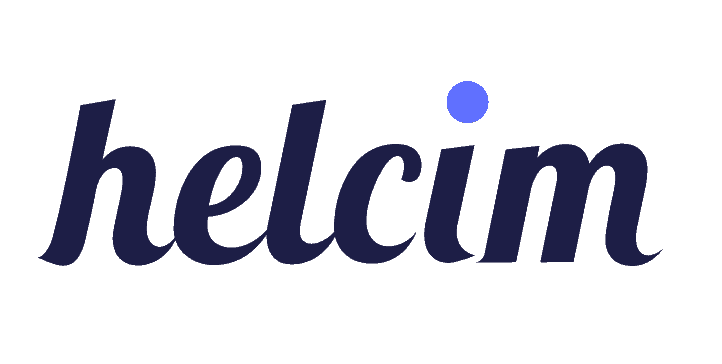 Helcim At A Glance
Month-to-month billing with no early termination fee for all users
Interchange-plus pricing for all users
No monthly account fee
---
Pros
Uses interchange-plus pricing
No long-term contracts or early termination fees
Extensive account fee disclosures
Accepts international payments
Excellent customer support
Cons
Not available to high-risk merchants
What Is Helcim?
Helcim is a full-service merchant account provider that works with small businesses in Canada and the United States. The company offers very flexible contract terms, transparent interchange-plus pricing, and a minimum of additional fees. Helcim provides all of the basic merchant services a business would need.
In addition to basic credit and debit card processing, it features a variety of proprietary services, including a credit card reader and an integrated payments platform that can process both in-person and online transactions. Helcim also supports most of the common alternative payment methods in use today, including ACH transfers, payment links, QR code payments, and online invoicing.
Helcim Credit Card Processing Services & Features
Helcim provides a full range of merchant services to enable mobile, in-person, and eCommerce payments with its robust and comprehensive features, including:
Merchant Accounts: Helcim is not a direct processor and instead partners with Elavon for processing services.
International Payments: You can accept payments from anywhere in the world with built-in payment options, and you won't have to deal with currency conversion. But be aware that international transactions come with cross-border fees, as set by the card payment brands.
Processing Hardware For Retail Businesses
Card Reader: Helcim offers just one credit card terminal: the proprietary Helcim Card Reader. This small, multifunctional device can handle all of your in-person credit card processing needs. In addition to support for magstripe, EMV, and NFC-based payment methods (including Apple Pay and Google Pay), it can sync up with your smartphone, tablet, or laptop/desktop computer. It's compatible with most of the recent versions of iOS, iPadOS, Android, Windows, and macOS and can connect via a USB cable, Bluetooth, or Wi-Fi. This interoperability allows it to function as a fully-featured point of sale (POS) system, countertop terminal, or mobile card reader. It can also work with a virtual terminal to accept card-present transactions. For a reasonable price, you can buy the Helcim Card Reader outright, with the option to add a stand and a receipt printer. Rental options are also available in Canada. Our one caution is that the Helcim Card Reader is powered by a rechargeable battery only, so we recommend keeping a charger handy for all-day in-store use.
Point Of Sale (POS) System: Rather than selling you a clunky, full-sized point of sale (POS) system, Helcim lets you install its Helcim POS software on just about any device you'd like to use. Paired with the Helcim Card Reader for accepting card-present transactions, your business can enjoy full POS functionality without the expensive hardware and costly software subscription fees that come with most traditional POS systems. Software features include the following capabilities:

Product/service catalog
Accessing invoices
Inventory tracking
Built-in credit and debit card payments
Unlimited invoice creation
Custom fields, including drop-down menus
Discount codes
Automatic tax calculations
Automatic email reminders for invoices due
Virtual terminal for card-not-present sales
Of course, you'll need to provide the hardware for this setup to work. You may or may not also need to invest in the optional cash drawer or barcode scanner.
Mobile Payments: The Helcim Card Reader can also provide full mPOS capabilities. Simply install the Helcim Payments app on your iOS or Android device, sync it with the reader, and you're ready to start taking payments.
Software For eCommerce Businesses
Online Store: Helcim offers a fully hosted online shop with customizable templates that you can adjust to fit your brand (e.g., brand colors and logo). You won't pay extra for web hosting with this service, and you can add your existing inventory to your shop and any other pages to your site that you want (such as a blog). Additionally, you can add a shopping cart with discount codes, tax calculations, and shipping integrations — and the payment flow is built right in. Folks with existing websites can still use these features, but Helcim also offers advanced DNS services if you have more custom needs.
Hosted Payment Pages: Helcim's hosted payment page option lets you take payments on an existing site with no programming required. Helcim's "payment page wizard" enables you to customize the template to add the fields you need, including recurring payments, invoice payments, customer registration, and shopping cart.
Buy-Now Button: Whether you have a site or not, you can utilize a buy-now button anywhere on the web, including your website, blog, or email, through the hosted payment page feature.
Online Food Ordering: With this feature, you can opt to have Helcim host your site or embed your menu and order form to your existing website. You'll get the shopping cart, discount code feature, tax calculations, and tip recommendations. Helcim does offer a demo for this feature, so you can see how it works. Like the online store, Food Ordering is customizable with branding colors and your logo.
Helcim API: You'll have access to development docs so that you can integrate payments and have customizable solutions for whatever you need, including your website, shopping cart, billing system, and application. You can take credit cards, debit cards, other tender transactions, batches, and settlements and have a fully secure card vault to store info and charge your customers. You can use it with the features included in your Helcim account or like a traditional payment gateway API. In all, you'll have over 80 different API actions at your disposal.
Helcim JavaScript: Helcim.js uses (CORS) AJAX (Cross-Origin Resource Sharing) to tokenize and process credit cards or bank account information. Used with Helcim API, you can create a fully customizable web presence to take payments securely.
Virtual Terminal: All Helcim Commerce plans include an integrated virtual terminal. This web-based application allows you to enter credit card transactions manually from any computer and is designed primarily for mail-order or telephone-order businesses. It also works well as a backup solution if your credit card terminal isn't working correctly. Note that keyed-in payments cost you more to process, so this should only be used if it makes sense to do so as a card-not-present payment option.
Ancillary Services
Fast & Easy Setup: You can sign up for an online account with Helcim in as little as five minutes. Underwriting to approve and activate your merchant account takes a little longer but usually occurs within 24 hours. While eCommerce businesses can begin accepting payments as soon as their account is approved, retail merchants will have to wait for their Helcim Card Reader to be delivered before getting started.
Product & Inventory Manager: This product is built into the Helcim Online Store and automatically syncs sales data across your sales channels. Reporting features are included and can be customized to provide the information you need to run your business.
Helcim Fees & Rates
| Monthly Card Processing Volume | In-Person Payments | Keyed & Online |
| --- | --- | --- |
| Less Than $25,000 | INT + 0.30% + $0.08 | INT + 0.50% + $0.25 |
| $25,001-$50,000 | INT + 0.25% + $0.07 | INT + 0.45% + $0.20 |
| $50,001-$100,000 | INT + 0.20% + $0.07 | INT + 0.40% + $0.20 |
| $100,001-$250,000 | INT + 0.18% + $0.06 | INT + 0.35% + $0.15 |
| $250,001-$1,000,000 | INT + 0.15% + $0.06 | INT + 0.30% + $0.15 |
| $1,000,001-$5,000,000 | INT + 0.12% + $0.05 | INT + 0.25% + $0.10 |
| $5,000,001+ | INT + 0.10% + $0.05 | INT + 0.20% + $0.10 |
One of the best things about Helcim's rates for credit card processing is that every merchant — regardless of processing volume or history — is set up with an interchange-plus pricing plan. Many providers don't offer interchange-plus at all, while others simply don't advertise it. Discounted rates are also available for high-volume businesses.
Keep in mind that while interchange-plus pricing clearly separates the interchange rate that you'll pay to the credit card associations and issuing banks from the markup you'll pay to your provider, you'll usually see a lot of variability in the interchange rates themselves, depending on the transaction type and card brand.
As with most providers, Helcim offers lower rates to businesses with a higher monthly processing volume. This feature can save you a significant amount of money on your processing costs as your business grows.
Check out our merchant account and credit card processing fees guide to understand payment processing costs.
Hardware & Software Costs
The only card terminal/reader currently offered is the Helcim Card Reader, which you can use as a countertop or mobile device. The Helcim Card Reader can also be used with a tablet, laptop, or desktop device to create a full-featured POS system. Helcim currently advertises the following costs for its equipment:
Helcim Card Reader: $109 per unit (includes free countertop stand)
ZJ-5809 Lightweight Thermal Printer: $79 per unit
The Helcim Card Reader is also compatible with the OtterBox uniVERSE Case System for tablets and phones (sold separately through OtterBox).
Additional Helcim Fees
Unlike most traditional providers, Helcim keeps your additional fees to a bare minimum. It's eliminated most of the extraneous fees that other providers love to tack on to your bill, including the following:
No account setup or application fees
No monthly account fees
No PCI compliance fees
No statement fees
Other incidental Helcim fees, some of which you may never encounter, are fully disclosed in your merchant agreement and on the company's website. For example, if you incur a chargeback, you can expect to pay $0 to $15 depending on the outcome.
Helcim is one of the few providers we've found that will refund your chargeback fee if you prevail in the investigation. As a merchant, it's a good idea to understand how to prevent a chargeback in the first place. For some helpful information, bookmark our post on how to keep your processor from holding your funds.
While Helcim is a very transparent company, we always recommend that merchants read and understand their merchant services agreement to prevent misunderstandings and frustration. Your agreement discloses all fees, including ancillary charges that may come up under certain circumstances (e.g., chargeback fees).
Sales & Advertising Transparency
Before you even sign up for Helcim credit card processing, the company website gives full disclosures about pricing and contract terms, as well as what features your merchant account includes. The information on Helcim's website is perhaps the most thorough and transparent explanation of merchant account pricing we've ever seen from a provider. For example, while a few other providers might disclose their interchange-plus processing rates for an entry-level plan, Helcim provides a detailed table of exactly what you'll pay as your volume increases.
We also think Helcim's sales team is a good example of how businesses should set up this part of a company. It has a dedicated, full-time sales staff and doesn't use independent agents. For merchants, this translates to a much more pleasant sales experience. You won't have to worry about the high-pressure sales tactics and misleading claims that independent agents frequently resort to. We haven't seen any criticism of the company's sales practices, but we have seen many positive comments from satisfied merchants.
Helcim also has a thriving social media presence, with regularly updated accounts on Facebook, Instagram, Twitter, and LinkedIn. These accounts mainly distribute material from the company's blog and feature numerous educational articles that will help you gain a more in-depth understanding of how credit card processing works. The company also has a YouTube channel, which currently features over 200 tutorials and educational videos.
Contract Length & Early Termination Fee
All Helcim merchant accounts feature true month-to-month billing, with no early termination fees or other penalties for closing your account. All you need to do is provide 30 days' notice, and your account will be closed. This is a much better and more flexible arrangement than the industry standard. Most providers will lock you into a three-year contract with an automatic renewal clause and an early termination fee (typically several hundred dollars) if you close your account before your contract expires.
Because these long-term contracts and cancellation penalties are so unpopular, there is a growing trend within the processing industry to do away with them. While some of the more honest providers (such as Helcim) will eliminate both the multi-year contract term and the early termination fee, most providers will agree to waive the cancellation fee — if you negotiate this waiver when you set up your account.
However, this arrangement is not a true month-to-month contract, as you're still on the hook for the full three years. While you won't be penalized if you close your account early, we've seen plenty of complaints from merchants who continued to be billed for monthly account fees long after they thought they had closed their accounts.
You won't have these kinds of problems with Helcim credit card processing, and it's good to see that the company is leading the trend towards true month-to-month billing within the industry. Nonetheless, we encourage you to read your contract very carefully before signing up. Pay close attention to the account closure instructions, which you'll want to follow to the letter to close your account without any problems.
Helcim Customer Service & Technical Support
| Helcim Support | Availability |
| --- | --- |
| Phone Support | |
| Email Support | |
| Support Tickets | |
| Live Chat | |
| Dedicated Support Representative | |
| Knowledge Base or Help Center | |
| Videos & Tutorials | |
| Company Blog | |
| Social Media | |
Helcim offers 24/7 telephone and email support, and merchants' feedback indicates that the quality of that support is generally excellent. One word of caution: While you're likely to talk to an in-house customer service representative during business hours, off-hours support is usually outsourced. Consequently, you can expect better help with technical issues if you call during regular business hours. Email support is excellent and also fast. You should expect to receive a response in less than 24 hours.
The company also provides an extensive online knowledgebase that's very easy to search. If you have questions about Helcim merchant services, you can click on a category and find what you need or do a general search by topic. We love that this part of the site is full of documentation and tutorials for setting up your countertop terminals, using the Helcim Virtual Terminal, running the mobile processing app, and other services. If you're new to Helcim credit card processing and are having trouble getting everything up and running, there's a good chance that you'll be able to solve your problem using the knowledgebase.
Helcim User Reviews
Negative Helcim Reviews & Complaints
Helcim has been accredited by the BBB since 2014 and currently has an A+ rating. Only one complaint has been filed against the company within the past three years — a trend that has continued over several of our annual review updates.
Feedback from merchants on other review sites has likewise been overwhelmingly positive. Here's a summary of what we found for Helcim merchant services reviews:
Trustpilot: 4.2/5 stars (117 reviews)
G2: 4.2/5 stars (14 reviews)
Capterra: 4.6/5 stars (19 reviews)
Overall, we didn't see any issues that came up repeatedly enough to indicate a problem. As to the few merchants who had a less-than-perfect experience, Helcim responded to every complaint and offered to resolve the issue.
We did see a few complaints from merchants who either weren't approved for an account or had difficulties with the "fast & easy" account setup process. As we've noted, Helcim does not accept high-risk merchants. However, even low-risk merchants have to go through an underwriting process that is controlled by the company's back-end processor (in this case, Elavon). Issues such as a low personal credit score on the part of the business owner can create unexpected problems in getting an account approved, but this process isn't entirely under Helcim's control.
We also saw some complaints that the Helcim Card Reader wasn't easy to use. However, Helcim provides full technical support and training for this proprietary product, so merchants should be able to resolve any problems relatively quickly.
Positive Helcim Reviews & Testimonials
As most Helcim reviews indicate, users are generally quite happy with the level of service they've received. Business owners praise the company's customer service and transparent rates across the board. Helcim also includes fully attributed testimonials on its website, which is somewhat rare and a great indication of its trustworthiness.
As noted above, feedback on Helcim from popular consumer review sites is mostly positive, with the majority of users giving the company a 5-star rating.
Final Verdict On Helcim Credit Card Processing
Finding a good merchant account provider can be a huge challenge for a small business owner due to the many variables to consider when estimating your costs. Helcim simplifies this process by offering transparent pricing disclosures on its website, and its online calculator can give you a reasonable idea of what your costs will be.
With a 400% growth in sales in just the past year, Helcim is proof that honesty and transparency can lead to success, even in the highly competitive payments processing industry. Overall, the company earns an excellent score of 5 out of 5 stars.
While Helcim won't be an option for those in high-risk industries, it stands out as the best overall Canadian merchant services provider — and one of the best options for US-based businesses as well.
---
The Merchant Maverick Seal of Approval 🏆
Helcim


---
After hours of in-depth research and evaluation, we can confidently recommend this brand to our readers. Get started today and see Helcim for yourself.
The Merchant Maverick Seal of Approval 🏆
Helcim


---
After hours of in-depth research and evaluation, we can confidently recommend this brand to our readers. Get started today and see Helcim for yourself.
To learn more about how we score our reviews, see our
Credit Card Processor Rating Criteria
.