The Complete Guide To Nonprofit Payment Processing
These processors all offer lower rates for nonprofits, but you'll also want to check for recurring billing, a free payment gateway, and other useful features.
Expert Analyst & Reviewer

UPDATED
Advertiser Disclosure: Our unbiased reviews and content are supported in part by
affiliate partnerships
, and we adhere to strict
guidelines
to preserve editorial integrity.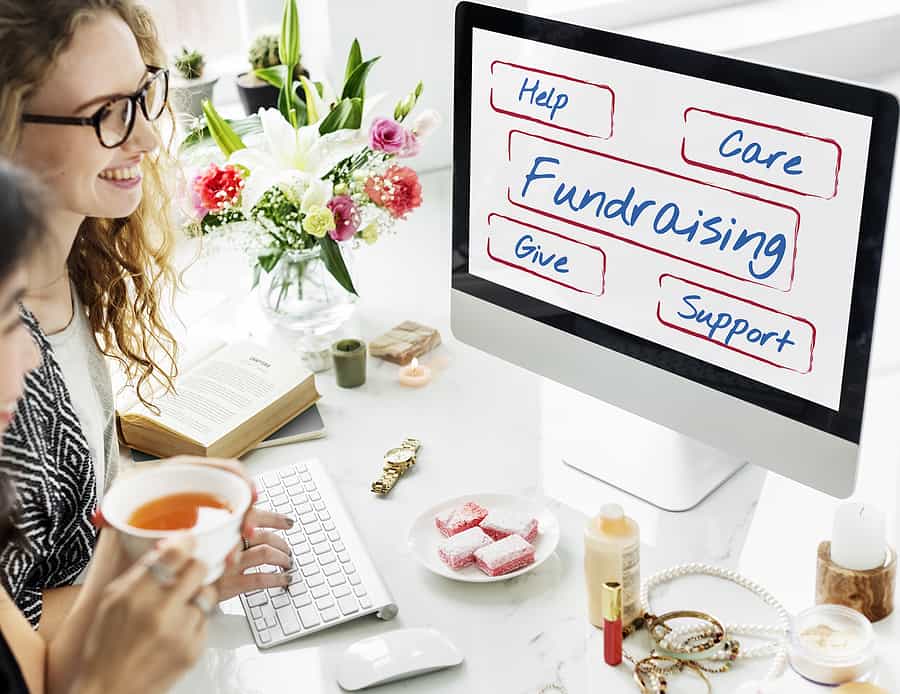 Anyone who runs a nonprofit organization knows how important it is to keep costs low, as funds and resources are limited. There are many ways to save money, but one that many organizations don't think of is optimizing their payment system to reduce their nonprofit's credit card processing costs.
With COVID-19 accelerating our drift toward an ever more cashless society, donations are increasingly funneled through online payment portals. There, not only can donors pay with a credit or debit card, but they can also buy additional merchandise, such as t-shirts, mugs, or books.
In addition to taking payments, nonprofits often require the ability to collect information about donors and sponsors for future fund drives. Some donors even prefer to set up automatic recurring payments. The payment processing needs of a nonprofit can be complex.
Read on to find the credit card processors best suited to handling nonprofits and online fundraising.
Learn More About Our Top Picks
Company
Summary
Next StepsSummary

High-risk merchant accounts
Excellent customer support

High-risk merchant accounts
Excellent customer support

Third-party processor
Extensive software for managing donations

Third-party processor
Extensive software for managing donations

Individual merchant accounts
Nonprofit discount
Additional tools for donation management

Individual merchant accounts
Nonprofit discount
Additional tools for donation management

Third-party processor
Great for international donations
Nonprofit discount

Third-party processor
Great for international donations
Nonprofit discount

Offers nonprofit discount
Offers individual merchant accounts
Pricing model favors high-volume transactions

Offers nonprofit discount
Offers individual merchant accounts
Pricing model favors high-volume transactions
Other Featured Options:
Payline Data:

Individual merchant accounts
Nonprofit discount
Good for nonprofits in medical industry

PayPal:

Third-party processor
Nonprofit rates
Tons of tools and features
Read more below to learn why we chose these options.
Why Nonprofits Need Reliable Payment Processing
While a nonprofit could theoretically rely on cash and paper checks for donations, this strategy would drastically limit its outreach. Almost all modern nonprofits can benefit from reliable online payment processing.
Payment processing can allow nonprofits to:
Accept Donations Online: Online payment processing for nonprofits makes it easy for your donors to send funds through your website.
Set-Up Recurring Donations: Recurring donations often use ACH bank-to-bank transfers. Payment processors can enable ACH payments for your nonprofit.
Ecommerce: If your nonprofit raises money by selling merchandise online, payment processors can allow you to set up online stores.
Seamlessly Promote & Sell Tickets To Events: Payment processing allows nonprofits to sell tickets to events more easily, allowing attendees to purchase them immediately upon an online announcement.
The Best Credit Card Payment Processing For Nonprofits
Many payments processing providers offer lower processing rates for nonprofits, but you'll also want to consider providers that make it easy to take credit card payments and other donations online. Here are some of our top picks for credit card processing providers for nonprofits.
1. PaymentCloud
PaymentCloud


---



Pros
High-risk specialist
Free credit card terminal
Excellent customer support
Cons
Non-transparent pricing
An early termination fee may apply
PaymentCloud is a credit card processor specializing in servicing high-risk businesses, and nonprofit organizations tend to be classified as such. The company pitches itself as a nonprofit payment processing solution, offering processing services and an integrated gateway to nonprofit organizations and businesses. Sadly, it does not provide a specific nonprofit discount.
PaymentCloud offers a virtual terminal, a shopping cart integration, and ACH/echeck processing, among other features. The company also provides one "free" terminal per merchant account, though if you close your account, you'll have to ship your card reader back to the company immediately, lest you get charged for the full cost of the machine.
Unfortunately, PaymentCloud provides no pricing information on its website. However, we know that PaymentCloud offers both tiered pricing and interchange-plus pricing models. We recommend getting interchange-plus pricing whenever possible.
2. Square
Square


---



Pros
Predictable flat-rate pricing
No monthly fees
Impressive feature set
Affordable chip card readers
Cons
No nonprofit discount rate for entities taking in less than $250K annually
Account stability issues
Square has a dedicated page for nonprofits, but, at this writing, it does not give a special discount rate to most nonprofits. If your nonprofit takes in more than $250,000 per year in donations, however, you might be able to negotiate a custom discounted rate. Otherwise, Square charges its standard transaction fees: 2.6% + $0.10 per transaction, with keyed-in transactions costing 3.5% + 0.15%.
While Square doesn't exactly give a discount for nonprofits, a lot of Square's processing, business management, and payment analytics software come free after signing up. One feature that might benefit nonprofits is Square's customer management software, where contact information and donation history can be automatically saved.
If you need to integrate Square payments to other software, Square supports a large number of options. Be sure to read our full review of Square and investigate the specifics of its website. Then, have a look at our guide to Square for nonprofits.
3. National Processing
National Processing


---



Pros
Nonprofit discount offered
Interchange-plus pricing standard
Low-cost ACH/echeck payment processing
Offers month-to-month billing with no early termination fee (ETF)
Cons
Long-term contracts required in exchange for free terminal
Early termination fee charged in some circumstances
If you work with National Processing, not only will you get a nonprofit discount, but it also makes additional donations to charities, so even your processing fees end up doing good. National Processing is a merchant account provider that favors transparency in pricing and reasonable contracts and fees. We think highly of National Processing.
As to rates, National Processing offers a discounted rate to nonprofits of:
Storefront: Interchange + 0.15% + $0.07 per transaction
Virtual: Interchange + 0.20% + $0.10 per transaction
Monthly Fee: $10 per month
In addition to the above, National Processing has proprietary software to help donors track their donations, and nonprofits manage these donations with additional analytics.
Get Started with National Processing
4. Stripe Payments
Stripe Payments


---



Pros
Discount available for qualifying nonprofits
Excellent developer tools
Predictable flat-rate pricing
Advanced reporting tools
Cons
No nonprofit discount if your organization raises less than 80% of its funds via donations
Account stability issues
Stripe offers custom charity pricing for nonprofit organizations with a base rate of 2.2%+$0.30 for most transactions. To qualify, your nonprofit must be a 501(c)(3) organization, and you must also raise at least 80% of your funds through donations. That means if your organization raises more than 20% of its funds through membership fees, tuition payments, etc., it can't qualify for this discounted rate. You must contact Stripe to find out your specific discount.
Once you have set up your nonprofit with Stripe, you can create a custom website experience, accept payments on desktop and mobile devices in any currency, and generate and download custom reports. Some very large charities/nonprofits use Stripe, including Unicef, Oxfam, and NPR. If you go with Stripe, you'd be in good company.
Read our Stripe nonprofit guide before making a final decision.
Get Started with Stripe Payments
5. Dharma Merchant Services
Dharma Merchant Services


---



Pros
Discounted pricing for qualified nonprofit companies
Competitive interchange-plus pricing
No annual fee or monthly minimum
Month-to-month billing with no early termination fees
Cons
Not recommended for businesses processing less than $10,000 per month
No support for high-risk or international users
Dharma is a merchant services provider that believes in giving good value for a fair price. It offers interchange-plus pricing, and its website clearly discloses the charges, so you know what you will pay. There's no early termination fee with Dharma, so even if, after a while, you decide you don't like the service, you can leave without suffering a hefty penalty.
Dharma's company values and culture align well with nonprofits. In fact, it has been working with nonprofits for a long time and knows to make sure your nonprofit is assigned the correct MCC. It also gives an additional discount to nonprofits. As of this writing, Dharma's nonprofit rates are:
Storefront: Interchange + 0.10% + $0.08 per transaction (interchange + 0.20% + $0.08 per Amex transaction)
Virtual: Interchange + 0.10% + $0.11 per transaction (interchange + 0.20% + $0.11 per Amex transaction)
Monthly Fee: $20 per month
Dharma has an entire page of information specially designed for nonprofits, so you know exactly what you will get if you sign up. For additional details about Dharma, read our Dharma review.
Get Started with Dharma Merchant Services
6. Payline Data
Payline Data


---



Pros
Transparent interchange-plus pricing
No early termination fee
Free virtual terminal and gateway
Nonprofit discounts available (medical)
Cons
Not available for international users
Hidden developer tools
Payline Data is another credit card processor that we at Merchant Maverick like. While it doesn't have nonprofit-specific information on its website, we contacted a few folks for you and confirmed that Payline does have special rates for nonprofits.
Basically, nonprofits get Payline's retail pricing. Typically, retail (card-present) transactions have the lowest rates. Even though nonprofits tend to get donations through the web (i.e., card-not-present transactions), Payline Data is giving its best pricing to nonprofits. To be more specific, the charges are:
Processing Fee: Interchange + 0.20% + $0.10 per transaction
Monthly Fee: $10 per month
It also works with you to set up the payment processing portion of your website to make it a better client experience, including adding a Donate Now button for easy payments. Contact Payline Data for more specifics.
7. PayPal
PayPal


---



Pros
Predictable flat-rate pricing
Discounted nonprofit rate available
Extensive integrations
Good developer tools
Cons
Account stability issues
Inconsistent customer support
As of August 2, 2021, PayPal has changed its pricing for online payment processing, affecting new and existing merchants. The new rates are complicated and not easy to summarize, so we recommend reading our article on PayPal's pricing to understand how the new prices will affect your business.
PayPal has a lot of resources designed especially for nonprofits. That includes special transaction rates for 501(c)(3) charities. Even if your organization doesn't qualify as such, PayPal might still have reduced rates for you. There are no extra fees for setup, statements, withdrawals, or cancellation. PayPal charges 1.9% + $0.49 per transaction. PayPal also provides a couple of different ways to take donations in person, each with its own processing rate. I recommend reading our PayPal nonprofit and donations guide for a full rundown.
In addition to special rates, PayPal offers a dedicated Donate button that allows quick donations via payment card or PayPal account. The donor can even set up recurring payments from there. You can also prompt your donors to pay the promised amount with a PayPal.Me link for secure one-button payments.
If you need a payment system but already have CRM software, PayPal integrates with quite a few CRM software providers. Be sure to visit the PayPal nonprofits page to see if your software can be used with PayPal. Lastly, you'll automatically be included in the PayPal Giving Fund, where donors seeking to do good can find you.
Choosing A Nonprofit Payment Processor VS Donation Software
If you've been looking for ways to take donations online, you've probably come across something that sounds a lot like nonprofit payment processing: donation software. In point of fact, there's a lot of overlap between these two categories, but they aren't exactly the same thing.
| | Payment Processor | Donation Software |
| --- | --- | --- |
| Allows Nonprofits To Process Non-Cash Donations | Yes | Sometimes (if partnered with a payment processor) |
| Provides Tools For Building Websites, Tracking, & Managing Donations | Sometimes | Yes |
Nonprofit payment processing and donation software can be different roads to the same end. So a payment processor may provide donation software, and that software, in turn, can partner with payment processors to allow you to take donations through the software. Keep in mind, however, that you will need a payment processor to take non-cash donations.
How To Get Free Credit Card Processing For Nonprofits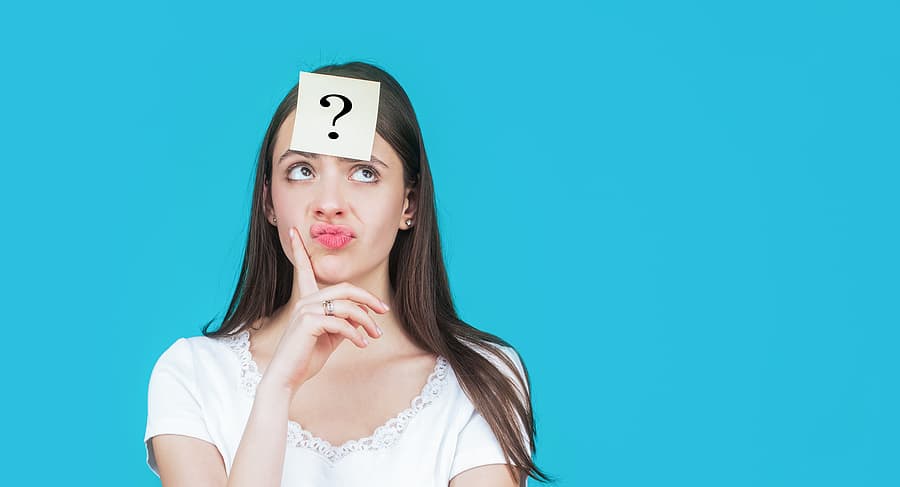 In the strictest sense of the word, free — as in "at no cost to you" — yes, free credit card processing for nonprofits exists. However, this merely means that you pass your processing costs down to your donors. A nonprofit is one of the few types of organizations that can get away with asking customers to cover the cost of "free" payment processing without incurring a wave of resentment. Walmart.com would not enjoy that privilege. Check out our guide for a list of processors that allow you to pass processing costs onto your donors.
Familiarize yourself with surcharging and convenience fees. In addition to the actual charge, surcharging means the processing costs are added to the amount afterward, and the payment card user must pay this additional amount. For convenience fees, the net result is the same — the card user pays the processing costs — but you must have a "primary" way for the donor to pay if they don't want to pay the convenience fee.
Some truths about free payment processing for nonprofits:
You can eliminate some or all of your processing costs
You may be charged a monthly fee for using the feature
You'll still be responsible for chargebacks and other incidental fees
You'll need to clearly inform your donors that they're paying the costs
You may turn off some potential donors, though this is less of an issue than it is for for-profit businesses
You may be liable if you do not implement this feature correctly, so follow the guidelines of both your state and payment processor
4 Tools & Features To Look For In Your Nonprofit Credit Card Processor
Nonprofits have some specific needs when it comes to payment processing. Here are a few tools and features you should be on the lookout for when selecting a payment processor.
Get More Resources For Your Nonprofit Or Charity
Payment processing is among the more complicated services a business can sign up for. The terminology alone can be difficult to follow, to say nothing of differences in pricing models, merchant account types, and integrations. Merchant Maverick can help clean up some of the confusion, however. Check out the following features to help demystify the world of payment processing:
For more information on nonprofit-related issues, check out some of these guides:
How Do I Choose The Best Merchant Services For My Nonprofit Organization?
Now that you have some idea of the nonprofit merchant services out there and the discounts you might be able to get, it's time to look at your nonprofit's needs.
Start shopping around. Consider your donation volume. Are the donations in high or low amounts? Are they recurring, or do they come in large annual chunks? Do you already have a website, or do you need help building and hosting one? All of these questions will guide you toward the best credit card processing provider for your nonprofit's needs.
Two final things: Beware of locking yourself into a long-term contract or one that includes an early termination fee (ETF). Many processors have now moved to month-to-month packages or at least waive your ETFs. Beware of independent sales agents and deal directly with a company when you can. Also, make sure you get everything in writing.
Common Questions About Nonprofit Payment Processing
In Summary: The Best Credit Card Payment Processing For Nonprofits