Host Merchant Services Review
Expert Analyst & Reviewer

Updated on:
Advertiser Disclosure: Our unbiased reviews and content are supported in part by
affiliate partnerships
, and we adhere to strict
guidelines
to preserve editorial integrity.
Host Merchant Services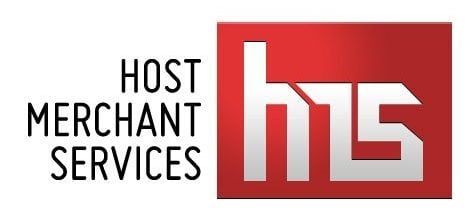 Pros
Transparent interchange-plus pricing
No early termination fee
No setup or application fees
No monthly minimums
Good customer support
Good website and advertising
Cons
Can be expensive for low-volume merchants
Host Merchant Services Overview
Host Merchant Services (HMS) is a registered ISO of Wells Fargo Bank and uses TSYS as its primary back-end processor.
Two main points stand out for Host Merchant Services as a merchant account provider. First, it only offers interchange-plus pricing and will readily admit if its rate structure won't work the best for your business. It could be too cost-prohibitive for a very low-volume mobile business, for example. Secondly, HMS has almost no complaints at the BBB and other consumer review sites, which directly corroborates its "service first" story. That and the fact that positive testimonies are readily available. Although HMS's client list could be seen as short (around 6,000), the lack of negative response is not because the company isn't out there serving any customers. So even if your business is low-volume, you'll likely receive excellent customer service with HMS. That can be a huge deal.
Let's take a closer look at what HMS has to offer.
Products & Services
Host Merchant Services offers a full range of products and services for just about any type of business. Here's a brief overview of its primary services:
Merchant Accounts: HMS offers traditional merchant accounts with interchange-plus pricing for both eCommerce and in-person businesses. HMS also sets up specialized accounts with customized pricing for large and small ticket businesses, nonprofits (HMS Gives), and high-risk industries. High-risk services are provided through Electronic Merchant Systems. Offshore accounts are also possible through HMS's international acquiring partners. Information on each of these scenarios can be found under the "Merchants" tab on the website, but I'd recommend talking to HMS directly if you think your business qualifies.
Credit Card Terminals: If you're a brick-and-mortar operation, HMS will hook you up with up-to-date terminals. You may qualify for at least one free EMV card terminal upon signup if you process over $20K per month. If you process a lower volume, you can negotiate a good deal on the purchase of terminals through HMS. The Credit Card Machines page of its website gives a good rundown of the current lineup, including models from Ingenico, Verifone, Dejavoo, and other manufacturers. All models support EMV payments, and several also support NFC-based payment methods, such as Apple Pay and Google Pay. Prices are not disclosed, however. HMS will even reprogram your existing terminals at no extra cost, and the company is philosophically against terminal leases.
Virtual Terminal & Payment Gateway: Transaction Express is the combined virtual terminal and integrated in-house gateway offered by HMS. Along with the tokenization and encryption of customer data, Transaction Express supports ACH services/recurring billing, check imaging, wireless processing, batch processing, and multilocation networking. HMS also resells the Authorize.Net gateway at a lower monthly price than if you directly went through the company. HMS also supports most other third-party gateways.
Mobile Processing: HMS promotes Vital and SwipeSimple for mobile POS. Both attach to your mobile device and have associated apps that can be run on your device.
Point Of Sale (POS) Systems: Retail businesses and restaurants may be interested in Host Merchant Service's POS solution called Bonsai. Developed by the hardy crew of HMS, Bonsai is particularly well-suited to the hospitality industry. It was designed to compete with upmarket POS systems, incorporating a high degree of support, customization, and automation at a lower cost. Various POS systems from Clover, Vital, and SwipeSimple are also available. You can find plenty of information about the company's POS product lineup, including pricing details, on its Point of Sale web page.
Shopping Cart Integration: HMS offers to help you find a shopping cart that fits your specifications and then provides support in ensuring it runs smoothly.
Gift Cards & Loyalty Cards: HMS offers to customize a system for you to accept one or both types of cards.
Web Hosting: A merchant account with HMS includes a free basic website and business email. You'll pay extra for some additional "premium" features.
Partnering/Referral Program: If you are happy processing payments with HMS and are looking to sweeten the deal, you can refer your business-owning clients to them. You essentially become a reseller for HMS merchant accounts to your end customers, and HMS handles the application and approval process.
Merchant Cash Advance: If you need money to launch or expand your business, HMS offers merchant cash advances from $5,000 to $500,000, with funding in as little as 24 hours. Make sure you fully understand what you're getting into with a merchant cash advance. Take the time to compare options carefully and consider alternatives before jumping on this. That said, if you're in the market for a merchant cash advance, there are advantages to getting one through your payment processor, as it makes it easy to pay the money you owe without making any complicated external arrangements or having to switch processors.
PCI Compliance/Data Breach Insurance: HMS partners with Trustwave for PCI compliance and includes $100,000 of data breach insurance with all merchant accounts. While you do have the option of opting out of this coverage, we don't recommend it.
Fees & Rates
HMS offers interchange-plus pricing to all clients, with guaranteed rates for the life of your merchant account. HMS's Pricing page offers extensive disclosures of both processing rates and account fees.
While the published rates are for businesses processing over $10,000 per month, there are no monthly minimums with HMS. According to its website, HMS will customize a rate package for lower volume accounts. You can expect around 0.50%-0.55% + $0.10 as a starting point for volumes under $10K. The published rates for over $10K are a baseline. Higher volume businesses will certainly have the flexibility to negotiate.
Processing Rates:
Retail: Interchange + 0.25% + $0.10 per transaction
Restaurant: Interchange + 0.20% + $0.09 per transaction
eCommerce: Interchange + 0.35% + $0.10 per transaction
Fees:
Application/Setup Fees: $0.00
1099 Reporting Fee: $24.00 per year
Account Fee: $14.99 per month
Gateway Fee: $5.00-$10.00 per month
Voice Authorization: $0.75 per authorization
Batch Processing Fee: $0.20 per batch
PCI Compliance Fee: $0.00
Chargebacks: $15.00 per incident
Retrievals: $20.00
PIN Debit/EBT Fee: $0.00
Address Verification Service (AVS): $0.00
Early Termination Fee: $0.00
Featured Payment Gateways:
Transaction Express: $5.00 per month (basic) or $10.00 per month (full-featured)
Authorize.Net: $9.00 per month + $0.05 per transaction
NMI Gateway: $7.00 per month + $0.06 per transaction (basic) or $10.00 per month + $0.08 per transaction (bundled)
While we'd rather see no annual fees and perhaps a lower monthly fee, the rates themselves are fair and stand up well to some of our preferred providers. You'll note that rates for restaurants are lower than for retail. This rate variance is due to the generally lower risk/higher volume nature of the food business. Additionally, HMS is specifically looking to attract restaurant owners to its customized POS system.
HMS now also offers a cash discount program, which the company enthusiastically calls its "Free Payment Processing" program. This program automatically adds processing costs to each transaction, meaning that you get 100% of the advertised price, and your customers get to pay extra for using their credit or debit cards. The program is available for free to merchants processing $5,000 per month or more. If your business processes less than that amount, you can still sign up for the program, but it will cost you $20 per month to participate. The program is also limited to businesses that don't need to use the "tip adjust" function when processing transactions. We highly recommend that you check out our article, The Truth Behind Free Credit Card Processing — Can You Really Avoid All Those Fees, before deciding to sign up for this program.
Get Started with Host Merchant Services
Sales & Advertising Transparency
Happily, HMS is one of the relatively few merchant services providers that publicizes processing rates on its website.
HMS discloses just about everything on its website, save the costs of a few hardware devices. If I'm going to gripe, the site's layout isn't the most intuitive I've seen, but that can be forgiven considering how much information HMS presents. Just be ready to click around a bit until you find what you're looking for.
Although HMS primarily uses an in-house sales team to market and set up accounts, we've heard reports that it also uses independent sales agents. Fortunately, this hasn't resulted in any complaints about the company's sales practices. Unlike most vendors in the processing industry, HMS appears to keep a tight rein on its independent agents. So it shouldn't make any difference to you as a prospective merchant whether you work with a company employee or an independent agent.
Contract Length & Early Termination Fee
There are no long-term contracts or early termination fees with HMS. Your merchant agreement comes with an attached waiver of any cancellation fees, so keep your eyes peeled for this. In the Partnership FAQ, HMS also guarantees to pay up to $250 in owed early termination fees for referred clients and $500 if that referral client processes over $50,000 per month. Perhaps this deal only applies in a referral situation, but if you're considering HMS and are facing an early termination fee with another provider, it certainly doesn't hurt to ask!
Customer Service & Technical Support
"Service first" is a company motto, and regular office hours are Monday-Friday, 8 AM-6 PM EST for help with your account. There's also a live chat feature that's available during these hours. After hours, you may be passed to TSYS tech support or another third-party company associated with your account, but HMS reviews and personally follows up on all of these conversations.
Other support literature on the website is a combination of older articles and a more current blog focusing on industry news and topics of interest to card processing merchants. This content is frequently linked on the HMS Twitter and Facebook pages.
HMS also advertises local, on-site troubleshooting for malfunctioning terminals, which it offers within about a 150-mile radius from its offices in Newark (the Delaware one) and Naples. I suspect a large portion of businesses with HMS-installed hardware are in New England or Florida and can benefit from this local touch, which subsequently contributes to the high customer satisfaction rate.
User Reviews
Host Merchant Services is one of the very few providers we've found that has more positive feedback from users than complaints. HMS's BBB page currently includes no reviews and only one complaint. That's a far cry from what you'll find with most vendors in the credit card processing industry.
Negative Reviews & Complaints
HMS has been accredited with the Better Business Bureau since March 2011, with an A+ rating and only one complaint within the last three years. The company has clearly gone to great lengths to address the sole complaint against it, including closing the merchant's account and refunding all fees.
Otherwise, it's actually pretty difficult to find negative reviews of HMS.
Potential issues include:
Third-Party Vendor Issues: The lone complaint on the Better Business Bureau's site involves a device that failed to function at a farmer's market. HMS nevertheless attempted to resolve the issue and end the third-party vendor's monthly billing of the unsatisfied customer.
Monthly Fees: While they're not high by any means, there are some recurring fees with HMS.
Low-Volume Rates Undisclosed: HMS will create custom-packages for low-volume merchants, but because they're custom it's hard to compare them against competitors that specialize in low-volume processing.
Positive Reviews & Testimonials
The HMS website now includes an extensive Testimonials page that features positive reviews from almost four dozen merchants from around the country. Unlike many testimonials you'll find elsewhere, most of them include detailed discussions of particular features that were useful to the merchants writing them.
Some of the things customers like HMS are:
Outstanding Customer Service: HMS's customer service seems to go out of its way to try to resolve issues that arise.
Competitive Pricing: Interchange-plus pricing is always welcome, and you won't have to make special requests to get it.
No Long-Term Contracts: We encourage merchants to avoid locking themselves into long-term payment processing contracts whenever possible. You won't have to worry about that with HMS.
Final Verdict
Besides referrals from happy customers, HMS gains most of its clients by reaching out directly to local brick-and-mortar companies or by tapping into its network of web-based business connections. HMS is thus able to effectively close those sales by customizing a suite of products and services for each client and by explaining its inherently fair system of interchange-plus pricing. Then the company enhances client loyalty with attentive customer service and secondary partnerships. HMS does an excellent job at this and has a great reputation to prove it.
I heartily recommend checking out HMS, especially if you are based in Delaware, Florida, or Colorado, or if you run a web hosting or cloud service provider business.
---
The Merchant Maverick Seal of Approval 🏆
Host Merchant Services


---



After hours of in-depth research and evaluation, we can confidently recommend this brand to our readers. Get started today and see Host Merchant Services for yourself.
The Merchant Maverick Seal of Approval 🏆
Host Merchant Services


---



After hours of in-depth research and evaluation, we can confidently recommend this brand to our readers. Get started today and see Host Merchant Services for yourself.
To learn more about how we score our reviews, see our
Credit Card Processor Rating Criteria
.
Read Next