How To Negotiate The Perfect Credit Card Processing Deal
Expert Analyst & Reviewer

UPDATED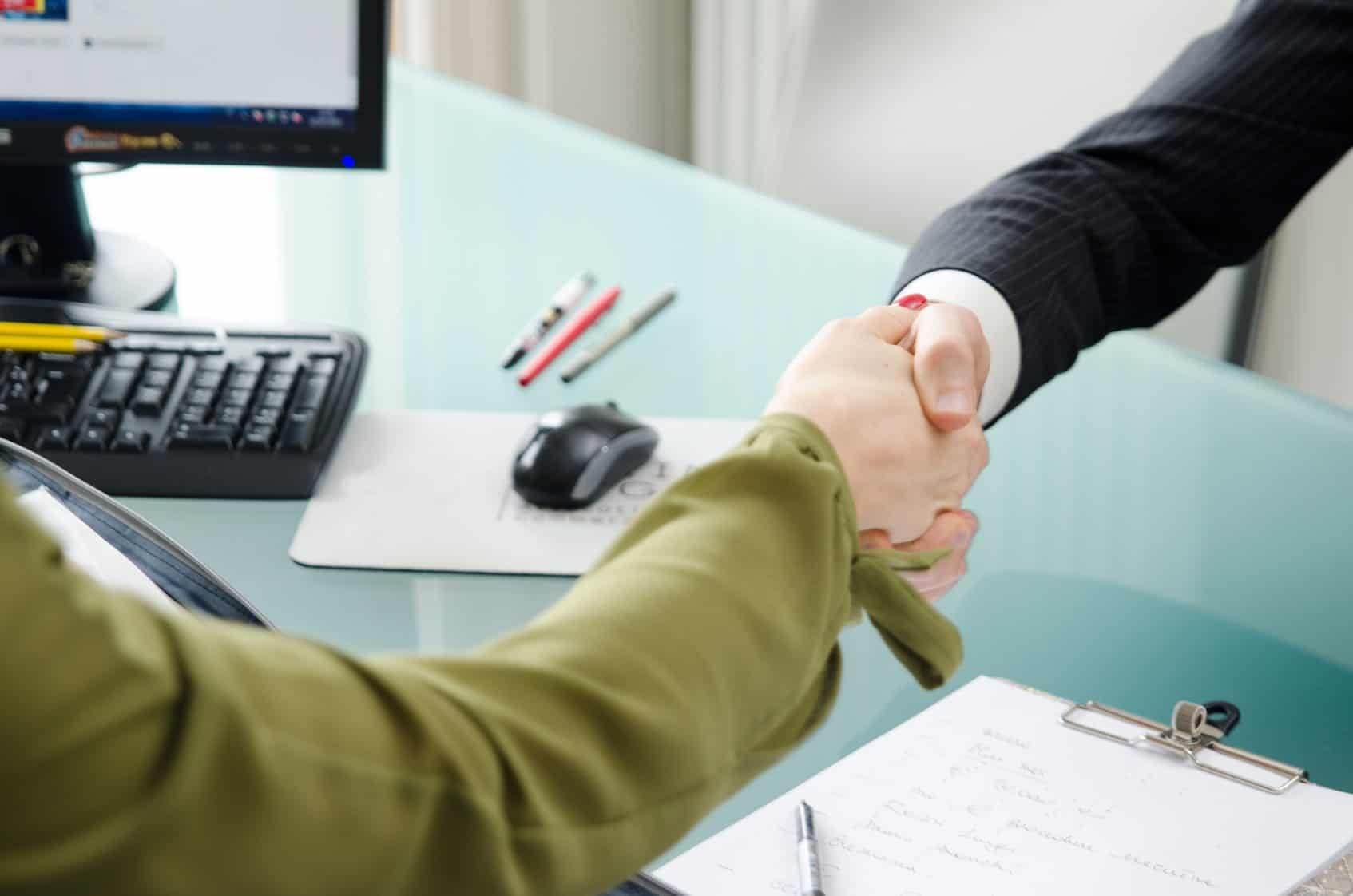 Negotiating credit card processing fees is intimidating, and for good reason. You probably don't have to negotiate pricing very much in your everyday life, and you only have to negotiate a credit card processing deal maybe a few times in your entire life. Sales representatives at merchant services providers, on the other hand, negotiate these contracts every single day. When you deal with these representatives, you are immediately at a disadvantage, which hurts your overall confidence.
Confidence is key to successful negotiation. If you can't confidently say that a deal sounds good or bad, all is lost. This quick guide gives you all of the necessary tools to stack the negotiating deck in your favor and give you the confidence to get the merchant processing contract terms you deserve.
1. Know Your Business
Before you can successfully negotiate with someone else, you need to take stock of your own needs. Think about the transactions you process on a typical day or, better yet, get your hands on hard data if you can. Are most of your transactions conducted online or in-person? What's your monthly credit card processing volume, or what do you estimate it will be? Do you expect to deal with a lot of American Express or corporate cards, or will people mostly be making impulse purchases with their debit cards?
You'll also want to think about security and liability. If you're in a high-risk industry where any business is likely to encounter a large number of chargebacks, you're going to need to find a processor specializing in working with those kinds of businesses.
Having a good sense of what you need will help you rule out services that would be a bad fit and allow you to focus on getting the best deal you can from compatible services.
2. Shop Around
One of the best negotiating tools you can arm yourself with hard data in the form of multiple rate and fee quotes. Talking to at least three different providers before making a final decision not only helps you build confidence in the process, it gives you real-world information regarding the fees and rates appropriate for your business.
Everyone wants to know how much he or she should pay for credit card processing. The answer is always to pay the lowest rates you can find without sacrificing services you need or quality of customer support. The numbers vary too widely for me to give a concrete answer, but the fact of the matter is that if one provider can give you a low quote, other processors might be willing and able to match that rate to win your business. So even if you have your heart set on one processor, it doesn't hurt to get another quote or two.
But even while you're hunting for the lowest possible rate, you need to consider value. It might be worth paying a bit more for a company that has a better reputation for customer support or more supported integrations.
Beware Rate Reviews With Existing Processors
One trick processors use to retain customers is to promise to review and renegotiate your rates. While this sounds reasonable, and maybe even desirable on the surface, this is primarily a tactic to extend your contract and get you to stick around longer in the hope of getting lower rates. You might succeed in getting lower transaction rates, but we've seen many cases where merchants end up with higher monthly fees as a trade-off, or they don't end up getting the lower rates promised and find out they've somehow extended their contract (which might have had a year to 6 months left on it) for a full three-year term with an early termination fee.
Remember the goal is to get a better rate ASAP, not to wait for the mere possibility that your rates may go down. If you're unhappy with your service and feel that you're paying too much for credit card processing, trust your gut and find a better company.
3. Walk Away From High-Pressure Sales Tactics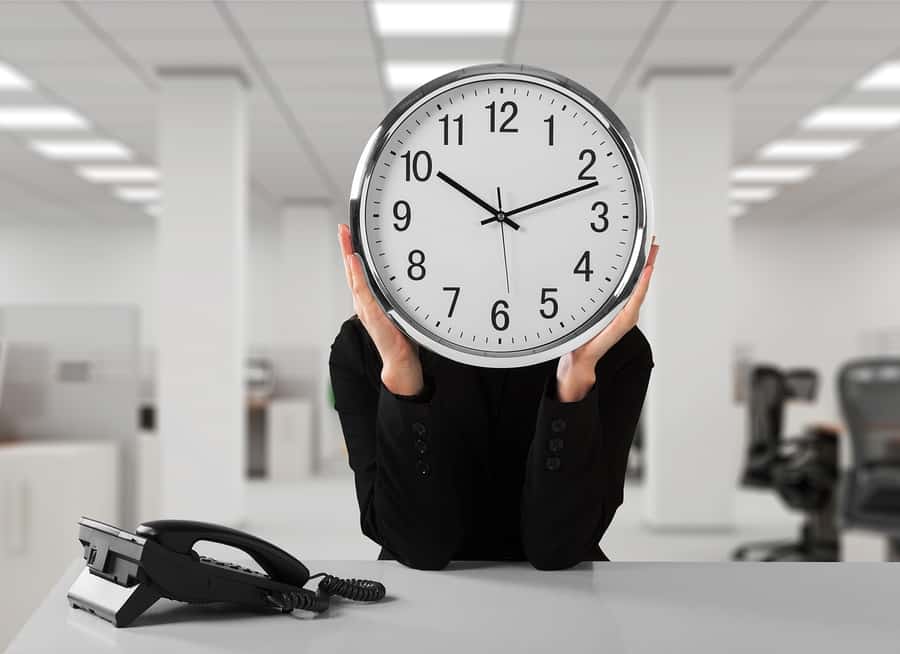 In marketing, a popular tactic is to try to get a potential customer to "think past the sale." Getting you to talk about what you'd do after you purchased the product establishes, at least temporarily, the assumption that you're going to buy it. If you're feeling pressure (or guilt) to buy, you're probably being worked by a sales rep.
Don't be too mad at them. Many sales reps work entirely on commission, so they have to make the sale if they're going to get paid. That being said, it's not your responsibility to get hosed so they can make the charts for the day. If you feel like you're being pressured into making a quick decision with no time to consider the alternatives, end the conversation and give yourself room to breathe.
Don't Fall For Sales Gimmicks
Pressure tactics aren't the only tricks up the sales teams' sleeves. You may be offered some kind of short-term benefit in exchange for accepting a sub-par long-term arrangement. It's not quite a bait and switch (although it could turn out to be if you're dealing with an unscrupulous salesperson), but it can lead you to make a miscalculation.
Other times, they'll simply try to catch you off-guard.
Common sales gimmicks include:
1-day only/limited-time special offers
Calling and making a pitch during your busiest hours, when you're distracted
Offering free hardware
Offering money if they can't match or beat your rate
Promising a no-obligation trial period or no early termination fee
But what if the gimmick sounds really good, you ask? First of all, if it's not in writing, it doesn't exist. Second, even if the offer is on paper, there might be a few hoops to jump through. You can easily run into a situation where claiming your incentive proves burdensome or even impossible. Remember, gimmicks exist to create sales pressure. Don't let yourself be pressured.
4. Ask For A Pricing Quote
Whenever possible, you want to deal in hard numbers. Reach out to your prospective processors online or by phone and ask for a quote.
Believe it or not, that's probably the easy part — if you already have your information together and know what you need. However, different processors use different pricing models, which can make it harder to make 1:1 comparisons between processors. You can directly compare processors who are using the same model, and certain pricing models are better than others — which means that you should be asking for a specific type of quote.
Understanding Pricing Models
The total cost of your merchant account will be a combination of rates you have to pay your processor for each transaction, plus monthly or annual fees. That said, there are a number of different pricing schemes you're likely to encounter. So what are the different price models you might come across?
In general, we recommend that you request an interchange-plus plan from a processor. Companies that only offer tiered rate are usually not as transparent or ethical as those that offer interchange-plus. Plus, tiered plans make it very difficult to compare costs. However, if you are a high-volume business you might benefit from a subscription plan, and very small businesses might prefer flat-rate. In either case, you can still do a bit of math to figure out which plan is the best deal.
5. Compare Effective Rates And Effective Markups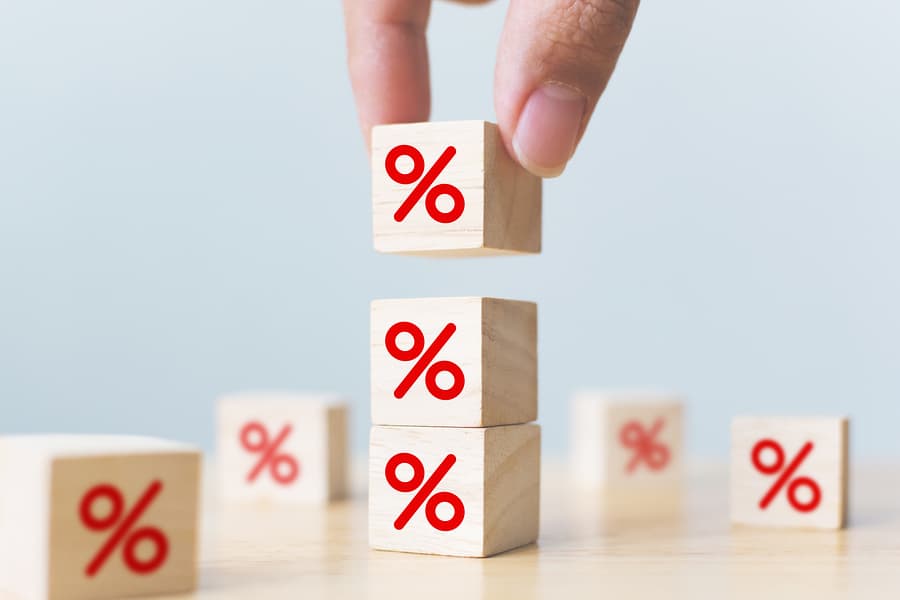 So you've got your interchange-plus quote in hand, along with a complete list of fees. Now what?
If you're currently processing credit and debit card transactions, you should start by calculating your effective rate. Take your total processing fees for a month and divide them by your total sales volume for the same month. This should leave you with a decimal (or percentage if you prefer) roughly representing the cut your processor is taking out of your card sales. This, of course, includes interchange fees.
However, if your statements allow you to separate out interchange fees from the markup, you can also calculate your effective markup by dividing the markup fees for the month by the monthly sales volume. This tells you how much (above the interchange rates) you are paying for credit card processing. This is how you can accurately compare whether new quotes are a better deal than your existing one.
If you don't have an established history of payment processing and therefore don't know what your interchange rates will be, you can still calculate an effective markup for your quotes and make comparisons between them. All you need are your projected sales volume, estimated number of transactions, and your average transaction size.
The effective markup is the single best way to compare actual costs because monthly fees and markups can vary and what looks like a lower transaction rate might be a more expensive deal because of higher monthly fees.
Here's an example of what you might come across. You are given a rate and fee quote that includes the following:
Interchange-plus: 0.25% + $0.20
Monthly fee: $15
Annual PCI compliance fee: $72
Monthly gateway fee: $10
You predict that you will process $20,000.00 per month in card payments, with $100.00 being your average card payment transaction size.
Follow these steps:
Multiply your markup rate by your monthly volume. (20,000 x .0025 = 50)
Divide your monthly volume by your average transaction size to get your average number of transactions per month. (20,000 / 100 = 200 transactions)
Multiply your average number of transactions per month by your per transaction fee. (200 x 0.20 = 40)
Add up all scheduled fees. For fees collected annually, divide by 12 to get the monthly figure. (15 + 6 + 10 = 31)
Add totals from lines 1, 3, and 4 to get your total cost above wholesale. (50 + 40 + 31 = 121)
Divide total cost above wholesale by your total monthly card payment volume to get the effective markup rate. (121 / 20,000 = 0.00605)
So in this example, the effective markup rate is 0.60%, or $121 in markup fees per month.
This is the ultimate test to see if one provider will actually be less expensive than another, or if it just looks less expensive. Trust me, sales reps are experts at making a quote appear less expensive without actually saving you any money.
If you are working with tiered pricing, or even flat-rate processing, you can make apples to apples comparisons using an effective rate. Just keep in mind that tiered pricing quotes, in particular, tend to be very unreliable. That's why we recommend interchange-plus!
Consider Overall Value
While cost should be a major consideration, it isn't the only one. Consider what you're getting for your money as well. A cut-rate processor may offer the lowest fees, but another may offer integrated shopping carts, 24/7 customer service, or detailed reporting tools.
This is different than gimmicks, which are one-off, short-term perks that aren't standard features of the service. It can be a little difficult to put a dollar value on these features because they're often a matter of convenience, but you may be able to estimate the amount of money you'd spend contracting the service with a third party. (You can also think about the time you save not having to jump through hoops, reconciling reports, or consulting multiple pieces of software to get information about your business!)
6. Buy Your Hardware Outright
One way processors may try to sweeten the deal is to offer to lease payment processing equipment to you. They may even offer limited-time rates (see gimmicks) to get you to act now.
In most cases, a hardware lease brings another party into the mix–the hardware lessor is rarely the payment processor, adding unnecessary complications and costs to your negotiations. Additionally, these leases can be difficult to cancel (or even impossible) if you aren't happy with the processor and want to switch providers. Not only that — leases tend to be substantially more expensive than buying hardware outright. You'll often pay two, three, or even four times the value of a piece of equipment that after four years you won't even own!
But what about free hardware offers? They're rarely as free as they appear at first glance, and often mean signing on for longer contracts (or even higher rates) than you otherwise would. And in most cases, you still won't own the equipment. Often, you need to return the hardware within a specific timeframe after you end your processing agreement or face expensive penalties.
Buying your own equipment puts you in a better negotiating position with your processor, opening up the possibility of month-to-month agreements and lower rates. If you don't have the money to buy the equipment outright, you can still finance the cost with small business loans or equipment financing.
One of the reasons we like to encourage businesses to buy equipment is that if they find a new credit card processor, the new company can often re-program existing equipment for a nominal fee. So if you are currently working with a payment processor and want to switch, you can keep your equipment and ask the new processor to just re-program it.
7. Ask For A Month-To-Month Agreement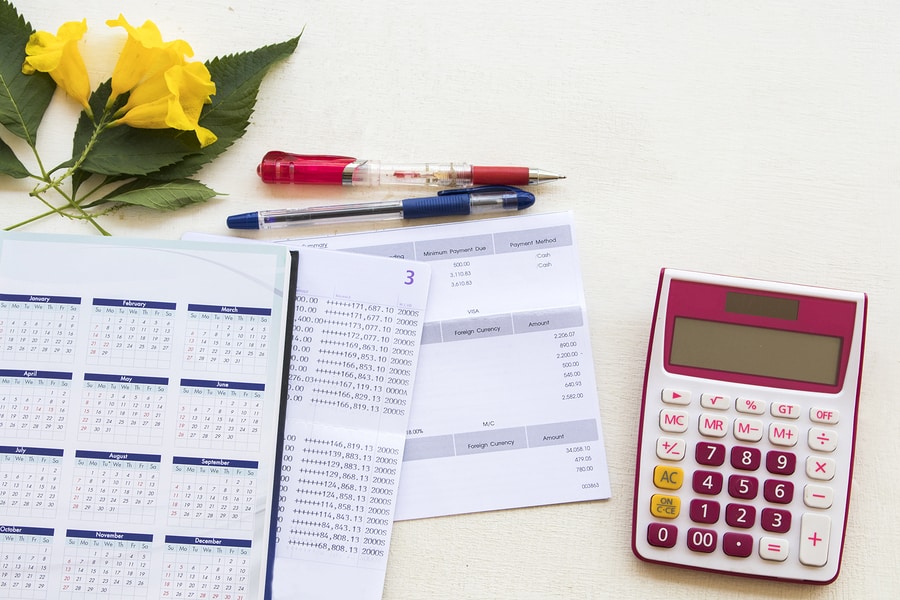 Typical processors work on a three-year agreement. That's a long time to be locked into a contract, particularly if it has auto-renewals and comes with the risk of locking you in even longer if you aren't paying attention.
That said, it is possible to get a month-to-month agreement with some of the better processors out there. These companies tend to also offer interchange-plus pricing, options to buy hardware outright, and excellent customer service.
In addition, having your own equipment (or being willing to buy it) will put you in a better negotiating position with processors, even ones that normally require multi-year contracts.
Working off a month-to-month agreement leaves you better able to respond to changes in your business or the payment processing industry. If you need to find a new processor, you won't have to wait years to switch.
Beware Sneaky Contract Clauses
If a tree falls in the forest and no one is around to hear, does it make a sound? Not sure, but I can tell you that early termination fees (ETFs) exist whether or not your sales rep discloses them to you upfront.
If your contract doesn't explicitly say in writing that there's no termination fee, there's a very good chance that there is a termination fee. Do yourself a favor and ask about these fees during your negotiations. And if your processor says there's no ETF at all, make sure they attach a waiver to the contract that says precisely that. Verbal agreements mean nothing in payment processing.
Likewise, take a day to review the entire contract for anything that might have been glossed over in your discussions with the sales reps. This can include stipulations for the return of any "free" hardware, or in the case of some processors, enrollment in "discount" clubs for merchants. The first month is often free, and after that, you'll be charged anywhere from $10 to $20 per month for a program through which you can order receipt paper and other supplies — but which you probably won't use because you won't be aware of it. (Read your contract, please.)
Key Takeaway: Don't Settle For A Sub-Par Credit Card Processing Company
While it may not be possible to find a perfect credit card processor, it is possible to find a good one that meets most of your needs, and at a reasonable cost. While you should absolutely advocate for your best interests, remember to also be realistic–low volume businesses aren't going to be able to get enterprise-scale discounts, for example. That said, aim for the best rates you can get within your business class.
With a little preparation, you'll be reaping better margins out of your sales. Let us know how your negotiations go in the comments!
If you want to feel a bit more prepared as you head into negotiations, be sure to check out our Complete Guide To Credit Card Processing Rates & Fees! If you feel fairly prepared, we encourage you to check out our favorite credit card processors with our credit card processing comparison chart.