Looking For a Lightspeed POS Alternative? Here Are The Best Lightspeed Competitors For Small Business
Lightspeed is a great solution, but it doesn't work for everyone. These popular alternatives to Lightspeed offer robust features and competitive pricing.
Expert Analyst & Reviewer

UPDATED
Advertiser Disclosure: Our unbiased reviews and content are supported in part by
affiliate partnerships
, and we adhere to strict
guidelines
to preserve editorial integrity.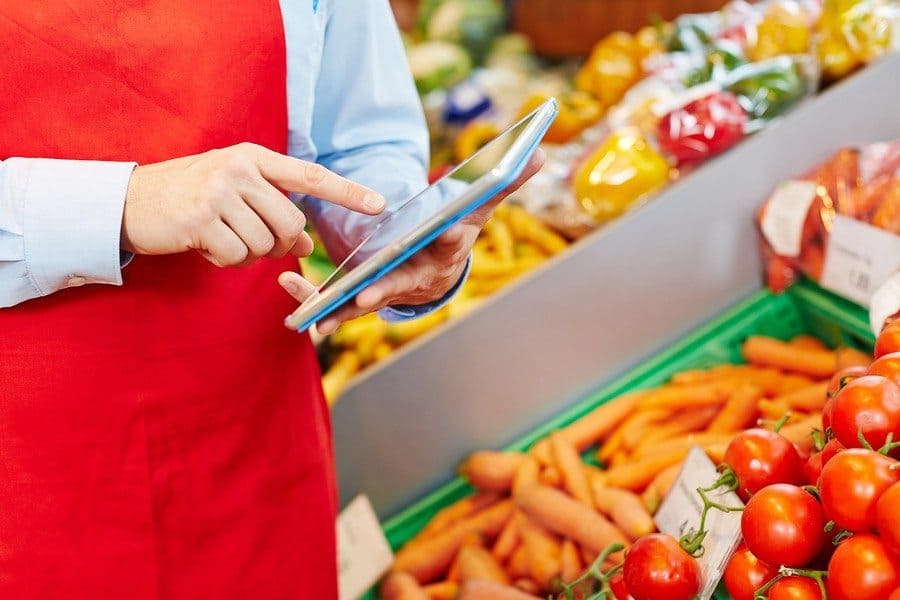 Lightspeed is one of several popular, powerful iPad point of sale systems to emerge in the last decade.
Lightspeed is one of the best POS systems, but it's not right for every business. Some merchants might want a more affordable POS, or one that provides advanced or niche features. For example, Lightspeed doesn't have full offline functionality or built-in integration with Shopify. Other merchants might need a POS with more payment processing options.
In addition to offering Lightspeed Retail and Lightspeed Restaurant, the Lightspeed brand has recently absorbed several other iPad POS companies, including ShopKeep, Vend, Kounta, Upwork, and Chronogolf (now Lightspeed Golf). Whether you are a former user of one of these POS systems or a former Lightspeed user, you should keep reading if you want to learn what the top Lightspeed competitors are. Like Lightspeed, all of these Lightspeed POS alternatives are modern, tablet-based software services that are easy to start selling with.
Learn More About Our Top Picks
Company
Best For
Next StepsBest For
Square POS
Best for newer businesses.

Best for newer businesses.

Clover POS
Best for any business that wants an all-in-one POS.

Best for any business that wants an all-in-one POS.

Revel POS Systems
Best for multilocation QSR (quick-serve restaurants).

Best for multilocation QSR (quick-serve restaurants).

Shopify POS
Best for multichannel retailers.

Best for multichannel retailers.

Toast POS
Best for full-service restaurants.

Best for full-service restaurants.

Show More Options
TouchBistro
Best for restaurants that want to use their own merchant accounts.

Best for restaurants that want to use their own merchant accounts.

Show Fewer Options
Read more below to learn why we chose these options.
The 6 Best Lightspeed POS Competitors & Alternatives
These Lightspeed alternatives appeal to several types of small businesses, including restaurants, retail stores, and businesses that sell both online and in person. The best Lightspeed competitors include: Square, TouchBistro, Shopify, Clover, Revel, and Toast.
1. Square: Best For Newer Businesses
Square POS


---
Pros
No monthly fee
Simple flat-rate processing
Free online store
Cons
Some issues with account instability
Somewhat basic retail & restaurant features
Square is a free POS that can work for just about any industry. Since it's super easy to get started with and includes credit card processing with no monthly fee or commitment, Square is ideal for newer businesses that don't have a merchant account set up yet. You can use the free Square app on iPad, iPhone, Android devices, or via Square's proprietary POS hardware (Square Terminal and Square Register).
Square's free app has a wealth of in-person selling features for brick-and-mortar businesses, as well as online selling options, including online checkout and a free eCommerce store. The features are a little basic compared to Lightspeed, particularly in terms of retail inventory management, but the feature set is better than what you get with any other free POS. Square also has free and paid industry-specific versions of its POS, which include Square for Restaurants, Square for Retail, and Square Appointments. If you're on the paid version of Square for Retail or Square Appointments, you'll receive a 0.1% discount on payment processing.
Besides restaurants and retail looking for a more affordable, commitment-free solution, Square could be a more affordable solution than Lightspeed for small service-based businesses such as salons and independent hairdressers—Lightspeed requires a third-party software integration to handle appointment bookings.
Square VS Lightspeed Pricing
For most businesses, Square has the same in-person processing rate as Lightspeed's (2.6% + $0.10) but online transactions (2.9% + $0.30) are slightly higher than Lightspeed's, which is something to consider if you do a lot of online sales. Being a third-party processor, Square can be prone to account instability, making this POS less suitable for high-volume and high-risk businesses.
2. Clover: Best All-In-One POS
Clover POS


---
Pros
Unique hardware
Affordable pricing
Customizable features
All-in-one system includes hardware, merchant account, and support
Cons
Can't use your own POS hardware
Some Clover resellers are scammy
Clover is a unique, all-in-one POS and one of the most aesthetically pleasing, too, with its sleek, minimalistic POS hardware setup. This POS operates under a different business model than Lightspeed or the other POS systems on this list: Clover exclusively uses its own proprietary hardware (i.e., not an iPad or Android tablet) with a built-in credit card and contactless payment reader, and is always sold together with a merchant account.
As with Lightspeed, Clover is not for everyone, but many businesses appreciate its app-based customizability, and the simplicity of getting a plug-and-play POS with hardware, software, and merchant services from a single source.
Clover can adapt to any industry, including any kind of retail, restaurant, or service-based business. Clover has several different mix-and-match hardware options, including the Clover Station and Station Pro, Clover Mini, Clover Flex, and Clover Go. Indeed, many businesses choose Clover due to its snazzy (if somewhat pricey) POS hardware. The downside is that Clover is always sold with a First Data merchant account through a network of resellers, and many Clover resellers tack on a lot of fees and sneaky contract terms. You'll get a good deal if you buy through CLover directly, or if you buy through a reputable reseller like Payment Depot or Dharma Merchant Services, but if you want to use Clover with a non-First Data merchant account, you're out of luck.
Clover VS Lightspeed Pricing
If you buy from Clover directly, your monthly plan will be $39.95/month or $69.95/month (depending on the features you need), with processing starting at 2.3% + $0.10. So potentially, you could pay a bit less per month using Clover vs. Lightspeed.
3. Revel Systems: Best For Multilocation Quick-Serve
Revel POS Systems


---
Pros
Can support larger, multi-location businesses
Advanced feature set
Full offline mode
Can use your own payment processor
Cons
Expensive for very small businesses
Multi-year commitment
Revel Systems is a powerhouse of an iPad POS system for businesses of any size, even nationwide chains. Revel is suitable for restaurant, retail, and service-based businesses, but is especially popular with quick-serve eateries, such as pizzerias and coffee shops. Revel even has some enterprise-level QSR customers such as Auntie Ann's Pretzels.
Revel includes features such as advanced reporting, employee management, and inventory management, with options such as a customer display system, online ordering, delivery management, digital menu boards, and self-ordering kiosks. One feature I especially like is Revel's Always On mode, which allows you to continue operating your POS normally and process payments in the event of an internet outage. Most cloud POS systems, Lightspeed included, only have a partial offline mode. Revel also has a proprietary ethernet connection for iPad which allows for a faster connection than WiFi.
Revel VS Lightspeed Pricing
Revel is more pricey than Lightspeed on a per-register basis—Revel starts at $99/month/register with a three-year processing agreement and a two-terminal minimum. But again, the feature set is more advanced, so a multi-location QSR might get a better overall value with Revel.
Revel offers in-house flat-rate processing through Revel Advantage, but you can use your own processor if you prefer (for a higher monthly charge, similar to Lightspeed). You can source your own hardware or buy it directly from Revel.
Get Started With Revel POS Systems
4. Shopify POS: Best For Multichannel Growth
Shopify POS


---
Pros
Unlimited devices/registers, even at most basic plan
Packages start at only $5/month
Mobile app for smartphones
Seamless multichannel selling
Cons
Limited offline mode
No food service features
Shopify POS combines both eCommerce and POS features to serve multichannel retailers (brands that use a combination of online and in-person sales channels). You can use this versatile POS to sell on an iPad, Android, or even your smartphone, and your sales will sync with your Shopify online store. This is one of the best POS for small businesses to use if you already sell online with Shopify and want to start selling in-person, either from your phone or at a brick-and-mortar store using an iPad POS setup.
Shopify VS Lightspeed Pricing
Shopify POS is one of the most affordable, scalable, and easy-to-use retail POS solutions, and it's not lacking features, either. Use it to easily manage in-store and online inventory, export reports, create gift cards, manage customers, and more. The Shopify mobile app also makes it easy to sell at events like fairs, markets, and pop-ups. Depending on your plan, Shopify could be a more affordable multichannel retail POS compared to Lightspeed Retail, since the Shopify Starter plan starts at just $5/month. Also, Shopify does not charge extra for additional terminals/devices, and has Android options for non-iOS users.
Like Lightspeed, Shopify provides in-house flat-rate payment processing (in-person rates range from 2.4 – 2.7%) and also gives you the option to use a different payment processor for an additional charge.
5. Toast: Best For Full-Service Restaurants
Toast POS


---
Pros
Advanced restaurant POS features
Digital ordering features
Restaurant-grade hardware
Full offline mode
Cons
Limited to Toast processing
May require a long-term contract
Toast is an Android POS designed specifically for restaurants. It is one of the best POS systems for restaurants. While Toast can work great for quick-serve eateries such as a fro-yo shop or food truck, its feature set and restaurant-grade hardware is robust enough to be suitable for busy, full-service restaurants, including restaurants with bars and multilocation restaurants.
Some features you'll get with Toast include table management, menu management, restaurant inventory management, employee management, and restaurant reporting. Toast also has a complete lineup of digital ordering features, from an online ordering app and e-gift cards to handheld tableside ordering devices for your servers. Though your price tag could be higher, particularly if you opt for the full feature set and handheld ordering devices, Toast provides more advanced restaurant functionality compared to Lightspeed Restaurant.
Toast VS Lightspeed Pricing
Besides its higher price, another possible downside is that Toast requires you to use its in-house payment processor (the type of fee structure isn't disclosed on the company website), and your processing contract could be as long as three years. The good news is that Toast recently unveiled a pay-as-you-go starter plan for restaurants with one-two terminals, with options starting at $0/month.
6. TouchBistro: Most Flexible Payment Processing
TouchBistro


---
Pros
Locally installed iPad POS (doesn't require internet to access data)
Can integrate with payment processor of your choice
Reservation management add-on
Affordable pricing
Cons
Features are somewhat basic
Inconsistent customer support
This iPad POS for restaurants is unique in that it is locally installed, meaning your data is stored directly on your iPad or a Mac server, rather than in the cloud. Branded as the "The #1 iPad Point of Sale (POS) for Restaurants," TouchBistro is also used by bars, cafes, and other types of single-location eateries. In addition to POS functions, TouchBistro handles things like seating and table assignments, menu management, wireless transfer of orders to the kitchen, tableside payments, and daily sales reports. The feature set is not overly deep, but TouchBistro is highly affordable, plus you can use your own payment processor without incurring an extra fee.
TouchBistro VS Lightspeed Pricing
For the Standard (single register) TouchBistro subscription, you manage your entire restaurant directly from a single iPad. If you have two or more iPad registers, you need to run the Pro Server Application on a Mac Mini, which will act as a local server. Pricing starts at $69/month, but you can purchase additional add-ons such as reservation management, gift cards, loyalty, self-serve kiosks, digital menu boards, a kitchen display system, and a customer-facing display.
Overall, TouchBistro's features are comparable to Lightspeed Restaurant in most areas, but it does have in-house reservation management (for an added monthly fee). In addition to providing in-house cost-plus payment processing via TouchBistro Payments, TouchBistro integrates with a choice of payment processors—including Square—at no extra charge.
Reasons To Choose Lightspeed POS
Lightspeed is an excellent cloud POS option for many business types, as it is affordable and flexible, with online and mobile selling options, as well as features for businesses that primarily sell in-person. Lightspeed offers three separate POS systems for retail, restaurants, and golf courses, with features tailored to each industry. For example, Restaurant subscribers have menu management tools and floor planning capabilities, while Retail subscribers can access exciting multichannel selling features, such as online-offline inventory syncing, and the ability to sell subscription boxes and memberships.
All Lightspeed plans include built-in flat-rate payment processing, with a month-to-month or annual contract. You do have the option to use your own payment processor, but you'll have to pay a much higher monthly fee if you go this route. You'll also save if you pay ahead for a full year.
| | Lightspeed Retail | Lightspeed Restaurant | Lightspeed Golf |
| --- | --- | --- | --- |
| Subscription Fee | $69/month and up | $39/month and up | Personalized quote on request |
| Payment Processing Fee (Card-present) | 2.6% + $0.10 | 2.6% + $0.10 | 2.6% + $0.10 |
| Online & Manually Entered Payment Processing Fee | 2.6% + $0.30 | 2.6% + $0.30 | 2.6% + $0.30 |
| Key Features | iPad & desktop POS, Retail POS features, customer support & payment processing, eCommerce, loyalty, accounting, & analytics add-ons | iPad POS, Restaurant POS features, customer support & payment processing, online ordering, loyalty, accounting, delivery, self-order, KDS, advanced reporting & customer-facing screen add-ons | Windows tablet (PayPoint Plus) & iPad POS, Golf POS features, customer support & payment processing, Tee sheet, online booking, member management, marketing & mobile app options |
| Business Types Served | Apparel, bike, CBD, electronics, gift store, health, home decor, jewelry, liquor, pet, sporting goods, toy, vape, and other retail | Bar, cafe, full-service, quick-service, hotel, and other foodservice | Multicourse, municipal, private, semi-private, public, resorts |
Lightspeed does have its drawbacks, namely:
Flat-rate processing not ideal for all business types
Costs extra to use your own payment processor
No Shopify integration on Retail plan
Restaurant plan is iPad-only
Can get expensive with add-ons such as eCommerce, customer display screens, additional registers, etc.
Basic inventory features on Restaurant plan
Limited offline mode can't process integrated payments without internet connection
Regarding payment processing in particular, while Lightspeed's in-house flat-rate processing (branded as Lightspeed Payments) is a good deal for low-volume, small-ticket businesses, higher-volume businesses with larger transactions will probably be able to find a better deal going with their own merchant account. And again, while you do have the option to use your own processor with Lightspeed, you'll pay a premium to do so. (Note that Lightspeed can offer you a personalized payment processing quote if you process more than $250K annually.)
Which Lightspeed POS Alternative Is Right For My Business?
I hope this lengthy roundup provided you with a good idea of what POS options are available if you want to use tablet-based point of sale software but aren't interested in Lightspeed POS. Again, Lightspeed POS is far from a "P.O.S." (ha ha) but being that no single software system can meet the needs of every business, it's good to have options. All of these Lightspeed alternatives offer free trials or at least an online demo, so make sure you try out a few POS systems before you settle on one. Finally, current Lightspeed users should note that Lightspeed POS hardware may not work with a new POS—if you opt for Toast or Clover, your hardware definitely won't be compatible.
Not sure which Lightspeed alternative to go with? Here are a few key questions that can help you determine which one is right for your business:
Do you feel Lightspeed is too expensive? Or are you willing to pay a little more than what Lightspeed charges in exchange for more advanced features?
Do you sell primarily in-person or online?
Do you need certain features that are specific to your industry?
Do you need a merchant account? Or do you already have one you want to keep using?
Do you prefer to use iOS, Android, or proprietary hardware?
To find even more POS systems to choose from, check out 8 Restaurant POS Systems With The Key Features You'll Need In 2021 or 7 Retail POS Systems With The Best Features For Small Businesses In 2021.
FAQ: Lightspeed Competitors & Alternatives
In Summary: The 6 Best Lightspeed POS Competitors & Alternatives