Expert Analyst & Reviewer

Updated on:
Advertiser Disclosure: Our unbiased reviews and content are supported in part by
affiliate partnerships
, and we adhere to strict
guidelines
to preserve editorial integrity.
Toast POS
Pros
All-in-one POS
Android-based
Advanced reporting tools
Advanced employee management
eCommerce integration
Cons
Limited pricing disclosed online
Early termination fee
Toast Software Overview
Whether your restaurant is focusing more on in-person dining or takeout options, Toast POS comes with a fantastic array of built-in features to serve customers. Toast also acts as the client's payment processor. Toast is different from many of its iOS-based competitors in the POS world because it runs on Android operating systems, making the tablets it runs on cheaper and more versatile. There are a number of add-ons and third-party integrations available. Toast Go, a mobile POS device created specifically for its platform, also makes Toast an appealing option for restaurants that want to implement tableside ordering.
Perhaps Toast's only potential shortcoming is that it's sold as an all-in-one package, including software, hardware — and an iron-clad credit card processing contract. If you're happy with the system and its merchant services, great, but if not, you're more or less out of luck. So, as with any POS company, it's important to read and understand your contract with Toast before signing up.
Read on to learn more about Toast POS reviews, features, pricing, hardware, and possible caveats.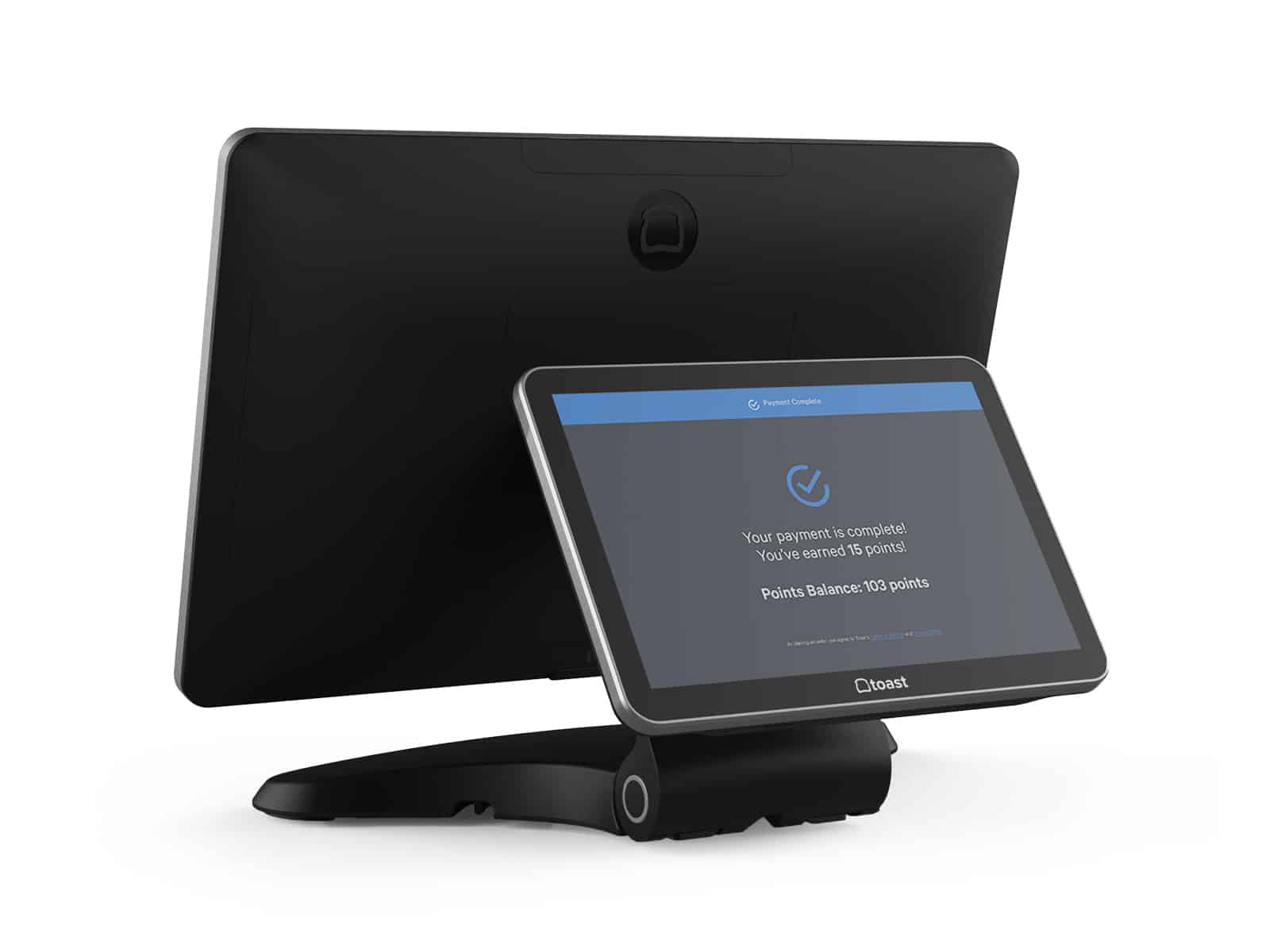 Toast POS Pricing
Toast has recently restructured its pricing plans. The best part of Toast's new pricing structure is a free plan is now available that may be a good option for smaller restaurants. Toast has three pricing tiers available.
Starter
Toast's Starter plan is priced at $0/month and includes the following:
Cloud-based POS
Payment processing
Customer care
Real-time fraud monitoring
Essentials
The Essentials plan starts at $165/month and includes everything from the Starter plan, plus:
Online ordering and delivery
Toast TakeOut app
Growth
The Growth plan starts at $272/month and includes everything from the Essentials plan, plus:
Gift cards
Loyalty
Marketing
Add-ons are available for your plan for an extra cost. Add-on software modules include Toast Payroll & Team Management, Toast Online Ordering, Toast Marketing, Toast Loyalty, Kitchen Display System, Kiosk, Toast Inventory, Multi-Location Management, and more. Unfortunately, Toast does not give pricing for most of its add-ons on its website, except for its new "Toast Now" add-ons, which are all digital ordering solutions designed to get your restaurant up and running online ASAP. Pricing for Toast Now's digital add-ons is as follows:
Toast Now: Starts at $75/month and includes Online Ordering, Toast TakeOut, contactless delivery, and delivery services.
Toast Now Plus: Starts at $100/month and includes Online Ordering, Toast TakeOut, contactless delivery, delivery services, and eGift cards.
Toast Now Premium: Starts at $175/month and includes Online Ordering, Toast TakeOut, contactless delivery, delivery services, eGift cards, and email marketing.
Interestingly, you can purchase Toast Now digital ordering options even if you are not a Toast point of sale user. So even if you use a different POS for in-person transactions, you can use Toast Now to sell online. Merchants who sign up for Toast Now will receive three months of free service during COVID-19.
Another facet of Toast's pricing is its hardware, which starts at $799 for the starter kit. You theoretically have the option to use your own hardware — though Toast strongly discourages it and can't provide support for your POS equipment if it's not purchased through them. You have the option to buy the hardware upfront, get 0% financing, or pay-as-you-go through a percentage of your sales. Remote installation starts at $499 (50% off during COVID-19).
Finally, Toast's credit card processing fees are another aspect of pricing to consider; read more about them in the Compatible Credit Card Processors section below.
If you need all of the add-ons, such as inventory management, loyalty, online ordering, and gift card functionality, it can move Toast out of the "highly affordable" category. However, Toast is also reasonably flexible with its quote system and can help make sure you're not paying for features you don't need. Keep in mind that while Toast is billed monthly, that doesn't mean you can leave your contract at any time (at least, not without penalty); contracts may be as long as three years, so be sure to read and understand your merchant agreement contract before signing.
Cloud-Based Or Locally-Installed
Toast is web-based, though the company does create a LAN network for customers; the POS data (the menu and other configurations) is downloaded and cached on each connected device. That way, if the internet goes down, all devices can still function normally in offline mode. Toast can handle credit card payments in offline mode, storing the data until your internet is restored. Printing is communicated via the LAN, and credit cards are encrypted and stored locally until the internet comes back up.
Specific Industry
As an "all-in-one restaurant management system," Toast offers some convenient jumping-off points for whatever food industry business you're in (ranging from full-service establishments to bakeries, cafés, bars, nightclubs, pizzerias, and so on). Toast works well anywhere you would serve food or alcohol.
Specific Size Of Business
Toast is suitable for small establishments (cafés, bakeries, and the like), but Toast can also handle pretty much any full-service restaurant with its advanced table mapping and menu creation. Data syncs automatically across all locations; the owner of the chain or franchise just needs to use the same username and password, so Toast is also a solid option for franchises.
Ease Of Use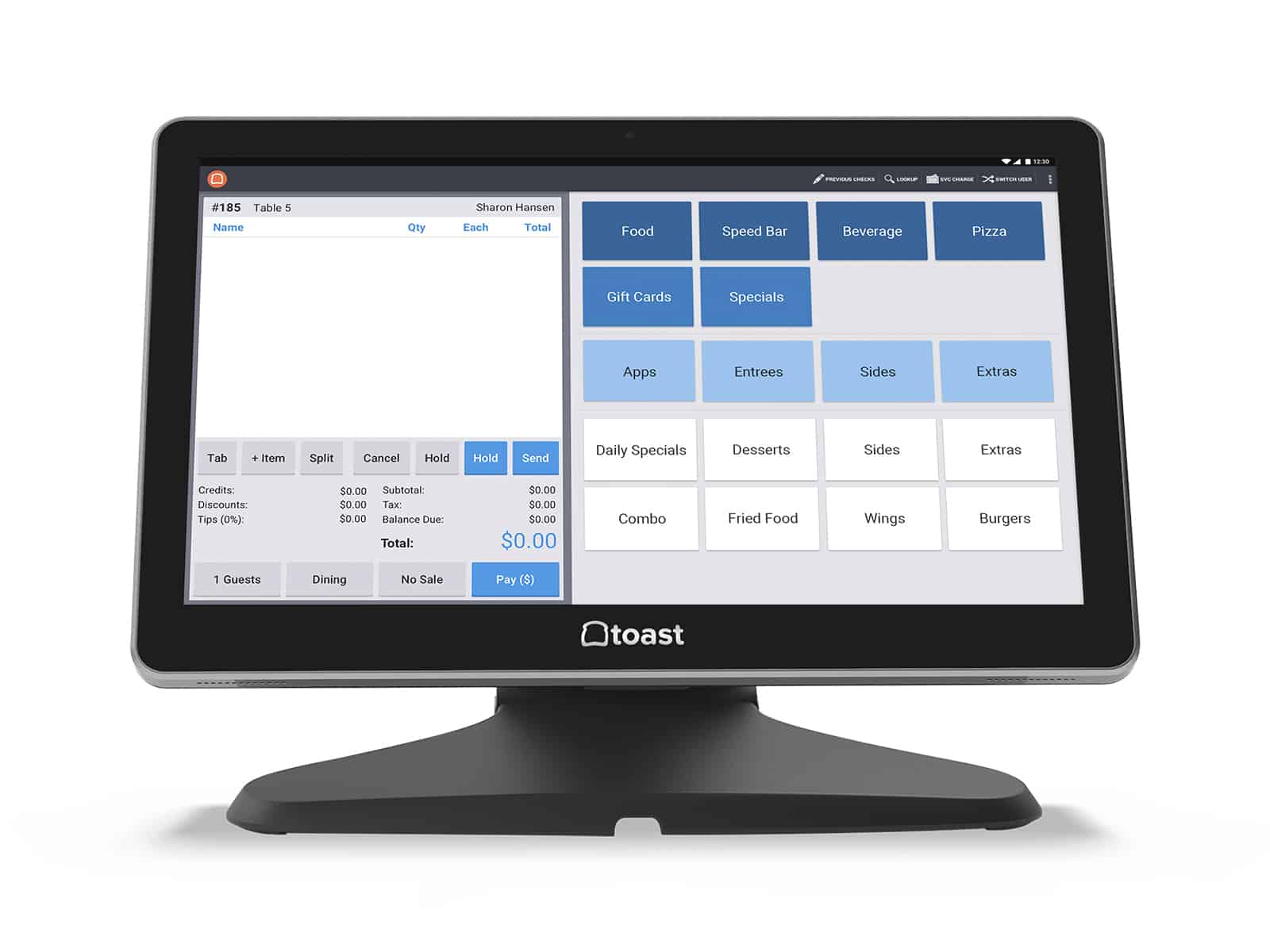 Toast's system is easy to learn, and the company does an excellent job during the setup process, making sure that you have everything you need to get started quickly. A representative will walk you through the system, taking as much time as you need to feel comfortable with it.
To get a full grasp of all of Toast's front- and back-end features, you'll need to spend some time playing with it, but the touchscreen is intuitive, and most of the processes are relatively self-explanatory. Toast isn't as sleek or modern as some POS systems, but, at least in my mind, that's a plus. If I'm a stressed-out barista or server, I want large buttons that say "pizza" or "latte" and easy access from page to page — and that's what Toast provides.
The following are some of the most user-friendly and efficient components of the Toast POS system:
Splitting Checks: With Toast, it's easy to split checks. You can drag-and-drop menu items into separate bills, split the total evenly (into as many as nine tickets), or divide items according to seat numbers. Similarly, transferring a check to a different table (or to the tablet of a different server) requires just a swipe or two from a manager.
Simple Voiding: The voiding process is child's play. Just press a few buttons, whether you're voiding single items or full orders, and voila, you're done. Toast also allows you to track all the nitty-gritty details of each void or comp. You can instantly know what happened, who initiated the void, and who ultimately authorized it. Then, if a guest calls to dispute a charge, you can simply pull the data from historical transactions to clear up the matter or issue a refund.
Close Out Day Function: One of the most handy-dandy little features available, Close Out Day functions as an audit report. It apprises you quickly of the current status of all checks and employee activity. Toast is also designed to close out any paid but un-closed checks and clock out employees who have forgotten to clock out every night (at 4 AM, to be exact) automatically, so your manual intervention is not strictly necessary. You don't have to use this function to its fullest extent, of course; nevertheless, you can use it simply as a review tool. Since Toast will not automatically close out unpaid checks, it allows you to see and handle issues before you or your night manager leaves for the evening.
Creating Service Areas: It is so easy to create custom service areas that my grandmother could do it. And that is saying something, believe me. As you can see below, you can choose from a variety of different table shapes and sizes and then simply drag-and-drop them where you want them to go. If you click on any of the placed icons, you can assign it a table number, name, size, width, or height. Any alterations you make to the layout of the service area are instantly saved when you publish the changes and sync to all devices.
Tableside Ordering: Tableside ordering is all the rage in the foodservice industry right now, and for good reason. Not only is it convenient, giving customers confidence that their order will be taken correctly, it can also dramatically improve turnover. Accepting payments at the table is simple and takes just seconds, saving servers trips to the POS station, and servers can make quick changes on the fly and send orders directly to the kitchen.
Hardware & Operating System Requirements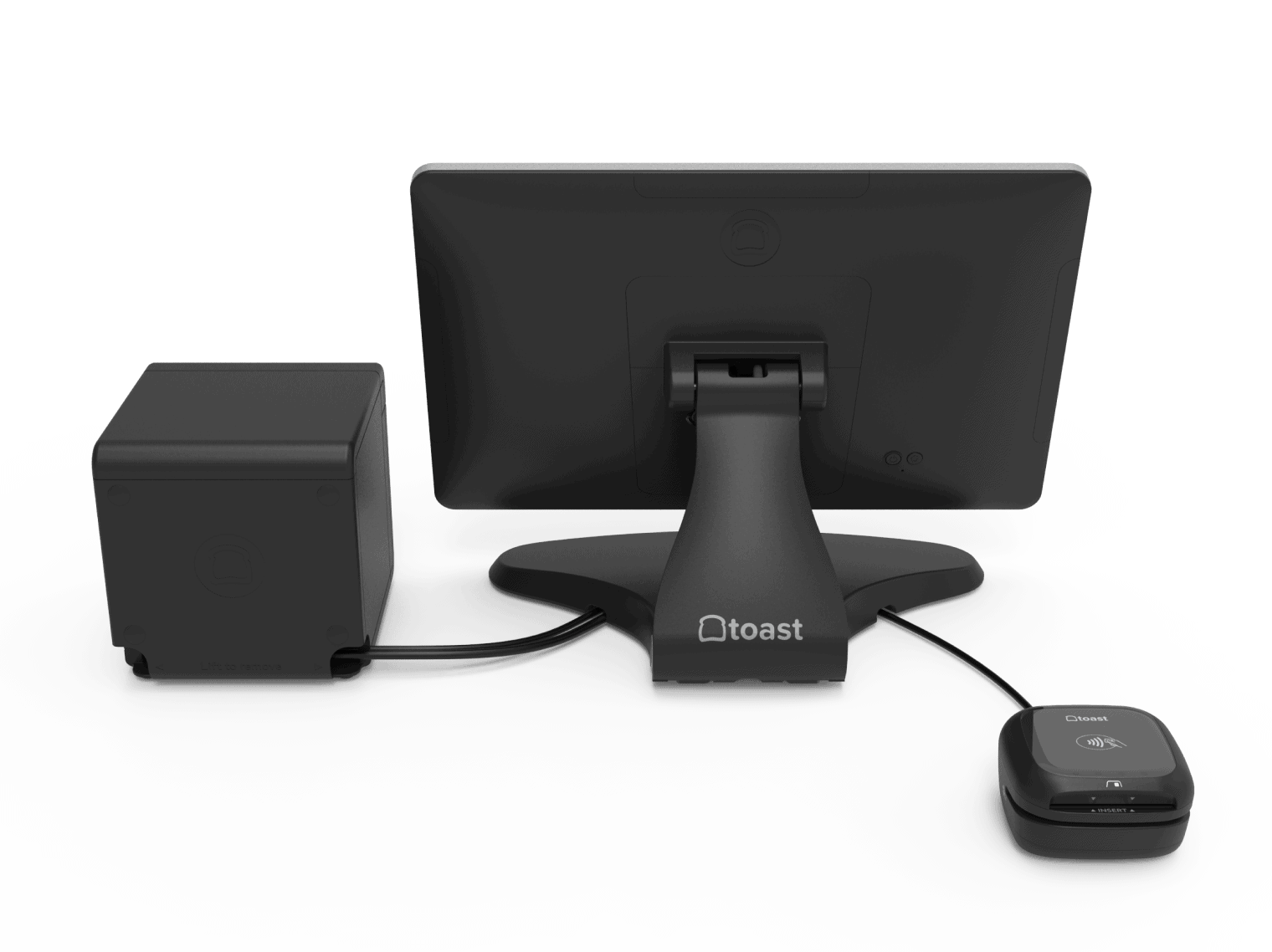 Again, Toast can provide you with as much or as little as you need here. For companies truly starting from the ground up, Toast offers mobile point of sale tablets, terminals, bar printers, card readers, kitchen display screens, and more. Hardware packages start at $799 for a starter kit that includes a Toast Flex (14″ flip POS), Toast Tap reader (supports tap, dip, and swipe), and router. You also have the option to add a guest-facing POS screen for an additional $200. Click here for a fuller look at the hardware you can purchase through Toast. The company also offers Toast Go devices for tableside ordering and payment functionality; call Toast for a quote.
Toast Hardware primarily consists of Elo Touch devices that run on Android 7.1 (and future updates). Some hardware, such as the Touch Go, are custom-built for Toast.

Here is some more info about Toast's certified hardware options:
Toast Flex
IP54 rated, spillproof, and water-resistant
2x the RAM of consumer tablets
14-inch screen size for easy order entry
Toast Flex For Guest
8-inch touchscreen
Accepts tap, dip, or swipe payments
Can be counter-mounted or attached directly to Toast Flex
Toast Go 2
24 hours of battery life
Spillproof and drop-resistant
Weighs just over one pound
Integrated EMV credit card reader
Toast Flex For Kitchen (KDS)
Screens rated for higher temperatures than iPads
Wall or counter mount options available
14-inch full HD LCD and touch screen
Toast Kiosk
10-inch, 15-inch, or 22-inch Elo Touch I Series 2.0
Integrated EMV-enabled card reader
Wall or counter mount options available
Toast Tap
Accepts tap, dip, or swipe payments
The case protects from drops, bumps, and spills
On-counter and direct attach options
Toast POS Features
As simple as it is to use, Toast manages to pack quite a punch when it comes to the sheer number and variety of feature options. Toast's new digital ordering options and features for a socially distanced guest experience are especially relevant right now.
As follows are some of Toast's most notable software features.
Ordering: With Toast, your staff can take orders in two different ways, either using handheld tablets or with counter-top terminals that swivel to become customer-facing. Unlike some of the tablets touted by competitors that can only deal with ordering and taking payments, Toast's handheld tablets are capable of accessing the whole application (including reports). Directly from a tablet, your wait staff can take orders, send orders and firing instructions to the kitchen, and manage their customers' tabs and payment options from anywhere in the restaurant.
Tips: Toast offers customized tip percentage options. When a guest checks out, the system automatically nudges the customer to tip by providing some fair tip options (10%, 15%, 20%, and so forth, or whatever tip percentages you want to present — you can put a 50% tip option in there if you really want to test the limits of your customers' goodwill). This method provides, um, gentle pressure to promote tipping, playing on the natural human instinct to save face when someone else is watching. Toast also enables you to save time at the end of the day by automatically calculating tips, distributing them, and conducting server payouts. Toast's newest update also allows for servers to declare negative tips. Another update includes the ability to calculate tip percentages based on multiple sales categories.
Menu Creation: The POS menu will generally correspond to any physical menus you use in your restaurant and can be divided just like your normal menu would be into Breakfast, Lunch, Dinner, Cocktails, Dessert, etc. Each separate menu in the Toast system can be further broken down into menu groups (in a dinner menu, this might be Appetizers, Salads, Entrees, etc.). Each group then contains the actual menu items (artichoke dip, club sandwich, General Tso's Chicken, Tutti Fruitti pancakes, or what have you). Items may be further customized with any number of modifiers and submodifiers. You can learn more about creating, using, and editing modifiers on Toast's site. I will say, though, that Toast's modifier system is comprehensive and feature-rich enough to be especially useful for pizzerias, sandwich shops, and other restaurants that regularly make food to order.
Pricing Menu Items: Toast allows you to strategize when costing your menu items and create pricing rules that can be applied to entire groups, different item sizes, or items that need special pricing based on the menu they are located in. For example, if you usually sell an appetizer for $8 on your regular dinner menu, you could modify the price to $6 when it is ordered off the Bar menu. Group pricing is straightforward; all you need to do is specify a price for all items under a specific menu group. If you use the size pricing option, you can identify multiple size categories and designate prices accordingly, as seen in the example below.
Restaurant-Based Reporting: Internal reporting is one of Toast's most compelling offerings, and there are a wide variety of reports available, from simple sales reports to labor reports, product mix reports, tip reports, and more. Reports update in real-time and can be accessed anywhere, anytime. The summary report is especially robust and shows net sales, gratuity, tips, total guests, table turn time, and a breakdown of all service types and payment methods. It is designed to give you a quick, "scannable overview of the sales metrics you care about, at a high level." From there, you can drill down into any metric if you want "more detailed insight into sales as they relate to orders, payments, shifts, cash drawers, and house accounts."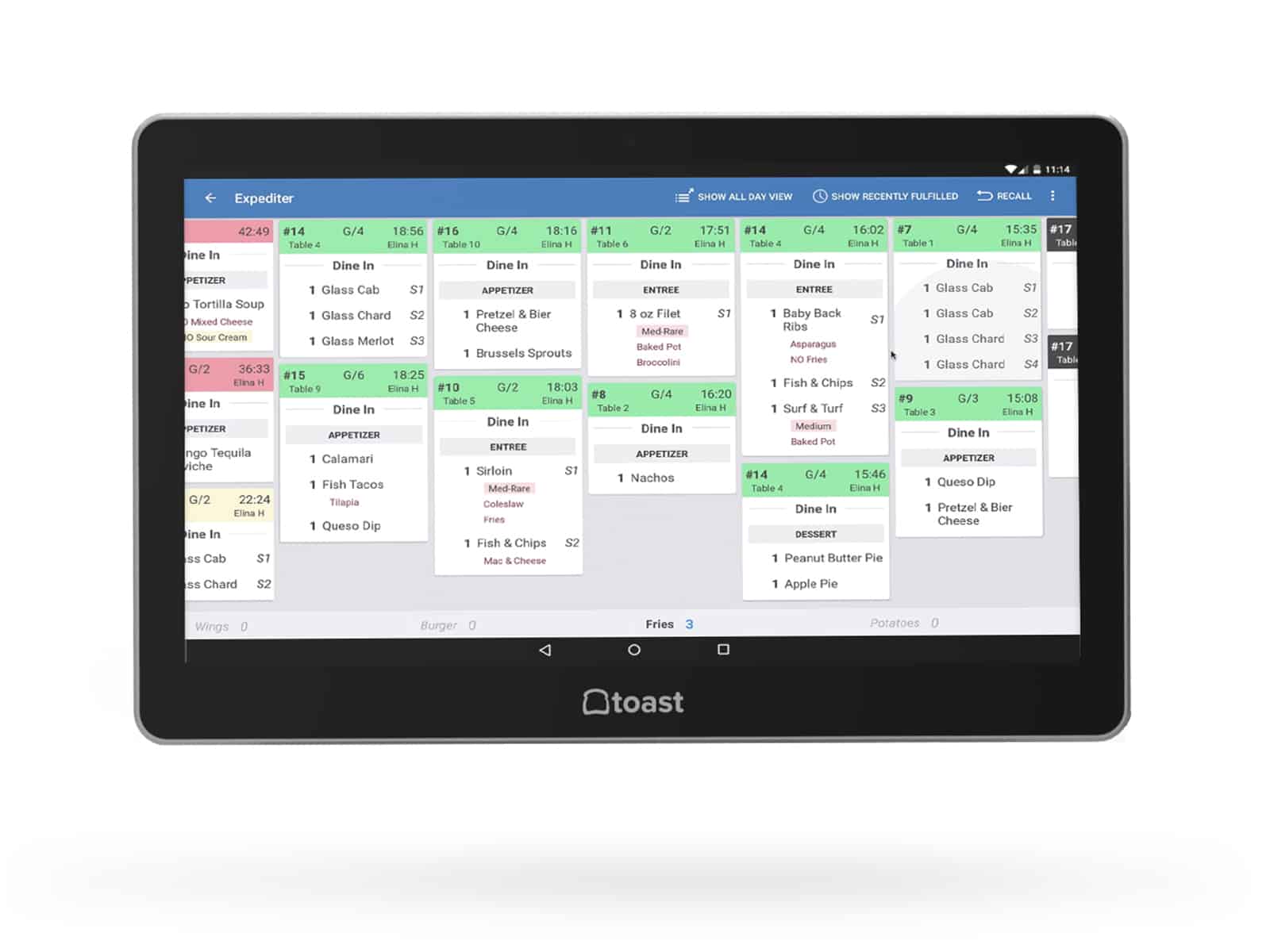 Customer Data Collection & Customer-Based Reporting: The Toast system has great internal reporting, but it also features an integrated customer relationship management (CRM) system that works to collect customers' contact information and order history. Using the customer report, you can see which customers have visited your restaurant the most or spent the most amount of money in any time frame you choose. You can then drill down further by selecting individual customers and viewing detailed information about the person's average checks, days since their last visit, and most frequently ordered items. Similarly, the gift and rewards report gives you a bird's-eye view of all active rewards and gift cards, along with information about how the cards were used.
Labor Management: User-based permissions allow you to control what information your employees can see and who has access to what. If you want, you can require manager approval for voids and discounts and even set separate schedules for your kitchen and service staff. Similar to its CRM, this function allows you to micromanage your staff but in a positive way. You can see the efficiency of your kitchen and quickly assess servers' sales, comparing them with expectations. You can also see if managers are doling out a larger number of voids than would be expected. Additionally, you can customize your Toast account to create different services/roles for your staff and designate specific hours of operation.
Time Tracking: Time tracking is a feature that few POS companies dare to tackle, but with Toast, you can assign each of your employees a unique 4-digit PIN (used to clock in and clock out on the Toast tablets). This simple method allows you to track labor, and managers can see a quick overview of everyone who is currently clocked in and out whenever they need to.
Inventory Management: Toast also includes an inventory management system. Specifically, this new feature provides inventory control, inventory reporting, a recipe costing tool, a food cost calculator, an inventory variance report, and a menu engineering chart that helps you analyze your best-selling and most profitable menu items.
Kitchen Display System: Toast's KDS system is very intuitive and helpful to cooks. The system is color-coded and can feature times on each ticket. On the other end, servers can be notified when an order is ready either through a flash or a sound on the system to help improve turnover.
Toast Go: Toast is at the forefront of the game when it comes to tableside ordering. Toast Go is a completely optimized and integrated handheld device that is simple for servers to use and can help get orders to the kitchen quickly and accurately. It also allows servers better communication with your customers and the ability to make changes instantly from the palm of their hand. In terms of health and safety, the device also minimizes touchpoints; since each server has a portable POS, they don't all need to use the main POS register.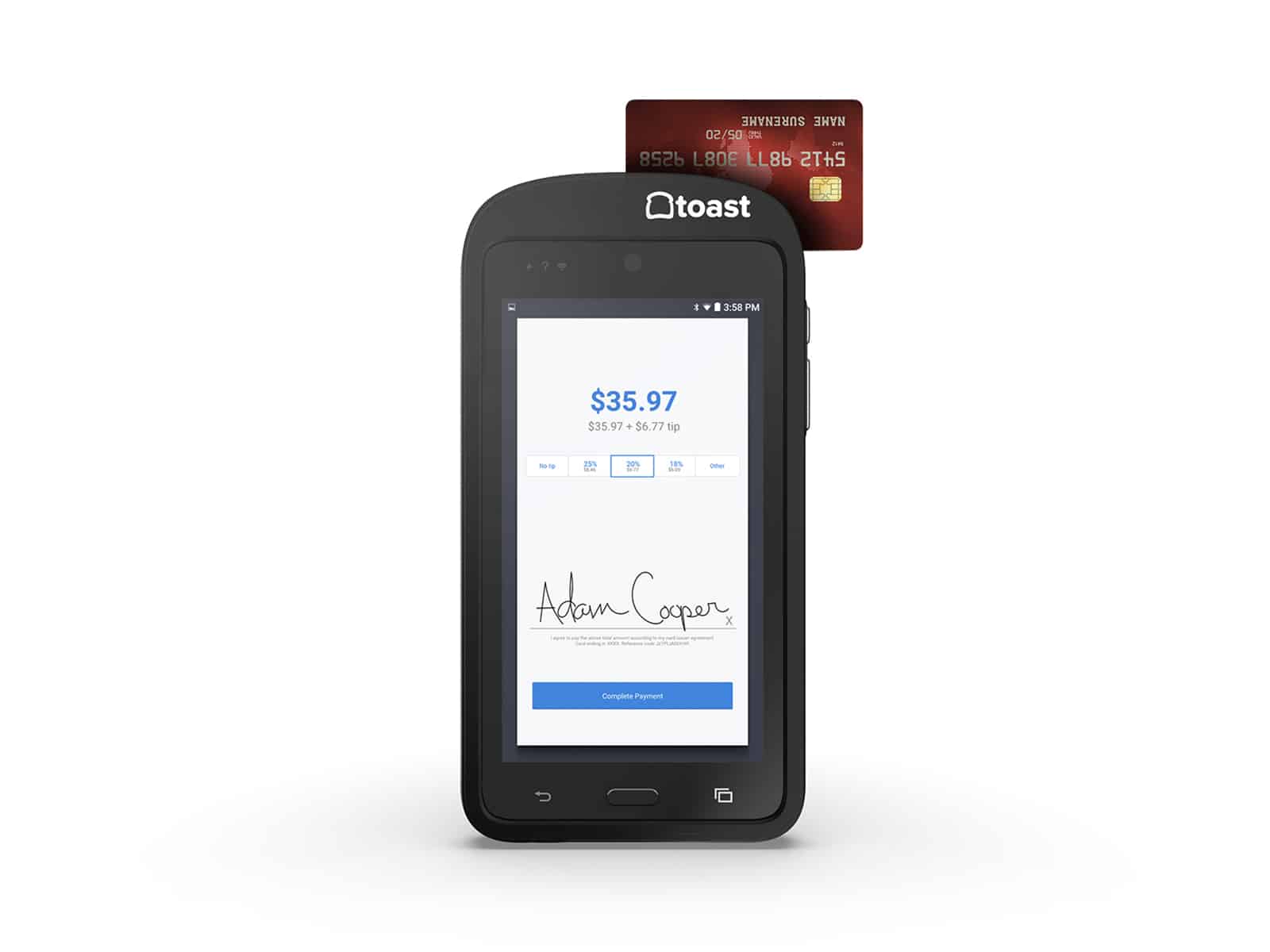 Kiosk Mode: Toast's kiosk mode makes things easy on its customers, allowing users to order on their own, cutting down on errors, and minimizing human contact points. A new feature added to kiosk mode ups the level of convenience, as Toast also has a quick re-order function for repeat customers who often have the same order. They can swipe their card, and it will immediately pull up their previous order, which they can select with the touch of a button.
Digital Receipts: Offered through Toast Go, this is a genius feature that allows customers to give an experience rating while still at the restaurant. If the customer has a negative experience for some reason, the restaurant will receive this information, and a manager may have the opportunity to rectify the situation before the customer leaves to give the dreaded negative Yelp review.
Pay At Table: The Pay at Table feature, available to all Toast customers, allows guests to pay for their meal using their own device. This socially distanced dining feature allows guests to scan a QR code on their receipt and pay on their phone without handing over their credit card. Additionally, a mobile app that enables customers to order from their phones has recently been introduced.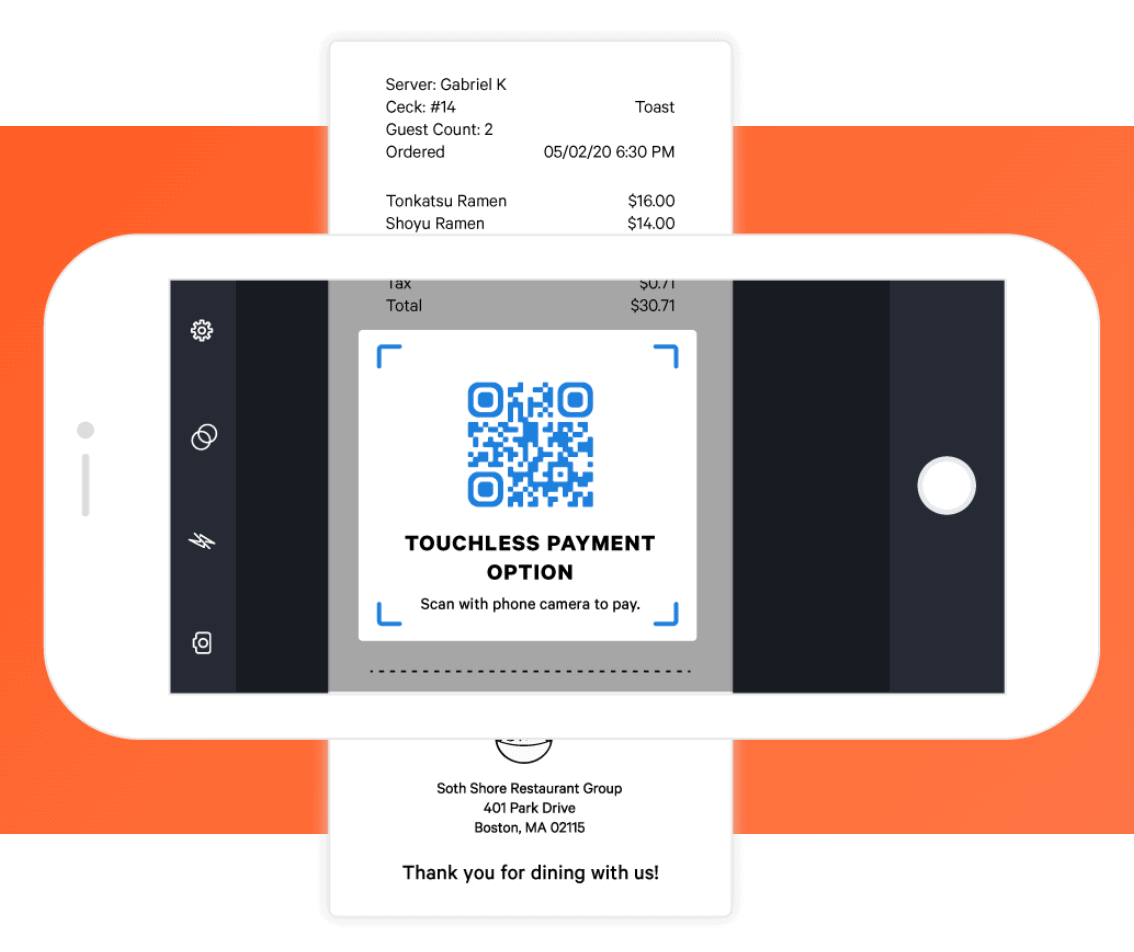 Loyalty Program: The Toast loyalty program (available as an add-on) is great for two reasons. First, it's fully integrated with the rest of your POS system and any data therein. Second, it is set up so that customers can opt-in right at the table or counter. All they have to do is check a box on the tablet screen when they are closing their tab or paying for their food. People will almost always take the path of least resistance, so having an easy, one-click signup process (on a screen the customer would have to look at anyway) is a no-brainer. Once they've signed up, your customers will get a unique code via email as well as a rewards account number, which they can use to check their rewards balance any time they want. As the restaurant owner, you can choose how you want to customize the loyalty program. Depending on how your restaurant/menu is set up, you can use a dollar-to-points exchange, create milestones for points, or select specific menu items or groups to be redeemable with loyalty cards. You can even set up your rewards program so that customers get signup bonuses "to further incentivize loyalty opt-ins." I've mentioned this before in other sections of the review, but the CRM data collected by Toast can also be used for loyalty purposes. When you know what kind of food your guests order, how often they frequent your establishment, and how much money they tend to spend, it's easy to send custom messages and personalize deals and coupons for each customer.
Toast Online Ordering: Integrated online ordering (available as an add-on) is one of Toast's most popular features. Toast will help you create a webpage "that customers can access on their computers, tablets, and mobile phones to view your full menu, to purchase gift cards, and to order food online." If your restaurant already has a website, all you would need to do is add a link that would take visitors to your online ordering page. The best thing about online ordering with Toast is that the whole system is integrated. For example, menu changes made in the POS are instantly reflected online (you can also control which menu groups and specific items are available for online ordering). If you want, as soon as your customer places an online order, their ticket can be automatically fired to the kitchen (and routed to specific prep stations). However, you can always require online orders to be approved by a manager first if that fits your restaurant better.
Toast TakeOut: Toast TakeOut is a mobile ordering app for consumers that lets them place orders at local restaurants (including yours) for pickup or contactless delivery. TakeOut integrates with your online ordering module, and unlike third-party apps, it does not charge commission fees. Furthermore, customers seem to love it — the app is highly rated in both the App Store and Google Play store.
Toast Delivery Services: With the Toast Delivery Services add-on, you can completely customize your delivery system and sync it nicely with online ordering and the Toast TakeOut app. Delivery Services is now synced with DoorDash — meaning you don't have to have your own delivery drivers — and includes a contactless delivery option. Restaurants pay a flat fee per order and can choose how much, if any, of this fee to pass on to customers. You do have the option to integrate Toast with third-party food delivery services, such as Grubhub or Uber Eats. However, the Toast Delivery Services add-on is potentially cheaper than using third-party delivery.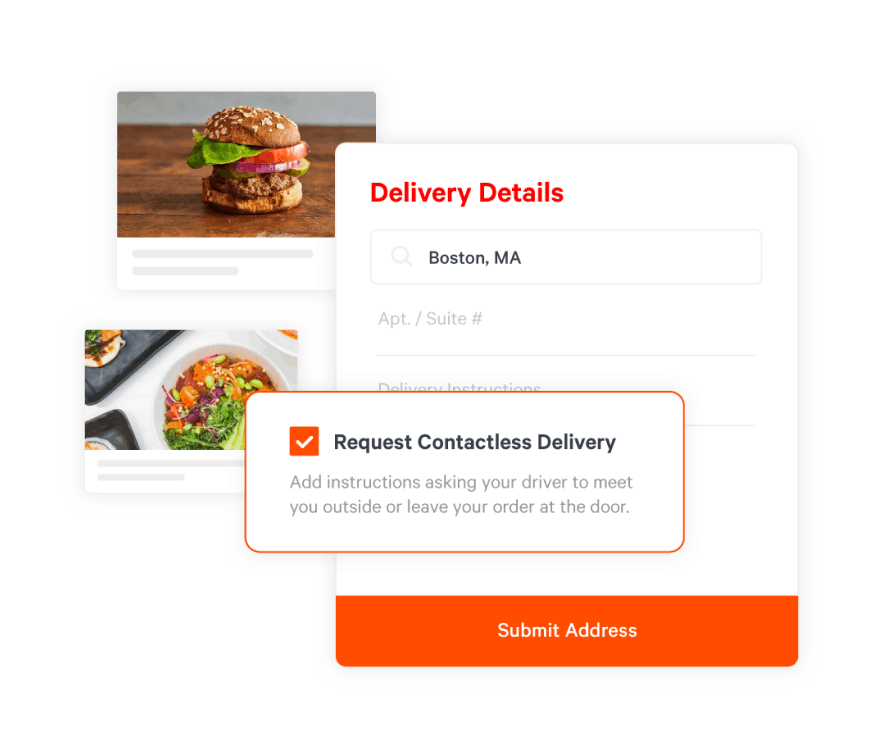 Gift Cards: The ability to create and process digital and physical branded gift cards is another valuable add-on. Because the gift cards are directly associated with the POS system, it becomes very easy for you to sell, track, and complete transactions using both physical and digital restaurant gift cards. If you opt to use traditional plastic gift cards, "Toast will completely customize, print, and program the cards to integrate with your system." To sell them directly to customers, all your staff has to do is select the gift card option (as they would do with any regular menu item). It must be swiped (like a credit card) to activate, and this will also load the card with the desired dollar value. Digital gift cards, of course, are a whole lot simpler and only require guests to give you their email or phone number (which the Toast database stores automatically) and select the dollar amount they would like to purchase. The digital gift card is then simply emailed or texted to the intended recipient almost immediately. I tried the system out; it takes just a few seconds for the recipient to gain access to the gift card. Customers can also purchase digital gift cards online and include a personal message to the recipient. Gift cards purchased online may be emailed or texted immediately or at a later time.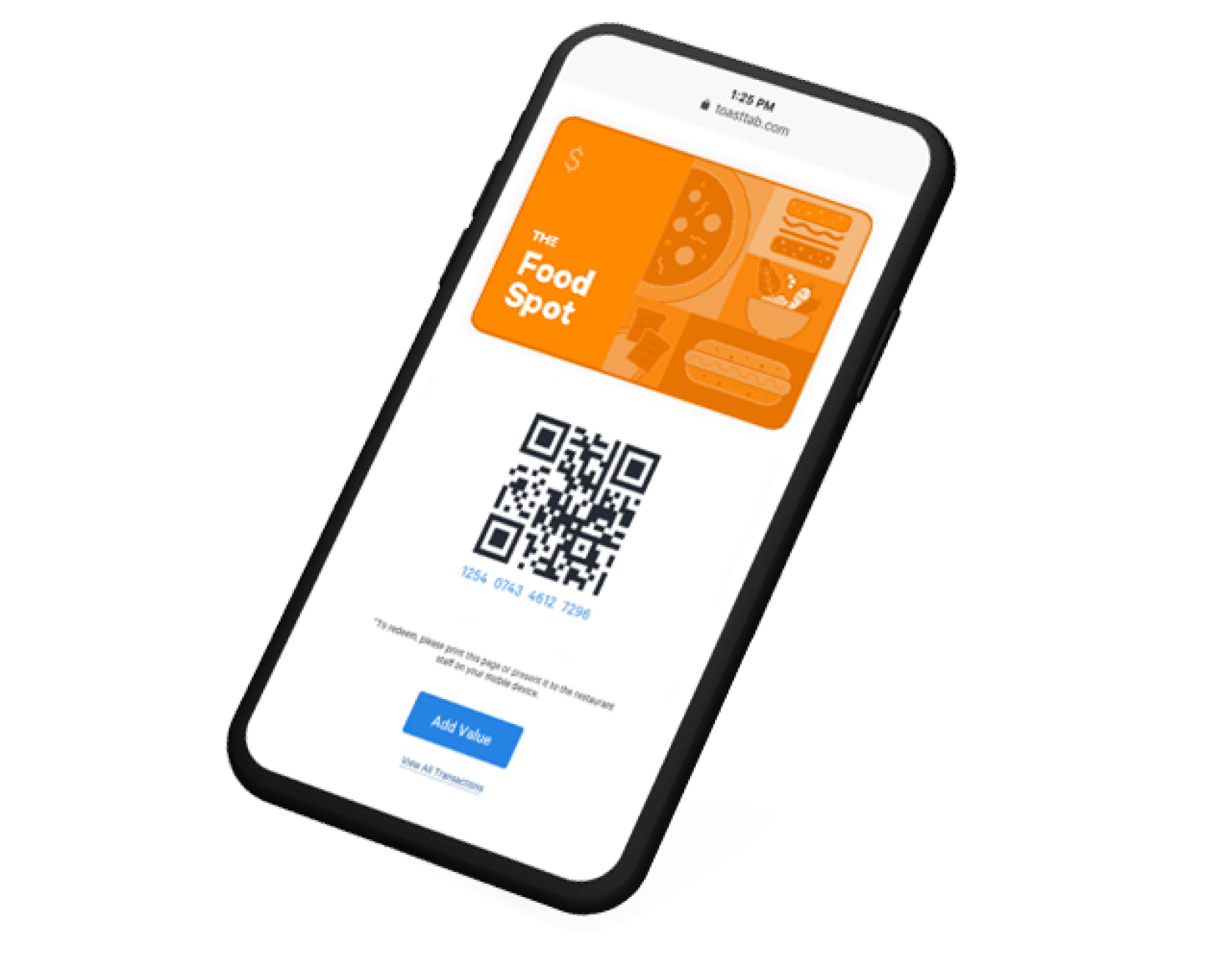 Toast Now: As mentioned, Toast Now is Toast's digital ordering suite, which includes eGift cards, online ordering, Toast Delivery, Toast TakeOut, and email marketing. It can be added to your Toast subscription or purchased separately from the Toast POS.
Customer Service & Support
Toast has invested in a level of support rarely seen in other POS companies, from hands-on training material available to anyone (even the casual visitor to the Toast website) to personal customization of the software for every customer, menu configuration, and 24/7 technical assistance. Many of these services are free, 100% included in the monthly service fee. Nothing rubs me the wrong way more than a company that charges extra for technical support. That kind of money-grubbing attitude steams my bean. So I have a soft spot in my heart for companies such as Toast that at least appear to give a hoot.
Toast provides the following tools and services for customer support:
Platform Configuration: After you pull the trigger and buy a subscription, a Toast expert will start collaborating with you to customize your entire platform (everything from your dining room layout to menu configuration, modifications, and staff permissions). They will also "advise you on ways to optimize your menu and streamline processes at your location." In most instances, you will be able to pull your system out of the box with all of your preferences preprogrammed and ready to go upon installation.
Installation: Toast offers on-site and remote POS installation for every customer. Depending on the size and scale of your restaurant, one or more experts will come to your physical location and set up the entire system for you. If you want to set things up yourself, Toast will ship you everything you need with detailed instructions and 24/7 phone support. And Toast does want you to be fully comfortable once you're up and running, making sure that you understand every facet of the software before your business launches.
Staff Training: Toast is user-friendly, sure, but it is also multifaceted and can take time to master. For this reason, after installation, a Toast expert will show up at your restaurant and conduct staff POS training. They "won't leave until you and all of your staff feel comfortable with the system." This dedication is paramount to Toast, and, in some cases, the company has even had a representative on-site during a business's first day of operation.
24/7 Support: The monthly fee includes 24/7 support from a US-based technical support team via call, email, or live chat. Each time I called, I was speaking to a representative in mere moments.
Support Tickets: Support tickets are easy to create and can be submitted quickly without ever leaving the app.
Training Material: Toast has invested in a considerable amount of training material, some of the best I've ever seen. There are full programs complete with training videos for staff, managers, and admins. In addition to the video tutorials, there are innovative hands-on training demos that allow you to push buttons, complete orders, take payments, etc., just like you would on a Toast terminal. I've never encountered such robust professional training material on a POS website. Ever. I cannot stress enough that Toast takes customer service and support seriously. It also offers a POS buying guide with some terrific information. Sure, it all makes the POS look good, but the information is helpful and accurate.
Knowledgebase: If you don't get the answers you need from the training material, Toast provides a comprehensive (searchable) knowledgebase with FAQs, troubleshooting tips, and information about anything from menu management to close-out training. It works, it's comprehensible, and it's accurate, as far as I can tell, but it looks for all the world like it was hastily slapped together by someone who was simultaneously juggling eggs, studying for the LSAT, and watching Bob Ross paint trees. However, Toast provides such stellar support tools in other respects that I'm willing — just barely — to forgive a bit of sloppy text.
Blog: The Toast blog is better than many I've seen from POS providers and contains a lot of useful information and helpful articles.
The only caveat is that some (but not all) customers feel that support quality has deteriorated in recent years or that Toast's support team is not as responsive and helpful as the sales team was during the signup process.
Toast Software Compatible Credit Card Processors
The general Toast package includes secure, flat-rate credit card processing — in fact, it is mandatory. If you want to use Toast software as your POS solution, you must use Toast as your payment processor as well. Toast does offer to match the rates you're receiving from your current payment processor. That sounds great — in theory — but appearances can often be deceiving.
Here at Merchant Maverick, we have reviewed enough payment processors and merchant account providers to have nurtured a healthy suspicion of the whole "meet or beat" gimmick, which is easily manipulated with added fees. The good news is that there are no hidden fees with Toast. Toast customers "can even see the rates and fees applied to each transaction right next to their sales reports," so there is little room for subterfuge.
The bad news is that, per Toast's merchant contract, Toast reserves the right to increase its credit card processing fees at any time during the contract (with 30 days advance written notice), and some customers have reported this happening. The contracts themselves can be as long as three years and renew automatically after the initial term for another year. If you want to get out of your contract at any time, you'll have to pay an early termination fee (ETF), which is equal to the remaining software fees for your term, plus "any applicable processing fee related to software financing."
Toast's credit card processing model may seem draconian to merchants used to month-to-month processing offered by other popular cloud POS systems, such as Square. However, these terms are similar to legacy POS systems and par for the course for merchant services contracts in general. For comparison, Upserve Payments and Revel also require multi-year merchant contracts.
One more thing to note is that with Toast's online ordering options, restaurants will pay card-not-present processing fees, which are as follows: 3.5% + $0.15 for Visa, Mastercard, and Discover, and 3.89% + $0.15 for AMEX. These are also the rates you'll pay for any keyed-in credit card transaction. These rates are definitely on the high side; for comparison, Square charges 2.9% + $0.30 for all online payments, including AMEX, and Lightspeed Payments charges just 2.6% + $0.30 for card-not-present transactions.
Integrations & Add-Ons
Toast offers a solid variety of integrations and is quite competitive in this area. The list of available integrations expands frequently, and while Toast offers an impressive number of in-house add-ons, it's nice to have third-party options too. Integrations include but are not limited to:
7shifts
Appfront
Avero
Bevager
Bevspot
BrewLogix
Chowly
Compeat
Craftable
CrunchTime
Grubhub
Harri
Homebase
ItsaCheckmate
KitchenSync
LevelUp
Marketman
OpenTable
PayTronix
PeachWorks
Punchh
Restaurant365
Shogo
TapMango
Toast also has an open API (which allows you to develop integrations).
Toast POS Reviews, Complaints, & Testimonials
Toast has no shortage of complaints and negative reviews, but the majority of Toast's reviews are positive, and Toast seems to take the time to respond to most or all online complaints to help the customer find a solution to their problem.
Toast has a "B" rating on the BBB and a total of 42 complaints in the last three years; of those, 26 were closed in the previous 12 months.
Negative Toast POS Reviews & Complaints
Payment Processing Contract: The majority of Toast point of sale complaints have to do with the payment processing contract. If you use Toast, Toast will be your payment processor, end of story. The lack of options and lengthy contracts (two to three years) understandably gets people's ire up. Many customers feel stuck in contracts they're not happy with or feel the terms are different from how they were presented to them by Toast's sales team. For example, some customers say they didn't understand that processing fees could increase over the life of the contract.
Bugs: A couple of Toast users reported issues with bugs in the software. One client has had problems with the system not sending complete tickets to the kitchen and messing up customer orders.
Hit-Or-Miss Customer Support: Some customers are unhappy with Toast's customer support and find the solutions generic or unhelpful. Others report that the support is "hit or miss."
Aggressive Sales People: Some users said they thought the sales team was pushy or misleading, or the sales rep talked them into a decision that they later regretted, such as financing their POS hardware.
Positive Toast POS Reviews & Testimonials
While there are some negative reviews online, there are also hundreds of positive testimonials from Toast users. Toast receives a rating of 4.3/5 (based on 146 reviews) on G2 and a rating of 4.23/5 (based on 277 reviews) on Software Advice. Here is what users most like:
Android-Based: Not everyone in the world is an Apple aficionado, and many people like the relative freedom and flexibility that come with reliance on Android devices.
User-Friendly: In general, most users agree that Toast is user-friendly, easy to learn, and easy to train others on.
Loyalty Cards: Toast's integrated loyalty card program is simple and easy to access and manage, and many restaurateurs use Toast just for this feature.
Online Ordering: Like integrated loyalty programs, integrated online ordering is rare in restaurant management software — a kind of POS Holy Grail. Toast's online ordering system is very good, and it is the sole reason that some people use the system at all.
Good Customer Support: Though some customers are not happy with Toast's customer support, others praise the level of support.
Final Verdict Of Toast Software
In an ideal world, there would be an affordable POS system that covers all of your needs in one, making it so that you only need to make a single call if you run into issues with your credit card processor, your hardware, or your software. Toast software is a real-world product, but it appears to be about as close to the ideal solution as we've seen. Toast provides all of the features you would expect from a top-notch system with very few product gaps. Its add-ons can make the product a little pricey. However, those functions are generally well worth the cost, as they are both robust and extremely easy to use.
Toast's recent addition of a free plan is a welcome surprise, although most restaurants will need to upgrade and/or purchase add-ons to get the most functionality. Restaurants and businesses may want to research other free POS software before making the jump.
Because we've seen people get burned in similar situations, it would be nice if customers were given a choice whether to use Toast as their payment processor. It's not a deal-breaker, but it concerns me enough to recommend at least a bit of caution before diving into a subscription, particularly a multi-year contract.
Overall, I have few qualms in recommending Toast. Particularly in the wake of COVID-19, Toast is especially impressive for its online ordering features as well as its options for a socially distanced dining experience inside the restaurant, such as self-ordering kiosks, contactless payments, and the ability to pay and even order on your own device. As the product is continuously evolving to stay up to date with restauranteurs' needs, I'm always looking forward to seeing what innovative solutions Toast will come out with next.
If you're still on the fence, make sure to check out our other POS reviews of companies such as Square POS and Vend. While Toast has a lot going for it, it's important to make sure you pick the POS that's best suited for your business. Good luck!
---
The Merchant Maverick Seal of Approval 🏆
Toast POS


---



After hours of in-depth research and evaluation, we can confidently recommend this brand to our readers. Get started today and see Toast POS for yourself.
The Merchant Maverick Seal of Approval 🏆
Toast POS


---



After hours of in-depth research and evaluation, we can confidently recommend this brand to our readers. Get started today and see Toast POS for yourself.
To learn more about how we score our reviews, see our
Point Of Sale (POS) Software Rating Criteria
.
Read Next