The Qualifications & Documents You Need To Get A Small Business Loan
Expert Analyst & Reviewer

UPDATED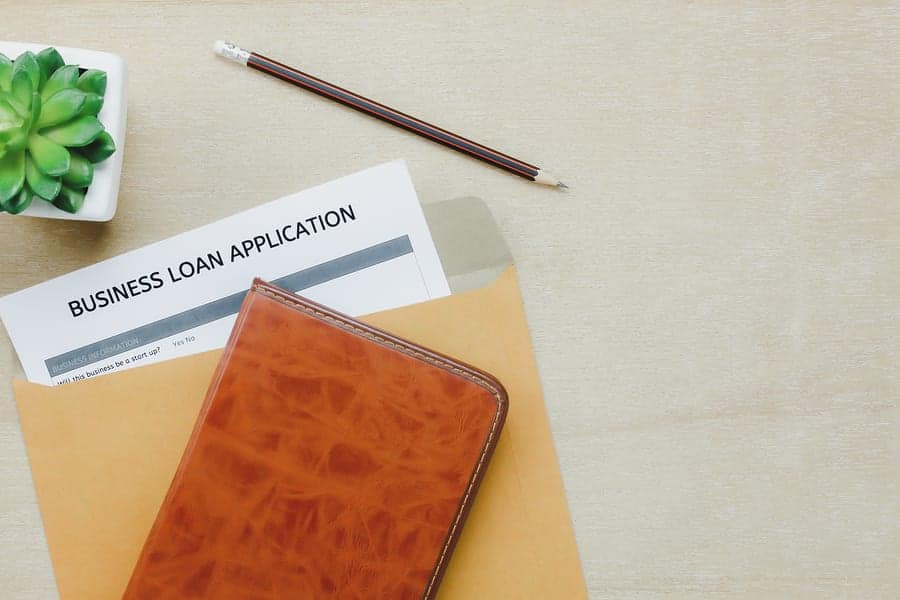 We've all heard the old saying, "It takes money to make money." Chances are, if you're reading this, you've reached that point in your small business venture, the point where you can't make any more money until you have some money to spend. Maybe you're ready to expand your business or maybe you need to hire more help — but whatever it is that's holding you back, money is what will make things happen. This is where a small business loan can really come in handy.
Applying for a small business loan can be daunting and time-consuming. However, if you go into the process knowing what to expect, applying for a loan doesn't have to be intimidating.
In this post, we'll explore how lenders evaluate your eligibility and discuss what documentation you need to gather so you can navigate the process like a pro and receive the funding your business needs.
How Lenders Evaluate Eligibility: The 5 C's Of Credit
Before applying for a loan, you need to understand how lenders evaluate both you and your business to determine if you qualify for a loan. With each loan distributed, the lender is taking on a risk. To mitigate as much of that risk as possible, lenders use a system known as the 5 Cs of Credit.
The first C is character, which measures how trustworthy you are. One of the primary ways lenders evaluate your character is through your credit report and score. A lender may also set up a personal interview or contact your references in order to fully evaluate your character.
The next C stands for capacity. In other words, is your business going to be able to pay back the loan? In addition to evaluating your submitted documentation, lenders also use formulas including the debt service coverage ratio (DSCR) and debt-to-income ratio (DTI) to determine whether to lend to your business. If the lender decides to move forward, this information also helps determine the amount of the loan.
Capital, the third C, measures how much money you have invested in your business. Investing your own money in your business shows that you have "skin in the game" and demonstrates that you have something to lose if your business fails. This proves to lenders that you're willing to do what it takes — including making your loan payments — to ensure your business succeeds.
The next C is collateral: business or personal assets used to secure your loan. If you default on your loan, the lender can seize the property and sell it to get their investment back. The more collateral there is to secure a loan, the less risk there is to the lender – and the higher your odds for approval.
Finally, lenders consider conditions. Conditions need to be favorable in order for the lender to approve your loan. The lender will evaluate interest, principal, and the overall state of the economy. Your industry and your competitors will also be a consideration. Remember, it's all about risk. The more things that indicate that lending to you is a risk, the less likely you are to be approved.
Information & Documents Required On A Business Loan Application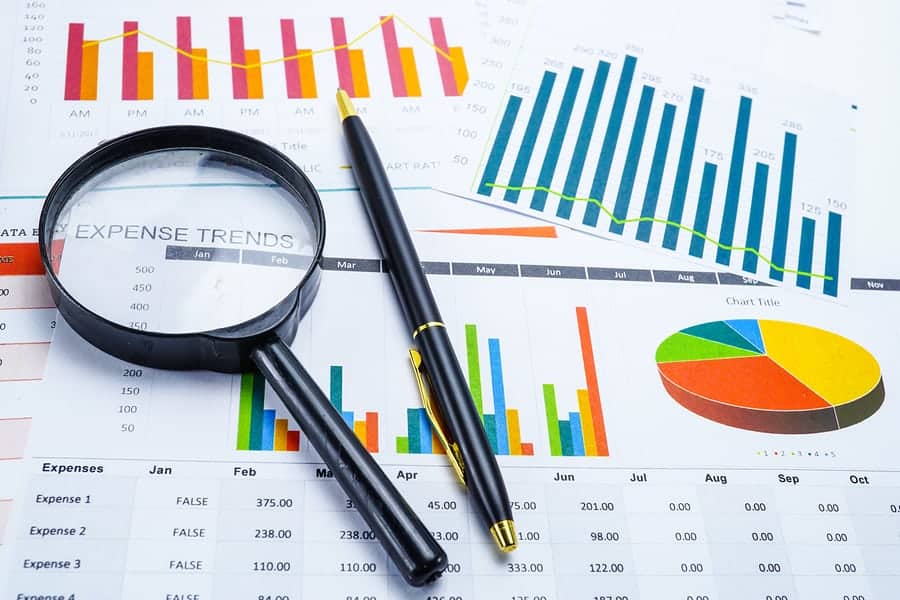 With an understanding of what lenders evaluate during the loan process, you should have a better idea of whether to move forward with your loan request. If all looks favorable, you'll need to gather some documentation before meeting with a lender or filling out an application. While requirements vary by lender, there are a few key items and documents you'll need when applying for a small business loan.
Loan Amount
When applying for a loan, you'll need to request a specific amount. This will require a few calculations on your part.
If there is something specific you plan to purchase with loan proceeds, shop around to get an idea of how much you'll need to spend. For example, if you're purchasing new equipment, talk with vendors to compare costs. If you plan to improve your business, get quotes and bids from contractors.
You also need to make sure that your business will be able to afford the loan payments for the amount you're requesting. You can figure this out by using the same calculations used by lenders for DTI and DSCR.
Loan Purpose
The purpose of your loan may seem like a no-brainer to you, but it's very important to your lender. Why do you need the loan? There could be a number of answers to this question, from needing new equipment to purchasing commercial real estate or acquiring a business.
Depending on the lender you choose and the type of loan you pursue, there may be some restrictions on how you use the loan proceeds. For example, some loans can't be used to refinance old debt. You and your lender should both know how you plan to use the money so that you can apply for the loan product that best fits the needs of your business.
Personal Credit Score
Lenders use your personal credit score to qualify you for a loan. Not only will this help determine if you are approved for the loan, but it is also a factor used to calculate your interest and repayment terms.
Borrowers with a solid credit score will receive the lowest interest rates and best terms, while borrowers with credit challenges may see higher rates, less favorable terms, and a loan that has a higher overall cost.
Before you start applying for loans, it's critical to know where you stand in terms of your personal credit. The internet has made this easier than ever, as many websites allow you to pull your personal credit report and score at no cost.
Once you've pulled your report, go over it carefully to make sure that there are no erroneous items that are dragging down your score. If this is the case, these items can be disputed with the major credit bureaus and will be corrected or removed if they are truly incorrect.
If your score isn't where it needs to be to get approved for the loan you're seeking, consider why. Do you carry high balances on your credit cards? Have you made any late payments, or do you have any accounts in collections? If you have a low credit score, identify any problem areas and work to resolve these issues before applying for a loan. There are also a number of small business loan options available for borrowers with low credit scores, a short time in business, or low revenues.
You should also be aware that your score isn't all that the lender considers. For some loans (such as Small Business Administration and bank loans), current bankruptcies, defaults on past loans, and other negative items could immediately disqualify you.
Business Start Date
When applying for a loan, you'll need to provide the lender with the date your business started. This is important because most lenders like to work with established businesses — that is, businesses that have been in operations for more than 2 years.
Startups and new businesses often have more difficulties qualifying for traditional loans. Not only will you be more limited in the types of loans you qualify for, but when you do find a loan, you'll need additional documentation, which we'll explore a little later in this post.
Monthly Revenue
In order to receive a loan, you have to be able to repay the loan. You will need to prove your monthly revenue to show the lender that you have sufficient cash flow to make your loan payment.
Multiple financial documents showing your monthly revenue will be required by many lenders, including monthly bank statements as well as profit and loss statements. Additional documentation may be needed depending on the type of loan you're requesting, the total amount of the loan, and the policies of the lender.
Annual Revenue
In addition to proving your monthly revenues, you'll need to give an overall view of your business' annual revenue. In order to prove this to a lender, you'll need to gather various documents, including your federal tax returns. Most lenders will require business and personal tax returns from borrowers for at least the last two years.
Other documents that may be required by your lender include balance sheets and year-to-date profit and loss statements.
Bank Statements
An important part of qualifying borrowers for loans is knowing that they have the means to repay the loan. One of the easiest ways lenders can do this is through your bank statements.
Bank statements provide lenders with the financial information they need to see if you can afford a business loan. Bank statements give an overall picture of the financial situation of your business. In addition to being able to see your balance and how much money goes through your account, bank statements also give the lender a view of how you manage your finances. Lenders can look at your bank statements to see your average balance and how you handle your income to determine if you will be a responsible borrower.
At a minimum, expect to provide your lender with at least 3 months' worth of business bank statements. However, some lenders (such as Small Business Administration intermediaries and banks) may require bank statements from the last 6 months or longer.
Business Debt Schedule
For many loans, you will need to provide a business debt schedule. This breaks down what you pay each month for all of the current debt obligations of your business. This information is used to determine if adding a new loan payment makes sense for the lender and your business.
Proof Of Ownership
When applying for a loan, you'll need to prove to the lender that you are the owner of the company. This is why most lenders will require a business license.
Depending on your industry and state laws, you may also be required to have business permits. If so, have these ready to present to your lender.
Other Business Loan Qualifications By Loan Type
The information and documentation you'll need when applying for a business loan will vary based on a number of factors, including the loan type. While most loans have the same basic requirements, such as bank statements and your federal tax ID, additional documentation and information may be required for certain types of loans.
Small Business Administration (SBA) Loan Requirements
The Small Business Administration has put loan programs into place that benefit small business owners. These loans are not issued directly by the SBA. Instead, loans are provided through intermediary lenders. The SBA guarantees a portion of the loans, allowing these intermediaries to provide low-cost loans to business owners.
Because of the favorable terms and rates of SBA loans, the application process is lengthy with a lot of requirements. Applicants will need to provide all of the income and credit documentation previously discussed. Applicants will also need to meet the SBA's definition of a small business. This limits the number of employees, annual revenue, and business net worth needed to qualify for SBA loan programs.
For the SBA 504/CDC loan, which provides funding for the improvements or purchase of commercial real estate or land, the intermediary lender may require proof that the real estate will be at least 51% owner-occupied. A letter of intent from the lender that's paying 50% of the project costs, along with an explanation of why the lender will not fully fund the project, is also required. For business expansions or improvements, quotes and bids from vendors and contractors will need to be submitted.
For the SBA Veterans Advantage program, all applicants must prove that they are a veteran, service member, or qualifying spouse in order to receive this loan with reduced fees.
Additional information may be needed based on the type of SBA loan you select. Learn more about the requirements for SBA loans.
Bank & Credit Union Business Loan Requirements
Bank and credit union loans for businesses are typically the most difficult to receive. These loans are usually reserved for only low-risk borrowers with solid credit scores. The application and underwriting process can take weeks or longer, and there are many documentation requirements.
Bank statements, business and personal tax returns, personal financial information and credit scores, balance sheets, revenue statements, and a business plan are all typically needed when applying for a bank or credit union loan. Depending on the loan amount, collateral will also need to be put up in order to qualify.
Startup & New Business Loan Requirements
Startups and new businesses may not have many of the documents required to qualify for a loan, including several years' worth of tax returns and income statements. In order to receive a loan, lenders will require businesses that have been in operations for less than 2 years to supply additional documentation.
The resumes for all owners of the business will need to be submitted with the loan application. This is because new business and startup owners will need to prove that they have industry experience since they do not yet have an established reputation.
New businesses and startups will not have documentation proving their success. To show that the business will be able to pay off its debts, a detailed business plan and financial projections should be provided to the lender during the application process.

Business Line Of Credit Requirements
Business lines of credit often come with fewer requirements than other types of loans. Some alternative lenders require little more than personal and business contact information, a federal tax ID number, a copy of your driver's license, and a few bank statements.
Lines of credit from banks and credit unions may have more requirements, but nothing outside of the ordinary. Bank statements, balance sheets, profit and loss statements, and tax returns are standard for these types of loans.

Equipment Loan Requirements
An equipment loan is a type of loan that is used to finance equipment, including vehicles and machinery. Equipment loans usually have fewer requirements and are easier to qualify for than other types of loans.
Requirements vary by lender, but the most basic requirements include business and personal information, bank statements from the last 2 months, and an invoice for the equipment being financed. In some cases, additional information including tax returns, profit and loss statements, and balance sheets may be required.

Invoice Factoring Requirements
Invoice factoring is a type of loan that is used to resolve cash flow issues due to unpaid invoices. Requirements for these loans are much less strict than for other loans. In some cases, lenders are more focused on the unpaid invoices (and the likelihood of those invoices being paid) than credit scores or the financials of your business.
To qualify, you must own a B2B company. The invoices must also be of an amount large enough to cover any fees required by the lender. A soft credit inquiry is also required, but again, some lenders aren't as concerned with credit scores for invoice financing. Lenders will also consider the number of invoices you have, as well as evaluate the likelihood that customers will pay the invoices.

Final Thoughts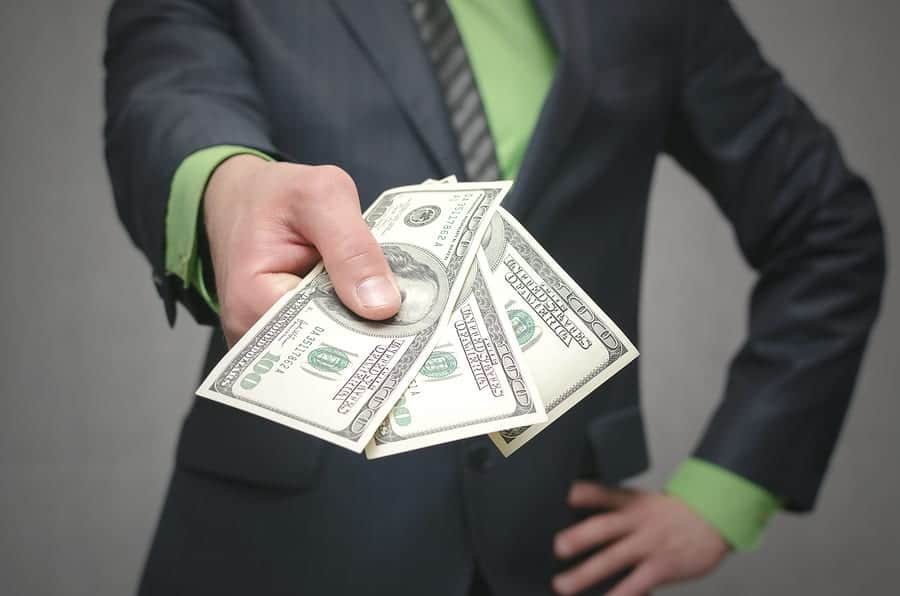 Applying for a business loan doesn't have to be complicated or intimidating. While the process can be long, the best way to expedite the process is being prepared in advance. Know how much you need and why you need it. Understand what your business can afford and have the documentation and information needed to back up this up. With careful preparation, you'll soon be on your way to successfully receiving a loan to boost your business.