Merchant Maverick Opportunity Grants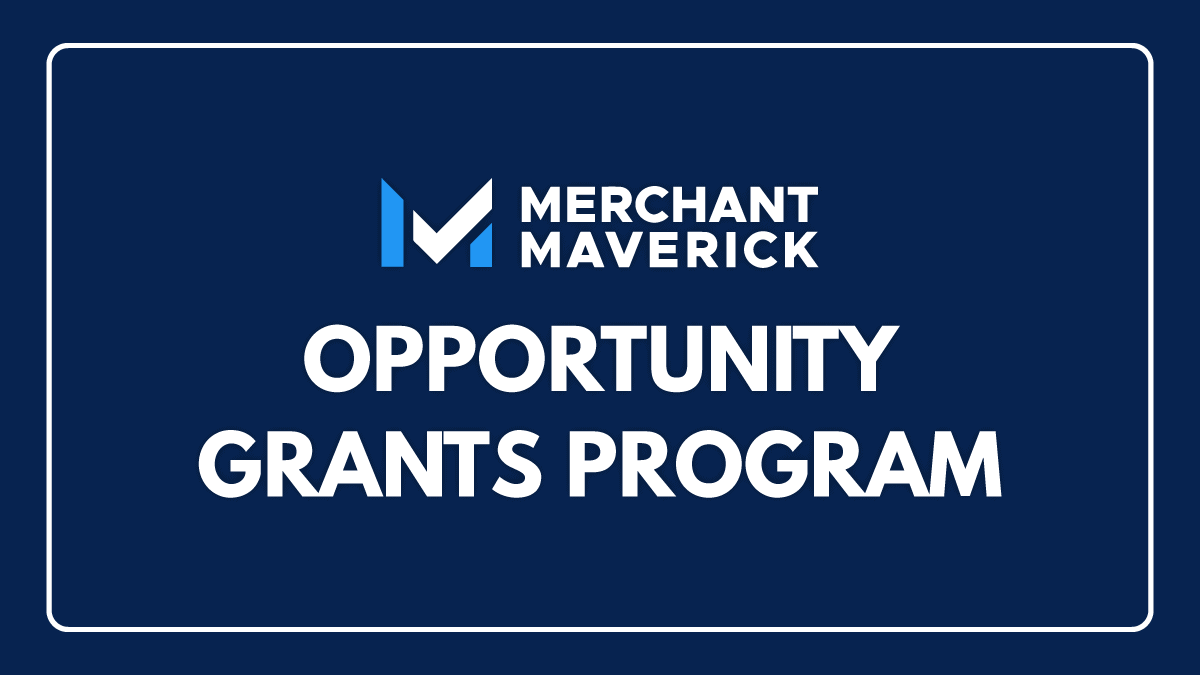 We have reached our application limit for this year. Thank you to all who applied and shared this grant program. We will follow up with additional details. Subscribe to our email list for updates and for more great resources for small businesses.
Welcome to the official page for the Merchant Maverick Opportunity Grants Program. At Merchant Maverick, we aim to make small business easy by providing comprehensive, unbiased reviews of the software and services you need to make your business succeed. Each review on our site represents hours of research, fact-checking, and testing by our writers and experts. But we don't draw the line at simply educating readers. Starting in 2021, we're also here to help you finance your small business dreams. If you're looking for information about Merchant Maverick grants or want to apply for one of our Opportunity Grants, you've come to the right place.
What Is The Merchant Maverick Opportunity Grants Program?
Since 2009, Merchant Maverick has specialized in the creation of fair, evaluative content. We work hard to equip small businesses with accurate information, create consistently positive outcomes for our readers, and drive positive change in the B2B space. Our content is free and available to all, and our mission is clear: to guide and empower business decision-makers with honest, accurate, and actionable information.
But let's be totally honest, here. The economic and social landscape of 2021 is very different than anyone could have expected.
After living through the events of 2020, including a devastating pandemic, a global economic crisis, and significant calls for the dismantling of systemic racism in our institutions, we've come away with a new resolve around our core values. Honesty. Transparency. Integrity. Trustworthiness. Helpfulness. Fairness.
Merchant Maverick was lucky to have made it through the last twelve months relatively unscathed — at least in economic terms — and many businesses were not so fortunate. We want to acknowledge that privilege and extend it by providing financial opportunities to others. Enter the Merchant Maverick Opportunity Grants Program.
$10K Opportunity Grants For Black Female Entrepreneurs
This year, the Merchant Maverick Opportunity Grants Program will be open to businesses owned by Black women, both cisgender and transgender, and Black individuals who are femme-identified. As our latest data study, The 10 Best States for Black Female Business Owners, highlights in detail, we still have a tremendous amount of systemic racism and inequity to overcome, especially when it comes to this specific demographic.
Women are already extremely underrepresented in business ownership. Despite making up over 58% of the overall working population, women own only about 21% of the total businesses in the United States. That disparity is even more greatly pronounced when we examine the data around Black women, Indigenous women, and women of color. Even further disparate data emerges at the intersections of the Black experience and the experience of women. In fact, according to the 2019 State Of Women-Owned Businesses Report by American Express:
The gap between African American/Black women-owned businesses' average revenue and all women-owned businesses is the greatest of any minority.
Black women account for 7% of the US population, but run only 0.74% of all employer firms in the country, though the number of firms owned by African-American women has grown by 164% since 2007.
According to the same American Express study, African-American/Black-owned businesses:
Numbered 2,681,200 or 21% of all women-owned businesses.

Earned average revenue of $24,000 per firm vs. $142,900 among all women-owned businesses.

Account for the largest segment of women-owned businesses after non-minority women.

Have demonstrated the highest rate of growth of any demographic (in the number of firms) between 2014 and 2019 and between 2018 and 2019.
Businesses owned primarily by Black women suffer from unequal access to funding. Women, in general, get a very small piece of the VC pie: according to a study conducted by PitchBook, just 2.7% of venture capital invested in the United States goes to women-owned startups. Of that 2.7%, Black women receive a mere fraction. Deeply entrenched patterns of sexism and racism have made traditional, bank/credit union loans difficult to obtain for this demographic as well, and while online lenders are making baby steps toward progress in lending equity, the landscape remains starkly inequitable.
Black, female entrepreneurs don't have equal access to the funding resources and aid given to other business owners. Neither do these business owners have equal representation in news, print, and advertising. And Merchant Maverick wants to take a small step in changing that.
This year's Opportunity grants, of $10K each, will be awarded to four businesses owned by Black women. (Black, transgender women and femme-identifying people are included in this demographic for the purposes of this grant and encouraged to apply.) Each business selected will be profiled on our site over the next year, giving the winners a chance to tell their small business story, promote their brand, and raise awareness about who they are and what they do.
The application process is pretty simple. We want to know who you are and what your business does. What do you sell? What services do you provide? Who do you employ? How does your business impact your community? The more detail you can provide, the better. We also want to acknowledge that sometimes an essay doesn't tell the whole story, so please feel free to share other ways for us to learn about who you are, in addition to your essays.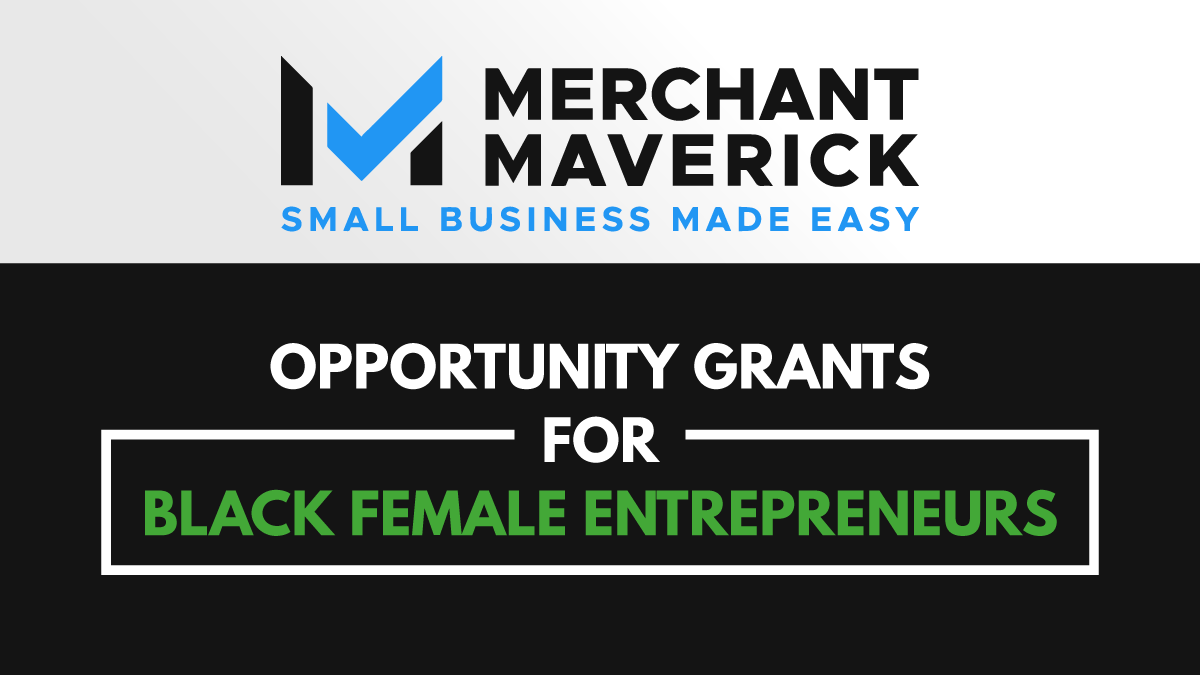 Frequently Asked Questions
Additional Grant Content