The Winners Of Merchant Maverick's 2022 Opportunity Grants For AAPI Restaurant Owners
Each of this year's winners, representing a wide range of US locations, Asian and Pacific Island cultures, and culinary backgrounds, was awarded a $10K grant to help their foodservice business.
Editor in Chief

UPDATED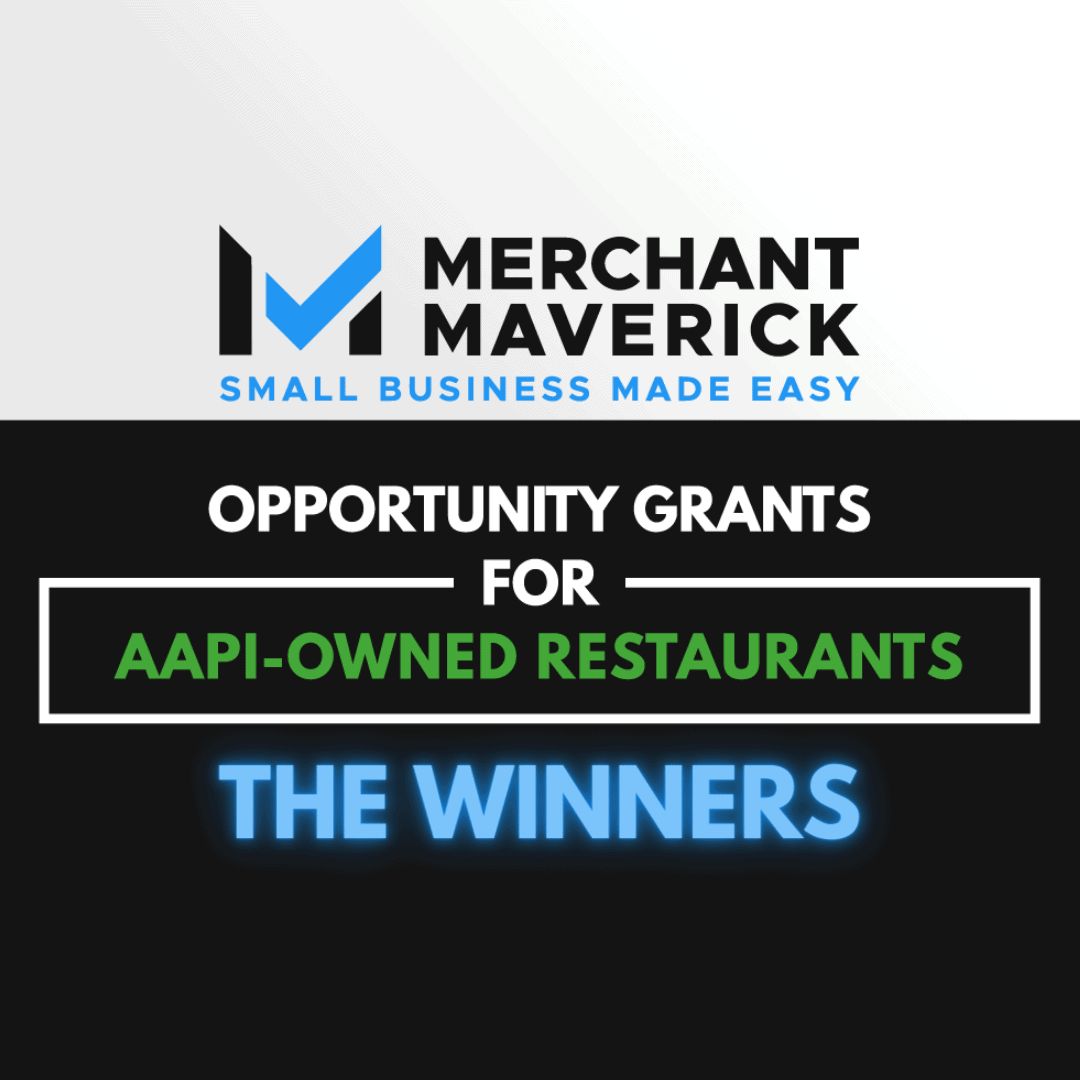 In 2022, Merchant Maverick pledged to give a total of $100K to Americans of Asian and Pacific Island descent. This year's grants of $10K were issued to ten different AAPI-owned restaurants, spread across the United States from Alaska to New York.
The winners represent a wide variety of different cuisines and cultures, from Korean farm to table dining to Filipino comfort food, Asian-fusion hot wings, and Hawaiian shave ice.
Each winner also offers their own vision of what it means to make food for others and demonstrates how diverse the restaurant industry can be. Whether they're running an upscale tea house that serves traditional loose leaf tea, a food truck that showcases unique Schezuan noodles, or a hip dessert shop that innovates with 3-D printed gelato, every single one of these restaurant owners is making their own mark on the industry.
The awardees have also shown that they have the ability to survive even the staff and inventory shortages of a global pandemic. One winner completely pivoted mid-career to start a Vietnamese coffee kiosk; another saw a chance to cater their handmade Chinese delicacies rather than reopening in person, while yet another sought out new revenue opportunities with curated food boxes.
But as different as each one of these grant recipients is in their background and cuisine, all of them share a dedication to staff, resilience in the face of difficulty, and an incredibly high degree of culinary excellence. Merchant Maverick could not be prouder or more excited to award the grant money to this year's winners.
Without further ado, let's meet the recipients of the 2022 Merchant Maverick Opportunity Grants For AAPI Restaurant Owners!
Pop 'N Tea Bar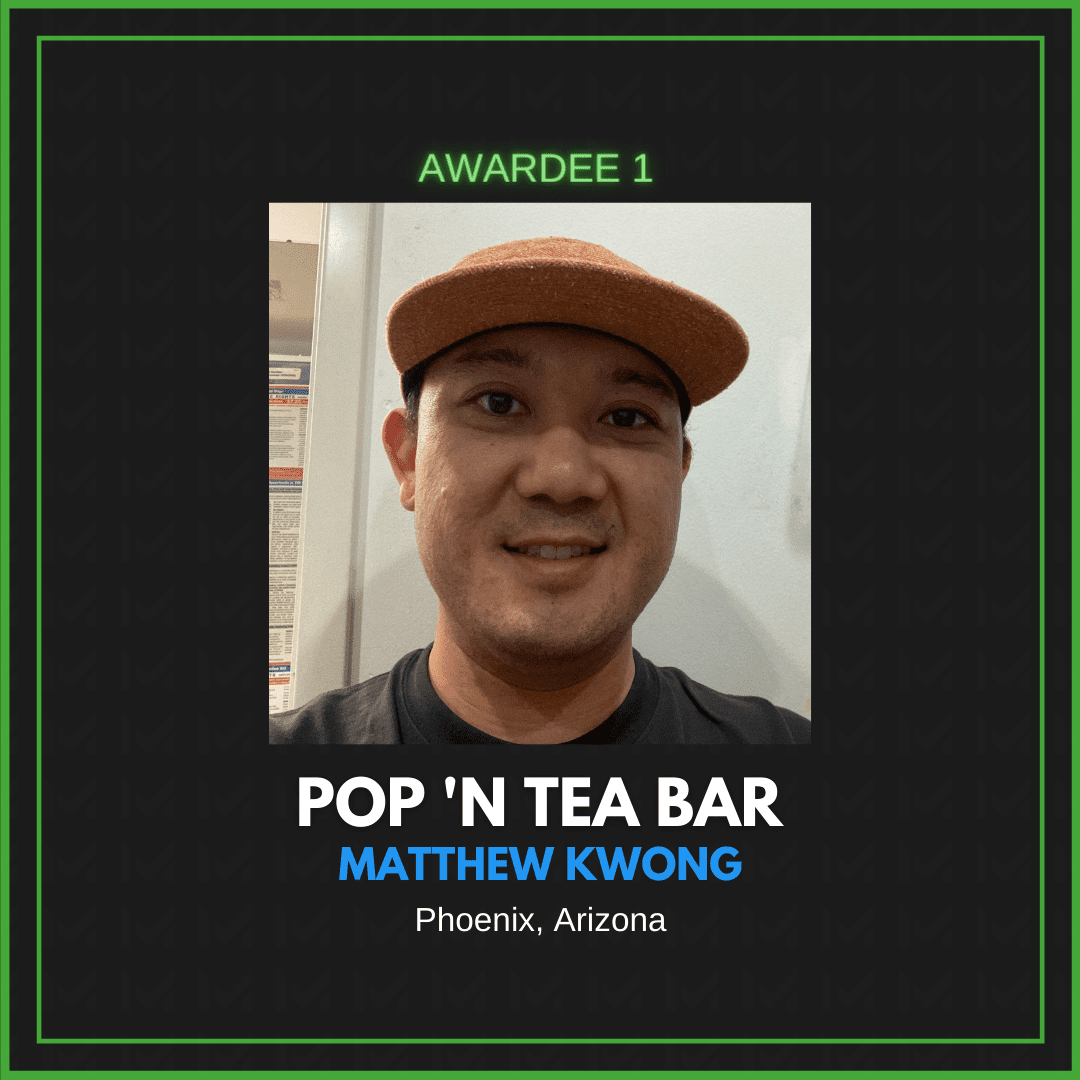 This tea and dessert bar from Phoenix, Arizona has been deemed one of the most Instagrammable businesses in the state. Their 3-D printed Diamond Bars can even be spiced-up with flavors like tajin or chamoy. And Matthew Kwong, one of the owners and operators of Pop N Tea, is ready for the summer rush to share their cold treats.
Stop by Pop 'N Tea for some gelato or bubble tea, or follow the company on Facebook. To see just why the pictures of the Diamond Bars, craft teas, and custom slushies are so Instagrammable, check out Pop 'N Tea on Instagram.
Sipping Streams Tea Company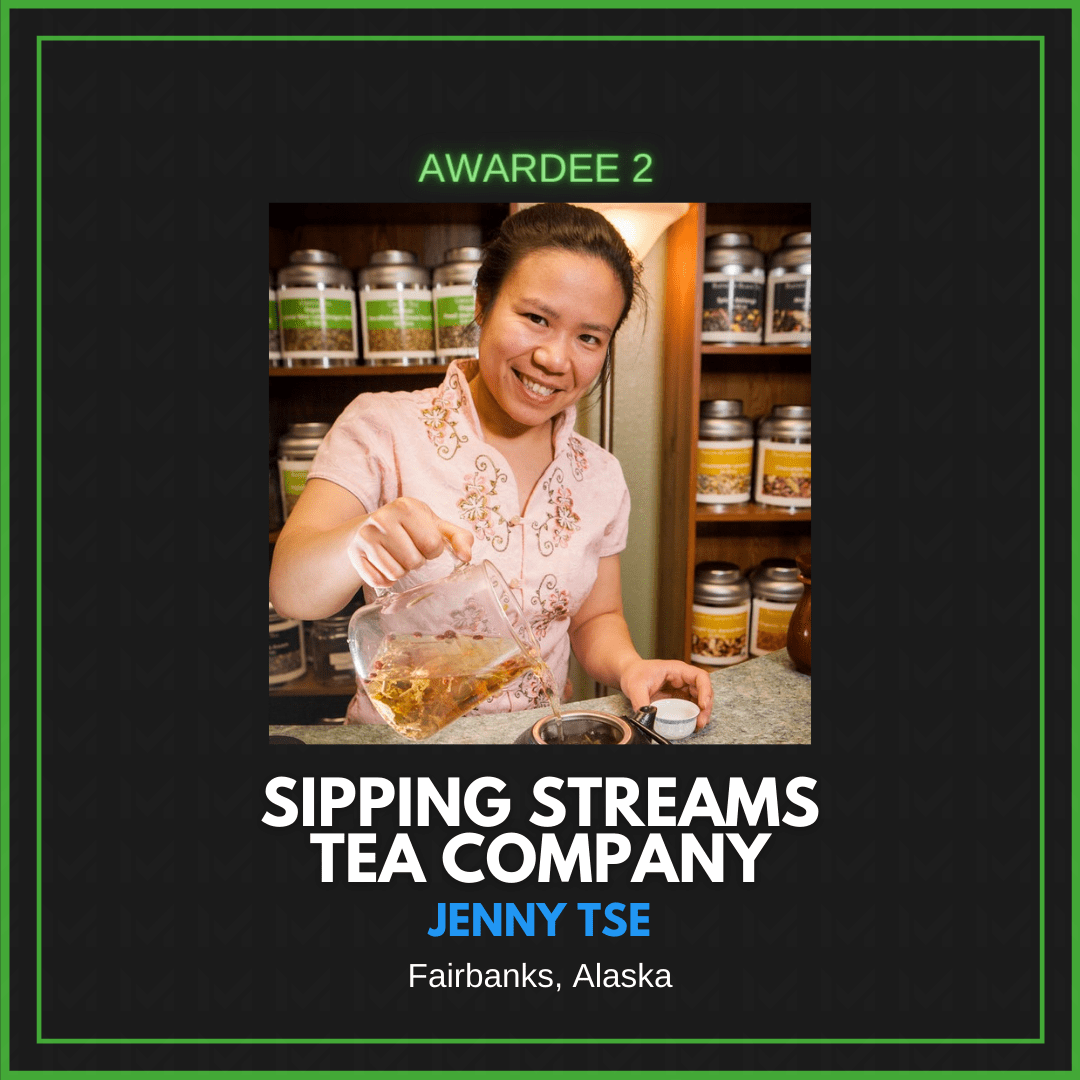 Sipping Streams Tea Company is a tea house and boutique (with an eCommerce site) based out of Fairbanks, Alaska. Jenny Tse, owner & tea expert, has a business model that includes both in-person tea education, wholesale sales, an eCommerce store, and a tea event site. She believes that tea brings people together.
Shop for hand-blended tea on the Sipping Streams Tea Company website, or follow the company on Facebook or on Instagram to learn more about the tea room and access helpful workshops on the benefits of tea.
Wailani Shave Ice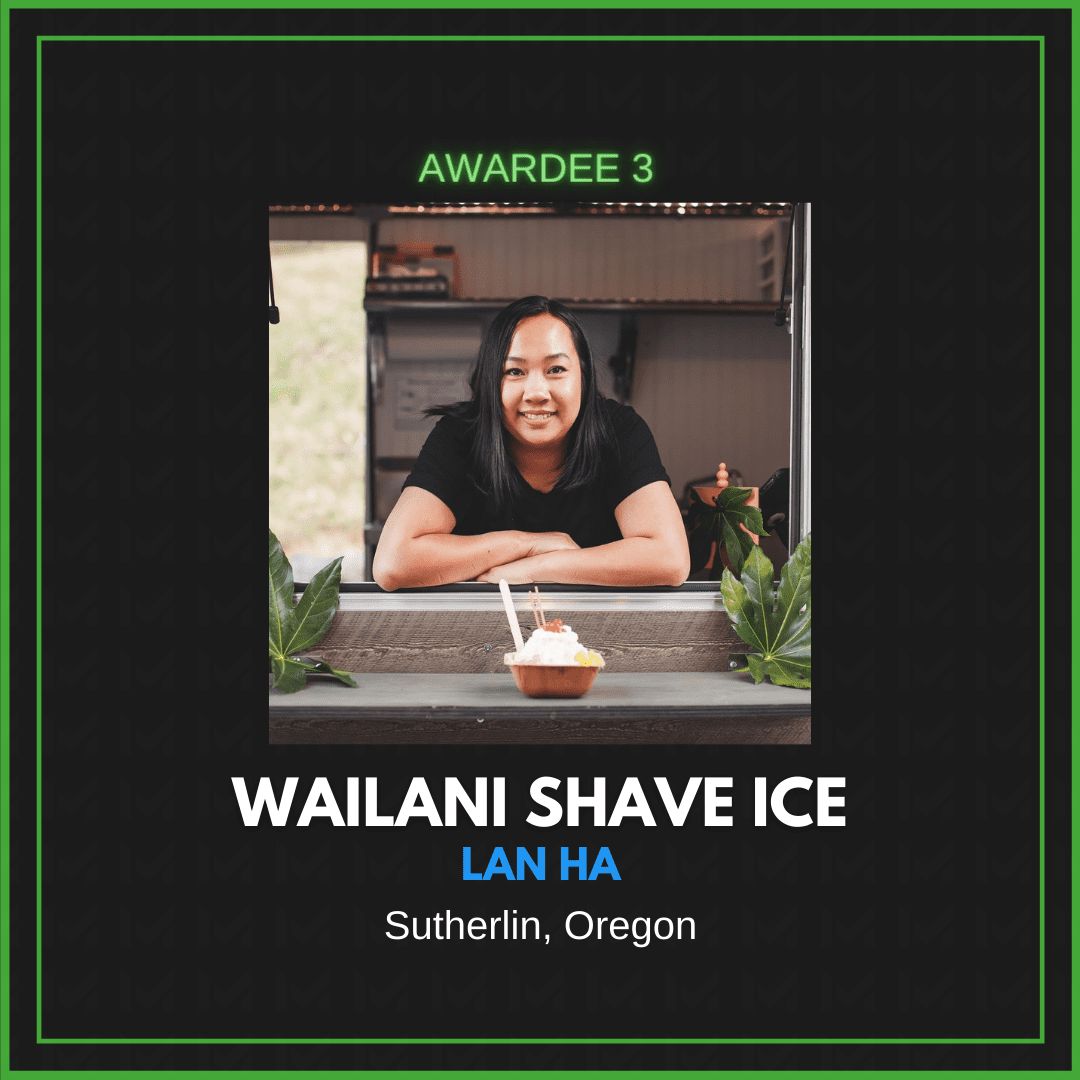 This seasonal Hawaiian shave ice food truck is located in Central, Oregon and is one-of-a-kind for the area. After battling wildfires and racism, Lan Ha is determined to grow her business and will be opening up a Vietnamese/Hawaiian food restaurant in the near future. Her favorite moments in the shaved-ice truck are when she can convince customers to enjoy new flavors like ube, akuzi beans, or guava fruit.
Browse the menu of shave ice and ice cream creations, like Kona Mudslide and Tropical Sunset, on the Wailani Shave Ice website or follow the company on Instagram.
Autumn Court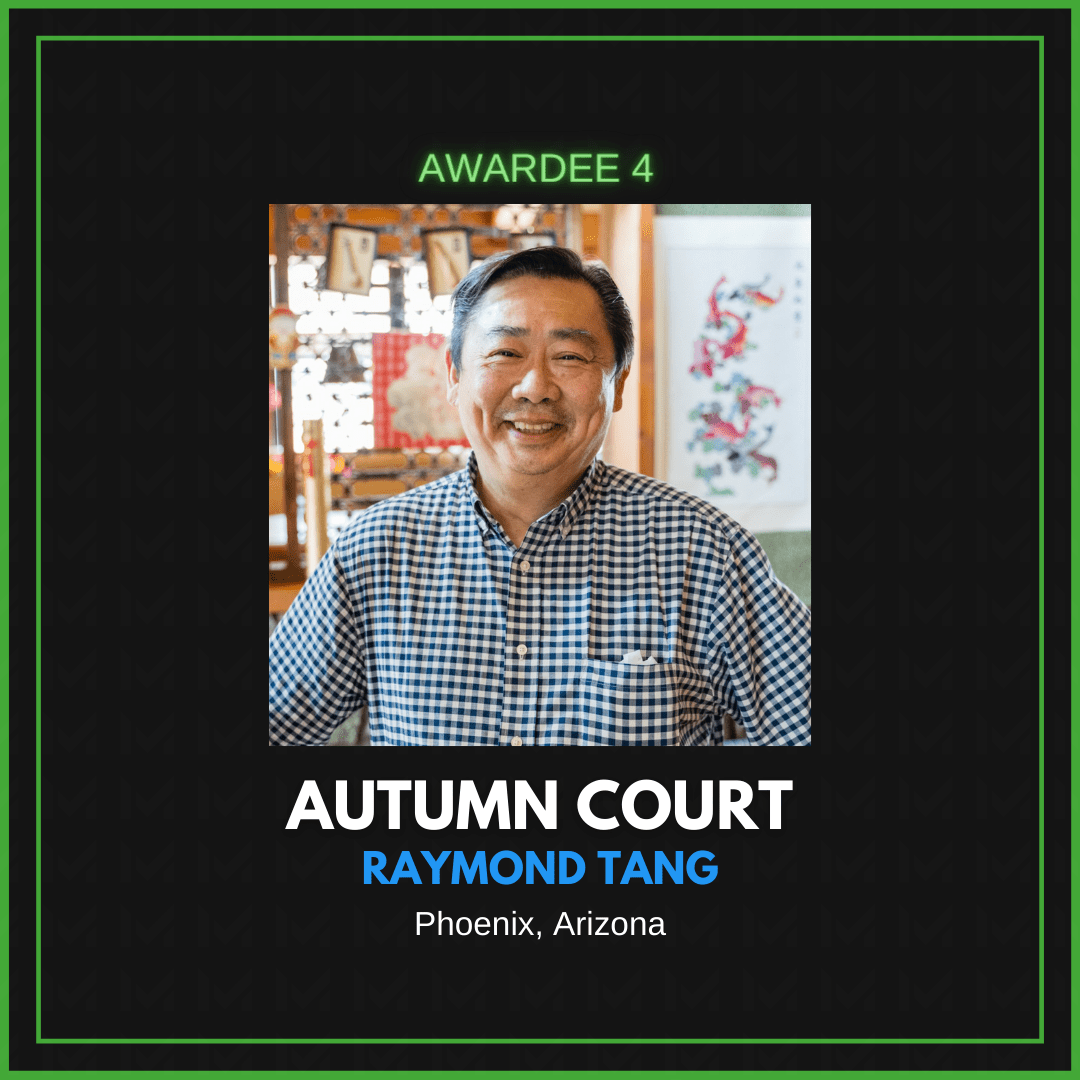 Autumn Court is second-generation restauranteur Raymond Tang's 30-year-old baby. Located in Arizona, the Chinese-Japanese fusion restaurant has been closed since March 2020 – adopting a fully functioning delivery/pick-up/catering model that has kept it functioning and thriving despite COVID.
Visit the Autumn Court website to order some of their amazing hand-made eggrolls and crab puffs online, or follow the company on Facebook and Instagram to learn more about their catering services and see images of the food.
Boonie Foods, Inc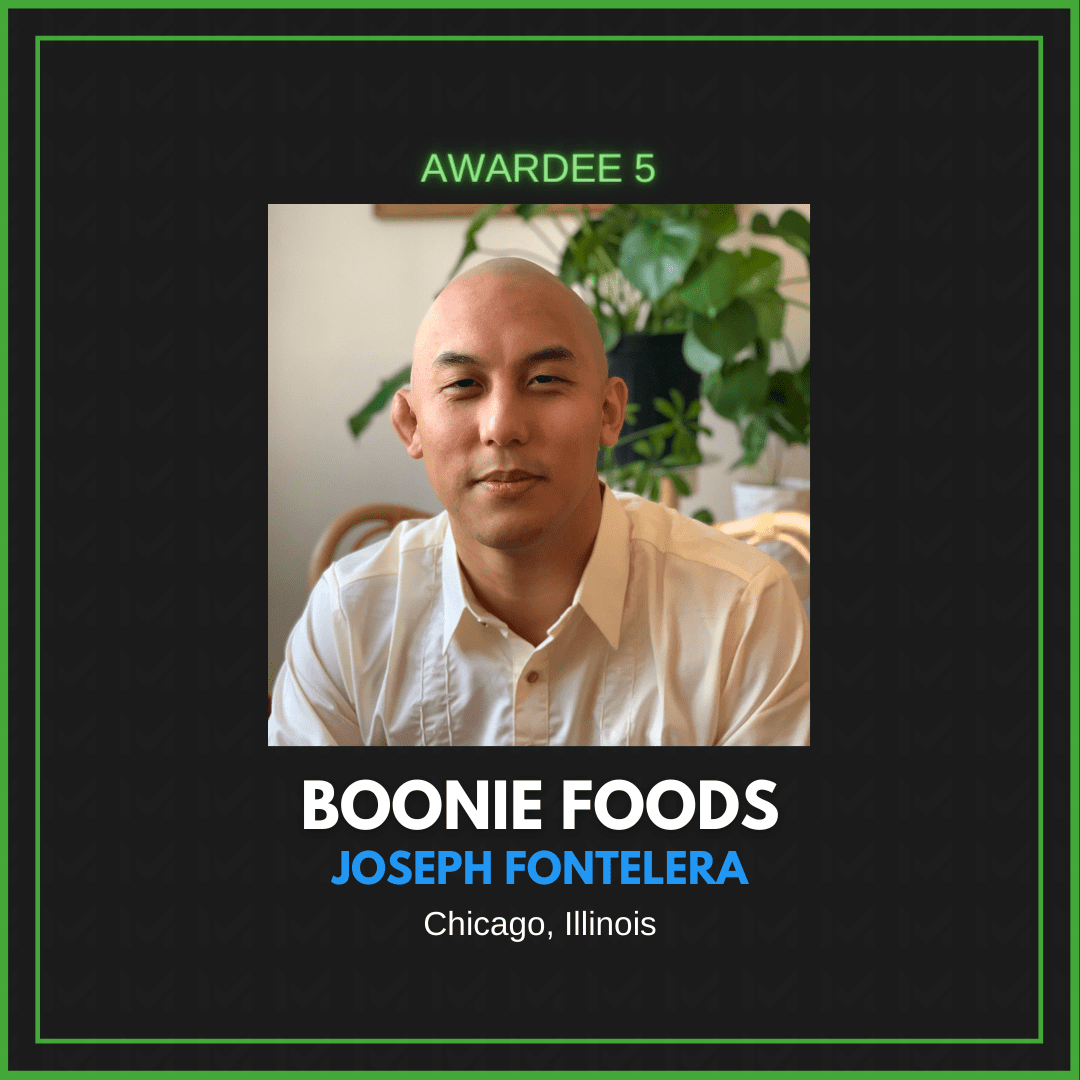 Boonie Foods, Inc. is a pandemic-born restaurant located inside Revival Hall in Chicago that specializes in Filipino fusion. It is owned by Michelin Bib Gourmand recipient Chef Joseph Fontelera. Located near the Phillippine Consulate, Boonie is designed to be a taste-of-home and has been featured in the Chicago Tribune, Chicago Magazine, and Eater Chicago.
Order spicy coconut milk shrimp or garlic pork sausages online via the Boonie Foods website, or follow the company on Facebook and Instagram.
Folk
Folk is a gourmet Market and Cafe housed in the historic neighborhood of Corktown, Detroit. Owned by Rohani Foulkes, Folk is focused on from-scratch meals with ethically and locally sourced ingredients. The restaurant is also expanding its fare into curated gift boxes, shipped nationally, and catering services.
Browse the cafe menu, order a curated gift box, or schedule catering on the Folk website. Follow Folk on Facebook or Instagram for more information about the cafe and to get a peek into the gift boxes.
Momo Noodle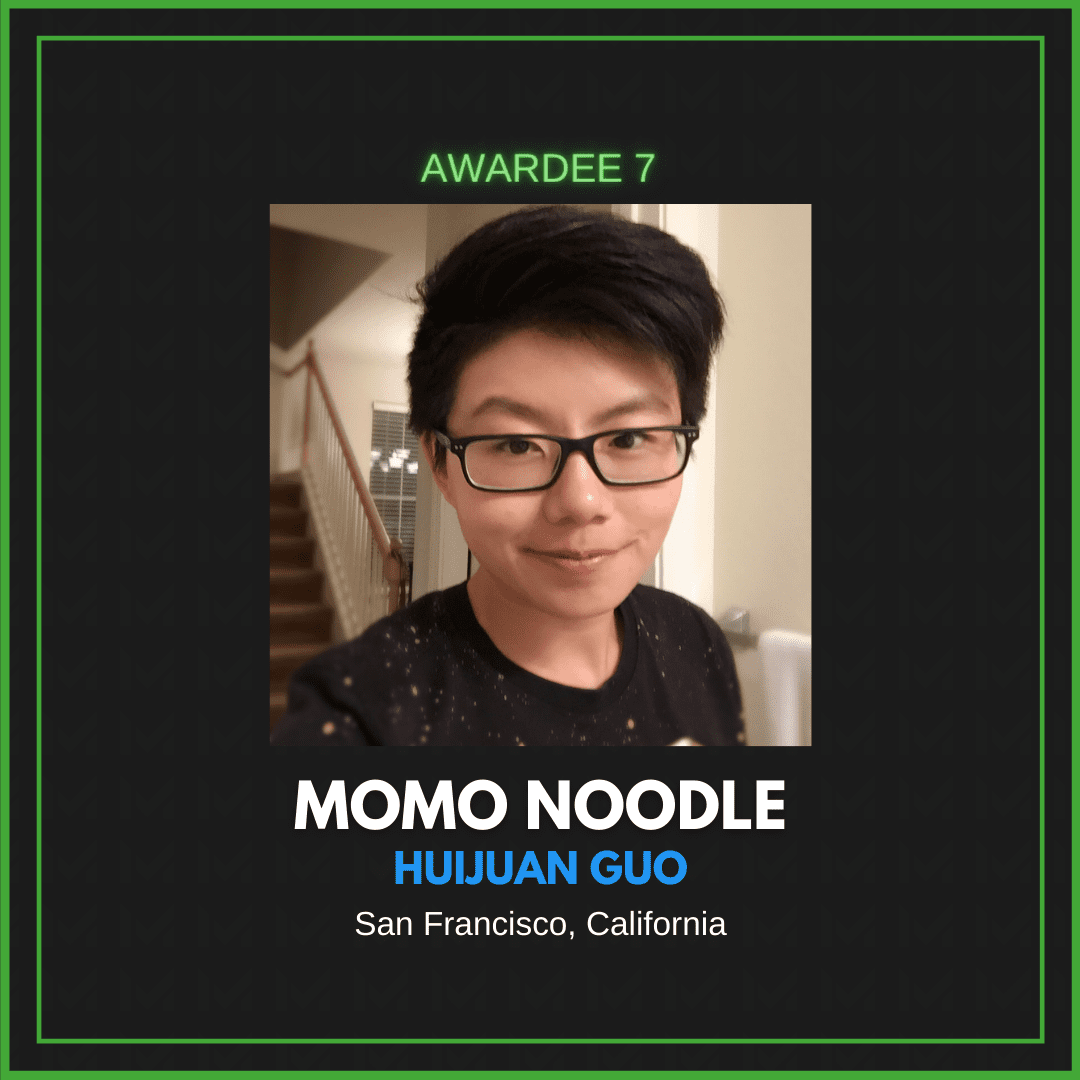 The Momo food truck started in 2018 and has been gaining fans with its spicy secret noodle dish in the San Fransisco Bay area since. The business was awarded one of the Top 20 Food Trucks by the SF Chronicle in 2019. Despite being briefly shuttered during the pandemic, Momo Noodle is looking to expand its locations and its menu this next year thanks to its enthusiastic customers and great-tasting food.
Learn the story behind the truck's specialty dry stirred noodle dish, Bàn Miàn, on the Momo Noodle website. Follow Momo on Facebook or Instagram to see where you can find the truck next!
Sunhee's Farm & Kitchen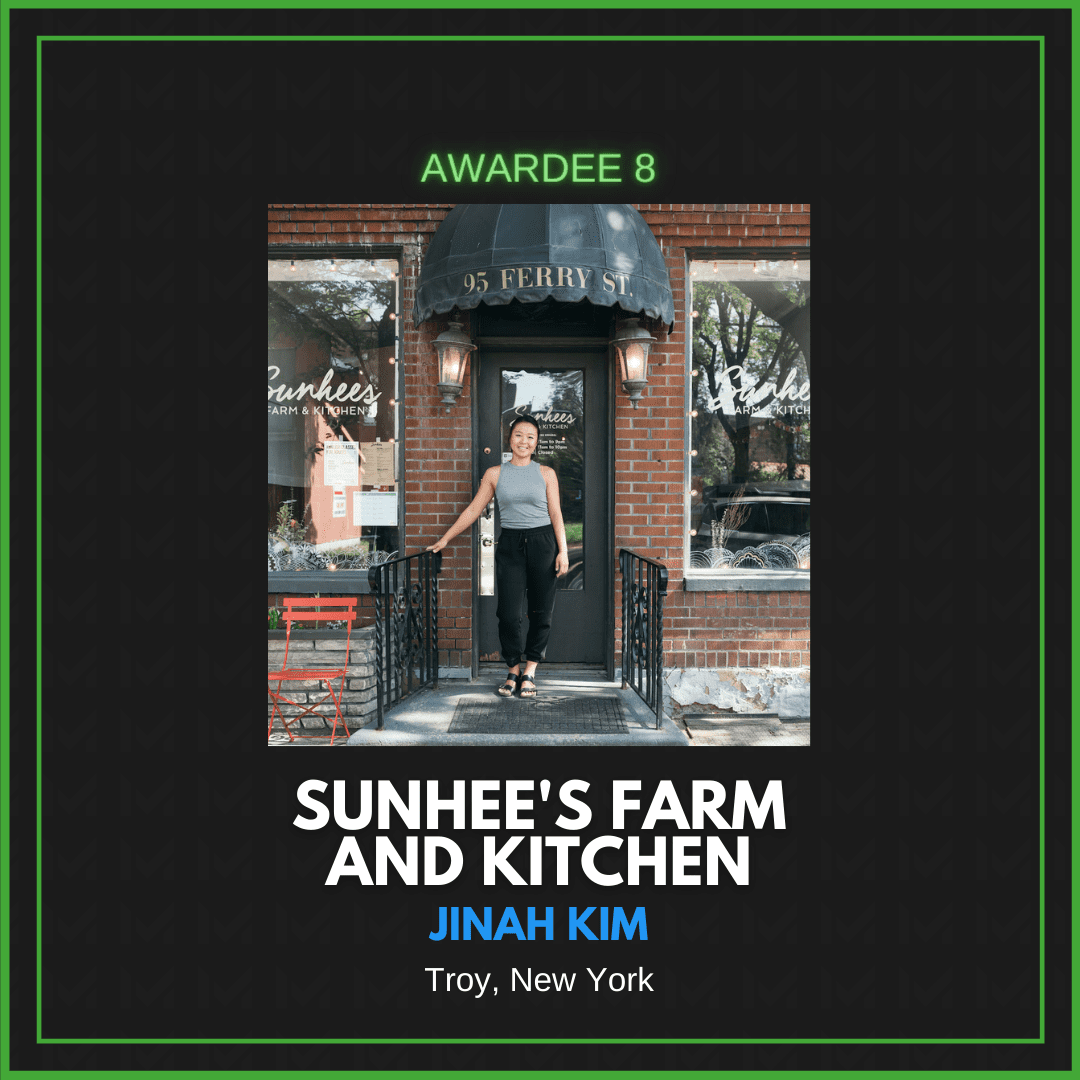 Food – community engagement – and immigrant empowerment! Sunhee's Farm and Kitchen in upstate New York is here to provide farm-to-table exceptionalism for Korean Cuisine. In addition to their amazing farm-to-table cuisine, Sunhee's also has a Kimchi Klub, sending regional fare and seasonal kimchi flavors nationwide.
To order some mandu or bulgogi for pick-up, check out the Sunhee's Farm & Kitchen website, where you can also arrange for catering or find out about free English classes for immigrants. You can also follow Sunhee's on Instagram.
Cafe Cà Phê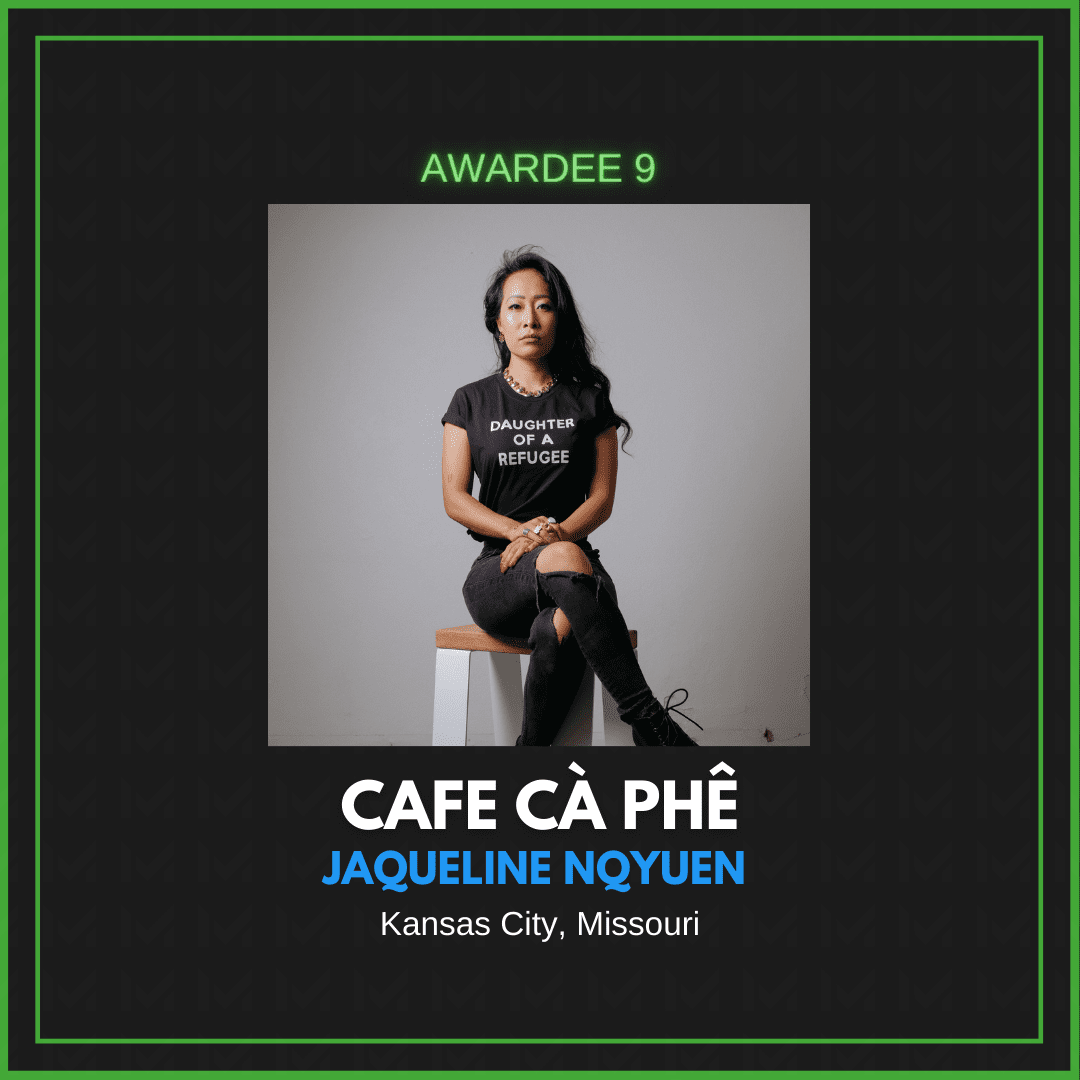 Kansas City, Missouri has one mobile Vietnamese coffee shop and it is owned by Jacqueline Nguyen, a former Broadway actor who became obsessed with coffee while she lived in NY. As a first-generation daughter of a restaurant owner, when Nguyen visited Vietnam with her family, she wanted to bring that style of coffee shop to the United States.
To see the full menu of specialty drinks available, including classic Vietnamese iced coffee with condensed milk and ube lattes, visit the Cafe Cà Phê website. Follow the cafe on Facebook and Instagram for more info and to see where the cafe kiosk might be popping up next.
Chick 'N Beer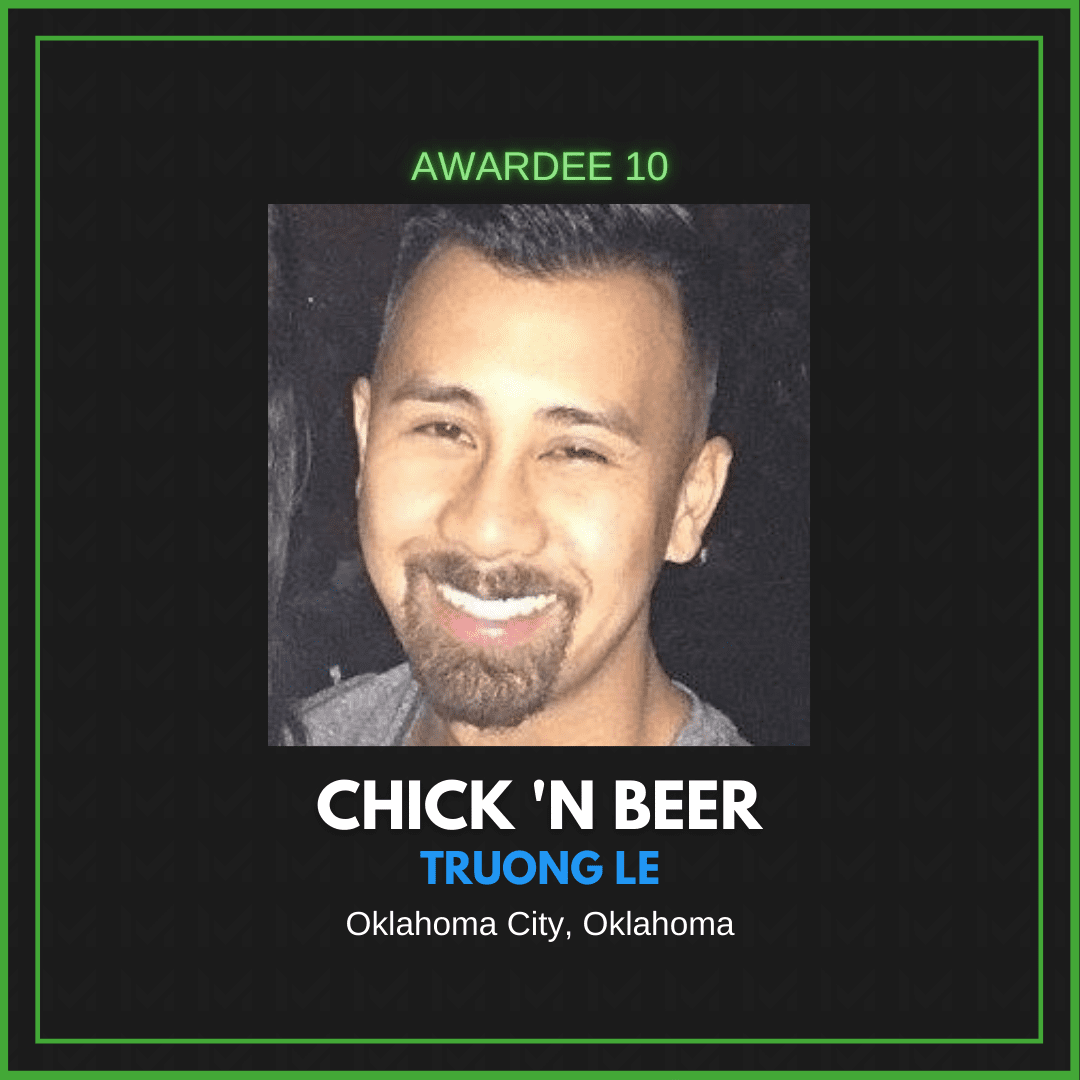 Truong Le is a first-generation Vietnamese American who was born in raised in Oklahoma. He fell in love with working at restaurants when he was a young boy bussing tables, and he decided to bring his love of Vietnamese flavors together with always-accessible chicken wings. Partnered with a local brewery, Chick N Beer in Oklahoma City is elevating the city's wing game.
Take a look at the menu online to order some of Chick 'N Beer's famous sweet chili or gochujang wings. You can also follow the restaurant on Facebook and Instagram.