Cafe Cà Phê Offers A Taste Of Authentic Vietnamese Coffee Culture To Kansas City, Missouri
Cafe Cà Phê owner Jacqueline Nguyen brews up tasty specialty drinks in her mobile coffee cart, including traditional Vietnamese coffee and unique offerings all her own.
Editor in Chief

UPDATED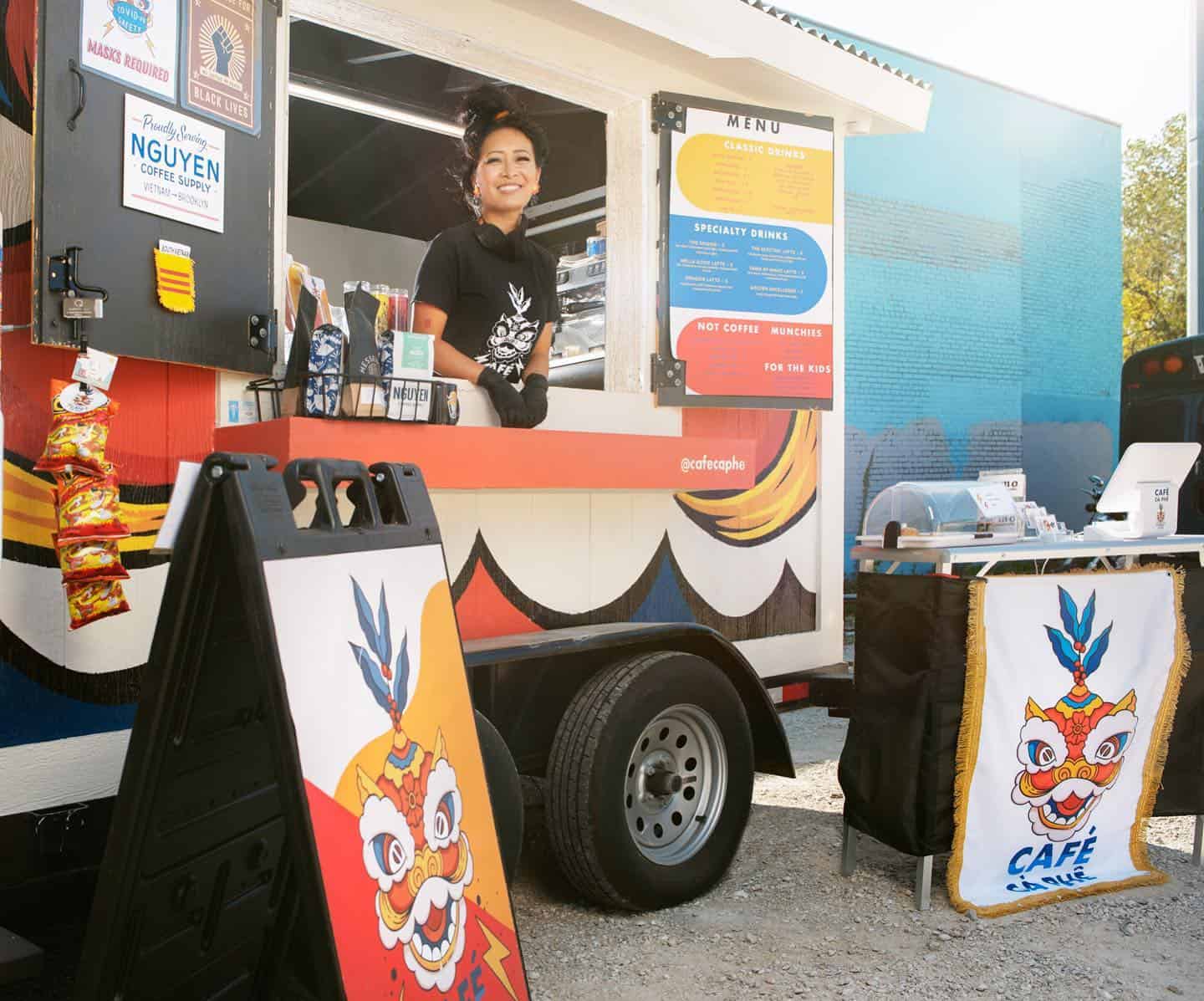 Through our yearly opportunity grant program, which targets business owners that may lack access to traditional avenues of funding, Merchant Maverick gave a total of $100K to Americans of Asian and Pacific Island descent in 2022. Ten grants of $10K each were issued to AAPI-owned restaurants, including Kansas-City-based Cafe Cà Phê.
Jacqueline Nguyen owns this unique mobile Vietnamese coffee shop, which serves up specialty drinks, including classic Vietnamese iced coffee. In June, we sat down with Jacqueline to talk about her vision for Cafe Cà Phê and how it all got started.
MM: In general how have things been going since the grant?
Jacqueline: INCREDIBLY! We just finished having another fundraiser called our "Summer Yard Sale" where we sold our coffee, some merch, and gathered a bunch of used items from our staff and community members to help us continue to raise funds for our build-out of our brick and mortar. We just finished building our bathrooms today! Wahoo! We primarily serve out of our mobile truck, but have just secured our first building in September of 2021 and have been building it from scratch ever since.
MM: When did you first decide you wanted to own a business and how did you get started with this one?
Jacqueline: It was the pandemic. I lost my job due to COVID indefinitely and had no means or any direction really. It was March 2020 when I had to figure out my next steps. I had been a barista for 8 years prior and loved being in a coffeehouse. I never imagined opening my own, but I started daydreaming which turned into a real thing!
MM: What did you do before starting Cafe Cà Phê?
Jacqueline: I was a broadway actor, traveling the country with the Broadway Revival of Miss Saigon. I studied and received a BFA in musical theatre from Cal State Fullerton, moved to New York City, and lived there for 10 years. I traveled the world with Broadway Tours and in fact, was still doing so until the pandemic hit. Then, all of the arts kind of took a huge break. My show, unfortunately, was one of a few that discontinued indefinitely.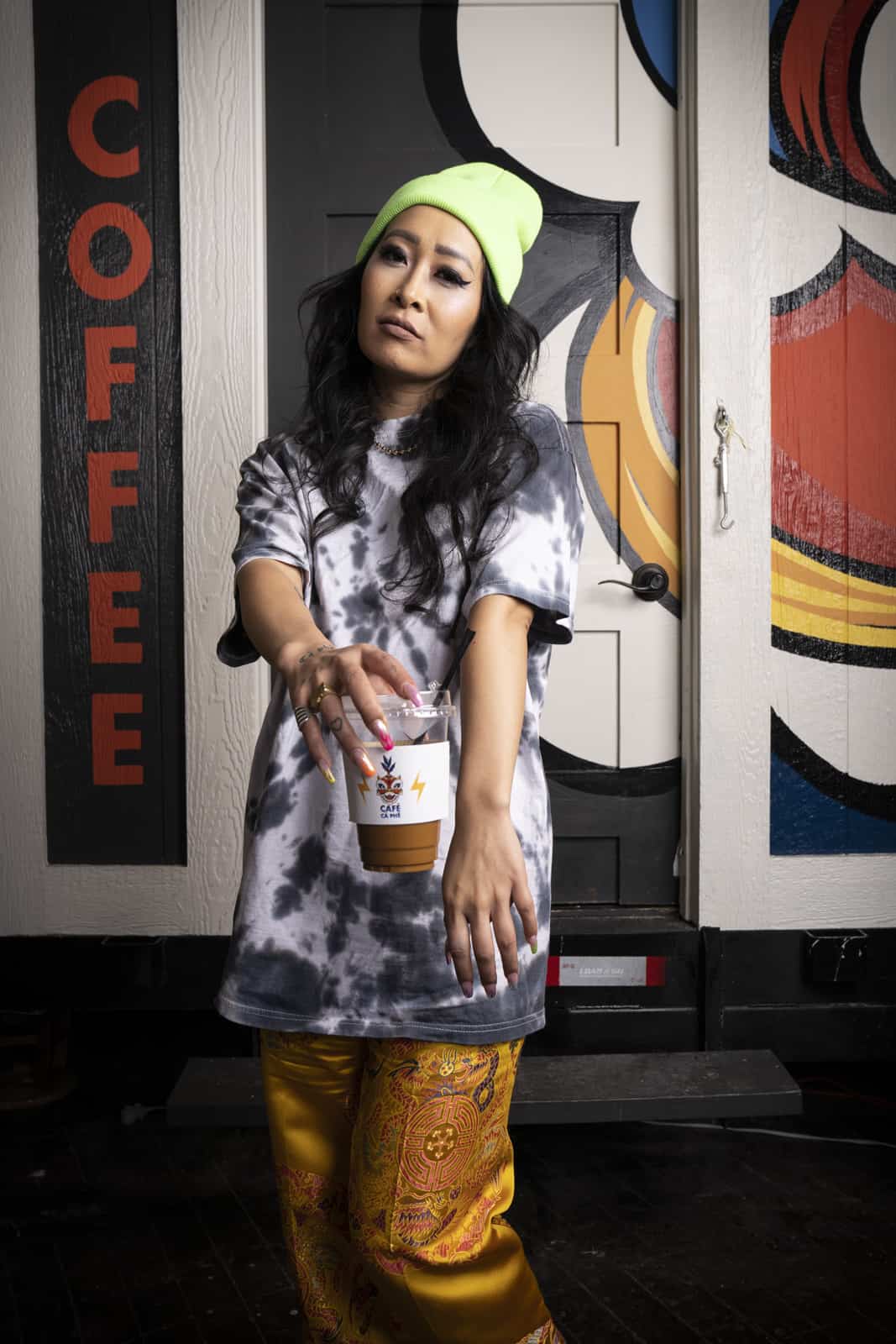 MM: What were some of the challenges you faced when you were first really starting to get the business up and running?
Jacqueline: There were many, mainly 1. Never having owned a business before, and 2. Navigating owning a business during a global pandemic! Pretty much 99% of the ride was a mystery and I approached it with a very open mind and heart. I knew nothing about finances, which was my weakness. But I took tons of free online business classes, I interviewed over 30 coffee shop owners, I took marketing courses, I Googled, YouTubed, read countless books. I tried to educate myself as much as possible.
MM: How did you go about getting capital?
Jacqueline: I did pop-up after pop up, fundraised on GoFundMe, entered dozens of grant and pitch competitions, and also balanced a full-time corporate job doing marketing. I worked unbelievably hard with social media in trying to market my message and hope that others could donate or share my cause. I took no loans.
MM: Can you describe the typical customer that comes to Cafe Cà Phê?
Jacqueline: Someone that is kind, inclusive, and loves caffeine. Our customer base ranges from little kids to college students, Gen Z, Millenials, Boomers, and we love our grandparents that come in too!
MM: Do you have a favorite memory of customer interaction?
Jacqueline: Probably the fact that two of my managers and two of my baristas began as customers, then blossomed into friends, then turned into part of my team. The growth was so organic, so fun, and meaningful. Our customers are truly our friends.
MM: What are you most proud of with the business?
Jacqueline: Oh gosh. Every step of the way has been a milestone of pride for me. From winning grants (hehe) to being on Forbes to making a new customer say "oh my god your coffee is so delicious." There are varying highs in the business but they all make me so so proud.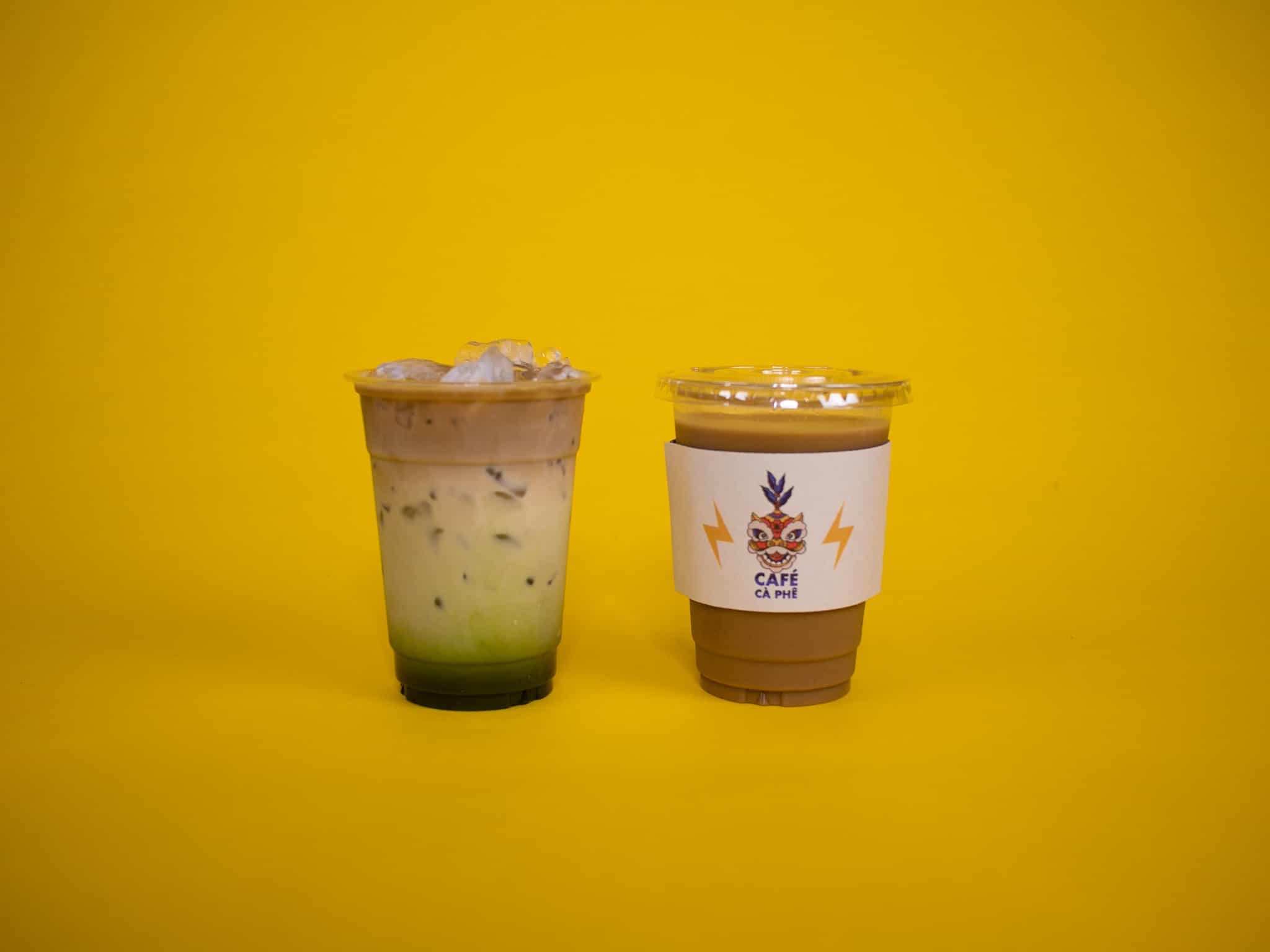 MM: What do you think your biggest fear for the business is going forward?
Jacqueline: Staying relevant. Making steady money. Keeping a healthy, working staff environment.
MM: In what ways would you say you've had to adapt because of the pandemic?
Jacqueline: Because I began the idea and launched in the midst of the pandemic, my entire business model has the pandemic in mind. I have PPP procedures down, I've even got my logo structured with a facemask for anytime the mandates are mandatory or lifted, and I don't really know how to operate in a non-pandemic environment.
MM: A lot of restaurant owners, but AAPI restaurant owners, in particular, it seems, rely on family and family connections for staffing restaurants or as financial support. How has your family played a role in starting and running Cafe Ca Phe, if at all?
Jacqueline: Most of my family is in California and Florida, I have no family in Missouri to help me. They never were interested in owning a business so this is definitely a solo adventure. They support me in my endeavors but my main support system has been the small business community of Kansas City.
MM: Is there anything else you'd like to tell us?
Jacqueline: We hope to open by the end of July!
To see the full menu of specialty drinks available, including classic Vietnamese iced coffee with condensed milk and ube lattes, visit the Cafe Cà Phê website. Follow the cafe on Facebook and Instagram for more info and to see where the cafe kiosk might be popping up next.