Sunhee's Farm & Kitchen Brings A Unique Farm-To-Table Dining Experience To Upstate New York
Owner Jinah Kim's passion for good Korean food shines through in this farm-to-table restaurant that encourages engagement with the local community.
Editor in Chief

UPDATED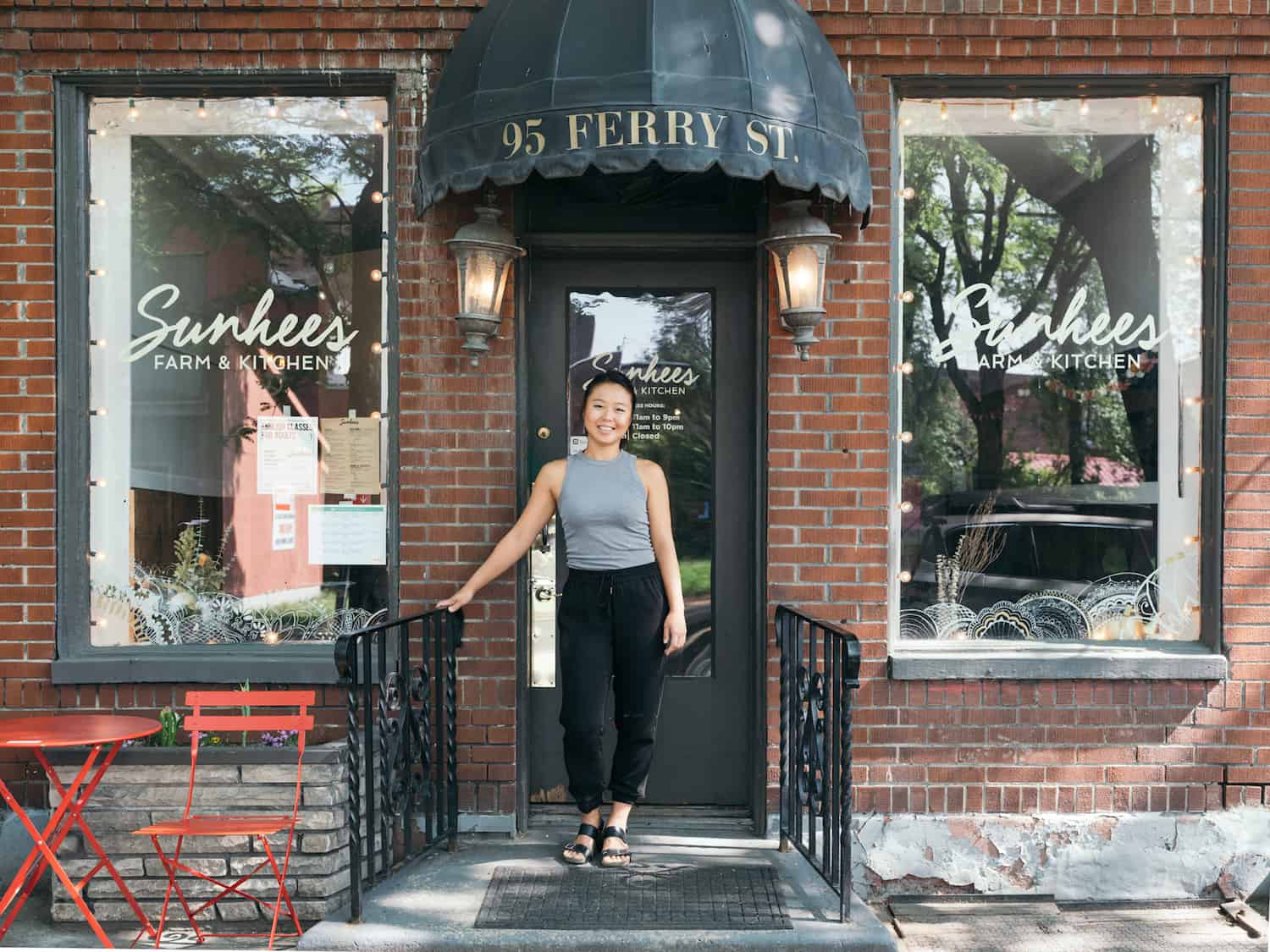 In 2022, Merchant Maverick gave $100K to Americans of Asian and Pacific Island descent through our Opportunity Grant program, which is designed to provide funding opportunities to businesses that might otherwise find it difficult to obtain traditional bank loans. This year's grants of $10K each were issued to ten different AAPI-owned restaurants, including Sunhee's Farm and Kitchen.
Owner Jinah Kim has three passions: food, community engagement, and immigrant empowerment! Sunhee's Farm and Kitchen, located in upstate New York, offers up a farm-to-table dining experience. In addition to their exceptional Korean cuisine, Sunhee's also has a Kimchi Klub, sending regional fare and seasonal kimchi flavors nationwide.
MM: In general how have things been going since the grant?
Jinah: We've been going through a lot of staffing transitions and I just recently had a baby, so it's definitely been a bit crazy around here! Overall, business has been steady and we've been working to streamline our operations and invest more of our resources into the educational programming side of our business.
MM: When did you first decide you wanted to own a business and how did you get started with this one?
Jinah: As a daughter of immigrant small business owners, I've always felt like I had the "entrepreneurial spirit" and had grand ideas growing up. The idea for Sunhee's started solidifying even as early as my college days, and my dad would take me around to look at potential spaces. After working in New York City a couple years after college, I decided to move back to upstate New York with the intention of starting a business in the near future. At that point, my family had been living on a small working farm for a couple years, and I knew I wanted to create a business that could incorporate the farm and my prior experience working in refugee resettlement. We saw the space which is now Sunhee's (it had been vacant for the past two years, and the couple previous restaurants in the space never made it past six months), and I just had that gut feeling I had to pull the trigger.
MM: What did you do before starting Sunhee's?
Jinah: I worked in refugee resettlement as an adult English program coordinator, case manager, and job developer at Catholic Charities Community Services in NYC and then the U.S. Committee for Refugees and Immigrants in Albany, NY.
MM: What were some of the challenges you faced when you were first really starting to get the business up and running?
Jinah: It was my first time in the food industry, so there was a big learning curve with inventory management, storage, and streamlining production. There was also this grandiose ideal I had in my head of starting a social entrepreneurship, versus the reality of working the grind every day and making sure the business is profitable and sustainable. I think many people go into the restaurant industry thinking it's glamorous, and even the idea of helping people through the business involves much more than just good times. It means struggling together as a team, working through differences, and confronting unmet expectations.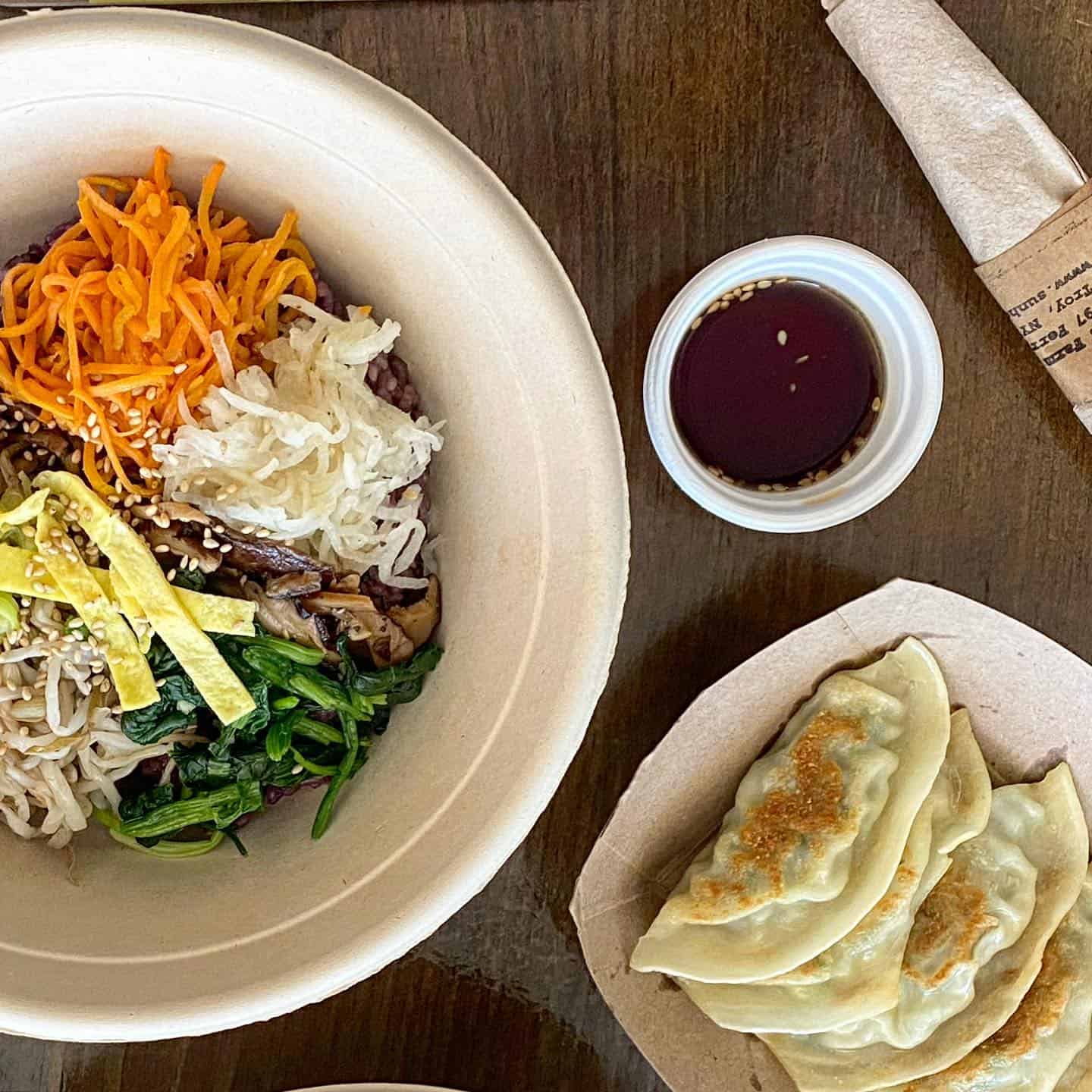 MM: How did you go about getting capital?
Jinah: We were very resourceful and were able to start the business with $30k. $10k came from personal savings; $10k borrowed from friends and family; and the last $10k from a no-interest business credit card.
MM: Can you describe the typical customer that comes to Sunhee's?
Jinah: The typical customer really ranges. We have students from local schools and colleges, people visiting from NYC looking for Korean food, and those who've never even tried Korean food before. All in all, our customers are very open-minded, willing to try new things, and very much invested in our business and mission.
MM: Do you have a favorite memory of customer interaction?
Jinah: I've come to appreciate the everyday "thank yous" and the value of having regular customers who we've come to know and appreciate all the more. One particular regular customer had come in for dinner during our 6-year anniversary; he hands me a $100 bill and asks that I put together a merch bag and give it to any staff member or student I think would need it.
MM: What are you most proud of with the business?
Jinah: It may be a cliche answer, but it's the people. I'm proud of each person who comes through to work with us, and that they had a good experience and are forever a part of the Sunhee's family. I'm proud of the community we've built together, and the relationships that extend far beyond the business itself.
MM: What do you think your biggest fear is for the business is going forward?
Jinah: I've come to accept the fact that the business itself may be a transient thing. Although I will work as hard as I can, depending on the circumstances and timing, it's possible that Sunhee's may shut down its doors. That's not my biggest fear, however. My biggest fear, rather, is that the impact would be short-lived. That the people who've worked with us did not have a memorable or impactful time working with us; that no one (including myself) learned anything during their time at Sunhee's.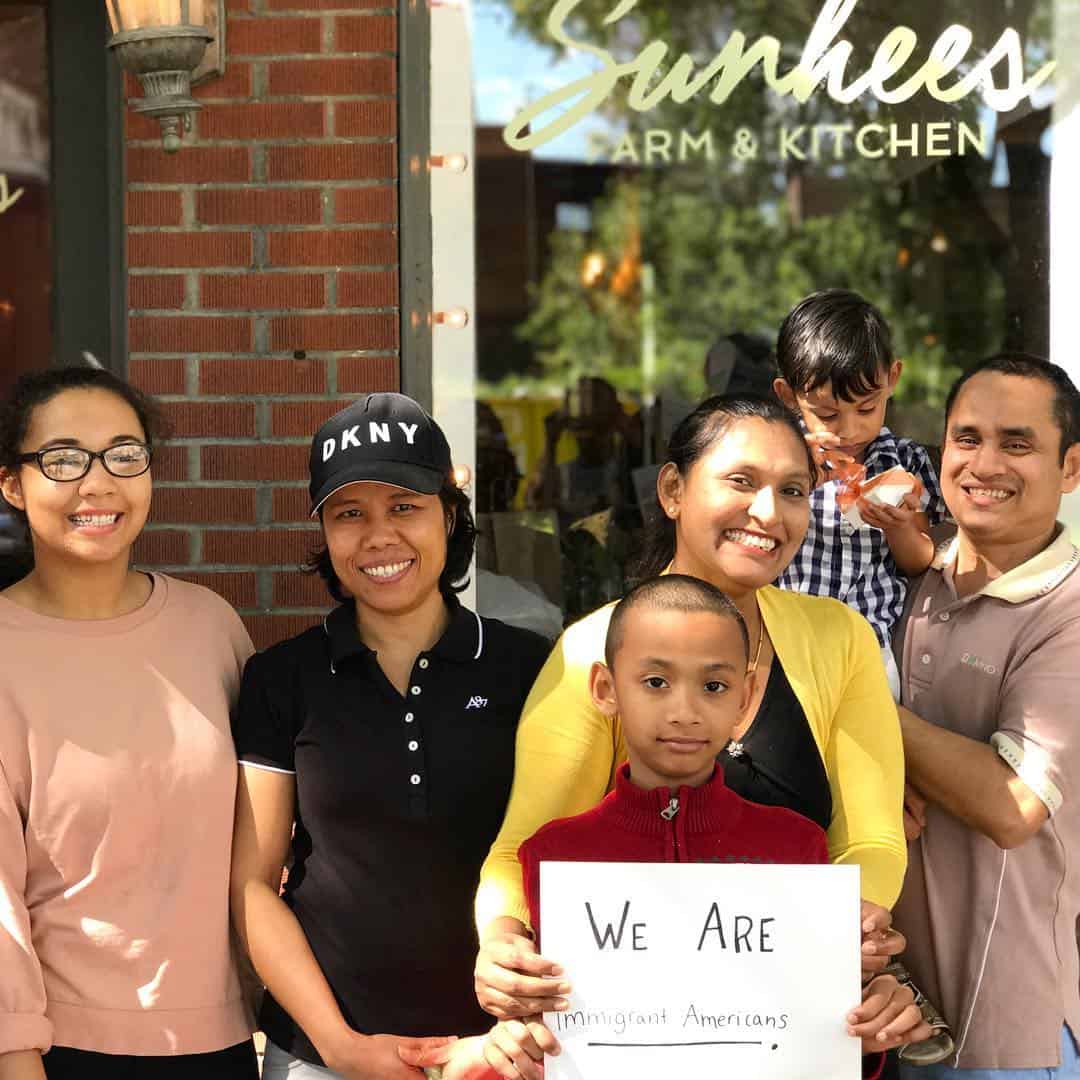 MM: In what ways would you say you've had to adapt because of the pandemic?
Jinah: Due to the pandemic, we quickly moved all of our English classes onto a virtual platform and thought about ways to diversify our revenue streams. Like many others, we put a primary focus on take-out and online ordering, and streamlined our processes to increase volume outside of dine-in orders. We thought creatively of outdoor events, such as Korean BBQ and private farm events, that would help bring in additional revenue during slower periods.
MM: A lot of restaurant owners, but AAPI restaurant owners, in particular, it seems, rely on family and family connections for staffing restaurants or as financial support. How has your family played a role in starting and running Sunhee's, if at all?
Jinah: Family has played a HUGE role in the development of the business. I brought my mom on as our head chef, and my dad is the farmer who helps to provide fresh Korean produce for the restaurant. My dad is also a skilled builder, who serves as the main contractor on most of our projects. Even as an Asian American-owned business, our business is unique in that I am a second-generation immigrant who brought on my first-generation parents, and they have been extremely supportive in uplifting the vision I had for Sunhee's.
MM: Is there anything else you'd like to tell us?
Jinah: Just wanted to say thank you all SO much for this opportunity. Thank you for the grant, and the opportunity to share our story. Every little gesture means so much during these pivotal times, and our small but mighty team is better off because of it.
To order some mandu or bulgogi for pick-up, check out the Sunhee's Farm & Kitchen website, where you can also arrange for catering or find out about free English classes for immigrants. You can also follow Sunhee's on Instagram.