The Best Alternatives To Clover POS
Updated on:
Posted by: Shannon Vissers
Advertiser Disclosure: Our unbiased reviews and content are supported in part by
affiliate partnerships
, and we adhere to strict
guidelines
to preserve editorial integrity.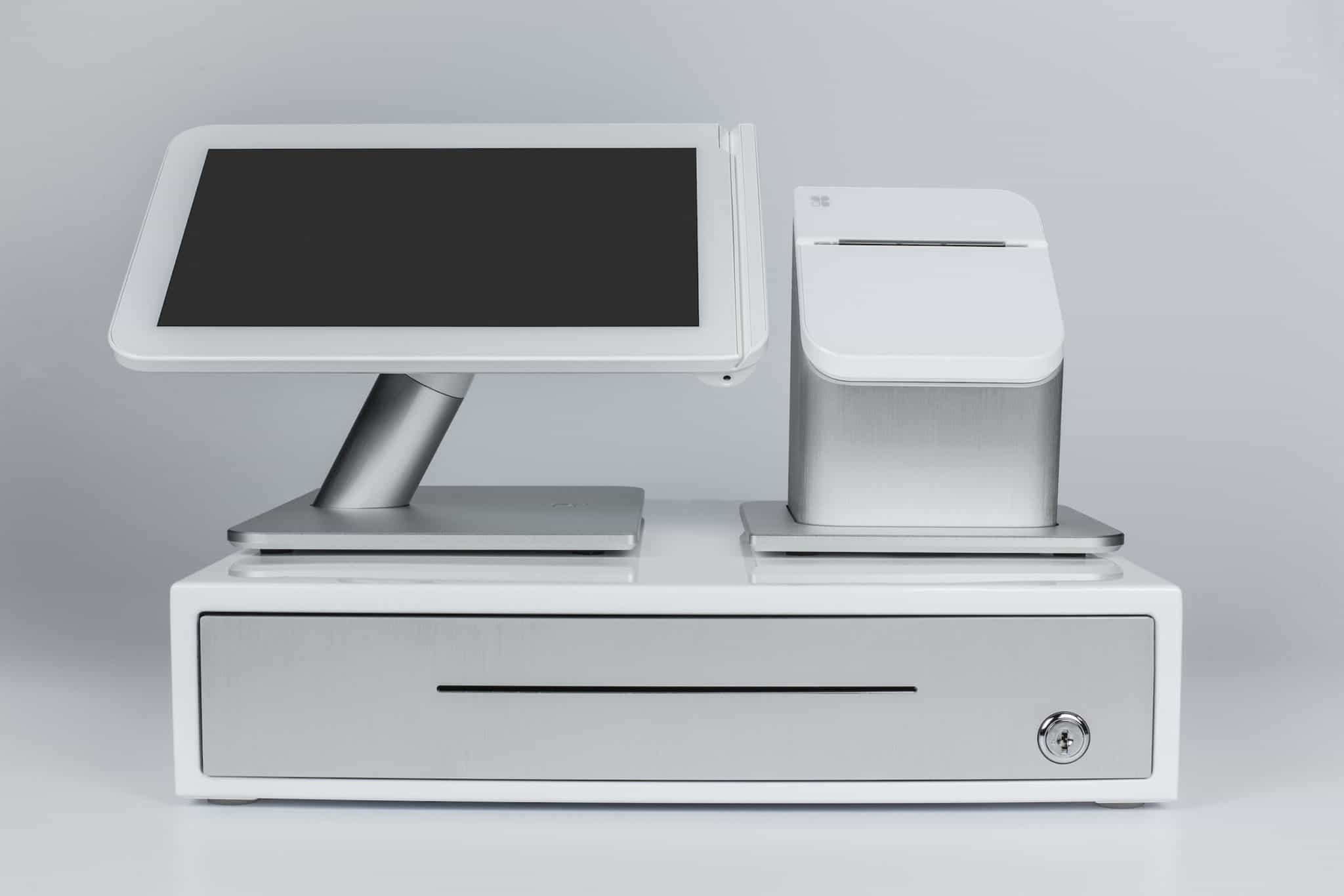 Since its release to the public in 2014, Clover Station (see our review) has become one of the most popular newer POS systems for small-to-medium businesses. This unique solution uses proprietary hardware with an extra-large, easy-to-read touchscreen, differentiating it from all of the "iPad POS's" on the market. Clover is a truly all-in-one system, as it comes complete with a merchant account–in fact, you can only use it in conjunction with a First Data merchant account. Competitive credit card processing rates are available, and an open API and app market make Clover adaptable to just about any industry–restaurant, retail, hospitality, or service-based. Clover is easy to set up, easy to learn, and has serious aesthetic appeal. But it's not for everyone.
See the Best Clover POS Service Providers
heading
Clover Corporate
Payment Depot
National Processing
Dharma

Official Clover Store

Payment Depot

National Processing

Dharma Merchant Services

Provides all Clover products

✓

✓

✓

✓

Transparent pricing with no hidden fees

✓

✓

✓

✓

Rate matching and negotiable quotes

Varies

✓

✓

✓

Fair entry-level quote standard

$29/mn

2.3% + 0.10¢ for in-person transactions

$49/mn

0.00% + $0.15 markup

$10/mn

0.20% + $0.08 markup

$10/mn

0.20% + $0.08 markup

(Must process $10K+ per month)
With Clover, merchants are limited to First Data for credit card payment processing, and this processor, while decent, has far from the best reputation in the industry.FD has historically had problems on the merchant services side of things (such as withheld funds, account terminations, and excessive fees), so merchants who have been burned by First Data in the past are understandably wary of First Data POS products and support. 
Moreover, the upfront costs of purchasing Clover Station can be prohibitive for some merchants—about $1,000 per station, plus another $200 per station for a Clover-enabled FD40 PIN Pad if you want your system to be EMV-compliant and accept mobile payments. (That is, unless you choose one of the portable/mobile Clover products, Clover Mini or Clover Mobile, which are a little cheaper and EMV/NFC-capable out of the box.)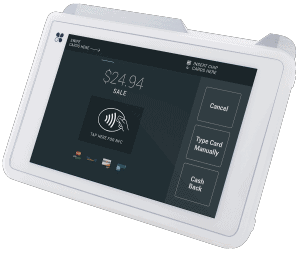 Support for Clover products can also be inconsistent, as payments/merchant account support varies depending on who you buy your Clover hardware and account from—Clover is sold by thousands of different banks, merchant services providers, and other third-party vendors, almost always with a merchant account contract. Software and hardware support comes directly from First Data, which, again, has kind of a crummy reputation with merchants. Plus, their help website and videos aren't super useful. Support for the Clover apps that extend the POS's basic functionality is provided by the individual app developers rather than from a centralized support center.
Finally, some merchants might find the Clover hardware limiting. Unlike other POS systems that run on Apple or Android devices, Clover's hardware only works with Clover POS. That means if you buy the hardware and you end up not liking Clover, you can't use your equipment with any other system. What's more, your unit cannot even be reprogrammed in the event that you want to switch to another First Data-approved merchant account. You'll have to buy a whole new hardware bundle.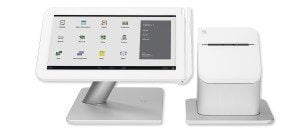 A lot of merchants love Clover Station, but if any of its limitations are deal-breakers for your business, you might consider one of these seven Clover POS alternatives. I'll go over the basics and main draws of each Clover alternative and then list the reasons why you might choose them instead of Clover.
Revel Systems (see our review) is one of the biggest and baddest players in iPad POS. Founded in 2010 as a Bay-area startup, Revel reached profitability in just one short year. The company currently has more than 20,000 active terminals and a solid reputation as a reliable POS provider. Revel also boasts some high-profile clients, including Belkin, Goodwill, Smoothie King, and Cinnabon.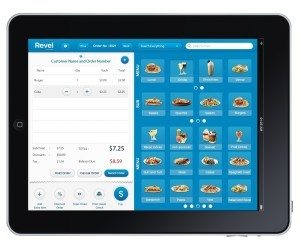 Like Clover, Revel offers flexible pricing depending on who you choose for your merchant account, is easy to use, and is suitable for a variety of industries, ranging from food service to retail. Revel is not the cheapest option, but it is one of the most advanced iPad POS's out there, providing functions few other POS solutions do, from online ordering, to appointment scheduling, to self-service kiosks.
What Makes Revel Better than Clover?
Can accommodate large, enterprise-level businesses (whereas Clover is geared toward the SMB sector).

Revel is an iPad POS so most or all of the equipment you buy can be used with another iPad POS if you decide you don't like Revel.

Gives you a choice of payment processors —

Mercury Payment Systems

(which specifically targets smaller business),

Moneris Solutions

, Adyen, Tyro,

WorldPay

, and others (including First Data).

Revel provides decent-quality, centralized customer support.

Offers more advanced POS functions, including kiosk mode, kitchen view, and digital menu board.

You might be able to get cheaper hardware (compared to Clover Station).
Lightspeed, the Montreal-based software company whose POS solutions are now used by more than 34,000, was founded in 2005 and today includes several different POS products: Onsite, Retail, Restaurant, and eCommerce. For the purposes of this list, I'm talking specifically about Lightspeed's cloud POS offerings: Lightspeed Retail (see our review) and Lightspeed Restaurant (see our review) . Both solutions run on an iPad and offer functionality comparable with Clover.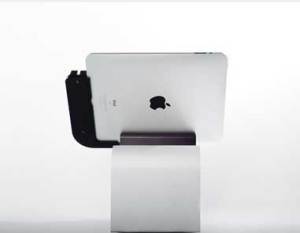 Lightspeed is for small to medium-sized businesses and offers relatively advanced retail and restaurant-specific functions at a very reasonable price (LS Restaurant is especially affordable).
What Makes Lightspeed Better than Clover
iPad POS means you can use the hardware for a different system (Lightspeed Restaurant also runs on iPhone).

Choice of payment processors — U.S. merchants can choose from

Cayan

, Mercury, or BridgePay (through which you can access 30+ payment processors).

Quality customer support in one place.

More advanced restaurant/retail-specific features out of the box (without the need for add-ons and integrations).

You might be able to get cheaper hardware (compared to Clover).
Developed in 2010 as an answer to poor quality Windows POS software, ShopKeep (see our review) is another solid iPad POS for SMBs, whether you're in retail or food service. Like the others on our list, it's easy to use and set up. After Revel and Lightspeed, ShopKeep is next down the line in terms of cost, making it very affordable for small businesses with a single register.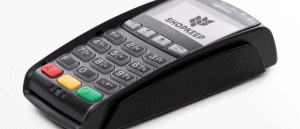 ShopKeep does not have as many features as Clover/Revel/Lightspeed (it lacks table seating and advanced inventory management functions), making it better for small specialty shops and small quick-service food operations rather than full-service restaurants or large stores. Then again, you don't want to pay for features you won't use anyway. And it does still include some powerful back-office features including employee management, and an email marketing integration with MailChimp.
What Makes ShopKeep Better than Clover?
iPad POS means you can use the hardware for a different system.

Offers great choice of payment processors as well as competitive rates with in-house processor Shopkeep Payments.

Terrific customer support.

You might be able to get cheaper hardware (compared to Clover).
4. SalesVu
SalesVu (see our review), est. 2011, is a super-affordable, super-flexible POS that allows you to run your food, retail, or service SMB right from your iPhone. SalesVu offers restaurant, retail, and mobile-specific packages. Because it runs on mobile devices (in addition to PCs) this POS is convenient for businesses that take their show on the road (i.e., food trucks).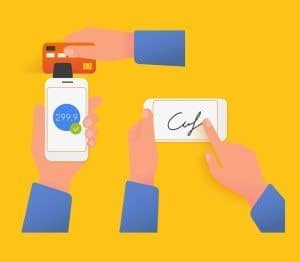 SalesVu offers an impressive functionality for a small price, and is very scalable, allowing you to buy the specific features you need in industry-specific packages. SalesVu is more than just a POS; it is a complete business management solution.
What Makes SalesVu Better than Clover?
Flexible hardware options — Runs on iPad, iPhone, or PC (or a combination thereof).

Mobile capabilities (note that while Clover Station doesn't have this, Clover Mini and Mobile do).

Comes with powerful features out of the box — Self-service kiosk, eCommerce, built-in accounting and social media functions, recurring billing.

Offers a choice of Mercury or

WorldPay

merchant account.

Good customer support from one place.

You might be able to get cheaper hardware (compared to Clover) — Opening an account with SalesVu gets you a free EMV chip card reader; for some business owners, a smartphone and a credit card reader may be all you need.

Support for incremental pricing–good for hourly professionals such as therapists or trainers.
Android-based Toast (see our review), founded in 2012 in Massachusetts, is today used in 42 states. Toast's creators developed this cloud POS as an alternative to the poorly serviced, difficult-to-update POS's most restauranteurs were forced to contend with just a few years ago. Toast is restaurant-specific and suitable for full service, quick service, cafes, and pizzerias; it can also be used by businesses that just serve alcohol, such as bars and nightclubs.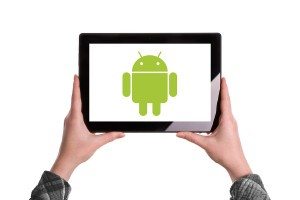 Toast offers all the restaurant-centric POS features you'd expect, from seating area management to menu management. Even offering more advanced functions like online ordering, Toast is full-fledged restaurant management software, not just a POS. It's not the cheapest POS around—packages start at $100/month—but certainly not the most expensive either.
What Makes Toast Better than Clover?
Android POS — Cheaper hardware than Clover or iPad alternatives; allows greater choice of device and form factor.

Suitable for enterprise-level businesses.

Restaurant-specific functions out of the box.

Excellent in-house support.

In-house payment processing from Toast — Not having to deal with a separate payment processor/merchant account simplifies things; there's only one number to call for any Toast POS issue, payment-related or otherwise.
Ambur (see our review) is an iOS-based restaurant POS that works best for single location eateries. Ambur was developed in 2009 by a waiter and son of restauranteurs who wanted to create a more effective ordering system for his family's restaurant. Ansar Khan's original iPhone app eventually evolved into a cloud-based POS and restaurant management software that networks and syncs between multiple iOS devices in a single location.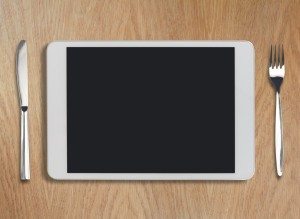 In addition to POS functions, Ambur allows restaurant businesses to manage things like employee schedules, sales reports, inventory, and customer purchasing patterns. Then there are the standard iPad restaurant POS features, such as tableside ordering and checkout, and wirelessly sending orders to kitchen printers.
What Makes Ambur Better than Clover?
Apple POS gives you hardware options and flexibility — Can use on iPhone, iPad, or iPod Touch (or a combination).

Offers advanced restaurant features out of the box — Table management, payroll, customer reservations, customer information database, and loyalty discounts and coupons.

One-time fee saves you money in the long run — Merchants are charged only a flat $999 fee for the Ambur license; fee covers unlimited devices and unlimited software updates.

Custom screens — You can hide elements you don't need.
When it was founded in New Zealand in 2010, Vend (see our review) was the world's first web-based retail POS using HTML5 and its offline cache capabilities. Today, the fast-growing Vend customer base includes more than 15,000 installations in 100 countries.
Vend is specifically made for retail businesses and can handle operations from small to large. Vend runs right from your web browser, which makes it truly hardware-independent. However, Vend will continue to ring up sales transactions during an Internet outage.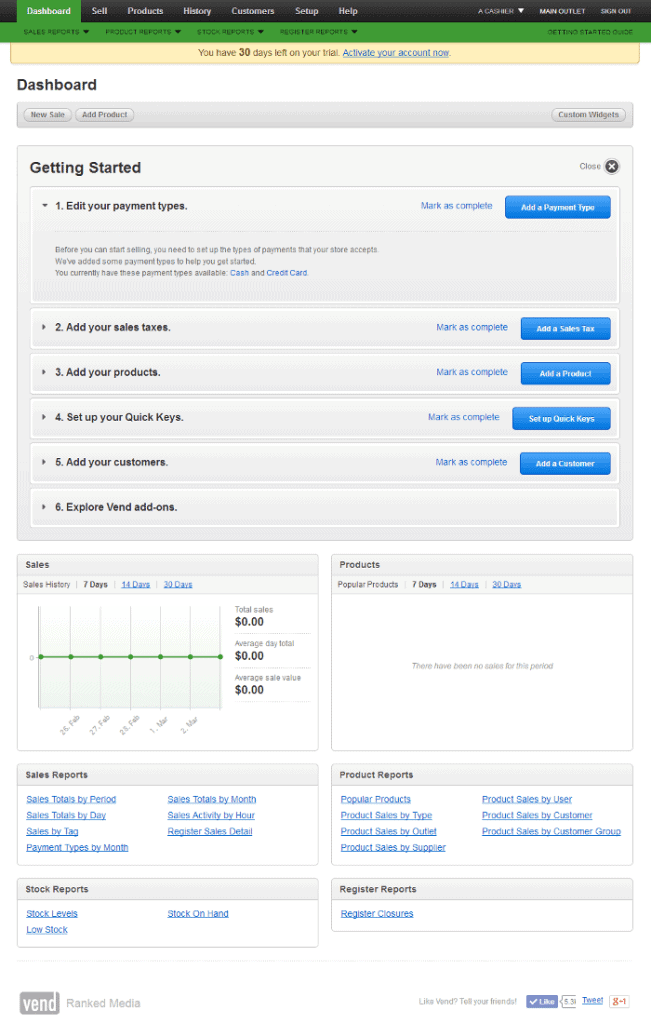 While restaurant and hospitality businesses will find Vend lacking—there's no table management, tipping, or item modifiers—Vend is a great POS for retail, providing things like in-depth sales reports, inventory management, eCommerce, customer management, a loyalty program, and more. It also has tons of third-party integrations.
Vend is one of the least-expensive cloud POS's, even offering a basic free plan for one register and 10 products.
What Makes Vend Better than Clover?
Browser-based system allows for a variety of possible hardware setups — You can run your POS on a PC, Mac, or even Linux.

Choice of Mercury and

PayPal

for in-store credit card processing (in the US).

Stripe

, PayPal,

Authorize.Net

, and Payment Express are eCommerce gateway options.
Great customer support in one place — Vend's website shows you its

real-time customer feedback rating

based on the last 100 ratings.
So, Which Clover Alternative Should I Choose?
Here's a quick summary of each of the seven Clover POS alternatives I discussed above:
Revel Systems — iPad POS for large and enterprise-level businesses, food or retail
Lightspeed Restaurant/Retail — iPad POS for small-to-medium restaurants/retail stores
ShopKeep — iPad POS for quick-service food or retail SMBs
SalesVu — Mobile POS for SMBs in food, retail, hospitality, and service industries
Toast — Android POS for restaurants of any size
Ambur — iOS POS for single-location restaurants
Vend — Browser-based POS for small to large retail businesses
And again, Clover is a decent POS for SMBs as long as you understand the risks of using First Data for payment processing and hardware/software support, and are pretty certain you want to use Clover for the long-haul (or can afford buying new equipment if Clover doesn't work out). Also, make sure you are comfortable with the bank/merchant account you purchase Clover from because you'll be relying on them for most support-related issues. Also, please beware of Clover scams when buying equipment off eBay or another third party.
Still not sure which POS to choose? Not a problem! Contact us for an in-depth consultation to help you find the right POS for your business.
| Logo | Promo Description | CTA |
| --- | --- | --- |
| | Grow your business with $300 in Free Yelp ads | Start Now |