The Best Clover Alternatives & Competitors For Any & Every Type Of Small Business
Clover POS is powerful and flexible, but it's not a perfect point of sale system. Check out these alternatives to find a POS system that might better suits your needs!
Expert Analyst & Reviewer

UPDATED
Advertiser Disclosure: Our unbiased reviews and content are supported in part by
affiliate partnerships
, and we adhere to strict
guidelines
to preserve editorial integrity.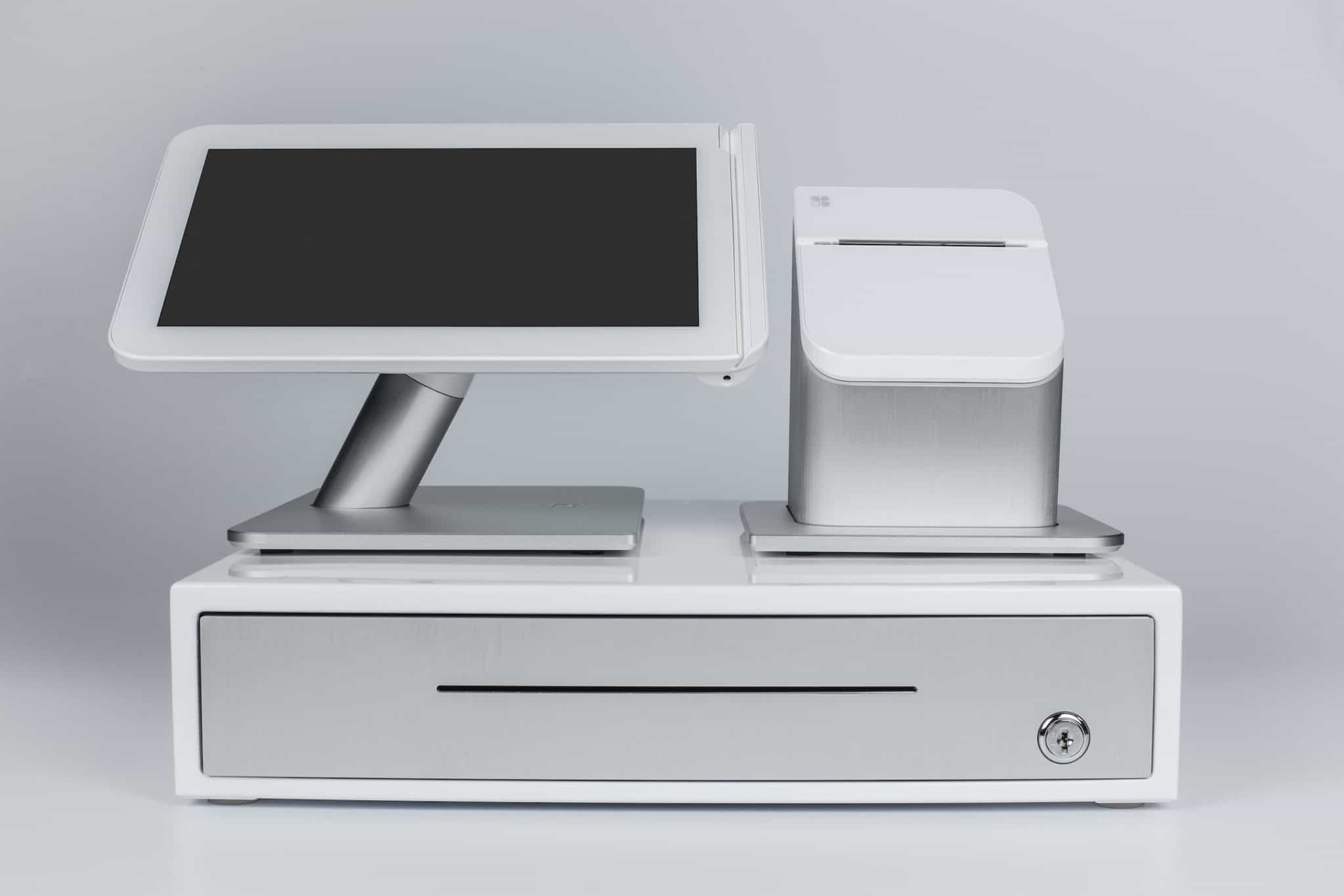 Clover POS has become one of the most popular POS systems for small-to-medium businesses. This unique solution uses proprietary hardware with a variety of add-ons for PIN debit, customer displays, and more, differentiating it from all of the "iPad POS systems" on the market.
Clover is truly an all-in-one system, as it comes complete with a merchant account — in fact, you can only use it in conjunction with a First Data (now Fiserv) merchant account. Competitive credit card processing rates are available, and the open API and app market both make Clover adaptable to just about any industry — restaurant, retail, hospitality, or service-based.
Clover is easy to set up, easy to learn, and it has serious aesthetic appeal. But it's not for everyone.
Learn More About Our Top Picks
Company
Best For
Next StepsBest For
Best all-around mobile POS.

Best all-around mobile POS.

Best for businesses that want an eCommerce integration.

Best for businesses that want an eCommerce integration.

Best For eCommerce Integration.

Best For eCommerce Integration.

Best in terms of variety for choice of payment processors.

Best in terms of variety for choice of payment processors.

Best for full-service restaurants.

Best for full-service restaurants.

Show More Options
Best for small cafes and coffee shops.

Best for small cafes and coffee shops.

Show Fewer Options
Read more below to learn why we chose these options.
Why Clover POS Is A Big Name In Small Business
As mentioned, there's a lot to like about Clover POS, which is why you see it everywhere. Here is a list of Clover POS pros:
Sleek & Attractive: Looks aren't everything, but depending on your industry, it could be important to have a sleek-looking POS system on the counter, as opposed to some clunky black thing that uses Windows. For example, a gym or a trendy coffee shop may find that Clover fits in very nicely with their aesthetic.
Customizable System: The Clover App Market has tons of add-ons to customize your system to do just about anything you want. You can use these apps to add restaurant features, advanced inventory, payroll, online ordering, scheduling, rental, and retail features. Developers can even use the open API to make new apps and integrations. You can also customize your modular Clover hardware setup, for example, by combining a Clover Flex with a Clover Station, or opting to use a Clover Mini by itself.
Plug-and-Play System: Clover is super easy to use and get started with, even if you have minimal or no POS experience. Its short learning curve makes it easy to train employees, and proprietary features such as fingerprint login (on the Clover Station) make logging in a breeze. You don't have to source your hardware from different places and hope it's all compatible; Clover has everything you need to start selling out-of-the-box.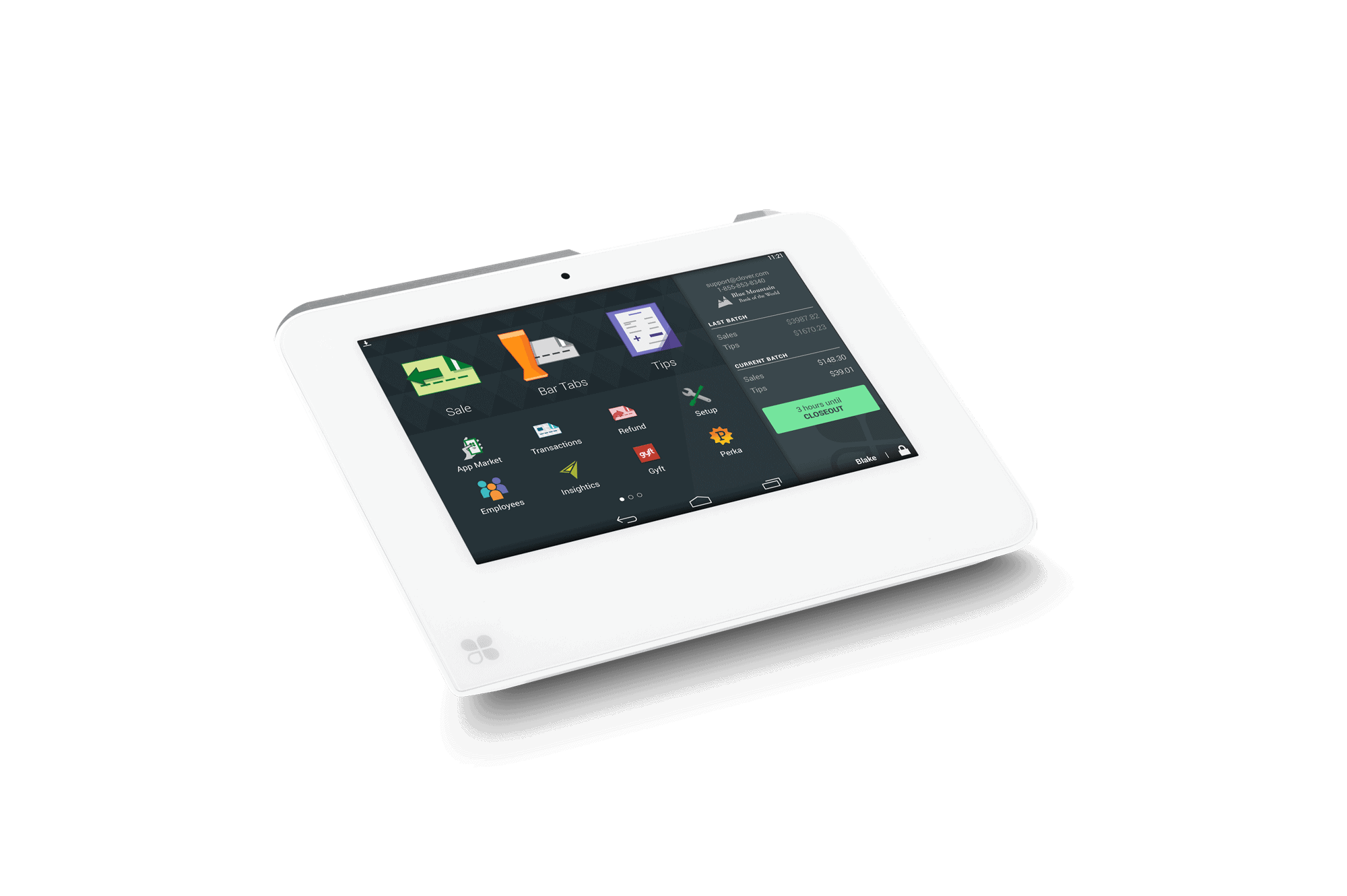 Mobile POS: Clover also has mobile options that let you accept payments, not just from the counter but from wherever your customer happens to be. The Clover Mini can be used unplugged (for example, to take tableside payments at a restaurant), and the Clover Flex is even more mobile, to the point that it can be used for scanning inventory or line-busting on an all-day charge. Finally, the Clover Go, similar to Square, can be used to take payments with your smartphone.
Competitive Rates Available: Numerous different banks and other entities sell Clover — you can even buy it from Sam's Club (not that we particularly recommend doing so). Depending on where you buy your Clover system and the accompanying First Data merchant account, you may be able to secure interchange-plus or flat-rate processing with low monthly fees, which may cost you less than your current processor. Both low-volume and high-volume businesses can score competitive rates with Clover, again depending on which merchant services company you go through.
See The Best Clover POS Service Providers
heading
Payment Depot
Dharma
National Processing
Clover Corporate

Payment Depot

Dharma Merchant Services

National Processing

Official Clover Store

Provides all Clover products

✓

✓

✓

✓

Transparent pricing with no hidden fees

✓

✓

✓

✓

Rate matching and negotiable quotes

✓

✓

✓

Varies

Fair entry-level quote standard

$49/month+

0.00% + $0.05-0.15 markup

$20/month

0.15% + $0.07 markup

(Must process $10K+ per month)

$10/month

0.15% + $0.07 markup

$39.95/month

2.3% + $0.10 for in-person transactions
5 Reasons Not To Choose Clover POS
Clover is perfect for some businesses, but other merchants may opt to use another POS system for various reasons. Here are some Clover POS cons:
Tied To Fiserv Merchant Account: With Clover, merchants are limited to Fiserv (formerly First Data) for credit card payment processing. Thus, all Clover systems are sold with a Fiserv merchant services contract. The company has historically had problems on the merchant services side of things, such as withheld funds, account terminations, and excessive fees. Moreover, because Fiserv merchant accounts are sold by various resellers, there is no consistency in terms of pricing or contract terms. Some resellers are great, while others will lock you into a multi-year contract that includes lots of hidden fees.
Expensive Hardware: The upfront costs of purchasing Clover Station can be prohibitive for some merchants — a complete setup starts at $1,349 (not including monthly software fees). Clover hardware becomes even more expensive if you lease it, which is what a lot of Clover resellers will try to get you to do. As mentioned, Clover is always sold with a merchant account, so you can't just go out and buy the hardware on your own (without signing a merchant services contract).
Inconsistent Support: Support for Clover products can also be inconsistent, as payments/merchant account support varies, depending on who you buy your Clover hardware and account from. Clover is sold by thousands of different banks, merchant services providers, and other third-party vendors, almost always with a merchant account contract. Software and hardware support comes directly from Fiserv, which, again, has kind of a crummy reputation with merchants. Support for the Clover apps that extend the POS's basic functionality is provided by the individual app developers rather than from a centralized support center.
Lack Of Specialty Features: Although Clover is customizable with purchased add-ons, it's more of a general all-in-one POS rather than a system designed for any particular industry. You could find Clover limiting or overly simplistic if you want POS software that comes pre-loaded with lots of industry-specific features designed for your specific type of business.
Hardware Limitations: Finally, some merchants might find Clover hardware limiting. Unlike other POS systems that run on Apple or Android devices, Clover's proprietary hardware only works with Clover POS, so you can't reuse your equipment with any other POS system. What's more, your unit cannot even be reprogrammed if you want to switch to another First Data-approved merchant account. You'll have to buy a whole new hardware bundle.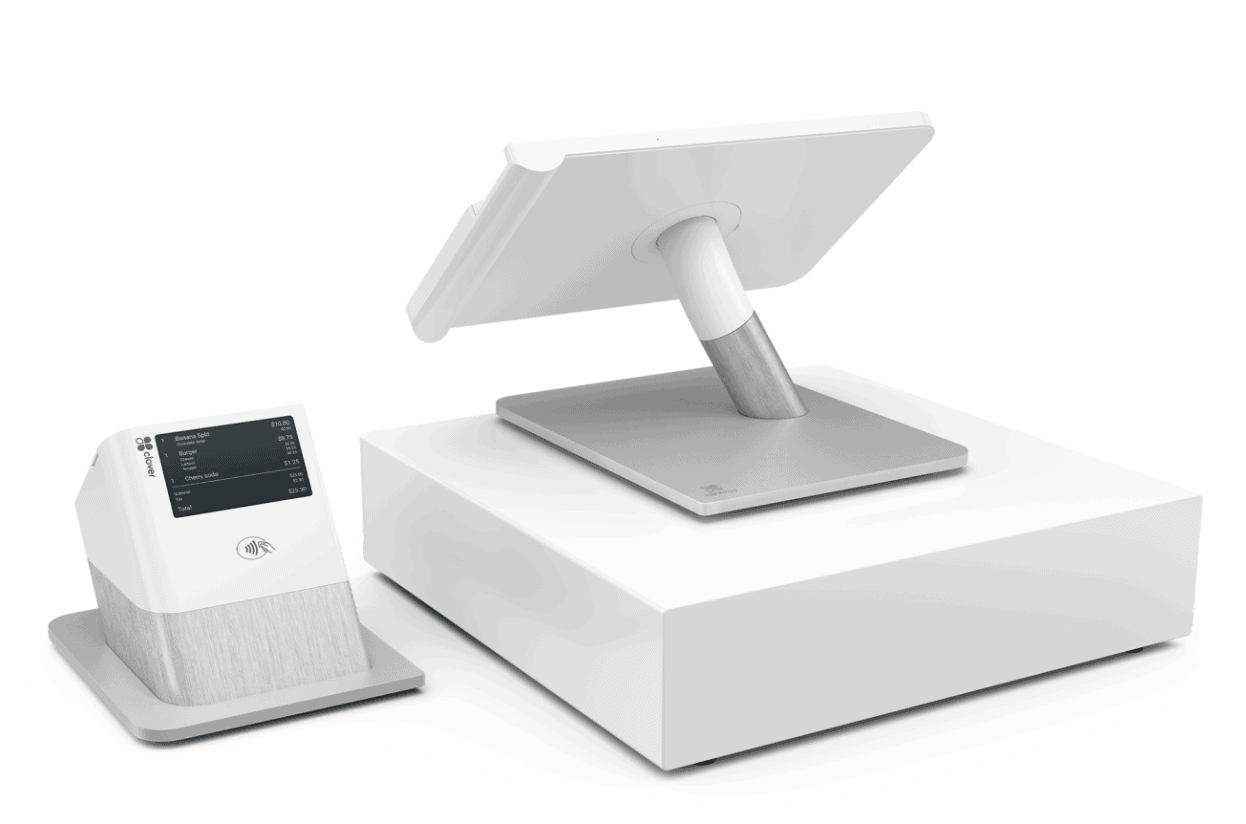 6 Best Clover Alternatives For Small Businesses
Looking for apps like Clover? When searching the Clover competition, you'll find not one but many Clover POS alternatives. But which Clover alternative is best? Let's review the top Clover competitors for different types of small businesses so you can find the Clover alternative that works best for you.
1. Best All-Around: Square
Square


---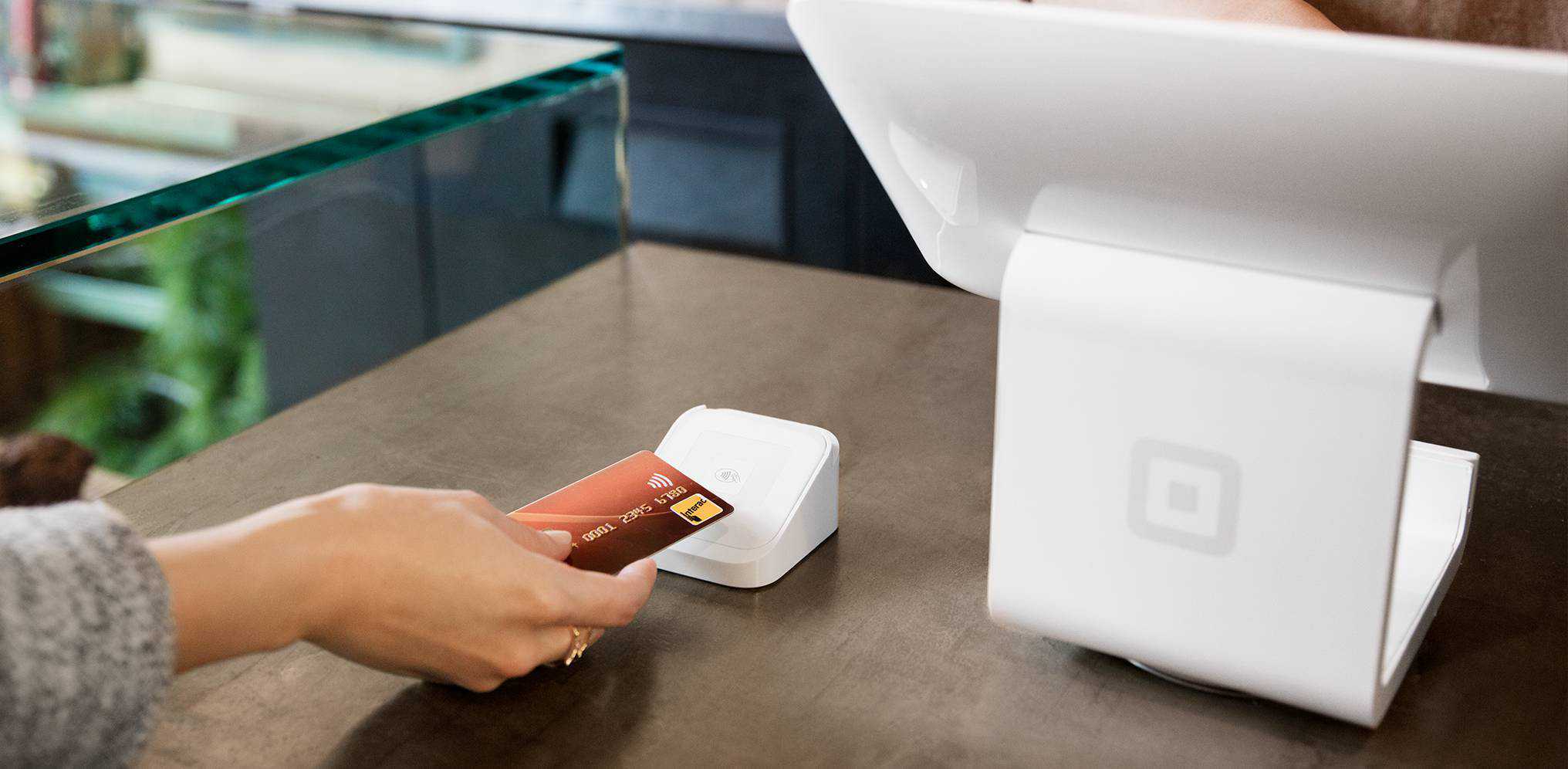 Clover Network and Square are competitors in the most direct ways: both are mobile, flexible, and, above all, simple. Square is an amazing all-around product that can work as either an entry-level POS for new businesses, or a more specialized POS for specific industries, such as food/beverage, retail, and beauty/wellness. As an alternative to Clover, Square also has some distinct advantages.
Square has several proprietary POS hardware options that are comparable to Clover. The Square Terminal is similar in its function to the Clover Flex or Clover Mini, while the dual-screen Square Register (pictured below) is more of an answer to the Clover Station. For mobile businesses, Square's $49 contactless and chip reader can be used to accept EMV and NFC payments, such as Apple Pay.
But the cool thing is you don't have to use Square's hardware (aside from a Square card reader, one of which you can get for free); you can also use your iOS, Android, or Windows hardware if you like. If you enjoy the Apple-esque, all-white look of Clover, you might prefer to use the Square Stand, which is compatible with iPads and even has a swiveling screen, just like Clover.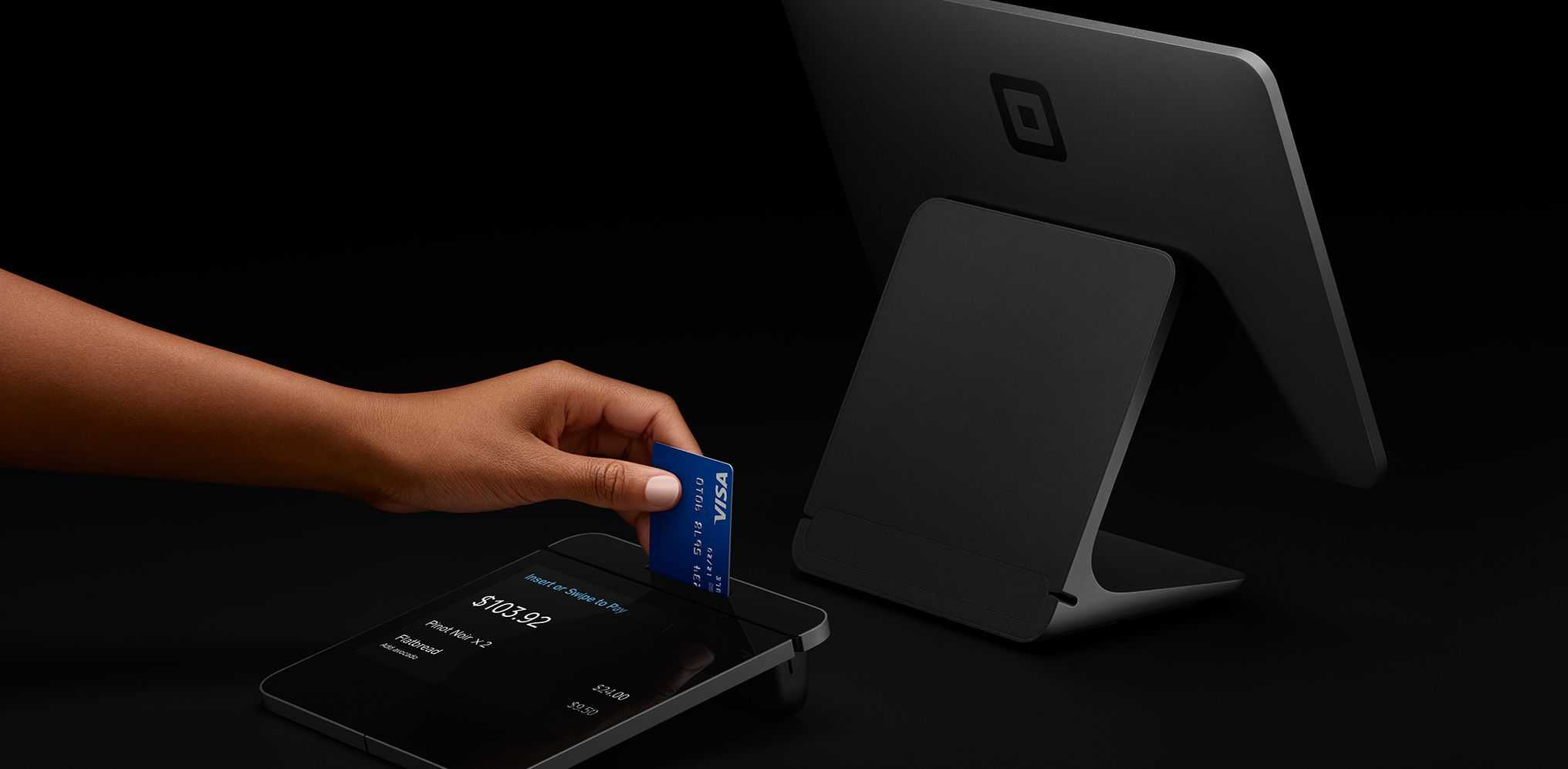 What truly makes Square stand out isn't its hardware, but its payment processing. Square processing provides an alternative to a merchant account for businesses that aren't ready for the cost or commitment a merchant account entails. Square offers a pay-as-you-go system, which has no monthly fee or monthly minimum, for just 2.6% +$0.10 per transaction. Square also offers industry-specific POS software packages: Square for Restaurants, Square for Retail, and Square Appointments.
What Makes Square Better Than Clover?
Free POS app with no commitment or monthly minimum
Free online store on all accounts
No merchant account required
Use on any device — iPad, laptop PC, iPhone, Android, etc.
Affordable all-in-one hardware options include Square Terminal ($299) and Square Register ($799)
Flat-rate processing on all accounts
Free Square Reader for taking magstripe payments
Square comes packed with a lot of features — the most of any free POS we've evaluated. Numerous Square add-ons expand its functionality even further, such as Square Payroll, Square Loyalty, Square Marketing, and others. If you want to see how Square stacks up against Clover Go specifically, read our Square vs. Clover Go post.
2. Best For eCommerce Integration: Shopify POS
Shopify POS


---

Shopify was one of the first companies to make it easy to sell your products online, but its iPad-based POS makes it every bit as easy to sell in person. Shopify POS is an affordable, mobile, and robust POS system with flat-rate in-house processing and built-in eCommerce. While it's a great choice for any retail business that also sells online, Shopify is versatile enough that non-retail environments, such as coffee carts or salons, can also use it. If you're looking at alternatives to Clover and you want a powerful website with syncing for in-person sales, Shopify is the obvious choice.
Shopify POS software fees start at just $5/month for its mobile POS plan, Shopify Starter, though you'll need the $29/month "Basic" plan if you want standard POS features like gift cards, staff PINs, and your own online store. The Shopify Payments flat-rate payment processing is included at 2.7% at the $29/month plan level, though you can get lower rates if you opt for a higher plan. You also have the option to integrate with an outside payment processor, though Shopify will add a 1% fee if you do that.
What Makes Shopify Better Than Clover?
Cheaper hardware options (works with iPad and iPad peripherals, such as mPOP)
Free website including eCommerce and blog on all plans ($29/month and up)
More retail and eCommerce features out-of-the-box
Flat-rate payment processing on all accounts
Highly rated customer support available 24/7
Shopify is not suitable for full-service restaurants, but just about any other type of store that wants to sell online could find Shopify to be a better fit than Clover. Shopify also integrates with other business software with apps from the Shopify App Store.
3. Best for Retail Stores: Lightspeed
Lightspeed Retail POS


---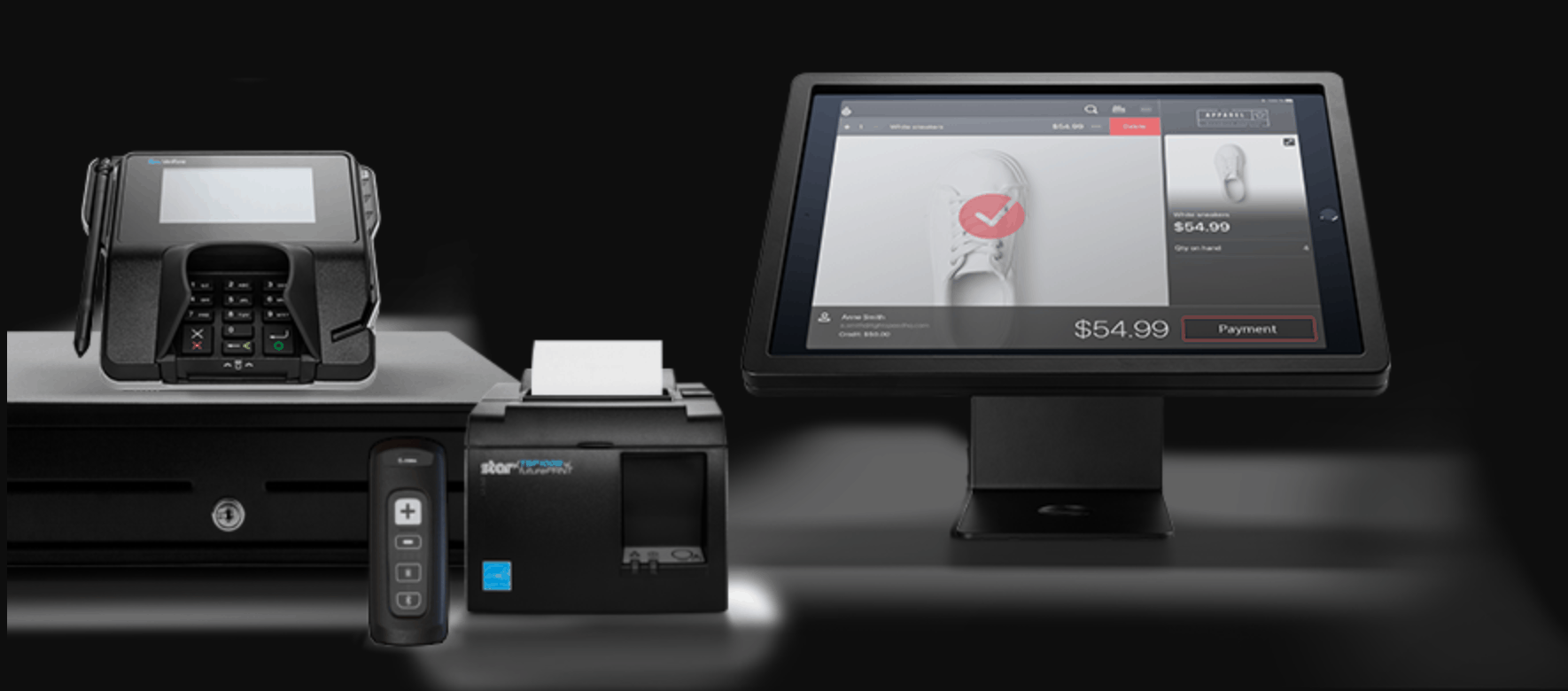 Lightspeed includes several different POS products: Onsite, Retail, Restaurant, and eCommerce. For this list, I'm talking specifically about Lightspeed's cloud POS offering for retail, Lightspeed Retail.
This web-based solution runs on an iPad using the Lightspeed Retail iOS app or on a desktop computer with a web browser, such as Chrome or Mozilla.
Lightspeed has especially strong inventory features that make it well-suited to specialty retail, including apparel, electronics, pet stores, vape shops, and more. It's also easy to add an eCommerce plan, which syncs your online and offline inventories, sales, customers, etc.
Lightspeed is best for a range of business sizes. It offers relatively advanced retail-specific functions at a very reasonable price point, starting at $89/month ($69/month with annual billing) if you agree to use Lightspeed Payments, Lightspeed's in-house payment processor, to take customer payments.
Lightspeed Payments charges 2.6% + $0.10 per in-person transaction. You also have the option to integrate with an outside payment processor if you prefer, but you'll pay an extra $50/month.
All Lightspeed plans come with one POS register software license. Adding registers to your subscription will cost an extra $59/register/month.
What Makes Lightspeed Better Than Clover?
Various hardware options, including iPad, Windows PC, iMac, Chromebook, and more
Choice of payment processors, such as TSYS, 2Accept, and Worldpay
In-house flat-rate payment processing if you don't want to shop around for a merchant account
Quality customer support in one place
Advanced retail features out-of-the-box (without the need for add-ons and integrations)
Lightspeed is expandable with numerous Lightspeed add-ons.
Get Started With Lightspeed Retail POS
4. Best For Choice Of Payment Processors: Vend POS
Vend by Lightspeed


---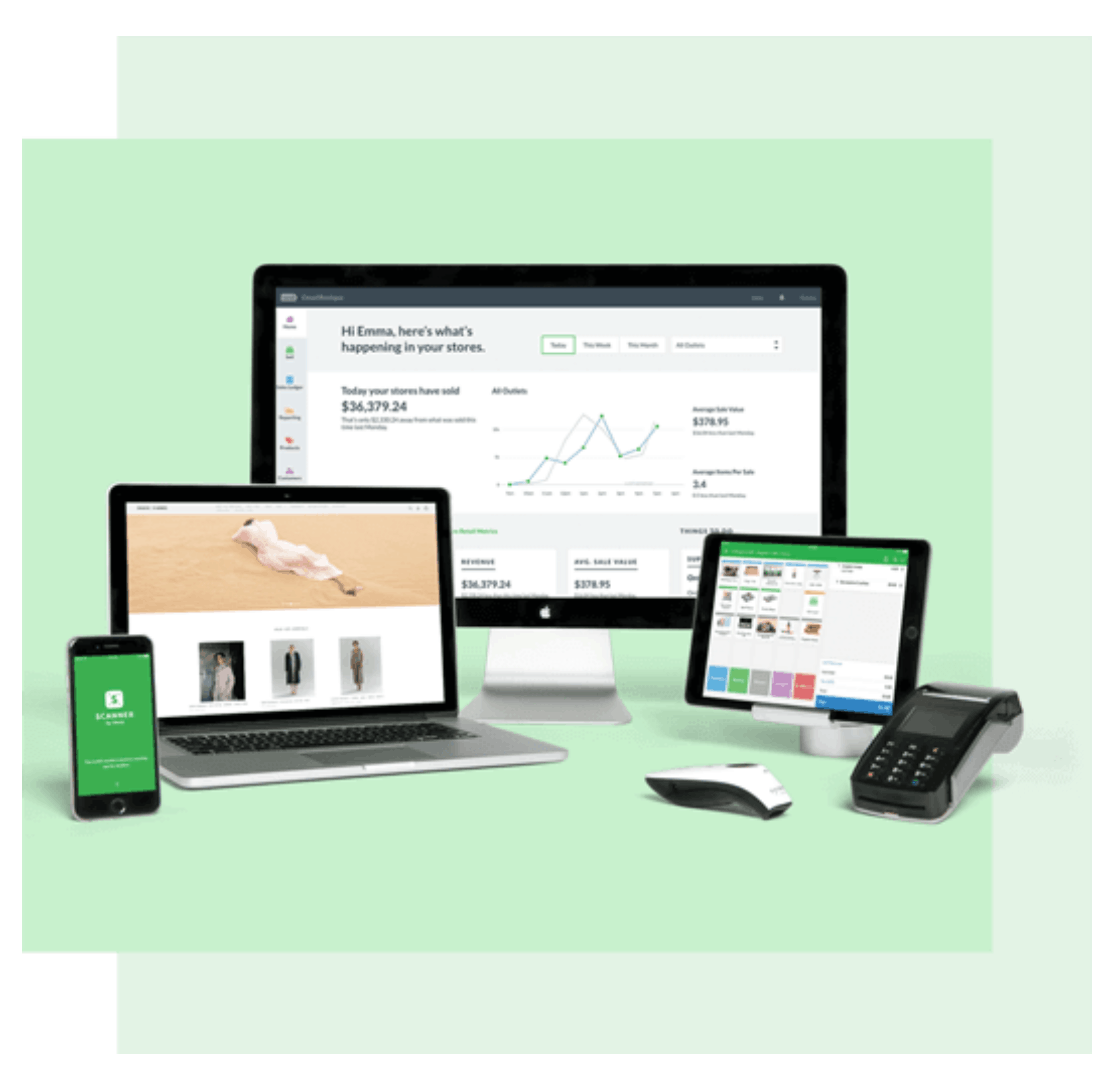 Vend is a versatile, inexpensive cloud POS system for retailers. You can run web-based Vend on an iPad, laptop, or desktop computer. You can also use Vend with whichever payment processor works best for your business, as there are many integrated processors to choose from—Vend's processing partners include Chase, Elavon, Evo, North American Bancard, Square, TSYS, Worldpay, PayPal, and others.
Vend has numerous retail POS features, including built-in loyalty, retail inventory management, returns, refunds, store credit, layaway, gift cards, and much more. Vend doesn't have its own built-in eCommerce program but the POS can easily connect with Shopify, WooCommerce, BigCommerce, or Ecwid for retailers who want to sell online.
Vend's pricing starts at $99/month and its $129/month "Pro" plan includes just about every feature, which is a pretty darn good deal. Vend even has a limited free plan that you can use if you only sell a few products. Overall, Vend is a great Clover alternative if you run a retail business and want more options for your hardware or merchant services provider. The monthly cost is a bit higher than Clover's (which starts at $39.95/month) but it includes more features than the basic Clover package.
What Makes Vend Better Than Clover?
Many merchant account options to choose from
Free plan available to test the software or for small startups
Runs on different operating systems — works on iPad, Mac, or PC
Retail-centric features out of the box
Excellent built-in inventory features designed specifically for retail
In addition to eCommerce platforms, Vend can also connect with programs like QuickBooks, Xero, Timely, MailChimp, Gusto, and others.
Get Started With Vend by Lightspeed
5. Best For Full-Service Restaurants: Toast
Toast POS


---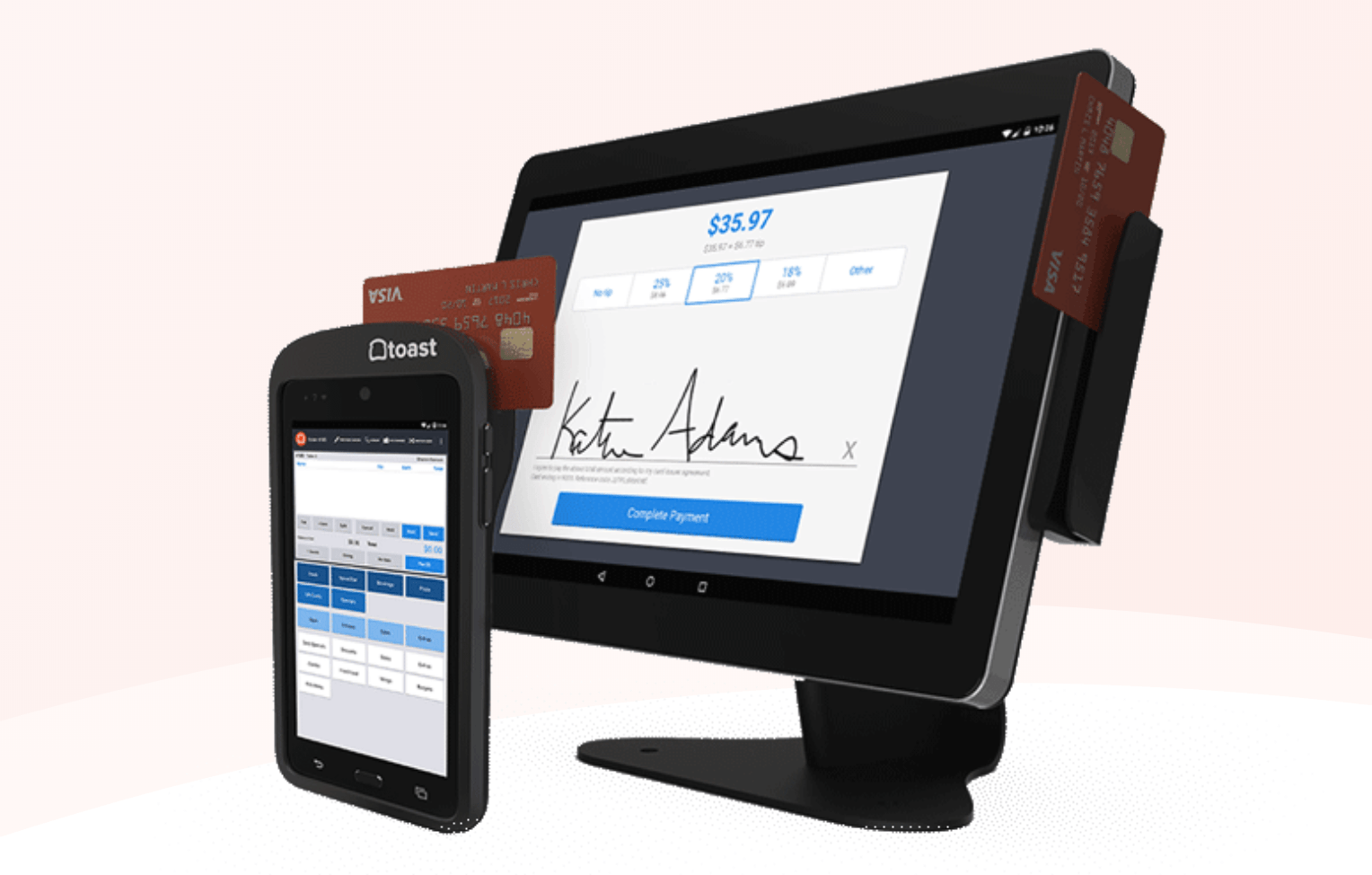 Android-based Toast's creators developed this cloud POS as an alternative to the poorly serviced, difficult-to-update POS systems most restaurateurs had to contend with just a decade ago. Toast is restaurant-specific and suitable for full-service, quick-service, cafes, bars, and pizzerias.
Clover does have a restaurant plan called Clover Dining, but when comparing Toast vs. Clover, you'll find that Toast has more advanced restaurant-focused features, particularly when it comes to inventory management and reporting. Toast is full-fledged restaurant management software, not just a POS. Packages start at $0/month for basic functionality. The core software offered at the lowest price level includes cloud-based reporting, menu management, and kitchen operations, while features such as online ordering, loyalty, gift cards, and team management are paid add-ons. Toast has also been fully updated for COVID-era dining, including features for curbside pickup, contactless delivery, and even a feature that lets dine-in customers order and pay from their own mobile device.
As for hardware, Toast uses Elo Touch i-Series 2.0 AiO touchscreen terminals with multiple size options and also has optional custom-built handheld tablets for waitstaff as well as a custom-built kitchen display screen.
Toast POS users are locked into using Toast payment processing, but rates are competitive. Not having to deal with a separate payment processor/merchant account simplifies things; there's only one number to call for any Toast POS issues, payment-related or otherwise.
What Makes Toast Better than Clover?
Android POS hardware is an alternative for those who don't like Clover hardware (or iPad)
Restaurant POS hardware and software designed specifically for waitstaff/foodservice
Free plan for restaurants with limited budgets
Kiosk mode for fast-casual and quick-serve
Full offline mode lets you operate seamlessly during an internet outage
Excellent in-house support available 24/7
In-house payment processing from Toast
As with most of the other POS systems on this list, Toast has many integrations with other business software as well as an open API. For more restaurant POS options, including iPad POS, check out our restaurant POS comparison.
6. Best For Small Cafes: TouchBistro
TouchBistro


---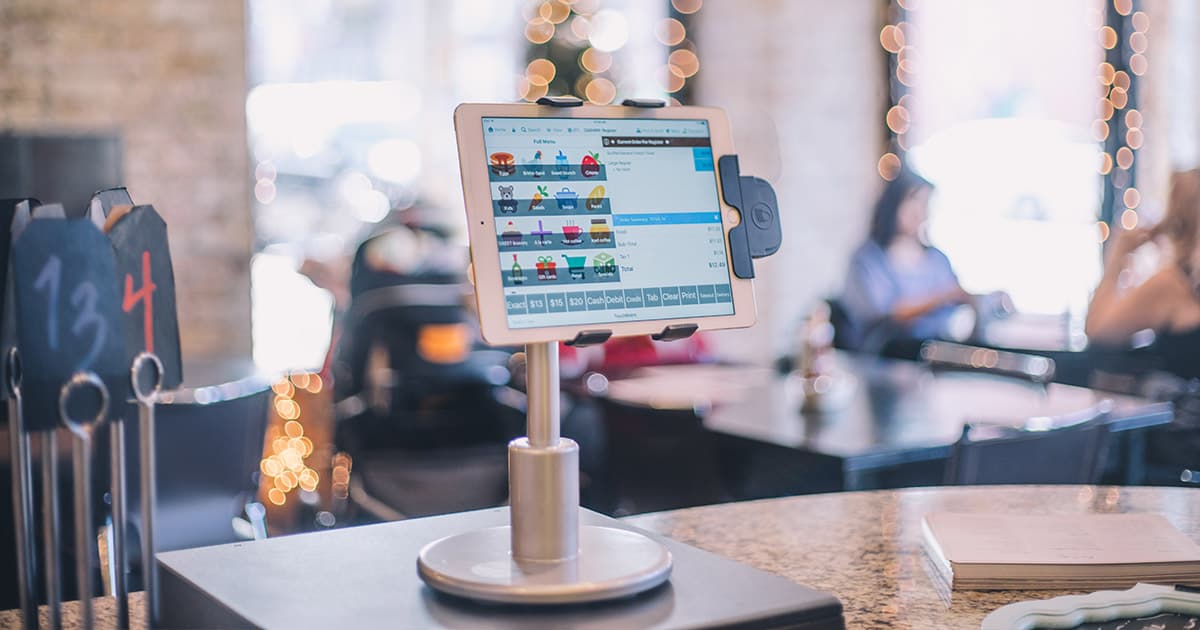 TouchBistro is among the most popular iPad restaurant POS systems. Even if it's not quite as advanced as Toast, it's affordable in terms of both its hardware and software, and super simple to use. Being an iPad POS, the hardware is easy to source yourself and use with another system if you decide you're not satisfied with TouchBistro.
TouchBistro is $69/month, the same starting price as Clover Dining, but it includes more restaurant features out of the box. All plans include 24/7 customer service, menu management, table management, cloud reporting and analytics, unlimited integrations, and unlimited users. Some unique features include upselling prompts for waitstaff, customization for right- or left-handed employees, and the ability to quickly toggle between breakfast, lunch, and dinner menus. Paid add-on options include gift cards, online ordering, loyalty, reservation management, and you can choose from hardware add-ons such as a kitchen display system, kiosk mode, and digital menu board.
Because TouchBistro is not super advanced—inventory and reporting are on the basic side—it's better for smaller cafes, coffeeshops, bistros rather than large, multilocation restaurants. However, TouchBistro could be an excellent value single location cafe or quick-serve restaurant with 1-2 registers, whether you offer table service or quick service.
For payment processing, one option is TouchBistro Payments, in-house processing powered by Chase. TouchBistro also works with Square, TSYS, and Worldpay.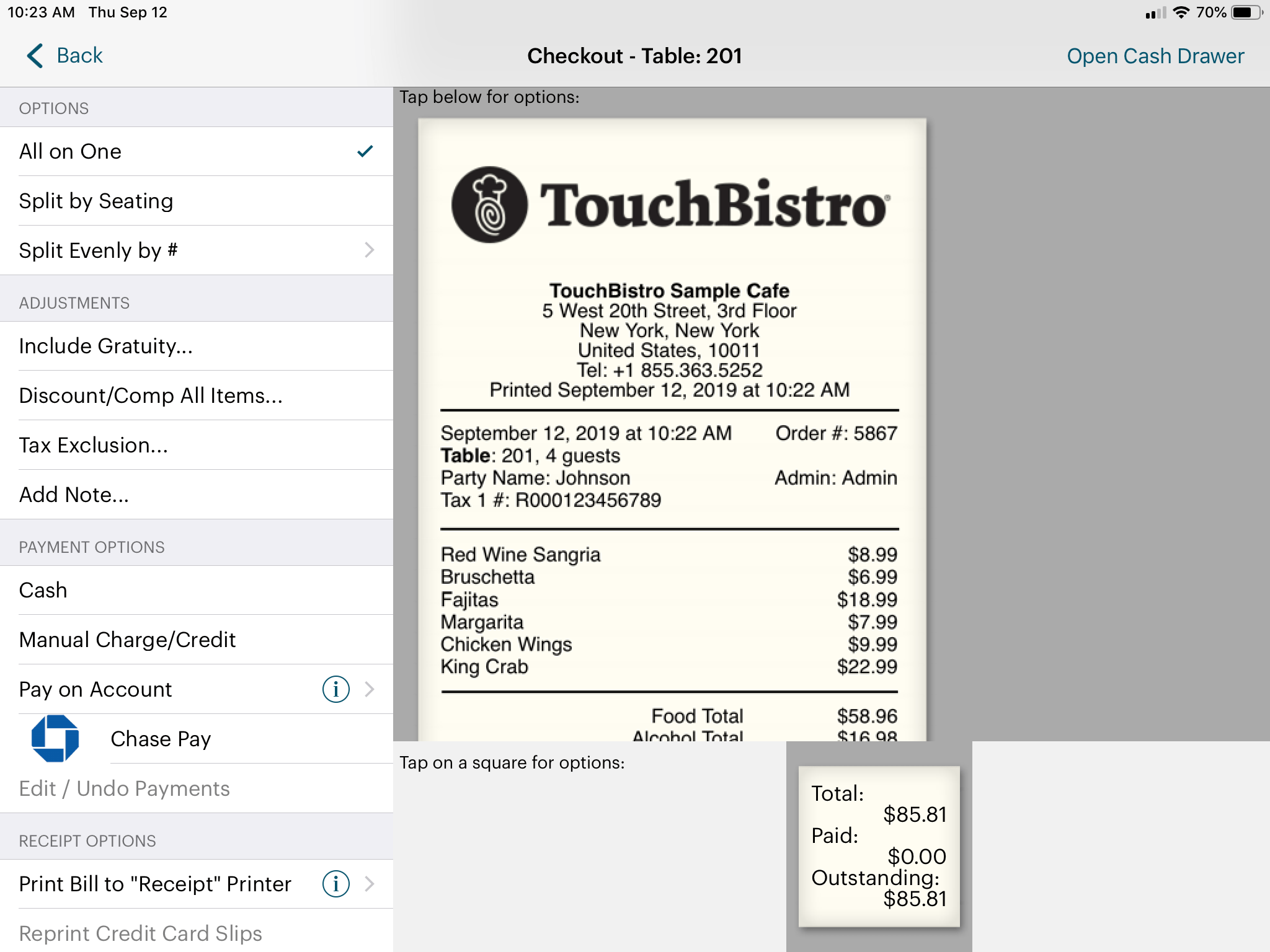 What Makes TouchBistro Better than Clover?
iPad POS that uses the same hardware as many other POS systems
Niche restaurant software designed expressly for cafes and bistros
Kiosk mode self ordering for quick service
Choice of payment processors gives you multiple options for your merchant account
In-house reservations management system available as a paid add-on
If you want to expand TouchBistro's functionality, you can integrate the app with various software for accounting, inventory, bar management, analytics, and more.
4 Things To Look For In A Clover Competitor
The following are some considerations for shoppers when browsing Clover competitors. Ideally, whichever Clover alternative you select will have all of the following attributes, but you may also have additional qualities on your wish list that are specific to your industry.
Strong Customer Support
Consistent, reliable customer support is a must for any POS system, since problems will surely arise from time to time. It's even more convenient if your tech support and payment support come from the same place, since problems with the two issues can be intertwined. In the case of Clover, you may have to contact different parties for hardware support, software support, and payment processing support.
Reputable Payment Processor
You can't have a good POS without a good payment processor. Some attributes of a good payment processor include a generally positive public reputation, month-to-month pricing (no long-term contract or terminal lease), and fair, transparent pricing with no hidden fees. Many POS companies have highly rated in-house processing services, or they may integrate with your existing merchant account. Be sure to check out our comparison chart of the best merchant account options.
Reusable Hardware
Whether your POS of choice uses iPads or Android tablets, or if it's entirely web-based and therefore hardware-agnostic, you should be able to reuse your hardware if the POS system you choose doesn't work out for you. If you're switching from a different POS system, it's also helpful if you can reuse the hardware from your existing POS. So, you'll ideally want to use a POS with flexible, reusable hardware such as iPads and mPop kits, or one that's browser-based and can be used with any hardware.
Free Trial
Again, it's possible that you will not be 100% satisfied with your POS (after all, you're reading this article about not being satisfied with Clover!). To reduce the likelihood that you'll have to switch POS systems down the road, it's important that you're able to thoroughly test any system you're considering. This way, you can make sure you like the POS interface and ensure that the system has all the features you need. Luckily, most cloud POS systems offer a two-week free trial without a credit card—with the exception of systems that use proprietary hardware like Clover.
Which Clover POS Alternative Is Right For Me?
Clover is a very acceptable point of sale system for small businesses, as long as you understand the risks and challenges of using Fiserv for payment processing and hardware/software support and are pretty confident you want to use Clover for the long-haul (or you can afford to buy new equipment if Clover doesn't work out). Also, make sure you are comfortable with the bank/merchant account you purchase Clover from because you'll be relying on them for most support-related issues.
Check out our Clover reseller recommendations if you think Clover is right for you (or buy it from Clover directly).
If Clover seems a bit pricey or restrictive, you should try out one or more of the systems on this list. Most of these systems offer a free trial or at least a free demo. Best of all, they all offer month-to-month contracts and use hardware that can be used with other POS systems in case you end up wanting to use a different system.
Still not sure which POS to choose? Not a problem! We're always happy to help, so please leave us a comment!
In Summary: 6 Best Clover Alternatives For Small Businesses