Get A 0% Interchange-Plus Markup With Membership Fee Pricing
Expert Analyst & Reviewer

UPDATED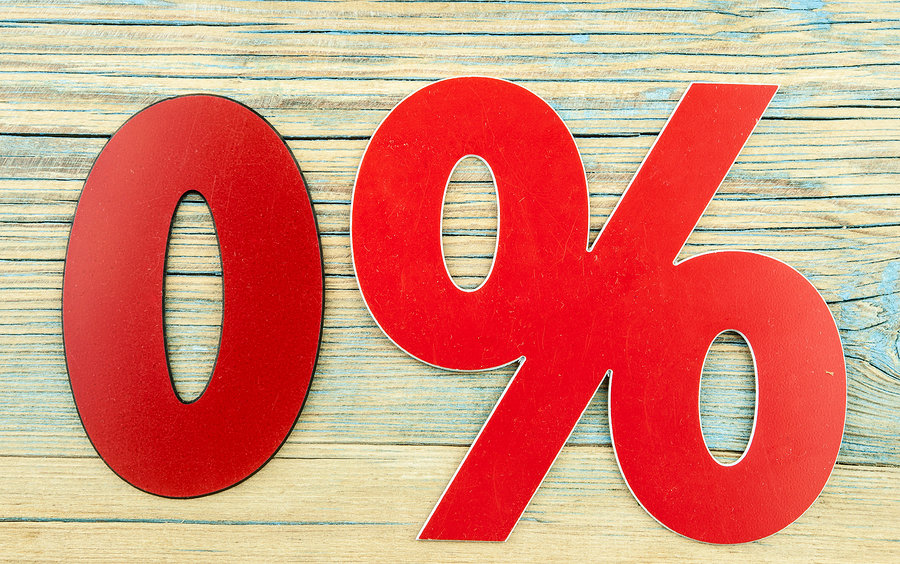 By now, you've certainly figured out that credit card processing isn't free. Every credit or debit card transaction that your business accepts is going to cost you money. You probably also understand that your payment processor has to pay interchange fees to the bank that issued the customer's card. In fact, interchange fees constitute the bulk of your processing costs. While your processor will always set their rates high enough to ensure a profit, sometimes their markup doesn't add up to very much.
The payment processing industry is extremely competitive, and providers are continually finding new ways to offer lower costs than their competitors, while still ensuring that they earn a profit on each transaction. Processors have come up with a number of ways to charge for their services, some of which are more transparent than others. In other articles, we've discussed flat-rate pricing, tiered pricing, and interchange-plus pricing. In recent years, a new processing rate plan has come on the scene that promises to lower your processing costs dramatically – in some cases. Called membership pricing (or subscription-based pricing), it's the closest thing to paying wholesale processing rates as you're going to get.
In this article, we'll explain how membership pricing works and analyze the costs associated with it. We'll show you how you can save money with membership pricing, and how you can lose money if it isn't a good fit for your business. Finally, we'll introduce some highly-rated merchant account providers that offer membership pricing.
Membership Payment Processing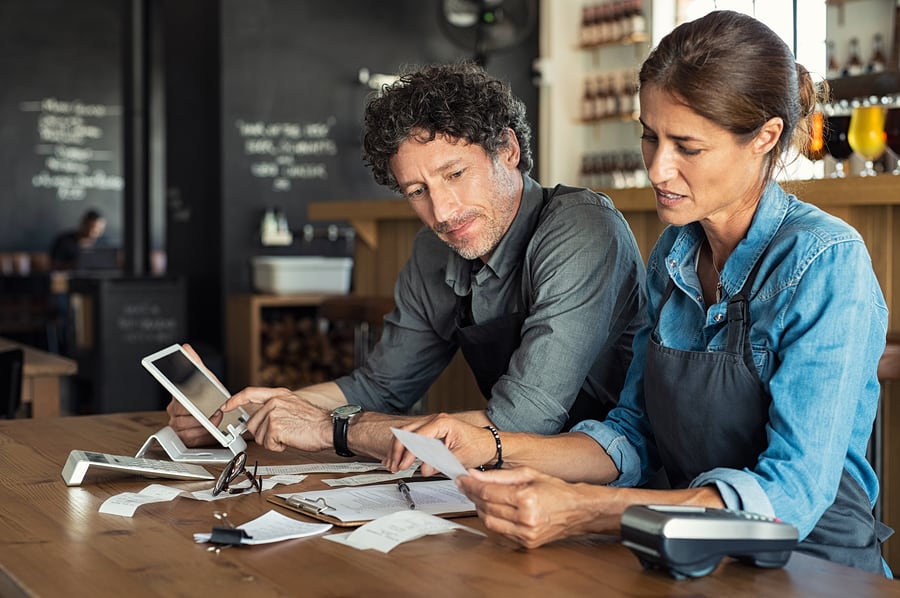 Membership pricing is very similar to interchange-plus pricing, but with one crucial difference: there's no percentage markup for your transactions. So, while you might see an interchange-plus rate quote like interchange + 0.30% +$0.20 per transaction, a typical membership pricing quote might be interchange + $0.20 per transaction. That sounds pretty good, right? Well, of course, there's a catch: your account will also come with a monthly membership or subscription price that covers the per-transaction percentage you no longer have to pay for individually.
Membership pricing isn't cheap, as the monthly membership fee can range from $49.00 to $199.00 – and possibly even higher. However, that one monthly fee also covers all the other costs that most providers charge separately. For example, a traditional merchant account provider might only charge you $15.00 per month for your account, but then tack on an additional $25.00 per month in gateway fees, $9.00 per month for statement fees, $8.00 per month for PCI compliance fees, and maybe even more. With membership pricing, all of those fees are included with your one monthly membership fee. Note that providers offering membership pricing are usually very good at disclosing every feature that's included in your membership fee, and generally don't hit you up for additional fees beyond that. However, since they usually don't disclose how much they would charge for those features individually, you won't know for sure how much of your membership fee is going toward account fees and how much is going toward payment processing costs.
With no per-transaction percentage markup and a fixed monthly membership fee, membership pricing is the closest thing to paying wholesale for payment processing that you're going to find anywhere in the industry. Providers know that merchants are often frustrated by what they perceive to be "hidden" fees constantly being tacked onto their bills, and membership pricing is one very effective way to eliminate (or at least reduce) additional expenses from showing up on your monthly processing statement.
One important thing to understand about membership pricing is that it doesn't eliminate incidental fees, such as chargeback fees. If you experience a chargeback, you're still going to have to pay extra to have it resolved. Most other incidental charges will be passed on at cost in addition to your base monthly membership fee. For a discussion of possible incidental fees you might experience, please see our article, The Complete Guide to Credit Card Processing Rates & Fees.
Another consideration with membership pricing is that most providers offering this type of processing rate plan will have several membership levels to choose from. As a rule, higher levels come with a higher membership fee, but will have a lower per-transaction cost than the less expensive levels. Higher membership levels usually also have additional features that aren't included in the less expensive levels. Note that you usually won't be able to choose whichever level you think is the best bargain for your business. Membership levels are tied directly to your monthly processing volume. In other words, you'll have to reach a specific processing volume to access a higher membership level. In some cases, your processor will automatically move you up to the next highest level if your actual processing volume for the month exceeds the upper limit of your current level.
Membership-Based Pricing VS Flat-Rate Pricing
If you're running your own business for the first time, you might already be using Square (see our review) for credit card processing, and you might wonder how their flat-rate pricing structure compares to membership-based pricing. The primary advantage of flat-rate pricing is that your rates are predictable and easy to understand. However, simplicity does not necessarily mean that your costs will be lower. As is always the case with credit card processing, you'll have to "crunch the numbers" and compare your costs under each type of processing rate plan to see which one will save you money.
Here's a hypothetical example, with some very hypothetical numbers. Let's assume that your business has an average ticket size of $100, and you process about 100 transactions per month on average. This gives you a total monthly processing volume of $10,000. Let's also simplify things even more by assuming that all of your transactions are card-present. With Square, you'll pay a flat 2.75% for each sale. That works out to $2.75 per transaction, or $275 for your total monthly processing costs. Remember that you don't have any additional fees to take into consideration.
How much would your processing costs be under a membership-based pricing plan? Let's assume that your provider charges a $50.00 per month membership fee that includes all expenses associated with maintaining your account. Let's also assume that your processing rate for card-present transactions is interchange + 0% + $0.30 per transaction. In real life, interchange rates vary wildly and can be hard to predict in advance. However, for this example, let's use an average card-present interchange rate of 1.4%. So, 1.4% + $0.30 per transaction works out to $1.70 per transaction, or $170 total. Add in the $50 per month membership fee, and you're up to a total cost of $220 for the month. That's a savings of $55 per month (or 20%) over using Square.
Of course, this is just a hypothetical example, and membership pricing won't always save you money. You'll want to run the numbers using statistics from your own business and rate quotes from actual providers offering membership-based pricing. Membership pricing usually works best for businesses with a high number of transactions per month. Having a high average ticket size also helps, as the per-transaction fee can really add up if you mostly process small ticket sales. You'll also want to consider the impact of the monthly subscription fee. While this can save you money overall, the cost can be prohibitive for very small or seasonal businesses that don't take a lot of credit card sales.
What To Look For In Membership-Based Merchant Accounts
Although providers offering membership-based pricing were something of a novelty just a few years ago, today there are more vendors to choose from that offer some form of this type of pricing. Rates and feature are different for every vendor, so you'll want to determine which one offers the best overall value for your business. Do not assume that this is going to be the one with the lowest processing rates or the cheapest monthly fee! While these are important considerations, they won't save you money in the long run if you have to sign up with a third-party vendor to access hardware and software features you need to run your business.
In evaluating any provider offering membership-based pricing, consider all of the following factors:
Monthly Subscription Fee: Obviously, a lower monthly fee is not a bad thing. However, you'll want to confirm that you're getting every service and feature that you need to operate on a daily basis.
Volume Discounts: With membership pricing, you'll almost always pay a higher monthly fee if your processing volume is high. However, you'll also receive a lower processing rate on your transactions. In many cases, the lower processing rate will more than offset the higher monthly fee.
Bundled Hardware & Software Features: Does the provider include a payment gateway or credit card terminal as part of their subscription? If so, it might be a better overall value than signing up with a vendor that offer lower rates, but requires you to either pay extra for these features or obtain them somewhere else.
Few Pass-Through Fees: The primary idea behind membership-based pricing is that you only pay one monthly fee. If additional recurring fees are tacked on, your costs go up and the overall value of your service goes down. Check your contract carefully before signing up to see which, if any, additional fees might show up on your processing statement.
No Early Termination Fee: Most providers offering membership-based pricing charge you on a month-to-month basis. There's no long-term contract, and no early termination fee if you close your account early. However, you'll want to confirm that this arrangement is included in your contract before you sign up.
Where To Find Membership-Based Pricing For Payment Processing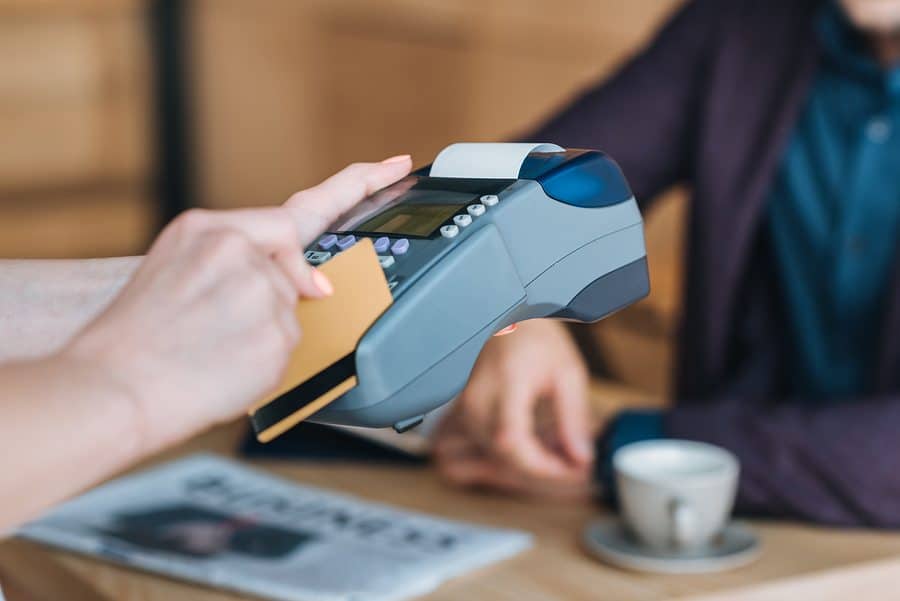 Membership-based pricing is a recent development in the processing industry, and there are relatively few reputable providers that offer it. Two of our favorites are Payment Depot (see our review) and Fattmerchant (see our review). Here's a brief overview of their services:
Payment Depot
Headquartered in Orange, California, Payment Depot has been in business since 2013. They were one of the first providers to offer a comprehensive membership-based pricing plan. The company offers four membership levels, with the more expensive levels offering lower processing rates and additional features. There's also a custom pricing option for larger businesses processing over $200,000 per month.
Monthly membership fees start at $49, and range as high as $199. Processing rates start at interchange + $0.15 per transaction, with progressively lower rates available under the higher subscription levels. Your subscription level is determined by your monthly processing volume, and Payment Depot will automatically move you into the next highest level if you exceed the processing limit that applies to your current level.
The $49 per month plan is designed for ecommerce-only merchants and includes a free virtual terminal and payment gateway. There are no separate gateway fees under this plan. For retail merchants, the least expensive option is the $79 per month plan, which includes a countertop credit card terminal as part of your subscription.
One of Payment Depot's most attractive features is that you can receive a substantial discount if you pay your membership fees annually, rather than on a monthly basis. All Payment Depot merchant accounts come with true month-to-month billing. There are no long-term contracts and no early termination fees. If you find that you're not saving money under their membership-based pricing system, you're free to close your account without penalty. The only significant drawbacks we've found with Payment Depot are that they're only available to US-based merchants and they don't accept high-risk businesses. Check out our full review of Payment Depot for more details.
Fattmerchant
Another relative newcomer to the payment processing industry is Fattmerchant, which has been in business since 2014. Based in Orlando, Florida, the company offers a simplified two-level membership system. Monthly subscription fees range from $99 to $199. Processing rates start at interchange + $0.08 per transaction and are even lower for high-volume merchants on the more expensive plan. Depending on which plan you're on, you may also have to pay an additional $0.15 per transaction for payments made over a virtual terminal, payment gateway, or mobile processing system.
All merchants who sign up with Fattmerchant receive access to the company's cloud-based integrated payments processing system, which includes a countertop credit card terminal, payment gateway, virtual terminal, online shopping cart, and numerous other features. Note that not all of the company's services are included with your monthly subscription fee. Some additional features, such as same-day funding and eCheck (ACH) processing, require an additional fee.
Like Payment Depot, Fattmerchant offers true month-to-month billing to all customers. There are no long-term contracts, and you'll never have to pay an early termination fee. The company only serves US-based merchants and does not accept high-risk businesses. Because the least-expensive option requires a hefty $99 monthly subscription fee, Fattmerchant's pricing structure does not work well for low-volume businesses. As with any other processor, you'll want to carefully compare what you're currently paying against Fattmerchant's rates and fees before deciding to sign up with the company.
Final Thoughts
Is membership-based pricing the right option for your business? Like most questions regarding payment processing, the answer is going to depend on the unique nature of your business. As we've seen above, membership pricing can be overly expensive for small or seasonal enterprises due to the higher monthly subscription fee. With a more traditional merchant account provider, you might only pay as little as $10.00 per month for an account. However, you'll also have to pay numerous additional fees if you need things like a payment gateway. Likewise, high-risk merchants are usually out of luck when it comes to membership-based pricing.
As a very general rule, we believe that membership-based pricing works best for mid-sized or larger businesses that have a high monthly processing volume. If you routinely process larger tickets, you'll also save a substantial amount of money since you won't be paying a percentage-based markup on your transactions. For businesses that are a good fit for the membership-based pricing model, the savings could be substantial. It's entirely possible to save hundreds of dollars every month over what you'd pay for a more traditional merchant account with interchange-plus pricing.
There has been a lot of debate within the processing industry over whether membership-based pricing is the future of the processing industry or an unsustainable model that will drive providers offering it out of business. So far, neither of these extreme predictions have borne fruit. Companies like Payment Depot and Fattmerchant continue to thrive and expand, proving that membership-based pricing can be a good deal for both merchants and providers alike. At the same time, we haven't seen a surge of other providers offering this type of pricing structure, as it's clearly not for everyone.
If you're considering switching to a provider offering membership-based pricing, we recommend that you "do the math" and analyze what your costs would be under this type of plan. One significant advantage with the providers currently offering this type of pricing is that they fully disclose their rates and fees on their websites. This allows you to make your own comparisons without having to contact the sales department and negotiate over rates. If you're uncertain about how to go about conducting this type of analysis, our Cost Analysis Workbook is an invaluable resource that includes spreadsheets where you can plug in the numbers from your own business and make comparisons quickly and easily. You might also want to take a look at our Merchant Account Comparison Chart, which features top-rated providers offering both membership-based and traditional interchange-plus pricing plans.