Electronic Merchant Systems (EMS) Review
Electronic Merchant Systems might offer what you need, but it comes at a high cost. Unless you negotiate aggressively, EMS is expensive with a high termination fee.
Expert Analyst & Reviewer

UPDATED
Advertiser Disclosure: Our unbiased reviews and content are supported in part by
affiliate partnerships
, and we adhere to strict
guidelines
to preserve editorial integrity.
Electronic Merchant Systems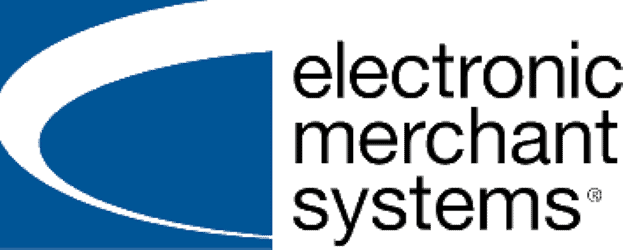 Electronic Merchant Systems At A Glance
Large, direct processor with dozens of regional offices throughout the US
Uses long-term contracts with automatic renewal clauses
Uses very expensive leasing arrangements to provide processing hardware
---
Pros
Large, direct processor
Full line of products and services
Cons
Only offers expensive tiered processing rate plans
Standard long-term contract with an automatic renewal clause
High early termination fee ($595)
Heavily reliant on independent sales agents
What Is Electronic Merchant Systems?
Electronic Merchant Systems (EMS) is a merchant services provider company that currently serves over 35,000 merchants. The company is a direct processor, meaning that it processes all of its transactions in-house rather than partnering with another organization to handle this function. Although EMS offers a complete range of merchant services for retail and eCommerce businesses, it falls short in many critical areas, including pricing, contract terms, and customer service.
EMS is also one of a dwindling number of providers that aggressively pushes overpriced credit card terminal leases onto unsuspecting new business owners. Naturally, it has received a high number of complaints from merchants on these issues.
With an overall score of just 2.5 out of 5 stars, we cannot recommend EMS to small businesses.
If you're looking for a good deal from a company that excels where EMS does not check out our article on the best credit card payment processing companies for small businesses.
Products & Services
As you would expect from a large provider, Electronic Merchant Systems advertises a host of products and features in addition to providing you with basic credit card processing services. Among its many offerings are the following:
Merchant Accounts: As we've discussed above, EMS is a direct processor. That means you'll always have a single point of contact if any problems arise. In theory, this should result in a smoother, more efficient customer service experience. That isn't always the case in actual practice, however.
High-Risk Payment Processing: Although EMS doesn't advertise it very heavily, the company also accepts high-risk merchants in some business categories. Your costs will be higher than a comparable low-risk business, so obtain quotes from several providers before signing a contract.
Credit Card Surcharging Programs: If you don't like paying for credit card processing and would like to pass at least some of this expense onto your credit card-using customers, EMS can help you with a variety of cash discounting and surcharging programs. EMS can reprogram your hardware to apply surcharges or discounts automatically and provide you with signage that complies with your state's laws. Remember that you can't impose a surcharge of more than 4% of the total transaction, regardless of the actual cost to process it. Also, you'll pay an additional monthly fee for this program. Check out our guide to credit card surcharging for more details.
Restaurant Point Of Sale (POS) Solution: EMS offers Total Touch, a Windows-based solution for hardware and software that brings a full range of point of sale (POS) functionality to restaurants and other food service businesses. Total Touch offers open table management, online and mobile ordering, a kitchen display system, employee management, and more. The system costs a flat $59 per month if you have a merchant account with EMS or $74 per month if you use a different processor.
Point Of Sale (POS) Terminals: The company also offers the MaxxPay line of mobile and countertop point of sale (POS) terminals. The smallest terminal is the MaxxPay Mini, a mobile handheld terminal that runs on an Android operating system and can process EMV and contactless payments. The MaxxPay Pro is a dedicated countertop terminal that adds inventory management, pricing discounts, and tax reporting. The largest and most fully-featured option is the MaxxPay Premier, which includes a 15" color touchscreen display and a built-in cash drawer. These devices are all cloud-based, allowing you to monitor sales and other activity from any device with a web browser. Judging from the appearance of the MaxxPay devices, it's pretty apparent that they're intended to compete directly with the popular Clover POS system's line of products. The MaxxPay Mini, for example, is very similar in design and capabilities to the Clover Flex product. The MaxxPay Pro likewise appears to be very similar to the Clover Mini device, and the MaxxPay Premier is practically a clone of the Clover Station POS system. While no pricing information is disclosed, you can expect these devices to be generally less expensive than their Clover counterparts. The major tradeoff in cost, however, appears to be the lack of any expansion capability similar to the Clover Store line of add-on apps.
Credit Card Terminals: While EMS pushes its MaxxPay Mini terminal as its primary offering in this category, it offers other models as well. These currently include the PAX A920 (sold as the EMS A920) mobile terminal, the PAX A80 Android Desktop Terminal, and the somewhat obsolete Ingenico iCT220. In choosing a terminal for your business, we highly recommend that you get a machine that supports both EMV and NFC-based (contactless) payment methods, such as Apple Pay, Google Pay, and Samsung Pay. Pricing is not disclosed, but we recommend purchasing your equipment outright rather than getting talked into an expensive equipment lease.
Mobile Credit Card Processing: EMS offers a proprietary mobile processing solution called EMS Mobile, which uses the SwipeSimple mobile card reader and app. The reader supports EMV, NFC-based, and magstripe payments and can connect to your smartphone or tablet via Bluetooth. The company's older EMS+ mobile solution, intended as a competitor to Square, is no longer advertised on the EMS website. However, the EMS+ app is still available on the App Store, and the EMS+ website is still online.
eCommerce Support: EMS has a proprietary payment gateway API for eCommerce that integrates with most online shopping cart plugins. The company also offers website design services and hosting and can set up your online store for you. You'll want to shop around before using EMS for these features, however, as you can probably get a better deal elsewhere.
Virtual Terminal: Payment gateways are great for running an online-only store that can automatically accept orders 24/7. However, if you just need to process credit card transactions through mail-order or over the telephone, a virtual terminal is probably all you need. EMS offers a virtual terminal that includes all the basic functions you would expect, including the ability to manually key-in transactions or enter card-present transactions with an optional card reader that connects via USB or Bluetooth.
Merchant Cash Advance: Small businesses often need some additional cash to get started or expand, and EMS is here to help with its BizFunds™ merchant cash advance program. Unlike most of these programs, BizFunds purchases a portion of your anticipated credit card transactions to fund your advance. Repayments come directly out of your credit card sales volume. In some cases, this might create some serious cash flow problems, so we recommend that you evaluate this program very carefully before signing up for an advance. Check out our article, 5 Reasons You Shouldn't Get A Merchant Cash Advance, for a look at some of the reasons to be wary.
Gift & Loyalty Card Programs: It's unlikely that you'll ever choose a merchant account provider based on their gift and loyalty card programs, but at least EMS offers them and provides some information about them on its website.
While EMS offers a full range of services, its website provides very little detailed information about them and no information whatsoever about pricing. You'll have to talk to a sales agent to find out enough about the features that interest you if you want to make an informed decision on adding them to your account.
EMS Merchant Services Fees & Rates
Electronic Merchant Systems does not disclose any fee or rate information on its website. That's usually a bad sign, but it's certainly not alone in the credit card processing industry for following this practice. The good news is that rates are very much negotiable, and, depending on the nature of your business and your average monthly sales volume, you might be able to haggle your way into a fairly good deal. The bad news is that it apparently only offers a tiered pricing model, which is usually more expensive than the preferred interchange-plus pricing model which is more transparent.
You'll also want to watch out for the numerous fees that EMS charges. In addition to the previously mentioned $595 early termination fee, you can also expect to pay the following:
$15-$30 per month account fee
$75 semi-annual technology upgrade and update fee
$15 per month data breach insurance premium
$25 per month monthly minimum
$25 per occurrence chargeback fee
$50 per month PCI noncompliance fee
Expect to pay even more — possibly a lot more — if you lease your processing hardware through EMS or sign up for any of the company's "extra" services. Overall, Electronic Merchant Systems will charge you fees that are notably higher than the industry average — if you let it. You can avoid some of these fees, primarily by ensuring that your business is PCI compliant and buying your terminals instead of leasing them. Other fees, such as the early termination fee, can be waived if you negotiate firmly. Nonetheless, some of these fees, such as the monthly account access fee and the fee for chargebacks, are unavoidable. The bottom line here is that if you accept the sales agent's initial offer without reading the fine print on your contract and negotiating aggressively (read our guide on how to negotiate the perfect deal), you'll almost certainly end up being charged a lot of money for nothing.
Sales & Advertising Transparency
EMS doesn't offer very much in the way of transparency or ethical sales practices. The first strike against it is its use of independent, third-party sales agents. This practice has consistently led to a poorly-trained and poorly-supervised sales force throughout the industry. As a merchant, this means that you are likely to find yourself negotiating with an agent who doesn't have a full understanding of the standard EMS contract provisions. They are also highly motivated to conveniently "forget" to mention some of the more onerous fees and penalties you might be liable for in their rush to close a sale, making it essential that you read your entire contract thoroughly before agreeing to open an account.
The EMS website, while visually appealing and easy to navigate, offers very little in the way of concrete product information, and no pricing disclosures whatsoever. It's also liberally scattered with 'Request A Consultation' buttons, which take you to a contact form. While the labeling is straightforward, we suggest that you only submit one of these forms if you're seriously considering signing up with the company and want to receive a pricing quote.
EMS has a robust presence on social media, with accounts on Facebook, Twitter, LinkedIn, and YouTube. These accounts are updated regularly and feature useful educational articles and a handful of testimonials from users. The company particularly emphasizes its partnership with the Cleveland Browns.
Contract Length & Early Termination Fee
Electronic Merchant Systems currently offers a standard contract that runs for 18 months, with an automatic renewal clause that renews for another 18 months. There's also an early termination fee (ETF) of $595 that you'll have to pay if you close your account while you're still locked in your contract. While the standard contract form does disclose these terms, there's no mention of them on the EMS website, and your sales agent is unlikely to divulge them unless you specifically ask about them. Insist on waiving the ETF before you sign your contract, and be aware that EMS probably won't notify you when your contract auto-renews. Canceling also requires 90 days' written notice, so you'll want to plan ahead if you decide to stop using EMS.
$595 is a lot to pay for an ETF, and there's proration based on how many months are left in your contract. There's also no accounting for your sales volume. While it's arguably better than getting hit with liquidated damages (which are the most expensive termination fee ever) in addition to the ETF, the fact remains that EMS will charge you a fee that is significantly higher than the industry average if you try to break your contract and switch to a different provider. In fact, the "industry average" is increasingly trending toward not charging an ETF at all but instead allowing month-to-month contracts that can be easily ended by either party.
Customer Service & Technical Support
| Electronic Merchant Systems Support | Availability |
| --- | --- |
| Phone Support | |
| Email Support | |
| Support Tickets | |
| Live Chat | |
| Dedicated Support Representative | |
| Knowledge Base or Help Center | |
| Videos & Tutorials | |
| Company Blog | |
| Social Media | |
EMS provides customer service and support primarily through telephone and email. These options are advertised as being available 24/7, 365 days a year. However, there is also a high frequency of complaints about poor or unavailable customer service from merchants in our Comments section and across the internet. Calling during regular business hours is probably your best bet if you want to improve your chances of reaching someone who can help you. If you're located in a city with an EMS branch office, you might also get better service by contacting them, rather than going through the 1-800 number provided on the EMS website.
Self-help options are, unfortunately, minimal. If you have a merchant account with EMS, you can log into the EMSData website to access account maintenance options and reporting data. Additionally, there are a few educational videos relating to some of its services on the EMS YouTube channel. Beyond that, EMS doesn't offer any sort of FAQ or knowledgebase on its website that might help you solve a problem on your own.
Electronic Merchant Services Reviews, Complaints & Testimonials
Feedback from merchants who are EMS customers presents a confusing picture. On the one hand, the company has over one thousand positive reviews on Google, a fair number of which appear to be genuine. On the other hand, if you look on the BBB website, you'll find dozens of merchants reporting serious problems with the service they received from EMS. Below, we'll attempt to sort out what this all means.
EMS Negative Reviews & Complaints
Electronic Merchant Systems currently has an A+ rating with the BBB, despite having a somewhat above-average complaint ratio for a company of this size. Although it's been in business for decades, the company only attained BBB accreditation in 2017. At the time of this review update, EMS has had 78 complaints within the last three years, 30 of which were filed within the previous twelve months. These numbers are virtually identical to what we found at the time of our last review update a year ago. Within these complaints, the following general issues come up most frequently in Electronic Merchant Systems reviews:
Expensive Equipment Lease Contracts: EMS likes to push terminal leases on its merchants, but the lease itself is administered by Lease Financial Group (LFG), a separate company. Not only is the lease contract a separate agreement from your merchant agreement with EMS, but it's also for four years. Terminal leases are never a good idea, particularly if you need multiple terminals or operate from more than one location. The noncancelable nature of leasing contracts means you pay hundreds (or possibly even thousands) of dollars more for your equipment than what it's worth, even if you never use it.
Early Termination Fees: The company's $595 standard early termination fee has generated a lot of complaints from merchants who've had to pay it. While you can always negotiate to have the ETF waived for your contract, it's probably better, in the long run, to go with one of the many other companies that don't charge an ETF at all. EMS occasionally refunds ETFs to merchants who've filed a BBB complaint about this issue, but you shouldn't count on this happening in your particular situation.
Hidden Fees: As we've noted above, EMS charges a host of extra fees for things, such as PCI non-compliance, technology upgrades, and chargebacks. Many of the BBB Electronic Merchant Systems' complaints about these fees cite the fact that sales agents didn't disclose them. While some of these fees are unavoidable, aggressive negotiation and a very thorough reading of your contract are your best defenses against these types of fees.
EMS Positive Reviews & Testimonials
Until about three years ago, EMS didn't have a single customer review on its website. Today, however, the company has a whopping 1,042 reviews on Google Reviews, with an average rating of 4.7 out of 5 stars. Unfortunately, it's very suspicious for any major credit card processor to have such a large number of positive reviews, especially when quite a few of them appear to be fake. Many of the genuine reviews appear to come from new merchants who've just signed up with the company — and have yet to be hit with all the hidden fees that EMS is notorious for. Also, the sparse content of many of the reviews strongly suggests that EMS is either generating false reviews or paying people to write fake reviews on its behalf. While we can't say for sure that this is what's happening, we aren't giving much weight to them. EMS also includes some of the more trustworthy Google reviews on its website.
Final Verdict
Overall, Electronic Merchant Systems scores a below-average 2.5 out of 5 stars. While EMS offers a commendable range of products and services, its lengthy contracts, excessive fees, and overall lack of transparency bring the score down and make it hard to recommend the company to most merchants. If you own/operate a larger, well-established business that has plenty of experience in negotiating toe-to-toe with processing companies, and you're looking for a one-stop solution to your needs, EMS might be a good fit. For most other merchants, particularly small businesses, you're almost certainly better off looking elsewhere. Small business owners looking to save money on credit card processing (and avoid getting ripped off) should check out our article on the cheapest credit card processing companies.
---
Our Top Pick To Save On Payment Processing 💰
PaymentCloud


---
PaymentCloud has an excellent track record for service quality, support, and fair pricing. Learn more from PaymentCloud.
Our Top Pick To Save On Payment Processing 💰
PaymentCloud


---
PaymentCloud has an excellent track record for service quality, support, and fair pricing. Learn more from PaymentCloud.
To learn more about how we score our reviews, see our
Credit Card Processor Rating Criteria
.