Does Your Merchant Agreement Have An Auto Renewal Clause?
Expert Analyst & Reviewer

UPDATED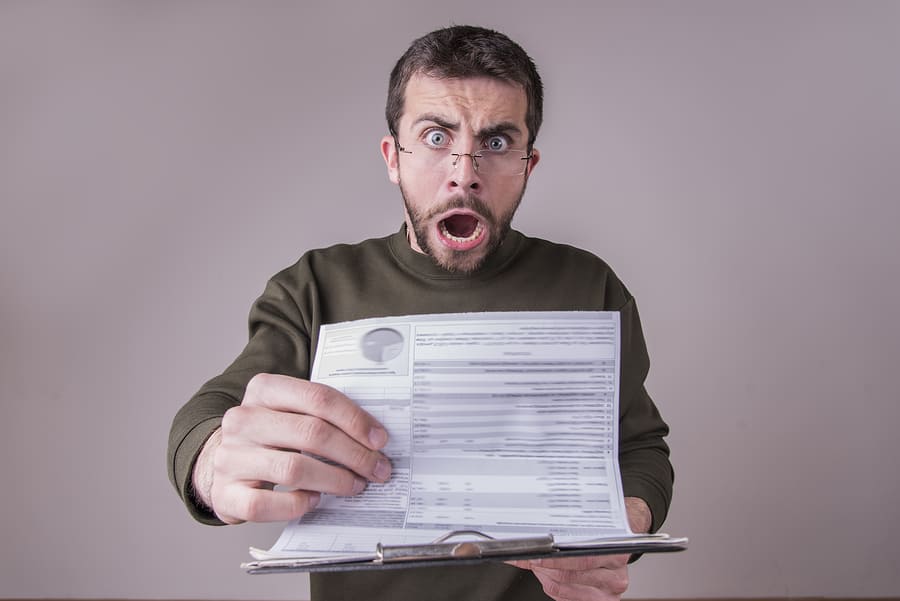 Merchant accounts can be a complex beast — hard to negotiate with and tough to understand. When a small business owner signs a contract agreement, they may be doing so in good faith, believing that what the salesperson said to them is reflected in the contract. Many times that's not the case. What follows can be a frustrating, hair-raising experience that can leave even the most cool-headed among us feeling the overwhelm of a fight-or-flight stress response. I'm talking specifically about the auto-renewal clause, one crucial part of your contract that can rear its head later and cause extra fees and headache when a merchant tries to leave.
You only have to see the reviews of some of the most recognizable brands to see what I mean. (Costco Merchant Services and Bank of America, I'm looking in your direction.) Contract agreements are a major talking point when we're considering scoring criteria here at Merchant Maverick. Sadly, contract issues often sneak under the radars of small business owners until it's too late.
Automatic renewal clauses are anything but rare in the payments industry, so it's worth understanding how to approach the whole thing when you're considering your options. But take heart, by the end of this post, you'll understand exactly what an auto-renewal clause is you can spot this reclusive beast before it takes you unaware.
What Is An Auto-Renewal Clause In A Merchant Processing Agreement?
An auto-renewal clause in a merchant account agreement is a component of your agreement that is written into your contract and allows your merchant services provider to extend your original agreement and continue billing you, without requiring your re-approval. To put it another way, if you signed your contract and it has an auto-renewal clause, you'll be on the hook for the next one, two, sometimes even three years if you don't cancel within the window of time stipulated in your contract. Your window of opportunity is typically about 90 days before the end of your original contract agreement, but don't expect them to send you a reminder notice.
Not all companies auto-renew for multiple years, however. Many also switch to a month-to-month payment processing agreement. We prefer month-to-month contracts over yearly ones in general, and we strongly urge merchants to read and understand their contract to understand the terms.
Here's a snippet from the Vantiv merchant processing agreement terms and conditions that is not unlike many other agreements, and illustrates the point perfectly:
Following the end of any term, the Agreement automatically renews for periods of twelve (12) months (each a "Renewal Term"), unless either party gives written notice of its intent to terminate or not renew the Agreement at least 90 days before the then-current term expires. For clarity, termination of this Agreement does not terminate your equipment lease, if applicable.
Notice in the example above that you can't just call or email, you must have your request in writing to be honored. Additionally, note that the agreement makes a distinction between your merchant account and an equipment lease agreement. Your equipment lease may be even more binding (and expensive).
While we're focusing on early termination in regards to merchant accounts in this post, it's worth mentioning that we strongly recommend purchasing equipment outright, or if that's not possible, obtaining a small business loan which can save you money overall. That's because lease agreements can be even bigger problems than merchant account agreements — buyer beware!
Let's look at the real bane behind the auto-renewal clause — early termination fees (ETF).
Beware The Early Termination Fee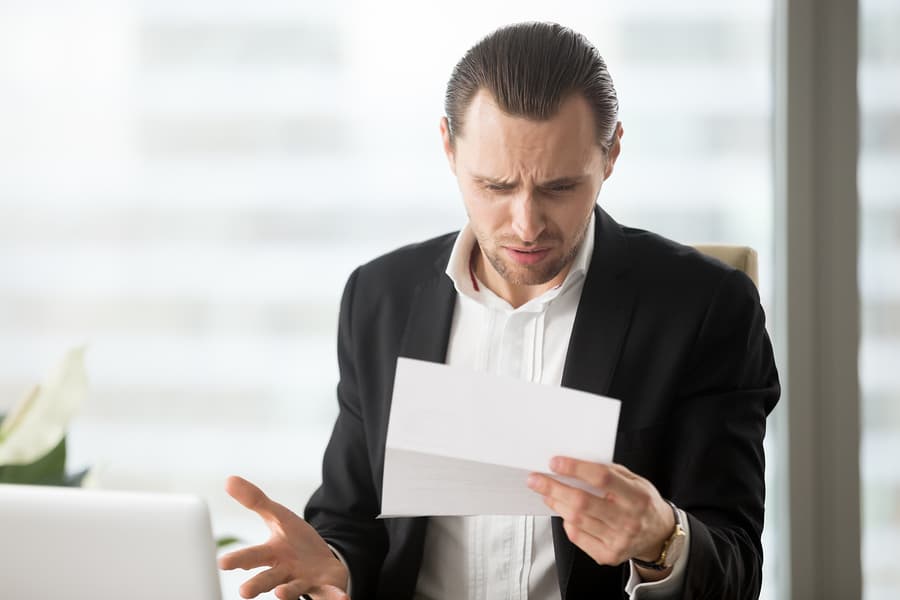 So what happens if your business situation changes or you absolutely hate your service and want to get out? If you choose to break your payment processing agreement after it automatically renews, you can face multiple fees for cancellation, including the early termination fee, or ETF. This often means you'll pay anywhere from $100 to $500 to cancel your contract, though $300 is the average. The worst processing companies have a liquidated damages provision instead of an ETF — meaning they can charge a portion, up to the full amount, of the fees they would have made on the contract if you had let it play out for the full term.
To make matters worse, many companies are also notorious for giving merchants the runaround, conveniently kicking the can to the next billing cycle and charging merchants for services they aren't even using.
Not all companies are this strict (or shady) with the early termination fee, however. Depending on your circumstances (and your merchant account provider) you may successfully get this fee waived even if it's in your contract. However, if you're savvy enough to notice the ETF before signing on the line, you can certainly negotiate to have it removed or adjusted. While you may not get the renewal clause completely removed, you may be able to remove the early termination fee from your agreement— and that's a win!
The Step-By-Step Guide To Avoiding The Auto-Renewal Clause
Have you decided you don't want to be trapped by the auto-renewal clause? It's possible to get what you want in your contract. You just need to understand how to navigate the agreement and get control. Remember, you're ultimately in control of what company you do business with, so if they don't want to be flexible, that's their loss. Don't settle for less!
Here are six steps to help you avoid the expense of the auto-renewal clause and keep control where it belongs—with you!
Read your contract. I know, I know. You're busy, and the salesperson is likely trying to whisk you from this step to the next quickly. It's easy to take their word for it and just sign the agreement, but don't. Insist on perusing the contract. Grab some coffee, and take your time. Take note of how long your agreement is and pay special attention to the cancellation procedure as well. You'll learn everything you need to know about how easy it is to leave right from your contract.
Know who your processor is. You can't cancel if you don't know who your processor is, because that's who you need to contact, not your sales rep. In some cases, the company you think you're signing up with isn't providing your processing services. Additionally, your sales rep may or may not be employed with the merchant account provider. Find out what company is processing your payments (and do some research on them, too). It's this company that will be handling your money behind the scenes. You can also find the information about your processor in your contract.
Know how to reach your merchant account provider. Knowing who your processor is vital when you need to reach them, especially when it comes to canceling your agreement in the appropriate window of time. Additionally, understanding who is providing customer service, technical support, and how to reach these folks is so important to ensure you aren't stranded when you need help the most. The protocol for who you need to reach (and how) as far as terminating your agreement is in your contract, too.
Submit your request in writing. What's disheartening is that you can call and email and tell a support rep that you want to cancel your account, but because these cancellation requests must be in writing, they may not honor your request. Yes, it's frustrating, but the phone rep can't actually do anything to cancel your account even if you give them permission. You can browse any review sites for some of these larger banks and see what I mean. If your contract states cancellation must be in writing, you can be sure that's exactly what you'll have to do to make any headway. And you also need to make sure you submit your request in the correct time frame.
Return your equipment. To ensure your clean exit, you'll also need to return any "free" equipment in a timely fashion. If it were me, I'd purchase the additional tracking, confirmation of delivery, and insurance. You never can be too careful. Keep in mind that this exit strategy does not work if you've leased equipment. That's an entirely separate agreement and one that can get very expensive. (See the section above wherein I warn against such leasing setups.)
Monitor your bank statements. This step is probably the most frustrating in the breakup process. You've said it's over, and yet, they keep charging you monthly fees for your merchant account. Yes, it happens. Monitor your bank statements carefully for the next few months. Beyond being charged for the billing cycle during which you were active, you shouldn't see any new charges. Call, follow up, send a letter, and repeat until they've resolved the issue for you.
How To Skip The Multi-Year Contract Altogether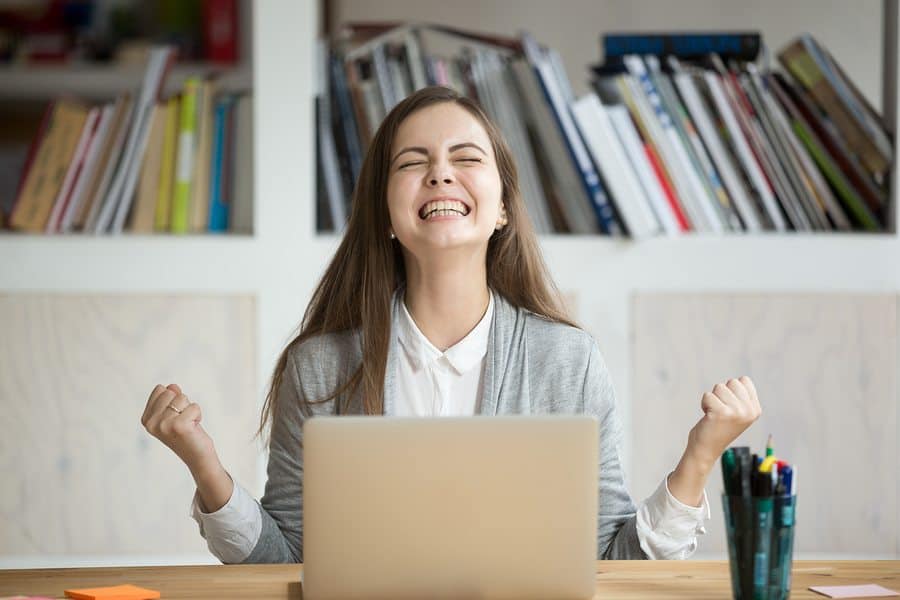 If you're like many merchants, you may want to avoid the dance of negotiation altogether.
Well, good news! There are plenty of third-party processors (such as Square, Stripe, and Shopify to name a few) and merchant accounts with no commitment requirements! That means that whenever you want to leave, you won't need to worry about finagling out of a long-term agreement that doesn't suit you anymore. These companies operate on month-to-month agreements, or are sometimes entirely "pay-as-you-go," meaning the only fees you pay are on the transactions you process.
In fact, all of the top companies we recommend at Merchant Maverick operate on a month-to-month basis with zero early termination fees. Take a look at some of your best options as far as contracts and pricing transparency with our credit card processing comparison chart, and check out what's out there!
Don't Get Trapped In A Vicious Cycle of Auto-Renewals
If you've ever been surprised by an auto-renewing contract, you know how terrible it feels. You may have already chosen a different processor, gotten devices, and be ready to move on, only to be stuck in a truly vicious cycle with no end in sight.
If you're a small business owner who is shopping around, by now we've armed you with enough information to avoid being trapped into multiple-year contracts. However, we hope we've also shown you that you don't have to settle for any aspect of a merchant account. There is a whole world out there of companies that have proven themselves flexible and easy to work with and that provide a high level of value to the merchants who trust them. So never accept less than exactly what you need.
Do you have an experience you'd like to share with us? Have questions about auto-renewing contracts, early termination fees, or merchant accounts in general? Let us know in the comments below.