What Is A Monthly Minimum & How Does It Work?
Expert Analyst & Reviewer

UPDATED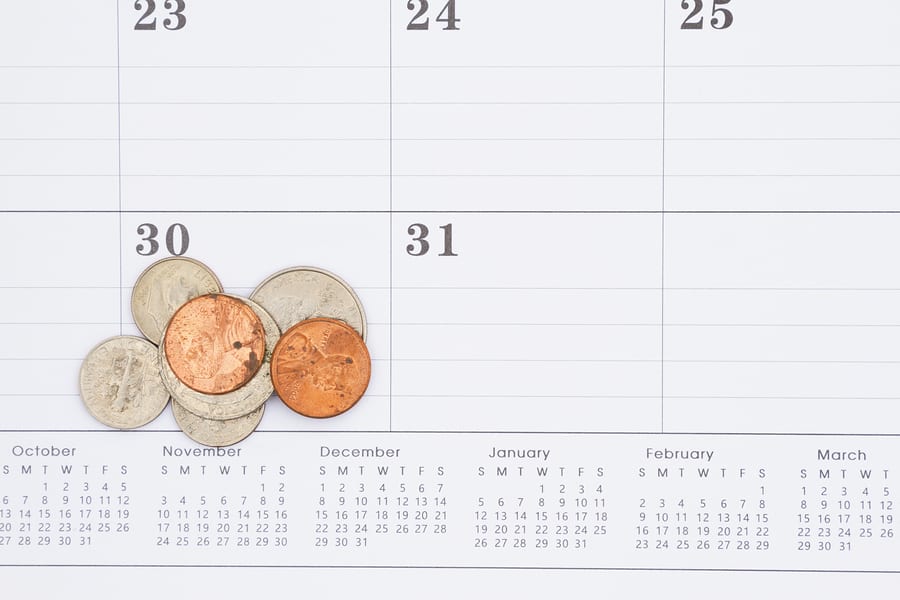 Starting up a new business is never easy. In addition to the many other headaches you'll have to deal with, you'll need to find a reputable merchant services provider if you want to be able to accept credit and debit cards. If you've read any of our other articles about payment processing, you know that this is a difficult and complex subject for a new business owner to sort out. There are many providers on the market, each offering a different combination of products and services, and each charging a mix of processing rates and account fees to maintain your account and keep those sales coming in.
Of all the possible fees you might have to pay for a merchant account, the monthly minimum is one of the most confusing and least understood. Sometimes called a "monthly minimum fee," it isn't really a fee at all. Unlike most other merchant account fees, where you're charged a pre-determined amount on either a monthly or annual basis, a monthly minimum is instead simply a minimum amount that you'll have to pay your provider each month in processing fees. If you exceed that amount, you won't be charged anything extra at all. However, if your fees add up to less than your monthly minimum in any given month, your processor will charge you the difference between your monthly minimum and your actual processing fees for that month.
In this article, we'll explain what a monthly minimum is, how it's calculated, and how it can affect your total processing costs. We'll also show you how to avoid paying a monthly minimum altogether, so read on!
Why Some Merchant Accounts Charge A Monthly Minimum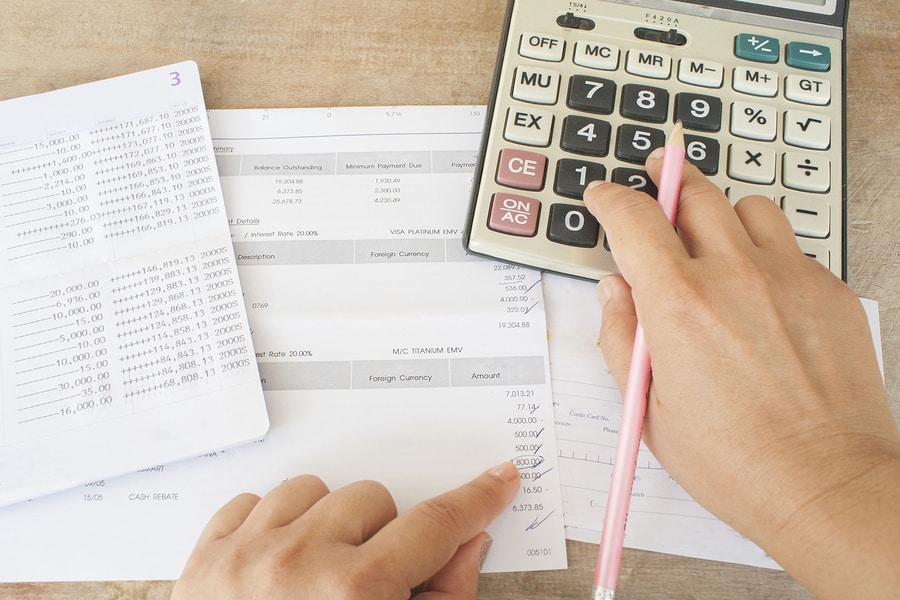 Unless you're running a nonprofit organization, we're pretty certain that you opened your business with the idea of making money. And by "making money," we don't mean bringing in just enough to cover your costs. You want to make as much of a profit as you can. Your merchant account provider is no different. In exchange for providing you with a merchant account and processing services, they need to charge you a sufficient amount of money to both cover their costs and ensure a reasonable profit.
The merchant services industry is very competitive, and providers are constantly trying to offer the lowest overall costs to encourage more merchants to sign up with them. Obviously, this "race to the bottom" brings with it the risk of losing money if providers set their costs too low. One way that providers have traditionally hedged against the possibility of losing money on an account is by imposing a monthly minimum. By requiring your business to generate a minimum amount of revenue for the provider each month, they eliminate the possibility of incurring a loss on your account.
How Monthly Minimums Work
As we've noted above, a monthly minimum is not a fixed, monthly fee like many of the other fees you can expect to pay when you open a merchant account. Instead, it's a requirement that you pay a minimum amount in processing fees each month. If you meet this requirement, you won't pay anything extra. If you fail to meet the minimum in any given month, you'll only have to pay the difference between the minimum and your actual processing fees.
The amount required as a monthly minimum varies from one provider to the next, and often different merchants using the same provider will have different monthly minimums. Despite this variability, we've found that most merchant account providers who require a monthly minimum set it at $25.00 per month. In other words, you'd have to pay at least $25.00 in processing charges each month to avoid being charged extra.
Here's where things start to get complicated. Each merchant account provider has their own way of calculating your processing charges when it comes to meeting your monthly minimum. Some (actually, very few) providers will include both your regular account fees and your processing charges to determine whether you've reached your minimum. Most providers, however, do not include any additional fees in making this determination. In most cases, the only sums that count toward meeting your minimum will be processing charges paid directly to your provider. Interchange fees, which are charged by your provider but paid to the card-issuing banks and credit card associations are usually not included. Because interchange fees constitute the bulk of your processing costs, you'll have to maintain a relatively high monthly processing volume to avoid failing to meet your monthly minimum.
Here's a hypothetical example: Let's say you have an interchange-plus pricing plan and pay a single rate of interchange + 0.30% + $0.10 per transaction for all your transactions. Your average ticket size is $100.00. If your average interchange fee adds up to 1.9%, you'll pay 2.2% + $0.10 for each transaction, or $2.30 per transaction. However, because interchange fees aren't paid to your provider, you'll only be able to count $0.40 per transaction toward meeting your monthly minimum. At this rate, you'd have to process $6,250.00 per month to meet your minimum.
Obviously, the above example is very hypothetical, and your numbers will probably be different. The point you should take away from our example is that meeting a monthly minimum often requires a much higher processing volume than you might expect. Larger, established businesses usually won't be affected by monthly minimums at all, as their monthly processing volumes will always be high enough to meet the minimum by a wide margin. Small or newly established businesses, however, should be very concerned about monthly minimums and how they'll affect their cash flow. Having to pay an additional penalty for not processing enough can seem like a real kick in the pants to a small business that's struggling to get off the ground.
If you think there's even a slight chance that you'll be negatively impacted by a monthly minimum, you'll want to calculate your best estimates of your monthly processing volume and determine whether you're vulnerable to having to pay a monthly minimum. Remember that you'll always receive credit for actual processing costs, so with a $25.00 monthly minimum, you would still pay less than $25.00 if you miss your minimum for the month (unless you had $0.00 in processing charges).
Seasonal merchants, in particular, should look out for monthly minimums in their contracts. While most providers will accommodate seasonal downtime and waive your monthly minimum for the time when you're not operating, this is something that you'll have to negotiate in advance. Otherwise, your provider will automatically charge you the full monthly minimum and any additional monthly account fees during each month of your downtime.
As you might imagine, monthly minimums are not popular with merchants. In fact, they're so unpopular that most providers will allow you to negotiate either a reduction in the amount of your monthly minimum or a complete waiver of this expense. We've heard from merchants who have negotiated their monthly minimums down to as low as $5.00 per month, which is obviously much easier for a small business to meet. If you're not sure how to go about doing this, check out our article How To Negotiate The Perfect Credit Card Processing Deal for some tips.
The unpopularity of monthly minimums has led many providers to drop them all together for all merchants. Obviously, you'll want to confirm this by checking your contract very carefully before you sign up. Don't rely on promises from a sales agent or claims on a provider's website. The fact that so many providers are willing to dispense with the monthly minimum makes us question just how important they really are in maintaining a provider's profitability.
Is A Monthly Minimum A Bad Thing?
Objectively, monthly minimums are neither good nor bad. They can, however, easily become a bad thing if your processing volume is so low that they start to cost you money. Monthly minimums have the unfortunate effect of squeezing money out of small businesses that can least afford extra expenses, while leaving larger companies unaffected.
From a merchant's perspective, there is no direct benefit to having a monthly minimum as part of your contract. However, monthly minimums allow providers to offer lower processing rates than they would otherwise. If your monthly processing volume is high enough that you don't have to worry about actually paying a monthly minimum, you benefit by receiving lower processing rates without having to pay extra for them. At the same time, you should be aware that those lower processing rates actually make it more difficult to meet your monthly minimum, as you'll be paying less in processing charges to your provider. As always, we recommend that you carefully examine how a monthly minimum will affect your overall processing costs when selecting a provider.
While monthly minimums were a standard feature of merchant accounts just a few years ago, they're increasingly being phased out due to competition from low-cost payment service providers (PSPs). Many providers today have dropped their monthly minimums altogether, meaning you won't have to negotiate a waiver of this item. However, there are some circumstances (particularly with high-risk merchant accounts) where they are still included in contracts and enforced. Don't ever sign a contract with any provider until you've read it thoroughly and determined whether it includes a monthly minimum.
Alternatives For Low-Volume Merchants
For small business owners looking to minimize processing costs and avoid monthly minimums, the easiest choice is to skip the traditional, full-service merchant accounts altogether and sign up with a payment service provider such as Square (see our review) or Stripe Payments. You won't have to worry about long-term contracts, monthly fees, or a monthly minimum. The main tradeoff to this approach is that your processing rates will be significantly higher than what you'd pay under an interchange-plus pricing plan, especially for debit card transactions. However, for many small businesses, the lack of monthly fees more than makes up for the higher processing rates, resulting in lower overall processing costs. You'll also enjoy the freedom of pay-as-you-go billing, meaning you'll only pay when you actually use your account. This feature makes payment services providers a particularly good choice for seasonal merchants.
Square


---
Another potential drawback to using a payment service provider is the higher risk that your account will suddenly be shut down without notice if there's the slightest hint of potential fraud. For advice on how to minimize this risk, please see our article How To Avoid Merchant Account Holds, Freezes & Terminations.
If you'd prefer the stability and extra features of a full-service merchant account, there are an increasing number of providers on the market who can set you up with your own merchant account, but don't impose a monthly minimum. You might have to pay slightly higher processing rates because of this policy, but the savings over the flat-rate pricing offered by payment service providers make this a less expensive option overall for merchants who have a larger, more stable monthly processing volume. Providers such as Dharma Merchant Services (see our review) and National Processing (see our review) offer full-service merchants accounts that are priced to be a good fit for small or medium-sized businesses.
Payment Depot


---
Don't Pay A Monthly Minimum If You Don't Have To
If you'd read this far, you know that we don't like monthly minimums. They don't provide any direct benefit to you as a merchant, and they mainly function as a safety net to keep providers from losing money on low-volume accounts. We generally recommend that you steer clear of providers who impose a monthly minimum – something that is getting easier to do thanks to competition from low-cost payment service providers. However, there might be circumstances where accepting a monthly minimum in exchange for lower processing rates could be a worthwhile tradeoff. Do your math carefully, and sign up only if you're certain that your processing volume will be high enough to avoid actually paying the monthly minimum.
Your other option regarding monthly minimums is to negotiate to have them reduced or eliminated. As a small business owner, your leverage in negotiating more favorable terms in your contract is limited. At the same time, it never hurts to ask, and your provider will most likely agree to your request if they really want your business.
As we've explained above, there isn't a clear line where your monthly processing volume will be sufficient to avoid paying a monthly minimum if it's included in your contract. The amount needed will vary based on your processing rates, average ticket size, and how your provider calculates your processing charges. As a very general rule, it's safe to assume that any business processing over $10,000 per month is never going to have to worry about getting hit with a monthly minimum fee. However, this number could be much lower for some businesses. Carefully examine how your provider calculates your processing costs and compare that to what you anticipate those costs will be for your business to get a better idea of what your processing volume will need to be to avoid paying a monthly minimum.
Of course, the easiest way to deal with monthly minimums is to avoid them altogether. The top-rated providers featured in our Merchant Account Comparison Chart usually don't impose any monthly minimum, making them excellent choices for small or medium-sized businesses that need a true merchant account.