Stripe Payments Review: Is Stripe A Good Credit Card Processor?
Stripe is a powerful tool for businesses that want to sell online with its payment gateway, customizable checkout, & extensive integrations. But is it a quality product at a fair price?
Expert Analyst & Reviewer

UPDATED
Advertiser Disclosure: Our unbiased reviews and content are supported in part by
affiliate partnerships
, and we adhere to strict
guidelines
to preserve editorial integrity.
Stripe Payments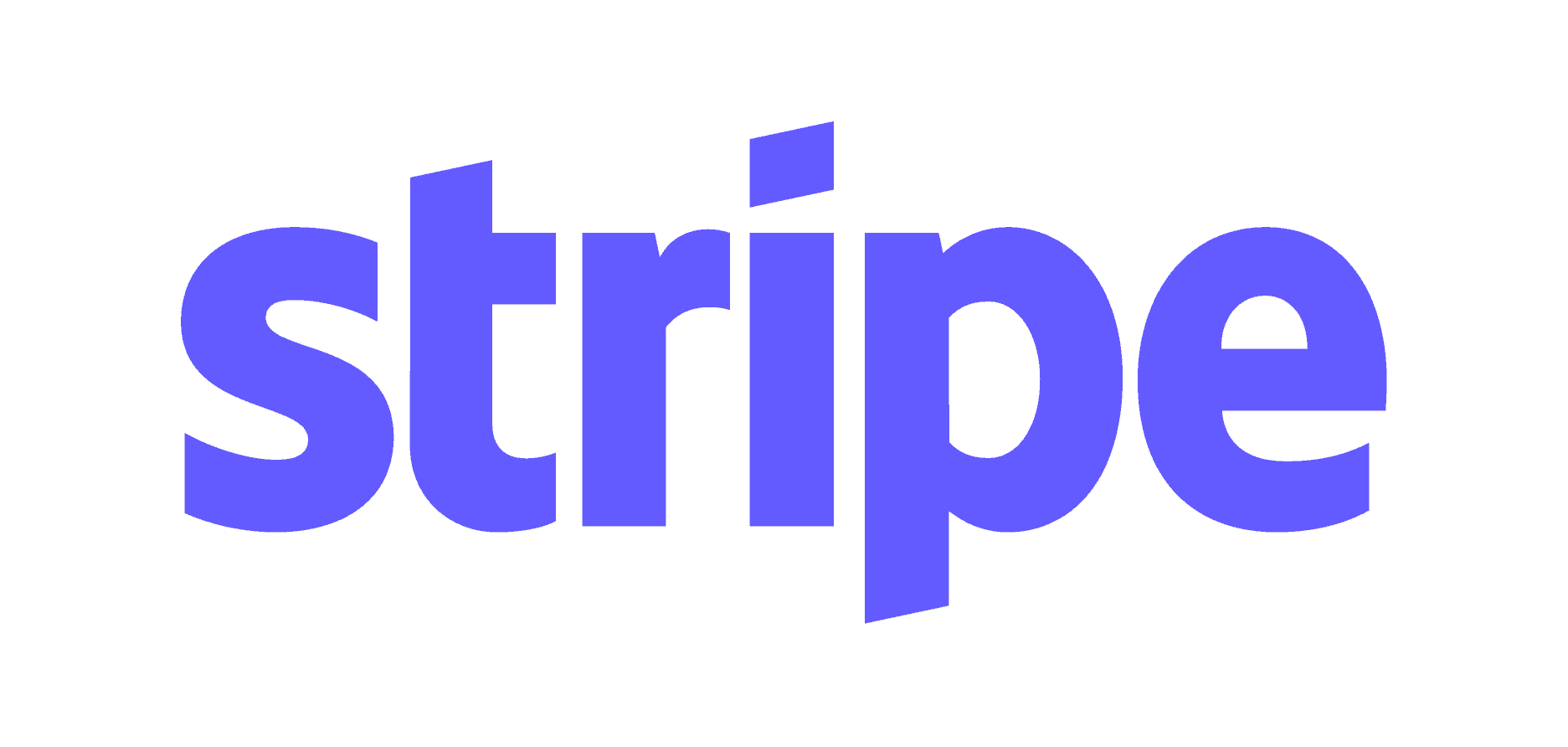 Stripe Payments At A Glance
Stripe's massive eCommerce platform provides a strong alternative to PayPal.
Stripe's developer support and ecosystem are among the best in its class, though this comes with a tradeoff in user-friendliness for non-programmers.
If you're looking to dabble in international sales, Stripe has excellent support for foreign payment methods and currencies.
---
Pros
Excellent developer tools
Predictable flat-rate pricing
Advanced reporting tools
Ideal for international merchants
Excellent marketplace tools
Exceptional subscription tools
Multicurrency support
Cons
Why We Recommend Stripe Payments
Is Stripe Legit?
Stripe is a legitimate payment processor used by popular brands like Amazon, Slack, and Zoom.
Stripe is among the most popular eCommerce payment processing services and has developed a reputation for innovation, predictable pricing, versatility, international commerce, and developer-focused resources. In its white label form, Stripe provides payment processing for platforms like Shopify.
Is Stripe A Scam?
With over 12 years in business as a credit card processor, Stripe can safely be said to not be a scam. Stripe is accredited with the Better Business Bureau where it currently has an A+ rating.
Stripe.com Fees & Rates
Stripe Payments uses a flat-rate pricing system in lieu of monthly account fees. Advanced features and international transactions have additional costs per transaction.
| Payment Method | Rate | Notes |
| --- | --- | --- |
| Online Credit Card & Wallet Payments | 2.9% + $0.30 per transaction | Add 0.5% for manually entered cards starting November 10, 2022 |
| International Cards | 1% additional fee | Stripe is available in over 35 countries |
| Currency Conversion | 1% additional fee | 135+ currencies supported |
| ACH Direct Debit | 0.8% per transaction | $5.00 maximum fee per transfer |
| Localized Payment Methods (from outside region) | 1.5% + variable transaction fee | Add 1% for currency conversion |
Stripe's pricing system is convenient for small businesses with limited transaction volumes but may become costly for growing businesses (unless they negotiate custom pricing). Stripe does offer nonprofit discounts and a plan for businesses that deal in micropayments but does not disclose the details of these services. Buy now, pay later options are available for Stripe.
For a deeper look at Stripe's pricing, check out The Complete Guide To Stripe Pricing & Costs: Transaction Fees, Monthly Fees, & More.
Stripe Card Reader Cost
Stripe Terminal compatible readers are as follows:
Stripe Reader M2 for $59 (US only)
BBPOS Chipper 2x BT for $59
BBPOS WisePOS E for $249
Verifone P400 for $299
BBPOS Wise 3 for Can$79 (non-US markets)
While it's not Stripe's primary focus, Stripe does offer support for in-person transactions through Stripe Terminal (see below). Stripe's in-person transaction cost is 2.7% + $0.05. This actually makes Stripe a little cheaper for small in-person transactions than Square or PayPal Zettle. However, don't expect as much support or ease of use from Stripe Terminal.
Stripe Payouts & Funding Times
First payout after first transaction: 7+ days
US, standard: 2 business days
High-risk businesses: 14 calendar days
International businesses: Varies by country 2-30 days
Stripe offers two-day payouts to most US-based merchants, except those it deems "high risk." However, most international merchants will encounter longer funding times, all based on which country they're in. While a waiting period of two business days is pretty standard across the industry, you can get faster payouts from some merchant account providers as well as Square.
Instant payouts are available for a 1% charge.
Additional Prices For Stripe Merchant Services
The advanced features available through Stripe Payments come in an à la carte format.
Here's what they'll cost you.
| Service | Fee |
| --- | --- |
| Billing, 1st $1 million | Free |
| Billing, Starter Plan | 0.5% per transaction |
| Billing, Scale Plan | 0.8% per transaction |
| Connect | $2/mo |
| Connect (normal payout) | 0.25% + $0.25 |
| Connect (instant payouts) | 1% of instant payout volume |
| Radar (basic) | Free ($0.05 for non-standard accounts) |
| Radar For Fraud Teams | $0.02 per screened transaction ($0.07 for non-standard accounts) |
| Chargeback Protection | 0.04% per transaction |
| Sigma | Starts at $0.02 per charge, decreasing with volume |
| Atlas | $500 one-time fee |
| Issuing, Card Creation | $0.10 per virtual card |
| Issuing, Card Transactions (1st $500,000) | Free |
| Issuing, Card Transactions (after 1st $500,000) | 0.2% + $0.20 per transaction |
| Issuing, International Payments | 1% + $0.30 (+ 1% if currency converted) |
| Premium Support | Starts at $1,800 per month |
Stripe Doesn't Charge
Monthly account fees
PCI compliance fees
Refund fees (initial charge is kept, however)
Stripe.com Products & Services
Stripe's features are designed to be a modular toolset that can be adapted to a variety of eCommerce needs. In addition to payment processing, you'll find invoicing, customer management, and advanced security tools.
You can also utilize Stripe's prebuilt payments page, Stripe Checkout, which offers most of the basic functionality you need along with the ability to customize its look with your brand. For a deeper look, check out our feature How Does Stripe Work? The Complete Guide To Stripe For Business.
| Feature | Supported? | Feature | Supported? |
| --- | --- | --- | --- |
| Credit Card Processing | | ACH Payment Processing | |
| Cryptocurrency Processing | * | Currency Conversion | |
| Dynamic Currency Conversion | | PCI Compliance | |
| Recurring Billing & Subscriptions | | Invoicing | |
| Native eCommerce Integrations | | Pre-made Online Checkout Form | |
| Custom Online Checkout Form | | Native POS Integrations | |
| POS Integration SDK | | | |
*Stripe does offer some support for crypto businesses through Stripe Connect.
Below are some of Stripe's more notable features. Get started with Stripe Payments.
What's New With Stripe Payments
Stripe has developed a reputation for expanding, refining, and iterating on its feature set.
Here are some of the newer developments with Stripe:
August 2022: Stripe rolled out support for Stripe Terminal in the Czech Republic, Finland, Italy, Luxembourg, and Portugal. Server integration is also now available for Stripe Terminal, allowing the use of Stripe API rather than the previous SDK.
June 2022: Stripe introduced automated reconciliation for bank transfers. This is accomplished by giving customers a virtual bank account number, and creating a reconciliation layer that allows businesses to immediately see if they paid the right amount. This feature is integrated into other Stripe services, like Stripe Invoicing.
April 2022: After having backed away from cryptocurrency payments in 2018, Stripe is now offering USDC stablecoin payouts through Stripe Connect. Stripe also added support for Japanese payment methods Konbini and Furikomi.
January 2022: Stripe expanded its payment link service to include no-code features and an API for automating payment link workflows.
Countries Served
Stripe's international reach is steadily growing. Stripe is readily available in most of the 47 countries below, though in a few cases, you'll have to request an invitation to join the platform. This is usually a temporary restriction while Stripe is rolling out the service to new markets.
Be aware that new features will deploy in different countries at different times.
For example, Stripe Terminal has been available in the U.S. for a while, but it is rolling out in Europe in 2022. Stripe supports local and universal payment methods from anywhere in the world by default, but can be expanded to support international ones.
| Country | Availability | Country | Availability |
| --- | --- | --- | --- |
| Australia | Open | Lithuania | Open |
| Austria | Open | Luxembourg | Open |
| Belgium | Open | Malaysia | Open |
| Brazil | Open | Malta | Open |
| Bulgaria | Open | Mexico | Open |
| Canada | Open | Netherlands | Open |
| Croatia | Open | New Zealand | Open |
| Cyprus | Open | Norway | Open |
| Czech Republic | Open | Poland | Open |
| Denmark | Open | Portugal | Open |
| Estonia | Open | Romania | Open |
| Finland | Open | Singapore | Open |
| France | Open | Slovakia | Open |
| Germany | Open | Spain | Open |
| Gibraltar | Open | Sweden | Open |
| Greece | Open | Switzerland | Open |
| Hong Kong | Open | Thailand | Open |
| Hungary | Open | United Arab Emirates | Open |
| India | Open | United Kingdom | Open |
| Ireland | Open | United States | Open |
| Italy | Open | Indonesia | Invite only |
| Japan | Open | Philippines | Invite only |
| Latvia | Open | | |
| Liechtenstein | Open | | |
Supported Payment Types & Currency
As a truly international product, Stripe supports a variety of payment types and over 135 currencies. Stripe's supported payment methods are broken down into two categories, universal and local.
Universal Payment Methods
Universal payment types are supported in all the countries in which Stripe is available. These are:
Alipay
Apple Pay
Google Pay
Microsoft Pay
Amex Express
Mastercard
Visa
Discover
Click to Pay
Afterpay/Clearpay
Klarna
Local Payment Methods
Local payment types are available by default within the regions the account is registered within, though it is possible to add support for foreign regions with additional coding and transaction costs (see Pricing above)

Currencies Supported By Stripe
Stripe supports too many currencies to list them all here, but you can find them on Stripe's website.
If you want to avoid exchange fees, you can specify "presentment" currencies when you set Stripe up. Stripe will accumulate separate balances for each currency you're paid with, which it can then route to different bank accounts. If your presentment currency differs from the settlement currency, Stripe will automatically make the conversion for you, but this comes at an additional 1% fee. Note that exchange rates are subject to markups by financial institutions.
Stripe Customer Service & Technical Support
| Stripe Payments Support | Availability |
| --- | --- |
| Phone Support | |
| Email Support | |
| Support Tickets | |
| Live Chat | |
| Dedicated Support Representative | Premium |
| Knowledge Base or Help Center | |
| Videos & Tutorials | |
| Company Blog | |
| Social Media | |
Stripe Payments Contract & Commitment
Stripe is among the most straightforward and transparent payment processors out there, going so far as to exhaustively lay out its terms, conditions, and pricing publicly on its website.
That said, on such a huge platform, it's easy to miss certain details. This is particularly true when it comes to the terms of service with regard to account freezes and holds. This is a problem common to third-party processors, however, and not unique to Stripe.
Is Stripe Honest & Transparent About It Merchant Agreement?
In a word: yes. Just about everything you could possibly want to know about Stripe is researchable before you sign up for anything. While the platform can be complex, it is always transparent.
What Are The Commitments When You Use Stripe?
With the exception of a couple of specific advanced features, there are no commitments to make. Stripe is funded through your transaction fees. If your account isn't doing anything, it doesn't cost you anything.
How Easily Can You Terminate Your Agreement With Stripe?
No early termination fee. Period. Thumbs up because that's what we like to see here. And remember, we said Stripe will help you export your customer data and take it with you if you ever decide to leave.
If you want to stop using Stripe, simply stop processing transactions with Stripe. You can keep your account dormant, or formally close it from your dashboard. If you do the latter, you'll need to deal with your remaining balances first.
Stripe Payments Reviews, Complaints & Testimonials
Negative Stripe Reviews & Complaints
Stripe has an A+ rating with the Better Business Bureau, with 710 complaints closed in the last 3 years. Stripe.com reviews by users on the Better Business Bureau site include many complaints, with an aggregate score of 1.04/5.
Stripe also has 124 reviews on the BBB page, with an aggregate rating of around 1.06 stars out of 5.
Common complaints include:
Account Holds & Terminations
Unresponsive Customer Service
Not User-Friendly
Lack Of Fraud Protection
Scaling
Value Relative To Competition
Positive Stripe Reviews & Testimonials
Stripe has an expansive and impressive list of successful clients, including IndieGoGo, Reddit, Mashable, Volusion, eHow, HubSpot, and recently, Amazon. We're talking about some major internet players, which constitutes a big deal — even though no specific praise is given besides their continued business.
Here are some reasons Stripe is popular.
Freedom & Control
Pricing
Global Utility
Excellent Documentation
Final Verdict: Is Stripe Worth It?
Without any doubt, Stripe Payments is one of the heavy-hitters in the online payment processing sector, and for good reason. For low-risk businesses that have the technical acumen and the eCommerce focus, Stripe should definitely be on your shortlist. With no monthly account fees, you won't be risking much to try it out either.
Stripe has earned its 4.5-star score for now. It is not a perfect processor, but it is a very, very good one. Ultimately, ask yourself two questions: (1) Will you use the tools Stripe has to offer? (2) Does Stripe have everything you need? If the answer to both questions is yes, it's worth pursuing. If the answer to either question is no, you should consider some of Stripe's competitors.
Have questions or personal experiences with Stripe? Check out our comment guidelines, then leave us your thoughts. And if you're ready to give Stripe a try, check out our guide on how to set up a Stripe account.
Common Questions About Stripe Payments
---
The Merchant Maverick Seal of Approval 🏆
Stripe Payments


---
After hours of in-depth research and evaluation, we can confidently recommend this brand to our readers. Get started today and see Stripe Payments for yourself.
The Merchant Maverick Seal of Approval 🏆
Stripe Payments


---
After hours of in-depth research and evaluation, we can confidently recommend this brand to our readers. Get started today and see Stripe Payments for yourself.
To learn more about how we score our reviews, see our
Credit Card Processor Rating Criteria
.