Stripe Payments Review: Is Stripe A Good Credit Card Processor?
Stripe Payments is a powerful tool businesses that want to sell online with its customizable checkout, extensive integrations, and advanced invoicing and recurring billing features.
Expert Analyst & Reviewer

Updated on:
Advertiser Disclosure: Our unbiased reviews and content are supported in part by
affiliate partnerships
, and we adhere to strict
guidelines
to preserve editorial integrity.
Stripe Payments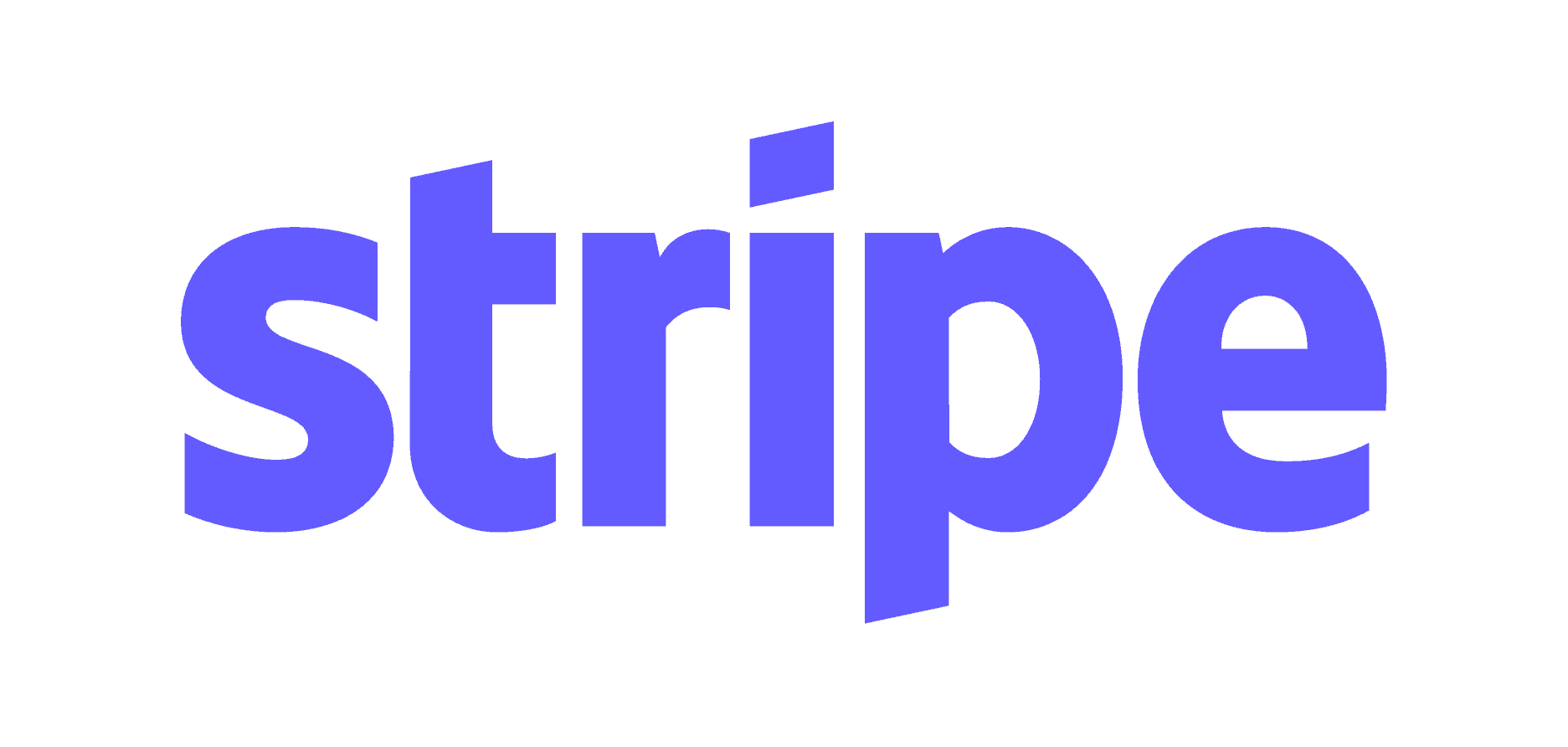 Pros
Excellent developer tools
Predictable flat-rate pricing
Advanced reporting tools
Ideal for international merchants
Excellent marketplace tools
Exceptional subscription tools
Multicurrency support
Cons
Stripe Payments Overview
If you've read any Stripe reviews before, you know that Stripe is not just about processing credit cards. Stripe is a massive transactions platform built on the back of powerful developer tools and support. Regardless of what anyone might think of Stripe's reliability or customer service, there's no question that the developer features are industry-leading, and the documentation exceeds just about anything else out there.
There's a lot to love about Stripe. It's powerful, easy to use, and chock-full of features. But it's not for everyone. First, as a third-party processor, Stripe isn't immune to the same sort of problems that plague PayPal, Authorize.Net, Square, and other payment processors that aggregate accounts rather than opening individual merchant accounts (namely, frequent account holds and/or terminations). Check out a few Stripe merchant services reviews just about anywhere on the web, and you'll find some unhappy merchants with terminated accounts.
Second, while you can use Stripe to run online payments for a simple eCommerce site, that's barely tapping into Stripe's potential. There are plenty of other options capable of meeting a merchant's requirements, and most of the time, you won't need a developer to implement them. Plus, if you're interested in a ready-made all-in-one platform to handle in-person payments and eCommerce, Stripe isn't a good selection.
Overall, Stripe has earned itself a respectable score of 4.5 out of 5 stars as a payment platform that excels for the right business type. Is your business one of them? Check out our full Stripe review to find out, and let me know what you think about Stripe in the comments section!
Countries Served
Stripe's international reach is steadily growing. Stripe is readily available in most of the countries below, though in a few cases, you'll have to request an invitation to join the platform. This is usually a temporary restriction while Stripe is rolling out the service to new markets.
| Country | Availability |
| --- | --- |
| Australia | Open |
| Austria | Open |
| Belgium | Open |
| Brazil | Open |
| Bulgaria | Open |
| Canada | Open |
| Cyprus | Open |
| Czech Republic | Open |
| Denmark | Open |
| Estonia | Open |
| Finland | Open |
| France | Open |
| Germany | Open |
| Greece | Open |
| Hong Kong | Open |
| Hungary | Open |
| India | Open |
| Ireland | Open |
| Italy | Open |
| Japan | Open |
| Latvia | Open |
| Lithuania | Open |
| Luxembourg | Open |
| Malaysia | Open |
| Malta | Open |
| Mexico | Open |
| Netherlands | Open |
| New Zealand | Open |
| Norway | Open |
| Poland | Open |
| Portugal | Open |
| Romania | Open |
| Singapore | Open |
| Slovakia | Open |
| Slovenia | Open |
| Spain | Open |
| Sweden | Open |
| Switzerland | Open |
| United Arab Emirates | Open |
| United Kingdom | Open |
| United States | Open |
| Croatia | By invite |
| Gibraltar | By invite |
| Indonesia | By invite |
| Liechtenstein | By invite |
| Philippines | By invite |
Products & Services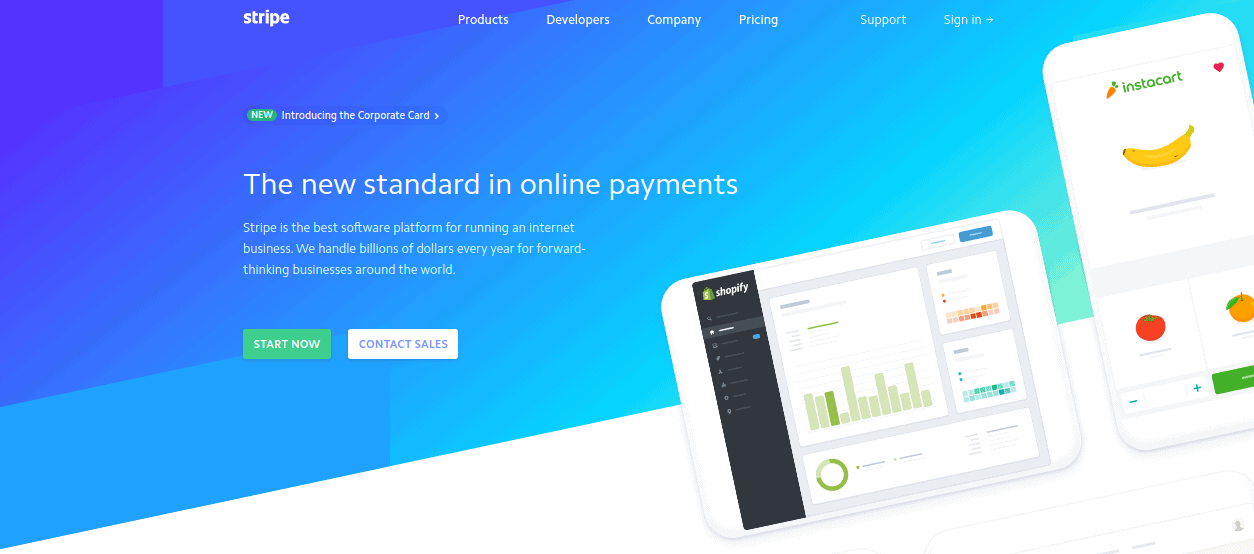 Stripe's basic offerings are deceptively simple, but underneath, you'll find tools you probably didn't even realize existed. As far as eCommerce is concerned, there's 3Dcart (now Shift4Shop), BigCommerce, Shopify, Wix, and Weebly, just to name a few. Stripe also integrates with CRM software, invoicing platforms, business analytics, accounting, shipping tools, referral marketing, and more.
You can also utilize Stripe's prebuilt payments page, Stripe Checkout, which offers most of the basic functionality you need along with the ability to customize its look with your brand.
| Feature | Availability |
| --- | --- |
| Credit Card Processing | ✔︎ |
| ACH Payment Processing | ✔︎ |
| Cryptocurrency Processing | X |
| Currency Conversion | ✔︎ |
| Dynamic Currency Conversion | ✔︎ |
| PCI Compliance | ✔︎ |
| Recurring Billing & Subscriptions | ✔︎ |
| Invoicing | ✔︎ |
| Native eCommerce Integrations | X |
| Premade Online Checkout Form | ✔︎ |
| Custom Online Checkout Form | ✔︎ |
| Native POS Integrations | X |
| POS Integration SDK | ✔︎ |
Stripe Payment Processing Tools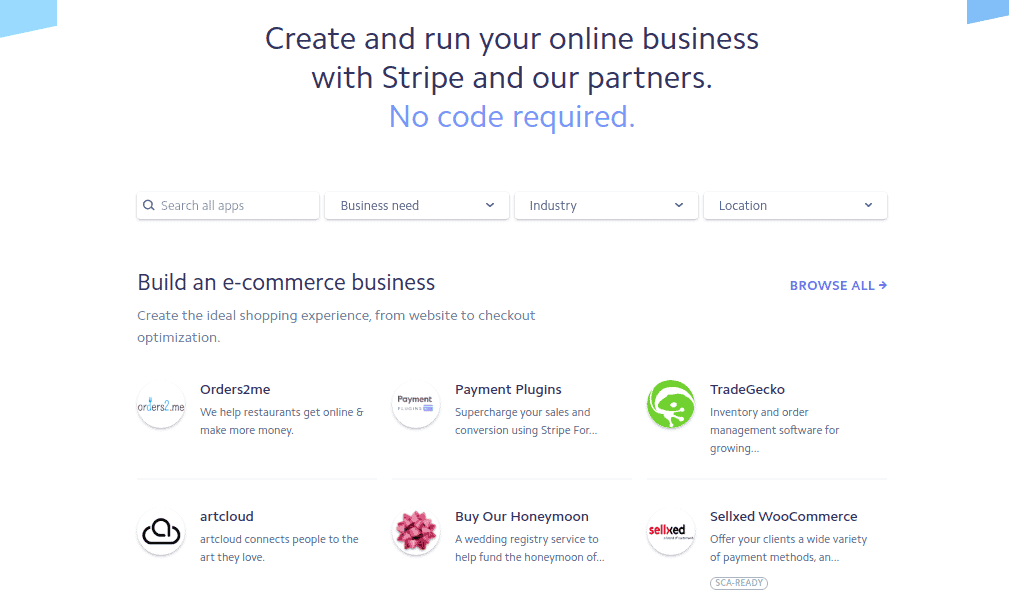 Stripe gives you instant access to processing, much like Square or PayPal does. It's a third-party processing service (also known as an aggregator). That means the company will approve you almost instantly and scrutinize your account more closely as you continue to do business. That tends to lead to more terminations than a traditional merchant account, which does its vetting in advance and offers more stability.
Stripe's processing services are available in 46 countries at the time of writing this (including beta tests). It currently accepts more than 135 currencies.
If you want to take advantage of Stripe's payment processing without getting involved with the developer tools, consider using a Stripe plugin or integration partner. Stripe offers more than 300 partnerships for integration, all listed on its Partnerships page and searchable by type of integration, your industry, and even location.
Stripe's payment processing features include:
Payments: If you just want to sell online through a shopping cart, you don't need to dig deep into Stripe's payments-related tools if you don't want to. However, if you are curious about what Stripe can do, here's a quick primer:

Accept payments on the web, through mobile apps, and in-person
Accept credit cards, mobile wallets, and localized payment methods, including storing payment methods in a secure vault
Accept transactions in currency from all over the world and convert them automatically
Includes a prebuilt embeddable checkout form (Checkout), plus the ability to build a form from scratch or using prebuilt components (Elements)
Includes PCI compliance at no charge, including assistance with data migration if you leave Stripe
Includes financial reconciliation tools

Billing: If you want to send one-off invoices or manage monthly billing/subscriptions, Stripe Billing encompasses all of these features. Stripe's subscription management tools are extensive and allow you to bill customers as frequently as you need and create plans based on usage, the number of users, flat fees, or any other model that works for your business. Plus, Stripe includes marketing tools, such as free trials. Stripe also now supports tiered and usage-based subscriptions.
eCommerce: Stripe tends to be integrated into many eCommerce services rather than vice versa. In fact, the easiest way to use Stripe without doing any coding is to use an eCommerce service. Shopify's white-label payments service, Shopify Payments, is powered by Stripe, but you get a much more merchant-friendly platform that isn't reliant on your ability to write code. That said, you can also implement Stripe into your site using Stripe Checkout.
Security: Radar is Stripe's solution to eCommerce fraud. Radar uses machine learning to identify and stop credit card fraud and takes into account an enormous stream of data to determine the likelihood of a fraudulent transaction, including the card's previous transaction history on the Stripe network. Radar also looks at your business's payment processing and compares it against multiple data models to determine which one will work best for your business while reducing fraud and preventing false positives. Of course, this is all on top of the various other fraud prevention tools, such as AVS and CVV checks.
Payouts: An automation toolset designed to help you send mass payouts to sellers, freelancers, or service providers. It's also designed to help simplify compliance requirements with third parties and global markets.
Reconciliation: You can get real-time information about payment activity through Stripe's dashboard. This comes with detailed reporting features that are easily synced with accounting software.
Stripe Developer & Software Tools
While there are ways to use Stripe without having to type a line of code, that's probably not what attracted its biggest supporters. Stripe's APIs (application programming interfaces) provide an incredibly reliable and well-considered framework for developers to quickly and easily integrate the Stripe payment platform using a variety of supported languages/frameworks (Ruby, Python, PHP, Java, Node, Go, etc.).
Achieving the minimal amount of functionality is as easy as pasting in a few lines of code, but you'll want to follow along with the walkthroughs to get a sense of everything you can do. It's a solid foundation to build on and expand your business, and Stripe updates its features and documentation constantly. The API is testing-friendly, providing different security keys for tests and live code. Stripe even gives you some fake credit card numbers to play around with.
Keep in mind that you'll have to have your PCI compliance validated annually. You can do that with a Self-Assessment Questionnaire (SAQ) provided by the PCI Security Standards Council.
Some feature highlights for developers:
Radar: We mentioned Stripe Radar above, but it's a very customizable feature that you can tweak to your specifications.
Connect: Stripe Connect is a suite of tools designed specifically for marketplaces and platforms (think Kickstarter or Uber/Lyft). You can also use Connect to verify international sellers, add descriptor text that appears on credit card statements, and automate payments for marketplace sellers or create a custom payment schedule.
Relay: Relay allows you to power purchases in mobile apps, creating a mobile marketplace of sorts. Relay's features enable merchants to link their eCommerce catalogs with your app or directly upload product information. Relay creates in-app buy buttons and forwards all the sales information to the merchant to fulfill the order.
Sigma: Whereas a standard, tech-driven payment processor might let you generate custom reports using a selection of prebuilt criteria and call that advanced, Stripe Sigma allows you to create truly custom reports using SQL. If you can write an SQL query, Sigma can give you the data for it (assuming, of course, Stripe collects that data). This is well beyond what you'll get even from Square (which is top-tier for reporting) and moving into the realm of advanced business intelligence. But instead of paying an expensive monthly subscription fee for those tools, Stripe prices Sigma using a sliding scale based on the number of charges per month.
Terminal: Stripe is first and foremost an eCommerce-focused service. That said, it is possible to use it for POS with some effort. It's worth noting that the credit card readers that Stripe offers are very reasonably priced, and you'll get competitive pricing for in-person transactions. This is a game-changer because there's a handful of app developers who have created mPOS/POS apps powered by Stripe. Even better, Stripe now charges a transaction fee for card-present transactions that's more in line with the industry standard: 2.7% + $0.05. With that change, Stripe is now a reasonable choice for businesses that are mainly online but do some supplemental in-person sales.
Integrations: Stripe maintains a list of "partners" that offer Stripe integration for those who don't want to do any coding. On the other hand, for those who don't mind coding, Stripe's API makes it easy for you to make your own.
Stripe Financial Tools
Payment platforms have increasingly begun to offer financing options to their customers, and Stripe is no exception. There are some good reasons for this: Payment processors have pretty intimate knowledge of your sales numbers and don't require any additional infrastructure to collect payments. While it won't be a good fit for every business, it does allow customers to get access to financing without worrying about their credit.
Stripe's financial services include:
Capital: Like many of its competitors, Stripe now offers some of its customers financing in the form of short-term loans and merchant cash advances. You can log into your dashboard to see if you qualify. If you do, you can select one of the offers. Funds are typically available the next day. Stripe will collect a percentage of your daily sales made through the platform until you've paid your loan off.
Corporate Card: Stripe now offers a corporate credit card. The big selling point here is that customers who spend $5,000 on the card get $50,000 in free payment processing, along with similar perks with Stripe's partners. Your credit limit will be based on your payment processing and bank history.
Issuing: Another addition to Stripe's feature set is the ability to generate physical and virtual cards. This would allow, for example, a company to create employee expense cards or for creators of mobile wallets that use Stripe as a back-end processor to issue cards linked to the user's mobile wallet balance.
Stripe Fees & Rates
One of the nicest things about pay-as-you-go processors is that they generally have a pretty clear pricing structure. For credit card and ACH transactions, Stripe charges simple, flat rates:
Credit Cards (Card-Not-Present): 2.9% + $0.30
Credit Cards (Card-Present): 2.7% + $0.05
International Transactions: +1%/transaction
ACH: 0.8% (capped at $5)
Chargebacks: $15
Stripe does offer nonprofit discounts and a plan for businesses that deal in micropayments but does not disclose the details of these services. Stripe says, "contact us to talk about them," which is a pretty clear sign that not all merchants will qualify for them, and some negotiation might be required.
It's worth noting that Stripe will not refund processing fees, even in the case of returns and refunds. Be prepared for this when you create your business's return policy. Additionally, Stripe charges an industry-standard chargeback fee of $15. I like that it will refund this fee if the chargeback is decided in your favor, even though it won't refund transaction fees generally.
Stripe Payouts & Funding Times
Stripe offers two-day payouts to most US-based merchants, except those it deems "high risk." However, most international merchants will encounter longer funding times, all based on which country they're in. While a waiting period of two business days is pretty standard across the industry, you can get faster payouts from some merchant account providers as well as Square.
Additional Prices For Stripe Merchant Services
Stripe's merchant services advanced features are available mainly in an à la carte format. Here's what they'll cost you.
| Service | Fee |
| --- | --- |
| Billing, 1st $1 million | Free |
| Billing, Starter Plan | 0.5% per transaction |
| Billing, Scale Plan | 0.8% per transaction |
| Connect | $2/mo |
| Connect (normal payout) | 0.25% + $0.25 |
| Connect (instant payouts) | 1% of instant payout volume |
| Radar (basic) | Free ($0.05 for non-standard accounts) |
| Radar For Fraud Teams | $0.02 per screened transaction ($0.07 for non-standard accounts) |
| Chargeback Protection | 0.04% per transaction |
| Sigma | Starts at $0.02 per charge, decreasing with volume |
| Atlas | $500 one-time fee |
| Issuing, Card Creation | $0.10 per virtual card |
| Issuing, Card Transactions (1st $500,000) | Free |
| Issuing, Card Transactions (after 1st $500,000) | 0.2% + $0.20 per transaction |
| Issuing, International Payments | 1% + $0.30 (+ 1% if currency converted) |
| Premium Support | Starts at $1,800 per month |
Supported Payment Types & Currency
As a truly international product, Stripe supports a variety of payment types and over 135 currencies. Stripe's supported payment methods are broken down into two categories, universal and local.
Universal payment types are supported in all the countries in which Stripe is available. These are:
Alipay
Apple Pay
Google Pay
Microsoft Pay
Amex Express
Mastercard
Visa
Discover
Click to Pay
Local payment types are only available to customers in the regions in which they are most commonly used:
ACH
Alipay
BECS Direct Debit
Bacs Direct Debit
Cartes Bancaires
China UnionPay
JCB
Bancontact
EPS
FPX
Giropay
iDEAL
Interac
Klarna
Multibanco
OXXO
P24
SEPA Direct Debit
SOFORT
WeChat Pay
Stripe support too many currencies to list them all here, but you can find them on Stripe's website. If you want to avoid exchange fees, you can specify "presentment" currencies when you set Stripe up. Stripe will accumulate separate balances for each currency you're paid with, which it can then route to different bank accounts. If your presentment currency differs from the settlement currency, Stripe will automatically make the conversion for you, but this comes at an additional 1% fee. Note that exchange rates are subject to markups by financial institutions.
Ease Of Use
When you're talking about ease of use and a product such as Stripe, it's good to consider whether the intended audience is developers or end-users. Stripe puts a lot of effort into courting the first group and just kind of assumes the latter will either hire a developer or use a checkout service that has a Stripe integration installed or ready to go.
If you're a developer, you'll probably love Stripe. The documentation is exhaustive and features tutorials, easily parsed code snippets, support for most commonly used server-side languages, and boilerplate projects to build off of.
If you're in the second group, you're more of an afterthought. That's not to say Stripe won't direct you to useful resources; I'm just saying most of what the company will do is direct you to external applications and services that come bundled with Stripe. Your experience will depend on the service you use, but for the most part, setting up Stripe won't be too much more difficult than copying and pasting some security keys into the right windows.
If you want a more in-depth look at what it's like to use Stripe, check out our feature on how Stripe works.
Contract Length & Early Termination Fee
No early termination fee. Period. Thumbs up because that's what we like to see here. And remember, we said Stripe will help you export your customer data and take it with you if you ever decide to leave.
However, I can't stress this enough: Just as you'd read a contract for a merchant account, read Stripe's terms of service before you sign up. As with most other third-party processors, Stripe does include a provision that it can terminate your account or implement a hold if it deems your business an unacceptable risk (or for pretty much any other reason or no reason at all).
If you prize stability over anything else in a processor, Stripe isn't a good choice for you. But if you're looking for flexibility and no monthly fees or a scalable platform to build your business on, Stripe is an excellent choice.
Sales & Advertising Transparency
Stripe uses transparent, ethical, and fair advertising with none of the common problems seen with big companies. Stripe has no hidden fees, no unusual contract terms, and no scams or gimmicks to speak of. It lays out the pricing exhaustively on its website.
If you've processed cards before, you shouldn't run into any surprises from Stripe as far as financial operations go. If you haven't processed cards, then there might be a slight learning curve. But Stripe is a good company to learn with (financially speaking) since the service is entirely pay-as-you-go.
I do wish it was a little easier to learn about some of Stripe's features. It's not that the information doesn't exist; usually, it's buried in the site's documentation part rather than laid out on the main pages. That's better than many companies that don't offer any sort of information at all, at least.
Stripe Customer Service & Technical Support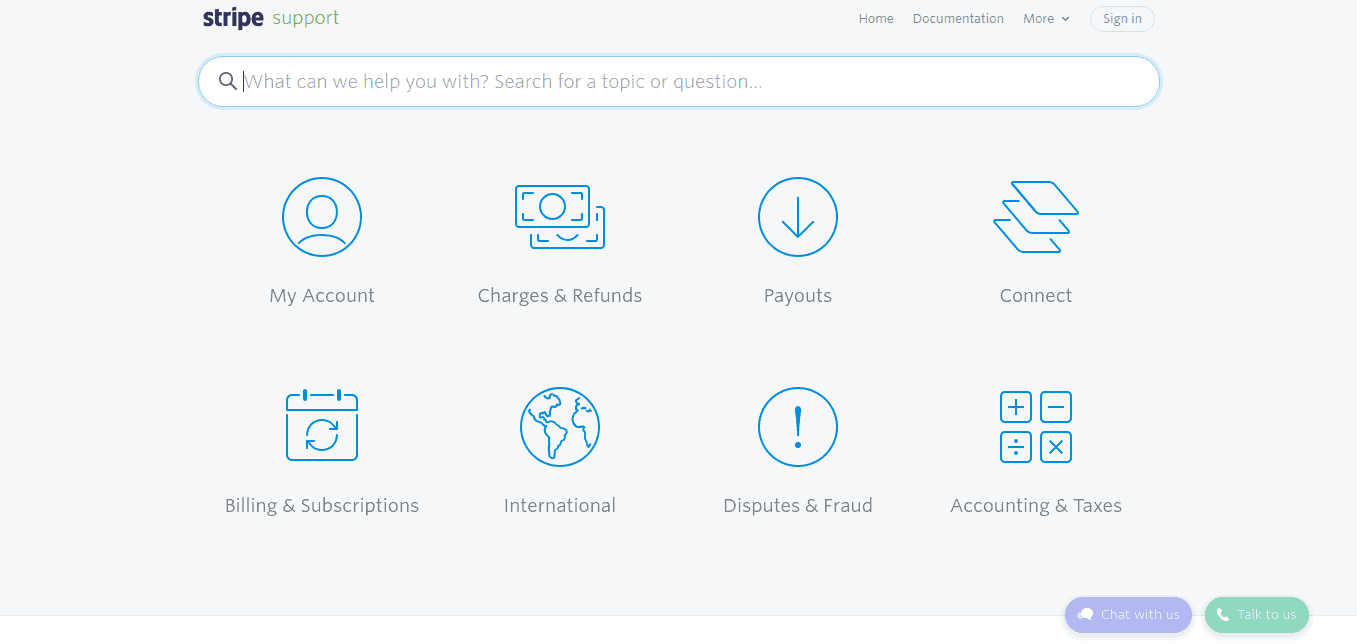 Stripe offers 24/7 live chat AND phone support to all of its customers. This is in addition to Stripe's self-help knowledgebase, email support, and Freenode IRC chat (#stripe). While I've found that the developer documentation is better at showcasing different features and abilities than the knowledgebase, it will cover most of your basic questions.
Overall, the comments I've seen about Stripe's support have been good. Most of the negative experiences seem to relate to account terminations or funding holds. And that's nothing new or unique. Those complaints are pretty typical of any third-party processor (including Square and PayPal). However, we'll need a little more time to gauge how effective these new customer support channels are.
Stripe Payments Reviews, Complaints & Testimonials
Negative Stripe Reviews & Complaints
At the time of writing this review, Stripe's BBB page still has an A+ rating with 574 complaints in the past three years, 244 of which closed in the last 12 months.
Stripe also has 124 reviews on the BBB page, with an aggregate rating of around 1.06 stars out of 5. That is disappointing but not exactly surprising. You can find positive Stripe.com reviews elsewhere on the web, but that's another section. We're looking specifically for the bad stuff right now, and BBB is where you'll find a disproportionate number of those.
I looked at a few other review sites to gather more information on merchant experiences with Stripe, and the reviews were mixed. Some merchants do love Stripe; others have problems. These are what I've found to be the most common complaints in Stripe payments reviews:
Account Holds & Terminations: Without question, the most common complaints against Stripe are sudden account terminations and sweeping payment reversals without notice and with little explanation. Merchants also comment about sudden holds on their funds while their account is "under review." This kind of thing happens all the time with third-party payment providers. While they give you instant access to payment processing, they can (and absolutely will) review your account and processing habits soon after you begin to use the service. At this point, they can cancel your account for any number of reasons, real or perceived. That said, Stripe is better than some PSPs in this regard, usually giving about five days' advance notice before shutting your account down. If you have been shut down, it offers alternatives, typically PaymentCloud.
Unresponsive Customer Service: This seems to come up less often with everyday problems and more when a serious and difficult concern comes up (such as funds being held or accounts getting canceled). More than one user has complained about being ignored in these situations or that it takes days or weeks to get a response. Despite Stripe expanding its service channels, this appears to remain a pain point for many customers.
Not User-Friendly: Stripe processing is not an option for the layperson or the DIYer — not unless you've got coding experience. Plenty of users complain about the ease of use (or, perhaps more accurately, the lack thereof). Remember: Stripe was built with developers in mind first and foremost. If you need something that you can just plug and play, this is not the option for you. Instead, I highly recommend checking out Square if you're chasing simplicity over everything else.
Lack Of Fraud Protection: This issue ties chargebacks but is also worth discussing in its own right. Merchants don't seem to feel like Stripe gives them a way to protect against fraudulent charges and chargebacks. That's not to say there aren't any tools that merchants can enable — there are several, though some come at a premium. But it's the merchant's responsibility to review those fraud monitoring controls and enable any features they deem appropriate.
Scaling: Some of Stripe's customers have expressed concern about how well Stripe scales up, especially since some of the premium features can be costly.
Value Relative To Competition: Stripe is going after a similar market niche to Braintree/PayPal. Given the breadth of features offered by those services, including digital wallets such as PayPal and Venmo, some customers have expressed concern that Stripe is falling behind.
The lack of fraud protection is not something to take lightly, so I really dug into it. I found that Stripe has an automatic algorithm that works to identify fraudulent transactions and flag them. There is not a lot of information out there about how it works. We do know the system can generate false positives. If you find a declined transaction that you know to be legitimate, you can override it and try the transaction again.
You can also mark transactions as fraudulent and refund them yourself (make sure you report them to Stripe.) Second, you can enable CVV and AVS (address) checks and automatically decline transactions that fail them (these are two separate things). That second part is important because a transaction can still go through even if the checks fail. However, at the same time, it is not uncommon for legitimate shoppers to get their zip codes wrong. These checks aren't enabled by default, so you have to go in and adjust your settings yourself. That should be one of your first steps after signing up with Stripe, to be honest.
In the meantime, do your homework. Check that you have any relevant security measures enabled. And if you notice a change relating to Stripe's fraud protections, let us know!
Positive Stripe Reviews & Testimonials
Stripe has an expansive and impressive list of successful clients, including IndieGoGo, Reddit, Mashable, Volusion, eHow, HubSpot, and recently, Amazon. We're talking about some major internet players, which constitutes a big deal — even though no specific praise is given besides their continued business.
While Stripe doesn't go as far as Braintree does with intensive case studies, it does at least offer a nice page of logos for you to browse and some shiny marketing copy. Aside from that, I would love to see some case studies about features beyond fraud prevention and maybe some more proof from some small and medium-sized businesses, not just the giants of commerce.
Here're are some reasons Stripe is popular.
Freedom & Control: While it takes a bit of technical knowledge to wring the most out of Stripe, there's a lot you can do with it. Few other MSPs offer quite as much potential.
Pricing: It's not the cheapest possible option, but its pricing is fair, especially if you're making use of the API.
Global Utility: Stripe's ability to deal with different currencies and service 46 countries worldwide give it an edge, particularly when it comes to eCommerce.
Documentation: Stripe provides a lot of helpful information online and is, overall, quite transparent.
Please leave us a comment if you have firsthand experience with Stripe. Make sure to review our comment policy before posting to ensure we're able to publish your remarks.
Final Verdict: Stripe Review
Without any doubt, Stripe is a major contender in the new, simplified, and stylized online payments industry. Stripe, Braintree, and probably others I haven't discovered yet are all vying for the top credit card payment processing spot. Each offers subtly distinct services but charges almost the same rates and operates on similar business models. PayPal and Square figure in there, too, especially as they move more and more into the realm of omnichannel commerce, not just mPOS or eCommerce.
In theory, Stripe delivers everything that small and large merchants alike should want. However, it has one major shortcoming, and that is the stability of its clients' accounts. Unfortunately, that's not exactly a unique failing among payment aggregators, either. If you want guaranteed stability, your best bet is one of our top-rated merchant accounts.
Second, many tools are targeted especially at developers, large businesses, and marketplaces. It's all well and good that Stripe offers them. They're important. If you're tech-savvy or have someone to handle the code for you, you'll go far with Stripe. But if all you want is an easy way to take payments on your website, I don't see a clear advantage of using Stripe over one of the other options. In fact, Stripe will probably be far beyond what you need.
And finally, you're going to get competitive pricing with Stripe. It won't necessarily be the best pricing you can get, but with Stripe now offering a card-present transaction fee, it's moving in the right direction. If you're looking for the lowest possible prices, check out our preferred merchant accounts, all of which deliver in terms of exceptional stability, customer support, and pricing.
Stripe has earned its 4.5-star score for now. It is not a perfect processor, but it is a very, very good one. Ultimately, ask yourself two questions: (1) Will you use the tools Stripe has to offer? (2) Does Stripe have everything you need? If the answer to both questions is yes, it's worth pursuing. If the answer to either question is no, you should look for other options.
Have questions or personal experiences with Stripe? Check out our comment guidelines, then leave us your thoughts.
Common Questions About Stripe Payments
---
The Merchant Maverick Seal of Approval 🏆
Stripe Payments


---



After hours of in-depth research and evaluation, we can confidently recommend this brand to our readers. Get started today and see Stripe Payments for yourself.
The Merchant Maverick Seal of Approval 🏆
Stripe Payments


---



After hours of in-depth research and evaluation, we can confidently recommend this brand to our readers. Get started today and see Stripe Payments for yourself.
To learn more about how we score our reviews, see our
Credit Card Processor Rating Criteria
.
Read Next