Shopify Payments Review: What You Need To Know About Shopify's In-House Payment Processor
Not only is it a highly popular eCommerce platform, but Shopify's credit card processing rates are also competitive with that of other major processors.
Expert Analyst & Reviewer

UPDATED
Advertiser Disclosure: Our unbiased reviews and content are supported in part by
affiliate partnerships
, and we adhere to strict
guidelines
to preserve editorial integrity.
Shopify Payments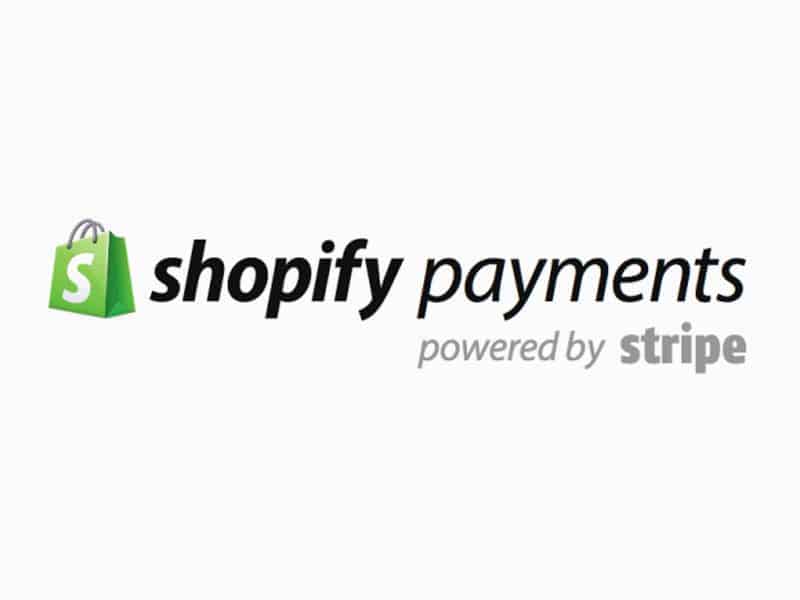 Pros
Predictable flat-rate pricing
No early termination fee
All-in-one payments
Good for eCommerce
Multicurrency acceptance
Cons
Sudden account terminations are possible
Funding holds are common
Shopify Payments Overview
Shopify Payments — Shopify's integrated payment processor — allows new Shopify merchants to start processing payments almost immediately, with no lengthy application process required. Using Shopify Payments means you won't have to integrate an outside payment provider, nor will you have to pay Shopify's shopping cart transaction fees.
The Shopify eCommerce Platform is a highly-rated online store solutions. For one relatively low monthly rate, you get Shopify's all-inclusive merchant toolset, which includes hosting, security, administrative abilities, inventory management features, customer service features, social selling and shipping features, web design tools, an accelerated checkout option, and more. Read our Shopify review to get the full picture.
However, despite its convenience, Shopify Payments has some flaws. Read our full Shopify Payments review to get a sense of the benefits as well as some of the more common complaints.
Shopify Payments Features & Services
Merchants who sign up for Shopify to sell online can choose to use Shopify's in-house credit card processor, Shopify Payments. Shopify Payments is made possible through a partnership with Stripe (which provides the back-end processing) and is now available in addition to around 100 alternative third-party gateways (such as PayPal).
While using Shopify Payments for payment processing is very convenient for Shopify merchants, it has some drawbacks. The biggest shortcoming is the inherent account instability that comes with a payment service provider (PSP). PayPal, Square, Shopify Payments, and Stripe are all PSPs. Also called third-party processors or aggregators, PSPs accept merchants before officially reviewing them for eligibility. Later, when these PSPs do review merchants and find them ineligible, they place holds on funds and even terminate non-compliant accounts without warning. The best way to avoid this risk is to study a PSP's terms of service and acceptable use policy before signing up.
Despite the potential instability, PSPs make payment processing more accessible to new and low-volume businesses that would otherwise find it difficult to be approved for a merchant account. Just remember to follow the guidelines and be honest about your business model. Keeping your chargebacks to a minimum also helps prevent funding holds or an automatic reserve. On this point, our comprehensive guide to reducing chargebacks is a helpful resource.
The last potential downside won't affect most of our readers — Shopify Payment's limited availability. Shopify Payments is only available to Shopify users based in select countries, including the US, the UK, Canada, Germany, and Australia (see Shopify's full list of eligible countries). Furthermore, Shopify Payments is not suitable for high-risk merchants.
That said, Shopify Payments is a very solid option for Shopify merchants who want a convenient omnichannel platform with room to grow — including accepting international currencies with automatic currency conversion. Let's now summarize the products and services on offer from Shopify Payments.
Shopify Payment Processing Features
Omnichannel Platform: Over the years, Shopify has evolved from an online-only service to a complete omnichannel package. You can use Shopify's multiple products and merchant services to set up a site and sell online and in-person. You don't even need to set up a full online shop to sell on Facebook and Instagram with Shopify Lite.
Shop Pay: Shop Pay is an accelerated eCommerce checkout solution that you can easily enable when you use Shopify Payments. Shop Pay allows customers to save their payment information for future purchases securely. Then, when customers return to purchase at any Shopify store (including yours), the checkout process goes by much faster, resulting in fewer abandoned carts for you. Read our Shop Pay explainer to learn more.
Developer Tools: Shopify Payments provides API documentation and step-by-step guides.
Security Features & PCI Compliance: Shopify Payments is PCI compliant, and there are no additional fees related to compliance. Also, users of Shopify Payments get access to 3D Secure Checkout, which reduces fraudulent purchases by requiring customers to verify their identities.
Chargeback Management: When you are issued a chargeback, Shopify will compile evidence and send it to the bank on your behalf. Shopify's fraud analysis features should hopefully reduce the number of chargebacks you have to contest.
Shopify Shipping: This built-in shipping suite provides tools to calculate real-time shipping rates, buy and print shipping labels, and track your shipments. Shopify Shipping is a somewhat new feature, and it's free for all Shopify merchant accounts, but it is only available for orders shipped from the US and Canada.
Checkout Options: Shopify updated the checkout flow experience for the COVID-19 era so that you can offer what you need to stay safe and still sell to your customers. While this feature is technically separate from the payment screen and Shopify Payments specifically, we've included these updated features here for your knowledge:

Local & Curbside Pickup: Merchants can now allow options in the checkout for picking up orders in-store, curbside, or from any other location. Additionally, notifications on the updated Shopify POS app show when a buyer has arrived for curbside pickup.
Local Delivery: In all countries, merchants will soon be able to define their local delivery area by zip code and postal code or by radius. This update also lets you add local delivery fees and minimum order amounts for delivery.
Shopify Payments Hardware & Equipment
Shopify POS: Shopify's point of sale system allows you to process in-person transactions on a mobile device or a tablet, and it syncs inventory information between your online and brick-and-mortar stores. Read our full Shopify POS review for more.
Shopify Card Readers & Accessories: Shopify's proprietary chip reader, the Tap & Chip Reader ($49; its optional dock is $39), is normally available from Shopify's website, but it is currently out of stock. You can backorder it, but you might not receive it for a while. Instead, Shopify offers the Chipper 2X BT Reader for the same price. Unlike the Shopify reader, the Chipper 2X BT Reader takes magstripe payments along with chip and tap payments, but unfortunately, it is an iOS-only device. As for countertop solutions, Shopify offers a Retail Stand along with barcode scanners, printers, cash drawers, and more. However, it is not currently offering its all-in-one Retail Kit due to the lack of availability of the Tap & Chip Reader.
Hardware Rentals: Shopify partners with Fello to offer hardware rentals. Available hardware includes tablets, tablet stands, card readers, barcode scanners, cash drawers, and receipt printers.
These products and services are a great asset for many sellers, especially those who use Shopify to sell across multiple channels. However, the Tap & Chip Reader being out of stock means that Shopify does not currently offer an Android-compatible card reader. For now, Shopify earns a good rating in the Features & Services category. We may bump Shopify back up to "excellent" when the Tap & Chip Reader becomes available again.
Read our article on how to use Shopify for a deeper look at exactly how Shopify works.
Fees & Rates
There are two main financial advantages to using Shopify Payments in conjunction with Shopify:
No Shopify Transaction Fee: Shopify will waive the 0.5%-2.0% commission it would otherwise charge on each of your sales. Plus, if you use Shopify Payments, you can also use PayPal Express without incurring Shopify's transaction fees. Depending on which option your customer uses to check out, you'll just pay the Shopify Payments or PayPal transaction fees.
Discounted Payment Processing: Most flat-rate credit card processors charge 2.9% + $0.30 per eCommerce sale. Shopify Payments charges this standard processing rate for users on the Lite and Basic subscriptions. However, Shopify's credit card processing rate decreases for users on the Shopify ($79/month) and Shopify Advanced ($299/month) plans.
For your reference, here's a breakdown of the four main plans for Shopify's payments fees and rates:
| | Shopify Lite | Shopify Basic | Shopify | Shopify Advanced |
| --- | --- | --- | --- | --- |
| Monthly Fee | $9 | $29 | $79 | $299 |
| Online | 2.9% + $0.30 | 2.9% + $0.30 | 2.6% + $0.30 | 2.4% + $0.30 |
| In-Person | 2.70% | 2.70% | 2.50% | 2.40% |
| Transaction Fee (With External Processor) | 2% | 2% | 1% | 0.50% |
Shopify Plus (Enterprise)
Merchants earning over a million eCommerce dollars per year are eligible for the Shopify Plus enterprise plan. While the standard rate for Shopify Plus is $2,000/month, rates are negotiable, so you'll need to contact Shopify for special pricing. Check out our full review of Shopify Plus for more information.
Additional Fees
Like all payment processors, Shopify Payments charges a flat-rate fee for each chargeback that customers issue. The amount of this fee varies by country. In the US, it's $15, which is the industry average (see Shopify's full list of chargeback fees by country). Shopify states that if the chargeback resolves in your favor, you get this chargeback fee refunded to you.
Except for the chargeback fee, Shopify does not charge any additional monthly fees, payment security fees, hidden fees, or setup fees on its payments service. Shopify offers excellent value and a pricing structure that provides flexibility and growth, which earns it an excellent rating in this category.
For an even more in-depth look at Shopify pricing, read our complete Shopify fees and pricing guide.
Sales & Advertising Transparency
Shopify Payments does a great job in terms of sales and advertising transparency. You'll find all pricing information for rates and fees clearly on the website, and users haven't reported any bait-and-switch tactics or shady sales gimmicks listed online.
Contract Length & Early Termination Fee
With Shopify Payments, there are no long-term contracts to sign. You pay per transaction, and you can cancel at any time. Since there is no contract, there is no early termination fee (ETF).
Shopify Payments, like other merchant account providers, can terminate your account if you violate its Terms of Service. However, if it does terminate your Shopify Payments account, that does not necessarily mean your online store account will be terminated as well. The Shopify Payments Terms of Service (for US merchants) states: "Termination of this Agreement will not necessarily terminate your Shopify Platform Terms unless Shopify determines otherwise."
If your Shopify Payments account is terminated but not your Shopify store, you'll have to pay Shopify's 0.5%-2.0% transaction fee when you find another processor.
Because Shopify Payments has no binding contract or ETF, the service gets an excellent rating in this category. However, you should read the Shopify Payments TOS (especially the Prohibited Businesses section) to understand what can cause your account to be terminated or your funds held.
Customer Service & Technical Support
Shopify keeps its customer service and technical support in-house, including support for Shopify Payments. You can contact support 24/7 via phone, live chat, or email. Here's a quick breakdown of Shopify Payments' support options:
Phone Support & Live Chat: Shopify offers both live chat and phone support, which will help you contact a Shopify representative with general knowledge. They may escalate your issue to the Shopify Billing department, which will respond via email.
Online Knowledgebase: Shopify has dedicated an entire section of its knowledgebase to payments. You can find answers to many of your questions within these resources. Having used this database to look for an answer to a question I had, I found my answer in only a few seconds.
Email Support: Reach Shopify gurus or the Shopify Billing department via email.
User Forum: Shopify has an active user forum. Use this forum to ask questions to fellow merchants. Occasionally, Shopify representatives also respond to questions on the forum.
Reviews are mixed on the quality of Shopify's customer service. Some users have excellent experiences, while others do not. That said, we have found Shopify representatives to be informed and prompt in their responses, and the knowledgebase is robust. Additionally, we don't see a pattern of customer service issues in user reviews and are giving Shopify a good rating in the customer service and technical support category.
User Reviews
We at Merchant Maverick read as many user reviews as possible when researching a payment processor. The challenge with Shopify Payments is that while reviews of Shopify are plentiful, reviews of Shopify Payments, in particular, are much rarer. For this reason, and because you'll be using Shopify Payments with Shopify (unless you use Shopify Lite to add buy buttons to a store on another platform, read our Shopify Lite review for more details), we're providing reviews for the Shopify platform as a whole.
Here's what users think on some of the major consumer review sites:
G2 Consumer Reviews: 4.3/5 stars with 4,023 reviewers
Better Business Bureau: A+ rating from the BBB with a 1.13/5-star rating from 92 customer reviews (Keep in mind that users of the BBB are typically coming with complaints in mind!)
Apple Store: 4.6/5 stars with 8,429 reviews
Capterra: 4.5/5 stars with 5,202 reviews
Negative Reviews & Complaints
Here are some of the issues we spotted among negative reviews:
Ineligibility: Some merchants complain that they are not eligible for Shopify Payments. For some, this is because Shopify Payments is not available in their country. In other cases, Shopify has revoked payment services because the business was deemed "high-risk."
Shopify Holds Funds: Merchants frequently complain about their funds being withheld in a reserve, but this is standard practice if an account has an elevated chargeback risk. Here's what Shopify Payments' Terms of Service says: "Stripe, on behalf of Shopify and/or Wells Fargo, reserves the right to change the Payout Schedule or suspend payouts to your Bank Account should we determine it is necessary due to pending disputes, excessive or anticipated excessive Chargebacks or refunds, or other suspicious activity associated with your use of the Service or if required by law or court order."
Add-Ons Can Increase Costs: Some merchants have noted that they needed additional apps to get the functionality they required from their Shopify store and that this can quickly drive your costs higher.
Not As Flexible As Some Solutions: Some users have noted what one Capterra reviewer has picked up on: "Shopify is not nearly as flexible as something like WooCommerce or Magento because you don't have access to the server's backend code or the database." However, while this will negatively impact a small proportion of sellers, most merchants will benefit from not having to be in charge of maintaining the server and database.
Make sure you read the Terms of Service for every solution you sign up with, including Shopify and Shopify Payments. It could save you a world of pain.
Positive Reviews & Testimonials
Customers choose Shopify Payments for many reasons, and among the major review sites, the positive reviews comprise the majority. Praise for Shopify includes:
No Shopify Transaction Fees: While there will always be processing fees when you use Shopify Payments, you no longer have to pay the extra 0.5%-2.0% Shopify transaction fee associated with your Shopify plan.
Potentially Lower Processing Fees: Higher-level Shopify merchants benefit from lower rates. You may find that Shopify's credit card processing fees are competitive with other major processors.
Ease Of Use: Customers like how easy it is to take payments. No technical skills (e.g., coding) are needed to get an eCommerce site up and start selling. You won't need any developers to connect with Shopify Payments, and payment management seamlessly integrates into your admin panel. Moreover, most merchants enjoy not being responsible for server maintenance and the like. As another Capterra reviewer notes, "I work with a lot of websites that are ecommerce-based, and the headaches you'd expect to come with complex ecosystems are so much less frequent with Shopify than they are with Magento, BigCommerce, etc."
Shopify Payments is a great solution if you meet the requirements and are looking for a processor that's easy to integrate. As most users are happy with Shopify and offer consistent praise, we're giving Shopify a good rating in the user review category.
Final Verdict
If you've read through this review and are still wondering whether to use Shopify Payments as your payment processor, my answer would be that it's a top-notch provider that suits a wide variety of eCommerce businesses, which is why we're giving it 4.5 out of 5 stars. However, it's not for everybody.
While it doesn't happen to the vast majority of accounts, we've seen enough reports of merchants getting their accounts terminated by Shopify Payments to know that it does happen. If you have any doubt about whether your business qualifies, speak with the risk department directly before signing up. It's better to be completely honest about your business from the get-go than to fudge the details and hope it will all work out (it won't).
For most merchants, Shopify offers incredible value. The platform allows for a lot of flexibility and provides even more cost-efficiency when it comes time to scale up. You'll have all the tools you need to start selling on your site or outside marketplaces and social media channels. If you decide that Shopify is for you, our guide to setting up your Shopify store will help you get started.
There are great benefits to having integrated payments, and if your store follows all the rules, Shopify Payments could be the best choice for your store. If not, check out our post on the top Shopify alternatives and competitors for more options!
If you have experience with Shopify Payments or have questions about Shopify in general, please leave us a comment. We want to hear from you!
---
The Merchant Maverick Seal of Approval 🏆
Shopify Payments


---



After hours of in-depth research and evaluation, we can confidently recommend this brand to our readers. Get started today and see Shopify Payments for yourself.
The Merchant Maverick Seal of Approval 🏆
Shopify Payments


---



After hours of in-depth research and evaluation, we can confidently recommend this brand to our readers. Get started today and see Shopify Payments for yourself.
To learn more about how we score our reviews, see our
Credit Card Processor Rating Criteria
.