Expert Analyst & Reviewer

UPDATED
Advertiser Disclosure: Our unbiased reviews and content are supported in part by
affiliate partnerships
, and we adhere to strict
guidelines
to preserve editorial integrity.
Elavon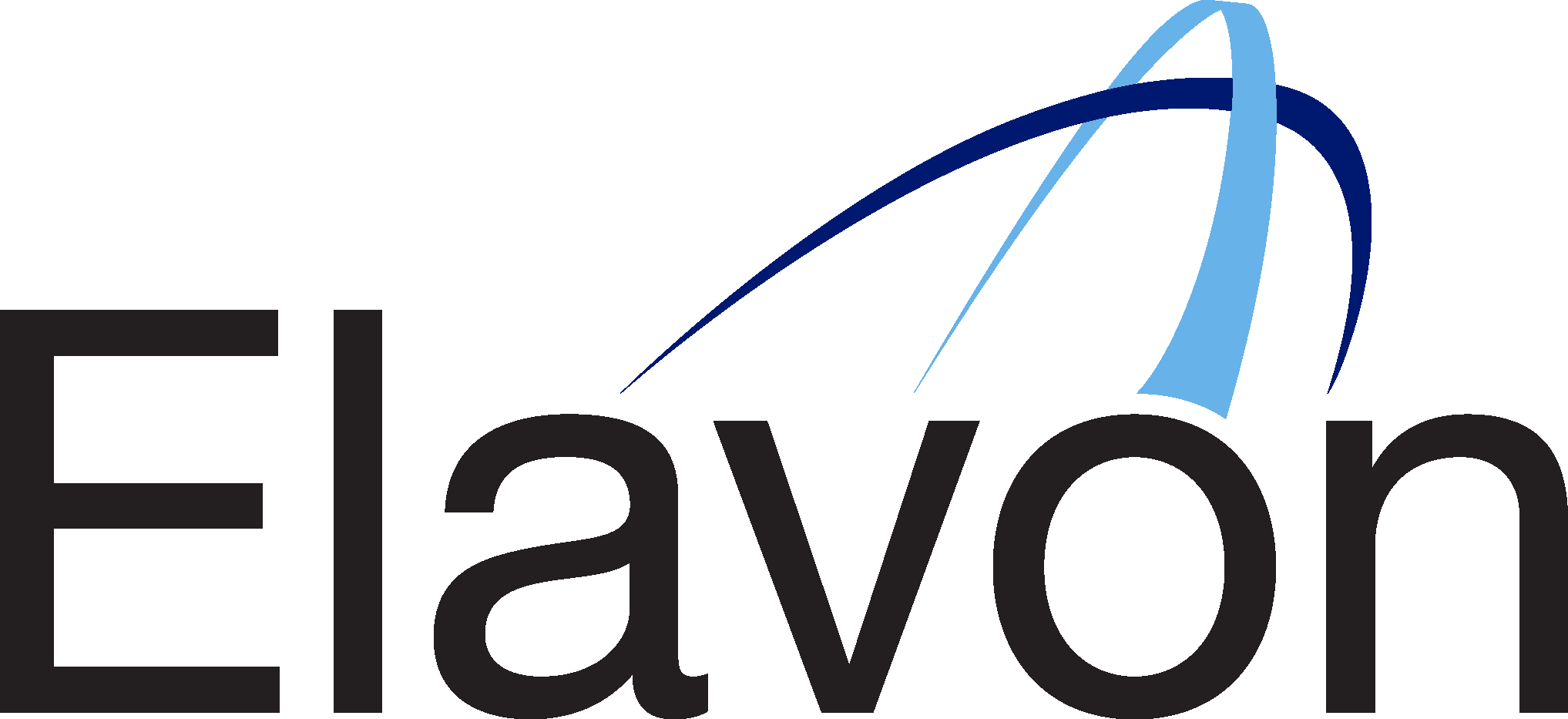 Pros
Large, direct processor
Full range of products and services
Interchange-plus pricing available upon request
No early termination fees
Cons
Standard three-year contract with an automatic renewal clause
Little pricing information on the website
Overpriced terminal leases through Ladco Global Leasing Solutions
Elavon Overview
Elavon is one of the largest merchant account providers in the United States, currently serving over 2 million customers in over 30 countries. Elavon's size gives it several advantages, including the ability to process all transactions in-house and provide a full range of quality proprietary products and services.
However, there are also disadvantages to dealing with an organization of Elavon's size. Search for Elavon reviews, and you'll see that the company has a rather high volume of complaints filed against it. However, considering the number of merchants it serves, that's not unusual. More disturbing is that so many of the complaints cite poor to non-existent customer service and support after the sale. While this is a common problem in the processing industry, customer service seems to be an afterthought at Elavon. Given the company's vast resources, there's no excuse for this.
Hundreds of independent agents and organizations resell Elavon's processing services. One of the most well-known of these resellers is Costco Merchant Services. Unfortunately, it doesn't provide significant savings. If you're thinking about signing on with Elavon, we highly recommend doing so through Helcim. Helcim gives you all the resources that Elavon has to offer in the most cost-effective and predictable package.
Elavon has taken some small steps to respond to developing trends in the processing industry, eliminating its early termination fee (but not providing true month-to-month contracts) for most merchants. The company's marketing strategy, however, still has room for improvement — there are very few disclosures of processing rates, account fees, or contract terms on its website.
Overall, Elavon's positive features outweigh the negatives — but only by a little. Elavon earns a score of 3.5 out of 5 stars. The company offers fair and honest advertising, although it doesn't publicly disclose much specific pricing information. Its elimination of early termination fees is also commendable, though it falls short of true month-to-month billing. At the same time, its use of overpriced equipment leases, reliance on independent sales agents, and high complaint volume from merchants lowered its overall score significantly.
Read on for more information, or jump to our Merchant Account Comparison Chart for more info on our best-rated providers!
Products & Services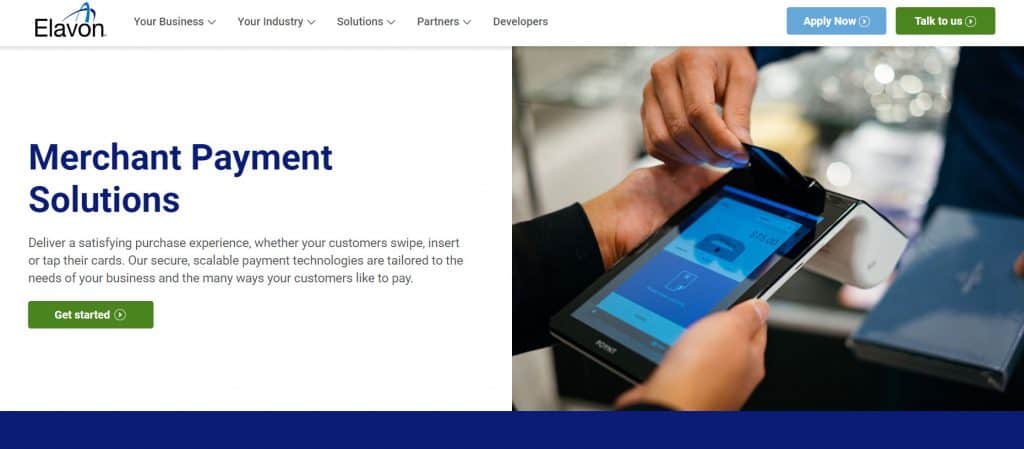 Elavon offers a full range of products and services for businesses of all sizes:
Merchant Accounts: As we've noted, Elavon is large enough and has the resources to handle all transaction processing in-house. You'll never have to deal with a back-end processor.
Credit Card Terminals: Elavon offers a wide variety of traditional countertop credit card terminals on its website, but it no longer discloses pricing information for merchants who want to purchase their equipment outright. Several popular terminals from Ingenico and Verifone are available, all of which support EMV payments. Most models also support NFC-based payment methods. Unfortunately, Elavon also offers terminal leases through Ladco Global Leasing Solutions, a company we've named as one of the worst credit card terminal leasing companies in the industry. We can't emphasize enough how important it is to buy your equipment outright instead of getting trapped in a four-year, noncancelable lease.
Wireless Terminals: The company also offers the Poynt 5 and larger Poynt 61 Smart Terminals. These futuristic devices combine a tablet display with all the payment processing features of a credit card terminal. They can accept magstripe, EMV, and NFC-based payments and include many features usually only found in a full-blown point of sale (POS) system. Poynt terminals are available in the United States, Canada, and Europe. One word of caution: We've found numerous complaints from merchants who've encountered technical difficulties with these machines. It might not be a good idea to rely solely on a Poynt terminal for your in-person processing needs until the numerous software glitches have been resolved.
Payment Gateway: Elavon offers eCommerce merchants a choice of two proprietary gateways: Fusebox, a traditional browser-based gateway, and Converge, an integrated payments platform that supports both online and in-person payments and integrates smoothly with the company's other products and services. Support for most third-party gateways is also available in case you'd prefer to keep your existing gateway.
Virtual Terminal: While the company doesn't offer a standalone virtual terminal, you can use either the Fusebox gateway or the Converge integrated payments platform on your desktop or laptop to achieve the same functionality.
Mobile Processing: Elavon supports mobile processing with its Converge Mobile app, which is available for iOS and Android. The app works with either the Ingenico iCMP Bluetooth-enabled PIN pad or the Ingenico RP457c card reader, which can connect through either the headphone jack or Bluetooth. Both readers support EMV and NFC payments. Converge Mobile is only available in the United States.
Point Of Sale (POS) Systems: Elavon now offers the Poynt 61 smart terminal as its primary POS system. You can also choose to use talech, Elavon's proprietary POS system. These products offer both a retail version and a specialized restaurant version. The popular NCR Silver system was once offered, but it is no longer mentioned on Elavon's website.
Online Shopping Carts: The Converge system integrates with most of the popular online shopping carts, including Shift4Shop (formerly 3dcart), BigCommerce, and UltraCart. If you have a different cart that you'd like to use, check on Elavon's Developer Portal for compatibility.
Online Customer Portal: Online reporting is a pretty standard feature these days, and Elavon offers a proprietary portal called Payments Insider. While the company doesn't disclose too much information about it, it appears to cover all the basic features you'd expect. These include showing all transactions as well as chargeback and funding activity. You can also export reports in PDF, CSV, or Excel formats.
Gift/Loyalty Card Programs: Elavon's loyalty programs are free for your customers, who can join with as little as a phone number. They also include advanced reporting tools for you, so you can track how well they boost sales.
Contactless Restaurant Ordering: Elavon recently introduced a contactless ordering and payment app called TableRes, which it offers without charge to medium and large restaurant chains and foodservice businesses in the US and Canada that use Elavon for payment processing. Diners can order and pay at their table without requiring a server. The TableRes app also offers pre-order and pre-payment functionality for delivery, pickup, and drive-thru.
While Elavon offers a complete lineup of high-quality business products and services, we're only awarding it a Good rating in this category due to its continued use of equipment leases through Ladco Global Leasing Solutions.
Elavon Credit Card Processing Fees & Rates
Elavon provides merchant accounts for businesses of all sizes, but unlike many providers, it has split its pricing options into two separate categories. One category, designed for small businesses, offers flat-rate pricing and low fees. You won't find information on Elavon fees on an easy-to-find Pricing page — instead, it comes up only when you start the application process for an account. This category is tailored to the following industries:
Retail shops and boutiques
Fairs and festivals
Quick service restaurants
Delivery/farmer's markets/food truck businesses
Professional services
Home repair/maintenance
Boutique hotels and B&Bs
The other category is intended for larger enterprises and features quote-based pricing. Unfortunately, this isn't explained very well on the website, and the company doesn't disclose any contract terms or pricing for the large business category.
If you're not sure which Elavon pricing category will be most economical for your business, you'll have to crunch the numbers and talk with an Elavon agent to see what specific rates and terms you're offered. Like most providers offering flat-rate pricing, Elavon's small business plans feature low monthly fees but high, fixed processing rates. These plans also allow you to buy your equipment outright, which is a big plus. Although the large business plans aren't disclosed, you can expect to pay higher monthly and annual fees but have much lower processing rates.
Like most large processors, Elavon uses a combination of both tiered or interchange-plus pricing. While it will most likely try to offer you a tiered pricing quote, you should request interchange-plus pricing instead. With the large business plans, you'll have to either buy your own terminals or lease them from Elavon. You'll definitely want to buy your equipment, as Elavon provides its terminals through a partnership with Ladco Global Leasing Solutions, a company with leases that you cannot cancel without buying out the remaining months on your contract.
The company is now also offering terminals on a rental basis, which might be an affordable option for small business owners who don't want to pay full price for a terminal upfront. Check your contract very carefully before agreeing to rent a terminal — this option will also be more expensive than buying your equipment outright in the long run.
Elavon's offerings for small businesses entail choosing between a few different terminal types. Here are the disclosed Elavon processing fees:
2.6% + $0.10 per transaction for card-swipe transactions
3.5% + $0.15 per transaction for key-entered transactions
And here are the disclosed rates and fees for Elavon's terminals (Elavon offers other terminals for which pricing is not disclosed):
talech Starter: $10/month equipment rental fee, $29/month software fee
talech Mobile: $5/month equipment rental fee
Ingenico DESK/3500 Terminal: $10/month equipment rental fee
Ingenico MOVE/5000 Terminal: $20/month equipment rental fee, $20 one-time fee, and a $19.99/month wireless data plan fee
Poynt Smart Terminal: $20/month equipment rental fee
Ask Elavon for specifics regarding which terminal options are available to your business.
Regardless of your pricing plan, Elavon claims there are no cancellation fees and no "hidden" fees included with its merchant accounts. However, you'll still want to read your contract very carefully before signing up to understand all the possible fees and to confirm that you're getting what your sales agent promised you. For more information on how credit card processing fees work, check out our article, The Complete Guide To Merchant Account & Credit Card Transaction Fees, or our infographic.
Although we believe that Elavon's small business pricing offers a fair bargain for businesses that qualify, we're only awarding it a Good rating in this category due to the absence of any pricing information for other businesses that don't want flat-rate pricing. If your business is large enough that you'll want to negotiate your rates, we recommend that you avoid tiered pricing and ask specifically for an interchange-plus pricing plan.
Contract Length & Early Termination Fee
Elavon now offers contracts with no early termination fee. However, they still include a standard three-year term. In other words, these are not genuine month-to-month contracts. A true month-to-month contract essentially runs for 30 days at a time, and you're free to close your account at any time with no penalty. That's not quite the case with Elavon. We've found numerous reports from merchants who closed their accounts, only to continue to be charged monthly fees long after they thought their accounts had been closed.
If you close your account before your contract term runs out, follow the procedures outlined in your contract very carefully and monitor your account afterward to catch any unauthorized payments.
Also, unlike true month-to-month contracts, Elavon includes an automatic renewal clause for one to two years in its merchant agreements. This clause makes it even more difficult to close your account, as your contract might renew for a new term if you don't provide adequate notice. We're not thrilled about this.
Note that terminal leases through Ladco Leasing are under a separate contract — one which usually runs for four years and cannot be canceled without buying out the remaining months of the agreement.
Elavon earns a Good rating in this category because eliminating its early termination fees puts the company well above the industry average in this area. However, its continued use of three-year initial contract terms and automatic renewal clauses prevents it from scoring any higher.
Sales & Advertising Transparency
Advertising transparency is one area where Elavon lags behind the times. While Elavon discloses its flat-rate pricing plans for small businesses, flat-rate pricing isn't for everyone. For large businesses, the relatively high processing rates of the flat-rate plans would cost you much more in the long run than whatever you would save with the lower account fees. Elavon offers other pricing models, but it doesn't mention anything about them on its website.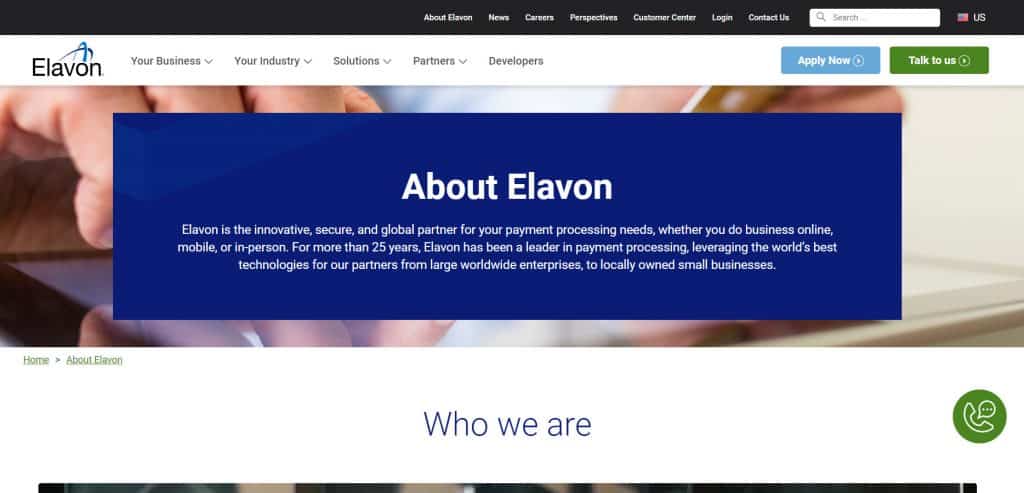 The company scores a few points for not using any of the misleading sales gimmicks that many other processors use on their websites. Its "no hidden fees" claim is a little suspect, though. There are always going to be occasional extra fees for things such as chargebacks, for example.
Keep in mind that Elavon uses independent sales agents to market its products and services. Independent agents have a well-deserved bad reputation for failing to disclose important contract terms and using high-pressure tactics to close deals. Naturally, this leads to lots of merchant complaints. Don't let yourself be pressured into signing a contract until you've reviewed it thoroughly.
Elavon's social media presence is pretty limited for such a large company. It doesn't have an official Facebook page, although you will find a very unofficial page (not updated since 2019) where people have left reviews of the company in the comments, the vast majority of which are negative. Elavon is on Twitter and LinkedIn, and these accounts appear to be frequently updated. It also has a YouTube channel that features testimonials and educational videos.
Elavon earns a Fair rating here. While it offers some disclosures regarding pricing and contract terms, they're pretty limited and insufficient for a prospective customer to make an informed choice. We'd particularly like to see the company be a little more forthcoming about things, such as the availability of interchange-plus pricing. Also, its continued reliance on independent sales agents hurt its score in this category.
Customer Service & Technical Support
Elavon offers 24/7/365 US-based customer support (assuming you're a US-based merchant, that is) via telephone and email. Altogether, the company has support in 30 countries. Be aware that if you sign up through a reseller, you'll get customer support from that ISO and not through Elavon directly. In some cases, this can be an advantage.
If you've signed up with Elavon directly, you should also be assigned a dedicated account manager. This isn't necessarily your sales agent, which is a good thing — turnover among independent sales agents is very high. While it's generally an advantage to have a dedicated point of contact, be aware that your account manager won't be available 24/7 (they have to sleep, too). Outside of regular business hours, you'll be talking to a customer support representative.
Many merchants in our Comments section and on consumer protection sites such as the BBB have expressed dissatisfaction with Elavon's customer support. Many of these complaints refer to resellers, such as Costco Merchant Services. However, there are also many complaints directed at Elavon itself, mostly from small business owners.
Elavon earns a Fair rating in this category despite its use of dedicated account managers and the availability of true 24/7/365 customer support. There are simply too many complaints from small business owners regarding the quality of support offered to ignore.
Elavon Merchant Services Reviews & Complaints
Negative Elavon Reviews & Complaints
Elavon has been accredited by the BBB since 2009 and currently has an A+ rating. The company presently shows 126 complaints filed against it within the past three years, 50 of which were filed within the last twelve months. This represents a slight increase in complaint volume since our last Elavon review update in 2020. While the number of complaints seems overwhelming, remember that Elavon serves over 2 million merchants. With that large of a customer base, complaints are inevitable. Elavon has responded to every complaint, which is part of why it has an A+ rating.
Ripoff Report also has 73 complaints filed against Elavon, mostly alleging the same issues as the BBB complaints. Interestingly, the most recent complaint is from 2018. Many of the complaints appear to be directed at resellers rather than Elavon itself. Also, there are many complaints filed against Ladco Global Leasing Solutions due to the horrible leasing terms that the company imposes on its merchants.
Looking at Elavon merchant services reviews, these are the most common issues you'll see reported by merchants:
Withholding Of Funds/Termination Of Accounts: This is a trend in payment processing, especially among companies that offer instant approval. These companies accept a certain amount of risk for taking on a merchant. If that merchant starts conducting business outside of the agreed-upon terms, the company has a right to investigate. That said, there is a big difference between protecting the company and arbitrarily freezing accounts for even the slightest suspicion, and it's something we give a lot of weight to in our ratings. You can learn how to avoid this situation by checking out our article on how to avoid merchant account holds, freezes, and terminations. If you are a high-risk merchant, you'll need to look for a high-risk specialist like Durango Merchant Services or PaymentCloud.
Overpriced Equipment Leases: While Elavon's pricing plans for small businesses allow you to buy your equipment outright, the company continues to partner with Ladco Global Leasing Solutions to lease terminals to larger businesses. Ladco has a terrible reputation in the industry, with noncancelable four-year leasing terms that will cost you thousands of dollars over the life of the lease. Many merchants complain about having to buy out the remaining months of their lease, even after returning their terminals and closing their accounts. The company now also offers a month-to-month rental option for terminals. While it's a much better option than leasing, you could still end up overpaying for your equipment in the long run.
PCI Compliance Fees: There are still several older complaints regarding Elavon's PCI compliance fee. While the amount seemed to vary from one merchant to another, it was much higher than the industry average of about $99 per year. These complaints have dwindled in frequency now that Elavon apparently no longer charges for PCI compliance (at least under its flat-rate pricing option).
Positive Elavon Reviews & Testimonials
When seeking out Elavon credit card processing reviews posted by merchants, I noticed that positive testimonials aren't nearly as numerous as complaints, but they do come up occasionally. There are eight testimonials on Elavon's website, all of which provide an in-depth profile of the business and appear authentic. Any positive feedback that isn't offered by the company itself is, unsurprisingly, more difficult to find. If you've had a good experience with Elavon, please let us know about it in the Comments section below.
According to merchants, positive aspects of Elavon's service include the following:
Quality Products & Services: Merchants were particularly happy that Elavon's point of sale (POS) systems and processing services were able to meet the needs of their businesses.
Disclosure Of Some Fees & Rates: Flat-rate pricing doesn't make sense for everyone, but it can be a good deal for a small or newly established business. A large company such as Elavon doesn't have to cater to small businesses. The fact that it does sets it apart from many other processors that clearly have no idea how to market to small businesses.
No Early Termination Fees: While Elavon doesn't provide true month-to-month contracts, dropping its early termination fee puts the company ahead of other traditional processors who still charge an ETF. Note that not all merchants will be offered a contract with no early termination fee. Insist on this condition when negotiating your account and make sure it's included in your contract before signing up.
Final Verdict
If you're a small business owner and you've been shopping around, you've probably noticed that Elavon's flat-rate pricing plan is similar to Square. The processing rates are nearly identical, although Elavon's pricing is more expensive due to the $10/$20 monthly terminal rental fee.
The most significant advantage Elavon's pricing has is that you'll have a full-service merchant account right off the bat, making it easier to transition to interchange-plus pricing when your business grows enough that flat-rate pricing no longer makes business sense. With Square, if you outgrow the service, you'll have to switch processors to get a full-service merchant account and interchange-plus pricing.
If working with a large, direct processor is important to you, Elavon ranks as better than average, and we have no problem recommending it for mid-sized and larger businesses. Small business owners, however, should approach the company with caution. You're likely to pay more for Elavon's services than you would with many of its competitors, and you're less likely to receive the kind of top-notch customer service that larger businesses will enjoy.
Elavon offers a few advantages to large, traditional processors. The company deserves credit for eliminating its early termination fees and disclosing its flat-rate pricing plans. At the same time, it loses a few points for not disclosing the availability of interchange-plus pricing and for inconsistent customer service and support. Heavy reliance on independent sales agents and the continuing partnership with Ladco Global Leasing Solutions for terminal leases also significantly lowered the score. Additionally, the complaint volume remains considerable and has slightly increased as of late.
Overall, Elavon gets 3.5 out of 5 stars. While this isn't a bad score, it's not great, either. If you'd rather go with a more highly-rated provider, go through our merchant account reviews to get a fuller sense of your options.
---
Our Top Pick To Save On Payment Processing 💰
PaymentCloud


---
PaymentCloud has an excellent track record for service quality, support, and fair pricing. Learn more from PaymentCloud.
Our Top Pick To Save On Payment Processing 💰
PaymentCloud


---
PaymentCloud has an excellent track record for service quality, support, and fair pricing. Learn more from PaymentCloud.
To learn more about how we score our reviews, see our
Credit Card Processor Rating Criteria
.