talech POS Review
talech POS is a great option for retail, restaurant, and service-industry businesses needing advanced features at great prices.
Expert Analyst & Reviewer

UPDATED
Advertiser Disclosure: Our unbiased reviews and content are supported in part by
affiliate partnerships
, and we adhere to strict
guidelines
to preserve editorial integrity.
talech POS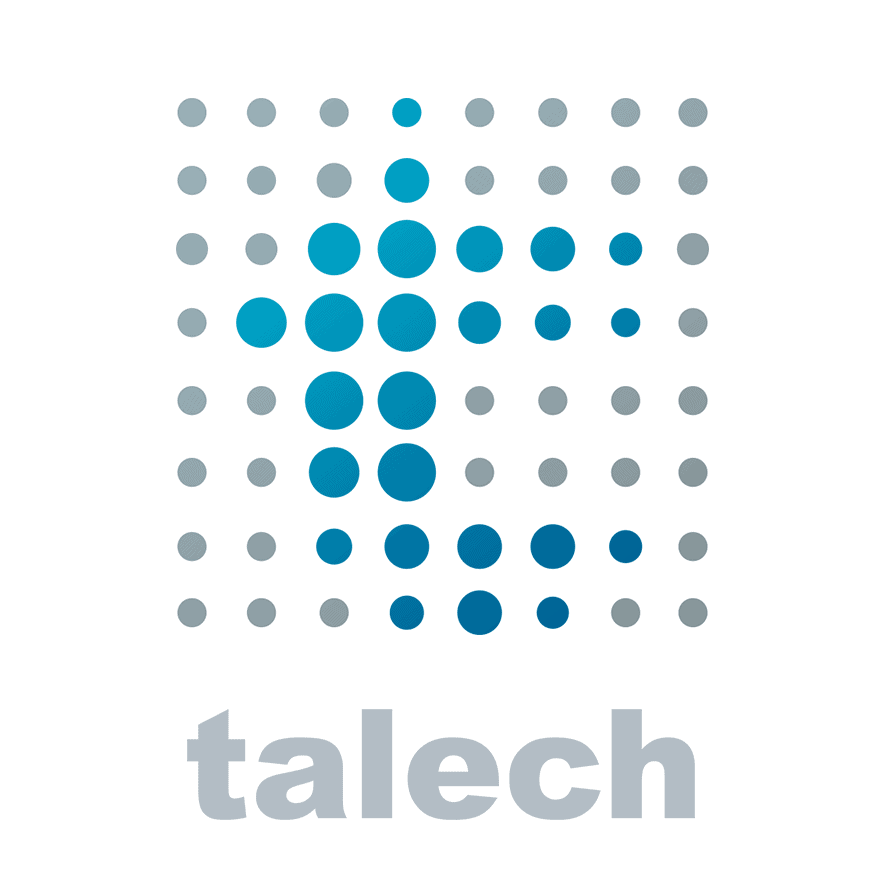 Pros
Numerous built-in features
Industry-specific POS solutions
Excellent, transparent pricing
Choice of payment processor and POS hardware
Cons
Limited integrations
Limited offline mode
talech POS Overview
talech POS is a point of sale system with tailored solutions for retail, restaurant, and service-based businesses. While not as well known as POS providers like Shopify or Lightspeed, talech offers features such as online ordering, table mapping, and appointment scheduling that are on par with POS industry leaders, often at a lower price point.
In fact, with advanced inventory features, in-house marketing capabilities, and the ability to integrate with virtually any payment processor, talech takes your standard POS to the next level.
At the same time, talech still lags somewhat with its offline functionality and eCommerce features, as well as the number of third-party software integrations available. If you have specific third-party integrations you can't part with, don't have consistent WiFi coverage, or want to grow in the eCommerce sphere, consider looking elsewhere for your POS needs.
Otherwise, talech POS is a solid choice for many small business owners.
Not sure if talech is the POS system for you? Keep reading to find out.
What Is talech POS?
talech POS is a cloud-based point of sale system with custom solutions for retailers, restaurants, and service-based businesses. talech offers an extensive feature set at great prices, so this POS is a solid choice for businesses of all sizes.
talech POS Pricing
| talech POS Plan | Price | When To Use |
| --- | --- | --- |
| talech POS Mobile Plan | $0/month | If you only need to take cards and contactless payments on the go |
| talech POS Starter Plan | $29/month | If you have a small retail store or cafe |
| talech POS Standard Plan | $29/month | If you have a mid-size retail store or quick-serve restaurant |
| talech POS Premium Plan | $99/month | If you have a large retail store, full-service restaurant, or service-based business |
talech has some pretty competitive pricing, especially considering the level of functionality that comes with the software. You can schedule a 30-minute demo to view the more advanced features of talech or start with the free mobile POS plan.
talech's pricing is month-to-month, so there's no long-term commitment.
Regardless of which plan you're on, each additional device is $29/month.
talech Mobile POS Plan
talech's Mobile POS plan costs $0/month and includes the following:
talech mobile POS app to take payments with your smartphone
100 product listings
Basic order management and discount settings
The Mobile plan is best for very small businesses that have no permanent location, sell only a few items or services, and don't need inventory features.
talech Starter POS Plan
talech's Starter POS plan costs $29/month and includes everything in the talech Mobile plan, plus:
Unlimited devices ($29/month for each additional device)
500 products
Products with variations and modifiers
Cash drawer management
24/7 phone and email support
Gift cards ($19/month add-on)
The Starter plan is best for small retail stores and very small bakeries/cafes.
talech Standard POS Plan
talech's Standard POS plan costs $69/month and includes everything in the Starter plan, plus:
Unlimited products
Multistore support
Time-based services
Kitchen printing
Advanced reporting
Kiosk mode
Customer-facing display
Third-party integrations
Online ordering ($49/month add-on)
The Standard plan is best suited for quick-service restaurants and mid-sized retailers.
talech Premium POS Plan
talech's Premium POS plan costs $99/month and includes everything in the Standard plan, plus:
Online ordering is included for free
Mobile-friendly appointment booking website
Appointment staff management
Table management
Coursing
Automatic gratuity
The Premium plan is best suited for full-service restaurants, multistore retailers, and service-based businesses, such as salons and spas.
If you do own a salon or spa, check out our post on the best salon POS systems to see how talech stacks up to the competition.
talech POS Features
talech breaks its POS offerings into three specific categories: retail, restaurant, and services. The retail features are also included in the restaurant and services categories.
Here is a breakdown of the different features available for retail, restaurant, and service-based businesses.
Note: Some features are only available on higher pricing plans.
talech Retail Features
Customer card on file (dependent on POS hardware you choose)
Online ordering
Order holds
Customer-facing displays
Exchanges, returns, and store credit
Stock takes
Item/service bundling and assemblies
Wholesale item breakdown (e.g. breaking down a case of alcohol into individual bottles for sale)
Real-time inventory syncing
Inventory tracking by category (e.g. salon product used for services, salon product sold, damaged product)
Fixed and variable inventory pricing
Employee clock-in/clock-out and timesheets
Manager swipe card to restrict who performs administrative tasks
Digital and physical gift cards
Points-based loyalty program
Automated time-based discounts and promotions (e.g. Monday happy hour, salon super sale Sunday)
Cash drawer till count, payouts, cash drops, pay-ins, and void tracking
Sell items by weight (great for foodservice businesses selling prepackaged goods, grocery stores, salons selling hair products, etc.)
Service charges (great for large group charges, rush order charges, delivery fees, etc.)
Supplier tracking
Automated/manual purchase order creation
Invoice order creation with partial payment option
Barcode generation and PDF printing (no need for smaller retailers to invest in a printer)
Labor cost reporting
Basic/advanced inventory reporting
Track customer history and email marketing engagement
House accounts
Multistore support
talech's manager swipe card builder, cash drawer monitoring functions, and inventory management capabilities make it one of the best liquor store POS systems.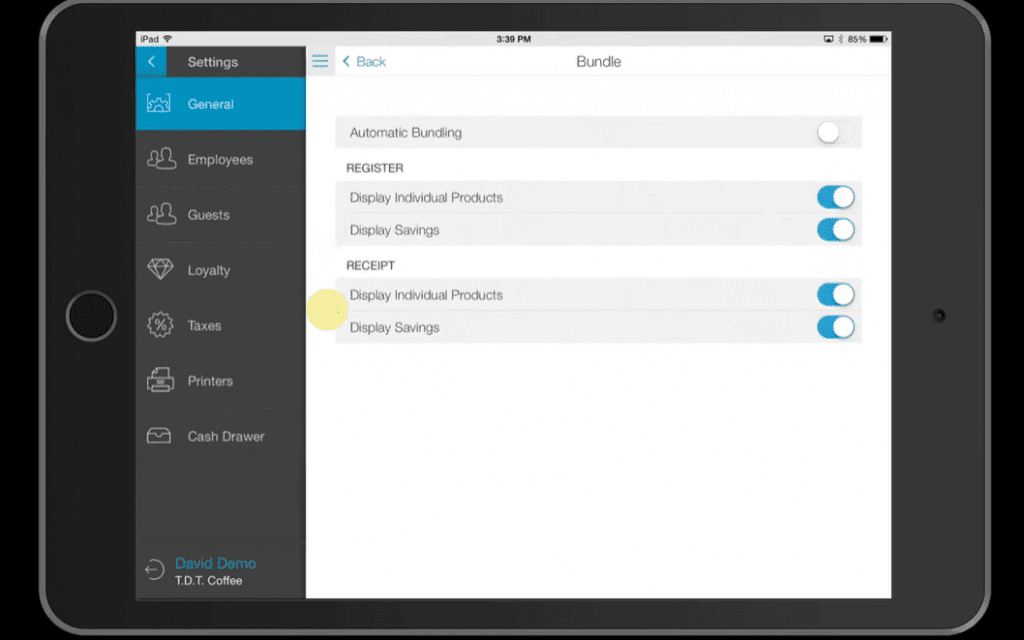 talech Restaurant Features
Split and merged tickets
Table mapping
Pre-authorizations (great for bars and clubs)
Item modifiers
Custom order types (dine-in, takeout, third-party delivery service order, etc.)
QR code generation for contactless ordering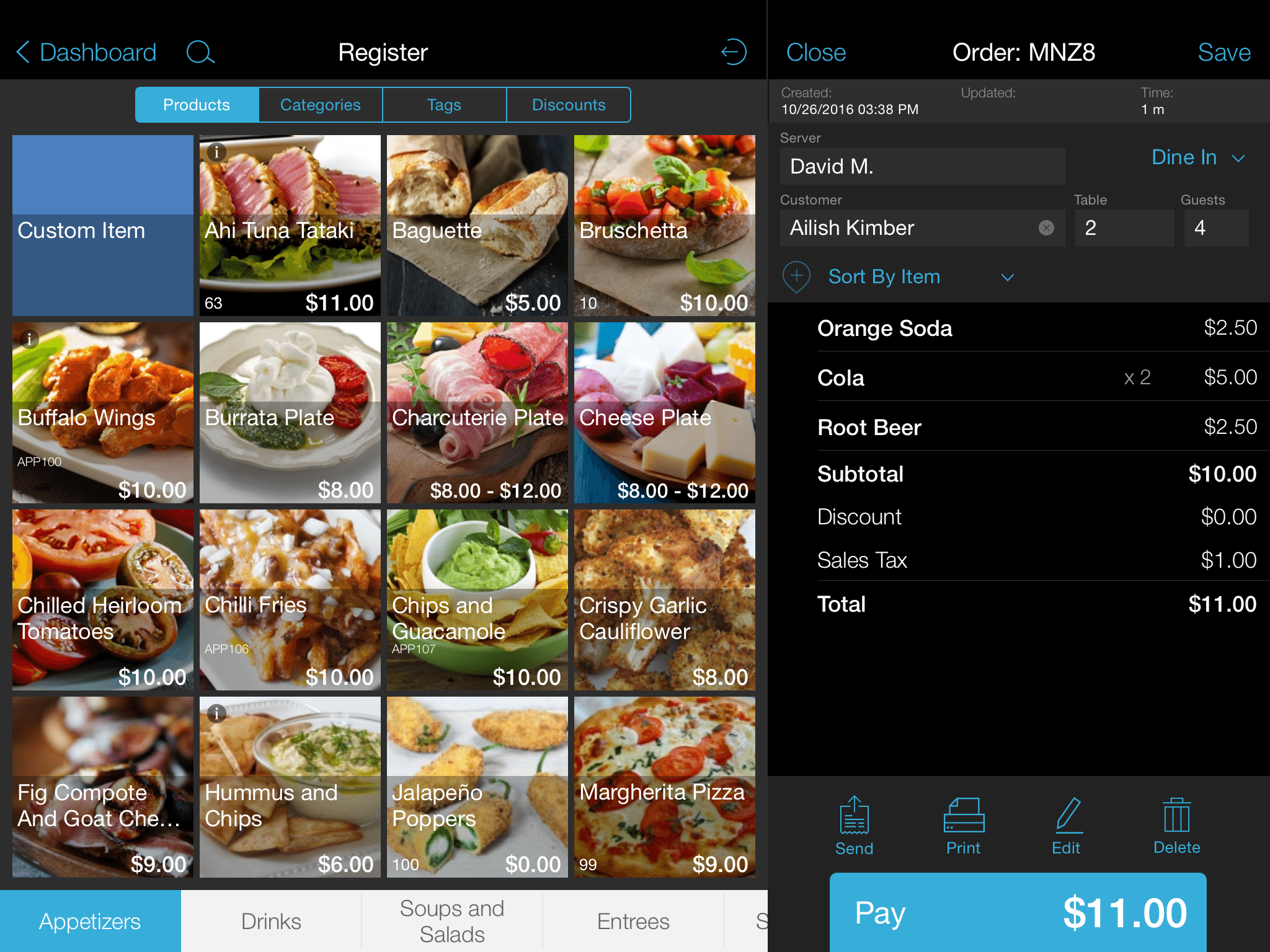 talech Services Features
Mobile-friendly booking website
Online booking button (acts much like a buy button, which you can use to sell on your blog or website.)
Staff scheduling
Auto/manual booking confirmations
Enable/disable online cancellations
Mark no-shows and cancellations
Automated appointment reminders via email, SMS, or both
Hide a number of appointment slots for walk-in customers to fill
Start/end padding time for staff to prepare to take their next client
Client self-check-in kiosk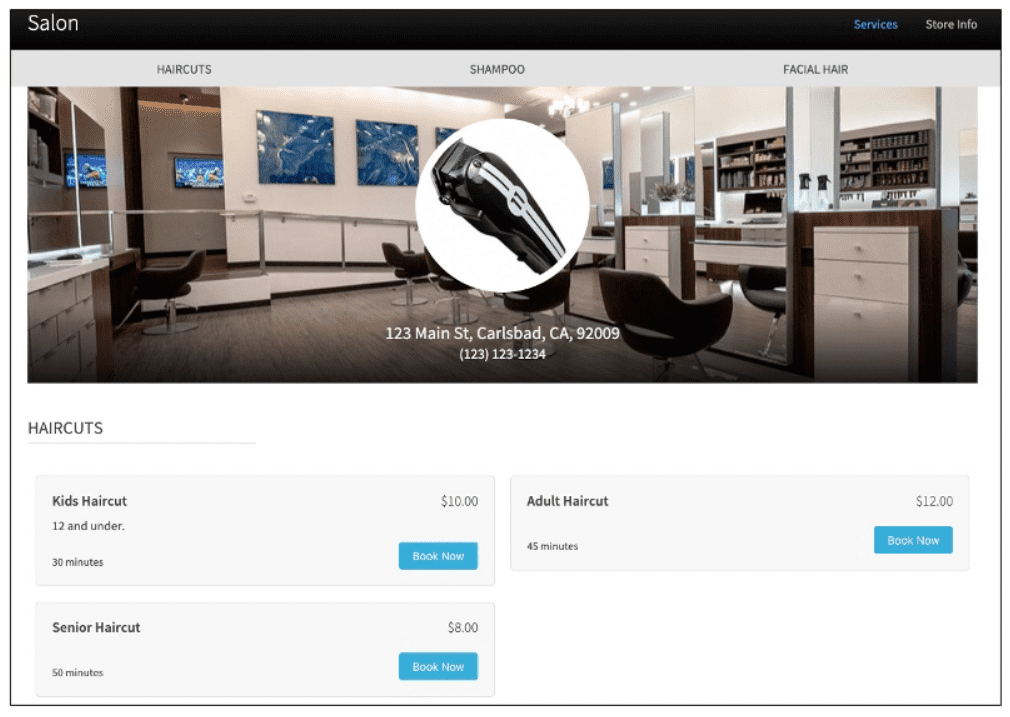 Is talech POS User Friendly?
Staying true to the DIY model of the 21st century, talech POS is designed to be easy to set up and use. It's very sleek and user-friendly with an intuitive layout and large buttons. Both POS user admins and cashiers report that one of the highest qualities of talech is the software's ease of use.
The average merchant can get essential functions up and running with little or no help from the how-to articles or technical support. You can watch support videos to get an idea of how the different parts of the system operate.
Customer Service & Support
In previous years, talech POS reviews included many complaints about customer service, but that trend seems to have ended.
talech offers the following support options for merchants:
Phone: Available 24/7 with practically no wait time.
Email: Although this service is also available 24/7, you could be looking at a 12-24 hour response time.
Knowledgebase: If you don't feel like contacting support, you can always do some troubleshooting yourself with the searchable database of help articles. There are also some training videos covering basic functions.
Live Chat: talech has a strong live chat function that promptly connects you with a human. This feature is available Monday through Friday from 8 AM to 5 PM.
Payment Processing With talech POS
talech has partnered with several banks and payment processors to make it possible for you to choose virtually any merchant services provider you would like to work with.
talech specifically lists Elavon and Global Payments as EMV-compliant processors that integrate well with the system, but the actual list is much longer, including Bank of America Merchant Services, Vantiv, Chase, and others. Additionally, talech's USAePay gateway allows talech customers to connect to all major credit card processors in the US.
Contract Length & Early Termination Fees
talech offers monthly and annual plans. You may upgrade or downgrade your pricing plan at any time by contacting talech support, and the changes will take place on your next billing cycle. There are no refunds on any plans.
If you do not pay your fees on time, or talech can't process your payment, you are automatically charged a $15 fee. talech may also charge a 1.5% late fee (or the highest amount by law, whichever is lower) per month from the payment due date until your account balance is paid in full.
If you deactivate your talech account, then reactivate it, you are charged a $50 reactivation fee.
talech may change your fees at any time but will give you a 30-day notice before doing so.
talech POS Integrations & Add-Ons
Unfortunately, talech only directly integrates with the following third-party software:
Accounting: QuickBooks Online, Xero, Sage
Labor Management: Homebase
Kitchen Display Systems: Epson, Fresh KDS
On the plus side, talech currently partners with 21 companies related to merchant services and POS hardware, so you have flexibility in terms of payment processing as well as equipment such as registers, card readers, customer-facing displays, and kiosks.
talech POS Reviews, Complaints, & Testimonials
There aren't a ton of talech reviews. Still, many of them speak highly of talech, especially when it comes to price and software usability.
Negative talech POS Reviews & Complaints
These are some common complaints about the POS:
Reporting: This area is not as robust as it could be, even if you subscribe to a plan that includes "advanced" reports. You might even need a third-party reporting program to supplement the system, depending on your business needs.
Limited Offline Functionality: This is to be expected of any cloud-based software, but many of the top-performing POS vendors have found ways to work around internet outages and keep their systems running almost seamlessly in the midst of them.
Customer Service: Several customers have complained about long wait times or poor customer service experiences.
Glitches: A few customers complained about the system lagging at various times or functions that didn't seem to operate as intuitively as they should.
Positive talech POS Reviews & Testimonials
Here are some things customers appreciate about talech:
Ease Of Use: The majority of talech customers are impressed with how easy the system is to navigate and use.
Pricing: For the number of features you have access to, talech's subscription cost is difficult to match; many customers cite this as a significant reason behind their decision to go with talech.
Customer Management: A common theme among talech users is how easy it is to track customers, keep tabs on their spending habits, and contact them for marketing campaigns.
Credit Card Processing Options: You aren't locked into a contract with any "preferred" credit card processor with this software.
Industry-Specific Features: It's difficult to offer an all-in-one POS that has the built-in functionality to suit retail, restaurant, and service-based businesses, but talech pulls it off.
Final Verdict Of talech POS
talech offers an impressive array of features at an exceedingly affordable price. This software has both general and niche POS features that give small business owners in a variety of industries the tools they need to operate efficiently.
In fact, talech made our list of the best restaurant POS systems, mostly due to the excellent price point when compared to similar POS offerings.
However, talech doesn't work as well as other POS systems when there's no WiFi, which is why it did not make our list of the best food truck POS systems. talech doesn't have extensive eCommerce features either, so we wouldn't recommend this POS software for businesses heavily focused on selling online.
In general, talech is one of the best low-cost POS systems on the market. If you're very budget conscious, though, read our post on the best free POS systems before deciding which POS to start out with.
talech POS FAQs
---
We've done in-depth testing of each and confidently recommend them.
We've done in-depth testing of each and confidently recommend them.
To learn more about how we score our reviews, see our
Point Of Sale (POS) Software Rating Criteria
.