Expert Analyst & Reviewer

UPDATED
Advertiser Disclosure: Our unbiased reviews and content are supported in part by
affiliate partnerships
, and we adhere to strict
guidelines
to preserve editorial integrity.
Global Payments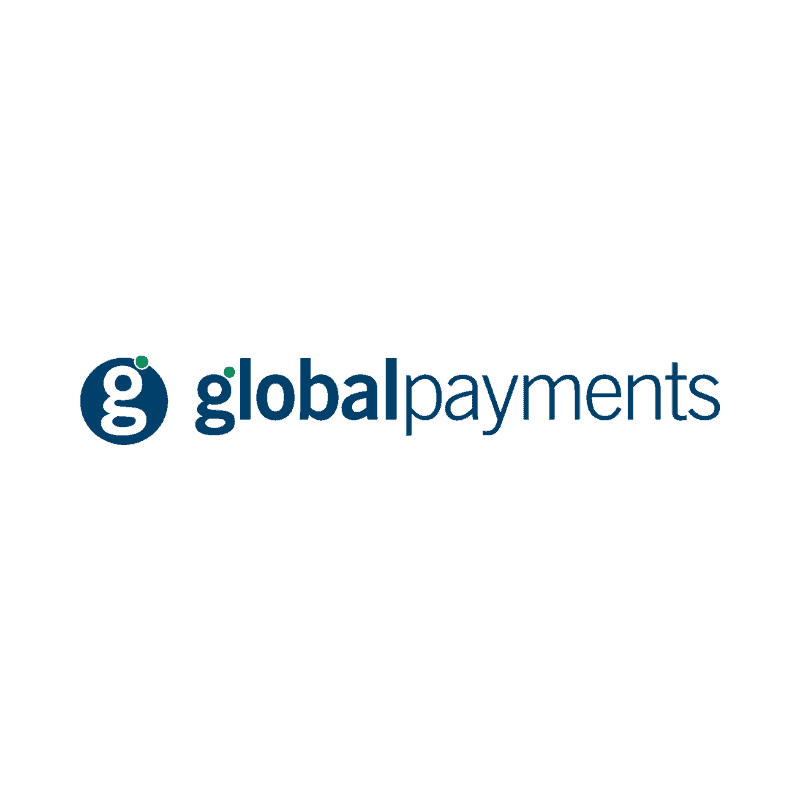 Pros
Comprehensive line of products and services
Broad support for international merchants
Interchange-plus pricing available
Cons
No pricing disclosures on the website
A three-year standard contract with an automatic renewal clause
Early termination fee
Extensive use of independent sales agents
Expensive for low-volume merchants
High complaint volume
Global Payments Overview
What is Global Payments, and should you consider using its services for your small business? Global Payments is a merchant services provider headquartered in Atlanta, Georgia. Founded initially as National Data Corporation back in 1967, the company today serves over 3.5 million merchants in over 38 countries worldwide. In recent years, it's acquired Heartland Payment Systems and TSYS, making it one of the largest organizations in the processing world.
Large, direct processors frequently have a bad reputation, particularly regarding their poor treatment of small businesses after the sale. This often has little to do with the actual processor and more to do with the independent sales office or specific sales agent marketing the company's services through a third party. Volume is also a factor. Since a big processor serves hundreds of thousands (or, in this case, millions) of merchants, negative feedback can pile up quickly, even if just a tiny percentage of merchants have issues that are serious enough to warrant filing a complaint.
Unfortunately, Global Payments has attracted more than its fair share of criticism in recent years, mainly from small business customers that received poor service or felt they were being overcharged. While it hasn't reached the four-digit complaint level that rival Fiserv (formerly First Data) has, complaints nonetheless number in the hundreds — a cause for concern for any company.
As the name implies, Global Payments maintains several divisions and subsidiaries around the world (in North America, Europe, Brazil, and the Asia-Pacific region). Unfortunately, Global's US website provides only a limited overview of the company's products and services. Global Payments processing rates, account fees, and contract terms, for example, are not disclosed at all. These details are all highly variable, so you'll have to negotiate for the best possible deal when working with your sales agent.
As one of the largest companies in the processing industry, Global Payments has the resources to do all of its transaction processing in-house. It also offers a robust lineup of products and services that will meet the needs of any business. If you have a big business with complex requirements, the company might be a good option for you. Larger businesses can negotiate the low interchange-plus rates they deserve due to their high monthly processing volume, and the company will help you find any solutions you require. Small business owners looking for flexible, low-cost processing services, however, should look elsewhere.
Global Payments receives an overall score of just 3 out of 5 stars. While the company's restrictive long-term contracts, expensive cancellation fees, and heavy use of independent sales agents are pretty much par for the course in the world of traditional merchant services providers, it clearly has the resources to do better.
For most of our readers, Global Payments will not be a good choice.
Global Payments Credit Card Processing & Services
Global Payments credit card processing offers a full range of payment services for in-person, online, and mobile transactions. The website provides a very basic introduction to each of these services, but you'll have to talk to a sales representative for specifics. At any rate, we can't possibly cover all of Global's offerings here, especially with the added variety of multiple countries at play. Here's an overview to get you started, with a focus on the US and Canada:
Merchant Accounts: As we've mentioned above, Global Payments is a direct processor. There's no intermediary here, so you (hopefully) won't get the run-around if there's a problem with one of your transactions. Also, you'll always deal with the same organization for customer service and support.
International Processing: Global Payments serves merchants in North America (including Canada), South America (Brazil), Europe, Asia, and Australia. Processing is possible in around 140 currencies and settlement in 15 currencies.
Unified Commerce Platform: This software-based service is Global's integrated payments platform. It's designed for international merchants who need to accept both retail and eCommerce transactions. The Unified Commerce Platform is available in over 100 countries and supports more than 140 payment methods. As you might expect, it also includes an integrated online reporting tool to help you track how your business is doing.
Payment Gateway: If you're an eCommerce merchant, you might be interested in Global Payments' in-house payment gateway. Note that there is some (but not full) overlap between features provided by this gateway and the Unified Commerce Platform. Hosted payment pages, direct API integration, "buy now"/ "donate now" buttons, shopping cart integrations, and Apple/Google/Samsung Pay are among the features available.
Virtual Terminal: The company's virtual terminal is a simple, merchant-facing solution for processing mail order, telephone, and email orders and does not require a special developer integration — just a web browser. If you're also going to accept the occasional card-present transaction, you'll need a card reader that can connect to your computer via either USB or Bluetooth.
Subscriptions & Recurring Billing: This is a fairly common feature of merchant accounts and payment gateways these days. The Unified Commerce Platform also features an automatic account updater, which is super-handy in preventing lost time and revenue related to expired credit cards.
Credit Card Terminals & Point Of Sale (POS) Systems: Global's US website is somewhat vague about its processing hardware but does provide some information about its Register POS system and Terminal Plus credit card terminal. The former is a touchscreen-based point of sale (POS) system that accepts EMV and NFC-based payment methods. It also includes a built-in barcode scanner and receipt printer and integrates with an optional cash drawer. The latter is a wireless credit card reader that looks almost identical to a Clover Flex and offers similar functionality. Global Payments pricing information is not disclosed, but we'd caution you against leasing your equipment. You can also check out our article on the best POS systems for small businesses to see how the Global Payments Register compares with these other options.
Mobile Payments: Accepting payments on the go is more popular than ever, and many small businesses rely on an mPOS-only solution to rein in costs and accept payments anywhere. Global Payments uses the Mobile Pay app (still referred to as Heartland Mobile Pay on the Apple App Store) for US merchants. It's available for free for both iOS and Android devices and works on both smartphones and tablets. You'll also need the company's Mobile Pay Card Reader, which connects via Bluetooth and supports magstripe, EMV, and NFC-based payment methods. While the app is free, you should expect to pay around $60 for the card reader.
Industry-Specific Solutions: Industry-specific resources are available for just about every type of company imaginable. Here are some of the more interesting or unique business sectors:

Greater giving (fundraising, auctions)
Micropayments (laundromats, arcades, correctional facilities)
School payments (cafeterias, student stores, school fees)
Gaming/Casinos
Internet of Things (IoT)
Global Payments Fees & Rates
Global Payments does not disclose any pricing information on its website. Your Global Payments rates and fees are negotiable, so don't be afraid to haggle a bit. If you're not sure what to ask about, check out our article, The Complete Guide To Merchant Account & Credit Card Transaction Fees, or our infographic, A Visual Guide to Credit Card Processing Fees & Rates.
The company generally offers either interchange-plus or membership pricing to all new merchants, even small business owners. However, it doesn't disclose this policy on its website. There's always the possibility (particularly with an independent sales agent) that you'll be offered a more expensive tiered pricing plan if you don't insist on interchange-plus.
Regardless of which type of pricing plan that's offered to you, there will be a monthly account fee that will be charged whether you use your account during a given month or not. This is in contrast to payment service providers (PSPs) that specialize in low-volume accounts, typically offering flat-rate pricing and no monthly fee (Square is a classic example). While flat-rate pricing is not as inherently transparent as interchange-plus, it can be less expensive overall for small and micro-business owners.
Global Payments doesn't disclose any of the specific fees that you'll have to pay to maintain your account or pricing for optional add-on services, so be sure to inquire about these before signing up. Sales agents throughout the processing industry are notorious for pushing additional services — some of which you will actually need — but neglecting to mention that there's an additional fee to add them to your account.
One fee that's been the subject of numerous merchant complaints recently is the whopping $299 per year that Global charges as an annual account maintenance fee. We can't emphasize enough how critically important it is to thoroughly review every word of your contract before you sign up to uncover these "hidden" fees. Never rely on a sales agent to disclose this information!
Contract Length & Early Termination Fee
Merchant accounts from Global Payments include a standard three-year initial term, plus an automatic renewal clause that extends the contract for one-year periods after that. The standard contract also contains an early termination fee (ETF) that you'll have to pay if you close your account early. This fee ranges from $100 to $500, with $250 being the most common. However, some contracts include a liquidated damages clause that can result in an even higher penalty for getting out of your contract.
Fortunately, there's room for negotiation with these standardized terms, and you certainly should attempt to obtain a waiver to the early termination clause, at least. Be sure to get it in writing and keep a copy for your records. While a waiver of the ETF removes the penalty for closing your account, it's not the same thing as true month-to-month billing. You'll still need to provide adequate notice and follow the instructions in your contract to close your account. Failure to do so could result in the company continuing to charge you monthly and annual account fees even after your account is no longer in use. We've seen a disturbing number of complaints from merchants who've had this happen to them.
Sales & Advertising Transparency
Global Payments doesn't engage in much direct-to-customer marketing, and the company's US website offers little specific information beyond the usual marketing fluff. Global employs both in-house sales staff and independent agents, so the sales experience is not very standardized.
The company's broad use of ISOs and heavy reliance on independent sales agents results in many different pricing plans being pitched by different representatives. Be sure to negotiate! The most important rule to remember in negotiating with sales agents is this: Verbal promises mean absolutely nothing. Many providers include clauses in their contracts expressly disavowing any verbal assurances made by their agents. If it's not in writing and signed, you shouldn't blindly accept anything your agent tells you. You must read your entire contract and application very carefully to protect yourself from unpleasant surprises down the road.
On a positive note, Global's website does not appear to include any of the misleading sales gimmicks commonly found on the sites of other merchant services providers.
Global Payments Customer Service & Technical Support
Global Payments offers 24/7 telephone and email-based customer service to its US-based merchants. Existing customers can also log into their Merchant Portal to view the status of support requests and payment disputes. There's also a brief FAQ and access to a developer page on the company's website.
Although Global doesn't advertise it, merchant feedback indicates that users are now assigned a dedicated account manager when they sign up. While there are advantages to having a single point of contact within the company, many merchants indicated that this created problems when customer service representatives were unwilling to fix a problem without approval from the account manager, resulting in delays in resolving issues.
We also continue to see a fair number of complaints regarding the quality of Global's customer service. While the company seems to have taken positive steps to improve in this area, it appears that merchants are still encountering problems. Unfortunately, poor customer service is one of the most common complaints against the payments processing industry in general.
Global Payments Merchant Services Reviews & Complaints
Negative Global Payments Reviews & Complaints
Despite the company's size and length of time in business, Global Payments is not accredited by the BBB. The company currently has an A+ rating, most likely due to its prompt response to all complaints and its willingness to issue refunds when appropriate.
Global Payments currently has 312 complaints that have been filed within the last three years, with 53 of those complaints filed within the previous twelve months. These numbers represent a slightly downward trend since our last review update in July 2020, when the company was still dealing with a surge in complaints following its acquisition of rival TSYS.
Global Payments appears to have transitioned TSYS merchants to its system without providing adequate notice — or even any notice — of the change, resulting in tremendous confusion among merchants and a dramatic increase in complaint volume. We find it inexplicable that a company of this size (it's now #394 on the Fortune 500) couldn't be bothered to send out a simple form letter — or even an email — to notify merchants that their accounts were now under new management.
Common issues that came up repeatedly in Global Payments reviews included the following:
Excessive PCI Non-Compliance Fees: Many of the most recent complaints come from merchants charged an outrageous $125 per month for not being PCI compliant. These fees were simply tacked onto their bills without any warning about their accounts being out of compliance. In one case, a merchant was charged the full penalty for being out of compliance for three days during their monthly billing cycle. We've always considered PCI non-compliance fees to be "junk" fees, but charging four times more than the industry average for this fee is simply unacceptable. Global seems to know this, too, as it quickly issued full refunds to every merchant who took the time to file a BBB complaint about this issue.
Withholding Of Funds & Termination Of Accounts: This can happen for several reasons. Excessive chargebacks and suspicious transactions can quickly raise a red flag that will either get you suspended or shut down, and processing outside of the limits stated in your application and contract will likely lead to withheld funds. If you plan to run an unusually large transaction or have a significant sales upswing, reach out to Global to reassess your limits. For more tips, check out our articles on how to avoid holds and minimize chargebacks.
Poor Customer Service: An abnormally large number of Global Payments complaints allege poor customer service and difficulty in reaching a representative at all. While most payment processors struggle in this area, it's particularly unacceptable in the case of a company that clearly has the resources to do better in this area. It's also an unfortunate reality that large processors such as Global pay far more attention to their biggest customers than they do to small business owners.
Difficulty Closing Account: Several merchants have complained about problems in canceling their service. As long as your contract remains active, you will be charged your "base fees," which usually add up to at least $40-$50 per month. If you don't keep a careful eye on your bank statements, this can easily go unnoticed and accumulate quickly. Furthermore, if your account is not closed promptly, you may be charged an early termination fee that could have otherwise been avoided.
Positive Global Payments Reviews & Testimonials
Global Payments name-drops a lot of its more well-known clients on its website, including Starbucks, Taco Bell, and Burger King. However, no testimonials from these companies are provided. There are detailed case studies from four major customers, including Golden Corral, Purdue University, and others. It's somewhat surprising that a company as large as Global Payments doesn't put more effort into producing the kind of professional, compelling testimonials and case studies that many much smaller providers offer.
There are also a surprising number of 5-star reviews of Global Payments' UK division on Trustpilot. Many of them appear to have been submitted at the request of the merchant's sales agent after setting up their account. Merchants who've been with the company for more than a week or two appear to tell a different story; many of the 1-star reviews focus on the kinds of issues that typically arise after at least several months of using a provider.
We also continue to receive comments on Global Payments from our readers, and very few of them are very positive. If you've had experience with Global Payments (good or bad), please tell us about it in the Comments section below.
Final Verdict On Global Payments Merchant Services
With a company such as Global Payments, the name speaks for itself. Global undoubtedly runs a large, successful, and highly capable payment processing business. This is not a fly-by-night operation (although that could fairly be said about some of its ISOs). However, just because a business is successful does not mean that it's a good proposition for all of its customers. Global certainly does have some significant resources and has recently muscled its way into the Fortune 500 following acquisitions of several of its smaller rivals.
If you run a large business that needs access to more specialized resources and services than a smaller provider can offer (for example, support for international payments), it might be worth looking into Global Payments. For smaller businesses, you'll want to look elsewhere. Global is not a good "starter" merchant services provider. Sales and advertising transparency are lacking, which means you have to come ready to negotiate and knowing what to ask for (such as getting fair interchange-plus pricing and dropping the early termination fee).
Despite being one of the largest processors in the industry, we're only awarding Global Payments an overall score of 3 out of 5 stars. Although the company has a very impressive lineup of products and services, its long-term contracts with expensive cancellation penalties, poor sales practices, and reputation for below-average customer support drag its overall score down significantly.
Global can be a viable option for larger businesses with a high, stable monthly processing volume that are willing to negotiate for the best possible terms and rates. However, small business owners should look elsewhere. A good place to start your search is our Merchant Account Comparison Chart, which offers side-by-side comparisons of several of the best providers in the industry.
---
Our Top Pick To Save On Payment Processing 💰
PaymentCloud


---
PaymentCloud has an excellent track record for service quality, support, and fair pricing. Learn more from PaymentCloud.
Our Top Pick To Save On Payment Processing 💰
PaymentCloud


---
PaymentCloud has an excellent track record for service quality, support, and fair pricing. Learn more from PaymentCloud.
To learn more about how we score our reviews, see our
Credit Card Processor Rating Criteria
.