How To Accept Apple Pay
Updated on:
Posted by: Amad Ebrahimi
Advertiser Disclosure: Our unbiased reviews and content are supported in part by
affiliate partnerships
, and we adhere to strict
guidelines
to preserve editorial integrity.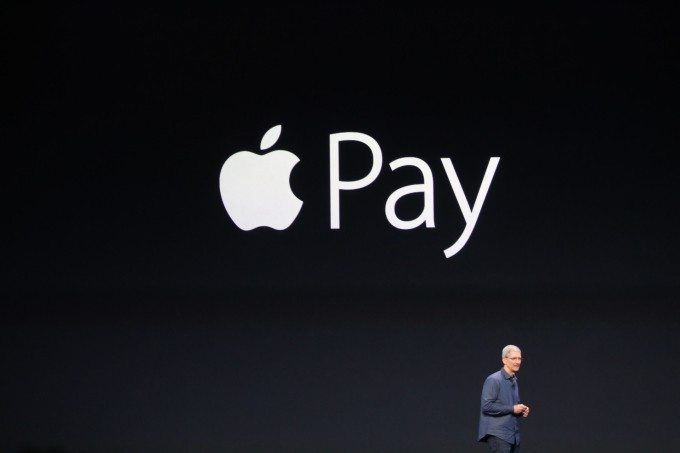 When Tim Cook, CEO of Apple, announced the release of Apple Pay in September, the retail and banking worlds responded immediately. It was as though no other form of mobile payment had ever existed when, in fact, Google Wallet was released earlier. Apple has that effect on technology.
An Overview of Apple Pay
Apple Pay allows users of an iPhone 6 or newer, iWatch or iPad to use their device to check out at enabled retail terminals and certain apps. Once a credit or debit card is registered in Passbook, Apple Pay creates a unique transaction code for each purchase, never disclosing the user's credit card information. Fingerprint identity sensors in the iPhone ensure nobody but the original user makes purchases with the device.
It works like this. A customer walks up to the cashier and taps the iPhone on an enabled terminal. The phone may ask for fingerprint identification, but that's the extent of the transaction: tap and go.
Why Is It Important To Accept Apple Pay?
Apple Pay is the retail technology of the future, and it's happening today. In the same way debit cards made checks practically obsolete, Apple Pay will push physical credit cards into old wallets stuffed in forgotten purses at the back of your closet.
In addition to providing you with an advantage over competitors who don't accept Apple Pay, you'll be preparing for the inevitable point of sale upgrade come October 2015. There's a reason old cash registers are in antique stores now. Progress favors the technologically advanced. Call it survival of the fittest, business equipment edition.
The Benefits of Apple Pay
At least with Apple Pay, you benefit from keeping up with the early adopters. Perhaps the greatest benefit of enabling Apple Pay at your restaurant or retail store is the added security it generates. Companies like Home Depot and Target could tell you all about the headaches and costs associated with a security breach that exposes customer credit card information to hackers. Apple Pay reduces the opportunity for fraud by creating unique transaction codes and requiring fingerprint authentication. When your customers are more secure, you're more secure.
As far as customer service is concerned, you'll find there is a demand for more stores to have Apple Pay. Ask Rite Aid and CVS about the backlash they got for disabling Apple Pay for their customers. It wasn't pretty. Once customers experience the convenience, it's hard to go back.
How Much Does Apple Pay Cost?
The cost for Apple Pay is the same as if your customer were to pay with a credit card, the same fees and rates your merchant services provider already charges. The same rates will apply to Apple Pay purchases. Additional costs may be necessary if you have to upgrade your processing terminal. Since terminals need to be EMV chip ready by October of 2015 anyway, any increased expense you may incur to upgrade to a NFC capable terminal (That's tech talk. See below for a layperson explanation.) would overlap with an Apple Pay upgrade, perhaps entirely.
What is NFC?
NFC is the technology that makes Apple Pay work. It is an acronym that stands for Near Field Communication. Essentially it allows two devices to share small bits of data. Think of the way the Bluetooth in your phone communicates with the stereo system in your car to allow for hands-free calling, the way toll tag readers scan your car as you drive past, or the way your employee badge unlocks a door. In each of these situations, two separate entities communicate in thin air. NFC is similar technology with some added bonuses.
First of all, it uses less power than Bluetooth so it won't drain your precious percentage points when you use it with Apple Pay. Secondly, NFC requires devices be closer to each other (thus the "near" in the name) to communicate, usually within just a few centimeters. This provides security because it significantly limits the potential for hackers to intercept communications. They would essentially have to be standing right beside you. Finally, NFC allows for two-way communication instead of just one-way. In other words, the terminal where you tap your Apple Pay device can communicate with your phone, delivering rewards points or custom coupons.
How Does My Company Accept Apple Pay?
In order to accept Apply Pay, you need an NFC terminal. Walkie-talkies only work when both pieces are on the same frequency. The same is true for Apple Pay. Just because the iPhone has Apple Pay enabled doesn't mean it can communicate with just any point of sale system. An NFC terminal is required. We recommend the following processors for your consideration:
The retail industry is running full speed toward contactless NFC and mobile payments. Jump on board now and ride the wave of momentum with your customers.