Chase Payment Solutions Review (Formerly Chase Merchant Services)
While Chase Payment Solutions won't be the ideal service for every business, the company does offer an impressive amount of breadth of products and services.
Expert Analyst & Reviewer

UPDATED
Advertiser Disclosure: Our unbiased reviews and content are supported in part by
affiliate partnerships
, and we adhere to strict
guidelines
to preserve editorial integrity.
Chase Payment Solutions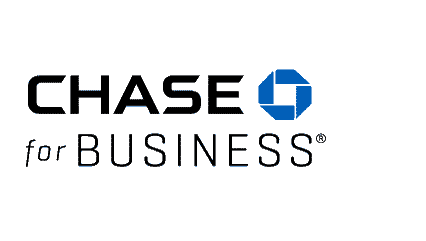 Pros
Large direct processor
No monthly fee with a standard account
No terminal leases
Month-to-month billing available
Interchange-plus pricing available upon request
Next-business-day funding for QuickAccept customers
Cons
Limited pricing information disclosed on the website
"Free" credit card terminal requires a long-term contract
Chase Payment Solutions Overview
Chase Payment Solutions is the merchant services subsidiary of mammoth JPMorgan Chase Bank. The company, formerly known first as Chase Paymentech and then Chase Merchant Services, is one of the largest processors in the United States, processing over $1 trillion annually.
As you might guess, it functions as an acquiring bank, able to establish merchant relationships and process transactions. This type of business entity is also known as a direct processor, as you won't have to deal with any middlemen when using your merchant account. This can be advantageous if you're the type who likes to negotiate your rates.
Overall, we're quite pleased with Chase Payment Solutions. While Chase Payment Solutions won't be the ideal service for many businesses, the company does offer an impressive amount of breadth. From its ability to accommodate industries with high security requirements to very small businesses with its new QuickAccept program, Chase Payment Solutions can offer something to most non-high-risk companies.
Get started with Chase Payment Solutions
Chase Credit Card Processing: Products & Services
Merchant Accounts: As noted above, Chase is a direct processor, which means it will manage your merchant account and process your transactions. You'll have a single point of contact for any issues that arise, such as chargebacks or account freezes. In addition to the United States, Chase also serves merchants in Canada and several European countries.
Credit Card Terminals: If you're a Chase merchant, you can either buy your terminal outright from the company or have your existing equipment reprogrammed to work with its processing network. You also have the option of including a "free" terminal with your account. However, this offer is limited to one terminal per merchant account and also requires you to agree to a long-term contract instead of month-to-month billing. Canadian merchants also have the option of renting their equipment on a month-to-month basis. This is a much better deal than the awful noncancelable terminal leases many providers try to sell you. The company offers a full lineup of EMV-compliant terminals, including the popular Verifone Vx520 and Ingenico iCT250 models. Wireless terminals are also available. Pricing is not disclosed, so shop around online before buying a terminal from Chase. These terminals have NFC capability built into them.
Payment Gateway: For eCommerce merchants, the company offers its proprietary Orbital Payment Gateway, a highly-rated payment gateway that won the Judges' Choice Award for Best E-Commerce Platform/Gateway at the 2015 Card Not Present Awards. Authorize.Net (see our review) and many other third-party gateways are also compatible with the company's system.
Virtual Terminal: Merchant service by Chase also offers its Orbital Virtual Terminal, which allows you to turn your computer into a credit card terminal and enter transactions manually or with an optional USB-connected card reader. The web-based virtual terminal is free, but you'll have to pay extra for the card reader. It's a worthwhile investment, as you'll save money on processing costs with lower card-present rates.
Mobile Processing: Merchants who need a smartphone or tablet-based processing system can use the Chase Mobile Checkout app (available for both iOS and Android) and eDynamo card reader for processing capabilities and reporting functions. The card reader is EMV-compliant and connects via Bluetooth. Be sure to read the fine print in your contract regarding the "free" reader.
QuickAccept: Chase Business Complete Banking users can use QuickAccept to accept card payments through the Chase Mobile app with or without the QuickAccept Contactless Mobile card reader (you should use it when possible, however, as the transaction fees will be lower than if you key them in manually). Payments processed through QuickAccept are eligible for same-day deposits if they're made before 8:00 P.M. ET. Shockingly, there's no additional fee for accelerating your deposit. Chase plans to market this service to businesses with less than $500,000 in annual revenue and intends to migrate many of its smaller customers over to the service. There's no monthly fee for Chase Business Complete Banking after you hit a $2,000 threshold in average daily balances, QuickAccept average daily sales volumes, or on the accompanying small business credit card. The compatible card reader costs $49.95.
Level II/Level III Processing: If you process a lot of B2B transactions, you can save money through lower interchange rates using Level II and Level III data. Don't sign up for this feature if you don't need it, however, as you'll usually incur an additional monthly fee for this option.
International Payments: As a global processor, Chase supports payments in more than 120 currencies from around the world.
Line Of Credit: If you need to establish a line of credit to start or expand your business, Chase Payment Solutions can help. See our post How To Get A Small Business Line Of Credit for more information on how this process works.
Business Credit Cards: If you need a credit card for your business, Chase offers several excellent cards, including numerous versions of the Chase Ink Business credit card.
Next-Day Funding: For businesses where cash flow is critical, next-business-day funding is available. However, you'll also have to have a Chase business bank account to take advantage of this feature. Otherwise, funding from your processed transactions typically requires two to three business days.
Developer Tools: Chase Payment Solutions offers development tools for businesses that want to play around under the hood. Chase's developer center offers a slick interface for tracking projects as well as a human contact you can approach with any implementation questions. You'll get access to Chase's Merchant Services SDK, the Orbital payment gateway, hosted payment solutions, and API access. You can get a brief overview of the project environment from a demo, but most of the developer resources aren't displayed publicly in the way they are with, say, Stripe.
The company also offers several ancillary services, such as online reporting, gift card programs, and eCheck (ACH) processing. There isn't a lot of detailed material about these services on the Chase website, so ask your sales agent for more information if you need one of them.
Chase Payment Solutions Fees & Rates
Chase Payment Solutions offers flat-rate pricing for small business owners. Unfortunately, pricing details can be tricky to find on their website. This plan also reflects the rates charged by the QuickAccept program:
2.6% + $0.10 per tap, dip, and swiped (card present) transaction
2.9% + $0.15 per eCommerce (card-not-present) transaction
3.5% + $0.10 per keyed-in transaction
No monthly account fee
Month-to-month billing with no early termination fee (ETF)
For larger businesses, the company offers a traditional interchange-plus pricing plan. Account fees start at $10 per month, and there are several other recurring and incidental fees that you should also consider. While your agent should explain these fees when setting up your account, we highly recommend that you read your contract thoroughly before signing up to confirm this information. If you buy your terminals outright from Chase or use your preexisting equipment, your contract should include month-to-month billing and no early termination fee (ETF). However, including a "free" terminal with your account will usually require you to accept a traditional three-year contract that includes an ETF.
With interchange-plus pricing, your processing rates will be subject to negotiation and based on various factors, such as your average monthly processing volume and length of time in business. Chase offers very reasonable prices on its equipment, so we recommend that you buy your terminals outright. You'll save money overall, and you won't have to accept being stuck in a long-term contract.
Check out our article The Complete Guide To Credit Card Processing Rates & Fees for an idea of what types of fees you should expect and how much they'll cost. All recurring and incidental fees should be spelled out in your contract, even if you have to wade through a lot of fine print to find them.
Contract Length & Early Termination Fee
Chase Payment Solutions generally does not impose an early termination fee (ETF) or a long-term contract for new merchants who sign up under the standard flat-rate or interchange-plus pricing plans. Be aware that in some cases, Chase might require an early termination fee in your contract in exchange for a specific benefit — usually a "free" credit card terminal.
Keep in mind, however, that if you negotiate lower-than-normal interchange-pricing rates, part of the deal could possibly include a long-term contract, in which case you could indeed be dealing with an early termination fee. Make sure to read your contract carefully if you go this route.
Sales & Advertising Transparency
Chase Payment Solutions displays far less information on its website than it did back in the Chase Paymentech days. Not only that but the information that is available isn't displayed in a particularly convenient manner.
There is, however, a decent amount of educational materials and resources available on the site for Chase merchants. While you won't learn everything you need to know about credit card processing from the collection of articles on the site, it's still impressive.
My only beef here is that Chase will sometimes redirect you to other sources without actually linking to them. Why, Chase? We highly recommend that you check it out before contacting the company for a rate quote, especially if you're just getting started in business and are new to credit card processing.
Chase Payment Solutions uses a combination of in-house sales staff and independent sales agents. As you might expect, the use of independent agents has generated a few complaints. Merchants allege that they weren't adequately informed of the terms of their contract before they agreed to sign up. Because the company uses both month-to-month billing and long-term contracts, it's imperative that you review your agreement thoroughly before signing anything. While the number of complaints regarding this issue is quite small in comparison to the overall number of merchants using Chase, you'll still want to protect yourself from the possibility of working with a dishonest sales agent by reading your contract yourself.
Customer Service & Technical Support
When you deal with a company as large as Chase, you probably won't get the same level of support you would from a small-time processor. It's just a tradeoff that you have to make to get lower rates and more extensive infrastructure.
Chase does, however, provide a 24/7/365 help desk, although it's not clear if this comes from an in-house team, outsourcing (US-based or abroad), or a combination of both. Most merchant services providers tend to use in-house experts during regular business hours and outsourced agents during the evenings and weekends. The company also provides an impressive Merchant Support Center on its new website with numerous FAQs and educational materials. This resource should be your first stop if you encounter a technical problem and might allow you to fix the issue yourself without having to get customer service involved.
Chase Payment Solutions Reviews & Complaints
Large, direct processors inevitably receive a high volume of complaints due to the huge number of merchants using their services. Chase Payment Solutions has surprisingly few complaints for a company of its size, though it still seems prone to unresolved complaints from its clients.
Negative Reviews & Complaints
Chase Payment Solutions (still listed as Chase Paymentech on the Better Business Bureau website) now redirects to JPMorgan Chase & Co. Unfortunately, that means you'll have to sift through thousands of user reviews about the bank to try to find ones specific to Chase Payment Solutions. JPMorgan Chase & Co. is unaccredited and has an A- rating.
Common issues raised by merchant services-related complaints include the following:
Difficulty In Returning Rental Equipment: While it's great to see that Chase no longer relies on non-cancellable credit card machine leases, merchants should keep a careful eye on their bank accounts when canceling their Chase merchant accounts if they opted for a rental machine. Unlike leases, rentals do not come with long-term contracts, but merchants will be charged for the machine if Chase does not receive it back promptly upon cancellation. Several complaints cite issues with the return process or being charged for the terminal even after returning it. The good news is that Chase seems willing to offer refunds if the machine is returned.
Bad Post-Approval Customer Service: Most of these larger organizations tend to have customer service issues. The smaller merchant processors can spend more time with you, but they may not be able to offer the same kind of pricing that Chase might. Despite the complaints, most merchants will receive an acceptable level of customer service from Chase Payment Solutions.
Billing Issues/Withholding Funds: These complaints come up regularly in our comments as well as on other review sites. Usually, funds are withheld because of a single substantial transaction or a string of unusual transactions, and it's fairly common with most processors. The real problem is that Chase seems to (1) not give any warning about withholding funds or freezing accounts, and (2) not provide the necessary customer service to resolve these issues quickly. Coincidentally, Chase provides the processing network for Square (see our review), the popular mobile processor with a bad reputation for withholding funds and freezing accounts. This may indicate that Chase has a conservative Risk Management department, so high-risk businesses or businesses whose processing volume fluctuates a lot may want to look elsewhere for their processing.
Positive Reviews & Testimonials
There used to be four video testimonials on the Customer Stories page of the company's old Chase Paymentech website, but they haven't found their way over to the new site. While you can probably track them down on Chase's YouTube channel, be aware that this channel is for JP Morgan Chase & Co. and contains dozens, if not hundreds, of videos.
We've also found a few positive reviews of Chase Payment Solutions scattered around on the internet. People are far less likely to take the time to post a positive review than they are to complain, so even a few positive reviews have a significant impact. If you've had a good experience with Chase, be sure to tell us about it in the Comments section below.
Final Verdict
For such a large processor, Chase Payment Solutions does a surprisingly good job of serving the needs of all businesses, regardless of their size. We're impressed by Chase's standard contract terms, services, and overall reputation. While Chase Payment Solutions had mostly been associated with larger businesses, Chase Payment Solutions' flat-rate processing options provide an entry point for small businesses that's clearly a direct shot at competitors like Square.
Another significant advantage of Chase Payment Solutions is the ability to bundle your merchant account with a wide variety of other Chase business services. In addition to the next-day funding option available to Chase banking customers, the company also offers business loans and several business credit cards.
Overall, we're comfortable recommending Chase Payment Solutions to most businesses, and the company earns a score of 4.5 out of 5 stars.
---
The Merchant Maverick Seal of Approval 🏆
Chase Payment Solutions


---
After hours of in-depth research and evaluation, we can confidently recommend this brand to our readers. Get started today and see Chase Payment Solutions for yourself.
The Merchant Maverick Seal of Approval 🏆
Chase Payment Solutions


---
After hours of in-depth research and evaluation, we can confidently recommend this brand to our readers. Get started today and see Chase Payment Solutions for yourself.
To learn more about how we score our reviews, see our
Credit Card Processor Rating Criteria
.