Durango Merchant Services Review
Durango Merchant Services specializes in high-risk merchants and has fair pricing, great contract terms, and a dedicated account manager.
Expert Analyst & Reviewer

UPDATED
Advertiser Disclosure: Our unbiased reviews and content are supported in part by
affiliate partnerships
, and we adhere to strict
guidelines
to preserve editorial integrity.
Durango Merchant Services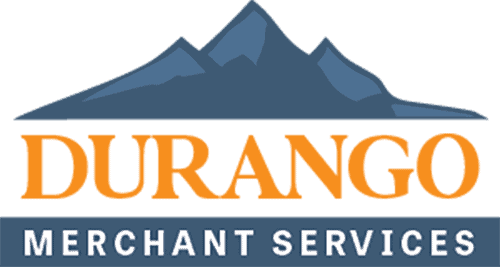 Durango Merchant Services At A Glance
Reputable high-risk specialist
Offers merchant accounts to a wide variety of high-risk industries
Offers US merchant accounts to international merchants
---
Pros
Specializes in placing high-risk and other hard-to-place merchants
Offers offshore merchant accounts for some high-risk industries
Fair pricing and excellent contract terms
No early termination fees in most cases
Dedicated account manager for customer service
Cons
No pricing disclosures on the website
What Is Durango Merchant Services?
Durango Merchant Services is a merchant account provider that specializes in serving the high-risk merchant community, international merchants, and even some traditional low-risk businesses. Your rates and fees will depend on your business category, risk level (higher risk equals higher rates), length of time in business, processing history, and credit history. Durango will act with integrity and treat you fairly, regardless of your business type.
Durango earns an excellent overall score of 5 out of 5 stars. We highly recommend the company to merchants in high-risk industries who've had trouble getting approved for an account elsewhere. While the company also accepts low-risk merchants, its highly customized pricing and lack of standardized fees or contract terms leave us with an inadequate amount of information to provide a reliable rating in this area.
If you're a low-risk merchant considering Durango, we recommend you obtain a free quote and compare it to what other providers are offering you. Read on below for more details or get started with Durango Merchant Services.
Products & Services
Durango offers a full array of products and services for both high-risk and low-risk merchants, including the following:
High-Risk Merchant Accounts: The company partners with a wide variety of banks and processors to get you approved for an account, regardless of whether you're high risk or not. Durango specializes in finding accounts for merchants with poor credit or who have found themselves on the Terminated Merchant File (TMF) or MATCH List due to an excessive number of chargebacks.
International Merchant Accounts: If you're an international merchant looking to do business in the United States, Durango has you covered. It's a registered ISO in Europe and offers international merchant accounts that include currency conversion services, support for multicurrency accounts, and additional fraud prevention services. These accounts are available to merchants in Canada, Panama, the United Kingdom, and most European Union countries.
Credit Card Terminals: Although Durango primarily serves eCommerce businesses, it also offers a number of Dejavoo wireless terminals and mobile card readers for merchants who need them. Specific models are no longer advertised on the company's website, so contact your sales agent for more details if you need processing hardware.
Mobile Payments: Durango uses the third-party iProcess app (available for both iOS and Android) and an encrypted EMV-compliant mobile card reader to give you a mobile smartphone or tablet-based processing solution. The reader can connect via Bluetooth, so it will work with newer devices that don't have a headphone jack. The iProcess app has recently been updated to correct many previously reported problems.
Durango Pay™ Gateway: Durango's payment gateway is a proprietary product. The gateway has a robust feature set, including support for recurring billing, a secure customer information vault, and a gateway emulator that will make switching over from a different gateway much easier. It also includes a virtual terminal that will allow you to process card-present transactions from any internet-connected computer with an optional card reader. There's no gateway setup fee, but you may have to pay a monthly gateway fee and possibly a small per-transaction fee as well. Unlike almost every other payment gateway on the market, the Durango Pay™ Gateway is hosted on the Google Cloud Platform, so you should (hopefully) never have to worry about system downtime.
Online Shopping Cart Integration: You can use either the company's proprietary Durango Cart™ or a variety of third-party carts that integrate with the Durango Pay™ Gateway.
eCheck Processing: This includes services to reduce and even eliminate the chance of bounced checks and several additional services to allow check acceptance via the web or by telephone. Expect to pay an additional monthly fee for this service. Check out our guide on echeck payments to learn more about accepting echecks in general. Note that echecks are not the same as ACH payments, which Durango does not offer.
Fraud Protection Services: For high-risk merchants, fraud protection should be high on the priority list. All Durango merchant accounts come with several anti-fraud services, including EMV 3d Secure 2.0 and iSPY.
Cryptocurrency Processing: Do you want to accept bitcoin or some other digital currency in your business? Durango can set you up with a Cryptocurrency Merchant Account that offers very low processing fees, enhanced fraud protection, and complete protection against chargebacks. These accounts are available to any merchant selling products or services that are legal in their country of origin, even in countries where credit card processing accounts are not available. The only caveat is that your business cannot be located in a country currently under sanction by the US Treasury Department's Office of Foreign Asset Control (OFAC).
Durango Credit Card Processing Fees & Rates
First of all, high-risk processing inevitably costs more than low-risk processing. Processing rates are higher, account fees are higher (and there may be more of them), and contract terms tend to be longer and more expensive to get out of.
Second, very few (if any) high-risk providers openly advertise their rates, fees, or terms on their websites. While you might think they don't want to reveal how high their costs really are, the actual reason (in most cases) is that pricing has to be customized for each merchant based on a myriad of factors. There simply is no "one-size-fits-all" pricing like you'll find with providers such as Square.
Durango is no exception to this general rule, and, in fact, it discloses almost no information about pricing on its website. Unlike most other providers, however, the company discusses the factors that determine the pricing for a given merchant. Durango also explains why it's simply not possible to list a set of standard fees when pricing varies widely from one merchant to the next.
The only clear disclosure Durango offers is that it does not charge an account setup fee for any merchant, high risk or otherwise. With most providers no longer charging account setup fees, this might not seem like such a great deal. However, high-risk accounts require a lot more work to set up than traditional, low-risk accounts, and most high-risk providers will charge you for this service. It's to Durango's credit that it gives you a break on at least this one fee.
While the company doesn't disclose any specific information about processing rates, it does note on its website that most high-risk accounts are set up with a tiered pricing plan. Generally, we're not fans of tiered pricing due to its lower transparency and higher overall costs. For a new high-risk business that's just getting started with accepting credit cards, though, it may be the only choice offered to you. Nonetheless, we encourage all merchants to at least ask for an interchange-plus pricing plan when negotiating terms. Regardless of which plan you end up with, be aware that, as a high-risk merchant, your rates will almost certainly be higher than what a similar low-risk business would be offered.
Also, most high-risk merchants are assigned a rolling reserve as part of setting up their accounts. A rolling reserve holds a certain percentage of your funds each month by the processor as a hedge against excessive chargebacks or the possibility that you'll go out of business. Rolling reserves gradually decrease over time, and eventually, you will get your money back. However, they can create serious short-term cash flow problems for a small business that's just getting started. Durango Merchant Services is one of the few providers we've seen that openly discusses rolling reserves on its website. According to company representatives, Durango usually only imposes a rolling reserve on very high-risk startups or businesses that present an unusually high financial risk for one reason or another.
Sales & Advertising Transparency
Durango Merchant Services has a nice website that's easy to navigate and has a very polished design. Due to the unique nature of setting up high-risk accounts with so many different back-end processors, you won't find very many specific disclosures, particularly about pricing or contract terms. However, the company deserves credit for providing much more information about the inner workings of high-risk accounts and how they're set up than most of its competitors will offer you.
Durango employs a combination of in-house sales representatives and independent agents to market its accounts and even recruits affiliates on its website. While independent agents have a bad name in the processing industry due to their frequent use of high-pressure sales tactics and failure to disclose important contract terms, this doesn't appear to be a problem here.
We haven't found any complaints from merchants regarding the company's sales practices, either from in-house staff or independent agents. We take this as a reliable indicator that the company does a good job of educating its agents before sending them off to sell accounts and supervising them while they're on the job. We've even found a surprising amount of praise for the company's sales team from merchants, something that's almost unheard of in this industry.
Unlike many merchant account providers, quotes from this company represent a "no-strings-attached" proposal that includes full disclosure of Durango's credit card processing rates, account fees, and contract terms. You're free to review it at your leisure before moving forward with an actual account. There's no pressure to sign up without an adequate opportunity to review your contract, and the company won't try to use your signature on the application to lock you into an agreement.
Durango has a social media presence on Facebook, Twitter, and LinkedIn.
Contract Length & Early Termination Fee
In reviewing dozens of merchant account providers, we've found that a provider will usually only advertise its contract terms if it offers month-to-month billing with no early termination fee (ETF) to all its merchants. Very few providers offer such generous terms, although more of them are moving away from long-term contracts all the time.
Durango doesn't disclose its contract terms for several reasons. For one thing, the company works with over a dozen banks and processors to place your account, and contract terms will vary widely among them. Also, the same factors that influence the kind of processing rates and account fees you'll have to pay also come into play in setting the terms of your contract.
Fortunately, Durango offers almost all of its merchants a month-to-month contract with no early termination fee. However, some merchants in particularly high-risk industries will have to agree to an industry-standard contract instead. This contract will usually have a three-year initial term with an automatic renewal clause for one-year periods after that. Your contract will also likely include an ETF of up to $500 if you close your account early.
Some particularly high-risk merchant account contracts may require a rolling reserve. Luckily, Durango's sales representatives do a much better job explaining how this works to merchants than most providers. With a rolling reserve taking a significant chunk out of your sales every month, however, you probably won't want to switch providers until you've lifted the reserve and gotten your money back.
Customer Service & Technical Support
| Durango Merchant Services Support | Availability |
| --- | --- |
| Phone Support | |
| Email Support | |
| Support Tickets | |
| Live Chat | |
| Dedicated Support Representative | |
| Knowledge Base or Help Center | |
| Videos & Tutorials | |
| Company Blog | |
| Social Media | |
Durango offers customer support via both telephone and email. Reps are available Monday through Friday, from 8:30 AM to 5:00 PM (Mountain Time). Although we'd prefer to see true 24/7 support, we realize that most companies that offer this feature usually resort to outsourced support agencies to cover the time outside regular business hours. So while you might be able to reach a human in the middle of the night or on the weekend, they will often lack the training or authorization to handle anything beyond simple technical problems.
Our biggest concern with Durango's customer support hours is that they make it inconvenient for international merchants to contact the company. If you're an offshore merchant using Durango to do business in the United States, be aware of the time zone difference and how that will affect you. If this applies to you, email is probably a better avenue for contacting customer support.
The company also has a policy of assigning a dedicated account manager to each merchant. That means you should (in most cases) be talking to the same person every time you contact Durango for support. High-risk merchant accounts invariably require more assistance than traditional, low-risk accounts. It's very handy to be able to develop a relationship with a single point of contact within the company who will understand your needs better than a random customer support representative.
While Durango's customer support hours aren't ideal, the quality of the company's service is excellent. Many merchants and reviewers across the web have praised Durango's customer service as being entirely unlike any other high-risk-focused provider. Dealing with high-risk accounts is a lot more work than a standard account, especially on the customer service end. Complex questions and obstacles come up frequently. That Durango has such an outstanding reputation for customer service is truly extraordinary.
Durango Merchant Services Reviews & Complaints
High-risk merchant account providers frequently come in for heavy criticism because the price for their services is significantly higher than what a low-risk merchant would pay. Durango, however, has garnered much more praise than condemnation from merchants, which is extremely rare in the processing industry.
Negative Durango Merchant Reviews & Complaints
Durango Merchant Services has been accredited by the BBB since 2006 and currently has an A+ rating. We're often skeptical of companies that, after having paid to get BBB-accredited, still manage to maintain an A+ rating despite dozens of complaints. However, that's not the case with Durango.
The company's BBB profile shows zero complaints within the last three years. This is very unusual, as most customers use the BBB to complain about businesses, not praise them. While Durango has had an occasional complaint or two in the past, the fact that it's been able to go over three years without a single complaint is a very impressive achievement and a strong indicator that it's a great company with which to do business.
Most of the negative reviews of Durango on the web have come from merchants who were turned down for an account. Unfortunately, even the best high-risk providers can't approve an account for everyone. There will always be situations where Durango won't be able to match you up with a processor for one reason or another. Surprisingly, some merchants the company denied have left positive reviews of their experience, citing Durango's professionalism and willingness to explain in detail why the company was not able to approve an account.
Positive Durango Merchant Reviews & Testimonials
There are 34 reviews of Durango Merchant Services on the TrustLink website, with an average rating of 4.8 out of 5 stars. The company also offers several testimonials on its website. There's also a lot of positive feedback about Durango on the company's Facebook page.
Qualities most frequently praised in Durango Merchant Services reviews include the following:
High Approval Rate: Even when other providers have previously denied a merchant multiple times, Durango can usually find a solution for almost any business type, US-based or international.
Quick, Reliable Setup: While you might expect a ton of delays for setting up a high-risk account — and it certainly can take longer than a standard one — Durango is usually able to expedite this process and get you started in a short amount of time.
Excellent Customer Service: This is, without a doubt, the single most important feature when selecting a merchant account provider, especially with high-risk accounts. They're high-risk for a reason, namely the increased possibility of chargebacks and fraud. Because of this, a high-risk merchant will need more support (and more competent support) than a standard account holder might require. Durango passes this test with flying colors, based on the numerous reports from merchants we've reviewed.
Final Verdict
No merchant account provider is ever perfect, and high-risk providers often have more than their share of problems. Durango Merchant Services stands out from the crowd by offering fair pricing in a segment of the market that's notorious for charging highly inflated prices. And if Durango can't work with you for whatever reason, the company will be straightforward and honest about it. Durango's customer support also far exceeds the often-inadequate norms of the payments industry.
Durango Merchant Services earns a coveted overall score of 5 out of 5 stars. The company undeniably qualifies as one of the best high-risk merchant account providers in the industry. It's probably the "best of the best" for high-risk businesses looking for a merchant account. Give Durango a try!
---
The Merchant Maverick Seal of Approval 🏆
Durango Merchant Services


---
After hours of in-depth research and evaluation, we can confidently recommend this brand to our readers. Get started today and see Durango Merchant Services for yourself.
The Merchant Maverick Seal of Approval 🏆
Durango Merchant Services


---
After hours of in-depth research and evaluation, we can confidently recommend this brand to our readers. Get started today and see Durango Merchant Services for yourself.
To learn more about how we score our reviews, see our
Credit Card Processor Rating Criteria
.