$10K Merchant Maverick Opportunity Grant For Native American Small Businesses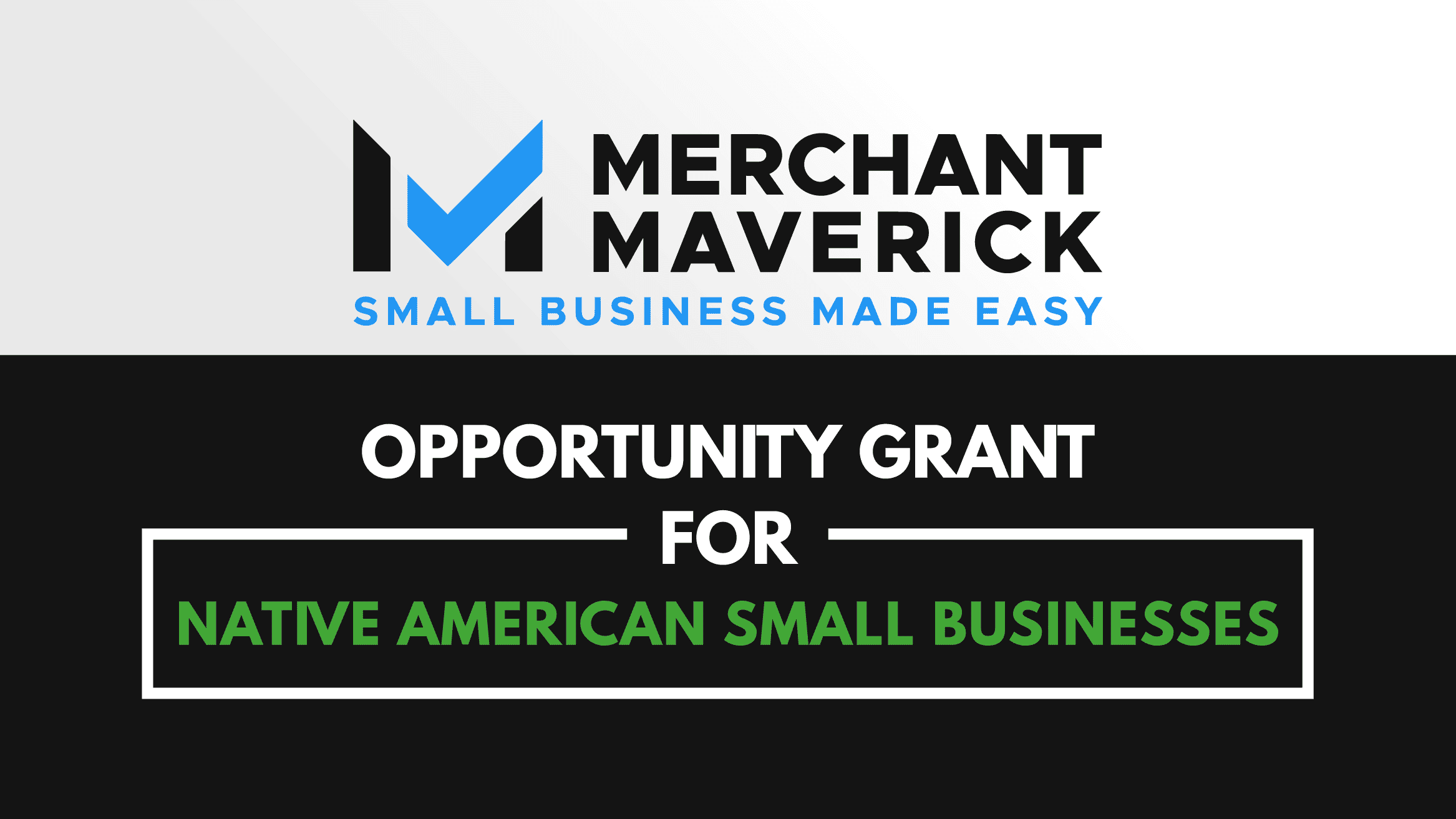 ⚠️ Important Note: If you have received any messages asking you for payment regarding our grants, this is fraudulent and should be reported. There are no fees associated with our grants and we will never contact you directly on social media.
If you received the message on social media, please report the account as fraudulent to the platform where you received the message. Find instructions on how to do this via Facebook here. You may also report the scam directly to the Federal Trade Commission and to the FBI Internet Crime Complaint Center. Please submit a report via our contact page with any information you can (such as email addresses, websites, or social media accounts belonging to the scammers) so that we can take action as well.
Apply For An Opportunity Grant For Native American Small Businesses
The Merchant Maverick Opportunity Grants Program is a critical part of our mission to spark positive change in the B2B space. Its only purpose is to provide funding to businesses that experience barriers to traditional financing. While many marginalized groups find it difficult to obtain traditional bank lending or venture capital investment, this year, the Merchant Maverick Opportunity Grant will be awarded to two Native American/American Indian small business owners.
Applications open on September 1st, 2023 and remain open until November 30th, 2023. Two winners will be selected for these $10K grants, and the winning businesses will be notified before the end of the year.
Any business that is majority-owned by an official member of an American Indian or Alaskan Native group and operates on US soil is eligible to apply for one of the Merchant Maverick Opportunity Grants. The business itself does not need to be physically located on tribal land to be eligible. Please read the application guidelines carefully, as incomplete applications will not be accepted.
Confirm that you meet the eligibility requirements below to open the full application.
The application window has now closed and the winners will be announced on December 15th, 2023.
Why Fund Native American/American Indian Businesses?
In the United States, there are 574 federally recognized American Indian tribes and 231 Alaska Native tribal entities. As of 2020, the AI/AN groups make up 1.1% of the U.S. population. As this population grows, so do its contributions to the economy.
Per 2020 Census data, American Indians and Alaska Natives own over 26,000 businesses in the U.S. These businesses have nearly $36 billion in receipts, pay $8.7 billion for annual payroll, and employ over 215,000 people. However, there are major issues that majority-Native communities face when it comes to finances, according to data compiled by the Urban Institute.
Systemic barriers, including historical traumas that continue to influence the financial well-being of these communities, federal policies that made financial services inaccessible, and a lack of infrastructure, have contributed to the financial hardships of Native people. Approximately 17% of the AI/AN population does not use checking services with a bank or credit union, limiting their options for borrowing and preventing access to some great loan options for small businesses.
As a result, these groups are turning more to high-cost lending options like payday loans, which can contribute to a cycle of debt and challenges in obtaining affordable funding in the future.
Geographic access to banks has improved in recent years, but a lack of broadband on tribal lands poses further issues. The Federal Communications Commission estimates that only 37% of people that live on tribal lands have access to broadband. This lack of broadband infrastructure on tribal lands blocks access to mobile and online banking services as well as online alternative lenders and other business financing options.
While there are specific programs designed to help Native Americans succeed, there are still significant barriers that prevent Native-owned businesses from growing and thriving as they should. To do our part in breaking down these barriers, Merchant Maverick wants to help by offering grants of $10K each to two Native American businesses.