Prepare Your Small Business For The Holiday Season With These Top 10 Tips
Managing Editor

UPDATED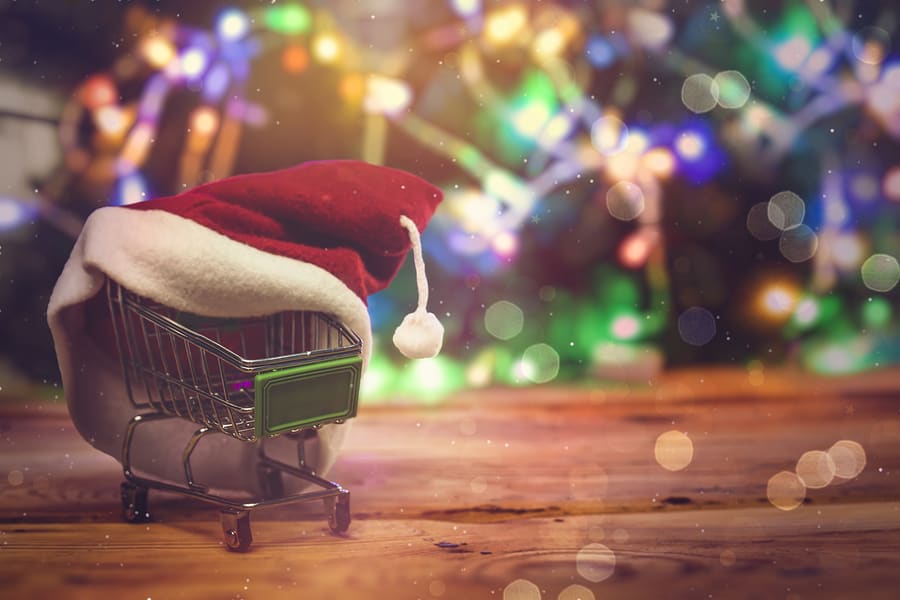 Directly after the Back to School rush, businesses start to shift their focus to the holiday season, and before Halloween is even over, the madcap spending season starts en force. We can complain about the holiday creep, but it exists because consumers are in the headspace to spend over these next few months, and preparation equals profitability. Thanksgiving is right around the corner, and with it arrives our extended dedication to shopping: Black Fiveday (the new Black Friday which includes Small Business Saturday and Cyber Monday). Whether you have a brick and mortar location or are an online retailer, here are Merchant Maverick's top 10 tips to prepare for the holiday season.
Get Organized Before The Holiday Rush
Don't wait until the last minute to make a detailed game plan for the holidays. I don't know about you, but during stressful seasons of life, the longer my to-do list grows, so grows my anxiety. Whatever you are putting off or saving for later, take care that your to-do list does not become an albatross around your neck during the busiest shopping time of the year.
Getting organized could include updating your website, changing vendors, or stocking up on inventory. Do you have a plan for employee scheduling? Are the invoices are piling up?
Don't wait to figure this stuff out. Get everything current and unload those worries from your brain because the time to make any needed organizational changes is now: delays could cost you in more ways than one.
If you run an eCommerce business, we have special tips just for you on how to get your online store ready for the holidays.
Analyze Your Current & Past Cash Flow
Small businesses need to crunch numbers and analyze cash flow in order to make smart financial holiday decisions.
First, look at last year's sales and numbers: when were your busiest shopping days? How much did you earn during the holiday season? What kind of holiday expenses should you prepare for? Once you have an understanding of your cash flow history, you can plan and set important holiday sales goals.
Analyzing cash flow means asking yourself the following questions:
How much do I expect to earn?
What inventory needs stocking?
How much more can I add to my marketing campaigns?
Do I have enough to offer employee bonuses or gifts?
And finally, look at your January sales. There might be a slump coming, so prepare for it now by knowing how much you'll need to earn to get through any potential slowdown. Read our post about The Top 10 Strategies To Improve Cash Flow for expert tips and advice.
If you're not sure how to calculate your cash flow, check out How To Calculate and Analyze Business Cash Flow.
Stock Up On Inventory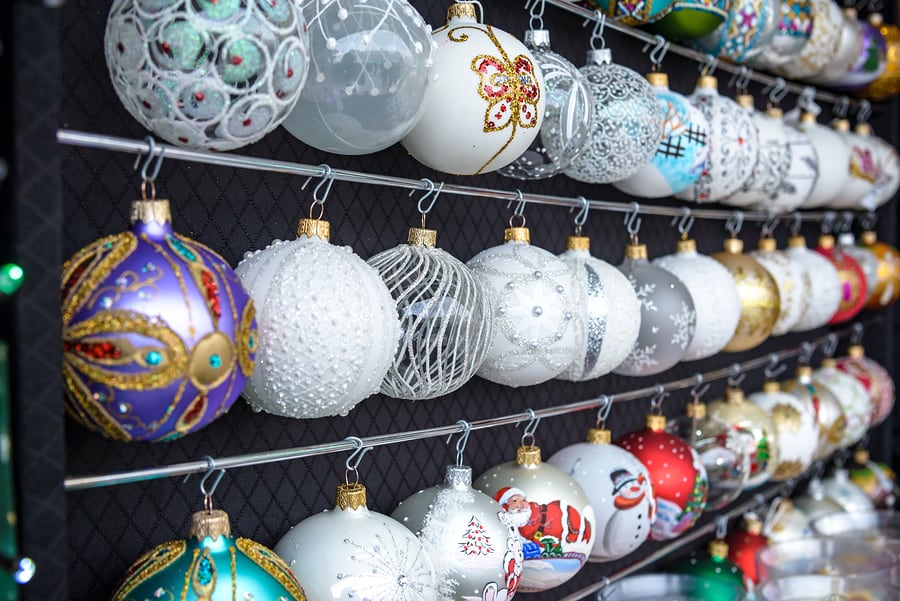 The favorite items in your shop will fly off the shelves (that's the hope, right?), so when those customers and clients arrive at the last minute looking for that favorite item, have it available.
If you are advertising a specific item, stock up. Suppliers and vendors are in the same boat as you as things get busy. Go and write down shipping deadlines for your vendors and suppliers, and prepare for being busier than you imagined. Do you need some financial help to get you up and running? Check out our article on how to finance your holiday expenses.
Optimize Your Online Store
eCommerce is a crucial component of holiday shopping in general, and every year the amount of money spent shopping online grows. For example, according to statistics from Shopify, online shopping accounted for nearly $124 billion holiday shopping dollars in 2018. (That's up from only $80 billion in 2015.) An updated, clean, and friendly website with clear shipping information should be a priority.
This is a great time, too, to check and make sure the process is streamlined and quick for your customers. Run trials, tests, and work out any technical problems before the holidays get too busy. Check out our post on How To Prepare Your Online Store For The Holidays for more website tips.
Create A Holiday Marketing Strategy
It is never too early to start thinking about a holiday marketing strategy. Consumers are bombarded with advertising these next two months because most major businesses know this is the time to make some major revenue, but the influx doesn't mean marketing isn't effective. Your buyers are out there. Your marketing strategy needs to find them.
Your business can use a holiday marketing strategy for branding, and the message should be personal and unique: what is something about your business that is different than all the others?
Be sure to design your marketing materials to include information about shipping deadlines or sales. Consumers are frantic to know where they can get items they need, fast, and without expensive shipping. Don't make them hunt for the info! Make those details part of your marketing strategy.
Show Your Employees Some Holiday Cheer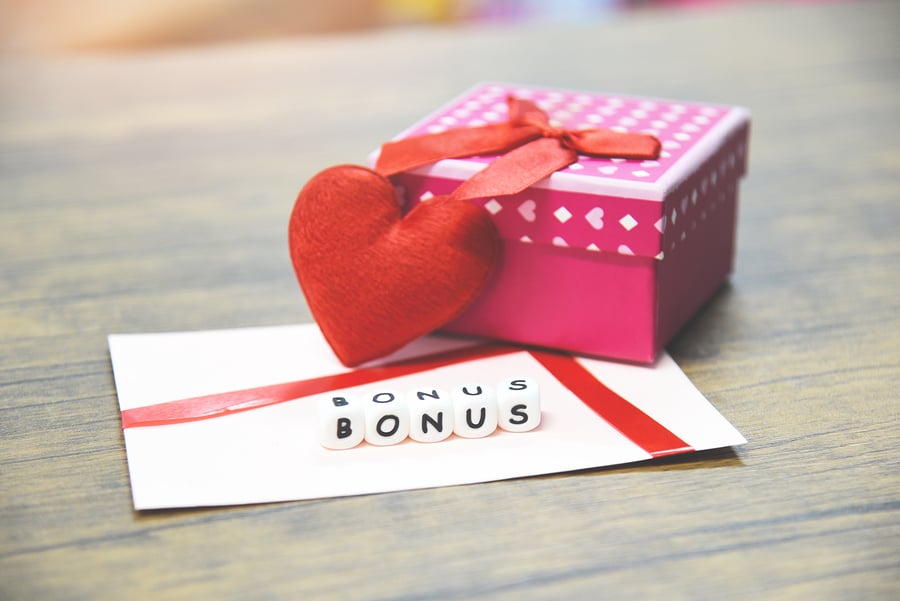 There is a very famous Victorian story about someone who seriously lacks holiday cheer and has to go on a journey through time to learn an important lesson about how that's not very nice. (And if your favorite movie version of the classic doesn't star the Muppets, then meet me in the comments section. Second-favorites must have Bill Murray.)
Mr. Dickens's timeless classic teaches us an important lesson: There is one name synonymous with holiday grumpiness and no one wants to be a Scrooge. Scrooge, of course, learns in the end that a Christmas ham goes a long way.
Any type of recognition to your employees that 1) the season is stressful and 2) you are thankful for them, shouldn't be an afterthought. Also, don't assume you know what kind of holiday cheer your employees need! Be inclusive to all holiday celebrators (or non-celebrators) and talk to your employees about their plans and wishes.
Don't Forget To Give Thanks To Your Customers
You work hard. You do. We see it. But your customers also make your business thrive, so why not take this time to thank them for their contribution! Little thank-yous can go a long way, but there are also ways to incorporate those thank-yous into your marketing strategy. For example, offering coupons or discounts to returning customers establishes two-way gratitude. You are thankful they shop with you; they are thankful for the discount or freebies and will come back.
If you run a brick and mortar store, a "Thank You!" event where you serve drinks or snacks is a great way to show your gratitude and pull customers into your shop. At the very least, include a small thank you postcard/email with information about your business with every purchase.
Embrace The Spirit Of Giving
There are several ways you can embrace the spirit of giving this holiday season. One option is to dedicate a certain percentage of sales (or sales on a certain day/during specific times) to a charitable organization of your choice.
Another option is to match employee charitable giving contributions. Small businesses are the backbone of the community, and reaching out into that community to help only strengths you and the people you serve. It's an added bonus that Millennials make shopping choices based on a company's record of charitable giving (70% say charitable giving factors into purchases). It's a second bonus that your giving is tax-deductible.
Buy New Business Software
If you need to change your business software to upgrade your holiday shopping experience, now is the time. Maybe purchasing a new payroll system, bookkeeping, or inventory software is a little holiday gift to yourself, and you'll find many software businesses offer major discounts during the Black Fiveday Shopping Event.
At Merchant Maverick, we keep an ongoing list of the best Black Friday, Cyber Monday, and other holiday deals for small businesses. Whether you need a new payment processing, POS, accounting, eCommerce, website builders, time tracking, we've got you covered.
Make Time To Enjoy The Holidays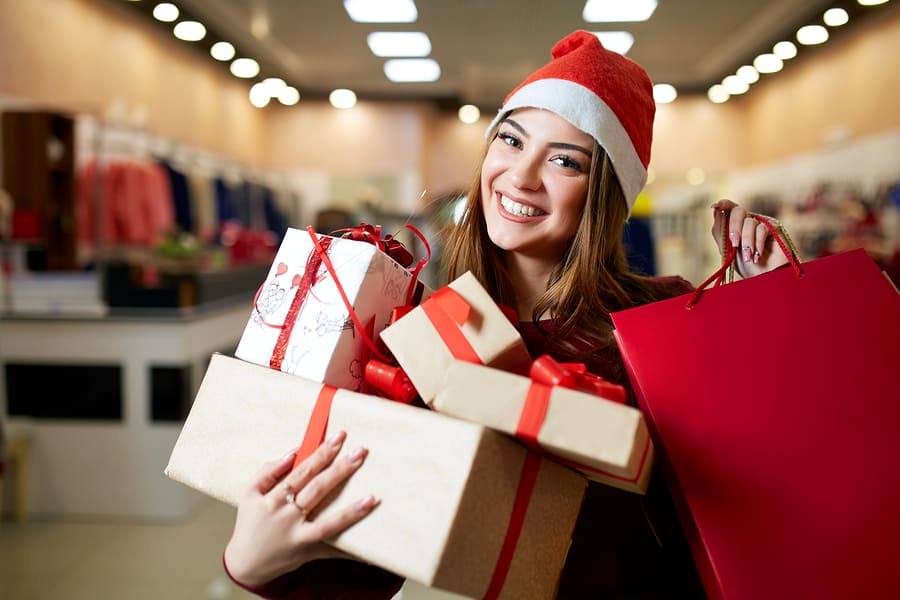 Last, but not least, enjoy the season!
Whether you are looking forward to Christmas, Hannukkah, Turkey or Boxing Day, don't forget to take some time for you and make space to slow down. Spending time with the people we love, eating great food, laughing and embracing old and new traditions: the season is special because of all the amazing things we celebrate. Cherish the moments that bring you joy amidst the craziness of this year's holiday shopping madness.
No matter what you need to do to get ready for the rush, take some moments to breathe. Then take notes on your successes and struggles this year to help you plan for next year.