Complete Seasonal Business Guide: Get Ideas, Find A POS & More
Having the right POS system for your seasonal business can make a difference in how well it operates. We also give you business ideas to consider.
Expert Analyst & Reviewer

UPDATED
Advertiser Disclosure: Our unbiased reviews and content are supported in part by
affiliate partnerships
, and we adhere to strict
guidelines
to preserve editorial integrity.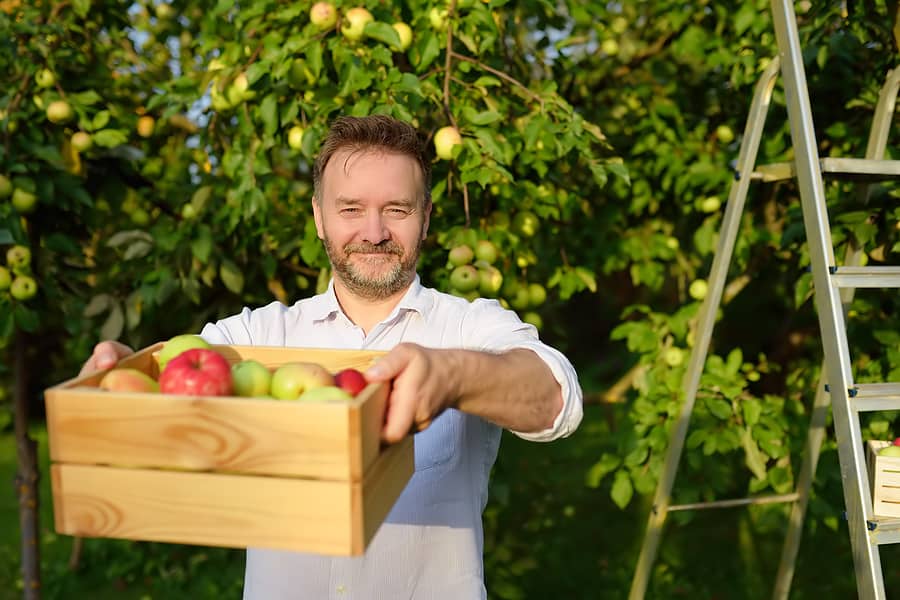 Thinking of opening a seasonal business? From popular business ideas for cold and warm seasons and the necessary steps to take before opening to the best POS systems, we'll cover what you need to know before launching a seasonal business. So if you're looking for a career change or supplementing your income, you're in the right place.
Keep reading to learn more about starting your own seasonal business.
Learn More About Our Top Picks
Company
Best For
Next StepsBest For
Lightspeed Restaurant POS

Best for food & drink
$90-$519+/month ($69-$399+/month with annual billing)
Starts at 2.6% + $0.10

Best for food & drink
$90-$519+/month ($69-$399+/month with annual billing)
Starts at 2.6% + $0.10

Shopify POS

Best for eCommerce
$9-$2,000+/month
Starts at 2.4%

Best for eCommerce
$9-$2,000+/month
Starts at 2.4%

Square POS

Best for solopreneurs
$0/month
Starts at 2.6% + $0.10

Best for solopreneurs
$0/month
Starts at 2.6% + $0.10

Vend by Lightspeed

Best for retail
$119-$299/month
Starts at 2.6% + $0.10

Best for retail
$119-$299/month
Starts at 2.6% + $0.10
Read more below to learn why we chose these options.
What Qualifies As A Seasonal Business?
A seasonal business makes the majority of its revenue from products and services sold during certain periods of the year, such as during the summer or around the winter holidays. A seasonal business may close its doors during the off-season, while other businesses may opt to stay open year-round.
Starting A Seasonal Business: Benefits & Challenges
Starting a seasonal business can be rewarding, but it isn't without its drawbacks. Let's start by looking at the benefits of opening a seasonal business:
Allows for more creativity
Not as time-consuming as running a traditional business
It brings in additional income
More time to plan and prepare for the next season
Seasonal businesses in the foodservice industry can save money by using a ghost kitchen
Seasonal businesses have their own set of challenges. These include:
Maintaining cash flow throughout the year
Difficulties in finding reliable seasonal workers
Payment processing fees or monthly minimums can be costly
Seasonal business funding is more scarce
May frequently need to acquire temporary licenses and permits
Difficulties in finding temporary commercial space
8 Basic Steps To Start A Seasonal Business
If you've decided to forge ahead with starting a seasonal business and are unsure how to get it off the ground, start with these eight simple steps to get your business up and running.
Step 1: Do Your Research
Before diving into your new business, it's important to do your research. Is there a demand in your area for your product or service? Who is your target audience? Is the competition fierce in your area?
From scouting potential locations and determining what you'll be selling (and to whom) to conducting competitor analysis to determine what others are doing and what you can do better, doing your research first is key to a successful business.
Step 2: Determine Your Legal Structure
One of the first steps of launching your seasonal business is determining your legal structure. If you're opening an eCommerce shop, you may decide that a sole proprietorship is the easiest legal structure to have. If you plan on opening a brick-and-mortar shop, another option — such as a limited liability company — may be the route you choose.
Start your research with our guide to business structures to determine the right fit for your business.
Step 3: Create A Business Plan
Planning is key to a successful business. Fortunately, you don't have to have an entire folder of documents as part of your business plan. Instead, you can cut it down to the bare essentials with a one-page business plan.
Your plan should include your objectives, target market, experience, and financial information, including startup costs. This plan maps out your business goals and is also used to pitch your business to potential investors.
Step 4: Get Your Finances In Order
As part of your business plan, you should now be aware of your startup costs. Will you need to rent commercial space? Purchase supplies or inventory? Pay for business licenses and permits?
Once you've determined your startup costs, you'll need to next plan how to pay for those expenses. Are you using your personal savings, or are you going to apply for a business startup loan? Now is the time to make these decisions.
Step 5: Tackle The Legal Details
Before opening your business, you have to handle the legal details. This may include registering your business in your state and acquiring business permits and licenses.
Step 6: Hire Employees
If you plan to be a solopreneur, skip this step. However, depending on your new seasonal business's type and scale, you may need extra hands on deck. Research wages for similar positions in your area, create an onboarding process, and calculate the full costs of having employees, including payroll taxes.
Step 7: Market Your Business
Marketing your business should be part of your business plan, so refer back to it often at this step. Research what competitors and other businesses are doing successfully. Set a budget for your marketing campaign. And don't forget to explore various avenues for drawing in customers, from launching a social media campaign to offering coupons and discounts for new customers.
Step 8: Plan Ahead
Once your business is off the ground, it's important to plan ahead. As a seasonal business, your sales and revenue can be volatile. To prepare for these times of uncertainty, it is absolutely critical to track these slow periods, manage cash flow, make changes as needed, and have a plan to keep your doors open from season to season.
12 Winter Business Ideas For Seasonal Success
Christmas Retailer: According to a Statista survey, Americans spent an average of $63 on decorations for the 2021 holiday season. Multiply this by millions of people, and it's easy to see why you'd want to get into this seasonal business. Whether you buy cute decorations at wholesale prices for resale or you create custom handmade ornaments you won't find anywhere else, you can really cash in on the holidays with this business idea.
Halloween Retailer: Halloween is another billion-dollar industry, according to data from Statista. Retailers in areas not overly saturated with popup shops and big box retailers may have a very successful season by selling costumes, spooky decor, candy, and more.
Gift Wrapping Services: Many people don't have the time or skill to wrap their Christmas gifts and will gladly outsource this holiday task. Pricing can be extremely flexible, with options including charging per gift wrapped or per hour.
Personal Trainer: Surveys show that living a healthier lifestyle is one of the top New Year's resolutions. If you're a fitness buff, share your healthy habits with the world by offering your services as a personal trainer.
Snow Removal: If you live in a snowy area, there may be a demand for snow removal. From snowblowers to plows to the old-school shovel and elbow grease method, removing snow from your local neighborhoods can put thousands of dollars in your pocket.
Hot Beverage Cart: Help customers warm up with coffee, tea, or hot cocoa served from your hot beverage cart. With the right permits and licenses, you can serve your beverages at parades, holiday events, or other cold-weather locations.
Holiday Light Hanging: Grab your ladder and start hanging holiday lights in your area. This is a potentially lucrative seasonal business idea worth considering, from small displays that start at around $100 to full-on Christmas wonderlands that can earn you $1,000 or more.
Holiday Party Planning & Hosting: This idea works particularly well if you already own a restaurant or venue. Use your space for holiday parties for families or other local businesses. In addition to the fee used for your space, you can also pocket extra cash for planning, decorating, and catering the event.
Personal Shopper: If you love shopping and you're known for giving great gifts, put these skills to work by offering personal shopping services. Considering the national average for personal shoppers is $120-$200 per hour with no startup costs, this could be an extremely lucrative venture during the holiday season.
Custom Holiday Gift Retailer: If you're a whiz with a Cricut or have friends who love your custom greeting cards, consider setting up an eCommerce shop peddling your custom holiday wares. Startup costs are low, and you could rake in some extra holiday cash if your items are in high demand.
Chimney Sweeping: Cleaning and inspecting chimneys can add hundreds of dollars to your pocket with just one client. If you're willing to get a little dirty and obtain your certification, this could be the seasonal business idea for you.
Winterizing: Winterizing is a chore many homeowners aren't exactly excited to do. If you have the experience, you can earn money by cleaning gutters, installing gutter guards, checking pipes, and sealing openings around windows and doors to help protect customers' homes and boost efficiency during the coldest months.
12 Summer Business Highly Seasonal Ideas
The weather is hot — and so are your opportunities for highly seasonal businesses. Here are 12 summer business ideas worth considering:
Lawn & Landscaping Services: Mowing yards, laying down mulch, planting flowers, and other lawn and landscaping services can bring in thousands of dollars during the warmer months. While these services can be lucrative, it is important to note that equipment costs (such as mowers, trimmers, blowers, and a trailer to lug it all around with) can be pretty expensive.
Guided Hiking/Walking Tours: If you're familiar with local hiking trails, consider turning your hobby into a business by leading guided hiking tours. Or, if you prefer to stay out of the woods, you can lead walking tours through your city. In addition to traditional business permits, you'll typically also have to get special-use permits for this type of business.
Beach Equipment Rentals: If you live near a beach, lake, or other body of water, you can make money by renting out equipment. Tourists and residents alike may flock to you to rent everything from beach chairs and umbrellas to surfboards and kayaks.
Pool Cleaning & Maintenance: If you live in a hot area loaded with backyard swimming pools, opening a pool cleaning and maintenance business can bring big profits, with most companies charging $100+ per hour.
Fireworks Stand: With the right permits, licenses, and products, you can cash in on the billions of dollars spent each year on fireworks with a simple roadside stand.
Ice Cream Truck: Driving your own ice cream truck is fairly inexpensive and can really add to your income, potentially earning as much as $1,000 or more on holidays.
Food Truck: Statistics show that food trucks have grown in popularity to become a $1.2 billion business. Food trucks are cheaper to start than a traditional restaurant, but be aware that the expense of a truck, ingredients, supplies, licenses, and permits can get costly.
Moving Company: Starting a moving business can be tough, especially in areas where competition is high. However, if you can fill a void in your area, you can create a successful business, particularly in college towns where students move in and out of dorms and apartments throughout the summer.
Tutoring: Teachers with summers off can cash in on their knowledge by offering tutoring services to help kids prepare for the upcoming school year.
Cleaning & Organizing Services: Tackle spring cleaning and organization for busy households, and you could earn big bucks with multiple clients. In addition to the money you'll make, a cleaning business has low startup costs and expenses.
Bounce House Rentals: The average cost to rent a bounce house on Thumbtack is $240 to $320 — not bad for a few hours. Invest in several inflatables, and you could potentially have a thriving business through kids' birthday parties, church functions, and school carnivals.
Pet Boarding: When the family's away, the pets will play — at your home or place of business. The average pet owner pays $22-$60+ per night to board their furry friends. With nearly 48 million people traveling on the 4th of July alone, you could see big returns from starting a pet boarding or petsitting business.
4 Point Of Sale Systems For Seasonal Businesses
The best point of sale systems for seasonal businesses are easy to use and accept multiple payment methods. Your POS system should also have a strong loyalty program, employee management, reporting, and integrations with other business software and apps. Start your search with Lightspeed, Shopify, Square, and Vend.
1. Lightspeed Restaurant: Best For Food & Drink
Lightspeed Restaurant POS


---
Limited time offer. Sign up to Lightspeed by March 31st and get up to $1,500 in complimentary hardware. Claim this offer today.
Pros
Raw ingredient tracking
Customizable
Lots of integrations
Loyalty program
Cons
Slight learning curve
Early termination fee
Lightspeed Restaurant Key Features For A Seasonal Business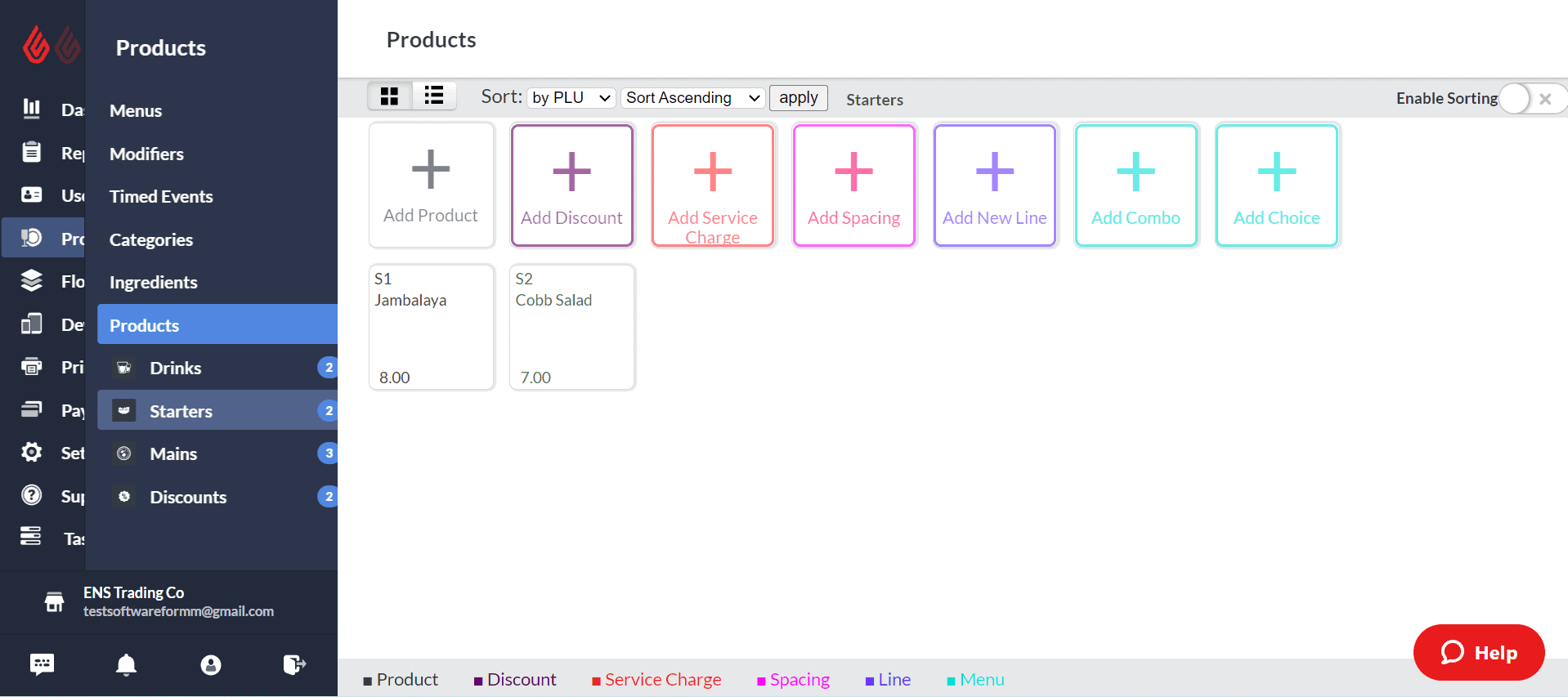 Lightspeed Restaurant offers a number of great features for seasonal businesses that serve food and drinks. Standout features include:
Mobile ordering
Raw ingredient tracking
Customer loyalty program
Employee management
Delivery integration
Solid reporting
Timed events for running promotions
eCommerce add-on
Online and in-store payment options
Lightspeed Restaurant Pricing
Lightspeed Restaurant has three pricing plans ranging from $90-$519/month ($69/month-$399/month with annual billing.) A custom Enterprise plan is also available.
Hardware Cost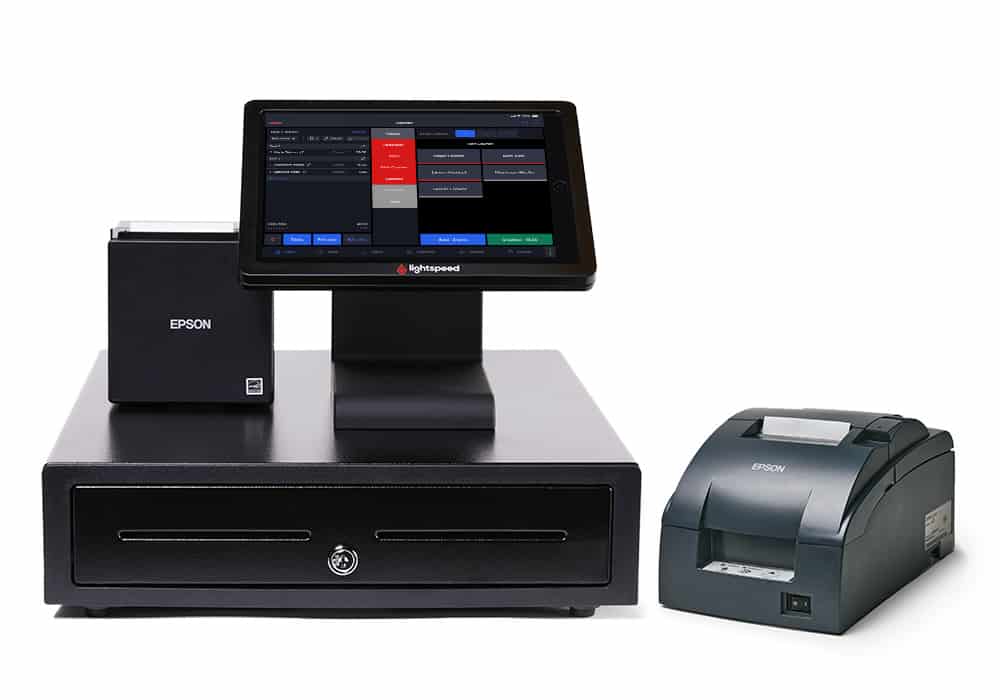 Lightspeed Restaurant offers a variety of hardware, and in some cases, you may be able to use your own equipment. Contact Lightspeed for pricing or to learn more.
Payment Processing
Lightspeed Restaurant includes integrated payment processing through Lightspeed Payments. Rates range from 2.6% + $0.10 to 2.6% to $0.30 unless you're on the Pro or Enterprise plans. Individuals on these plans will get custom payment processing rates.
Third-party payment processing options are also available, but Lightspeed may charge you an added fee to work with one.
Contract Requirements/Warnings
Lightspeed Restaurant offers month-to-month plans, so no long-term contracts are required.
Annual plans are less expensive in the long run, but Lightspeed charges an early termination fee if you decide to cancel your contract early, so consider starting with a monthly plan until you're sure Lightspeed is the right choice for your seasonal business.
Where Lightspeed Restaurant Really Shines For A Seasonal Business
Lightspeed Restaurant has a number of great features for restaurants, food trucks, cafes, and more — all in an easy-to-use package. From accepting online and in-store payments to creating menus and tracking ingredients, this POS has everything you need to manage your seasonal business.
Get Started With Lightspeed Restaurant POS
2. Shopify POS: Best For eCommerce
Shopify POS


---
Pros
eCommerce integration
Numerous integrations
Mobile app
Easy-to-use modern UI
Shopify POS Key Features For A Seasonal Business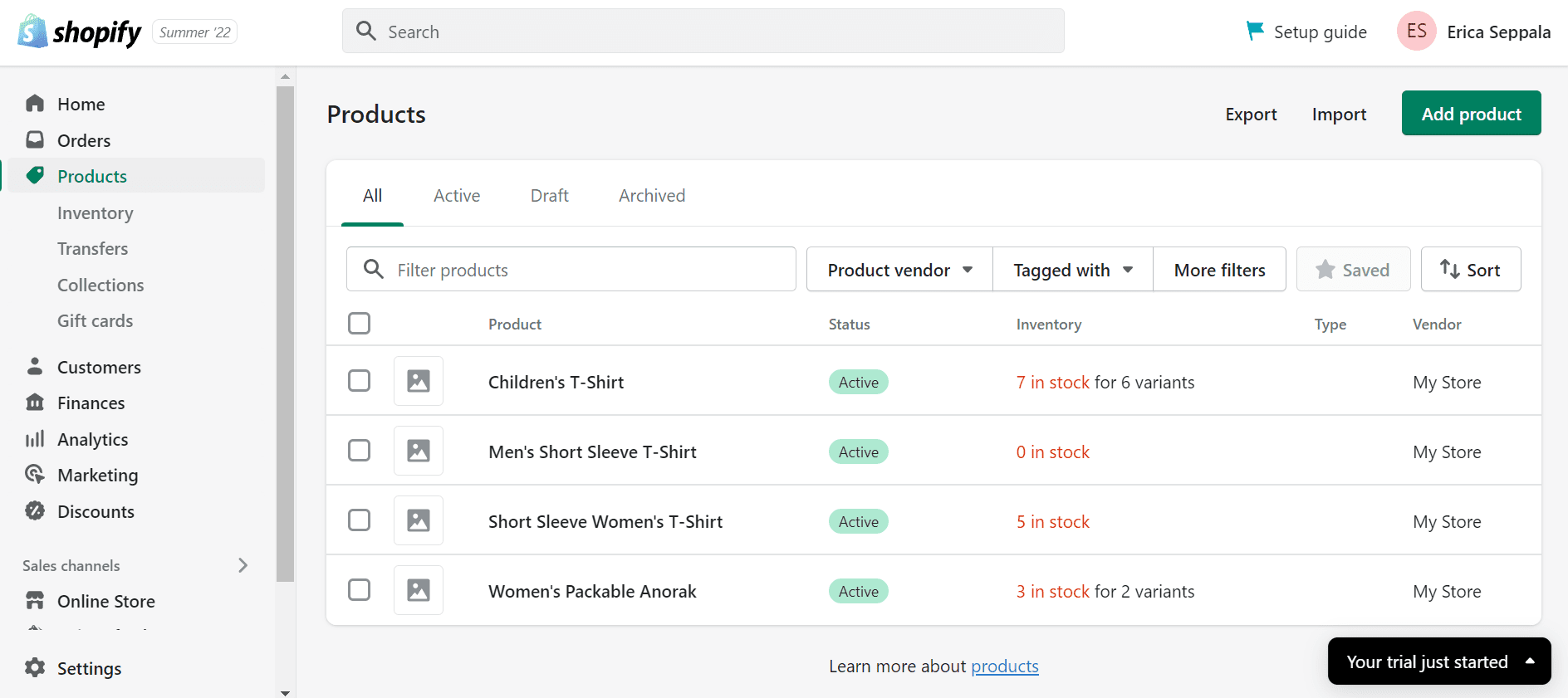 If you have a seasonal retail business that sells online and in-store, consider what Shopify POS has to offer with features, including:
In-person payments
Buy button for online sales
Invoicing
Omnichannel selling through Shopify, social media, Amazon, and more
Shipping discounts
Gift cards
Order management
Product management
Shopify POS Pricing
Shopify POS has five pricing plans ranging from $9-$2,000+/month.
Hardware Cost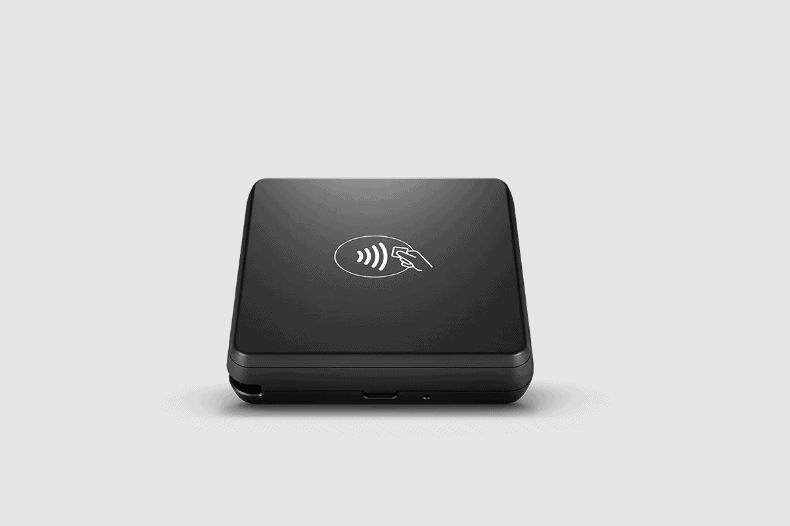 Shopify has a wide range of hardware, including card readers for $49, iPad stands starting at $99, and labels and accessories starting at $19.
Payment Processing
Shopify POS includes Shopify Payments, an integrated payment processor with rates ranging from 2.4% to 2.9% + $0.30. You can also choose from over 100 worldwide third-party processors.
Contract Requirements/Warnings
Shopify plans are month-to-month, so there are no long-term commitments required.
Where Shopify POS Really Shines For A Seasonal Business
If you're in the retail business, Shopify offers an abundance of features to help your business succeed, including omnichannel selling, inventory, and solid reporting. Shopify POS integrates with its eCommerce platform, making it an ideal choice for seasonal businesses that sell in-person and online.
3. Square POS: Best For Solopreneurs
Square POS


---
Pros
Free plan available
Numerous integrations
Easy to use
Integrated payment processing
Cons
Limited features in the free app
Fees can get expensive for larger businesses
Square POS Key Features For A Seasonal Business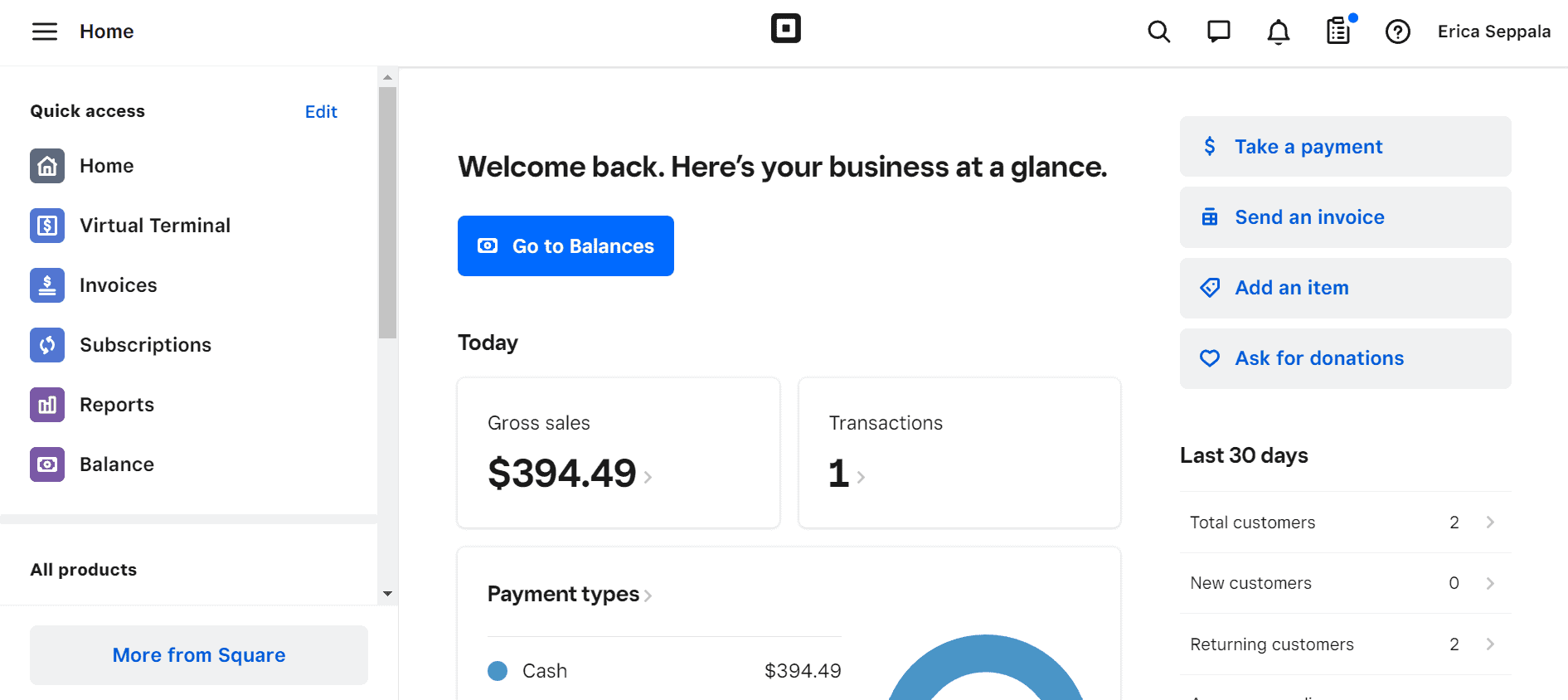 For solopreneurs looking for a basic POS at no cost, you can't go wrong with Square POS. The free version of Square includes the following:
Accept payments online and in-store
Invoicing
Inventory management
Employee management
eGift cards
Online ordering
Free online store
Reports
Square POS Pricing
Square POS is absolutely free. However, there are various paid add-ons and POS plans if you need additional features for your growing business.
Hardware Cost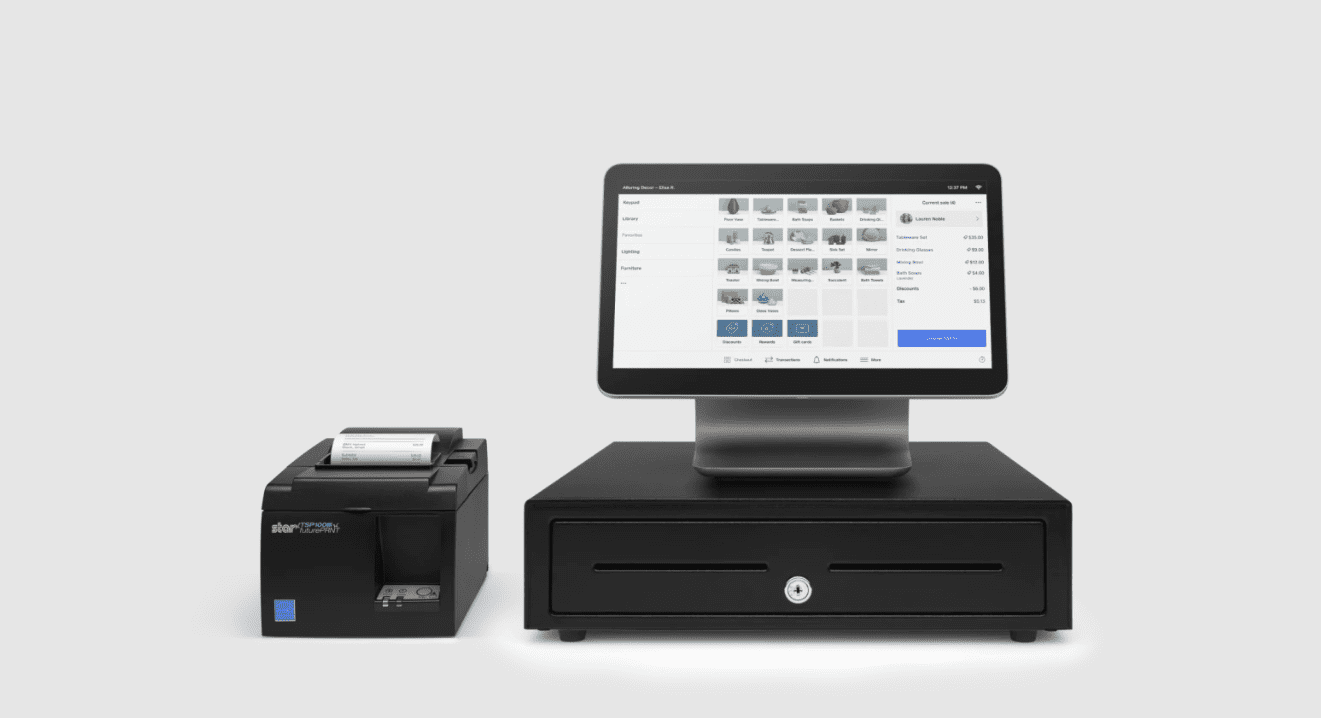 Square has various hardware options ranging from a free magstripe card reader to the Square Register kit that costs $1,389.
Payment Processing
Square integrates with Square Payments, which charges fees ranging from 2.6% + $0.10 to 3.5% + $0.15.
Contract Requirements/Warnings
Square offers month-to-month plans, so there are no long-term commitments required. There are leasing options for Square's hardware. However, we generally recommend that you pay for your equipment upfront instead of getting locked into a lease.
Where Square Really Shines For A Seasonal Business
For smaller businesses and solopreneurs, Square POS offers just enough features to accept payments and manage other areas of your business. Square POS is easy to use, and it's free, making it ideal for new business owners with tight budgets. If you need a more robust solution, Square POS also offers a variety of paid add-ons and monthly plans that scale with your business.
4. Vend POS: Best For Retail
Vend by Lightspeed


---
Pros
Loyalty program
Advanced inventory management
Simple & intuitive
Vend POS Key Features For A Seasonal Business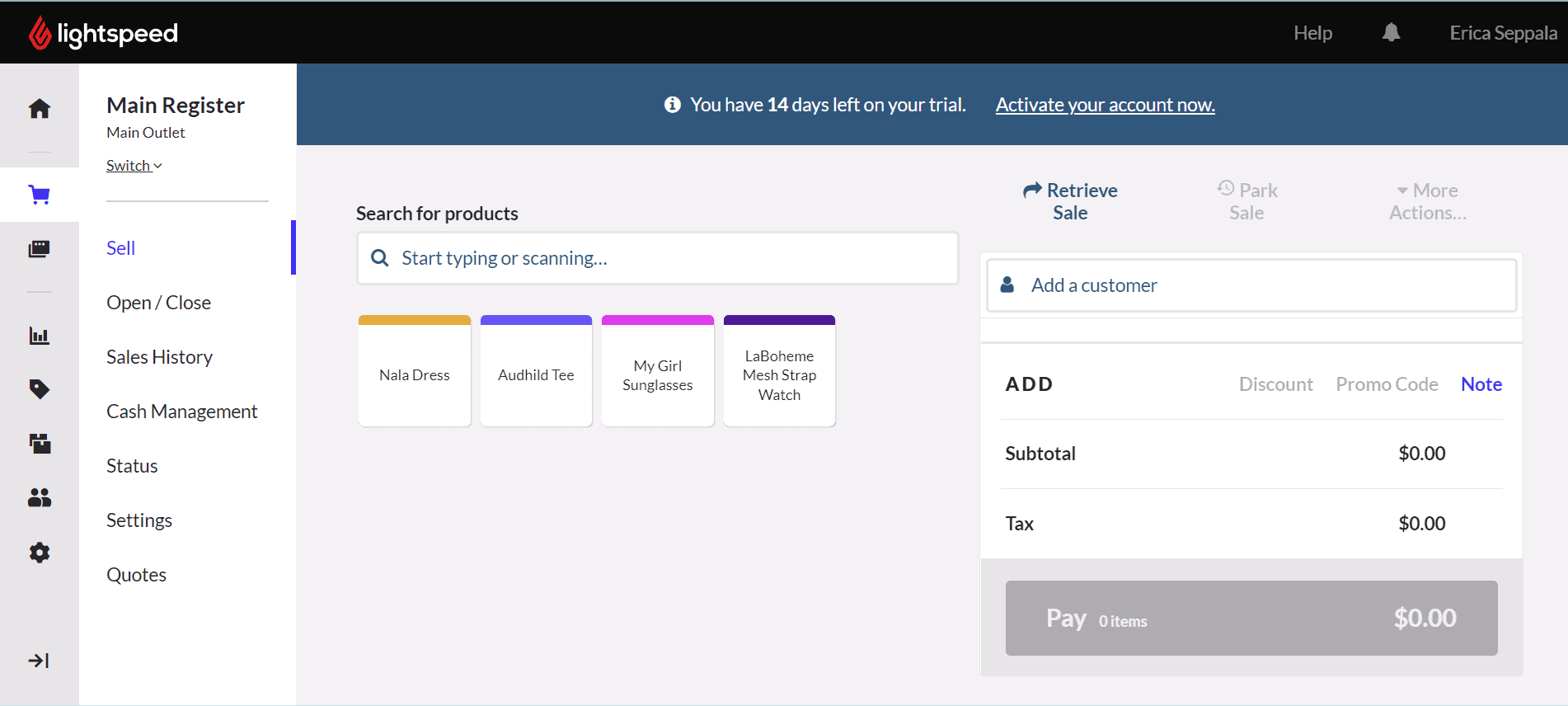 Vend by Lightspeed is a retail POS system loaded with features best suited for mid-sized businesses. Standout features include:
Loyalty program
Gift cards
Customer management
eCommerce integrations
Cash management
Sales monitoring
Multilocation inventory management
Accept online and in-store payments
Vend POS Pricing
Vend has three monthly pricing plans ranging from $119 to $299/month. Discounts are available if you sign up for an annual plan and/or Lightspeed Payments. A custom Enterprise plan is also available for high-volume businesses.
Hardware Cost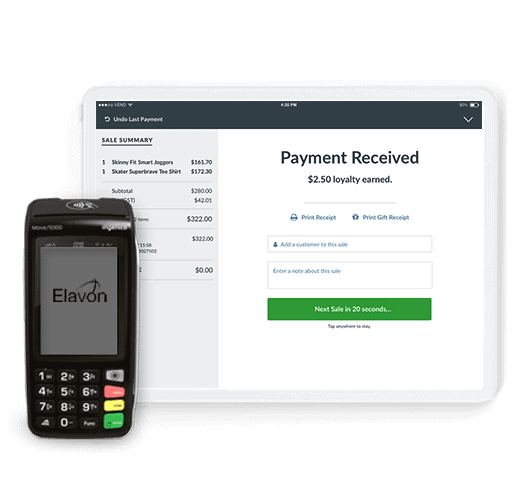 Vend has a variety of hardware options designed to work with its POS. It may also support other hardware that you already own. Contact Vend for more details.
Payment Processing
Lightspeed Payments is Vend's integrated payment processor with rates ranging from 2.6% + $0.10 to 2.6% + $0.30. You can use select third-party solutions; however, you can save on your monthly subscription to Vend by using Lightspeed Payments.
Contract Requirements/Warnings
Vend offers month-to-month contracts, so there is no long-term commitment. You can save money by signing up for an annual plan, which you can cancel at any time for no additional cost.
Where Vend POS Really Shines For A Seasonal Business
Vend offers plenty of features to make it suitable for seasonal retail businesses. This POS particularly stands out for its inventory management system, although it offers much more, including gift cards, loyalty programs, customer management for targeted marketing, and more bundled in an easy-to-use system.
Get Started With Vend by Lightspeed
Launching Your Seasonal Business Successfully
A seasonal business isn't without its risks and challenges, but if done right, it can be rewarding and lucrative. You can get your business off the ground by doing your research, choosing the right business idea, and using the tools and resources available to you.
In particular, the right POS system can help dramatically. With options available to help you customize your reports and easily manage inventory, you can take some of the unpredictability out of your workflow. And when you employ a fluctuating number of workers, the ability to manage them and keep your information secure is crucial. What's more, having a way to stay in touch with your customers throughout the year can also ensure repeat business.
Looking for more resources to get you started? If you don't have the funds to start your business, take a look at our tips for starting a business with no money. We also offer guidance for opening a business bank account and other advice for launching your small business. Good luck!
FAQs: Starting A Seasonal Business
In Summary: 4 Point Of Sale Systems For Seasonal Businesses