5 Unique Business Ideas Right Under Your Nose
Looking to start a business to make some extra money? This guide will look at unique business ideas and provide you with the resources to get started.
Merchant Maverick Contributor

UPDATED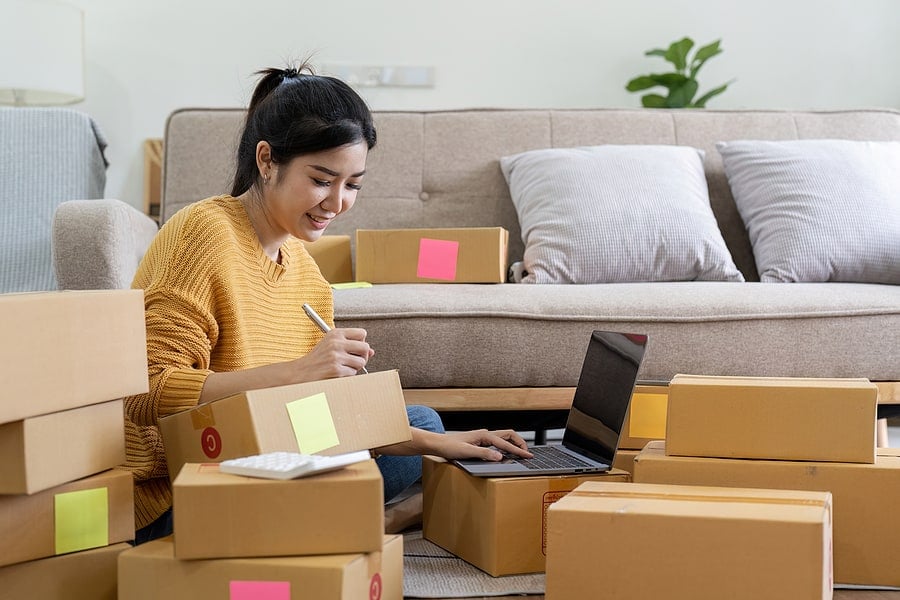 Are you looking for unique business ideas? A niche where your talents and hobbies can take root and grow? You've come to the right place!
In this article, we'll discuss niche business ideas, look at the best platforms for accepting payments, and offer resources to help you get your unique business idea off the ground and make money!
5 Unique Business Ideas
From urban farming to digital materials, the vast range of unique business ideas spans markets, talents, and structures. Read on to learn more about some unique ideas you can consider in your journey to becoming a small business owner!
How To Create Your Unique Business Idea
None of these ideas tickle your fancy?
The great news is that you can make anything into a business if you're passionate. Do your research, and make a plan. Think about your hobbies and interests. What do you love that is unique? Have you ever thought, "Why doesn't this exist?"
When looking for a product or service? It doesn't exist because you haven't started it, yet! Any niche hobby can become a business idea if you focus on the uniqueness of the idea or your intended audience.
Things like cat coffeehouses, insect artwork, food delivery for seniors, and power washing can help you support yourself and your loved ones and can also be fulfilling in ways a traditional business may not be. Once you have your unique business idea, you'll need to make a plan to help you bring it to life.
Check out our article on writing a one page business plan to get started!
Best Platforms To Accept Payments For Your Unique Business Idea
For your niche business idea, you may only need to accept payments physically or online, or you may want to accept both. We'd recommend having at least some way to accept payments online and in person, but that decision is entirely up to you. You can even consider operating a cash-only business if you want to avoid dealing with payment processors or POS systems.
With a payment processor, you can offer subscription services and send invoices to your clients/customers. This is an easy way to ensure that you're getting paid. We recommend checking out platforms that provide services for low-volume merchants with no payment history.
For more information about how credit card processing works for your small business, check out The Beginner's Guide To Credit Card Processing.
Square Is Great For Unique Business Because…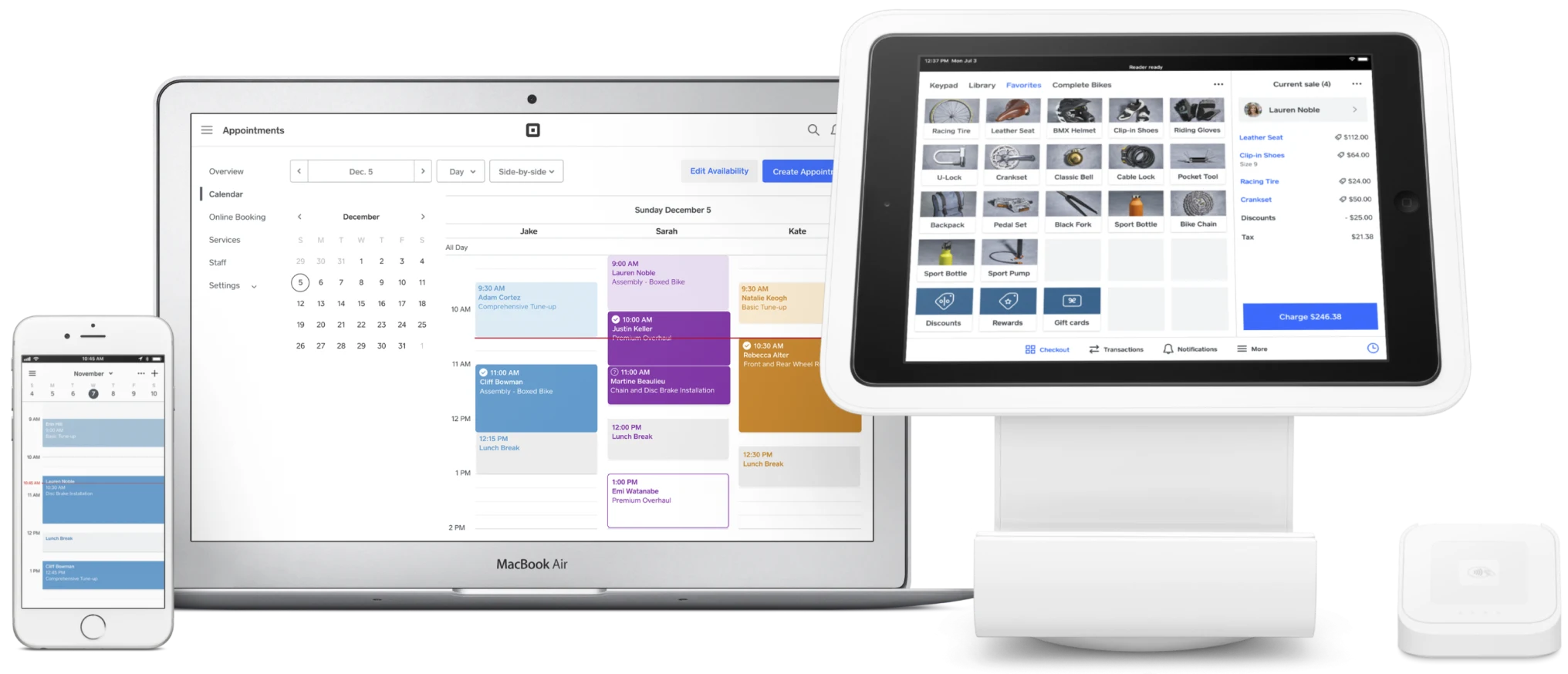 Square is a massive ecosystem of scaleable products and services for businesses of any shape and size. Square offers eCommerce options, appointment scheduling software, and plans for specific industries like restaurants.
Square Payments is the platform's credit card payment processing system and has no monthly fee. For swiped, dipped, and tapped transactions, business owners will pay a flat rate of 2.6% + $0.10. These fees will vary for online and keyed-in transactions. Chip card readers are available at a low price, and they even offer a free card swiper when you make a free account.
Square is affordable and easy to use making it ideal for new small business owners.
Read our in-depth review: Square Credit Card Processing Review (Square Payments).
Shopify Is Great For Unique Business Because…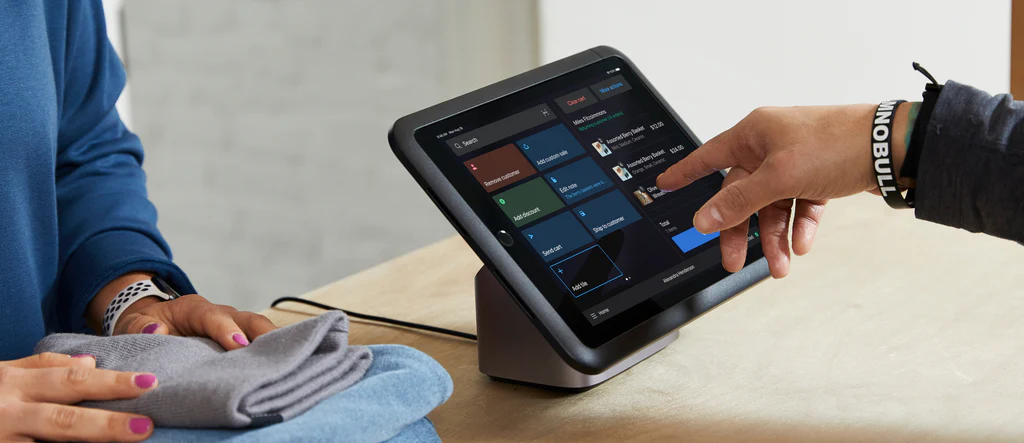 Shopify is one of the most popular payment processing platforms.
It allows users to easily build their own eCommerce website or an online store at a reasonable price. There are six plans to fit any business's needs and stylish free templates for you. They also offer a free trial if you want to test the platform before investing!
The most basic plan, Shopify Starter, has a monthly fee of $5 and only allows users to sell through social media accounts. In contrast, the Advanced Shopify plan costs $229 a month and allows you to make international sales and take advantage of advanced features. If you choose to use Shopify payments, the credit card rate is 2.9% + $0.30 for online transactions, a straight 2.7% for in-person transactions, and a 2.0% Shopify transaction fee if you use another payment processor.
Shopify's tiered pricing makes it easy for small business owners to pay for exactly what they need. Choose your plan and go up or down as your business grows and changes.
Read our in-depth review: Shopify Review 2023.
Lightspeed Is Great For Unique Business Because…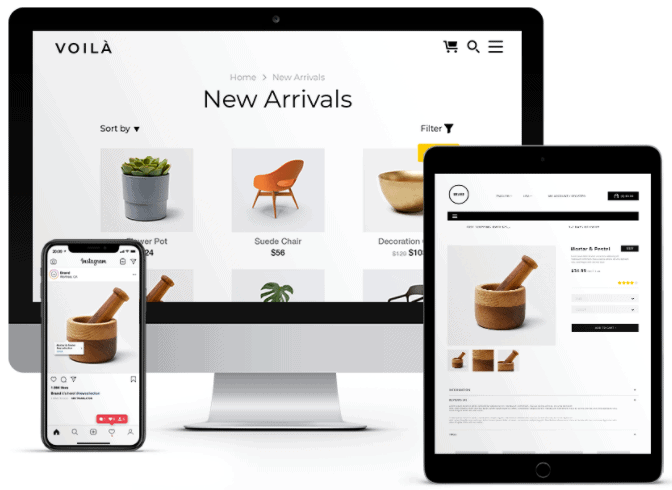 LightSpeed Retail POS is an option for existing larger businesses or your small business's future.
This POS system allows you to take advantage of features like inventory management, an eCommerce platform, and built-in payment processing. They accept other payment options if you choose not to use their payment processor.
This platform is the priciest of the three, making it less accessible to first-time small business owners, with plans starting at $89/month ($69/month billed annually). This lowest tier (the LightSpeed POS Lean package) offers retail POS, payment processing, and a free terminal. Rates for tapped, inserted, or swiped payments are 2.6% + $0.10 per transaction while manual entries will cost your small business 2.6% + $0.30 per transaction.
LightSpeed is a great option for medium to large-sized businesses looking for more advanced features. With built-in marketing tools, multi-store support, and customer loyalty programs, LightSpeed offers unique services for unique businesses!
Read our in-depth review: LightSpeed Retail POS Review.
Resources To Start Your Unique Business
Now that you have some unique business ideas and a general path, let us give you more resources to help you take your first steps!
Accounting Resources For Unique Businesses
Accounting is a daunting world for the uninitiated. We have some resources that can help!
Insurance Resources
If you plan on having employees at any point or are wondering if you need insurance for your small business, we have some articles you should check out.
Funding Your Unique Business
If you don't have the capital to start your business, you're going to need to look into funding options. The options are almost endless for loans, grants, lines of credit, and crowdfunding! Check out our reviews and guides for gathering funding for your business.
FAQ: Unique Business Ideas