Can You Really Run A Cash-Only Business?
Contributor

UPDATED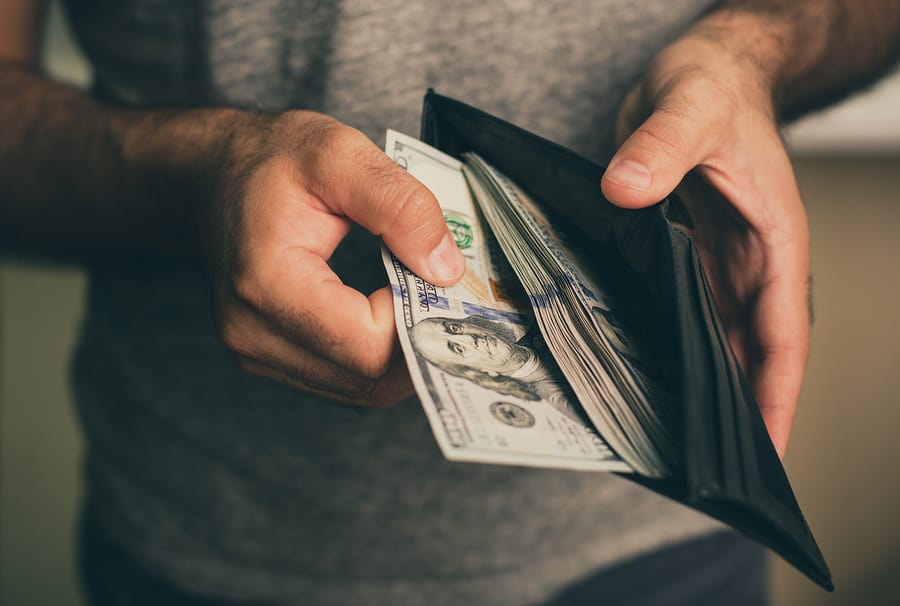 If you've been reading this website for a while, then you know that we began as a place focused on demystifying the world of credit card processing for small businesses. You might wonder, then, what we're doing writing an article about a cash-only business. The fact is, we see both advantages and disadvantages to such a business, and we want to share some of our thoughts with you.
While most businesses do take some cash payments, some businesses are particularly suited to be cash-only. These businesses tend to be small and provide the services or sell their merchandise in person; the items sold also tend to be of smaller value. Below we have compiled a non-exclusive list of such businesses as well as a general overview of advantages and disadvantages for taking only cash payments.
We've done in-depth research on each and confidently recommend them.
Why Would You Want A Cash Business, Anyway?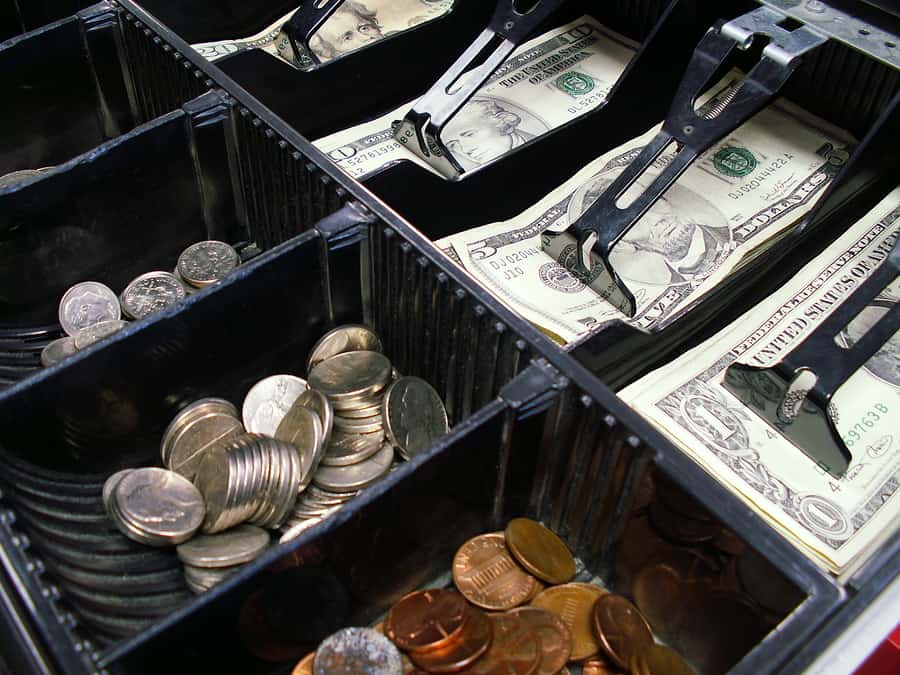 It is no secret that we are moving towards a cashless society, where customers carry little to no cash and make purchases through credit, debit, or cash cards. However, if you look carefully, you'll notice that cash-based businesses are still lurking everywhere. Any kid can set up a lemonade stand or mow a neighbor's lawn. Typically, you would pay them in cash. Same with a street musician or a hotdog stand by the sidewalk. Most likely, you will pay cash to your babysitter and maybe your dog walker too.
Cash-only businesses are typically new or "temporary" or side hustles, and they take only cash because they want to minimize start-up costs, they do not accept returns, and they do not have the time or desire to listen to pushy salespeople to learn the ins and outs of payment processing or buy any related equipment. In other words, they take only cash because cash is easy.
The Best Cash Businesses
Some businesses are especially suited as cash-only business. Below is a non-exclusive list to give some examples of such businesses.
Coffee, food cart, or food truck operator
Bakery, deli, or lunch stand
Small restaurant
Lawn mowing service
Laundromat
Vending machine operator
Errand service
Farm stand/farmer's market vendor
Arts and crafts show vendor
Street artist (face painter, caricature artist, street musician, or similar)
Babysitting services
Pet services (pet sitting, pet grooming, pet training, dog walking. etc.)
Personal trainer or fitness instructor
Handyman services
Music teacher/tutor
Hair/nail salon or barbershop
Note that these businesses tend to be single-person operations that can be set up easily and quickly. With some notable exceptions like a laundromat, they tend to be mobile, with no physical business address. The goods or services they sell are usually lower priced, and customers do not usually demand refunds after purchase.
Advantages of Going Cash Only for Payments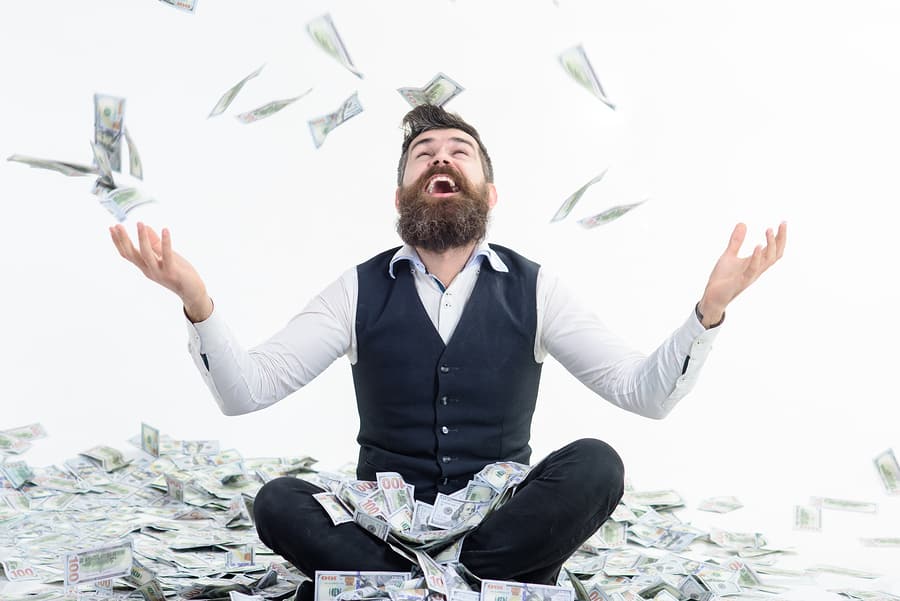 Most businesses take cash in addition to other forms of payments. For this article, though, we truly mean cash only. This means no credit or debit cards, cash cards, gift cards, cash transfers (Venmo, Zelle), or personal checks. The business takes paper bills or coins, and that's it.
We start below by discussing some advantages of going cash only.
Lower Costs & Overhead (No Processing Fees)
Compared with taking credit cards, taking cash saves your business money. In order to process credit cards, you would need to buy or lease the equipment to read the cards. After you get the equipment, you would have to spend time (or money to hire someone) to maintain the equipment.
In addition to needing equipment, each swipe/dip/tap of a payment card costs you money to process. The cost is percentage-based, so it's difficult to know ahead of time how much each use of a payment card would cost you. As well, some processors charge additional monthly or per incidence fees. These charges can add up and affect your profitability, especially if you operate a small business with narrow margins.
When you take only cash, all of the above issues go away. You won't need any equipment except a cash register or maybe just an old fashioned calculator. You won't have to deal with recurring monthly charges for services you may or may not need. Best of all, you won't have to pay a processing fee every time a customer pays you, so your profit margin stays intact.
No Risk Of Funding Holds
When you take cash, you get your money right away. With payment cards, your account won't be funded until 24 or maybe up to 72 hours later. Even after that, with card payments, you are at risk for chargebacks. A customer could reach back several months after a purchase to demand their money back so that your sales are not always final until many months after the purchase. Your processor could freeze your account if you have too many chargebacks or even terminate your account altogether. With frozen or terminated accounts, you might not get back the charges in those accounts at all.
With cash, you'll never have to worry about any of these issues. You get your money right away, and, unless a customer complains and you decide to refund their purchase, you're never obligated to pay back what you have already taken in.
Simplified Accounting
If you take cash, you can simplify your business's accounting needs.
There are two ways to keep your books: the cash method and the accrual method. The cash method doesn't have anything to do with taking incoming payments only in cash. It merely means that you book a sale or expense when you actually receive or pay for the goods or services.
For instance, if you receive an order for widgets on August 31, send the order out, and receive your payment on September 15, then you book the sale on September 15. If you purchase office supplies on August 31 and pay the invoice on September 15, you book the expenditure on September 15. The cash method is considered the simpler of the two accounting methods. It gives you a realistic understanding of how much you have in the bank but does not take into account future income or expenditures.
With the accrual method, you book the sale or expense when you make the sale or incur the expenditure, even if you don't receive the payment or don't pay out the money until later. For example, if you receive an order of widgets on August 31, you will book this sale for August 31, even though you give your customer 30 days to pay so that they won't have to pay until September 30. Likewise, for a purchase you make on August 31, you will book the expenditure on August 31 instead of waiting for when you actually pay, possibly 30 days later. With the accrual method, you must track your business's finances with accounts receivables and payables.
If you take cash payments only, no matter which accounting method you use, you can simplify your accounting. With the accrual method, your accounts receivables are always up to date because you have already received the money and won't have to keep track of them after that. If you use the cash method, you won't have to deal with money you expect to receive in the future because, even though the method doesn't require you to book the sale until you actually receive the money, you do, in fact, receive the money right away because you are paid in cash at time of sale.
Disadvantages Of Going Cash-Only for Payments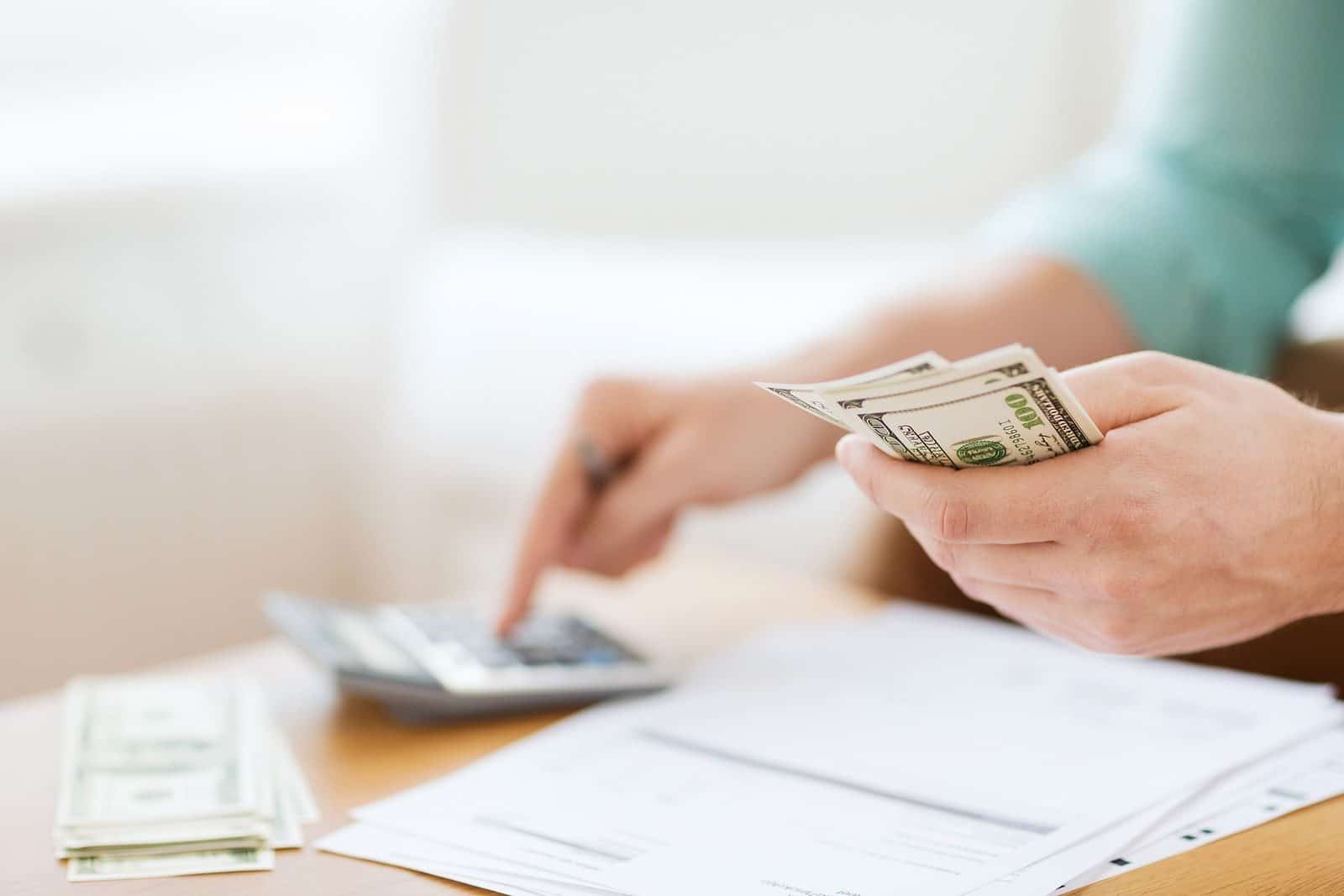 Even though becoming a cash-only business can reduce certain overhead and administrative headaches, they create inconveniences as well.
Lost Customers
Most customers today no longer carry a large amount of cash and prefer instead to pay with a credit or debit card. Going cashless means that these customers won't be able to make purchases at your business unless they either have the cash on them or can access a nearby ATM. Even assuming these customers heed the cash-only sign at the door and manage to get the cash to complete the purchase on their first visit to your store, they might not come back because they might not want to deal with the inconvenience of paying with cash again.
Few Growth Opportunities
Taking only cash can reduce your business's growth opportunities. Cash might make sense when your customer must physically be present to get that cup of coffee or get their pet groomed, but if you have the type of business where you can sell online or even take phone orders, then taking only cash could limit your business's growth opportunities. Many customers today prefer the convenience of shopping online. In addition, online sales can reach customers who live far from your store. Going cash-only means you might be missing these customers who can help your business grow.
Need For Stringent Cash Handling Policies
When it comes to money, some people cheat.
Handling cash means you will have to deal with counterfeits. Despite security features such as colored ink, raised printing, watermarks, and similar, counterfeit currency are still in circulation. In fact, the US Department of Treasury estimates that $70-200 million dollars in counterfeits could be in circulation today. If you take cash only, you and your employees who handle cash payments should be trained on how to spot counterfeits.
Like it or not, while we would like to think that our employees are honest and law-abiding, some do steal, and having a drawer full of cash can fatally tempt these unscrupulous employees. So, if you have a cash-only business, you would have to have strict cash handling policies that are enforced regularly and stringently. You might even have to invest in surveillance equipment to catch those employees who steal.
Limited Automation/More Potential For Errors
Sometimes, cash shortages are caused by inaccurate counting instead of theft. With a cash-only business, the person at the cash register must count carefully, both when taking in cash and counting back cash to give change. While this might not be difficult under normal circumstances, if you operate a business with rush times like lunch periods, having to count cash for every customer could make you more error-prone.
In contrast, if you take payment cards, only the exact amount would be processed, and you would eliminate a source of counting error.
Potential For IRS Audits
Like it or not, the IRS knows that it's easier for cash-only businesses to underreport earnings and avoid paying taxes. Of course, not every cash-only business tries to avoid paying taxes, but enough have done so that the IRS typically audit cash businesses more often. Even if you report all your cash earnings honestly, you must carefully document all your transactions. Otherwise, it could be difficult to establish a pattern of honesty to convince the IRS that you haven't underreported.
Other Considerations If You Want To Go Cash Only
So far, this article has focused on how going cash-only may affect the way you take in payments, but there are other considerations to take into account before you jump into a cash-only business.
Inventory & Employee Tim-Tracking Software: Even though you might only need an old fashioned cash register for a cash-only business, you might be missing out on the other conveniences of a modern point of sale system. For instance, some modern point of sale systems include inventory management software that automatically deducts items from your inventory as you make a sale. Other systems allow an employee to punch in and out to track their hours for payroll. If you use an old-fashioned cash register, these software systems would not be available to you.
Not Exempt From Paying Taxes: It is, of course, perfectly legal for you to pay your employees in cash. However, you must still deduct your employees' income, social security, and Medicare taxes. Failure to do so will subject you to fines by the IRS.
Difficulty Obtaining Bank Loans: If you wish to borrow money to expand your cash-only business, you might have trouble borrowing from a bank. Unless you have excellent accounting records, it would be difficult for you to show a bank that you have adequate cash flow to repay the loan. Under those circumstances, they might decline to lend to your business.
Inability To Obtain A Merchant Cash Advance: In the same vein as getting a loan, some financial services companies offer something called a merchant cash advance. The advance is paid back by deducting a percentage from future credit card charges. For instance, PayPal has something called PayPal Working Capital and Square has Square Capital. If you do not process credit cards, then you cannot avail yourself of these programs. While getting a merchant cash advance is not the cheapest way to finance a business, it might be crucial to providing cash flow in a pinch.
Newer Tech Allows Coin-Operated Machines To Take Payment Cards: Finally, just because you run a traditionally coin-operated business like a laundromat or vending machines doesn't mean that you are stuck in a cash-only world. Payment card readers designed for laundromats now exist. The newer vending machines can also take payment cards. In other words, while coin-operated businesses are traditionally cash only, you won't have to settle for that if you wish to take payment cards as well.
Is A Cash Business Right For You?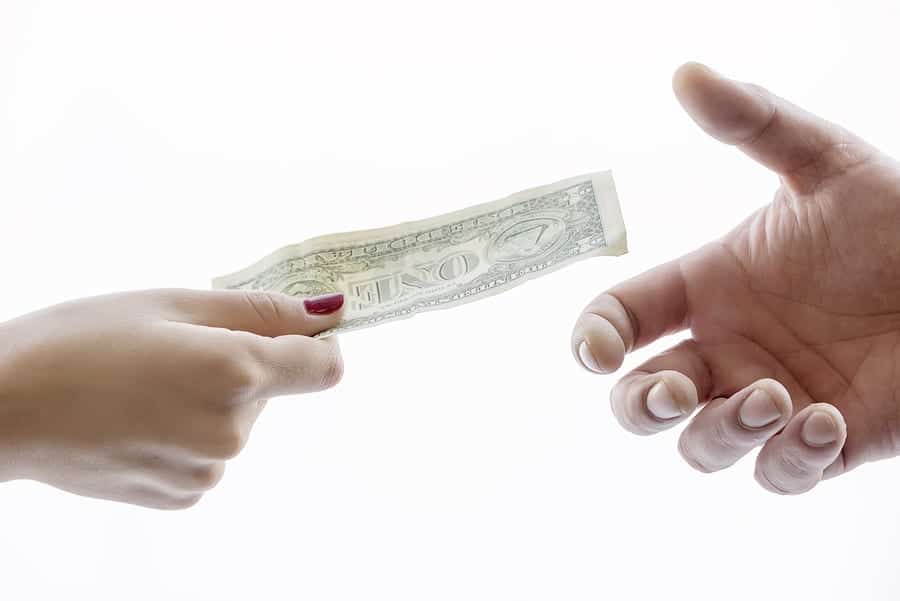 Though we are transforming into a cashless society, for certain types of business, going cash-only might still make sense. While there will be inconveniences to you and your customers, an all-cash business is still the fastest and the easiest type of business to set up because it requires zero setup cost. For small businesses that sell items of lower cost to customers who visit in person, accepting only cash might make a lot of sense.
However, even if you prefer to take only cash, you might wish to consider adding payment cards as a convenient option to your customers. You can require that every use of the card be in excess of a certain amount, and, with mobile processors like Square, as long as you have a cell phone, you can quickly set up an account to take credit card sales even if you operate a seasonal, low volume business like a farm stand by the side of the road.
At the end of the day, with the different types of credit card payment processors available today, going cash-only is merely a choice, not a necessity. Is going cash-only a viable option for your business? If you are currently operating a cash-only business, how is your experience so far?
We've done in-depth research on each and confidently recommend them.