How To Get A Personal Loan For Business
Updated on:
Posted by: Bianca Crouse
Advertiser Disclosure: Our unbiased reviews and content are supported in part by
affiliate partnerships
, and we adhere to strict
guidelines
to preserve editorial integrity.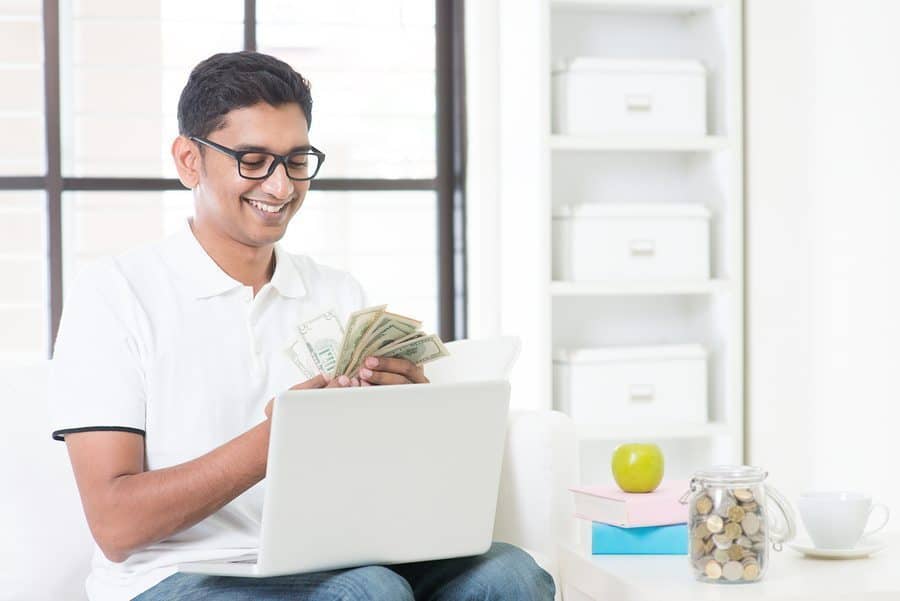 As a business owner, getting the financial boost you need to grow and expand, keep operations flowing efficiently, and cover emergency expenses should be easy, right? After all, banks, credit unions, and online lenders have made business loans more accessible than ever. Unfortunately, if you've ever applied for a business loan, you already know that finding affordable financing options is difficult.
Even if you have steady income and a high personal credit score, additional requirements such as time in business or a business credit score make it a tough task to find the right business loan. If you're a startup or are seeking funds to launch your business, traditional lenders like banks aren't an option. Of course, you could turn to alternative lenders, but the terms and costs associated with these loans could prove to be a financial burden for your business.
If you're struggling to find financing for your business, there's an option you probably haven't considered. Getting a personal loan to use for business expenses could be the solution to your financial challenges. Ready to learn more? Read on to find out about receiving a personal loan for business.

How To Use Personal Loans For Business
Assuming that your lender doesn't have any restrictions on using a personal loan for business purposes, you can use a personal loan for just about any business expense.
Whether you own an established business or your company is just an idea that hasn't yet come to fruition, there are many ways that you can use a personal loan to fund business expenses.
Startup Costs
When you apply for a business loan, lenders have time in business, annual revenue, and business credit score requirements in place. If you're an established business, this isn't an issue. However, if you're seeking funds to get your business off the ground or you need additional capital to grow your new business, a traditional business loan isn't a viable option.
This is when a personal loan for business can help. Your personal credit history, income, and other factors are what's evaluated during the underwriting process. With a high credit score, a strong credit report, a low debt-to-income ratio, and steady income, you can qualify for a personal loan, even when you've been turned down for a business loan.
With a personal loan, you can pay startup costs, including but not limited to supplies and inventory, real estate leases or purchases, equipment, insurance and permit costs, and expenses related to hiring and training employees.
Marketing & Advertising
In today's world, marketing and advertising goes far beyond flyers and newspaper ads. To promote your business, there are pay-per-click ads, social media marketing, radio and TV advertising … the list goes on. No matter what strategy you choose, one thing's for certain: you need money to fund your campaign.
A personal loan can be used to purchase advertisements, hire an outside marketing company, and get your name out to the public.
Equipment Purchases
Your new business needs equipment before it opens its doors. Maybe your business is already in operations but your equipment is outdated or broken down. What if you're expanding your business and need additional equipment? While equipment financing is an option, you may not qualify. When this happens, you can apply for a personal loan to purchase equipment.
With your personal loan funds, you can purchase any type of equipment from point-of-sale systems to furniture and fixtures for your office. You can purchase long-term equipment needed for production, or you can buy a delivery vehicle to better serve your customers. You can even purchase equipment for your office building or facilities, such as a new, efficient HVAC system or solar panels.
Business Expansion
You've been in business for a short time and you're ready to expand, but you need cash to fund your expansion. As a new business, it's hard to pay for your expansion if you can't qualify for a business loan. When this happens, a personal loan for business can be used to cover expansion expenses, including but not limited to the purchase of real estate, improvements to your facilities, or acquisition of a business.
Working Capital
Every business needs working capital to cover day-to-day expenses. Sometimes, your business may fall a little short — for example, you're experiencing a lag in sales due to a slow season or an emergency expense made your bank account take a hit. If you need working capital, a personal loan for business can be used to fund your operational expenses.

Emergency Expenses
An emergency can derail your business plans quickly. If you're scrambling to come up with the funds to cover an emergency, a personal loan for business can help. Instead of emptying your bank account, pay for your unexpected expenses over time with an affordable personal loan.
Inventory & Supplies
Inventory and supplies are necessary for efficient operations and satisfied customers and clients. Whether an unexpected emergency has left your bank account a little short or a seasonal increase in sales requires more inventory and supplies than usual, a personal loan for business can cover these costs.
Personal Loans VS Business Loans
In practice, personal and business loans are very similar. Most loans are installment loans, which means you'll receive the money as a single sum and repay in fixed, periodic installments. However, there are a few differences that might affect which type of loan is better for your business.
Risk Assessment
As you might expect, personal and business lenders are looking for different things when it comes to risk analysis. While a business lender is going to look at your business finances, a personal lender is only going to be interested in your personal finances. They will primarily look at information such as your credit score, credit history, income, and personal debts. During the loan application process, you will have to provide documents that verify this information.
Borrowing Amounts
While businesses can borrow millions of dollars in loans (if they have the means to pay it back), personal loans are typically for much smaller amounts. Most personal lenders won't lend over a maximum of $40,000 or $50,000. Naturally, the amount you're offered will depend on your ability to repay the loan. To decide how much you can borrow, the underwriter will look at information such as your income and debts to decide how much supplemental money you have to make loan payments.
Collateral
The majority of personal loans are unsecured. For comparison's sake, business loans might require you to put up collateral or sign a personal guarantee. Unsecured loans are considered higher risk than loans secured by specific collateral, which means that they typically carry higher interest rates and fees to account for the additional risk. That said, it is possible to find secured personal loans if you have something you're willing and able to use as collateral.
When To Use A Personal Loan For Your Business (And When To Avoid It)
You can use a personal loan to fund your business, but the question is: should you? Here are some common reasons you might use a personal loan for business:
You don't yet own a business: If you are in the beginning stages of your business and haven't yet opened your doors or started generating revenue, you are unlikely to be able to find a business loan. Instead, a personal loan can help you finance startup costs and get your business off the ground.
You don't have the time in business or revenue to qualify for business financing: If you are already open for business but don't qualify for financing due to the age of your business or low revenue, you can use a personal loan to keep things operating while you overcome early-business obstacles.
Your business is in a risky industry (such as foodservice): Businesses in risky or undesirable industries often have trouble getting a business loan because lenders are afraid they won't get their money back. Instead, you might find it easier to get a loan that is tied to your personal creditworthiness, not the creditworthiness of your business.
A personal loan is less expensive: If you have strong personal credit and a low debt-to-income ratio, you might qualify for a personal loan with low rates and fees. This could be a better option than a business loan if your business creditworthiness isn't nearly as good as your personal creditworthiness.
These are all good reasons for considering a personal loan for business. However, there are also situations where another financial product would be a more suitable choice for your business. Those scenarios?
Your business needs a lot of capital: If your financial needs exceed $100,000, a personal loan won't be sufficient to cover those needs. Personal loans have lower maximum borrowing amounts than business loans and other financing options. If you have higher capital needs, consider applying for a Small Business Administration loan, which has limits up to $5 million.
You're applying for a mortgage, car loan, or other personal financing in the near future: Taking a personal loan for business raises your debt-to-income ratio, which may make it more difficult (or even impossible) to qualify for additional financing until you pay down your debt. If a personal mortgage, vehicle loan, or other type of financing is in your future, you may want to reconsider adding to your debt with a loan used for your business. It's also important to remember that making a late payment, missing payments, or defaulting on the loan will impact your personal credit score, so make sure to make all payments as scheduled.
A final warning before you go down the personal-loan-for-business path: It's okay to mix personal and business finances in the beginning, but at some point, you're going to want to separate the two. Even if the funds are technically from a personal loan, I'd advise those that are able to set up a business bank account and exclusively use the loan money for business purposes. This will simplify your taxes and your accounting processes. For more information about the importance of keeping your business and personal finances separate for legal purposes, read 12 Tips For Preventing A Tax Audit.
What You Need To Qualify For A Personal Business Loan
If you are interested in getting an affordable personal loan, you'll need to be a creditworthy borrower with a good debt-to-income ratio. If you have a credit score over 600 and a debt to income ratio of 46% or lower, you will have a fairly good chance of qualifying for a personal loan. Don't meet those standards? Check out our guides on improving your credit score and DTI:
If you do meet those requirements, you have a good chance of qualifying for a personal loan. When you apply for a loan, your lender requires personal information including your full legal name, Social Security number, and contact information. You will also need to prove your income and creditworthiness by providing documentation including:
Personal Income Tax Returns
Personal Credit Score & Report
Bank Statements
Alternatives To Personal Loans For Business Startups
Before deciding on a personal loan, it might be good to know about your other options. In addition to personal loans for business, business credit cards and CDFIs are viable sources of financing for startups.
Business Credit Cards
Business credit cards are often easier to get than business loans and require less scrutiny of your business. Although most business credit cards require information about your revenue, entrepreneurs can use their personal income instead of, or in addition to, business income. Business credit cards are a good way to manage your money, defer payments to a more convenient time, and start building business credit.
Business credit cards aren't even just for everyday purchases — many businesses use a credit card with a 0% introductory rate to finance large business projects or purchases, much like a small business loan. One of our favorite business credit cards is Blue Business Plus, offered by American Express, which offers 0% APR for 15 months after signup.
Blue Business Plus Credit Card from American Express

---


Compare

Annual Fee:


---

$0

Purchase APR:


---

15.49% - 21.49%, Variable
For the rundown on other good business credit cards, check out The Best Business Credit Cards for 2018.
Community Development Financial Institutions (CDFIs)
CDFIs (Community Development Financial Institutions) are not-for-profit organizations dedicated to facilitating community growth by loaning to businesses and consumers. CDFIs are often willing to lend to startups, even when the business doesn't yet qualify for financing elsewhere.
CDFIs typically only serve a small area of the United States, so you'll need to take a look at the institutions available in your area. Head over to our full article on CDFIs to learn more about these institutions, and where to find lenders if your area.
Next Steps: Where To Find Personal Loans For Business
Once you're ready to apply for a personal loan for business, it's time to find the most affordable personal loan with terms that work best for your financial situation. Start by shopping around for a lender, beginning with these options.
SoFi
With interest rates from 6.26% to 14.87%, SoFi offers some of the most competitive rates on personal loans. Through SoFi, you can receive a personal loan up to $100,000 to use for your business. Another benefit of receiving a loan through SoFi is that there are no origination fees, prepayment penalties, or hidden fees.
SoFi's competitive loans are reserved for the most creditworthy borrowers. To qualify, you must have a credit score of at least 660. You must also have sufficient income to pay for the loan, be employed, or at least have an offer for employment within the next 90 days.
Prosper
If your credit score doesn't quite meet the requirements for a SoFi personal loan, consider applying with Prosper. With Prosper, you must have a credit score of at least 640. If you qualify, you can receive up to $40,000 with interest rates between 6.95% and 35.99%.
In addition to credit score requirements, your credit report must be free of bankruptcies, have at least three open trade accounts, and fewer than five inquiries over the past 6 months. You must also have a DTI below 50% to receive a Prosper personal loan.
Lending Club
If you don't have excellent credit, there are still personal loan options available to you. One lender to consider is Lending Club, which works with borrowers with credit scores as low as 600. Through Lending Club, you can apply for loans up to $40,000 with interest rates between 6.95% and 35.89%. Through Lending Club, you can prequalify instantly for a loan with terms of 3 years or 5 years.
Final Thoughts
Receiving a loan for your business can be challenging, but it isn't impossible. Even if you have barriers that prevent you from receiving a traditional business loan, a personal loan can help. If you have a solid credit score and enough income to make your loan payment, a personal loan can be an affordable way to finance your business. Pull your free credit score, calculate how much money you need (and can afford), and compare your lending options to find the best loan for your business.