The 5 Rules For You Problem Merchants
Founder

UPDATED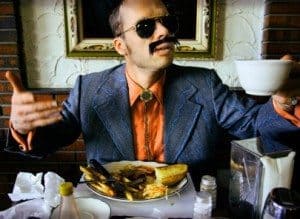 The other day I was reading an article over at Transaction Trends called "Managing Problem Merchants." If you feel like putting yourself in your ISOs shoes for a bit, give it a read.
As much as we like to think that we're always 100% right, and that we should do everything in our power to make our merchant service provider's life a living hell, I think that sometimes it's important to cut them some slack. Especially if your provider is a good one.
Based on the Transaction Trends report, I've created "The 5 Rules For You Problem Merchants." Follow them, and you will be well on your way to becoming the beloved, "ideal merchant."
Rule #1 – Don't Be a Contract Buster
I've said it a million times, and I'll say it again…read your contract. I know it can be difficult when you have a pushy salesman in your face shoving a pen down your throat, but remember, you have control, not them. So, slow down and make sure you understand the entire contract before you sign the dotted line.
Once you do that, don't back out of the deal. If you've read your contract then there shouldn't be any surprises, so trying to kill your contract because you have buyers remorse would only mean one thing…you're a problem merchant.
There are obvious exceptions to this rule, but I'm pretty sure most of you know the kind of contract busting that I'm talking about.
Rule #2 – Don't Be a Risky Merchant
Whenever a merchant signs up to process credit cards, they're always required to provide their "business profile" in their application. Your business profile gives your provider an idea of what type of business you are, how much you process (or anticipate you'll process) per month and what level of risk you pose to them. You're basically telling your ISO or MSP the who, what when, where and why of your business. If you change any of those after signing up, then you're essentially changing your business profile, which could pose a whole new level of risk to your provider.
Other "problem merchants" are those that alter their business models and/or practices without warning their ISO or MSP."
Always inform your provider if anything changes, better yet, let them know before the change even occurs.
Rule #3 – Don't Not Be a Haggler
Although it's good to negotiate with your ISO or MSP, being super cheap might land you with a provider that promises you the world, but cleans your clock on the back-end.
You first need to understand the fee structure for your new merchant account before even getting into any type of negotiation. Ask your rep to break down the fee structure, and possibly even do a side-by-side comparison of their rate with the other, "cheaper," guys.
Read up on interchange-plus and tiered pricing, so you know the difference. Learn about other fees that might be tacked on as well. The saying, "you get what you pay for" applies here just as much as anywhere else. If you focus too much on rate, you may be sacrificing service. Especially since so many of these ISOs and MSPs know how to manipulate their rate structure to make it look just the way you want it.
Rule #4 – Don't Be Unreasonably Demanding
It's your sales rep's job to set your expectations from the get-go. If they do that correctly, then you shouldn't have any reason to be a pain in the ass. If you're gonna be demanding just for the sake of it…well…that makes you a problem merchant. And, we all know how everyone feels about problem merchants.
Rule #5 – Don't Be Quick To Judge
Merchant Maverick is a site where you can publicly express your opinion of an ISO or MSP, whether it be good or bad. I see so many people shooting first, then asking questions later when it comes to leaving negative reviews. Always do your best to reach your provider before you make a judgement call publicly. Sometimes, all it takes is getting to the right person within the company to have your voice heard, and your problem resolved. Negative reviews and comments should be an option of last resort.