Merchant Maverick Opportunity Grants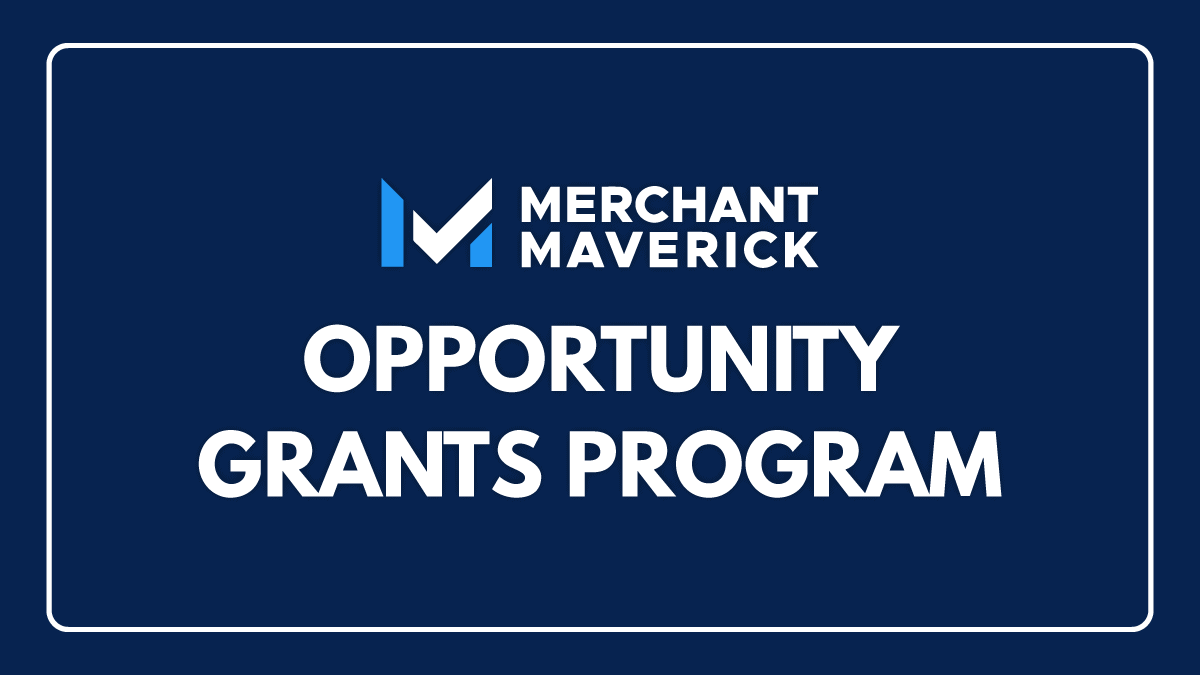 Welcome to the official page for the Merchant Maverick Opportunity Grants Program. At Merchant Maverick, we aim to make small business easy by providing comprehensive, unbiased reviews of the software and services you need to make your business succeed. Each review on our site represents hours of research, fact-checking, and testing by our writers and experts. But we don't draw the line at simply educating readers. We're also here to help you finance your small business dreams.
If you're looking for information about Merchant Maverick grants or want to apply for one of our Opportunity Grants, you've come to the right place.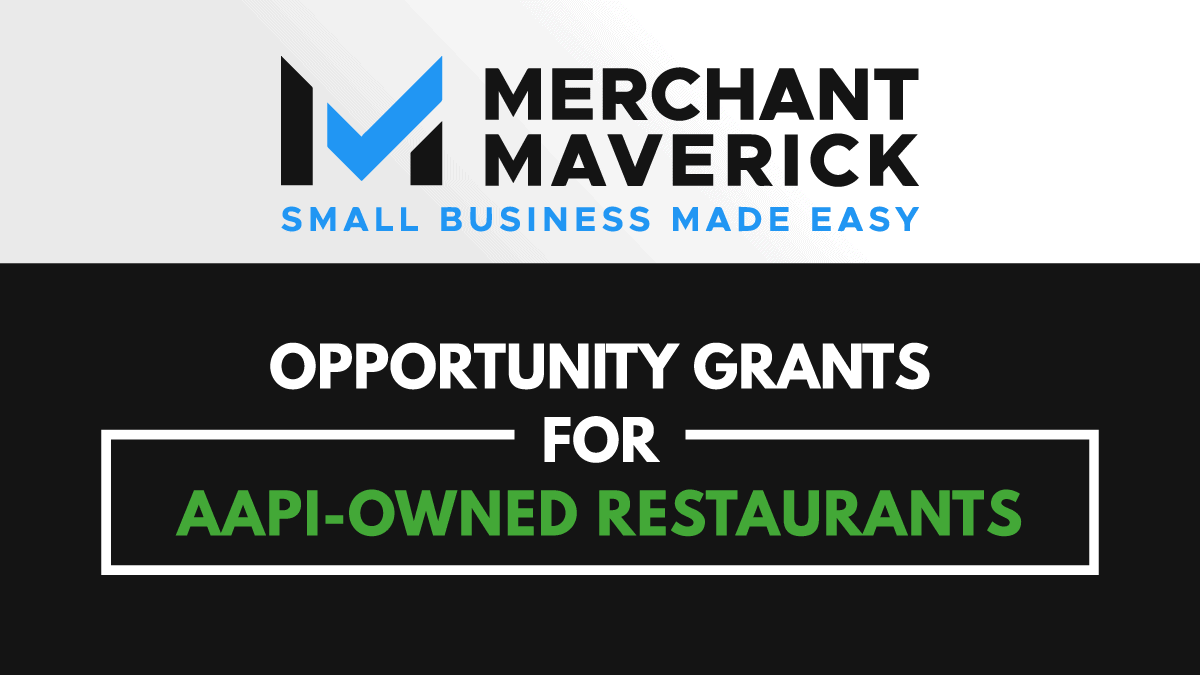 Opportunity Grants Application
Thank you for visiting our grants page. The 2022 grant application has now closed, and we are currently in the process of evaluating the applications we received. Winners will be notified on May 1, 2022, and announced shortly thereafter. Please keep checking our website and social media platforms for future Merchant Maverick grant opportunities.
Frequently Asked Questions
$10K Opportunity Grants For AAPI-Owned Restaurants
Last year, Merchant Maverick issued four $10K Opportunity Grants to Black female entrepreneurs. (Meet the 2021 grant winners!)
In 2022, Merchant Maverick will be giving a total of $100K to Americans of Asian and Pacific Island descent. Specifically, this year's grants of $10K each will be going to ten different AAPI-owned restaurants. If you are an American citizen who is also a member of the AAPI community and you own a restaurant, food cart, kiosk, grocery store, bakery, cafe, or other foodservice business (see the FAQs below for a list of automatically qualifying businesses), we encourage you to apply as soon as the application window opens on January 3, 2022. We will only be accepting 5,000 applications in total, so get yours in as soon as possible!
Our focus for this round of grants is on one of the hardest-hit sectors of the economy: restaurants and foodservice. For almost two years, the pandemic has taken its toll, creating staffing shortages, higher prices, and issues of safety and hygiene, and the statistics are grim:
10.2% of food establishments in the US have closed since the beginning of the pandemic in 2020.

Food trucks were impacted the most, with 22.5% closing permanently.

The number of new hires decreased by 240,000 in the accommodations and foodservice industry in August 2021 alone.

During the same period, the total number of separations (quits, layoffs, discharges, etc.) increased by 203,000 in the industry.

Restaurant owners are increasing menu prices by 2% to 5% to make a profit, with no end in sight.
The COVID pandemic has virtually crippled the foodservice industry. Everyone in the restaurant space is struggling to find inventory, hire staff, and keep doors open.
So why are we focusing just on AAPI-owned restaurants?
It all comes down to funding opportunities — or lack thereof. AAPI is the most rapidly growing ethnic group in the US, with the population expected to grow to 40M+ by 2060. Currently, there are over 1.9M AAPI-owned businesses. But despite the prevalence of Asian-owned small businesses, even nontraditional financing opportunities for this demographic are few and far between. According to the State of Philanthropy among Asian Americans and Pacific Islanders, a report put together in a joint effort by AAPI Data, CSI UCR Center for Social Innovation, AAPIP, and Building Democratic Philanthropy:
The AAPI community receives less than 1% of philanthropic funds.

Funding has remained low despite AAPI populations rising from 3% in the 1990s to over 7% of the population today.
Unfortunately, historical funding inequities for Asian-Americans have only worsened with the COVID-19 pandemic. A survey performed by the Center for Responsible Lending found that the odds were stacked against small businesses owned by minorities when seeking a PPP loan. Specifically, it found that:
91% of Native Hawaiian or Pacific Islander-owned businesses, and 75% of Asian-owned businesses [had] close to no chance of receiving a PPP loan through a mainstream bank or credit union.
According to The National CAPACD's "Small Business, Big Dreams" study, cultural norms and misinformation have resulted in a general distrust of traditional financial institutions by AAPI business owners and a widespread reluctance to take on the debt of traditional financing. The study found that nearly half of survey respondents relied on friends or family for business funding, and more than a quarter used personal funds to keep their businesses afloat rather than resorting to lending.
Merchant Maverick wants to spark positive change by providing new funding opportunities for AAPI-owned restaurants. Everyone deserves a fair chance at safe, reliable funding for their small business.
The application process is pretty simple. We want to know who you are and what your restaurant is all about. What kind of food do you sell? What does your restaurant space look like and feel like? Do you run a sit-down establishment? A food truck? A bakery? Who do you employ? How does your business impact your community? The more detail you can provide, the better. We're looking for thoughtful, heartfelt, deeply honest answers about what makes your business special.
We also want to acknowledge that language barriers exist — and that sometimes an essay doesn't tell the whole story. Please feel free to share other ways for us to learn about who you are, in addition to your essays. Only complete applications will be considered, so make sure you've filled out every section before you submit your application.
Additional Grant Content