How To Make Money Streaming On Twitch: Your Guide To Affiliates, Partners, & Other Sources Of Revenue
Expert Analyst & Reviewer

UPDATED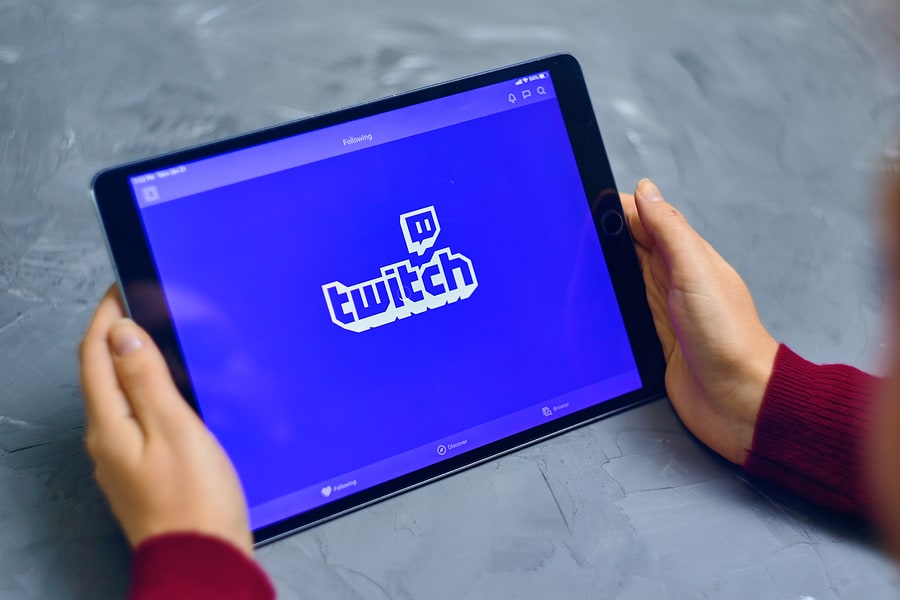 Twitch began its life as a humble service for broadcasting and viewing video games online. Now the Amazon-owned live-streaming platform pumps out endless hours of content created by millions of broadcasters each month. With so many eyeballs locked on Twitch content every waking hour, it's unsurprising that this digital entertainment behemoth makes money for more than just a few folks.
Some high-profile Twitch streamers have managed to build incomes high above the national median. For many more, Twitch has become an excellent source of supplemental income. For the dedicated enough, Twitch promises the opportunity of a potential part-time career down the line.
It's also worth noting that while Twitch is primarily focused on live-streaming video games, you don't just have to play video games to stream on Twitch. Some broadcasters have become famous for their IRL ("in real life") streams while artists have built dedicated communities of people watching them create. Still other streamers are known for simply chatting with their viewers.
Ready to learn more about how Twitch streamers make money? Keep on scrolling for all the deets!
How Streamers Make Money On Twitch
Streamers make money on Twitch through several avenues. The primary (and easiest) way of making money through Twitch is to take advantage of the service's built-in features. These features, which allow viewers to sign up for paid subscriptions and hand out donations, are only available for streamers who have been invited to Twitch's affiliate and partner programs.
Streamers can also profit off their following outside of Twitch proper. Example moneymakers here include utilizing third-party donation platforms, selling merchandise, and signing sponsorships.
If you choose to dip into Twitch as a professional pursuit, don't expect streaming to be an instant cash machine. Simple economics means that you'll earn more money the more followers you have. Because it takes time and effort to grow your following, it is unlikely you'll be raking in the Benjamins right away.
A caveat to this above rule of thumb is if you already have a large following on some other platform. For instance, if you have a large YouTube subscriber base to draw from or have a number of Twitter followers that want to watch you make art, you may be able to qualify for one of Twitch's programs faster than other new streamers. This will allow you to start receiving Twitch subs and donations — the core to a streamer's revenue — sooner than you might have otherwise.
Twitch Monetization Programs: Affiliates VS Partners
Twitch offers two programs that help content creators earn money through streaming: one for affiliates and one for partners.
The affiliate program is something that most people can qualify for. It has very clear qualification guidelines. Once you meet those guidelines, Twitch will automatically invite you to join the affiliate program. After joining the program, a streamer can take advantage of the subscription and donation tools baked into Twitch.
The partner program, meanwhile, is a bit more complex. It is only for the most popular streamers (around 1% of Twitch's active broadcasters are in this program). Additionally, Twitch doesn't have clear guidelines for what it takes to become a partner. As such, new streamers will want to focus on becoming an affiliate first.
How The Twitch Affiliate Program Works
The easiest way to make money directly through Twitch is by becoming part of the affiliate program. Affiliates can receive subscriptions and bits from views — both ways will help you generate revenue. Besides the monetary value of becoming an affiliate, other perks include additional emote slots, channel points and polls, and priority transcoding.
How Much Do Affiliates Make Per Sub?
The exact amount you can earn from each subscription will depend on the tier number. Essentially recurring monthly donations, tiers 1, 2, or 3 run viewers $4.99, $9.99, or $24.99, respectively, a month.
Streamers can also earn revenue from viewers who subscribe through the free subscription that comes with every Twitch Prime account. This is basically the same as the $4.99 tier 1 sub. However, viewers must manually resubscribe each month — there's no auto-subscribe function with a Twitch Prime sub.
Generally speaking, you'll receive a 50% cut of each subscription. In some cases, Twitch partners may receive more than a 50% cut. However, Twitch only shares larger pieces of the pie with very popular streamers, so this isn't something that most newcomers will experience.
Beyond subscriptions, Twitch affiliates can also receive "bits" as one-time donations by viewers. Bits are basically Twitch's currency — for every bit a streamer receives, they'll receive $0.01 in return. When a viewer donates bits, they do so by "cheering" for the streamer, which generates a "cheermote" — essentially just a GIF that pops up in the stream's chat log, notifying the streamer and other viewers of the donation.
How To Get Affiliated On Twitch
To become an affiliate, Twitch requires that you meet these specific guidelines of at least:
500 total minutes broadcast in the last 30 days
Seven unique broadcast days in the last 30 days
50 followers
An average of three concurrent viewers over the last 30 days
After you've met these requirements, your channel will be automatically invited into the affiliate program. Once invited, you'll be prompted to fill out basic information, accept the program's agreement, and finally provide Amazon/Twitch with your tax and payment info.
How The Twitch Partner Program Works
Once a streamer has gotten really popular, they may be invited by Twitch to join the partner program. Those who join the partner program will receive access to more emote slots, custom cheermotes, better video tools, and a dedicated Twitch support team.
This exclusive club isn't for everyone, however. According to Twitch, only 27,000 of their 2 million active streamers are partnered. This program is certainly reserved for the cream of the crop!
How Much Do Partners Make Per Sub?
Just like affiliates, partners earn the money from their subs at the same 50-50 split. And, as mentioned above, some of the most popular partners may be able to earn a higher percentage from their subscriptions. Partners also qualify for the same $4.99, $9.99, $24.99, and Twitch Prime subs that are available to affiliates.
Bits cheered on from viewers are another popular earning method for partners. As previously mentioned, for every bit a streamer earns, they'll collect $0.01 from Twitch.
Besides subs and bits, Twitch partners can also make additional revenue by running ads on their stream. On average, Twitch doles out $2 per 1,000 viewers. Because this is such a paltry sum, ads shouldn't be a primary source of income — even for those who average hundreds of viewers each stream.
How To Become A Twitch Partner
Becoming a Twitch partner isn't a clear cut as becoming an affiliate. This is because Twitch doesn't market any sort of specific requirement to receive an invite into the partner program. However, Twitch does offer some general guidelines to help prospective partners along. According to Twitch, you can help you chances to become a partner by:
Maintaining a healthy ratio of organic viewers over hosted or raided viewers
Bringing a large viewership or following from other services and/or platforms
Twitch also has a "Path to Partner" achievement, which can also help your partnership chances once unlocked. However, note that unlocking this achievement won't guarantee you an invite into the partner program. The Path to Partner achievement can be unlocked by doing the following:
Stream for 25 hours
Stream on 12 different days
Average 75 viewers per stream
Other Ways To Make Money From Your Twitch Following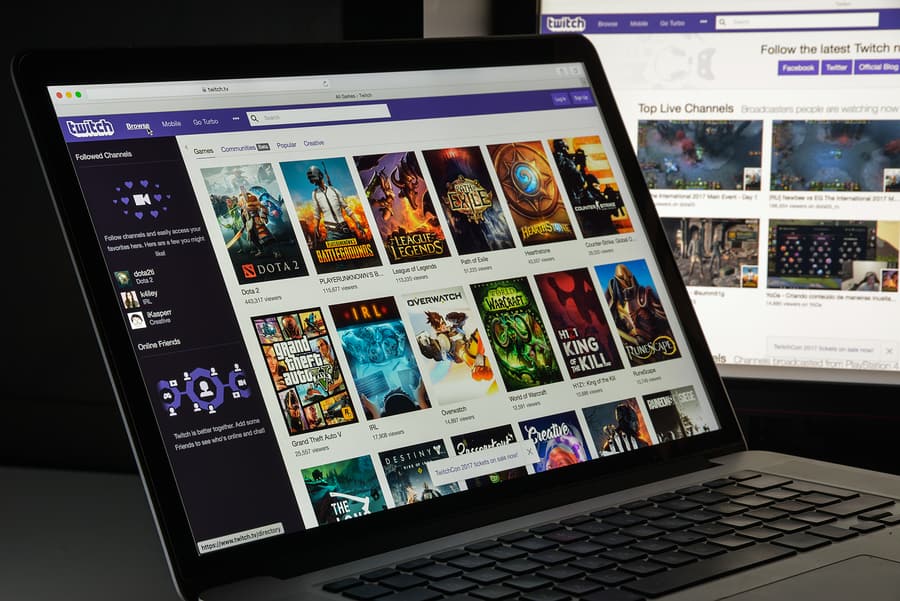 Should you still be working your way to affiliate status or maybe you are wanting to tap into other revenue sources, there are a few ways to earn money outside of Twitch's built-in monetization features. Let's consider some of the options below!
Donations
If you aren't a Twitch affiliate yet, you can still set up third-party donations. While third-party donations won't give you access to bits or cheermotes, you'll still be able to receive revenue from your viewers. PayPal has a popular donation platform that is used throughout numerous communities online.
Another way to receive donations could be through a membership platform like Patreon. These platforms enable users to set up monthly donations to content creators they like for perks like exclusive Discord access, bonus content, physical merchandise, and more.
For more ideas about accepting online donations, check out Merchant Maverick's article on the topic.
Merchandise
While you will need an audience to actually buy your merchandise, selling such products as t-shirts, sweatshirts, or mugs with branding associated with your streaming personality could be an excellent way to diversify your revenue. There are an array of services that can help you with branded merchandise — Teespring, Redbubble, and Zazzle, to name a few.
Besides producing products branded with your logo, you can also brand products with the channel emotes your chat likes and uses often. Another alternative would be to reach out to artists (either on a site like Fiverr or within your own community) to create fresh designs that resonate with your audience.
Brand Promotion
Brands like using influencers to promote their products. Once a streamer has enough of a following, a brand may reach out to them to promote a video game or other product in the form of sponsorship. The exact details of these sponsorships will vary from brand to brand as well as the agreements made with individual streamers.
Like with many facets of life, brand sponsorship places a heavy importance on who you know and who knows you. To grow your web of connections, reach out to industry decision-makers via social media or at expos and conventions.
Note that like with the other revenue streams discussed in this article, you'll need to have a sizable following for brand promotion to be successfully profitable. Of course, if you find a brand that aligns with your following's particular niche, you may be able to strike a deal even if you aren't pulling in thousands of views each stream.
Affiliate Links
Even if you can't get directly sponsored by a brand, you might still be able to make money by promoting products via an affiliate program (note that this type of affiliate program is separate from Twitch's affiliate program we talked about above). These affiliate or referral programs will generate you a small share of the profits each time someone clicks on your link and buys a product.
For instance, if you use specific accessories, hardware, or software during your streams, you could provide links to those products through the Amazon Associates program. Your viewers can then click your link and purchase your tools of the trade — giving you a bit of extra cash too.
Amazon Associates may look especially appealing for streamers: Twitch affiliates earn higher commission rates through Amazon Blacksmith — Twitch's built-in Amazon Associates tool — than standard referral accounts. This means that once you reach Twitch's affiliate status, Amazon Associates could be a more viable revenue stream compared to other referral programs.
Some specific brands also offer their own referral programs. For example, the gaming hardware company Razer has an affiliate program that dishes out up to 10% of each sale to affiliates — a much higher rate than you might see with Amazon Associates.
GL,HF
Ultimately, becoming a Twitch millionaire isn't something that happens overnight. While there are plenty of avenues to earn money through Twitch, it takes work and dedication to grow a following (with a little bit of luck sprinkled in too!). The money just won't come unless you have plenty of eyes watching whenever you stream. Plus — for most of us anyway — it takes time and effort to improve performing in front of camera and interacting with chat — all while playing a game.
Instead of focusing on the money first, Twitch should be an outlet for fun and social interaction. Besides, aren't those what video games are all about?