The Hartford Small Business Insurance Review
The Hartford provides fast and free quotes to small businesses in search of a variety of small business insurance policies. Find out if The Hartford is a good fit for you.
Expert Analyst & Reviewer

UPDATED
Advertiser Disclosure: Our unbiased reviews and content are supported in part by
affiliate partnerships
, and we adhere to strict
guidelines
to preserve editorial integrity.
The Hartford Small Business Insurance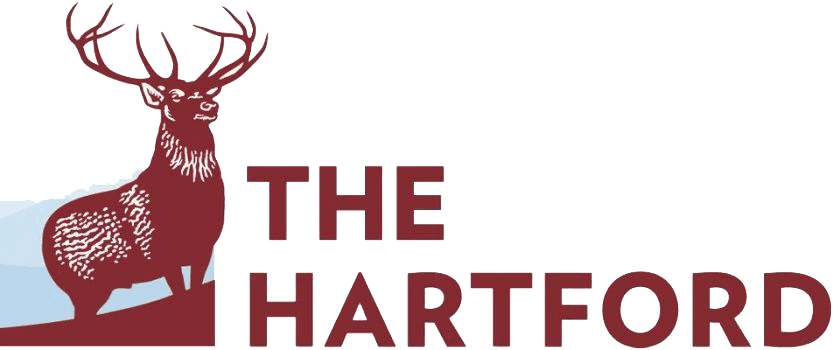 Pricing
Varied. Average general liability is $88/month
Types of insurance offered
30+
Time to receive quote
Usually same-day
The Hartford Small Business Insurance At A Glance
Highly reputable company with multiple coverage options
24/7 claims assistance
Free online quotes available
---
Pros
Fast, free quotes
24/7 claim service
Wide variety of policies
Cons
Not available in Alaska or Hawaii
Need to talk to an agent to purchase policy
What Is The Hartford Small Business Insurance?
The Hartford is one of the largest and oldest insurance companies in the United States and offers a range of services, including business insurance for companies of all sizes. The Hartford small business insurance is offered for nearly every type of establishment, from retail shops and restaurants to more niche endeavors like consulting firms and beauty shops.
The Hartford also offers many different types of insurance for small businesses, from general liability, to workers' compensation, to business property insurance and many more.
They also make it easy to get a quote and customize your insurance plan depending on your small business needs.
The Hartford Small Business Insurance Pricing
As with most insurance companies, how much you can expect to pay isn't set in stone.
How much business insurance costs will depend on what kinds of insurance you want to purchase for your small business as well as how much and what you want to be covered.
The Hartford does a nice job of providing insight on its website as to what you might generally expect to pay for some of its most popular types of insurance.
A Business Owner's Policy will cost $261/month or $3,135/year for an average small business.
General liability insurance, on average, would cost $88/month or $1,057/year, and workers' compensation insurance would cost $70/month or $840/year. But each business is different with varying insurance needs, so you will need to go through the process of getting a quote.
How To Get A Quote From The Hartford?
Getting a free quote from The Hartford is a simple process and shouldn't take more than 10 minutes on The Hartford's website. You'll first need to enter basic information about your business, including keywords, number of locations, number of employees, and where your business is located.
From there, you can select what type of insurance you're interested in (general liability, worker's compensation, benefits, etc.). You will then provide more specific information about your business, providing the name and physical address of your establishment, your name, and an email. Lastly, you can input how much coverage you are looking for, and you should receive a same-day quote.
If, for some reason, you aren't able to receive a quote online, you can also call The Hartford to talk to a representative and get a quote over the phone.
The Hartford Business Insurance Features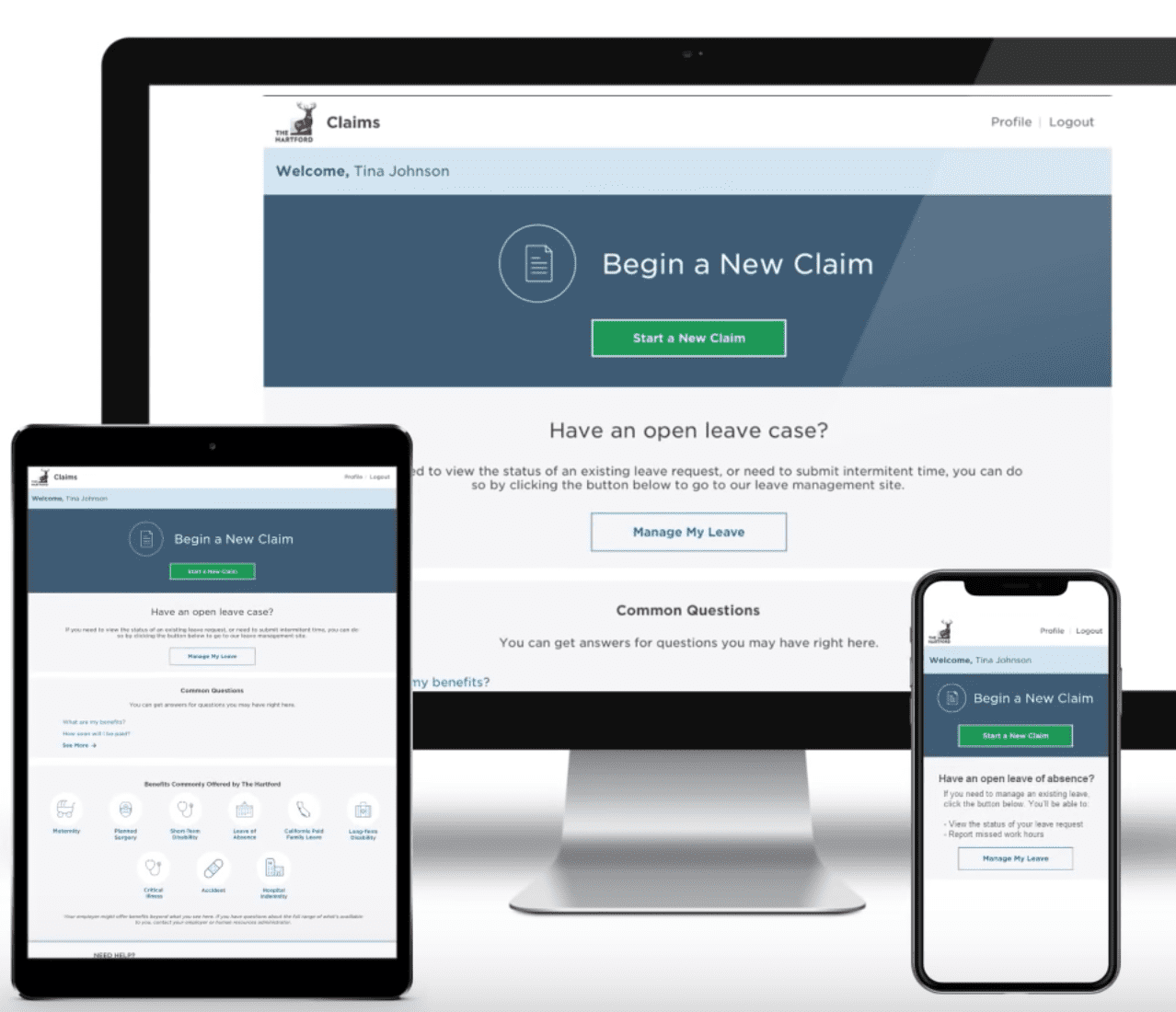 While The Hartford is primarily known for offering a wide range of insurances, they also some unique tools that can help businesses out with their insurance needs:
Risk Engineering
The Hartford has loss control services that can help improve the safety of your business. These services range from analyzing things like health risks your employees may face on the job to injury prevention services. They can also work individually with your business to customize your own safety plan, helping with things like safety evaluations, leadership advice, and ergonomic tips.
Surety Bonds
The Hartford is the sixth-largest surety writer in the United States and Canada. They provide both commercial and construction surety to help guarantee that customers will be paid if they don't receive services.
The Hartford Productivity Advantage
This is The Hartford's unique claims system that is designed to take away administrative burdens from companies, using analytics to provide employees with a simpler experience when filing claims. The Hartford provides a suite for both employers and employees to help make things like disability and leave easier.
The Hartford Business Insurance Range Of Services
The Hartford offers nearly any type of business insurance a typical small business might need and makes it easy to navigate its coverage online or through its app.
Here are just some of the more popular types of business insurance you can get through The Hartford:
Business Owner's Policy
General liability insurance
Worker's compensation insurance
Commercial auto insurance
Commercial property insurance
Cyber insurance
Home-based business insurance
Marine insurance
Multinational insurance
Specific Size Of Business
The Hartford has plans and coverage varieties to fit just about any sized business. Even if you're only looking for general liability insurance, The Hartford has upfront and relatively affordable rates while giving you access to some of its other perks. With the wide variety of insurances The Hartford offers, it's also ideal for mid-sized and larger businesses that may need more niche features or who could utilize things like its Productivity Advantage.
The Hartford Claims
The Hartford gives you a few options when it comes to filing a claim and they are all quite simple. They have 24/7 claim support so someone will always be there to answer the phone to talk you through the process or answer questions.
How To File A Claim With The Hartford Business Insurance
You can always contact The Hartford by phone but you can also file claims online in two different ways. The first is by visiting the company's website. There you simply select what type of insurance claim you want to make. You will need your policyholder information, knowledge of how the incident occurred, and then the site will prompt you for additional more specific information.
The Hartford also eagerly directs individuals to use DoNotPay to file claims. You can open the site on your browser and, again, add your policyholder information along with the type of claim you'll be submitting at the site quickly and efficiently walks you through the process.
Customer Satisfaction With The Hartford Claims
Compared to other insurance companies, The Hartford receives predominantly positive reviews when it comes to claims being fulfilled. The vast majority of reviewers online were happy with both how quickly the process was and the amount of compensation they received. Of course there are some reviewers who claimed that they were misled by The Hartford in terms of what their policy actually covered and some complained about the length of time it took for representatives to get back to them. However, those complaints appear to be largely in the minority.
Customer Service & Support
| The Hartford Small Business Insurance Support | Availability |
| --- | --- |
| Phone Support | |
| Email Support | |
| Support Tickets | |
| Live Chat | |
| Dedicated Support Representative | |
| Knowledge Base or Help Center | |
| Videos & Tutorials | |
| Company Blog | |
| Social Media | |
The Hartford has different phone numbers to use for different needs. Most of the lines can be reached at normal business hours EST on Mondays through Fridays. That includes questions about quotes, flood insurance, or basic insurance questions.
There are also email forms you can fill out for livestock or marine insurance.
If you are wanting to file a claim, you can do it online, or you can reach an agent 24/7 by phone. This includes workers' compensation or general liability claims. The Hartford can also be reached via email and is active on its social media platforms.
The Hartford Business Insurance Reviews
The Hartford has a very positive reputation overall as an insurance company, with the bulk of online reviewers claiming they were satisfied with getting insured and/or filing claims. They also have an A+ rating with the Better Business Bureau. Here's what reviewers had to say:
Negative Reviews & Complaints About The Hartford
Lack of customer support: Multiple reviewers expressed frustration that The Hartford was either very difficult to get in touch with or provided limited communication during the claims process.
Failure to approve claims: Other reviewers were disappointed that The Hartford didn't fully cover things that they had expected, and a few felt that they were misled about what their insurance covered.
Positive Reviews & Testimonials For The Hartford
Ease Of Use: Multiple people appreciated how easy The Hartford's website was to use and get information or start the claims process.
Excellent agents: Many reviewers appreciated the experience and the expertise that individual agents from The Hartford provided.
Customer Service: Reviewers liked that The Hartford provided 24/7 claims support and were easy to get in touch with when needed.
Final Verdict Of The Hartford Small Business Insurance
There's a lot to like about an insurance company that has been in the business as long as The Hartford has been.
If you're in need of more specialized or niche insurance, The Hartford is a good place to start. With the ability to get a quick online quote and some basic, upfront rates, The Hartford allows you to quickly see if it's a good match to be your business insurance provider.
Its rates are competitive, and it can customize a plan for you if you need more than just basic coverage. Getting in touch with a live person 24/7 to make a claim is also a big perk. The website is also simple to use, so even new business owners unfamiliar with filing claims or seeing their coverage benefits can use it.
When you're shopping for small business insurance, you'll want to get multiple quotes and make sure that everything you need insured is covered by your policy. And The Hartford is good at giving you a quick estimate to see if you want to move ahead.
The Hartford Business Insurance FAQs
---
The Merchant Maverick Seal of Approval 🏆
The Hartford Small Business Insurance


---
After hours of in-depth research and evaluation, we can confidently recommend this brand to our readers. Get started today and see The Hartford Small Business Insurance for yourself.
The Merchant Maverick Seal of Approval 🏆
The Hartford Small Business Insurance


---
After hours of in-depth research and evaluation, we can confidently recommend this brand to our readers. Get started today and see The Hartford Small Business Insurance for yourself.