Autumn Court: Serving Food & Community In Phoenix
Merchant Maverick Opportunity Grant 2022 Winner Raymond Tang has been serving Chinese food and building community bonds in Phoenix for 40 years.
UPDATED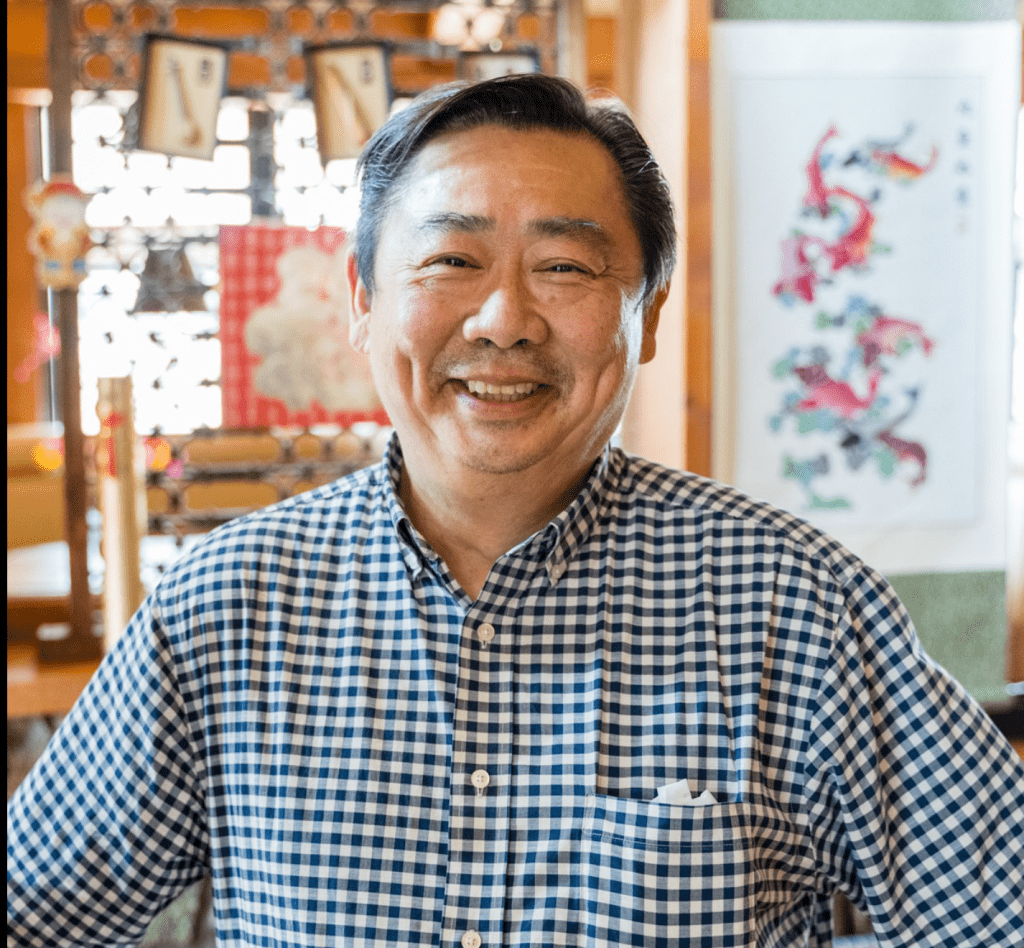 The Merchant Maverick Opportunity Grant Program was privileged to give a total of $100K in grant funding to Americans of Asian and Pacific Island descent who are in the restaurant business. The grant funding was split into ten separate grants of $10K each. One of the grants was awarded to Autumn Court, a restaurant in Phoenix, Arizona, that serves Chinese and Japanese food and has been in business for decades as a full-service restaurant but recently had to find ways to pivot to survive the pandemic.
The Merchant Maverick Grants Team recently caught up with Raymond Tang, who immigrated to the US from Hong Kong as just a teenager and is now the owner of Autumn Court, to find out how he and his business are doing since receiving the grant money. We also wanted to learn more about Raymond and Autumn Court, his mission to build a better life for his family, serve high-quality food, and how his restaurant has been a place where the community has come together.
Merchant Maverick (MM): What business do you run? How long have you been open? Where is this business located?
Autumn Court (AC): We run Autumn Court Restaurant, a family-owned Chinese restaurant that prides itself on providing quality Chinese food to our local community. We've been in the restaurant business for almost 40 years now and are located in Phoenix, Arizona.
MM: When did you first want to open your small business? How did you get started in this business?
AC: At first, I went to university to pursue a degree in chemistry and worked for a Fortune 500 company for a number of years. Things were going well; however, I wanted to start a restaurant to provide a better life for my family (siblings and parents). Thus, Autumn Court was born.
MM: What specifically drew you to this type of business?
AC: I've grown up in restaurants almost my entire life. When I immigrated to the United States, I worked as a busboy at my uncle's restaurant, then later worked at a high-end restaurant called Trader Vic's, where I was promoted to lead server. I liked the connections formed with meeting people from different walks of life.
MM: What were some of the challenges you faced when you were first starting out?
AC: I was only 25 years old when I started the restaurant. I didn't have a degree in business, nor did I have any relevant experience in managing people. I didn't go to culinary school. It was just a desire to provide for my family that motivated me, and I figured it out on my own…living through it and learning as I went.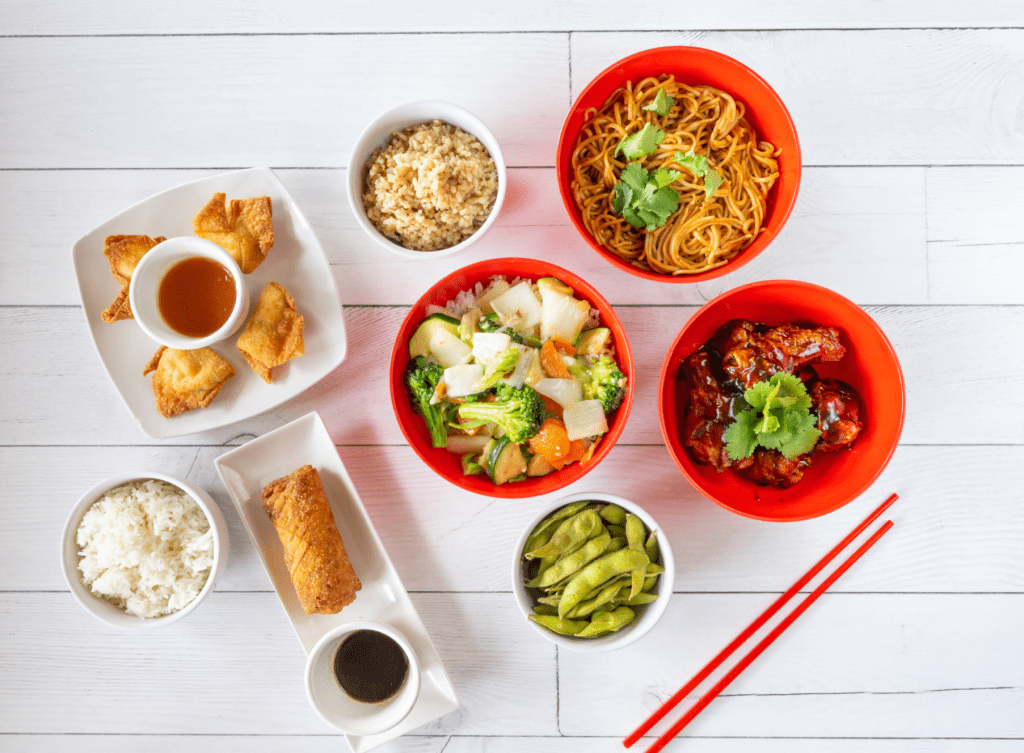 MM: Can you describe your customers?
AC: Our customers come from all walks of life — starting with family with kids coming in to enjoy meals together. We also have people come in with overalls covered in paint after coming off their shift to people coming in with suits. We have done catering for students from elementary schools, high schools, and universities. Our surrounding community really is amazing. We wouldn't be here without the support from our community.
MM: What are you most proud of about your business and/or your services?
AC: I have been able to provide for my immediate family (siblings and parents) as well as my own family (wife and children) while providing top-notch food and service to our local community. I've loved living in Phoenix, and being able to see the smiles on our customers' faces gives me an immense sense of pride.
MM: What are some of your greatest business fears?
AC: Not being able to provide better opportunities for my children. As a parent, I want my kids to have opportunities and experiences that I didn't have growing up, especially as an immigrant who grew up poor.
MM: What types of things do you like to do when you aren't at your business?
AC: Read and learn. I read anything that I can get my hands on.
MM: Tell me about your favorite memory of a customer.
AC: We are so used to serving other people in our industry that it is such a shock when long-time customers bring baked goods to us over the holidays. It's so thoughtful and really demonstrates the connections we have with our customers.
We are open on Christmas, and it's generally very busy. One particular Christmas, there was a long wait. Two families that didn't know each other decided to share a table and break bread together. They spent the entire evening laughing and sharing a very special moment together. I felt so touched by the unexpected opportunity for connections being made right in our own restaurant!
MM: In what ways has your business needed to adapt during the COVID-19 pandemic?
AC: We closed down our dining room to keep our staff safe since some of our staff members have underlying health conditions. We ended up doing more catering — serving corporate clients to make up for lost revenue in order to survive.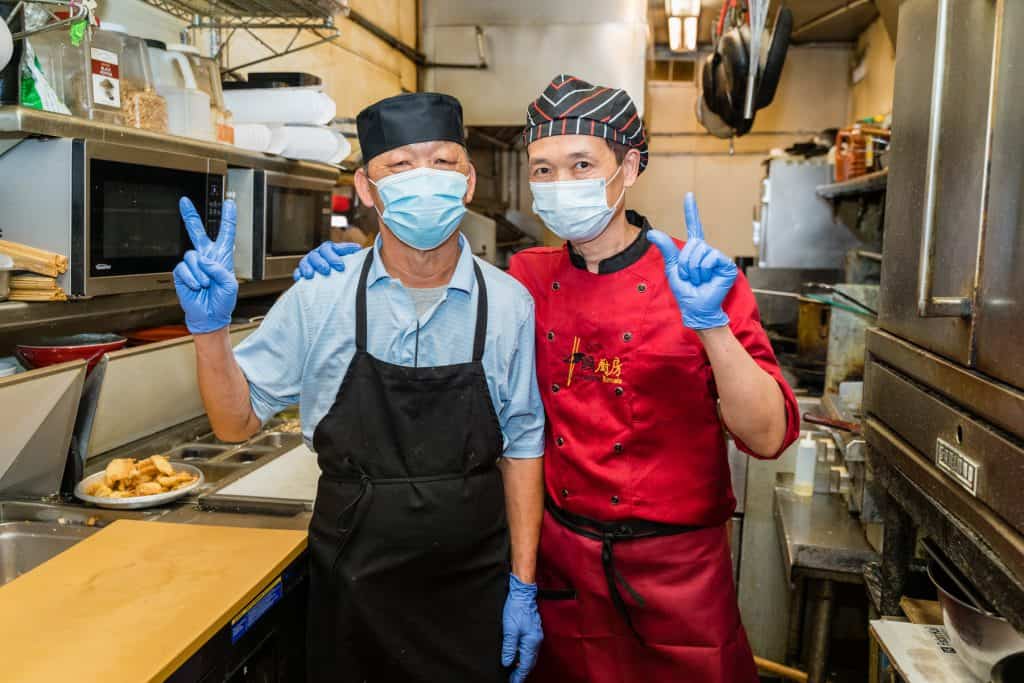 Autumn Court's dining room is still closed due to pandemic safety concerns, but you can order online for delivery or pickup. There are a lot of delicious options to choose from; some of their most popular dishes include Kung Pao Chicken, Mongolian Steak, and Chicken Hong Kong Chow (just to name a few!). You can order via the Autumn Court website or follow the company on Facebook, Instagram, and Twitter.